One of Austin's most unique homes is now on the market. Located in Lakeway on the south shore of Lake Travis, the Sand Dollar House has some of the best views in town. The home was completed in 1979 by John Covert Watson, an architect who studied under Frank Lloyd Wright while he was building NYC's Guggenheim Museum in the 1950s. Today, those Guggenheim influences are evident throughout the home's organic design, with its curved interior walls and circular roofline.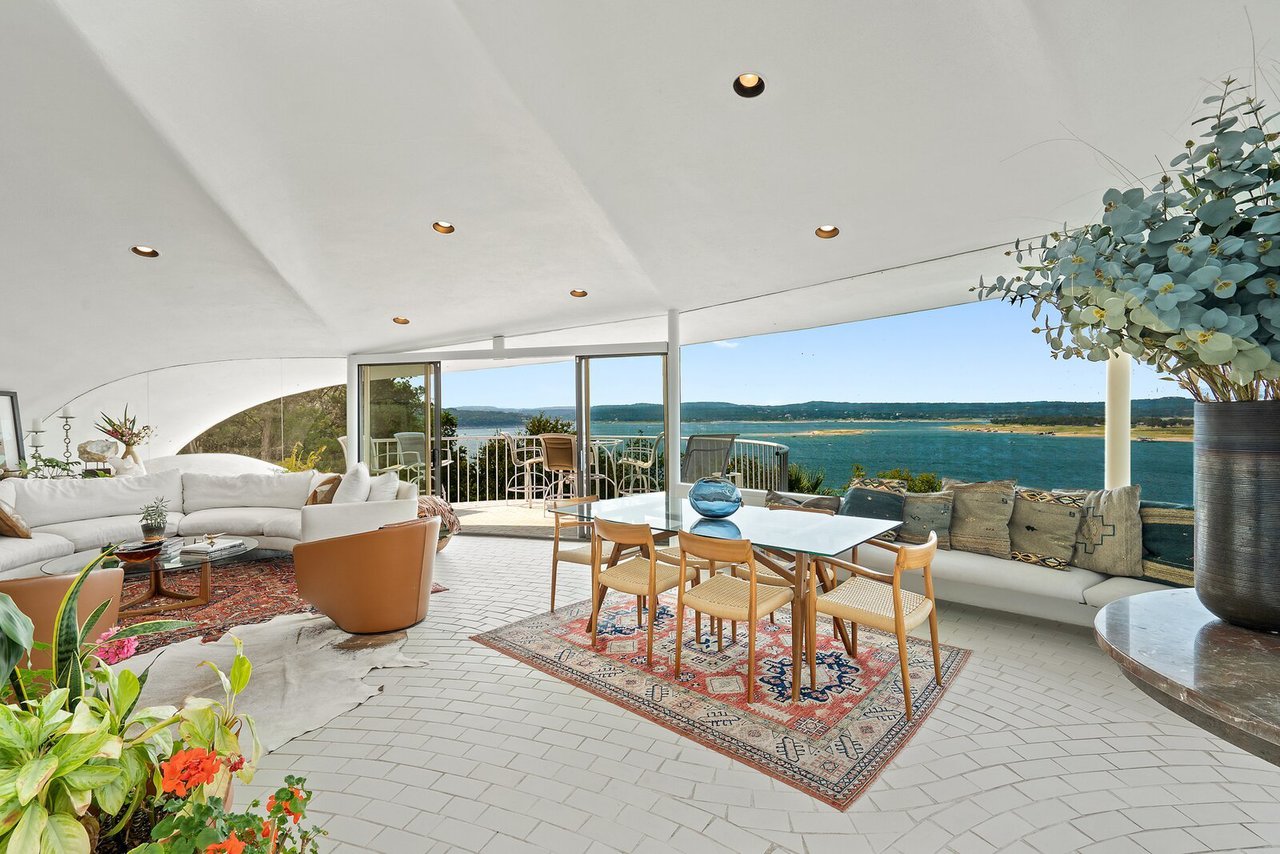 "People boat by the house all the time just to park and look up at it," says broker associate Michelle Jones.

Watson has designed a handful of other Austin residences that show off his love of organic architecture, including his own home off Redbud Isle and the Grotto Dome-a 1978 home in West Lake Hills that's designed to complement a 1,000-year-old rock. "He's well known for building interesting, one-of-a-kind houses that are more like works of art instead of homes," says broker associate Michelle Jones.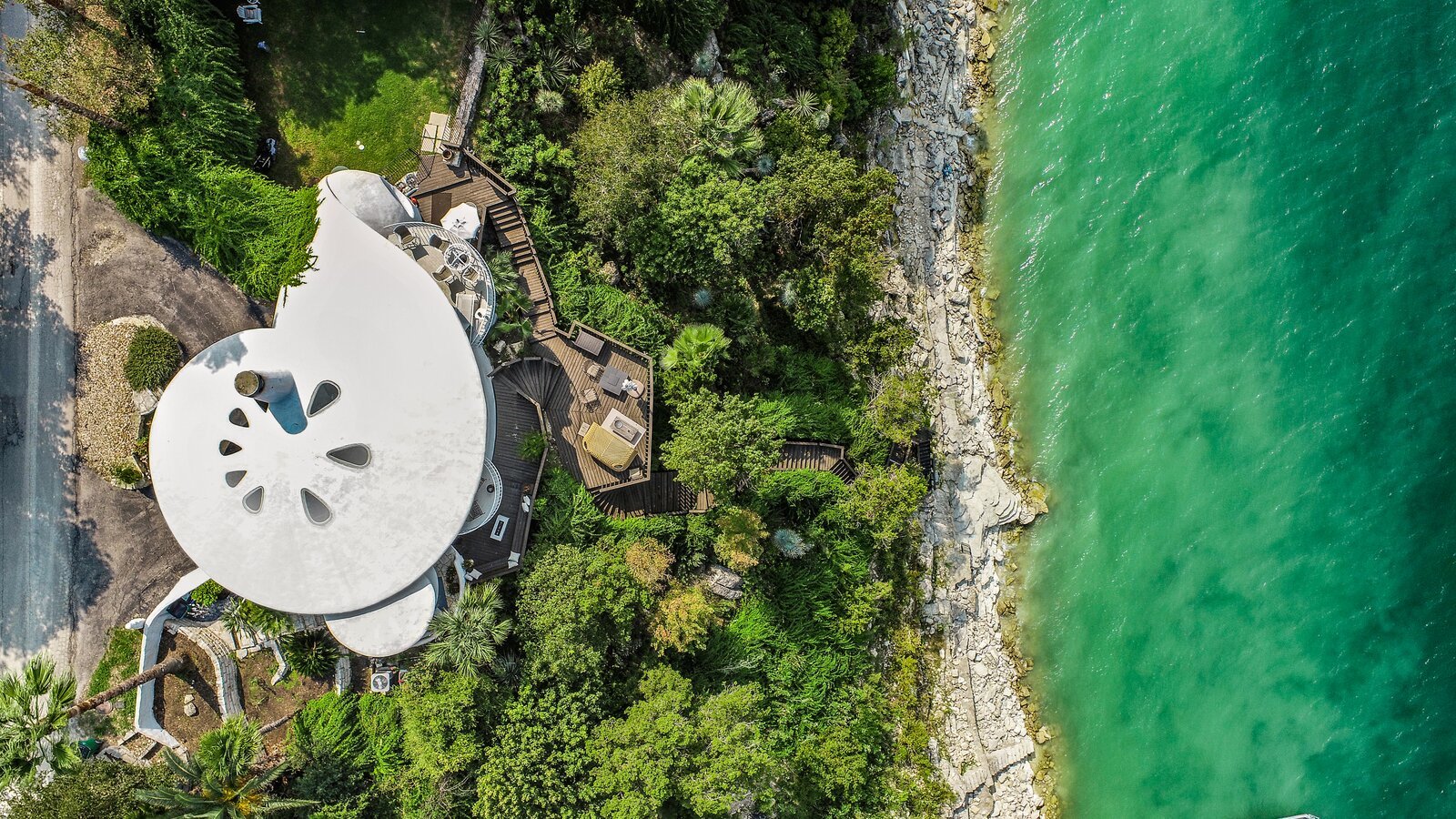 The home has three bedrooms, two full bathrooms, and a half bath.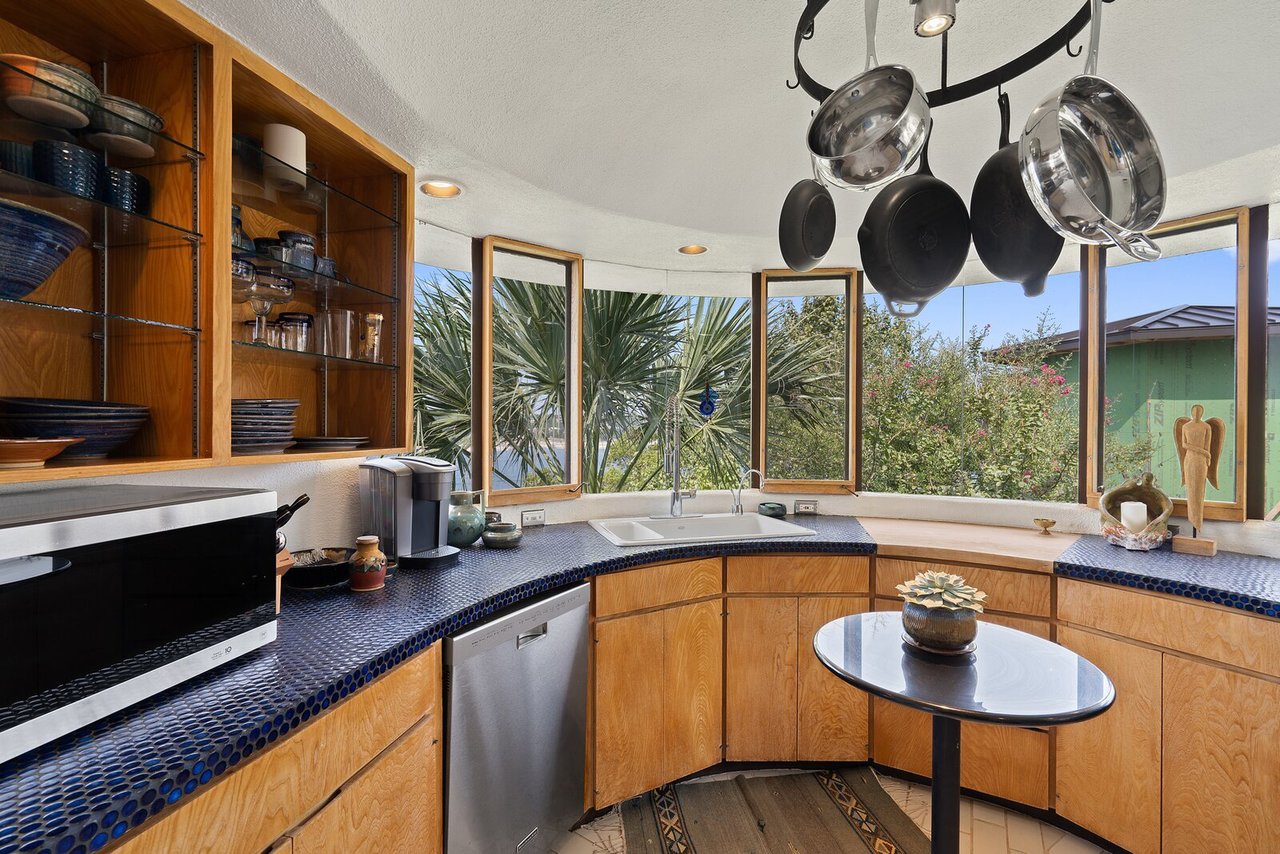 Glass tiling can be seen in the rounded kitchen.

The Sand Dollar house was originally built as a second home for artist Eugenia Hunt, and it has served as a vacation retreat for many locals over the years. The current owner has lived in the home since 2017, and she reflects on her time there as an incomparable experience. "The homeowner loves sitting on the upper balcony in the living room and watching the boats go by," Jones says.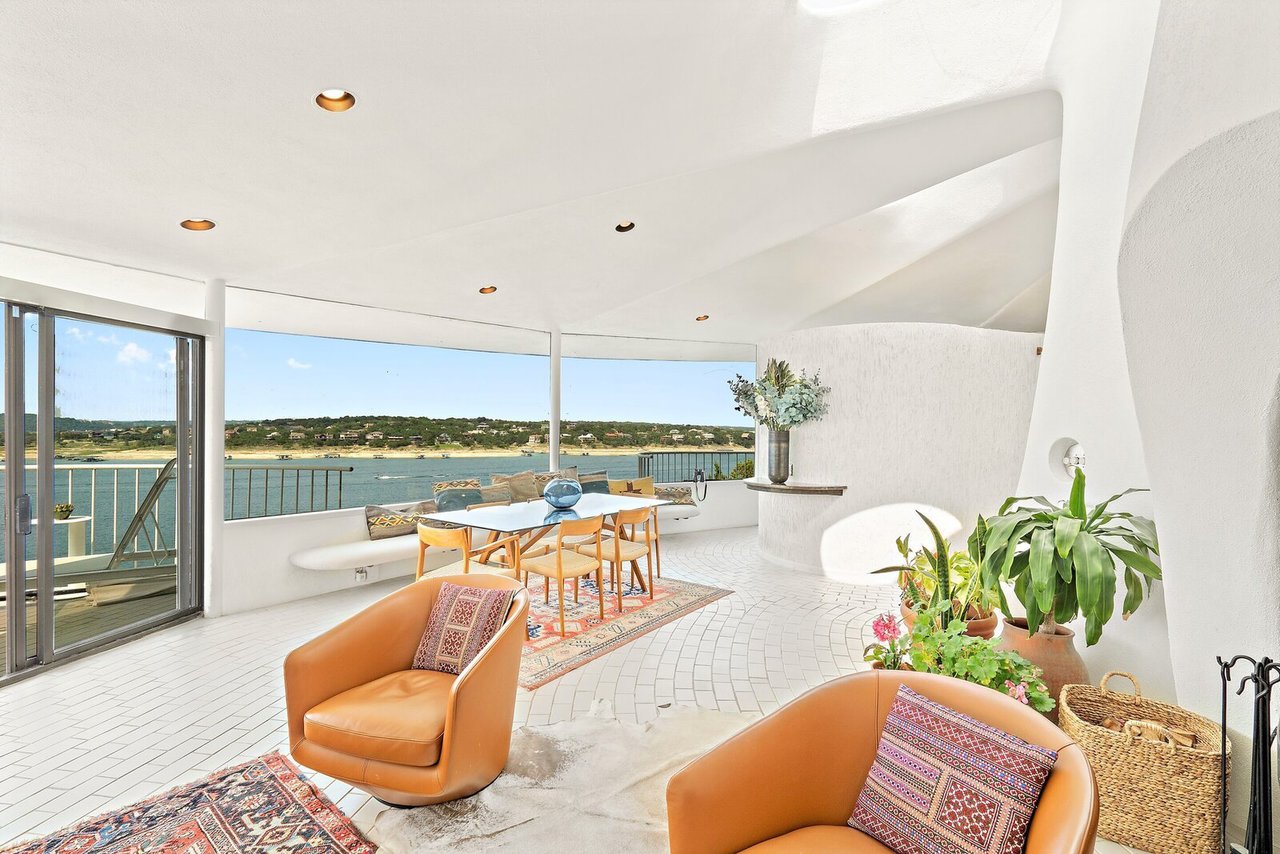 This home offers panoramic views of Lake Travis.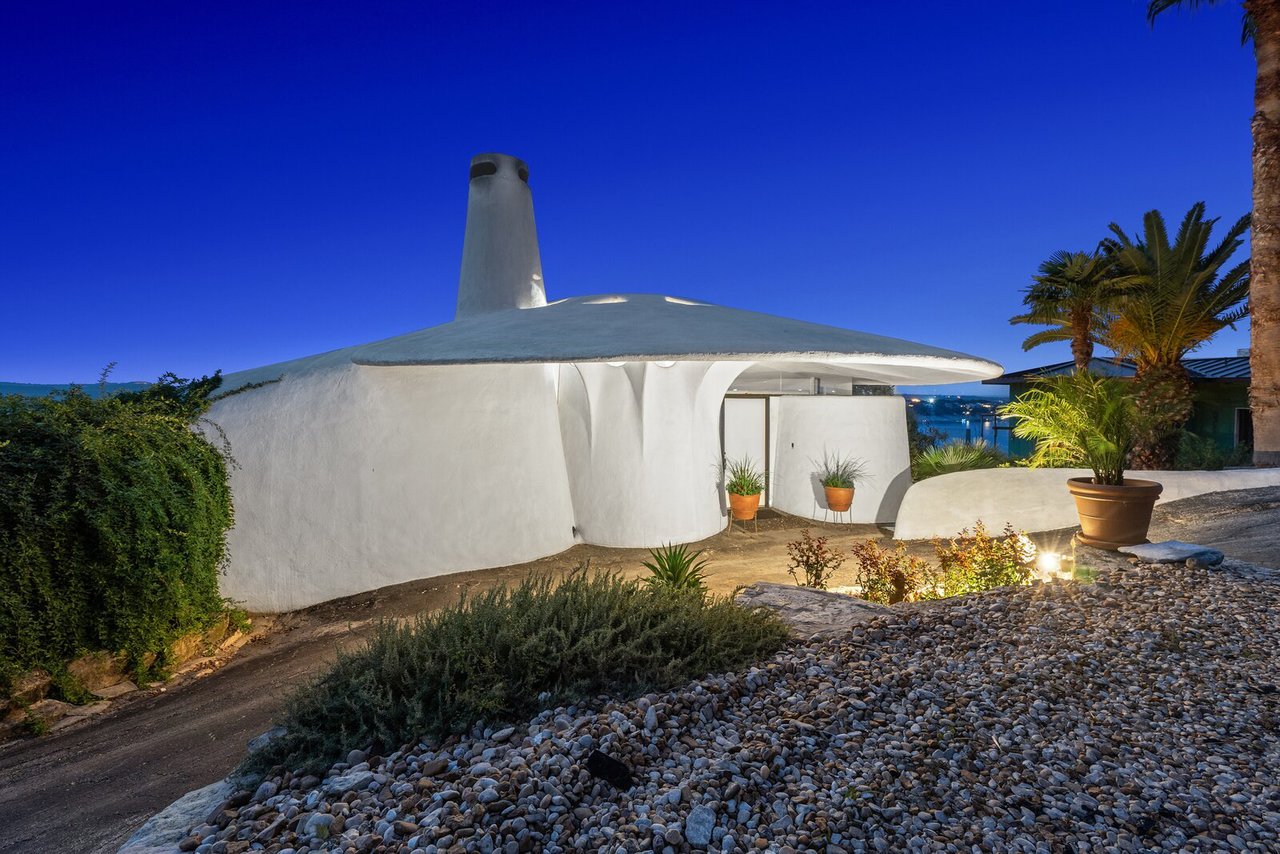 The home is also referred as the Nautilus house, as well as the Mushroom House.

The 2,240-square-foot home sits on .285 acres, and it's made from an unusual material: gunite. While occasionally used in residential projects, gunite is most often used as a pool material, and it's made from a mix of sand, concrete, and water expelled by a high-pressure hose.

Standing inside the home feels like being inside a seashell-there are teardrop skylights, a spiraling staircase with wood treads, and Lake Travis views from nearly every room. A series of porches extend from the lower level, and a Kiva-like fireplace sits in the living room.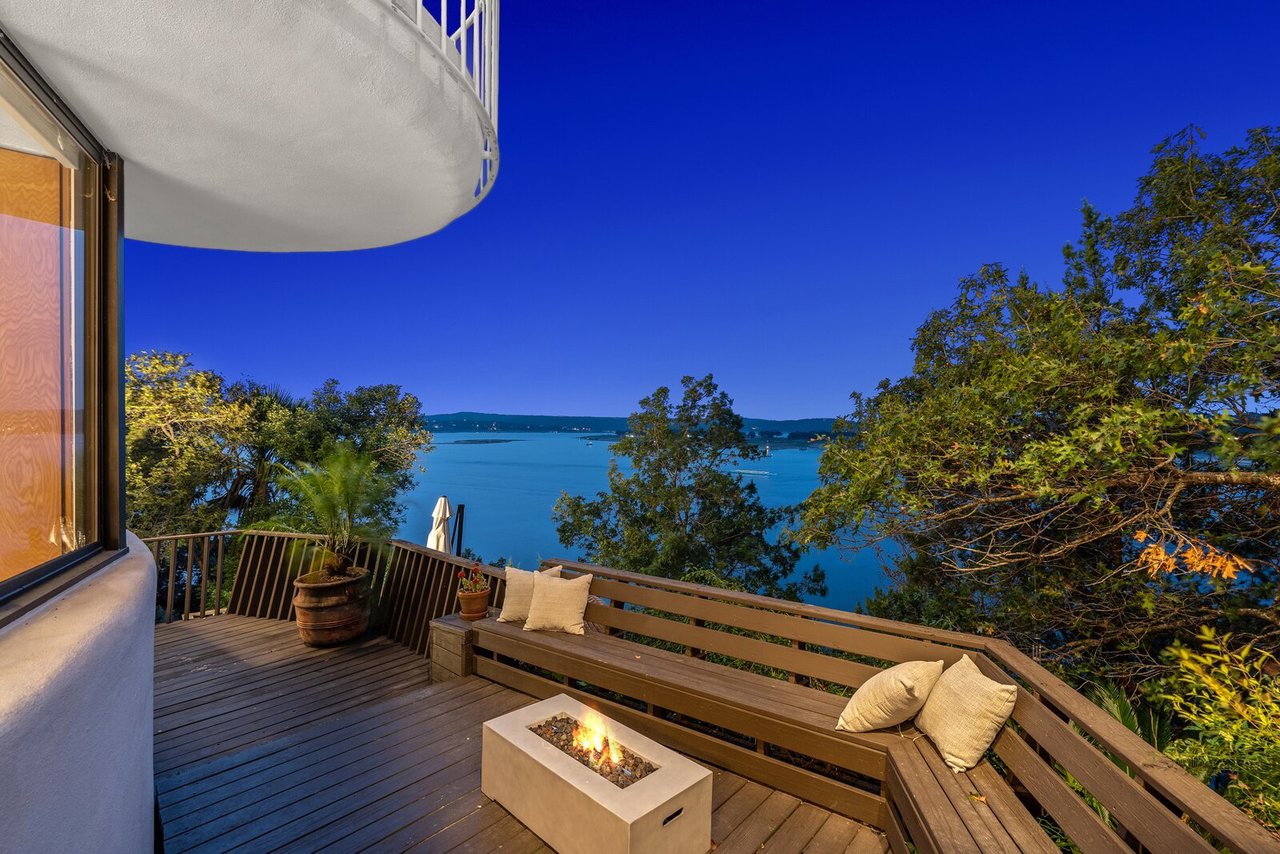 "It's an iconic Lakeway treasure," says broker associate Michelle Jones.

The two-story home is in great condition with white brick flooring and beautiful glass tiling throughout-and its windows and doors have been replaced for energy efficiency. The entryway is located on the upper level, which holds the main living spaces, while the bedrooms and sitting nook are located on the more private first floor.