At 500 square feet, ICON's stylish new structure was 3D-printed over the course of several days-but it only took 27 hours of labor to construct. The building will serve as a welcome center at Austin's new Community First! Village-a 51-acre development that will provide affordable housing to men and women coming out of chronic homelessness. Six new 3D-printed homes will be added to the village by the end of this year-and ICON says that they can be built at significantly less cost than conventional homes.




The 3D-printed welcome center in the Community First! Village in Austin, Texas, was constructed in a total of 27 hours. It's an example of the kinds of homes ICON will soon print for the housing development.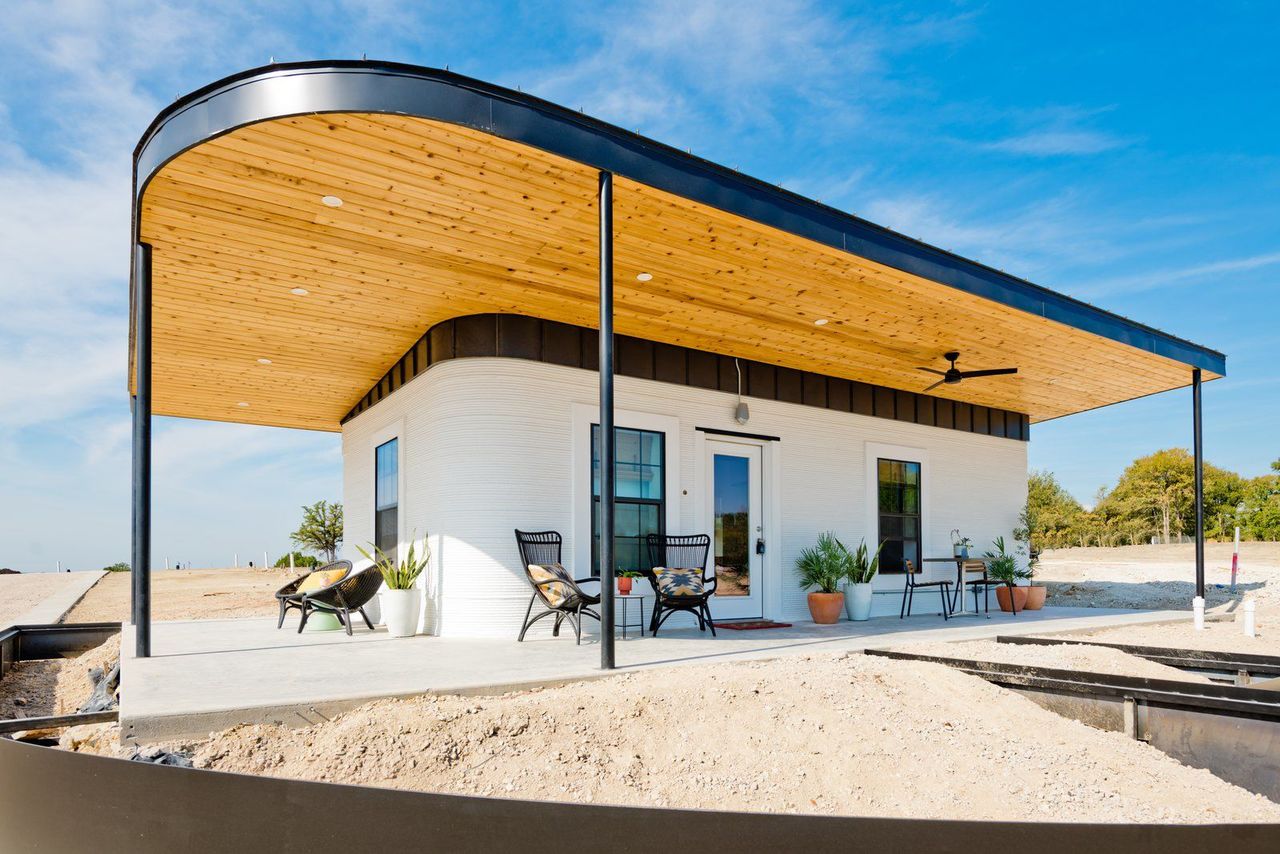 ICON's construction process hinges upon automated machinery, advanced software, and a proprietary concrete they call Lavacrete. The homes are structurally sound, permitted, and cost less to build than conventional homes.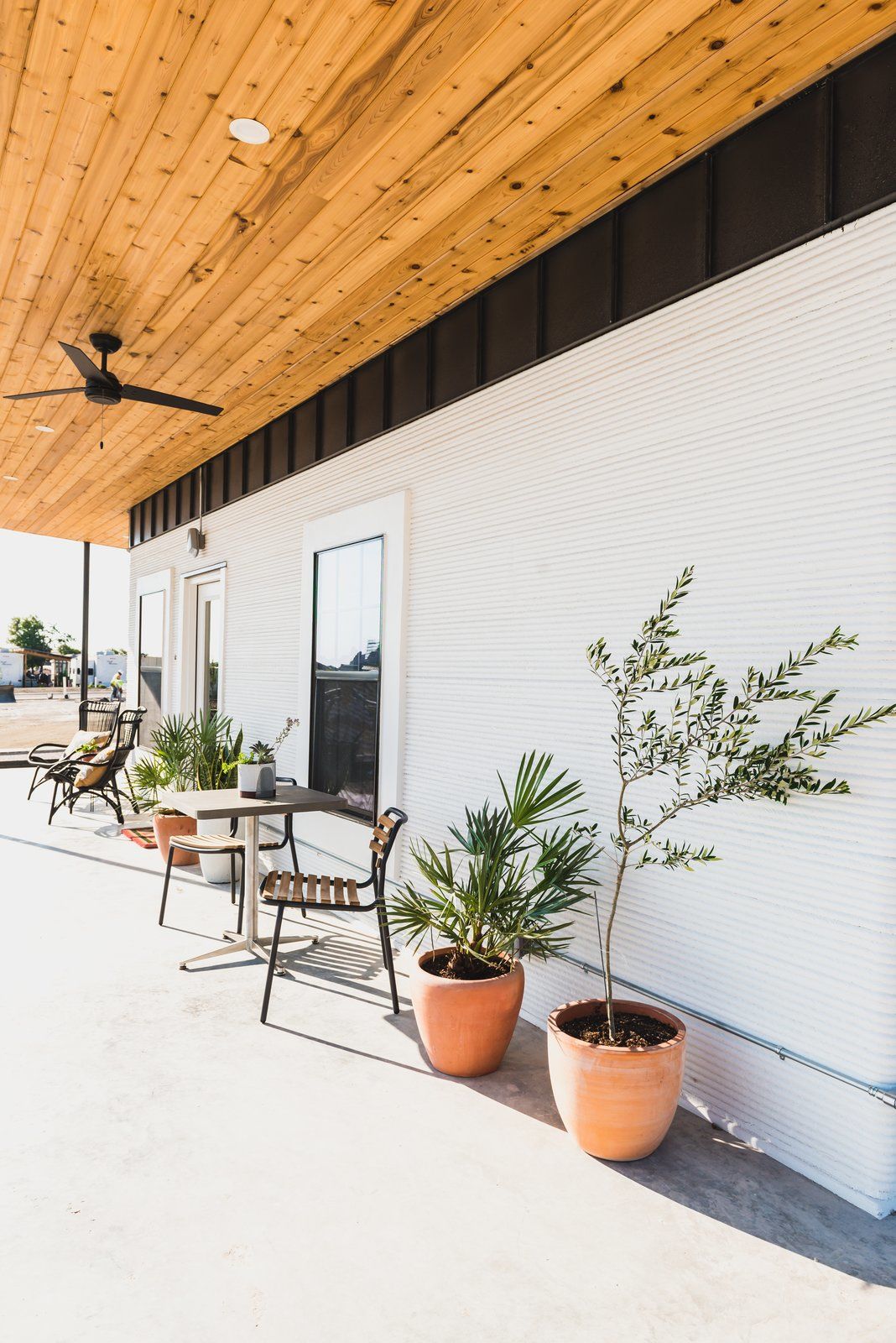 "ICON is pushing the envelope and is technologically laying out a new way of looking at how we build homes," says Alan Graham, founder and CEO of Mobile Loaves & Fishes, the nonprofit behind the Community First! Village. Garaham's hope is that ICON will be able to print an entire neighborhood capable of housing roughly 40% of Austin's homeless population.

The welcome center makes 3D-printed living look good-real good. Designed by Logan Architecture, the welcome center features black, white, and natural wood finishes that provide the perfect backdrop for home goods company Industry West and interior designer Claire Zinnecker to make the model pop. The team pushed what was once a concept for future building into not just a livable-but also desirable-space to call home.




Home goods company Industry West and interior designer Claire Zinnecker collaborated to elevate the welcome center's already beautiful design.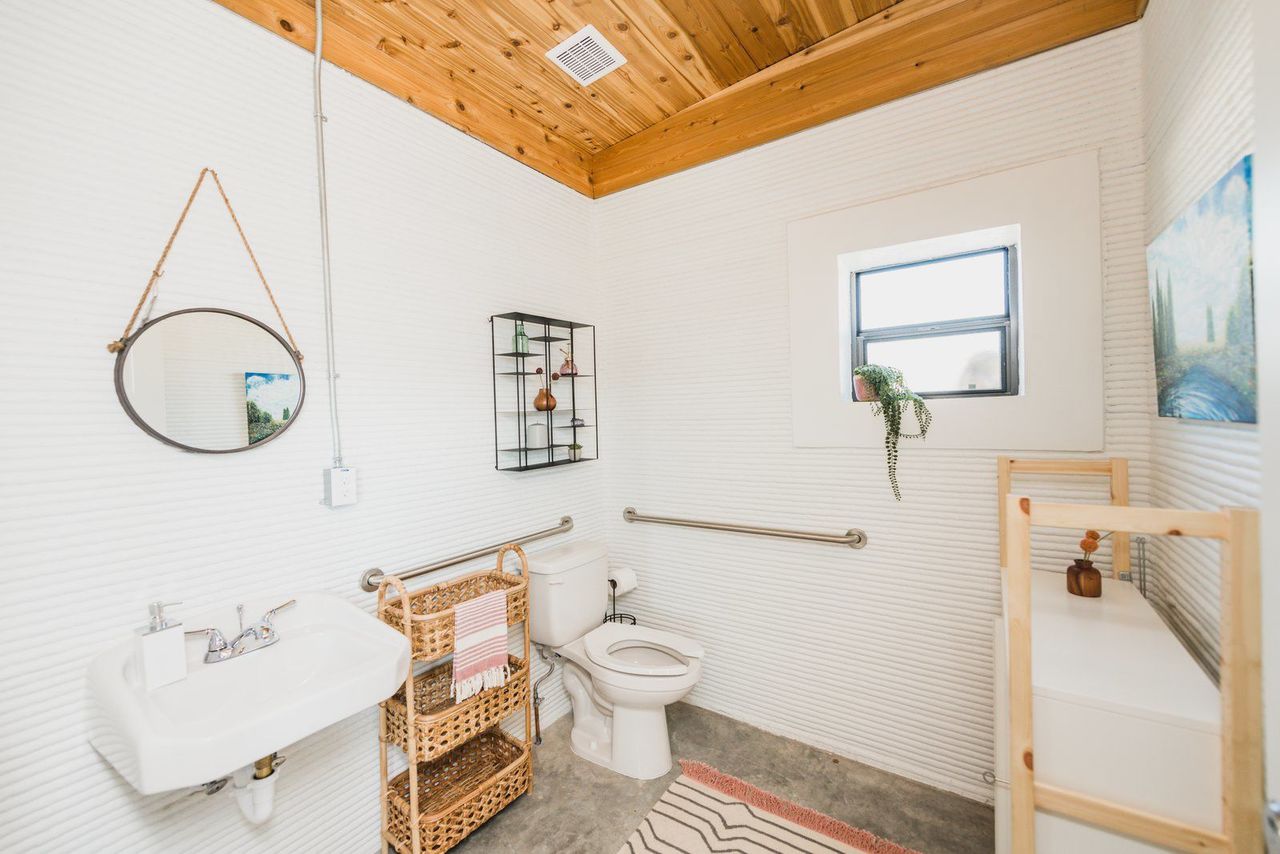 Though not a home itself, the welcome center is one of several designs ready for printing by ICON. The neighborhood will get at least six printed homes by the end of this year, although Graham of Mobile Loaves & Fishes is hoping for more.

Industry West-whose clients include chic restaurants and hotels-knows the healing power and impact of a thoughtful space. "This worldview of giving back is why we often work with nonprofits to provide free or discounted furnishings," says Anne England, who cofounded the company with her husband, Jordan. Their touch is personal, as they hand select the company's inventory.

The Community First! Village is the only development in the nation addressing homelessness with advanced printing technology-but that could soon change. ICON's cofounder and CEO Jason Ballard says, "I think anyone who sees [the welcome center] will feel like this is a future they can get behind."

The housing project is a glove-like fit for ICON, as it gave them an opportunity to flex their muscle. But this is just one application for a technology that could make a significant dent in the affordable housing market at large-the company is also working on a 3D-printed village in Latin America.