Unlike most tattoo parlors, Atelier Eva-an upscale locale in Brooklyn, New York-does not wear its services on its sleeve. Rather, the discreet space beckons clients inside with subtle accents that reflect the heritage and tastes of its founder, artist Eva Karabudak, such as the custom painting in the entryway by Turkish painter Murat Palta. Karabudak, a Turkish entrepreneur, envisioned the space as a departure from often times toxic tattoo environments, enabling her to transform the client experience while fostering the talents of emerging artists. To bring to life her vision of an industrial artists' atelier meets peaceful spa, she enlisted architect Alp Bozkurt and woodworker Joe Cauvel of Cauv Design.

The resulting space features a blend of concrete and steel, grounded by earth tones and soft, custom-designed lighting. "The idea was to offer tranquility for the clients, while still being an ideal workshop for fine artists to create," says Bozkurt. Matte textures and natural woods free of seals or lacquers combined with brushed and powder-coated metal work throughout create a polished yet unpretentious aesthetic, while Cauvel's woodwork balances the industrial frame of the building, adding warmth.

With a neutral palette, one of the most challenging decisions centered around where to add pops of color. "With so much artwork being created in the studio each day, we didn't want anything to overpower their voices," Bozkurt shares. "So, we opted for a vibrant and multicolored painting at the entrance." The painting, which reflects Palta's ability to meld elements found in traditional Ottoman paintings with western pop culture, perfectly captures the serene yet cheeky spirit of Atelier Eva.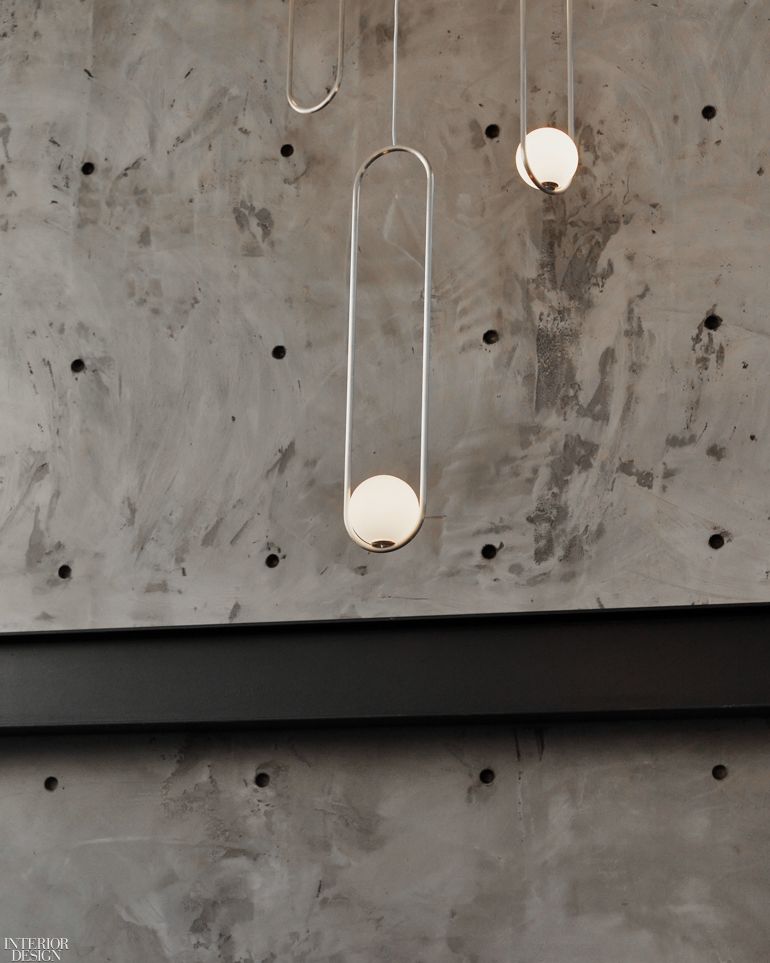 The "Mila" pendant by Matthew McCormick is inspired by the form of his pregnant wife holding her belly. Photography by Atticus Radley.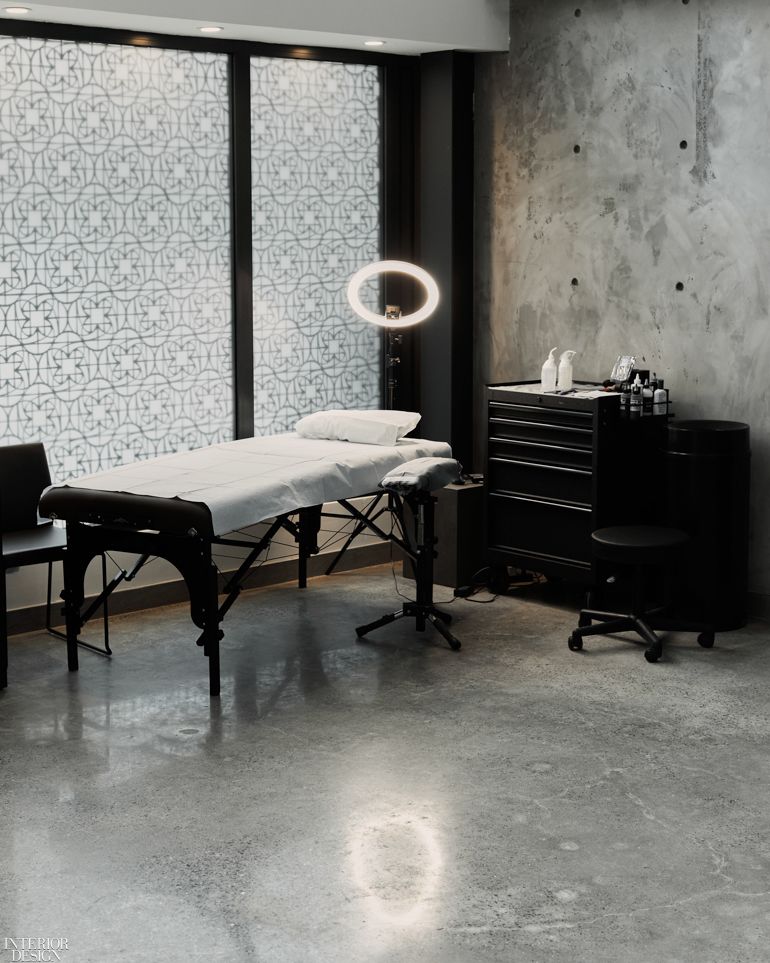 A tattoo bed illuminated by a halo of light. Photography by Atticus Radley.




Custom wood shelving by Cauv Design. Photography by Atticus Radley.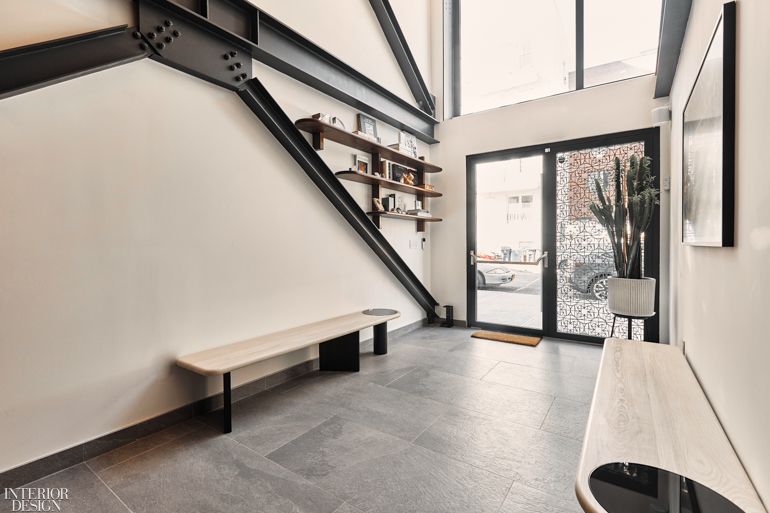 The benches and shelving in the entryway were designed by Cauv Design. Photography by Atticus Radley.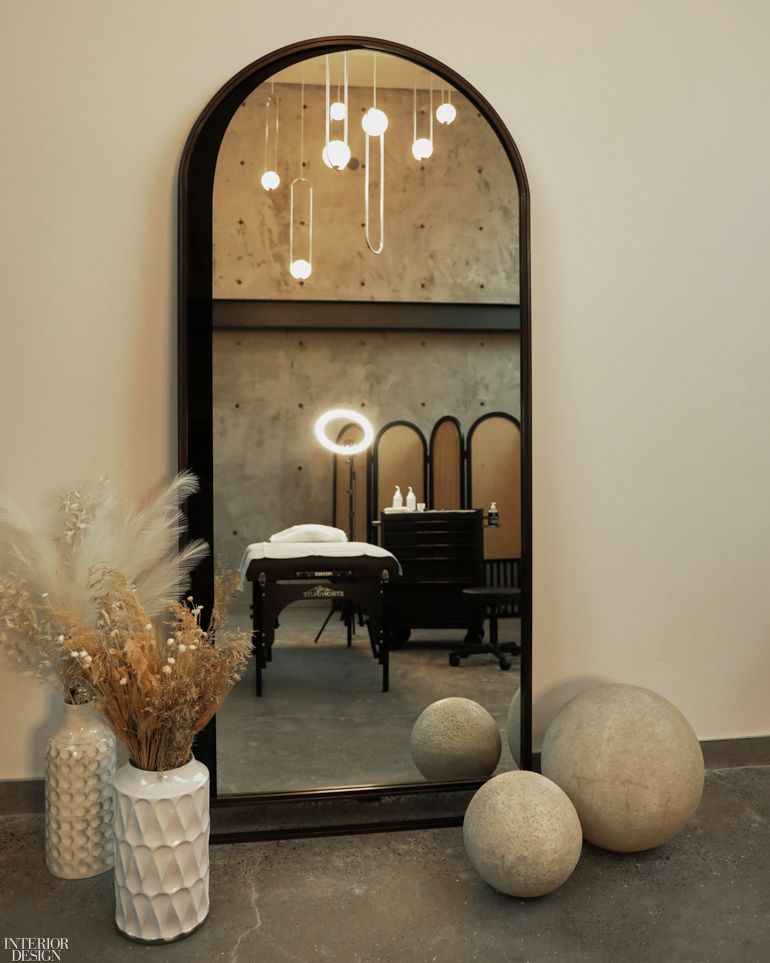 Mirrors enable light to reflect throughout the space. Photography by Atticus Radley.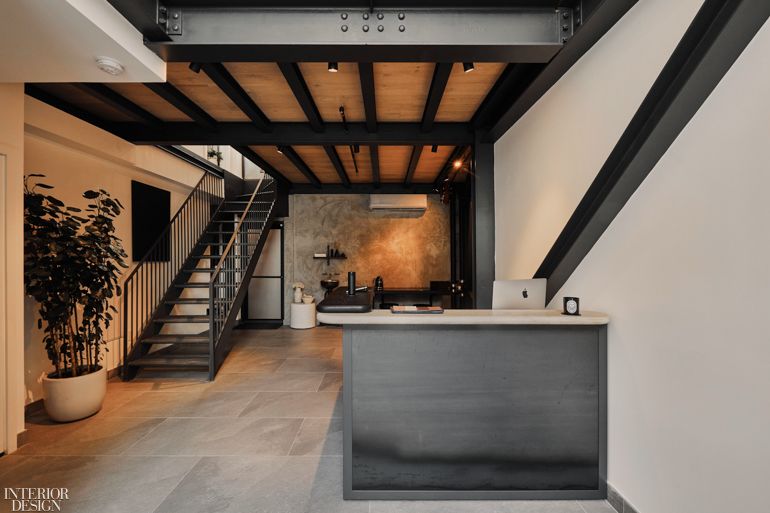 The reception desk also is by Cauv Design. Photography by Atticus Radley.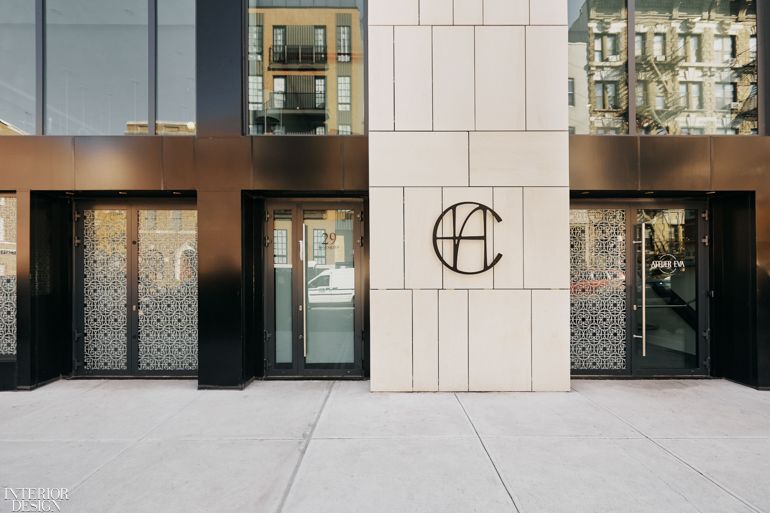 The exterior of Atelier Eva with her brand logo front and center. Photography by Atticus Radley.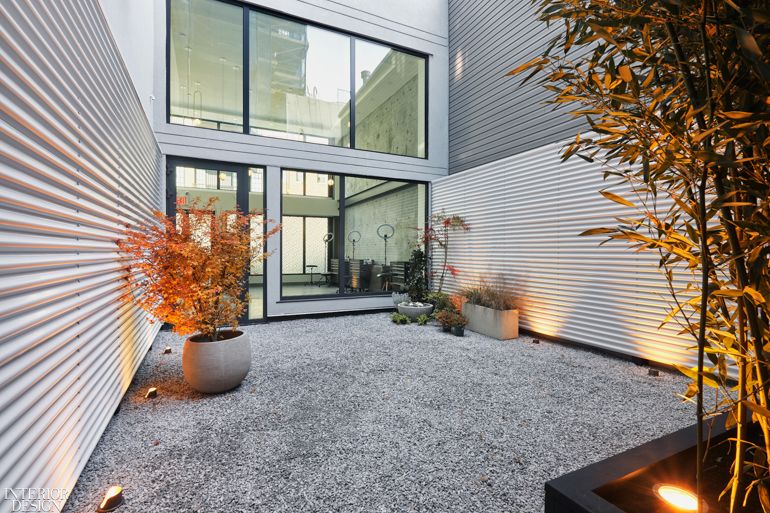 For the backyard, the design team referenced Japanese gardens, carefully placing plants and a variety of natural stones to create a calming atmosphere for clients to relax before or after the tattoo session. Photography by Atticus Radley.