"Our country is wedded to studs, sheetrock, plywood, and plasterboard-all you get is a box," declared architect Bob Chappelle during a 2015 tour of his handcrafted earthen home in rural Vermont. Chappelle-who was 95 at the time of the interview and has since passed away-designed and built much of the structure himself, spending multiple years of his retirement applying layers of polystyrene insulation boards, mud, and cement to complete each of the four domed sections.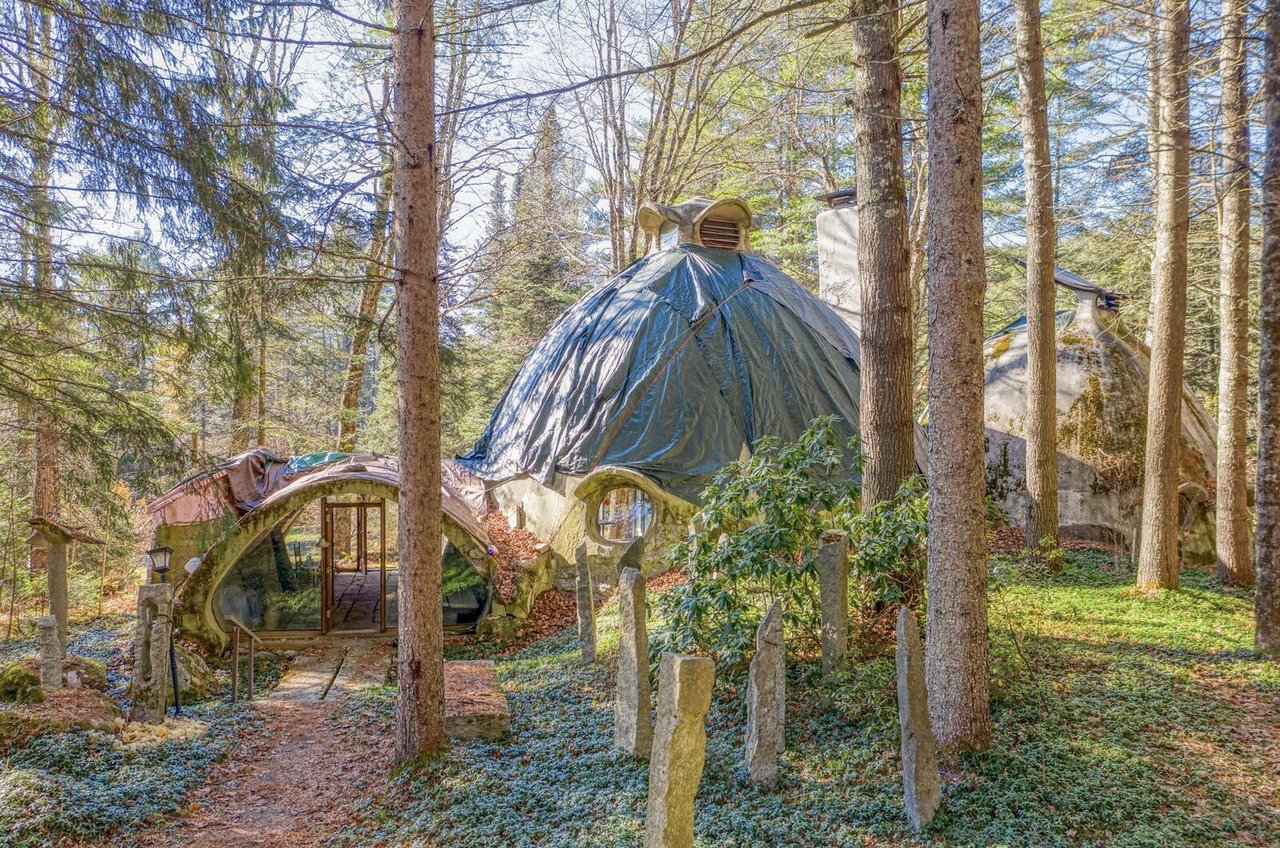 Located in northwestern Vermont, this earthen home was designed and built by architect Robert "Bob" Chappelle, who studied mechanical engineering at MIT and architecture at the University of Pennsylvania in Philadelphia, where he ran his own firm before retiring in 1974.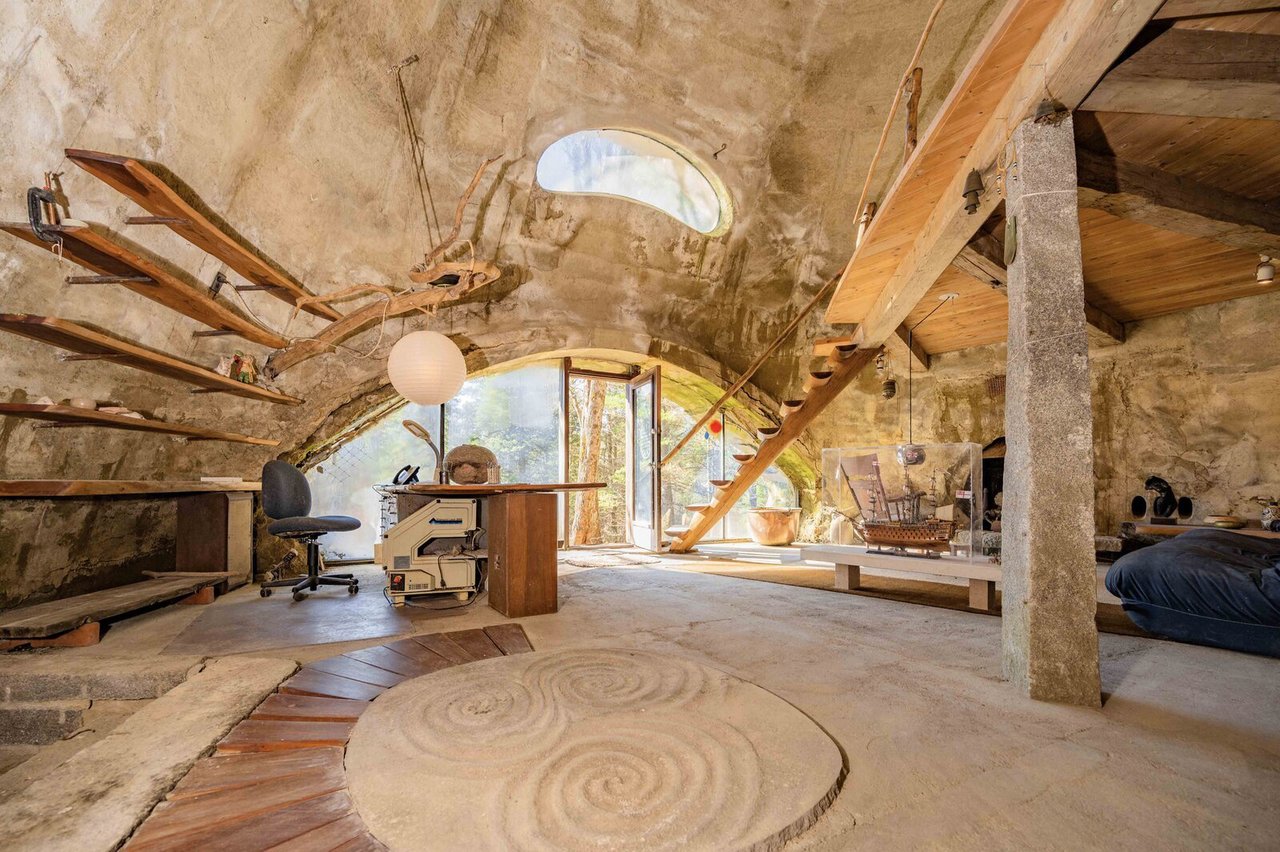 After Chappelle moved to the 47-acre site, he spent many years, beginning in the late '80s and into the early '90s, building his dream home section by section. Chappelle reportedly used no blueprints-only a miniature model-to refine his vision, which was inspired by the earthen building styles he observed while living in Africa for several years.

As chronicled in a 1994 Popular Science article about the home's construction, Chappelle described building the first domed section over a period of four years, with plenty of experimenting and on-the-job learning. He estimated it would take him an additional three years to build the remaining wings, although it's unclear when he actually finished.

As the article noted, he first cut and glued together panels of Foamular insulation boards to form the arched and cone-shaped sections. "[He] then applie[d] handfuls of mud mixed with Portland cement to the inner and outer sides of the coned structure [...] and use[d] a shaper to carve the mud. Clear water repellent protects the exterior."

To that, Chappelle quipped: "How many shapes do you get out of plywood and studs? You end up with boxes-a kitchen box, a dining room box."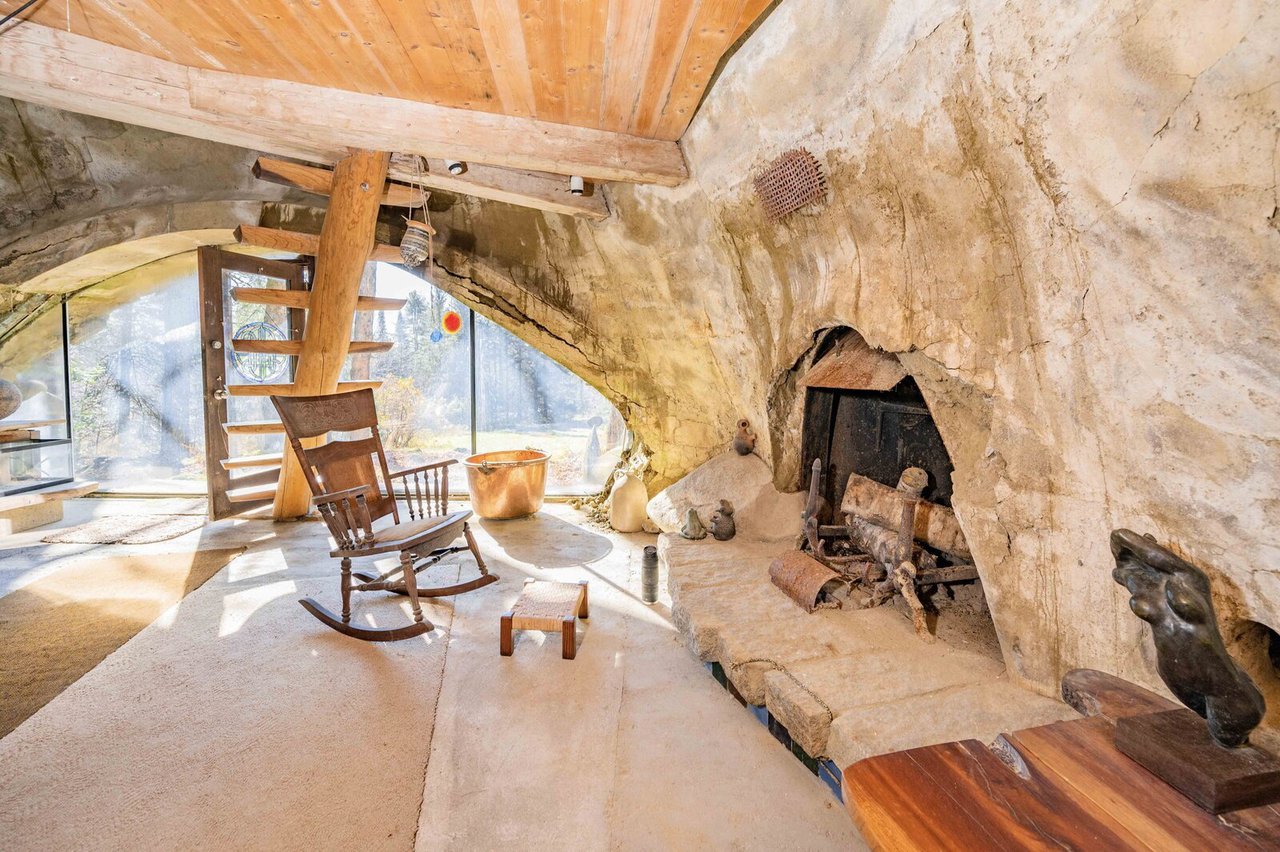 The nearly 1,500-square-foot home has been vacant since Chappelle's death over two years ago, leading to the formation of leaks and deferred maintenance.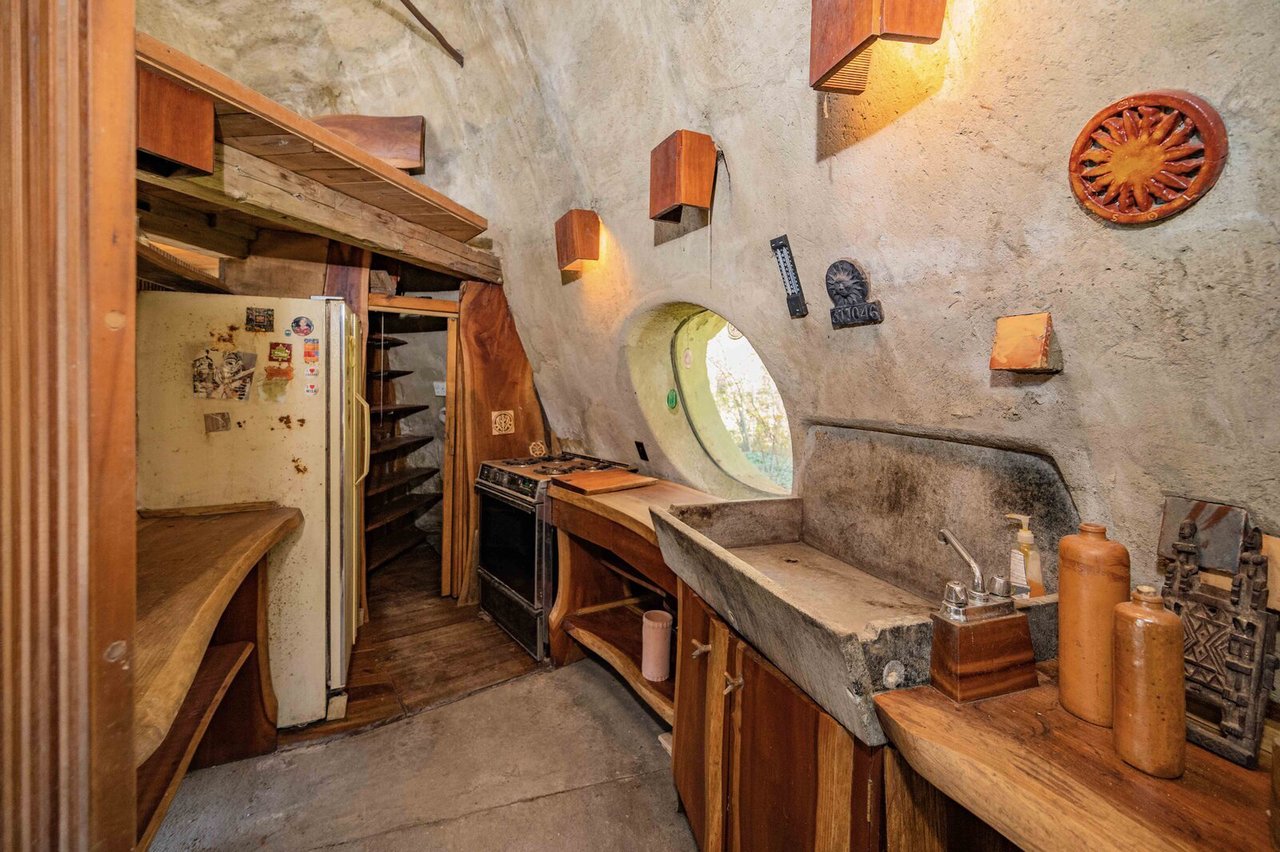 New buyers would need to restore the interior and exterior surfaces, although many original features remain intact-including furniture and cabinetry that Chappelle also made himself.

While the property will certainly require additional investment and some modernization, the sellers hope to find a buyer interested in carrying on Chappelle's vision. Located about three hours northwest of Boston and southeast of Montreal, the 47-acre property also offers a large pond, open fields, and pristine wooded areas. Keep scrolling to see more of the home, which is currently listed for $220,000.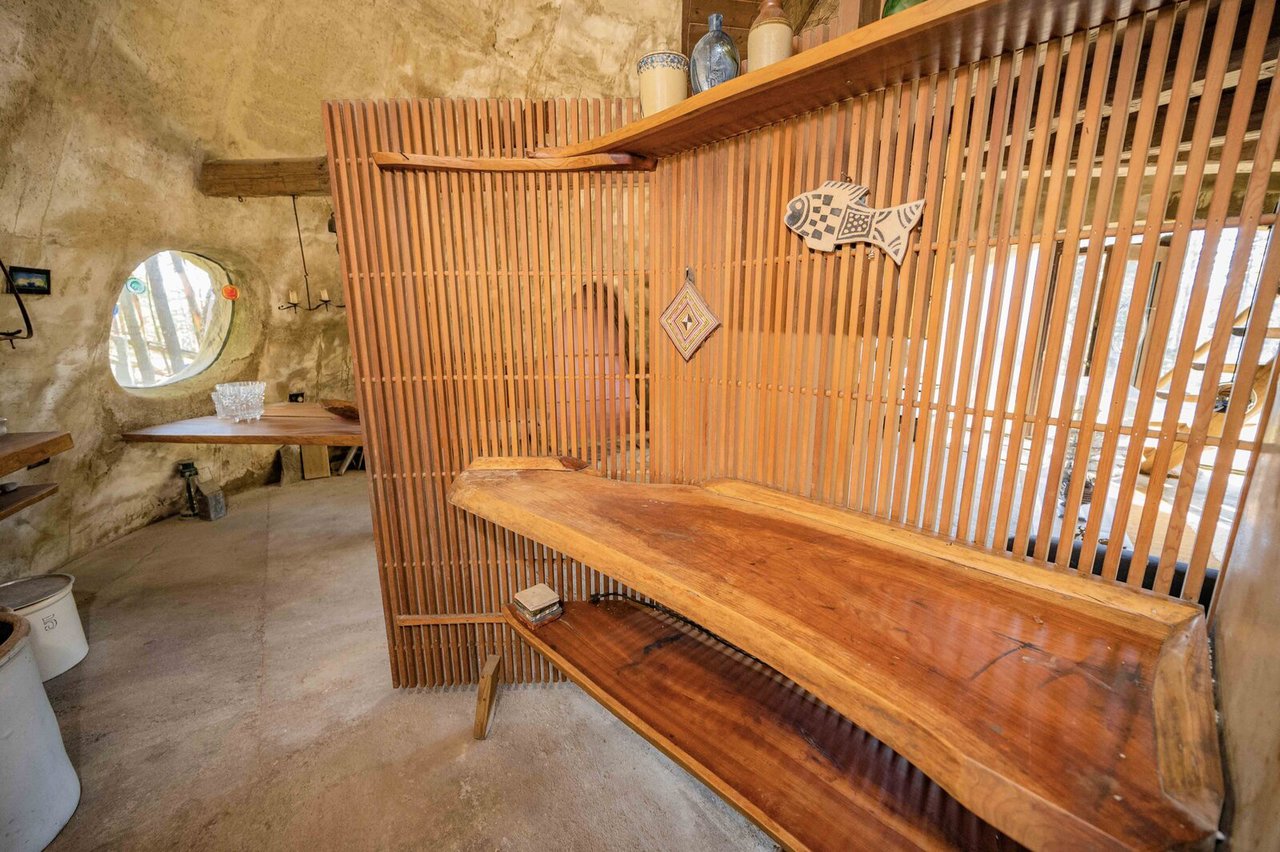 Shown here, a cherry screen and shelves are among the many pieces of furniture and built-ins that Chappelle added to the interior. Other notable features include rough-hewn granite columns, as well as frameless windows that are fitted directly into the walls.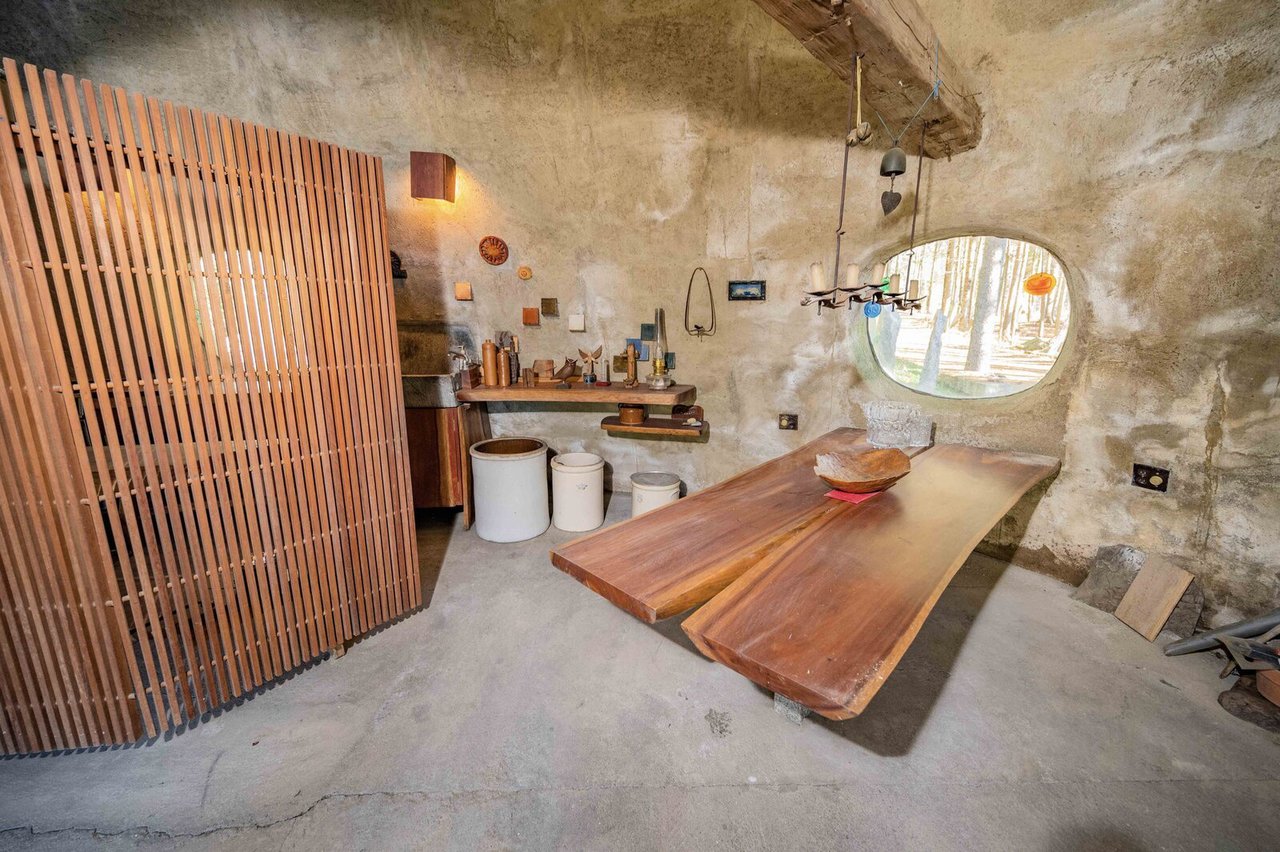 A built-in cherry dining table is located next to the kitchen.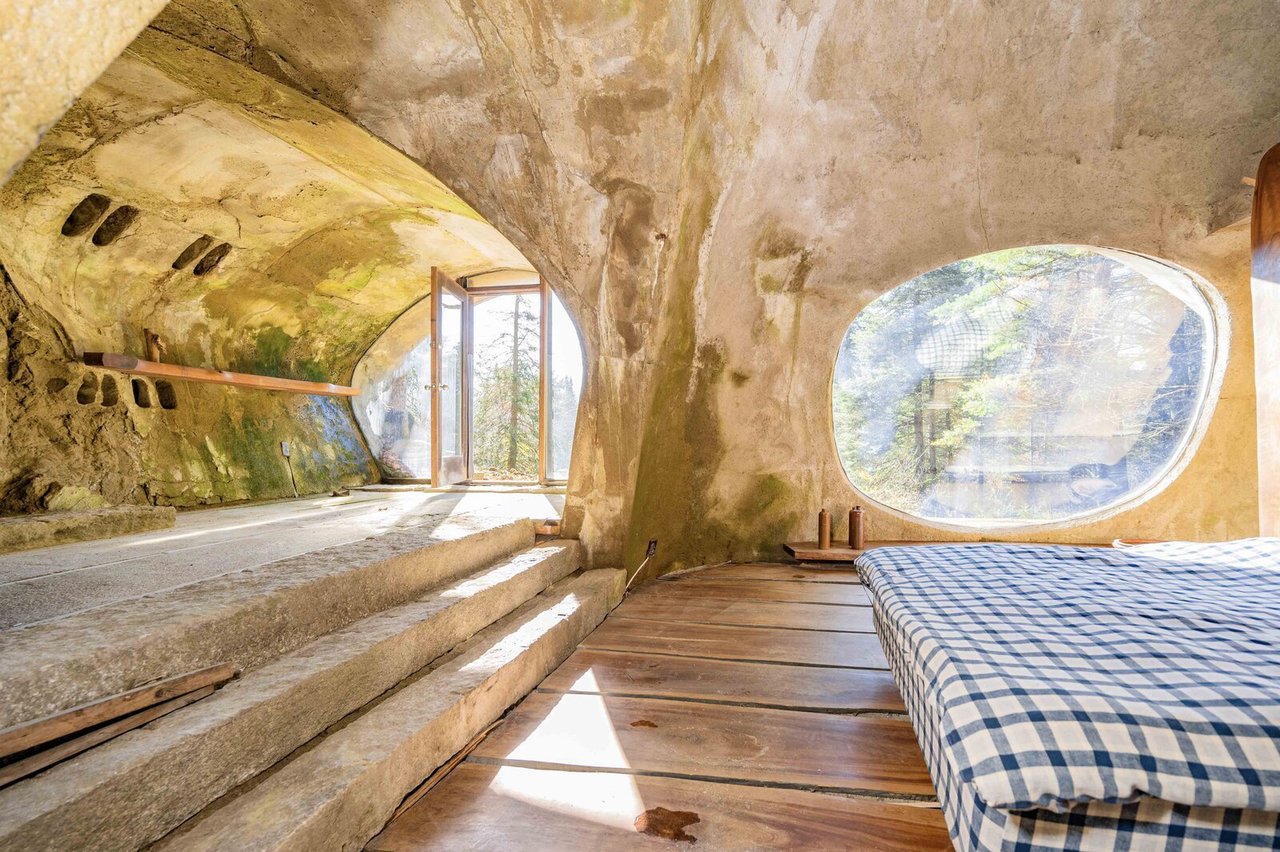 In another section of the home, granite steps lead down to the main bedroom, which also features wood floors and a large window overlooking the secluded property.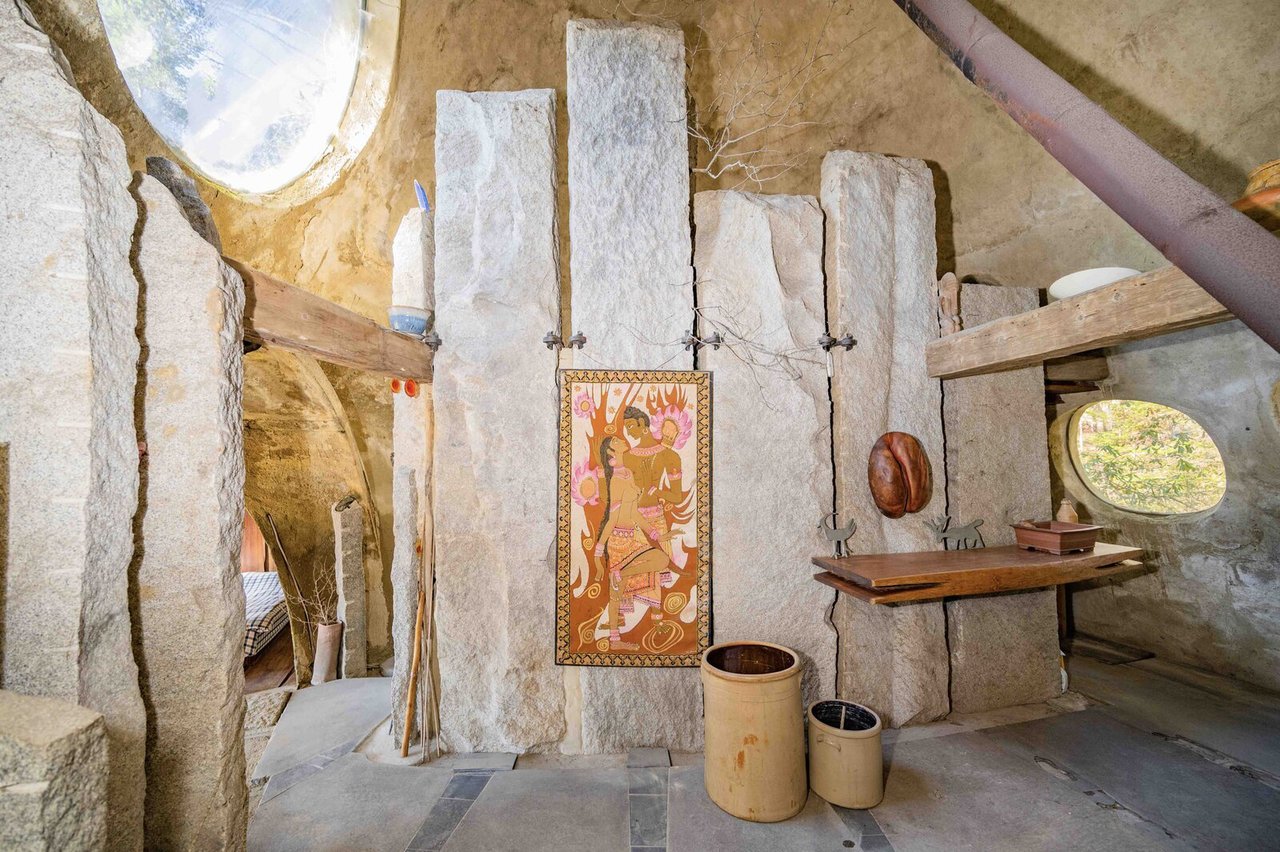 An adjacent room features granite columns dividing the space.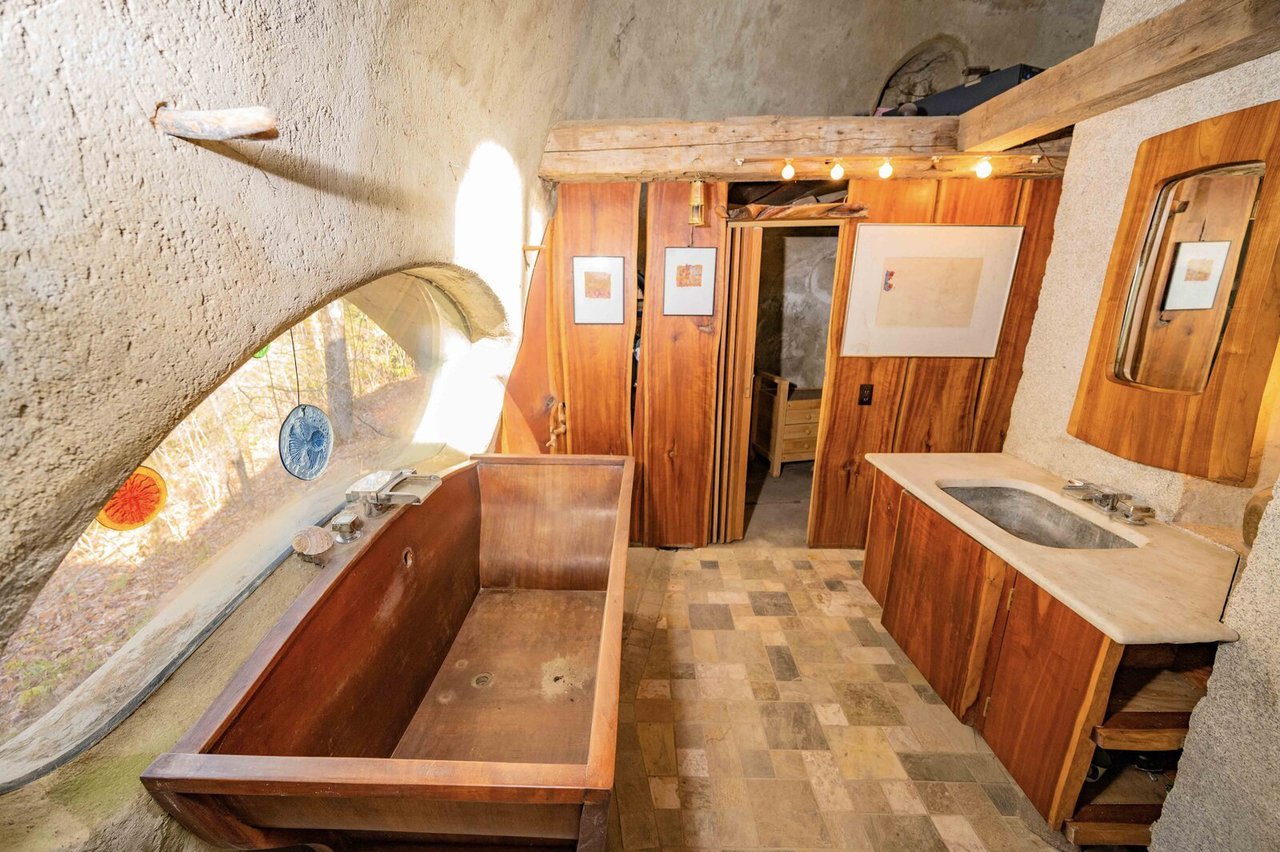 The home's only bathroom features a wooden bathtub, as well as cabinetry and other custom-built features. A stone-clad shower is located in a corner beside the vanity.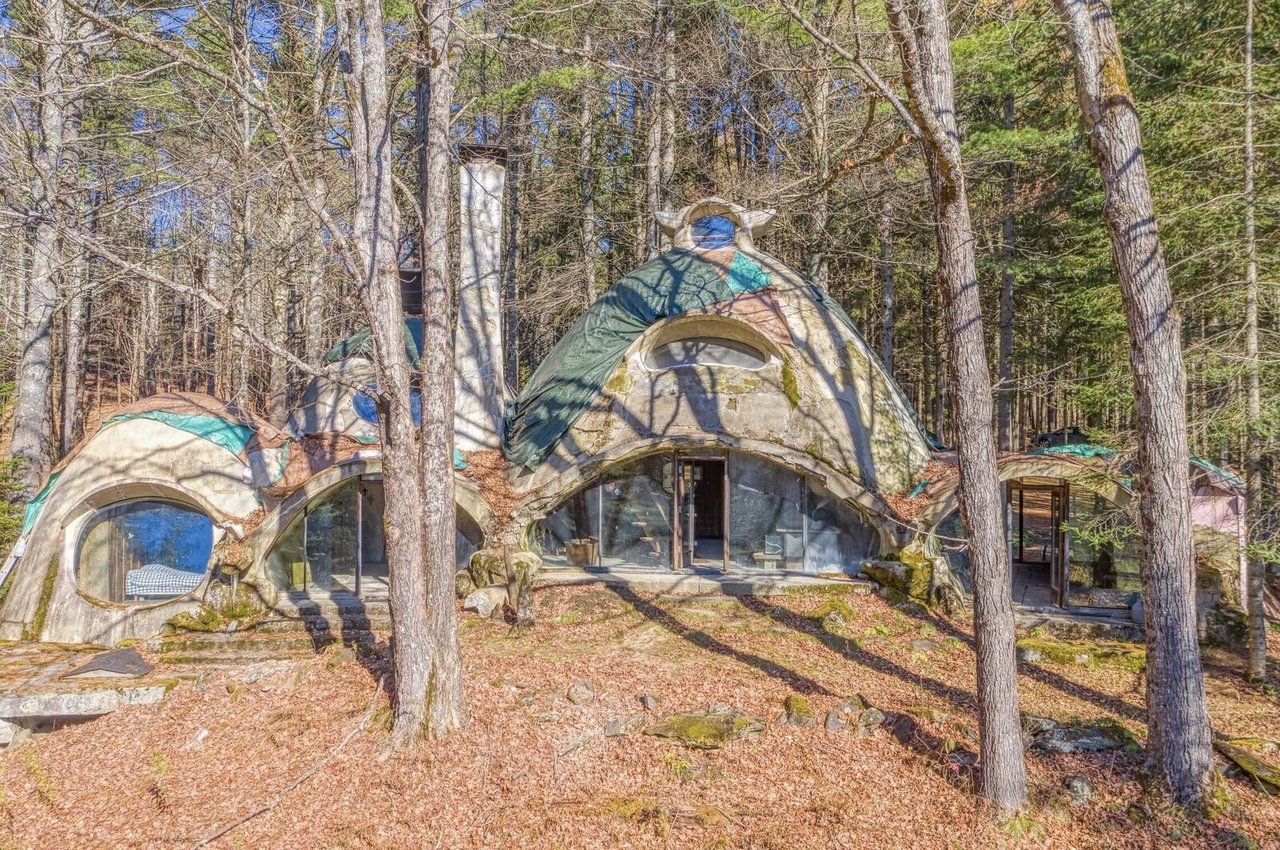 arps and other temporary fixes are in place to protect the structure while a buyer is located.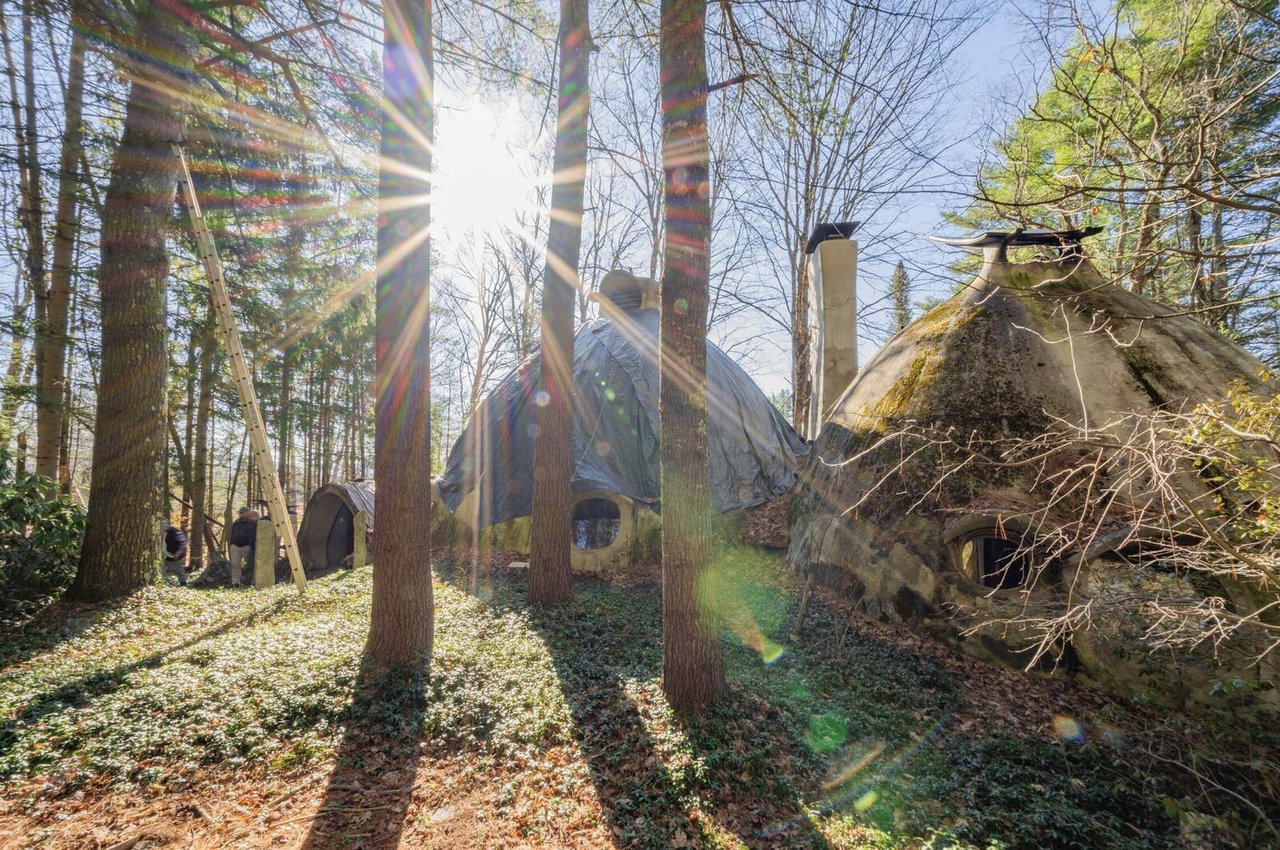 Vents on top of the two main domes help to circulate air and provide ventilation.