"Live in the home we want or in the place we want?"-that is the question many people find popping up in their minds when contemplating how to get more space. The choice is usually between a small, older home in their dream neighborhood or a larger new home that is farther away from where they want to live.

For Jared Levy, the answer is simple: have both. Years ago, after becoming frustrated with the traditional build process, the California–based architect dove headfirst into the world of prefab design, an endeavor that led him to co-founding Connect Homes as an effective way to make modern, sustainable living more broadly accessible.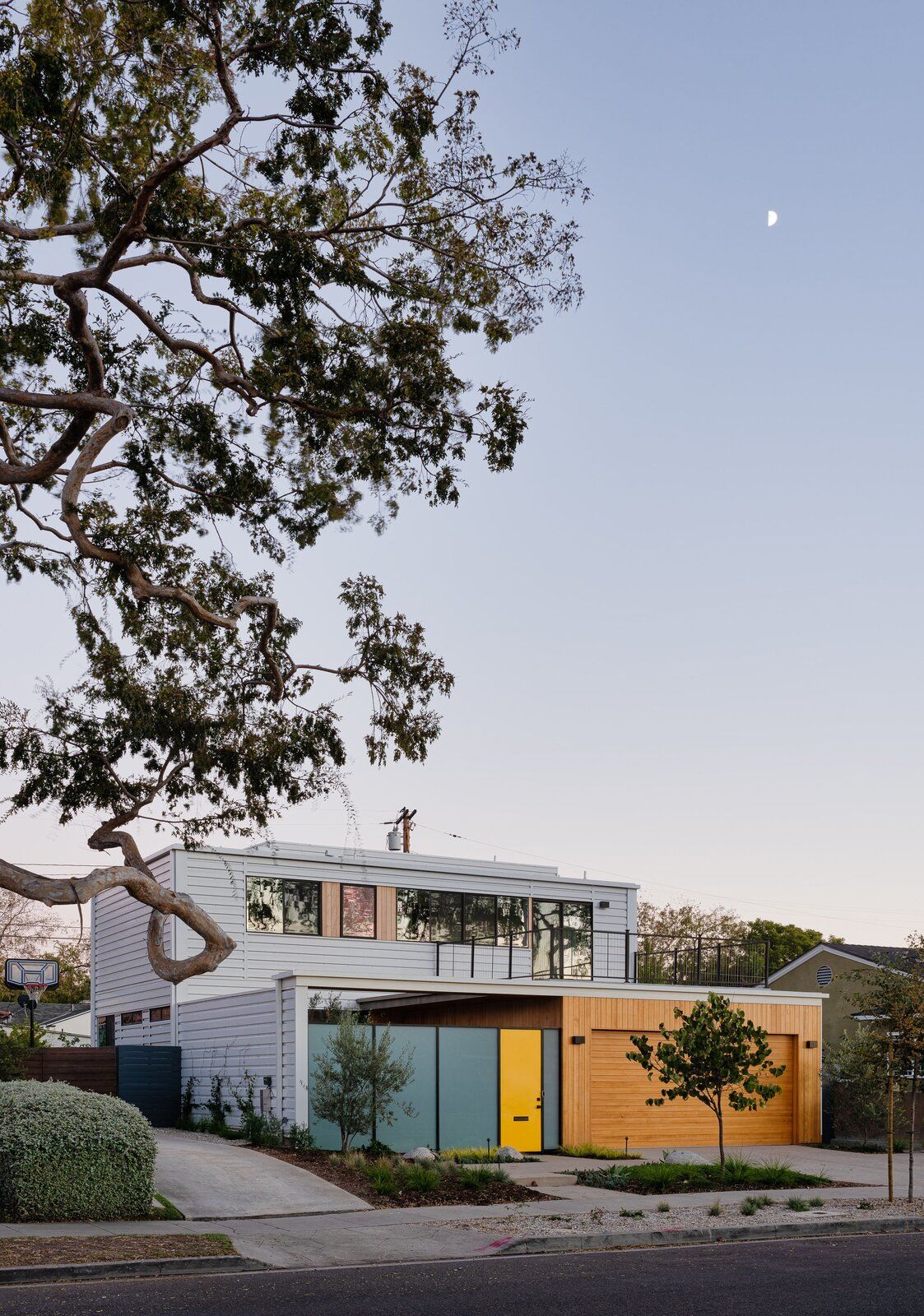 With an expansive product library driven by clients, Connect Homes offers multiple standard housing models that can be personalized, depending on one's preferences. "Our company was founded on the idea of turning the home into a modern smart product," states Levy. "We really do have models for just about any site and any need."

"Working as an architect with a focus on modern single-family homes, I became frustrated with the build industry on a couple of levels," says Levy. "It was really a bespoke, costly process that was becoming out of reach for most people. While the results can be amazing and impactful-homes with tons of natural light, built sustainably, energy efficient, all leading to a healthier way to live-it doesn't have much impact if few can afford to build a new home in the first place. So, I along with my colleague Gordon Stott, set off to change homebuilding and started Connect Homes."

Below, Levy dives into how Connect Homes is "reconstructing an outdated industry," all while harnessing the benefits of prefab design to craft "homes that make you feel lighter, brighter, and more connected."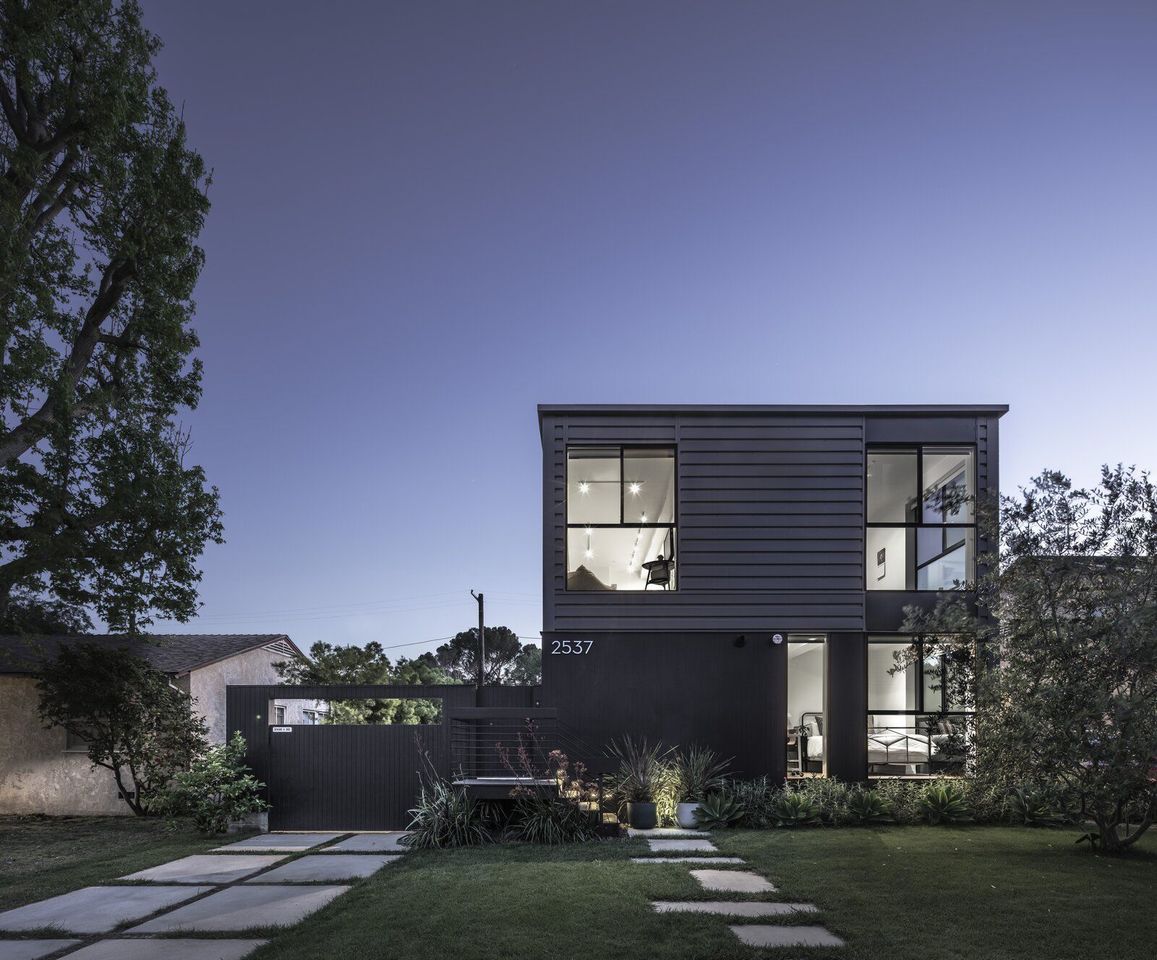 "Design really has two elements: there is an artistic element and an analytical element. I prefer to work with the latter, which I see as a finite sandbox of constraints," explains Levy. "At its core, modular construction is just that-working with module size and module seam constraints to figure out the most amazing solution possible. To me, success isn't measured by the one beautiful solution. It's measured by the process of developing 99 potential solutions that didn't work out on the way to getting to the one."


First off, what inspired you to create Connect Homes?

Jared Levy: When I was working as an architect designing modern single-family homes, I started to notice how inefficient the traditional build process can be. Whether remodeling or building a new home, the owner assembles this fragmented group of architects, engineers, builders, subcontractors, and vendors that all come together for what can easily be an over two-year timeline. Then, when the project is over, everyone goes their separate ways only to reinvent the wheel all over again—for a new owner, with a new team, for a new home.

It's a huge waste of resources as every home is a one-off, never to be repeated with no economies of scale built into the process. It's also a very opaque process as many times the owner doesn't really know how much the home will finally cost until they have already moved in.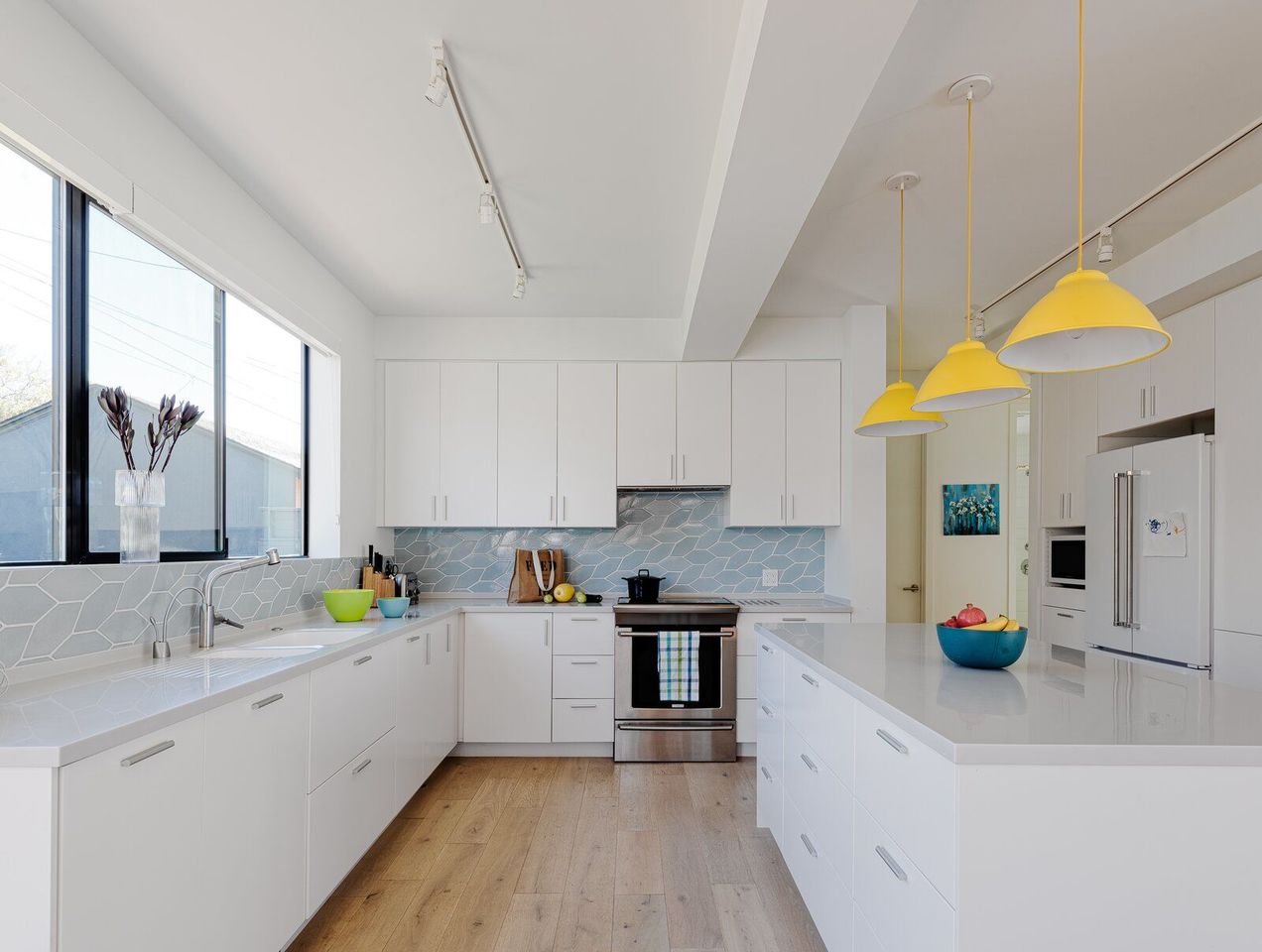 A peek inside one of the completed Connect Homes. "Once clients have selected their desired model, then they can personalize it in a number of ways. They can choose different tiles for the kitchen backsplash and bathrooms, select their preferred flooring, etc. If they are serious chefs, they can have whatever appliance they've always dreamed of cooking with-you name it."

My other frustration would occur after I'd have the opportunity to do a walk-through of a home I designed before the owner moved in. The home would be full of natural light with floor-to-ceiling windows, while encouraging indoor/outdoor living via expansive sliding doors. I'd feel more connected to nature and more connected to a healthier way to live. Then, I'd go home to my tiny old bungalow with small windows and dark rooms, and I'd think, 'wait, where's my wall of glass!?' It was then I realized I couldn't afford the homes I designed-and neither could any of my friends-which motivated me to find a way to change that.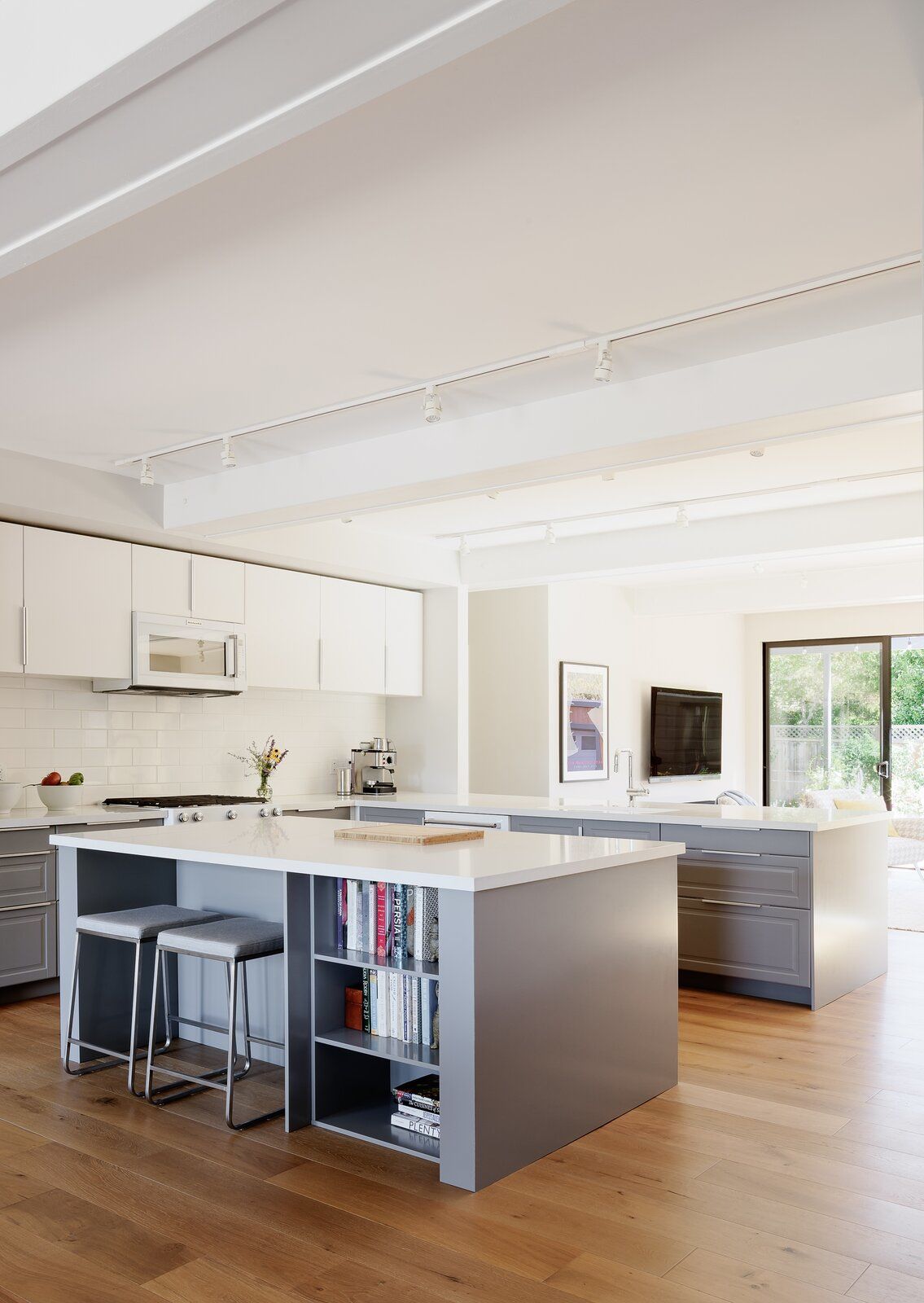 "We offer a simple fit-out process for our clients versus the endless decisions involved in custom building," explains Levy. "For the clients who come to us having already been overwhelmed by all the choices they have to make in custom building sometime in their past, this in some ways is what they are most excited about."


Why is our aging housing stock a problem?

Over 70 percent of the homes in metro regions like L.A. and the Bay Area were built pre-1970, with most of them being built in the late '40s as part of post-war housing tracts. These homes are usually under 1,000 square feet and have two bedrooms and one bath, along with an outdated kitchen. Worse yet, they are completely energy inefficient with single-pane glazing, no insulation and outdated heating systems. It's usually colder inside the house than outside on a mild day, and way hotter inside the house on a warm day. With homes making up 24 percent of global energy demand, this is a big problem. Moreover, with ever-rising real estate costs and construction costs, most people are being priced out of being able to complete second-story additions and remodels to these homes, let alone building a new custom home.


What don't a lot of people realize when they try to add onto an old home?

One of the reasons it costs so much to add onto these older homes is regulatory; most jurisdictions require you to bring all of the existing houses up to current codes if you add more than 50 percent to your home. This means replacing all of the single-pane windows and doors, running new electrical and new plumbing, new heating and cooling systems, adding insulation and reinforcing your foundation and walls to not only comply with current codes but also support a second story addition.

That's why when you drive down the street and see a second-story addition and remodel happening, the first thing you notice is the existing home is stripped all the way down to the studs. At that point, you really have to ask yourself: was that really worth saving? We think the answer is no. At Connect Homes, we have focused on developing a solution to replace our old housing stock with new modern, energy efficient homes.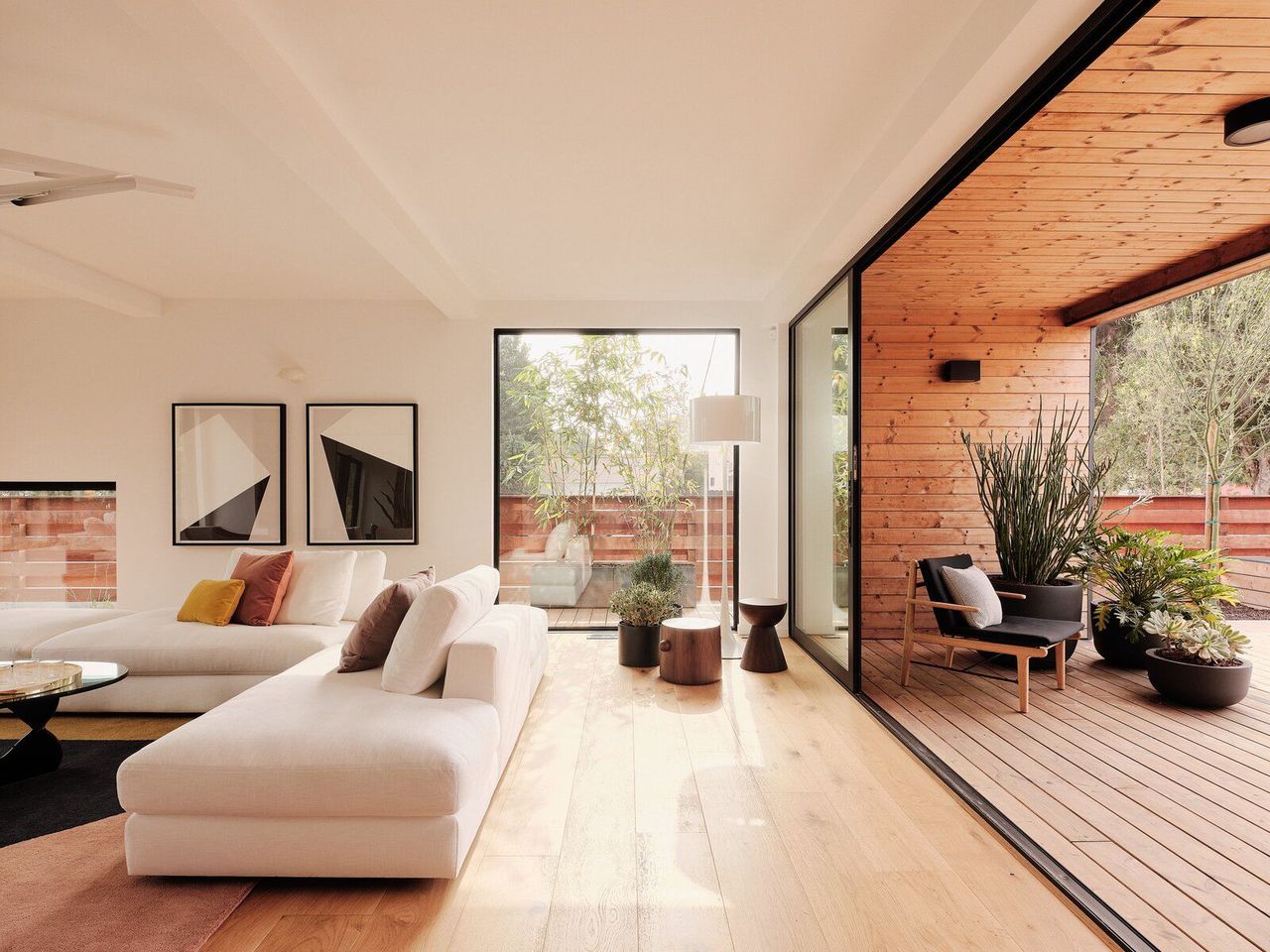 Floor-to-ceiling windows and doors can be added to any model, presenting seamless indoor/outdoor living.


How does Connect Homes streamline the build process?

We take care of the design, engineering, manufacturing, transportation and installation of our homes. We think this is really important, both from our clients' perspective as well as the company's perspective.

On the customer side, our hope is to deliver a transparent and simple process. Since we offer a standard product line, we have made the design process a lot like buying a new car: you choose your model, and then you can personalize it with different finishes and fixtures. Given the standardization, we are able to provide an upfront price on our website. Within days of contacting us, we give our prospective customers a personalized estimate based on their site location and conditions.We also handle the installation because our team knows our process and our systems better than any local contractor could.

On the company side, being vertically integrated has allowed us to constantly make improvements and get better. Since we've designed our homes for manufacturing, we currently have a house coming off our assembly line every six days. As we make improvements both to our designs and the assembly line, we can go even faster. And because we do the installation ourselves, we are constantly evolving our methods and solutions to connect the modules and seam them together-always with the goal of improving the timeline for customers moving in.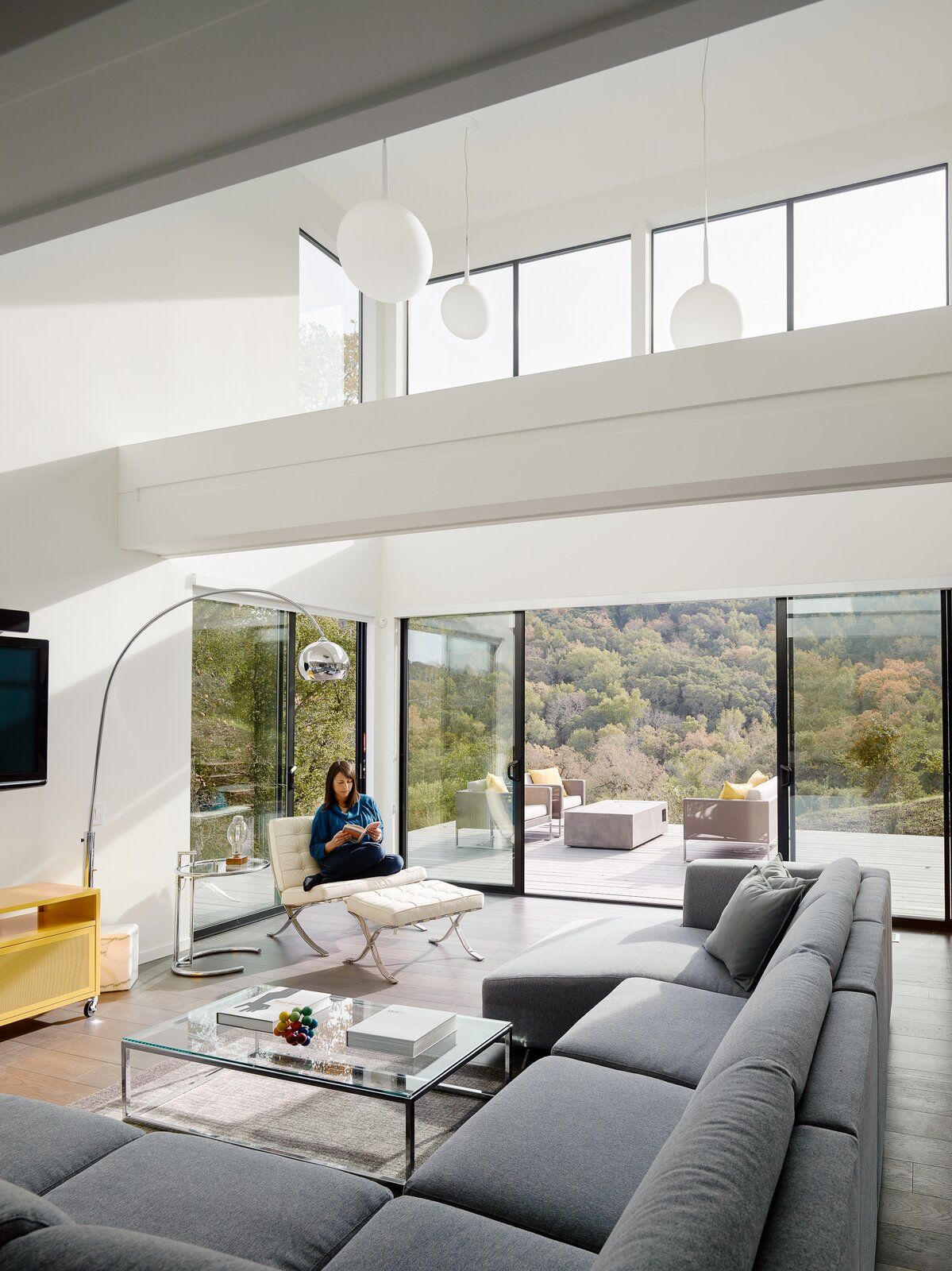 "We use a steel moment frame in our modules, meaning none of our walls are load bearing," explains Levy. "We can move windows and doors around to really tune the house to the site. If clients need privacy on one side, we can limit the windows. If there is an amazing view on one side, we can have a wall of windows and doors to open up to it."


What is it about the assembly-line construction that makes your process more cost-effective?

Our assembly line is really the engine of our company. To take that automobile metaphor further, Ford reinvented the automobile by developing a manufacturing assembly line to make a car for the middle class. By standardizing the assembly-line process, he was able to radically reduce the cost of a car. We are trying to do the same thing with modern homes.

We did this by breaking down the work content of a home into distinct workstations, with a continuous flow of materials to the assembly line and a continuous flow of our modules down the line. This means that for one of our homes, we simultaneously have people doing rough framing, rough plumbing and electrical, installing windows and doors, tile, roofing, cabinets and countertops-all at the same time for one home on our assembly line.

Custom homebuilding is the exact opposite; it is all sequential and dependent. For example, you'll need to complete the rough framing before you can call the plumbing subcontractor, and you need to complete the rough plumbing before you can call in the drywall subcontractor, and so on. With this method, every step of the way is subject to delay, meaning there is no certainty in the process. Unfortunately, that uncertainty gets built into the costs. Our assembly line and certainty, as well as the ultimate efficiency in producing a home every six days, allows us to ultimately achieve lower costs.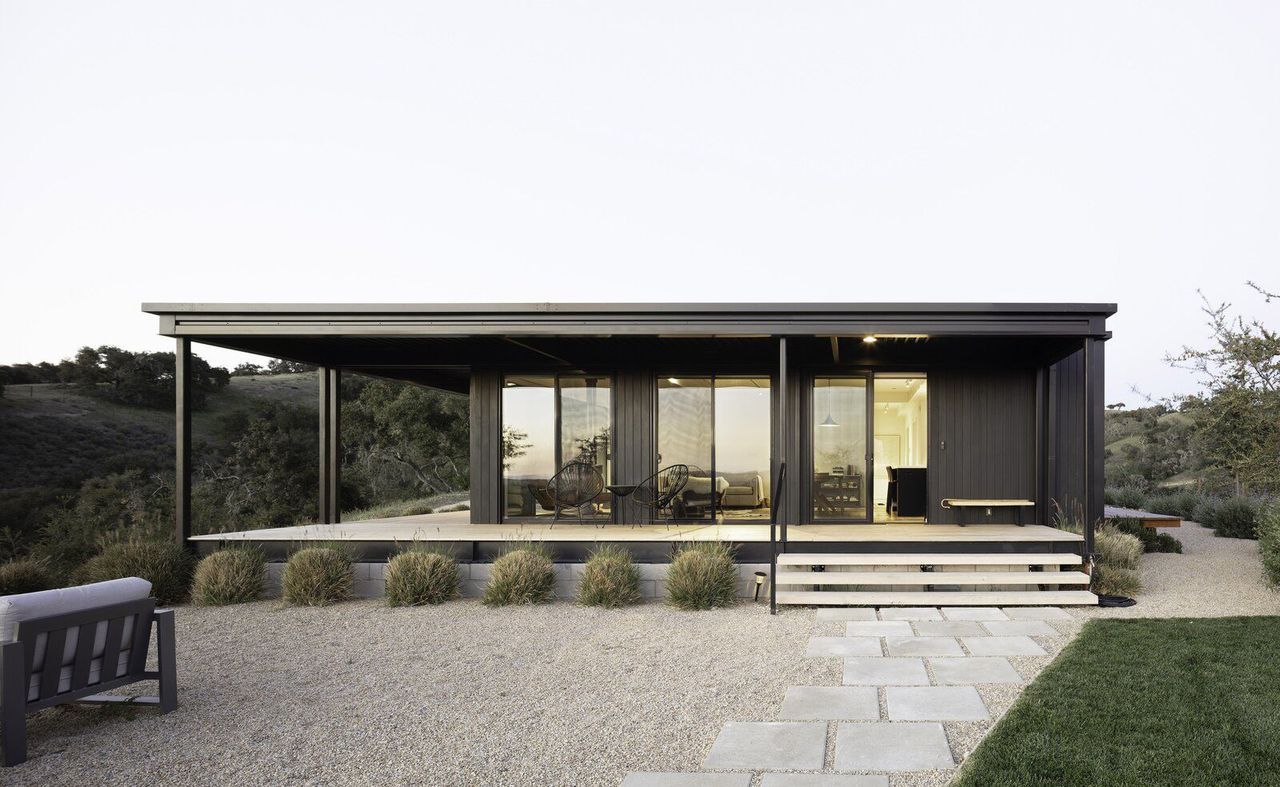 "Providing people a home they love in a place they love is the most gratifying part of being an architect and a founder."


Is there anything in particular clients emphasize about Connect Homes once their project has been completed?

I think what I find most fulfilling is that in the end, the real emphasis is on the design and how much they enjoy living in their new home. One of our customers recently said that she always knew she wanted a home with easy indoor/outdoor living, but it wasn't until a global pandemic forced her and her family to spend every day in their home that she truly realized how much of an impact that can have on your health and your sense of well being. Since good design is what set me off on this journey to begin with, a journey that has not been easy, that makes me feel it has all been worth it.