Switching to clean energy is one of the easiest and most effective ways to reduce your home's carbon footprint, but there are other ways to make lasting change. Here, three Texas-based designers who put sustainability first share tips for making your dwelling more eco friendly. From pre-build considerations to strategies for existing homes, here's how to live more lightly on the land.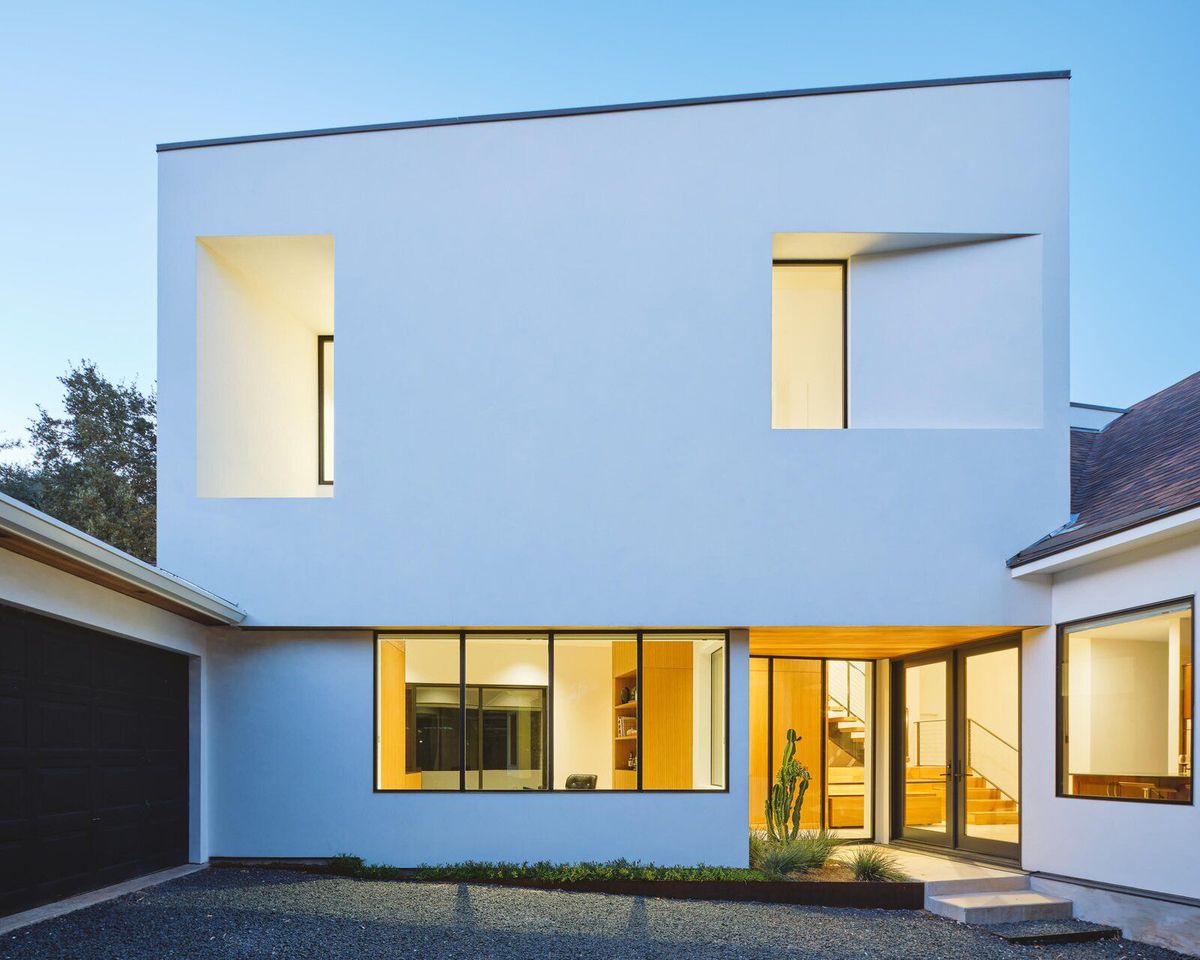 South-facing windows of the Ames House by Matt Fajkus Architecture are inset to provide shading and mediate heat gain.

Unsurprisingly, daylighting is on everyone's mind. Austin-based architect Matt Fajkus encourages his clients to bake it into design thinking by focusing on solar orientation, breeze-flow, and the preservation of shade trees. "We site structures to minimize heat gain while providing ample openings for natural light," says Fajkus. Roof geometry and insulation are other important factors, he explains.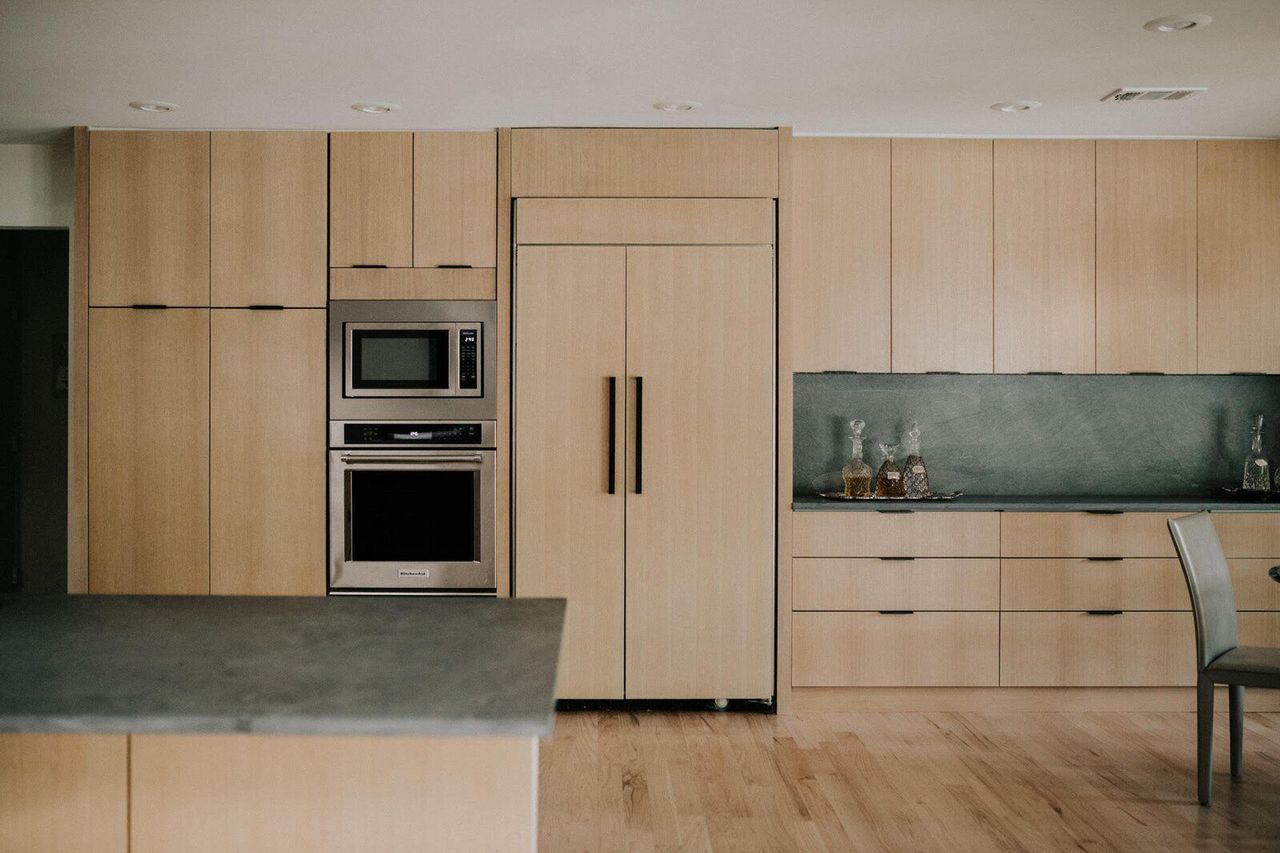 Venessa Torres of V MODE de Vie guided her client to choose LED lighting, energy-star appliances, and solar shades throughout this home.

It follows that working in step with nature has the added benefit of increasing wellness: Fajkus notes, "Daylighting puts us in touch with the natural rhythm of the day, which is emotionally soothing."

Windows are another key element. Charles Culp, professor at architecture at Texas' A&M University, designed his own home with very few windows on the east and west sides, and abundant openings on the north and south sides. "Shaded windows on the south side give us daylighting year-round and free heat in winter," he explains. If replacing windows, look for products with a low U-Value (a measurement of thermal transmittance). A layer of UV film can improve the performance of existing windows that aren't energy efficient.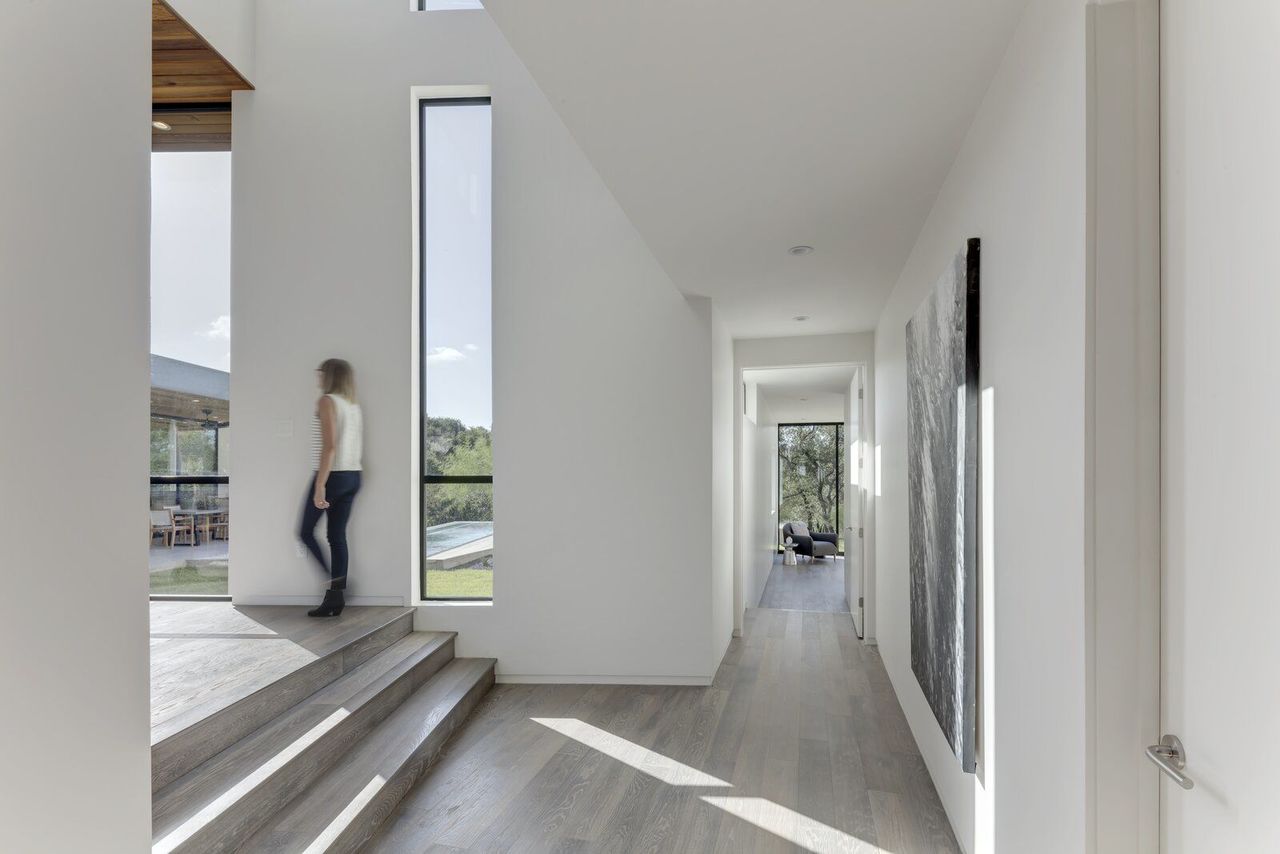 Daylighting creates a soothing environment in this home designed by Matt Fajkus Architecture.

Keeping an eye on appliances matters, too. Dallas-based designer Vennesa Torres, founder of eco-conscious interior design firm V Mode de Vie, suggests homeowners begin by replacing older items such as washers, dryers, and refrigerators with models bearing the Energy Star symbol. "In most cases," she says, "they aren't more expensive than appliances without them, yet the annual energy-cost savings is substantial."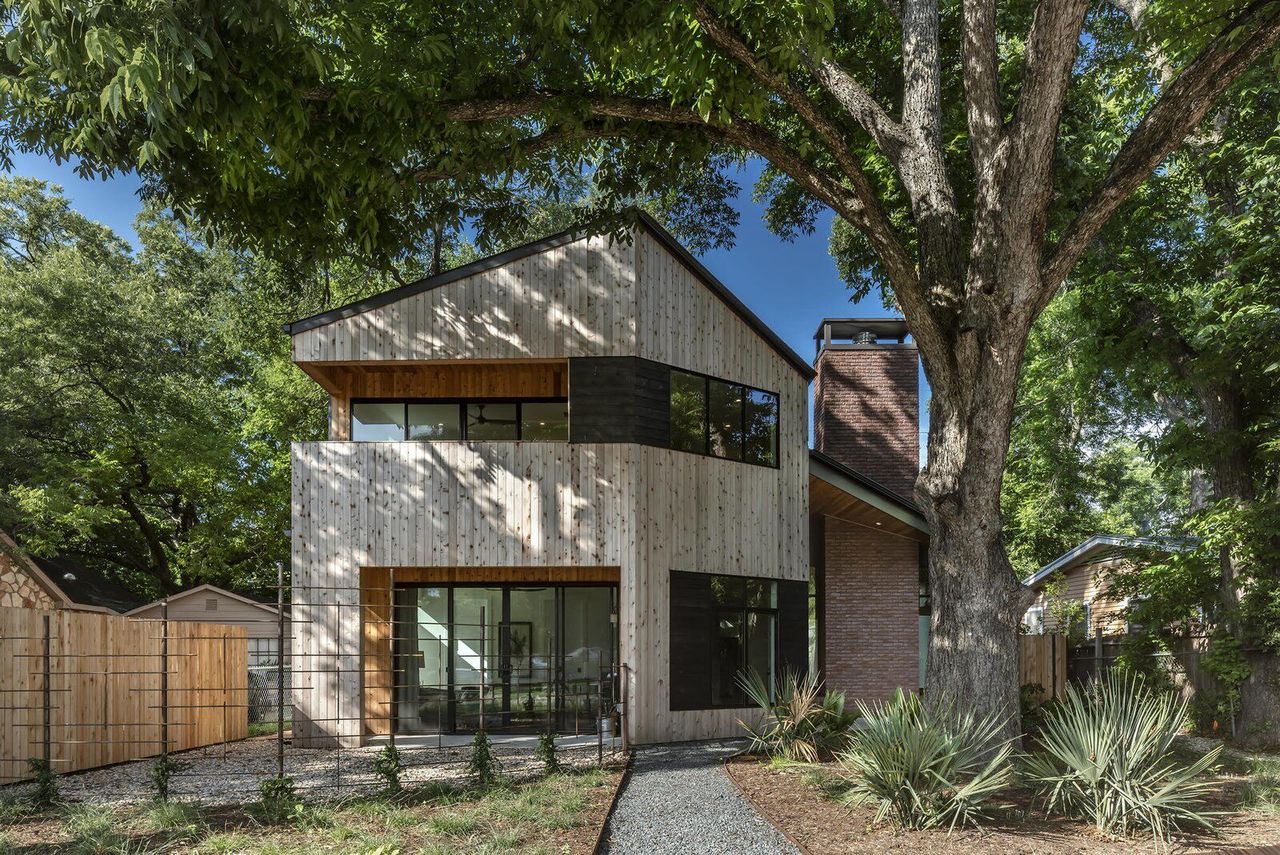 Matt Fajkus Architecture maintained large trees surrounding its Hewn House project to allow for ample shade.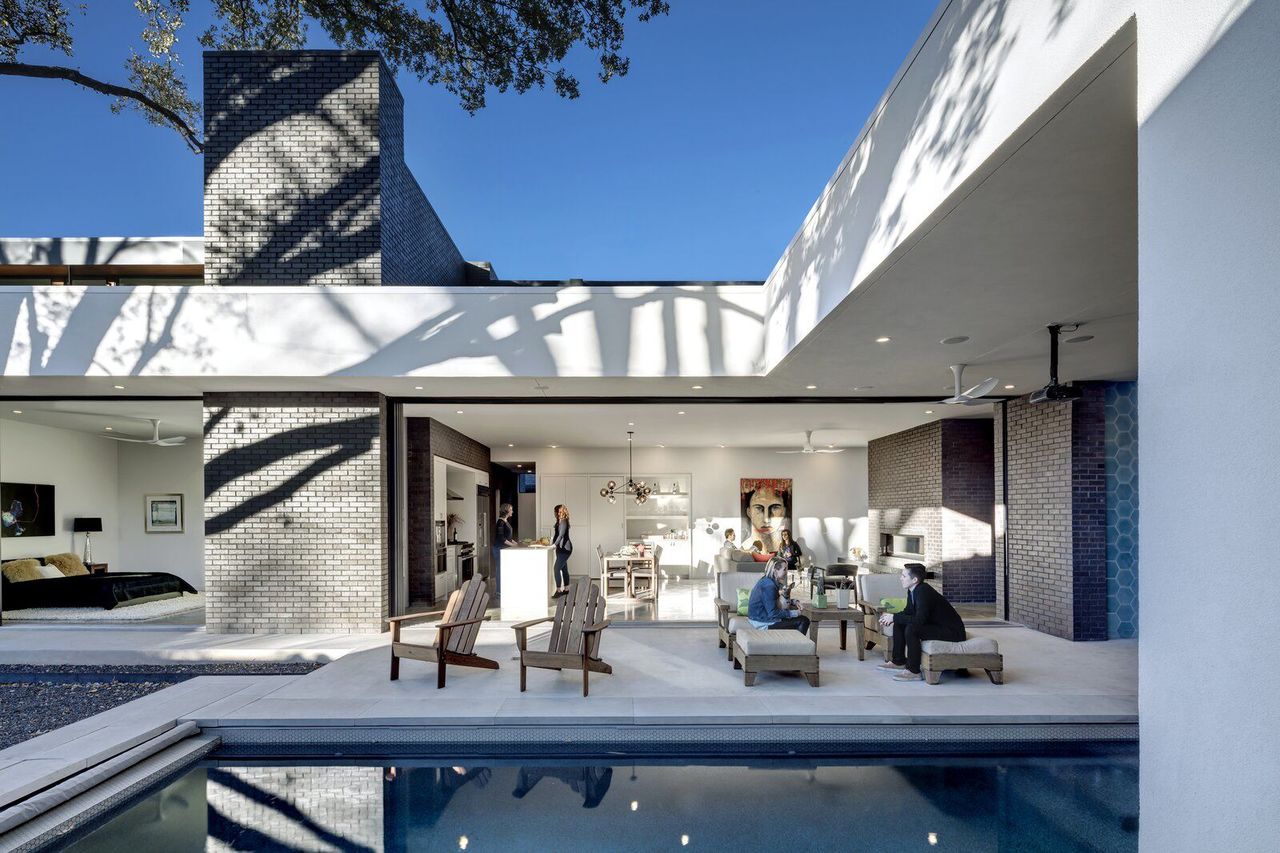 Natural ventilation in Matt Fajkus Architecture's Main Stay house reduces need for air conditioning while improving indoor-outdoor flow.

Torres's additional tricks include simply installing a ceiling fan or looking into a smart thermostat. "A simple app on my smartphone gives me remote access our HVAC system to power down when we're away-I can't live without it."

If you haven't already, change your lightbulbs. Culp points out, "It's one of the lowest-cost, most impactful measures you can take to cut energy consumption."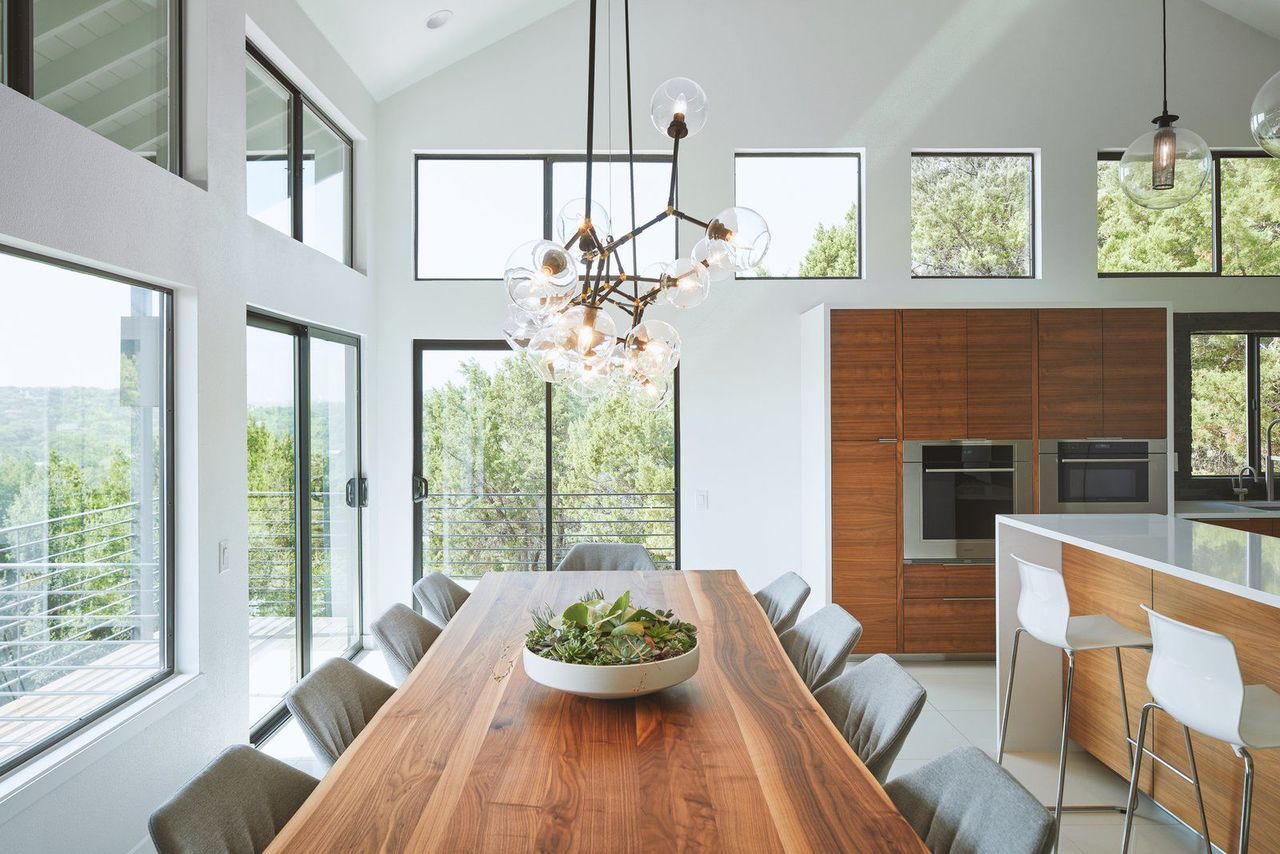 The Via Media residence by Matt Fajkus Architecture features windows galore in the kitchen.

Responsible design and even small changes can result in not only massive savings but better living. As Fajkus says, "Energy efficiency is a byproduct of thoughtful, holistic design and goes hand-in-hand with creating a more comfortable home."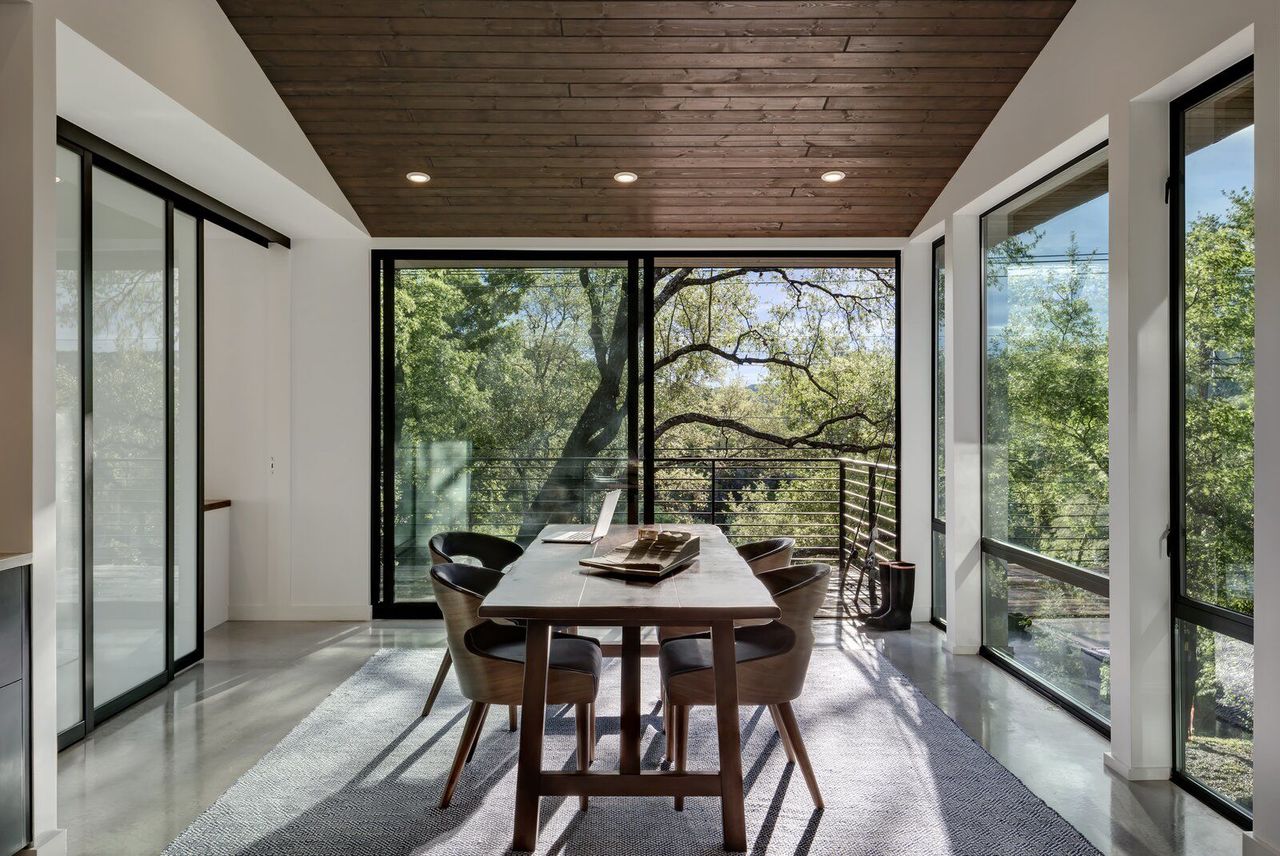 Matt Fajkus Architecture carefully sited the dining room of its Creekbluff studio project to take full advantage of tree canopy for both quality of light and energy efficiency.