It's the most beautiful piece of land-surrounded by forest, near a river, or perhaps just steps from the ocean. You can picture your home there, far from the bustle of society. The only problem is: How will you power it?

Most people use propane to heat patios and fire up outdoor grills. But when connecting your home to natural gas or the grid isn't viable-say you've decided to take up van life or live in an area far from utilities-then propane could be a beneficial addition to your energy mix.

We wanted to learn more about responsible use of propane, so we spoke with Bryan Cordill, director of residential and commercial business development at the Propane Education & Research Council (PERC).


What types of homes benefit from propane systems?

Propane makes it possible to build wherever you like, even in the most remote areas. Use is most common in larger, rural lots and on land where the cost of natural gas infrastructure doesn't make sense based on the area's sparse density of housing. These locations also tend to have fragile electrical service, so it gives the builder even more incentive to use products that require less electricity.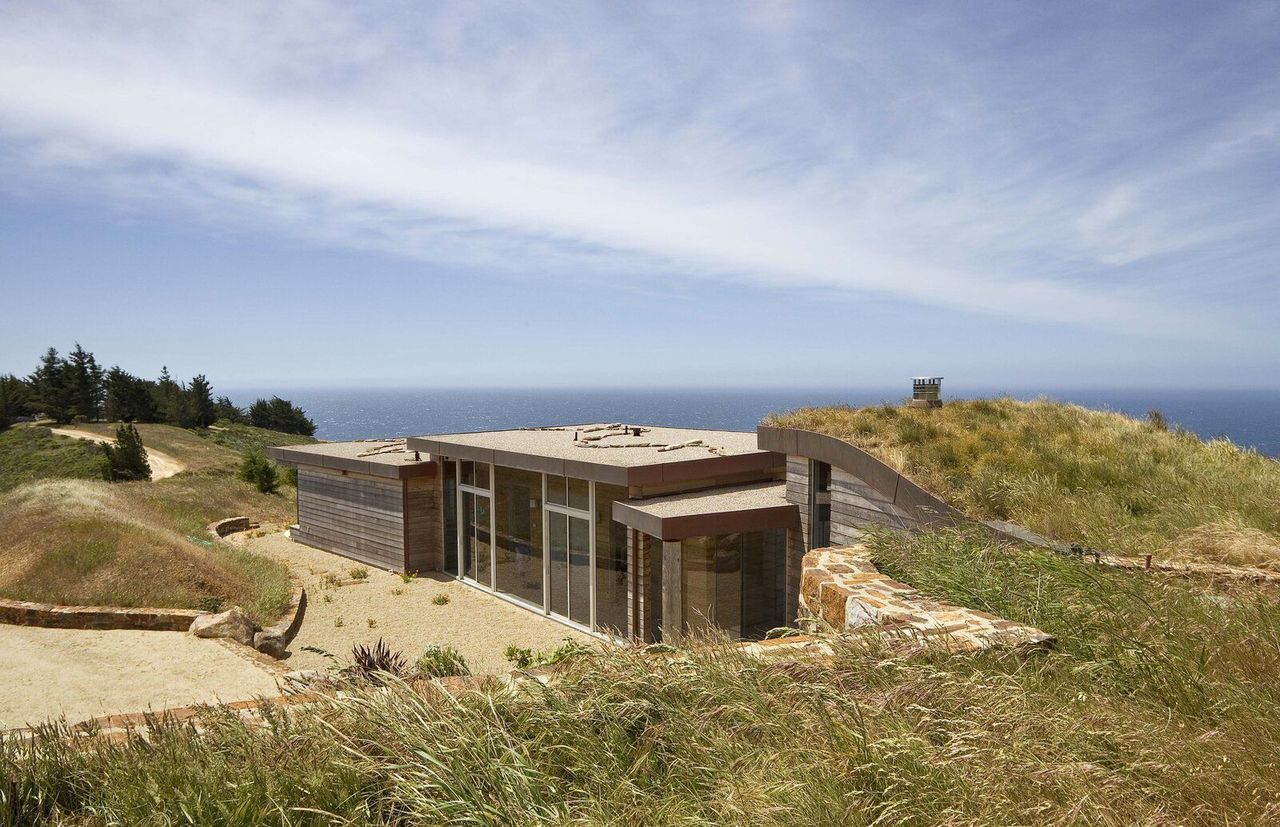 Studio Schicketanz often works with clients who decide to build in off-grid places. The goal of this family vacation home overlooking the coastline in Big Sur was to disrupt the natural landscape as little as possible. Its power system includes a propane tank, which is buried in the ground.


Does propane make sense for homes near cities where electricity is widely available?

Even if you don't live in the wilds, propane can round out your power supply and help carry the load when electricity is unfeasible. We are also seeing a dramatic increase of propane used in new subdivision developments. It comes down to reliability-propane adds to your home's energy independence.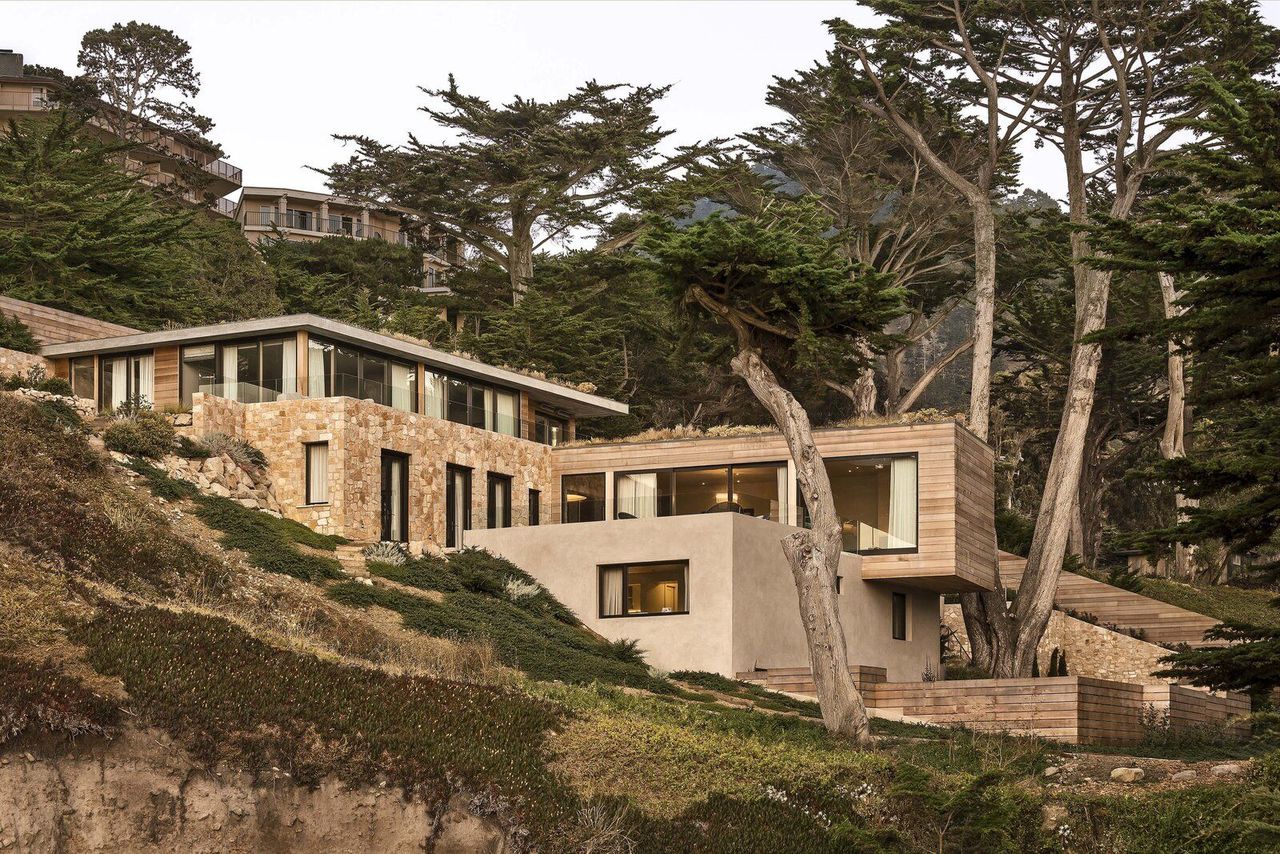 The Cappo residence (shown) by Studio Schicketanz cascades down a steep hillside overlooking Point Lobos near Carmel. A propane system was part of the plan that allowed the home to be sited in this idyllic spot.


Are there instances when propane can actually outperform electricity?

In terms of convenience and cost savings, propane furnaces and boilers are good examples. Take water heating, for instance. A propane-fueled, tankless water heating system allows the homeowner to have hot water on demand without having to spend money keeping it hot when they don't need it. On the other hand, a storage tank–based electric water heater needs time to reheat between uses, making it inconvenient when everyone needs a bath or shower at the same time. Same goes for the air-heating system-you want it to respond quickly and bring the home to a comfortable temperature.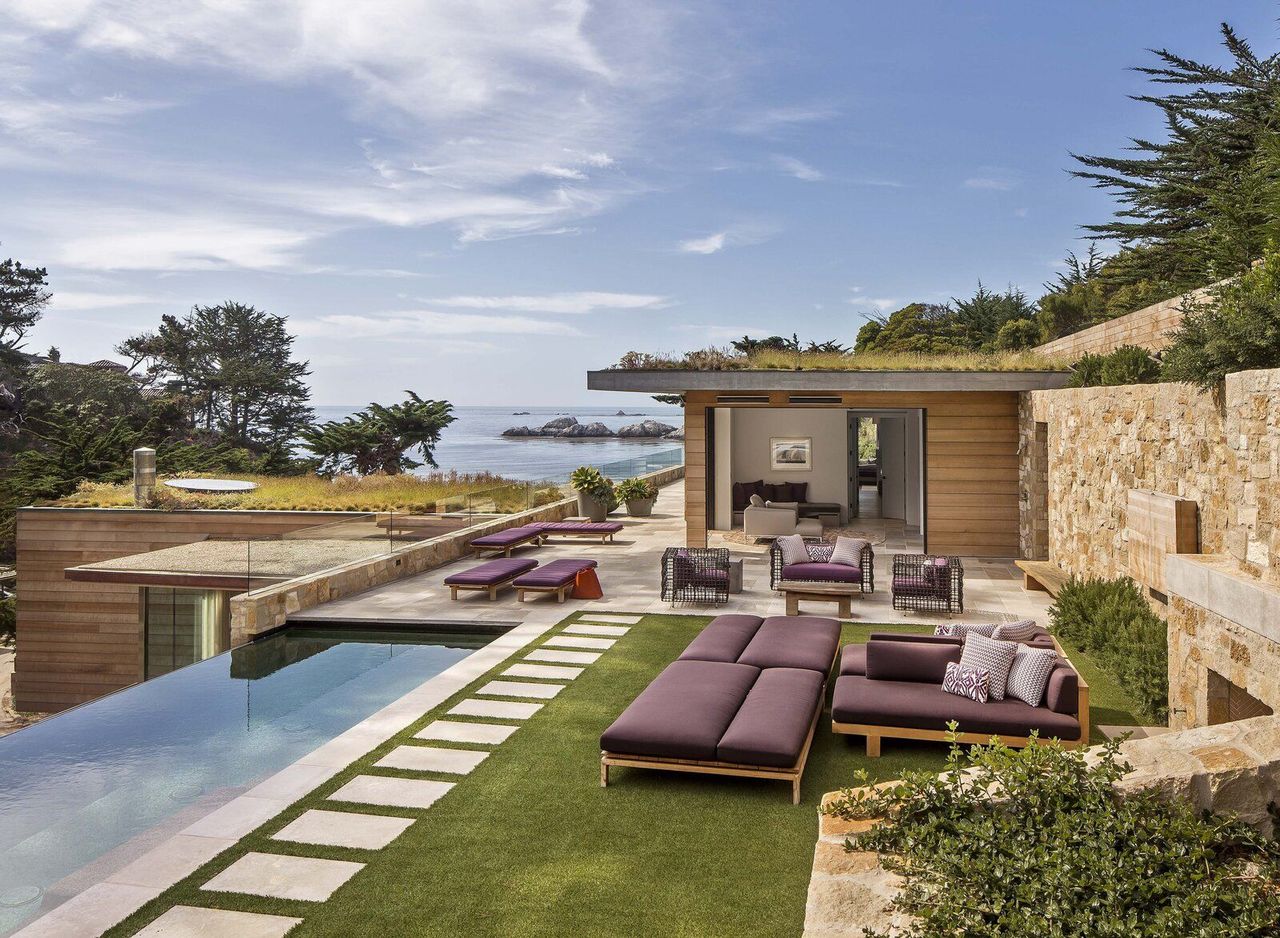 "A gas fireplace or fire table can keep guests comfortable on cooler nights, while propane mosquito control devices can be helpful during the warmer months," explains Cordill.


A significant portion of electricity available through the grid is still powered by fossil fuel. Are there advantages to storing propane on-site in terms of controlling how much of it you use?

Using propane on-site is much more efficient than using electricity generated by burning coal or natural gas at a plant miles away. Only about one-third of the energy from the gas or coal at the plant reaches your home, which means it takes three times as much fuel at the plant to match the same amount of energy supplied by propane stored at your home. In this case, powering some appliances with propane can reduce your dependence on electricity, relieve strain on the grid, and decrease the size and cost of the standby generator needed.


Can you give another example of a situation where propane makes sense?

A common cause of power outages is people's dependence on electric resistance heat as a backup to their air-source heat pumps. When the temperatures fall below 40 degrees, most of those heat pumps can't keep up, and the added strain can cause a major increase on the electric grid, leading to the system's failure. In this instance, the propane-fueled home would still be up and running.




Studio Schicketanz's Dani Ridge residence is perched on a cliff overlooking the coastline along Highway One in California and surrounded by native grasslands.


Outdoor heaters powered by propane have been ubiquitous since the pandemic. What should we look for in these types of heaters in terms of fuel consumption and effectiveness?

Always start with the manufacturer's safety guide for installation clearances in relation to combustibles or heat-sensitive building materials. Beyond that, you need to think about how you want to use the appliance. Perhaps it's the "mushroom" patio heater, with 360-degree radiation, that will best meet your needs, or maybe you need something more directional, like a wall-mounted infrared heater. You can have it connected to the home's propane system and larger storage tank, or you can opt for the flexibility of a portable cylinder.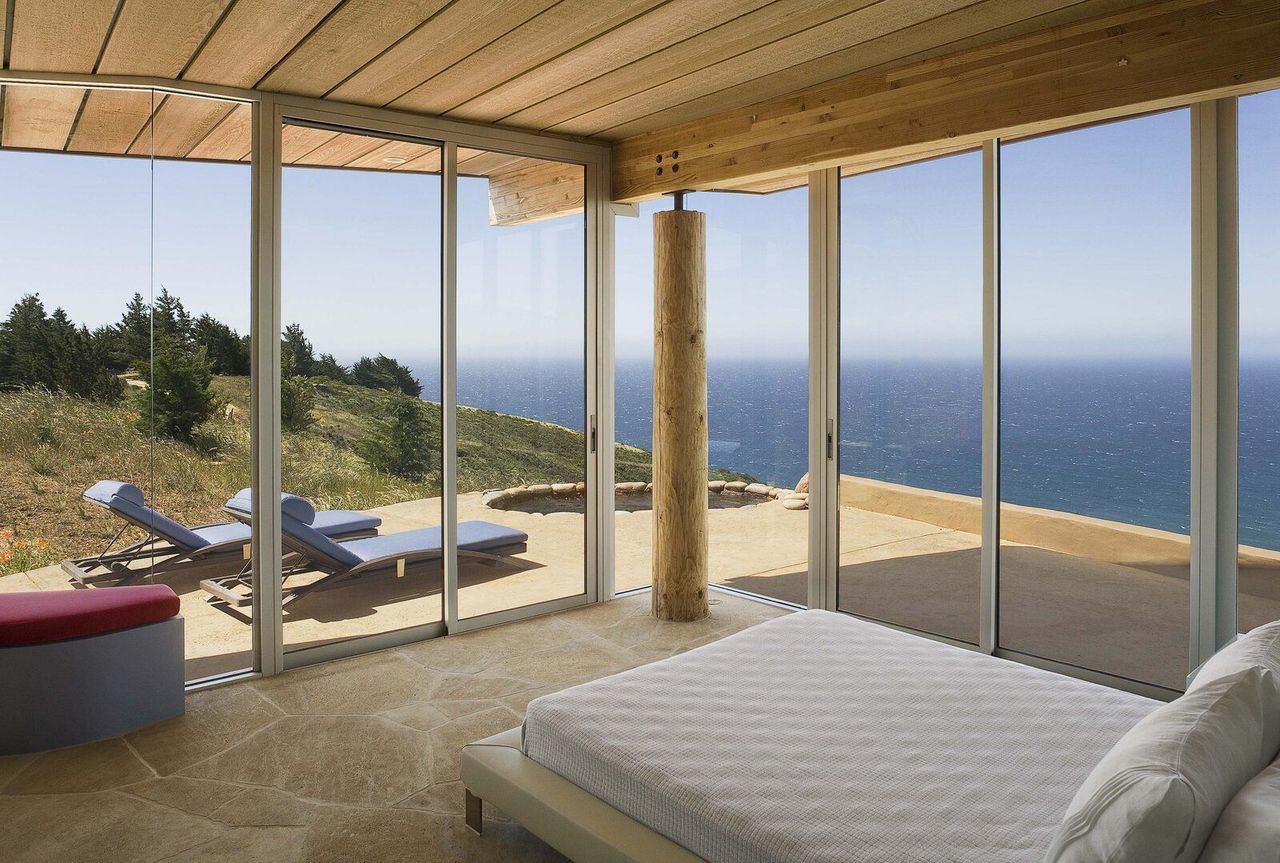 This home design by Studio Schicketanz includes a heated outdoor soaking tub with an unbeatable view. "By using propane to power all the high-consumption appliances in the home-such as water heaters, cooktops, and spas-you allow the electrical supply to power the things it does best: lighting, ventilation fans, and water well pumps," says Cordill.


How can propane enhance the way we entertain in our outdoor spaces?

The built-in propane grill is the heart and soul of the ultimate outdoor kitchen, and there are lots of models and options available to meet the needs of the most discerning chef. A gas fireplace or fire table can keep guests comfortable on cooler nights, while propane-powered mosquito control devices can be helpful during the warmer months. I also use a high-output-power burner in my outdoor kitchen for boiling seafood and blackening fresh fish.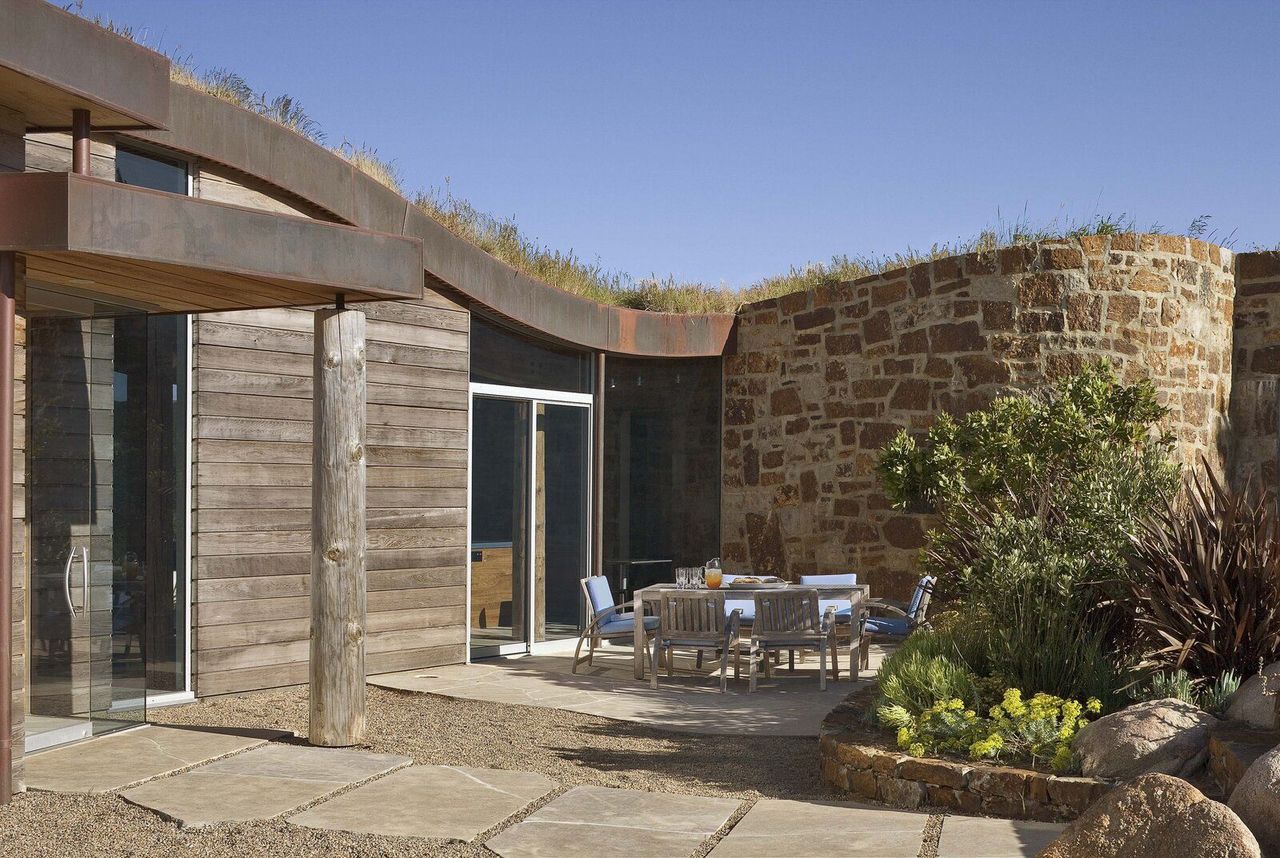 "I have often said that no one ever invites you over to their new all-electric outdoor kitchen," says Cordill, noting propane plays an essential part in many homeowners' outdoor entertaining set-ups.