Renowned conceptual artist John Baldessari, who passed away this January, lived and worked all along the California coast, but ended his career teaching and creating in Santa Monica and Venice, California, where he owned two homes. The first-aptly named #1-is a two-story Craftsman-style house in Santa Monica that Baldessari asked architects Ron Godfredsen and Danna Sigal to expand and modernize after residing there for 10 years, seeking more light and inspiring spaces.

In the renovation, Godfredsen-Sigal Architects updated artist John Baldessari's home in Santa Monica with new lap siding in keeping with its Craftsman style.

New white lap siding and an olive green trim reflect the heritage of the 2,798-square-foot residence, which has three bedrooms and two bathrooms. Inside, an open floor plan accented by wood-framed windows and doors makes for sunny, spacious communal spaces, not least of all is the living room anchored by a large, contemporary fireplace.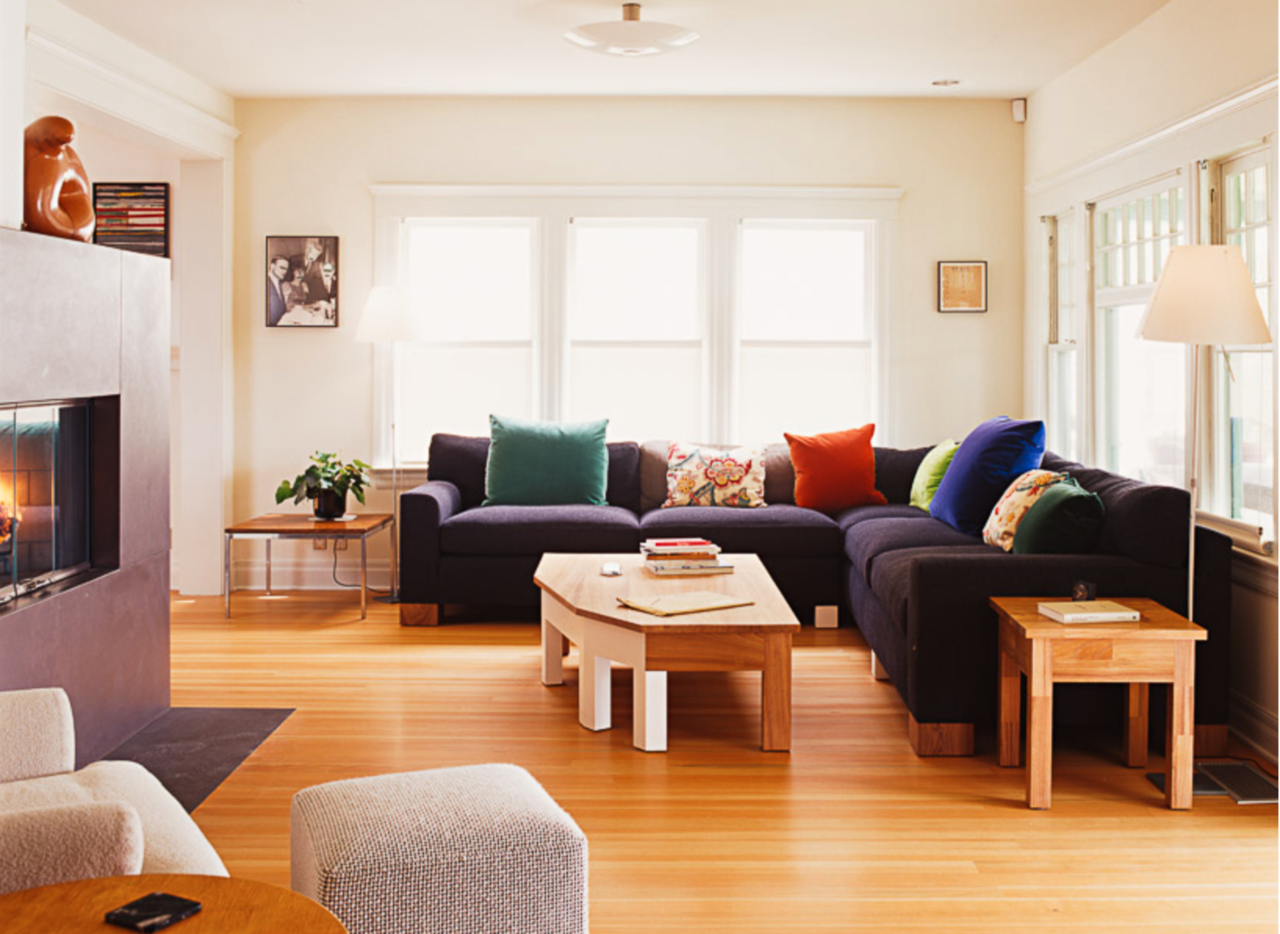 A wood-burning fireplace warms up the living room.

A rear addition influenced by Frank Lloyd Wright holds an eat-in kitchen and study. Sleek wood cabinets and a blocky, geometric island are set off by bold blue tiles in the kitchen, while the upstairs library offers a calming retreat wrapped in wood. Here, built-in shelves wrap three walls with a picture window offering bench seating; clerestory windows let in light and views of the treetops.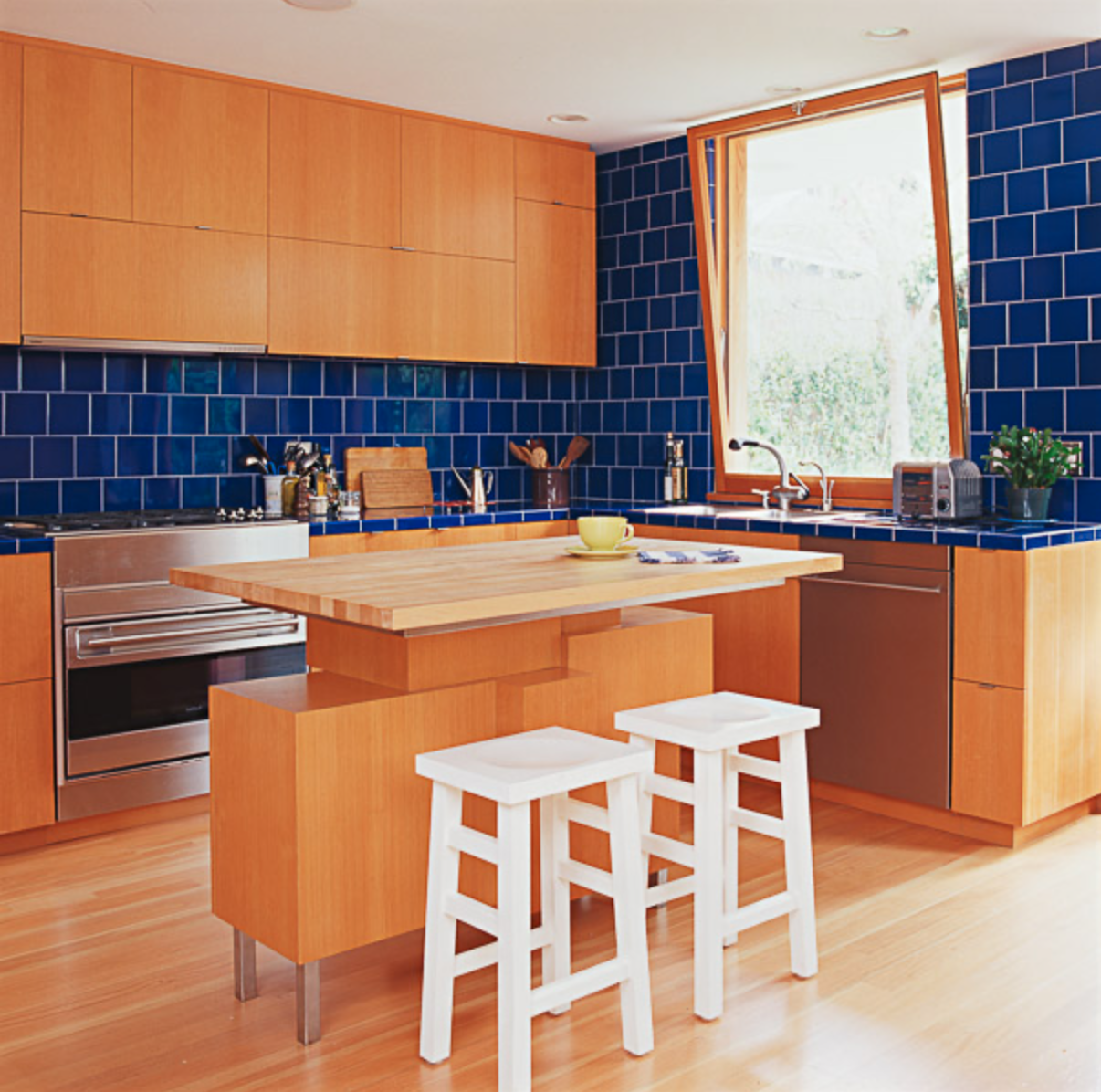 Sleek, efficient wood cabinets wrap the kitchen, which features a stunning blue tile backsplash and countertops.

The home is set in a lush garden, including an olive grove. Inside, the rooms feature custom-made furniture from Roy McMakin, with some pieces available for individual purchase.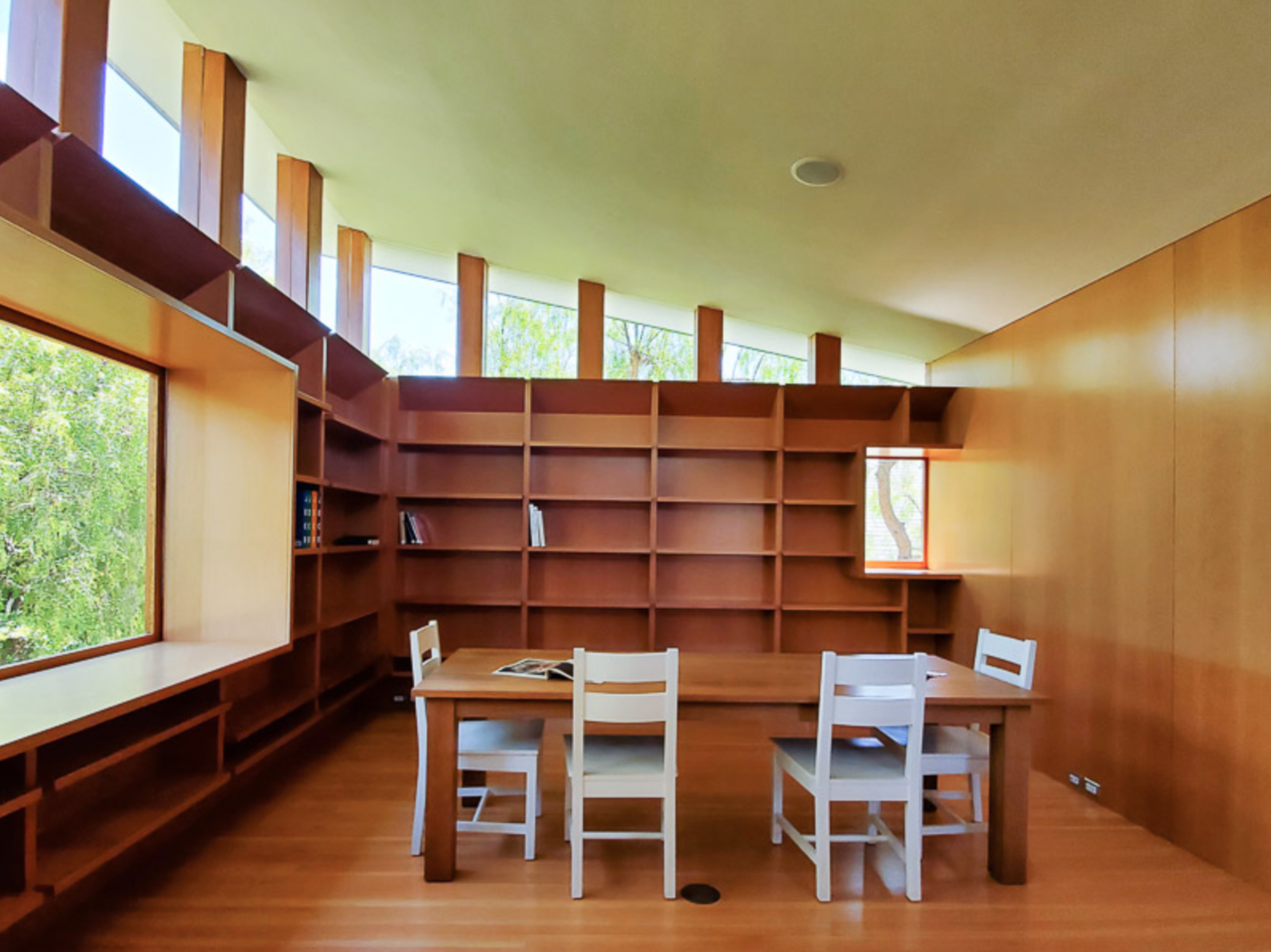 The upstairs library is part of the home's rear addition. The wood-wrapped creates a soothing sanctuary to think and work.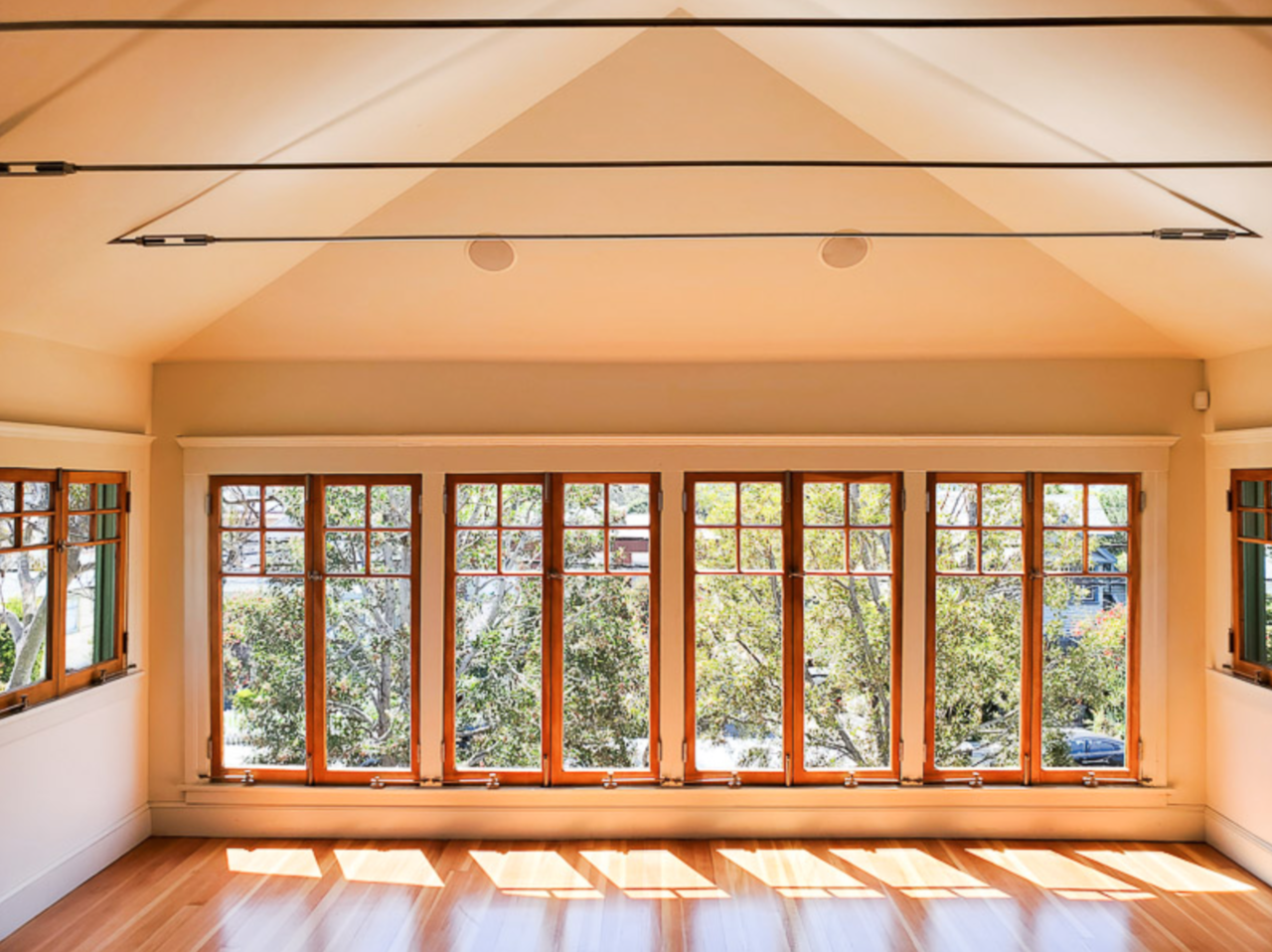 A myriad of windows let in plenty of natural light in this vaulted space.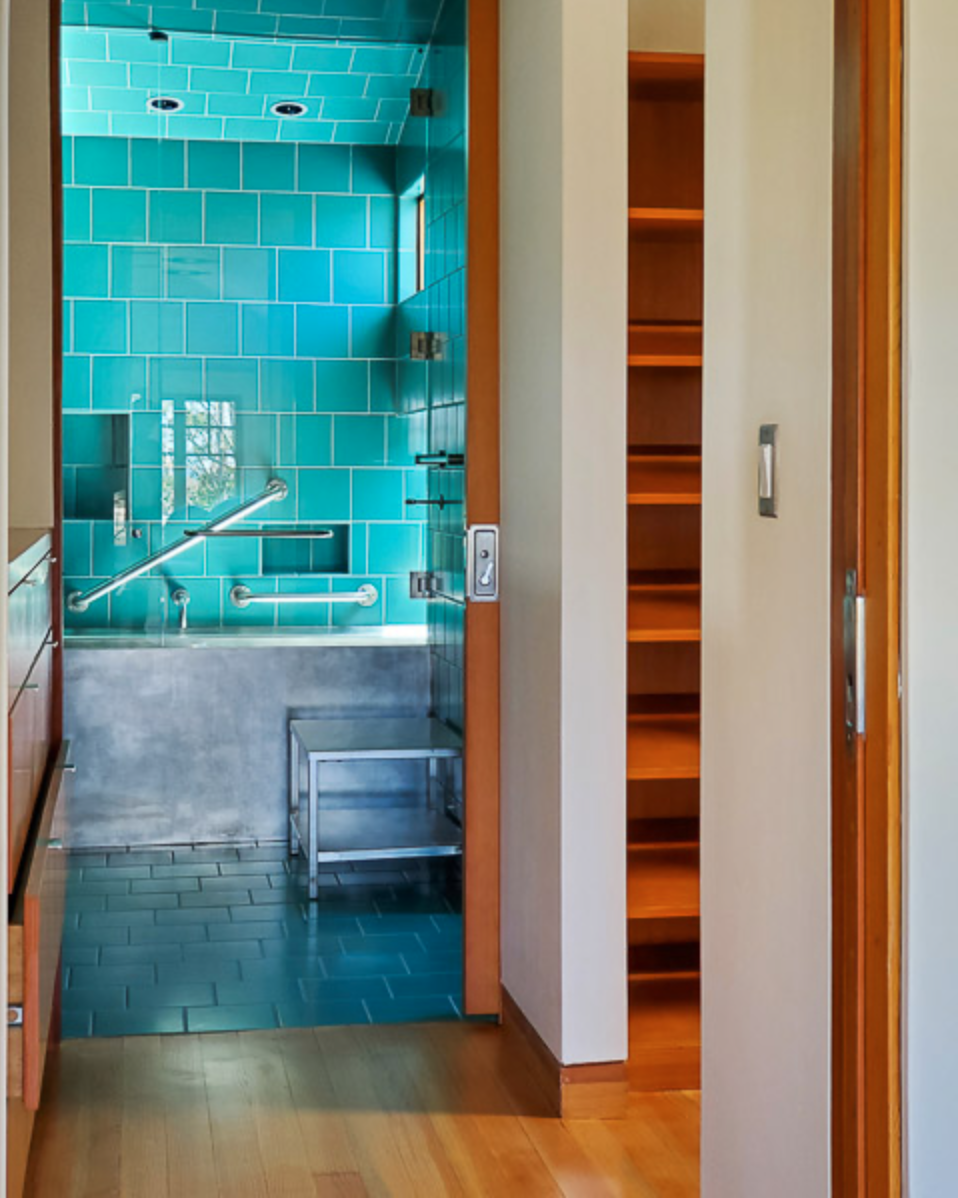 A bathroom features a striking metal tub against aqua tiles.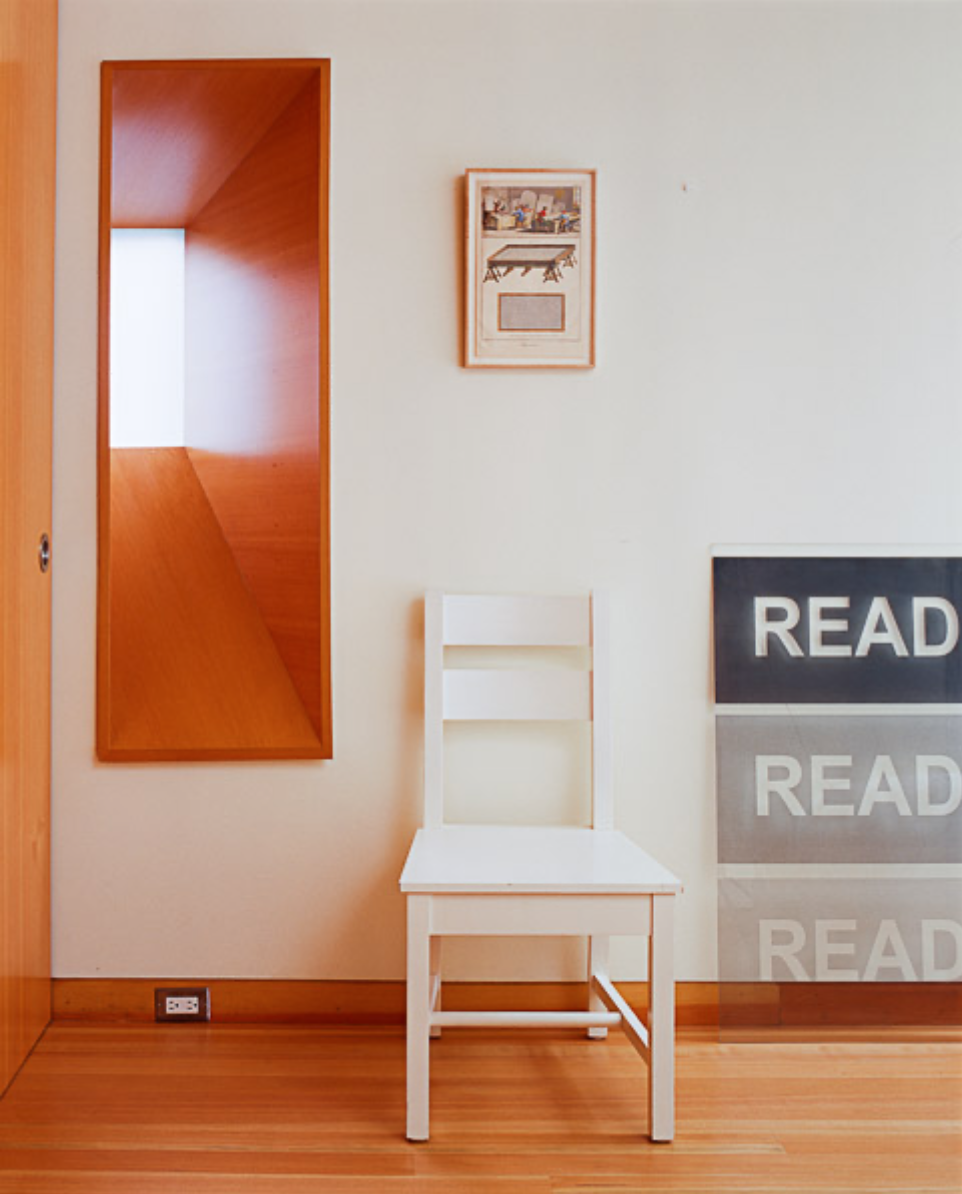 In a nod to James Turrell, the home is perforated with skylights and light windows.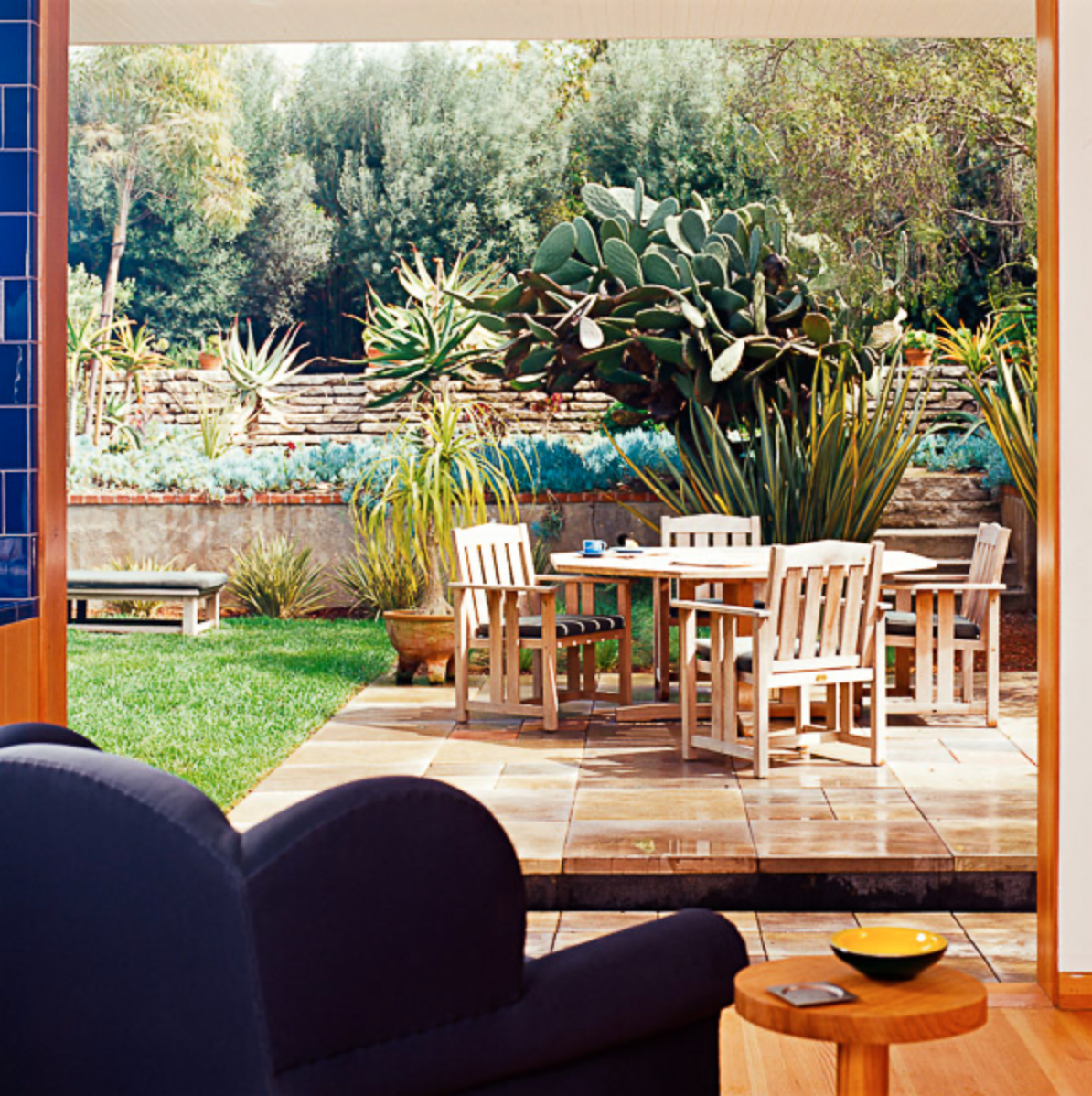 The living room opens up to a concrete slab patio immersed in garden views.