Nearly 200 miles from Santiago, Chile, in an area known as Huentelauquén, a family found peace of mind in a challenging landscape. Full of soft hills, cacti, and rocky ground leading to the ocean ground, a designer and journalist wanted to use this setting as a place where they could vacation with their four children.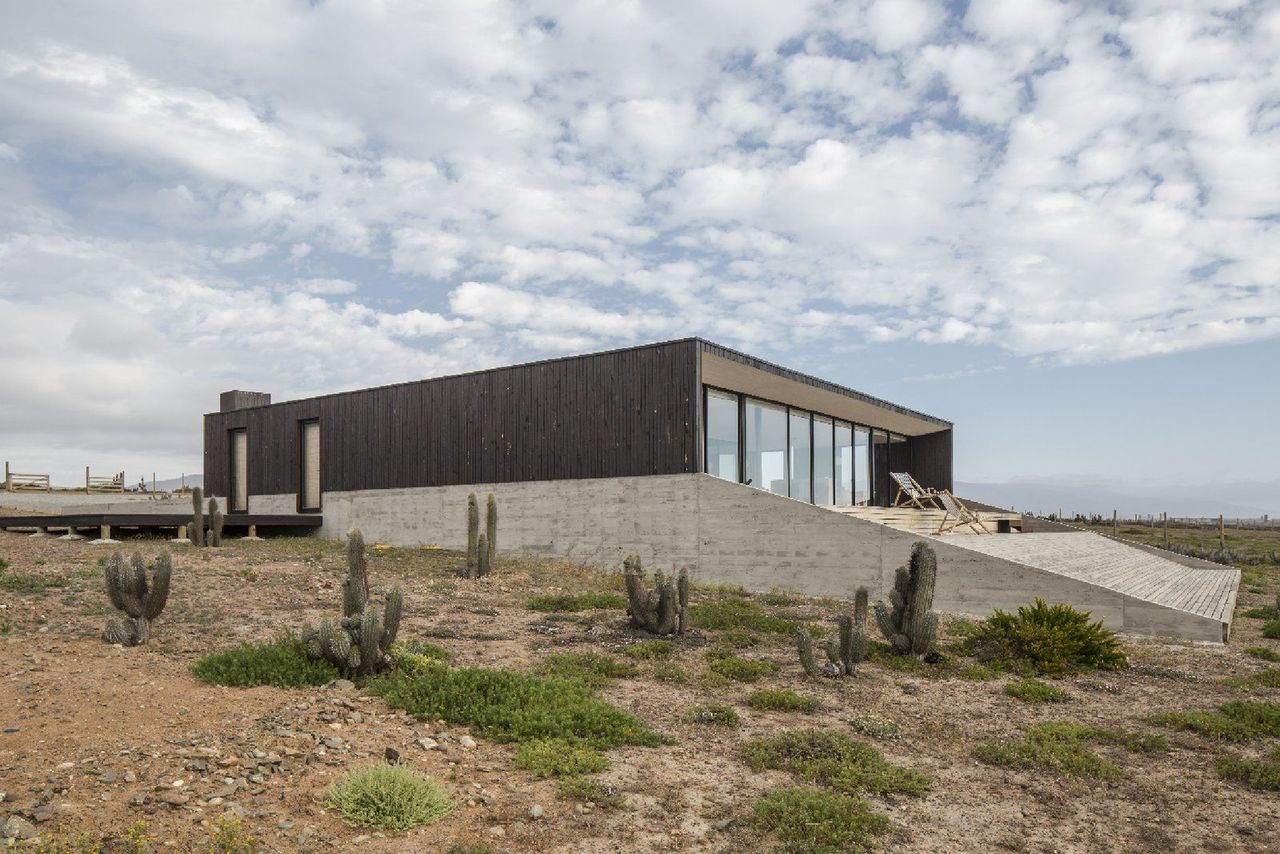 Pine was used for the exterior siding and the lower perimeter base is lined in reinforced concrete.

The owners asked architect Mauricio LLaumett of nüform studio to create a property that respected the site's natural surroundings as much as it provided a comfortable hideaway.

"The most important thing is that the house is totally 'unplugged,'" LLaumett says. "The electricity is provided by solar panels, and the water comes from a nearby river. It is stored in two elevated containers, delivering the flow to the services by gravity." The scenery may be a dominant force, but from the perspective of the residents, it's an enchanting backdrop.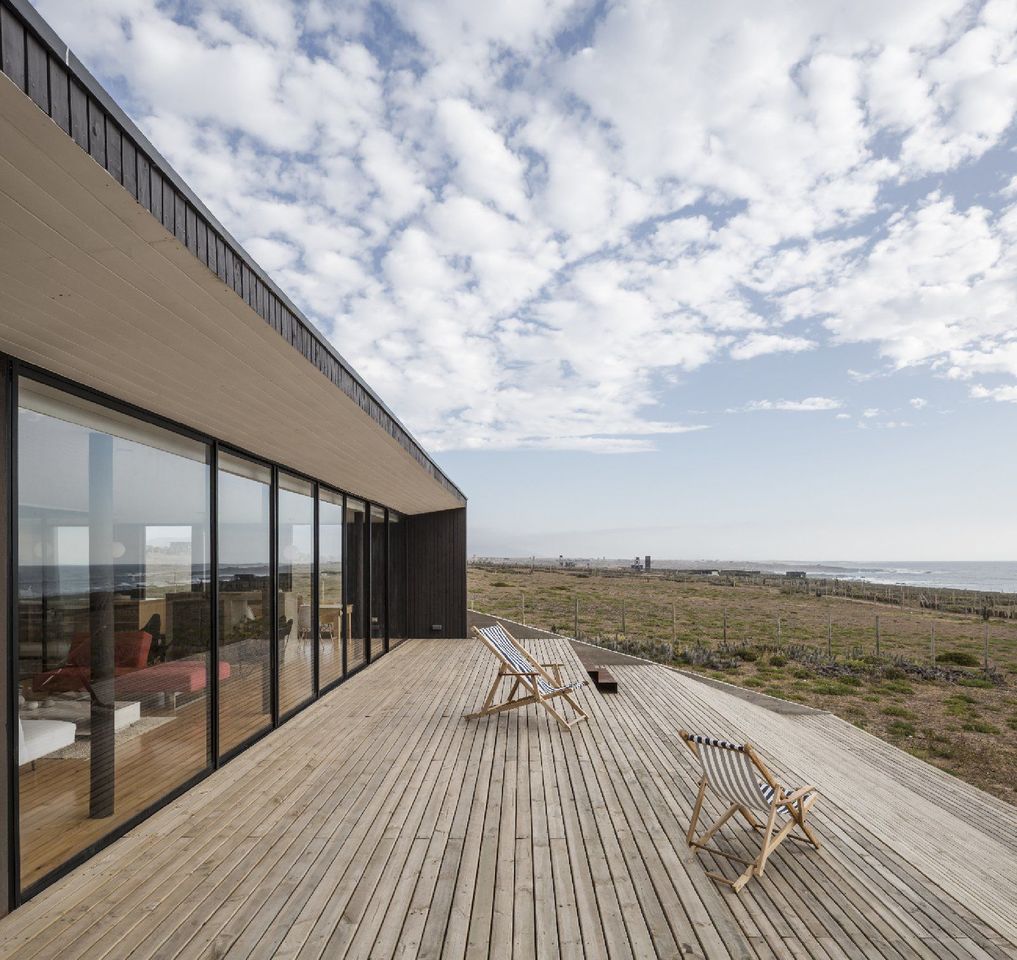 LLaumett refers to the extended patio as its own entity-a calm place to sunbathe or stare out to the ocean at any time of day. It is made of pine and covered in an opaque Osmo glaze. The chairs were constructed by the owners.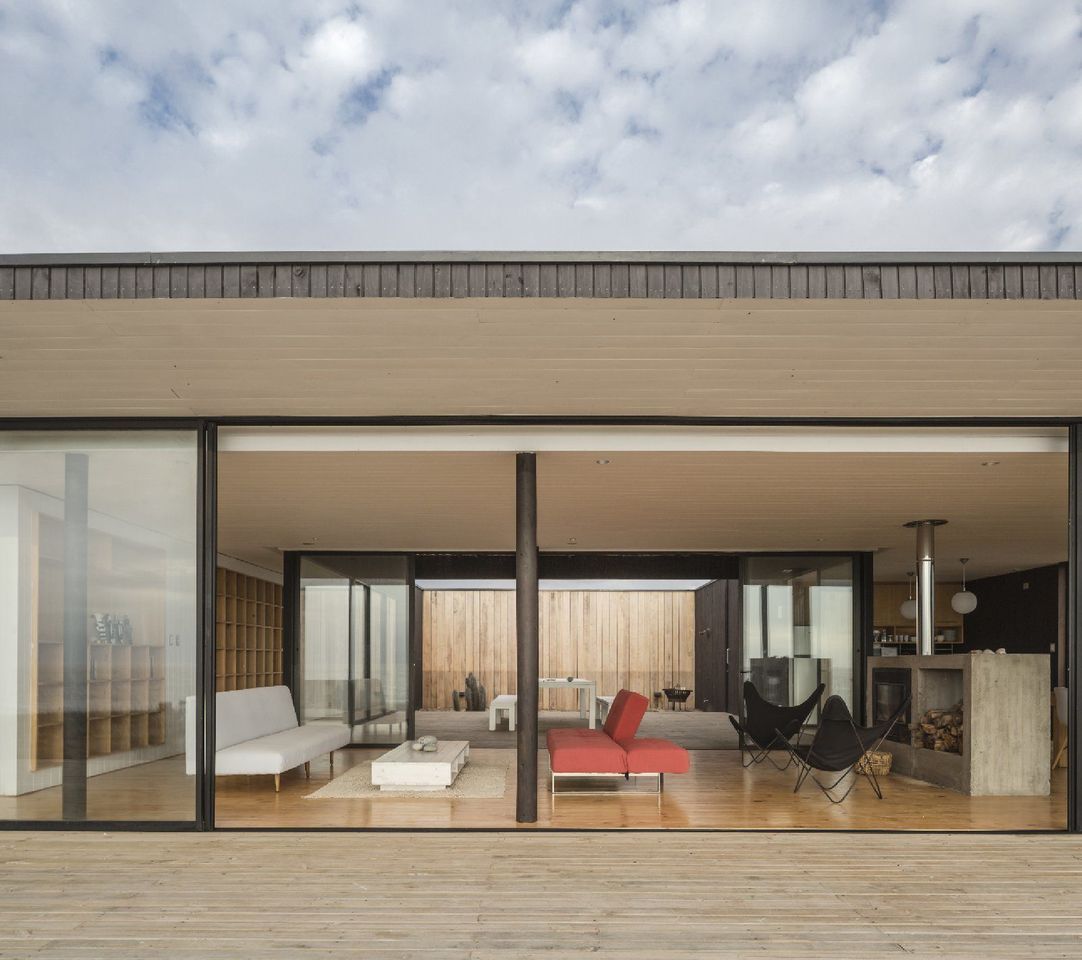 Aluminum lines the glass windows that divide the living spaces from the airy patio.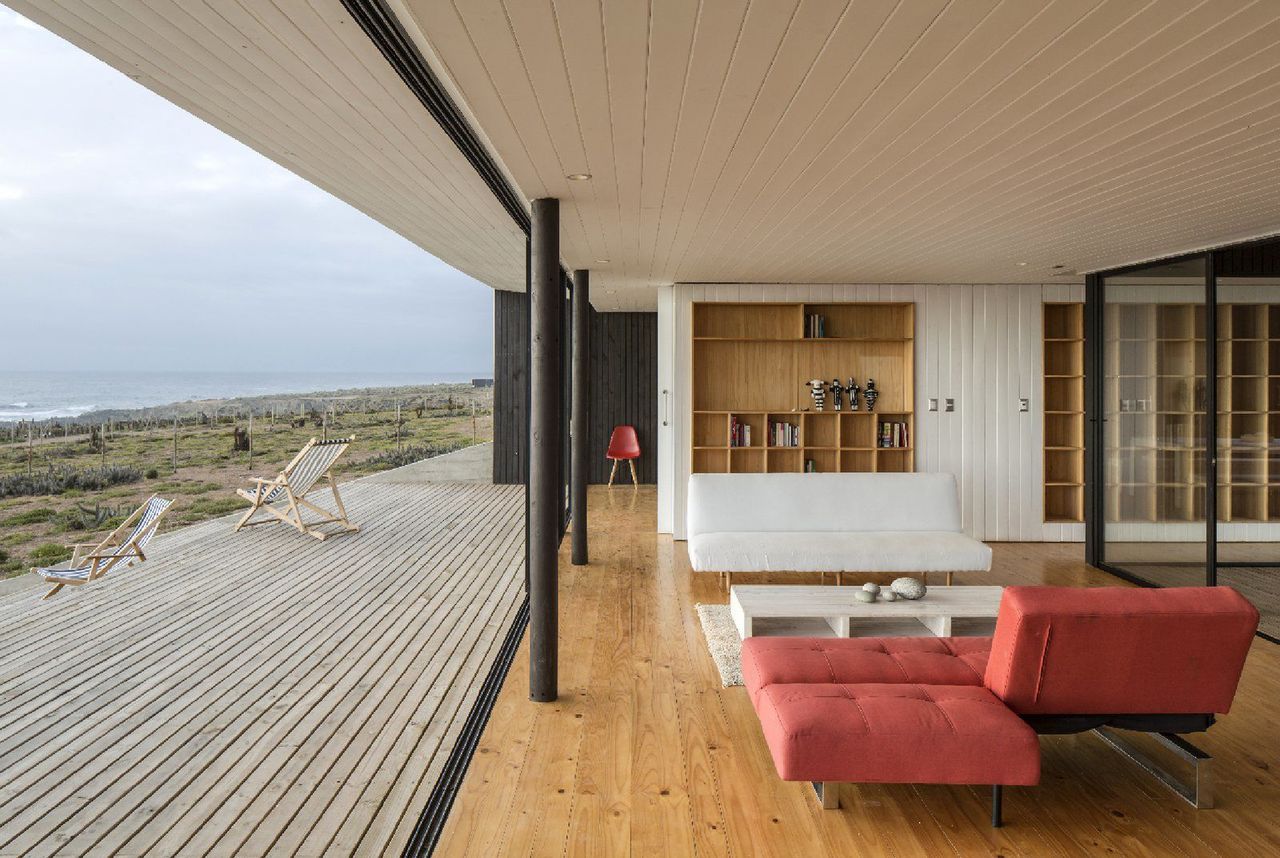 "The transparency and continuity of the spaces allows the landscape, the coast, and the sea to be present at all times," LLaumett says. While most of the home's furniture was constructed on site, a sofa by The Popular Design sits in the living room.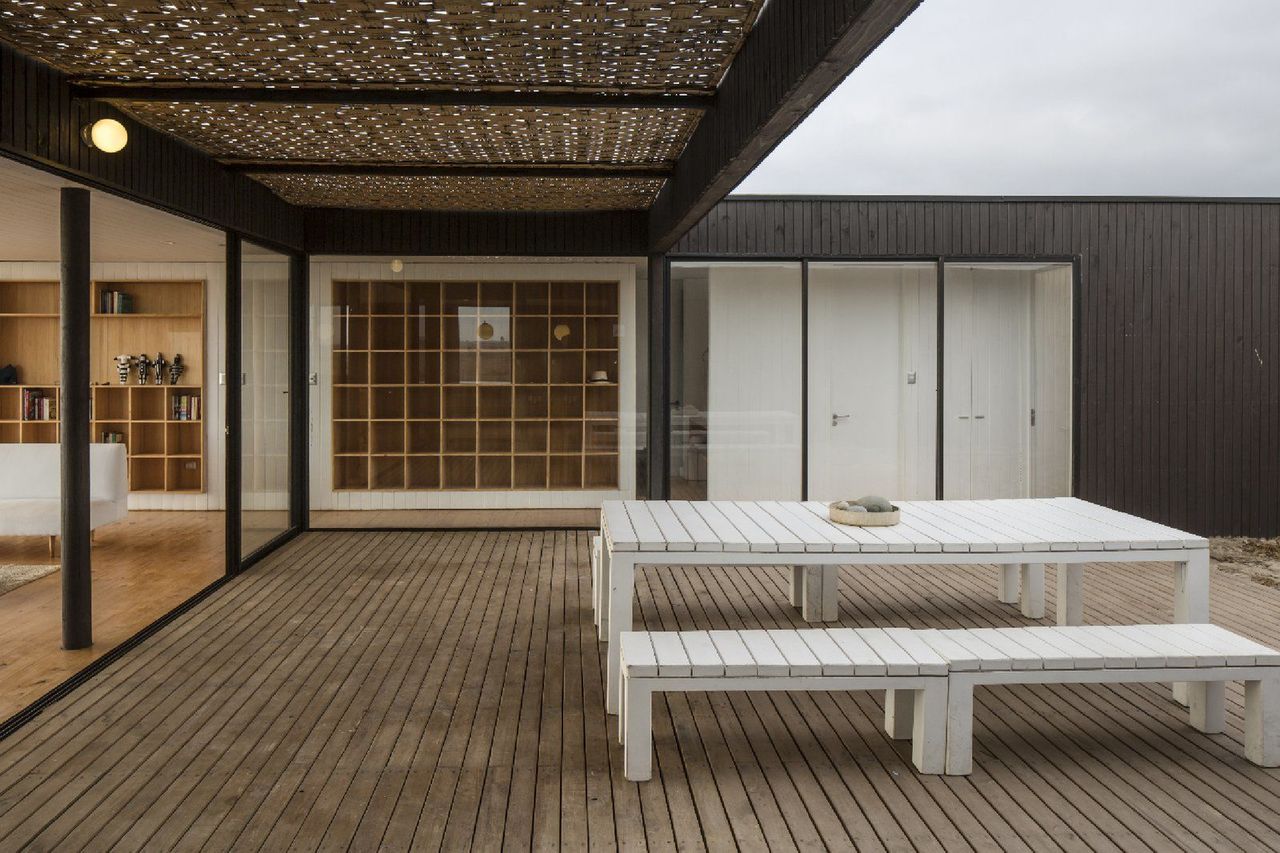 "The program of enclosures was developed around a courtyard that is protected from the constant wind. The transparency of the main facade brings the presence of the sea inside the house," LLaumett says.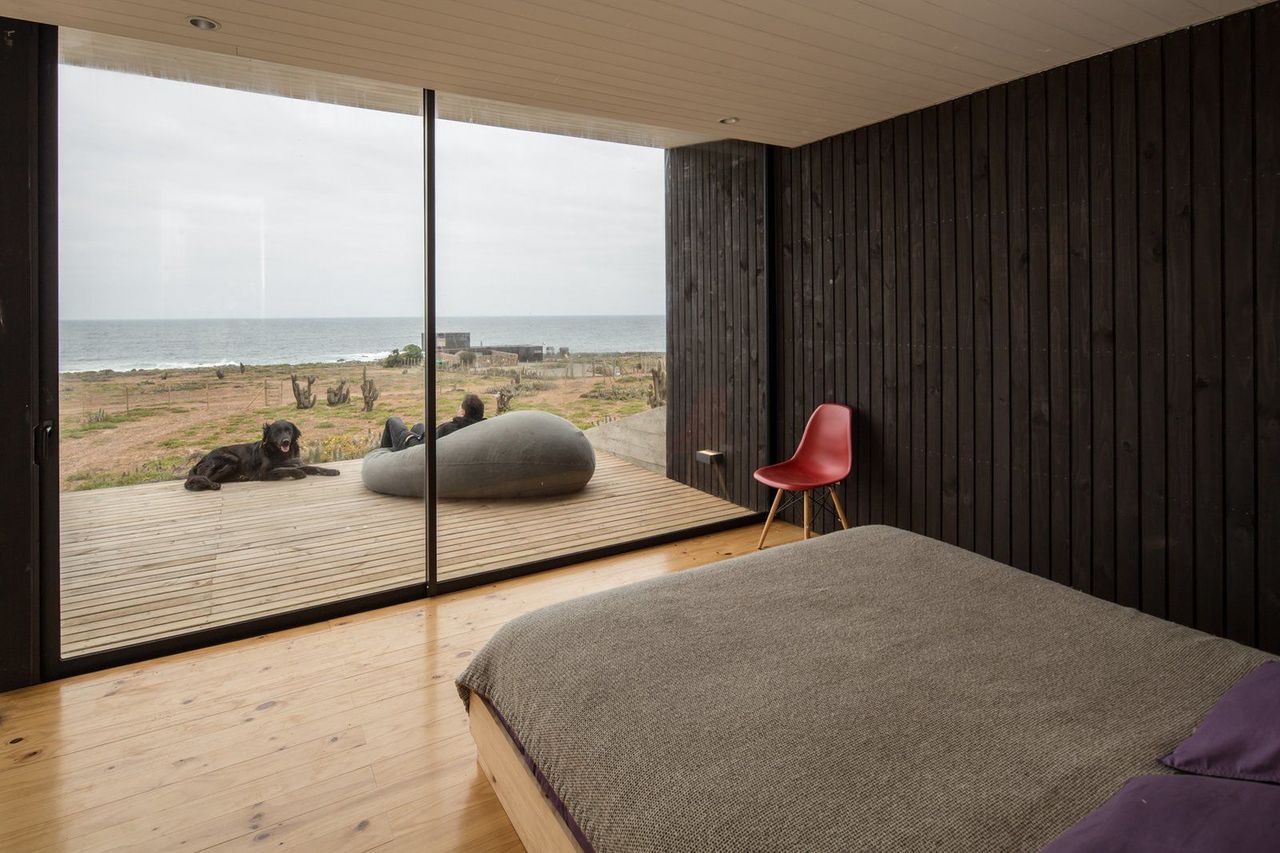 Two-by-four inch pine beams were used on the ceiling throughout the home. The bed was constructed by the owners.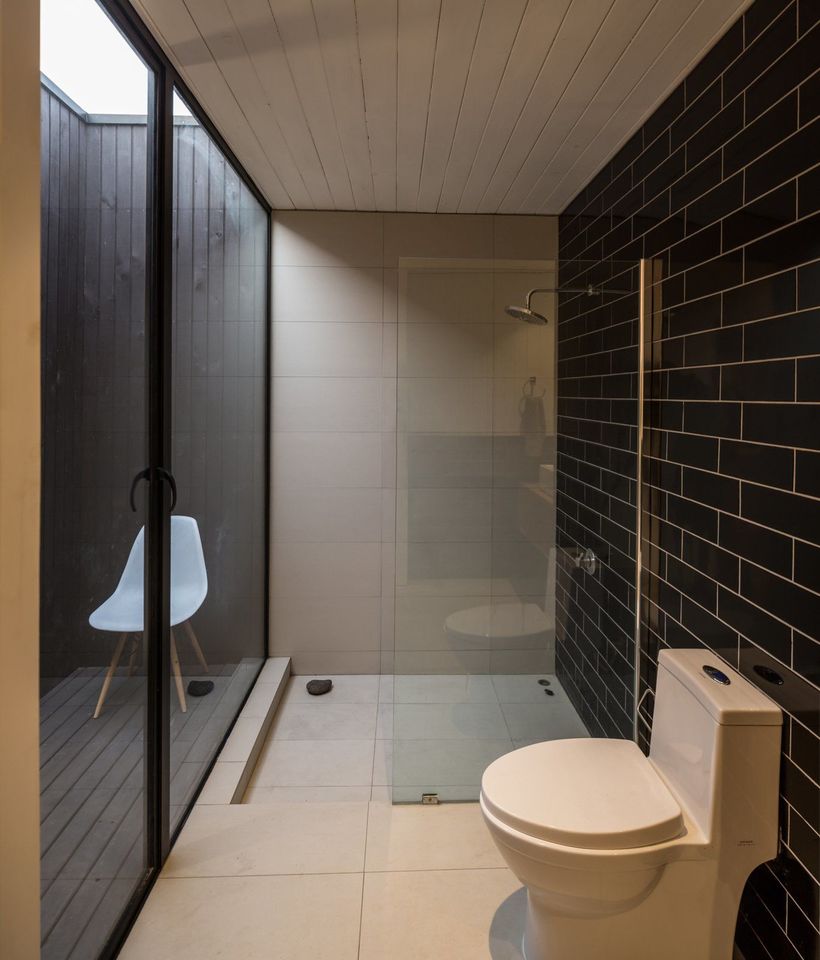 "The water waste from the shower and the kitchen irrigate the interior garden," LLaumett says. "The toilets have their own patio, which provides them with ventilation and natural light." Black Marazzi tiles cover the wall.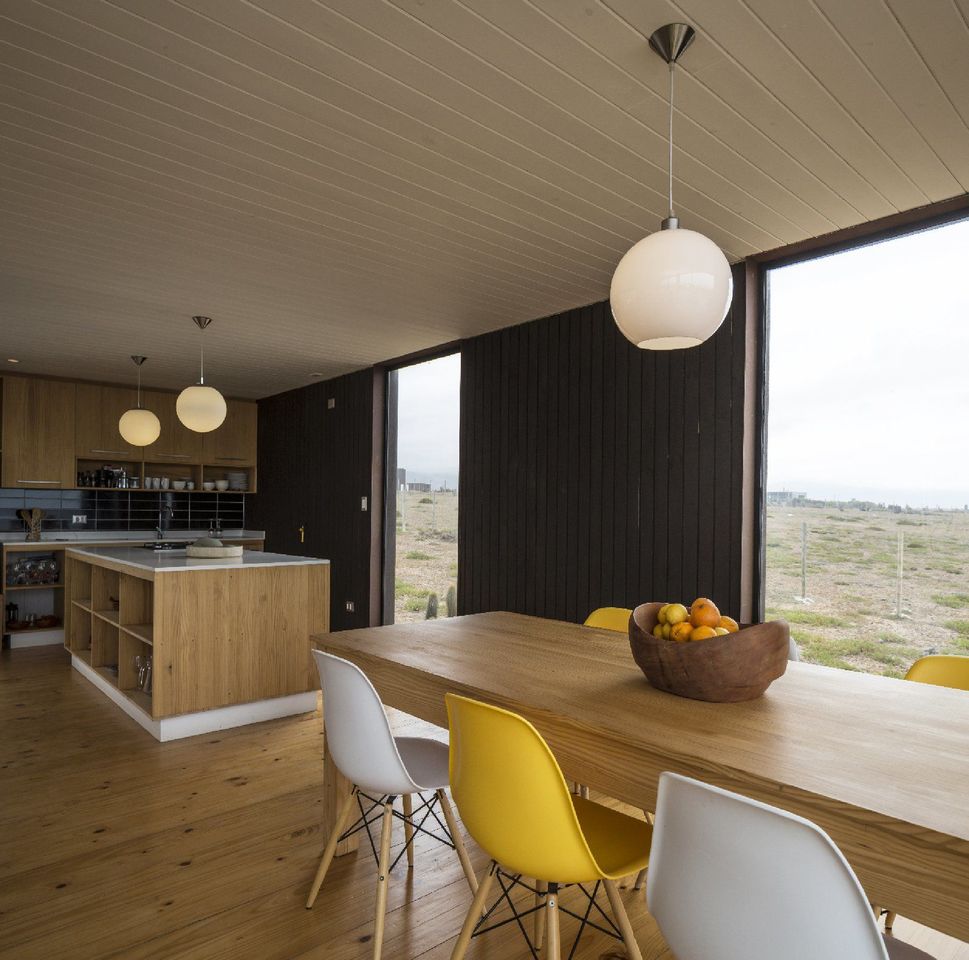 Eames DSW Molded Fiberglass chairs surround the dining table made of local wood and constructed by the owners.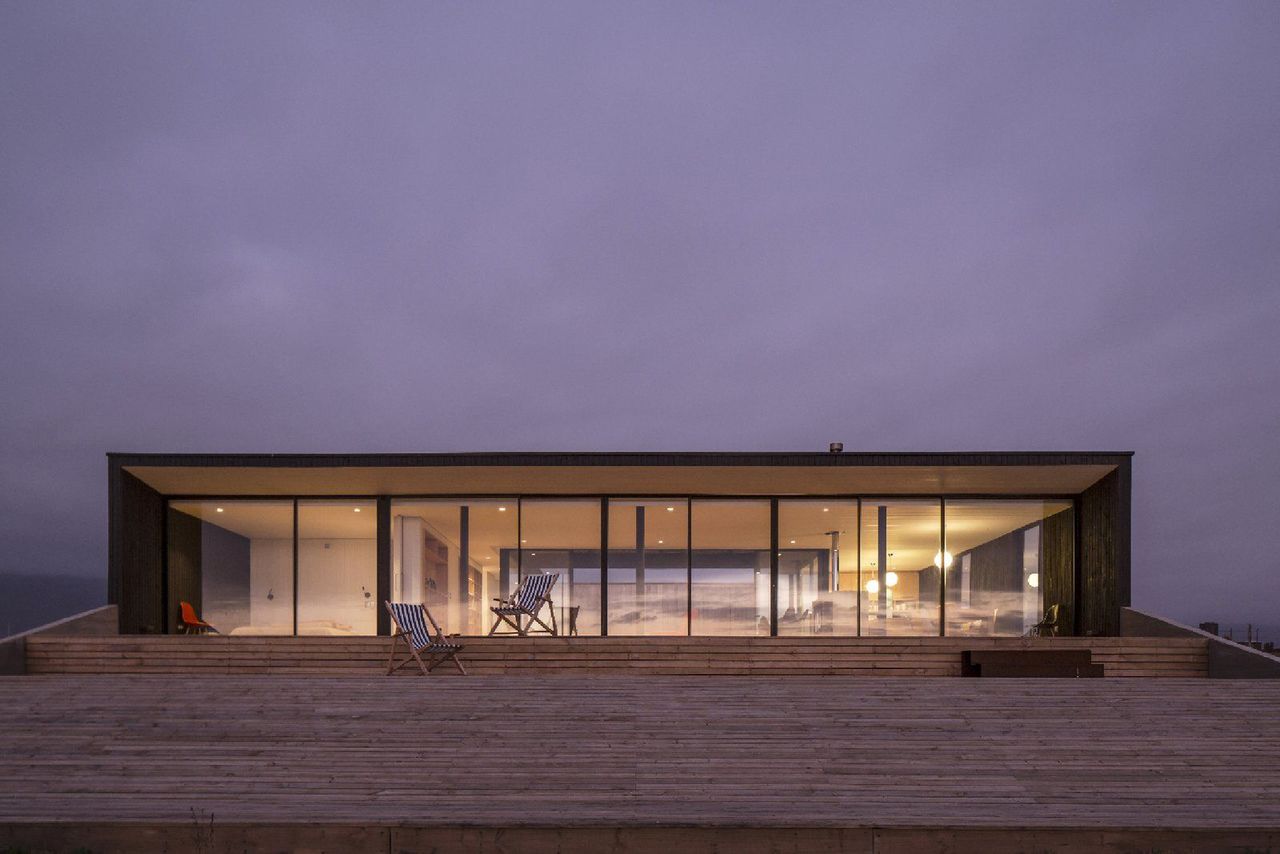 "The interest of this work lies in its simplicity," LLaumett says. "The intelligence of the house depends on its placement and the materials that maximize its efficiency."