When viewed from the street, with homes straddling either side of it, the Portsea House has an exterior that doesn't prepare you for what's inside. That's precisely how the owners wanted it, according to Melbourne-based Wood Marsh Architecture-they sought to surprise themselves and their visitors, too.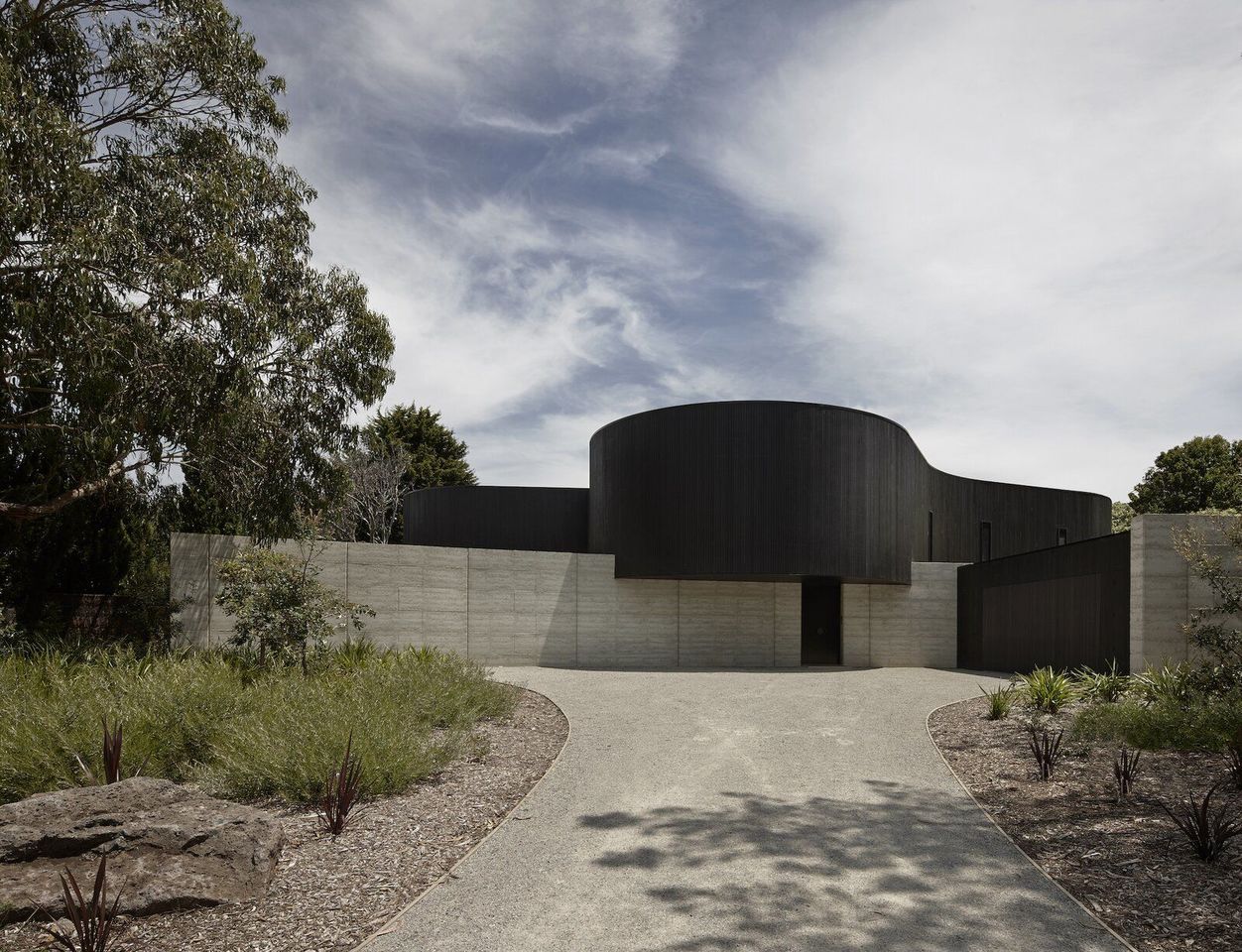 "Its a very unusual building in the sense that it gives nothing away from the street," says founding partner and architect, Randal Marsh. The elements of light and dark-and openness and containment-drive the home's design, anchored by a curving blade wall that unfurls like a scroll across the site, providing near-complete privacy from the street.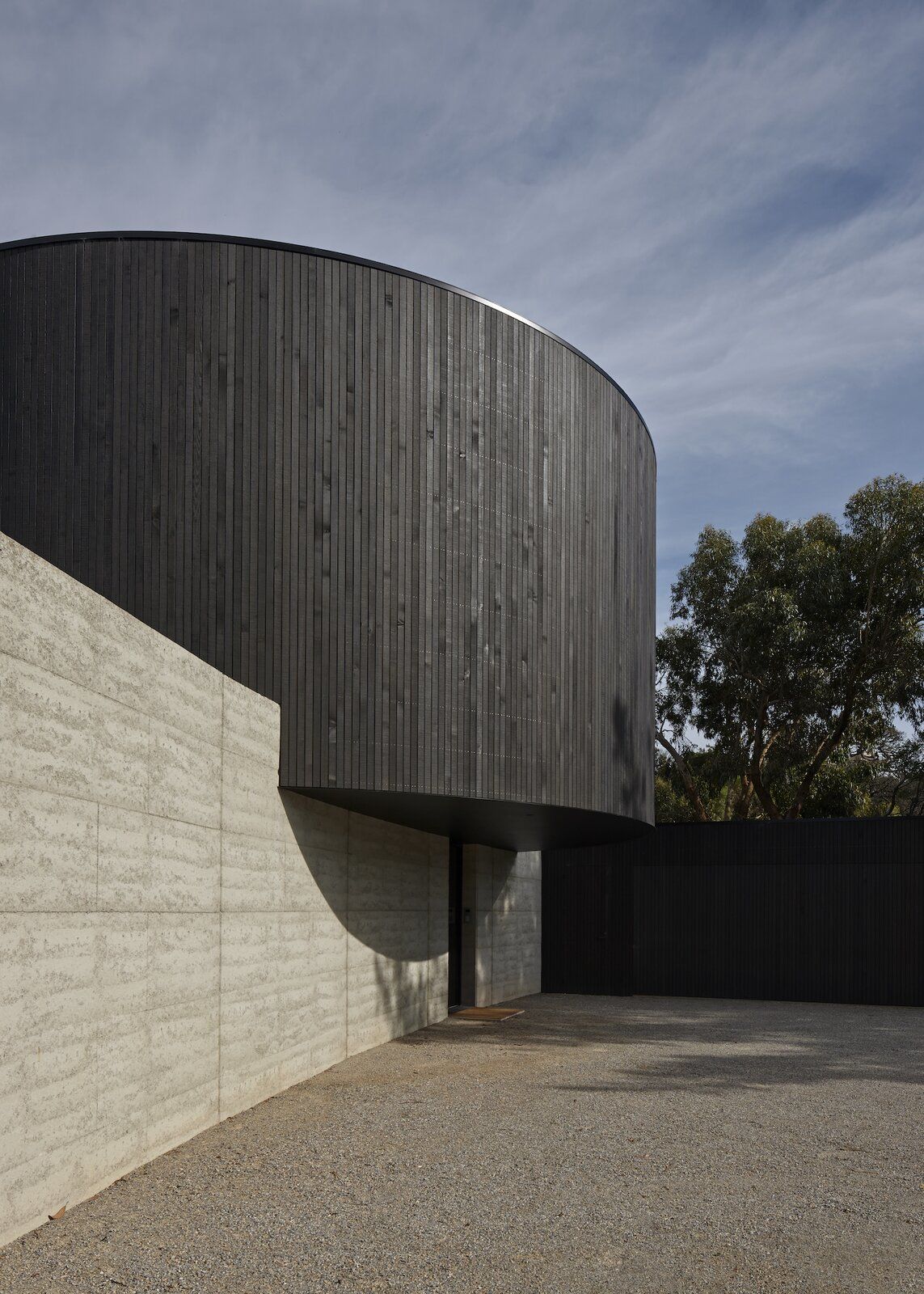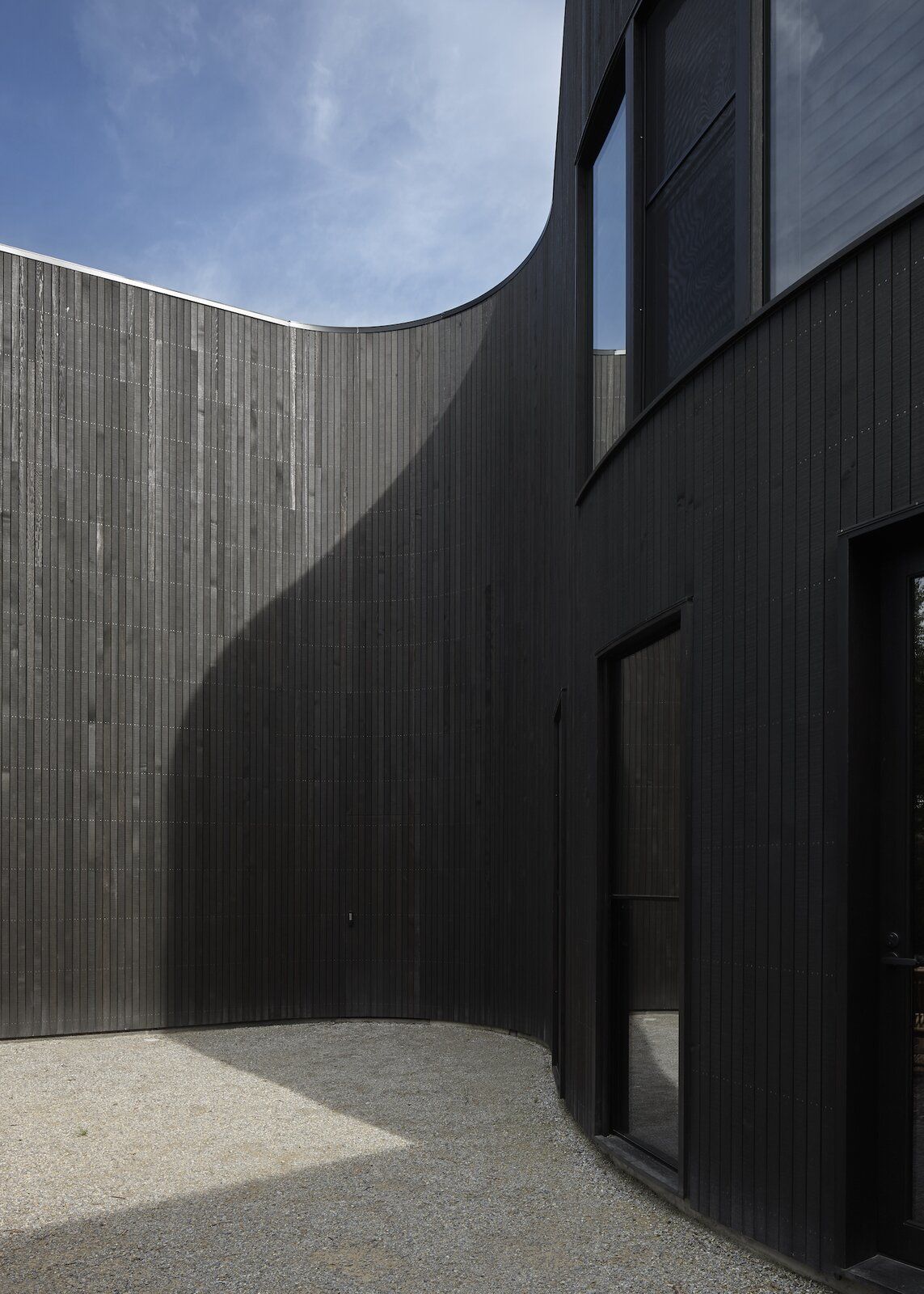 The home, says Marsh, is blank to the street-yet it opens up with an internal courtyard and orients to the rear, where an outdoor pool area overlooks the broader landscape. Dictated by the land's natural slope, the design addresses the owner's desire for "a sense of occasion and monumentality."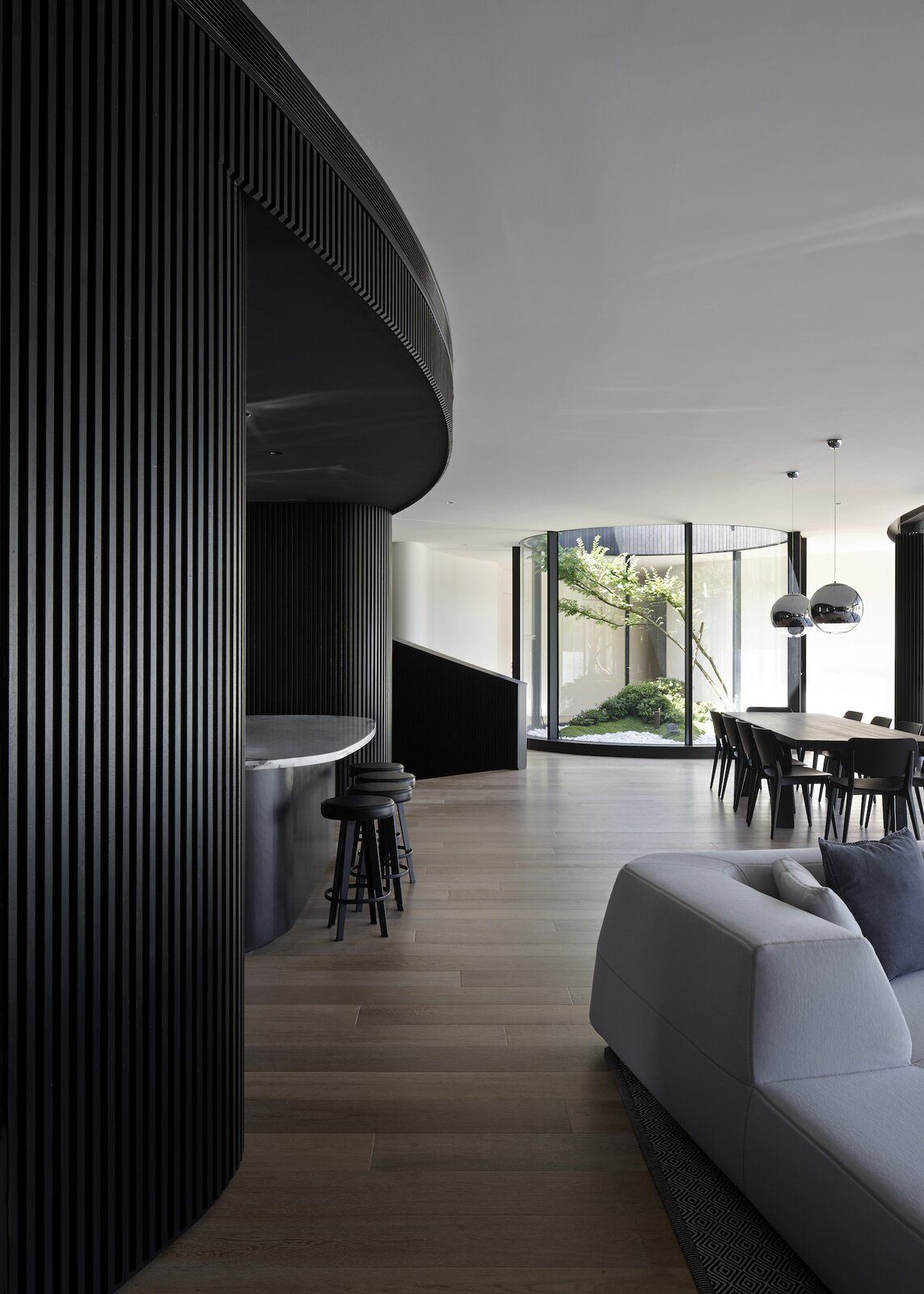 "They were very keen on achieving that in a very abstract, sculptural way-so that it doesn't necessarily look like a house, or anything else," says Marsh. "We've approached it with a minimal palette of materiality," he adds, pointing to the sand-colored earth wall holding the building to the ground, and the lightweight black-painted timber covering the walls.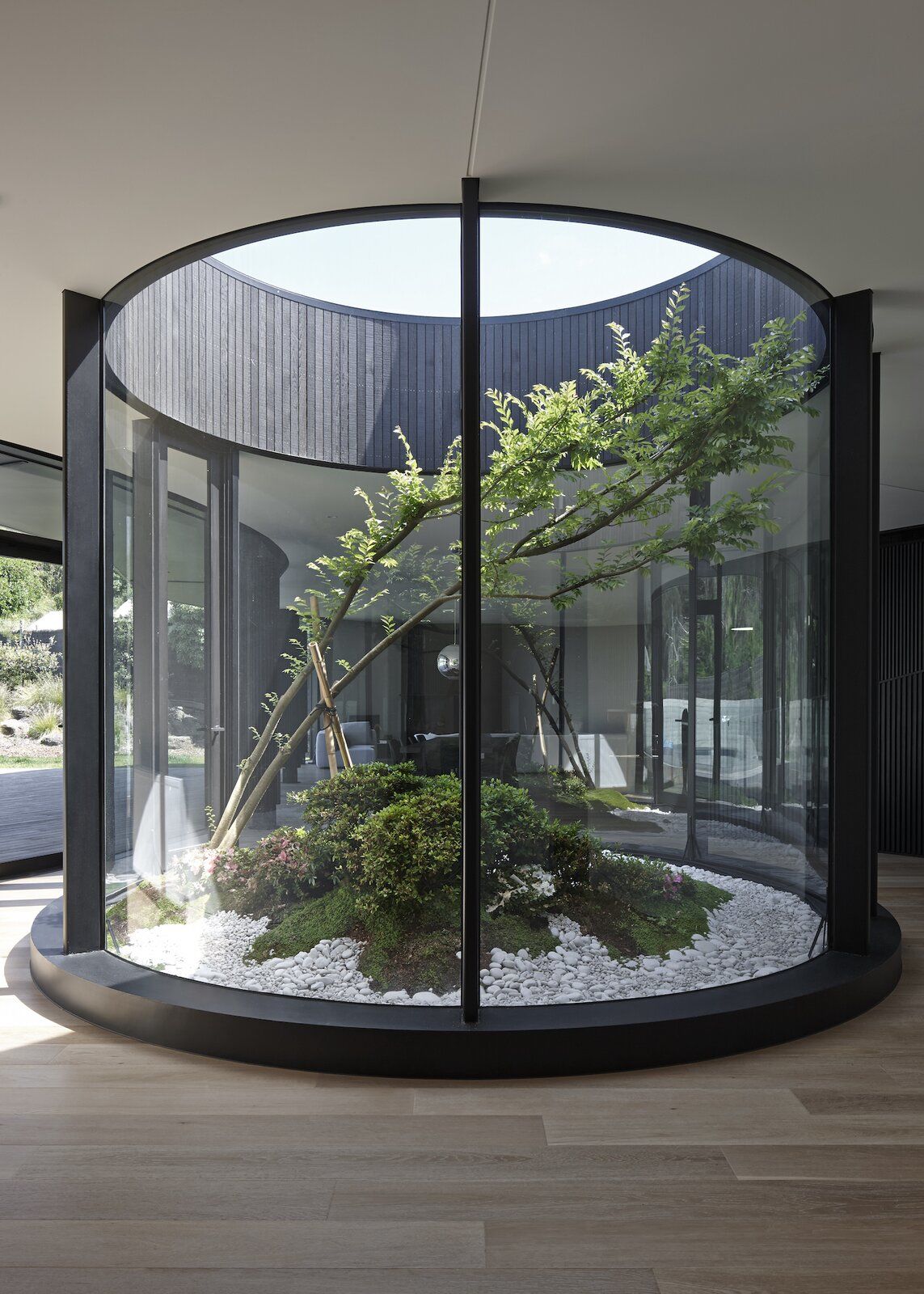 The home's three wings (the kitchen/living area, primary bedroom, and guest room) radiate outward from a terrarium that acts like a central pivot or anchor point. The overall effect is sculptural to its core-and entirely in line with Wood Marsh's prevailing architectural aesthetic of rendering flowing designs by playing with solidity and transparency, with a deference to limited palettes.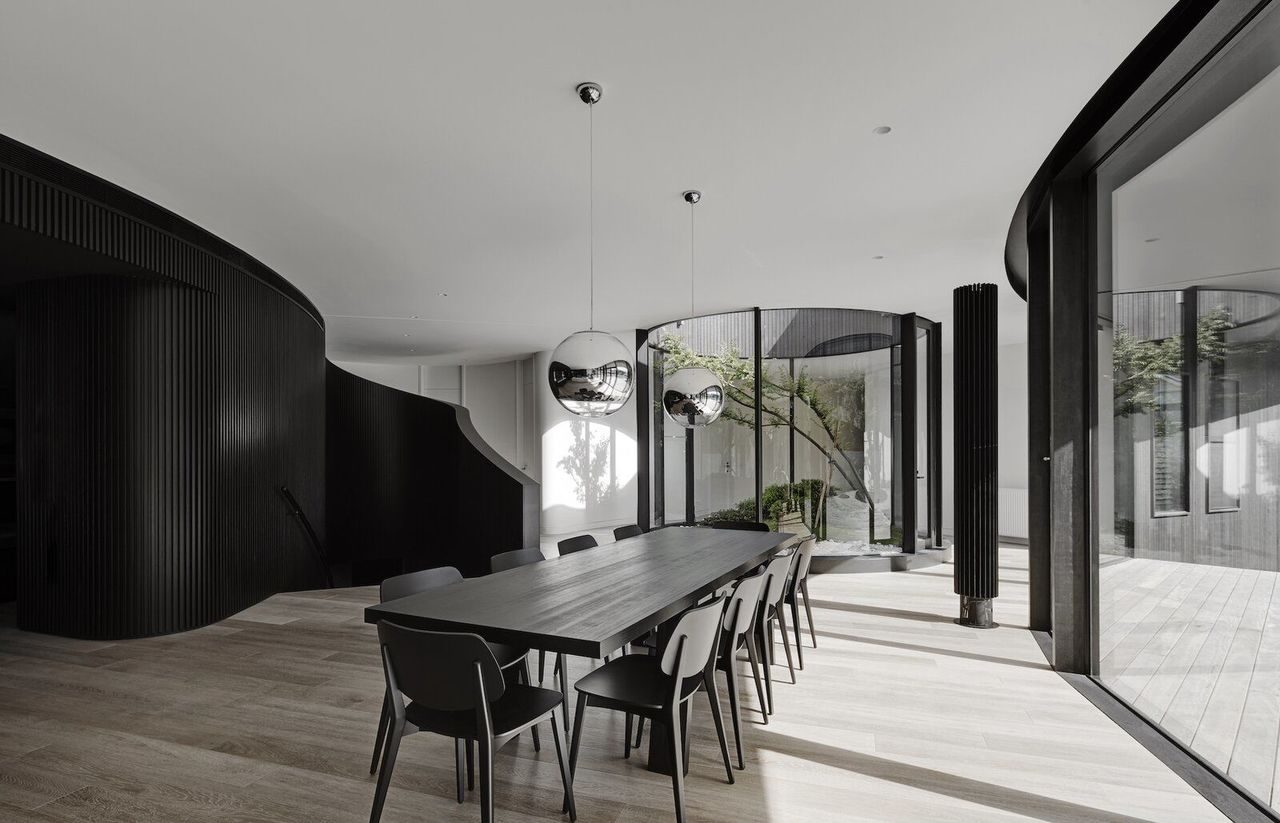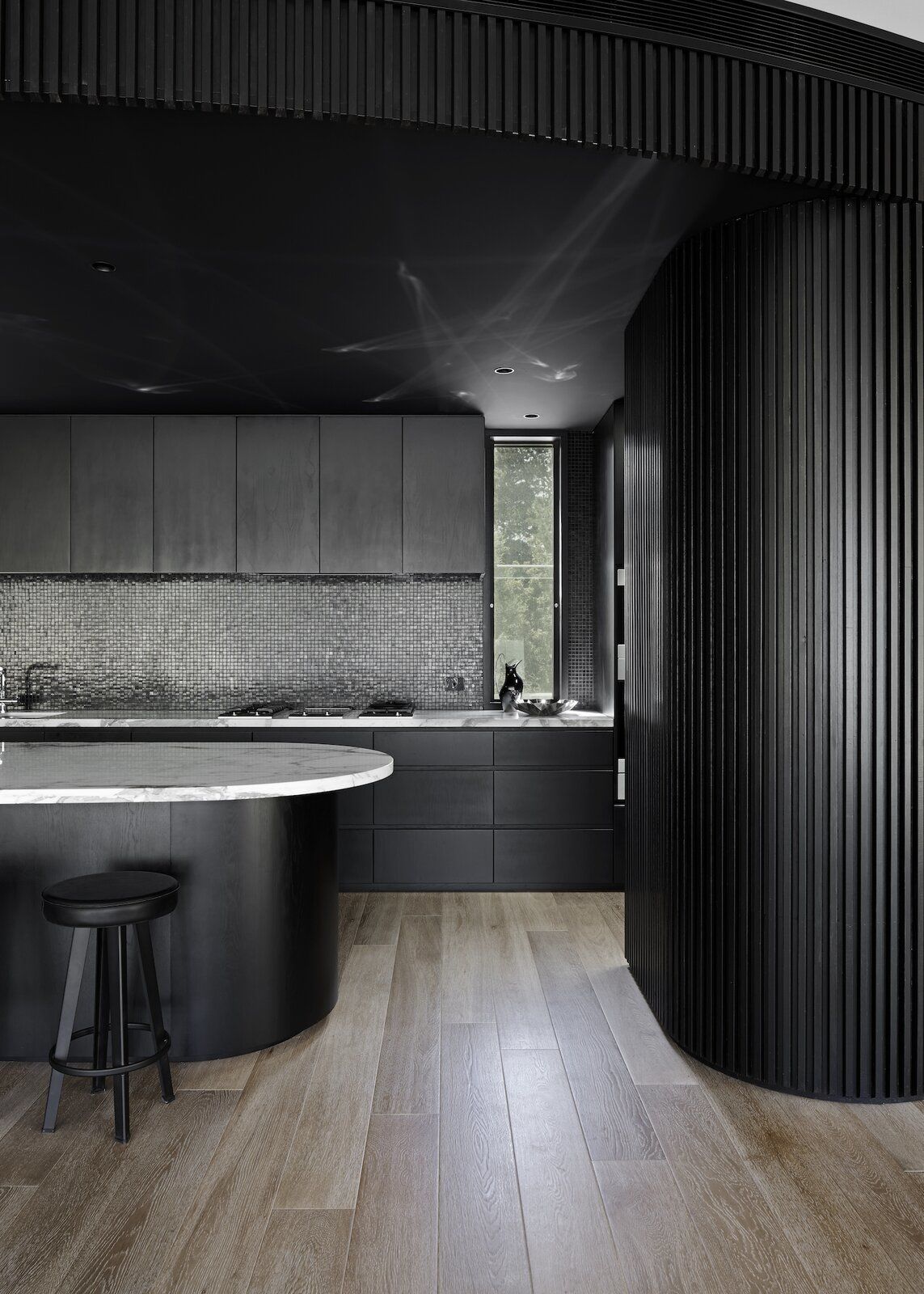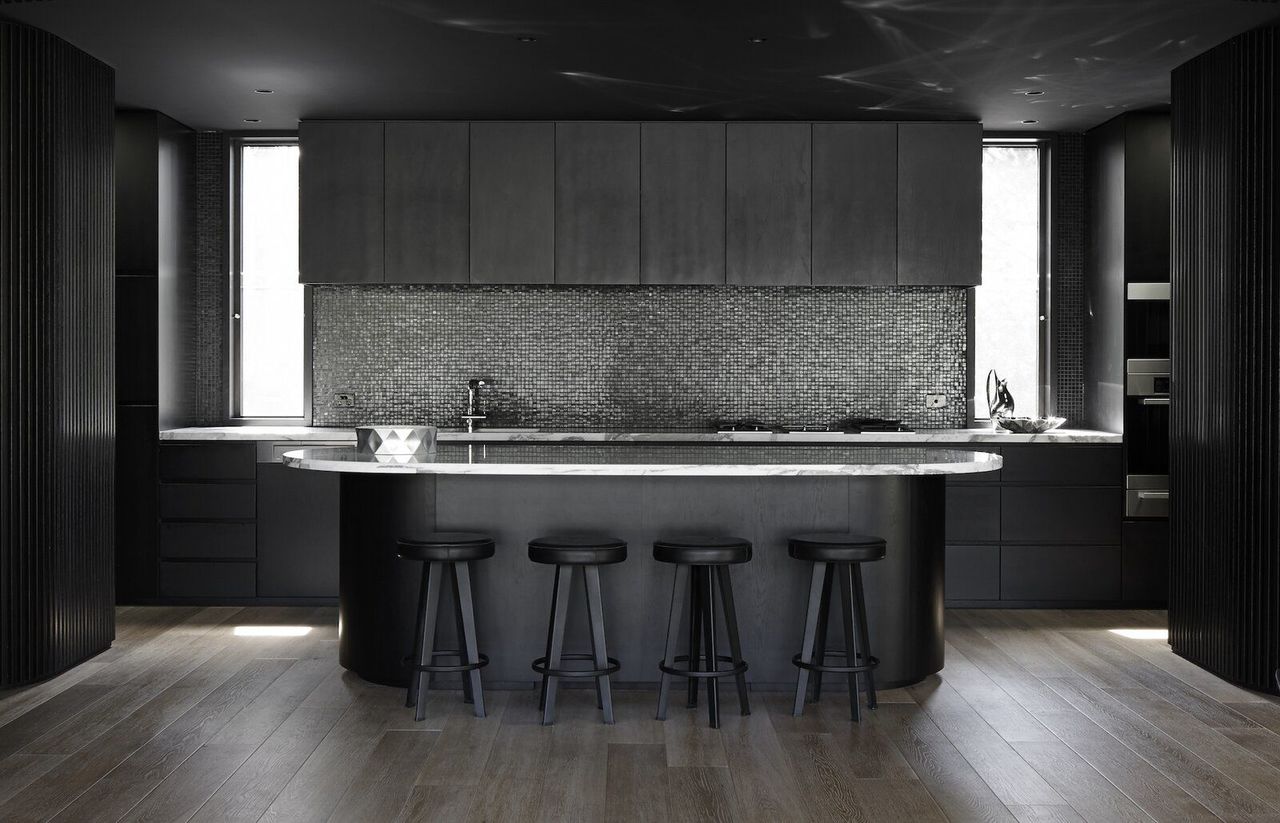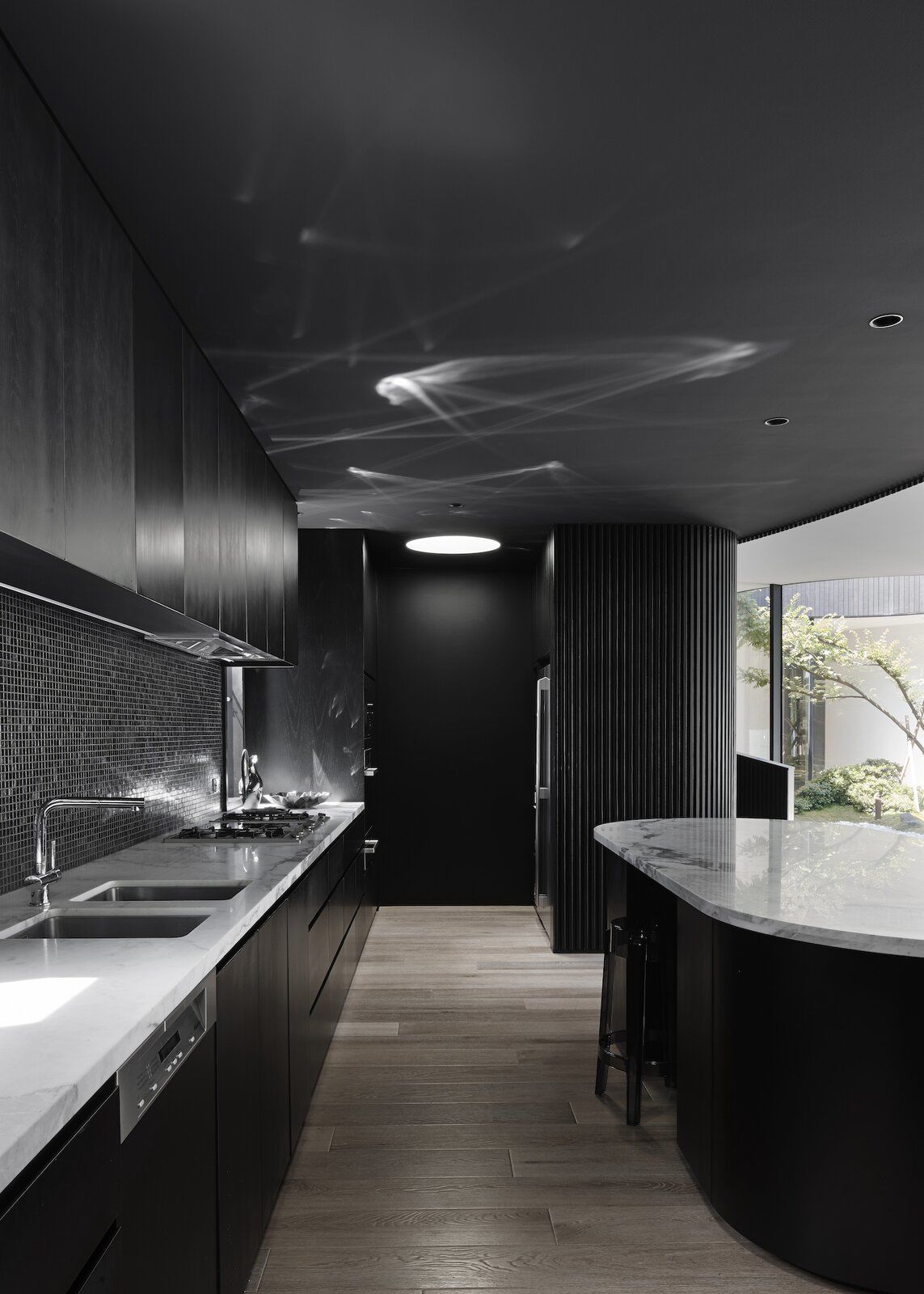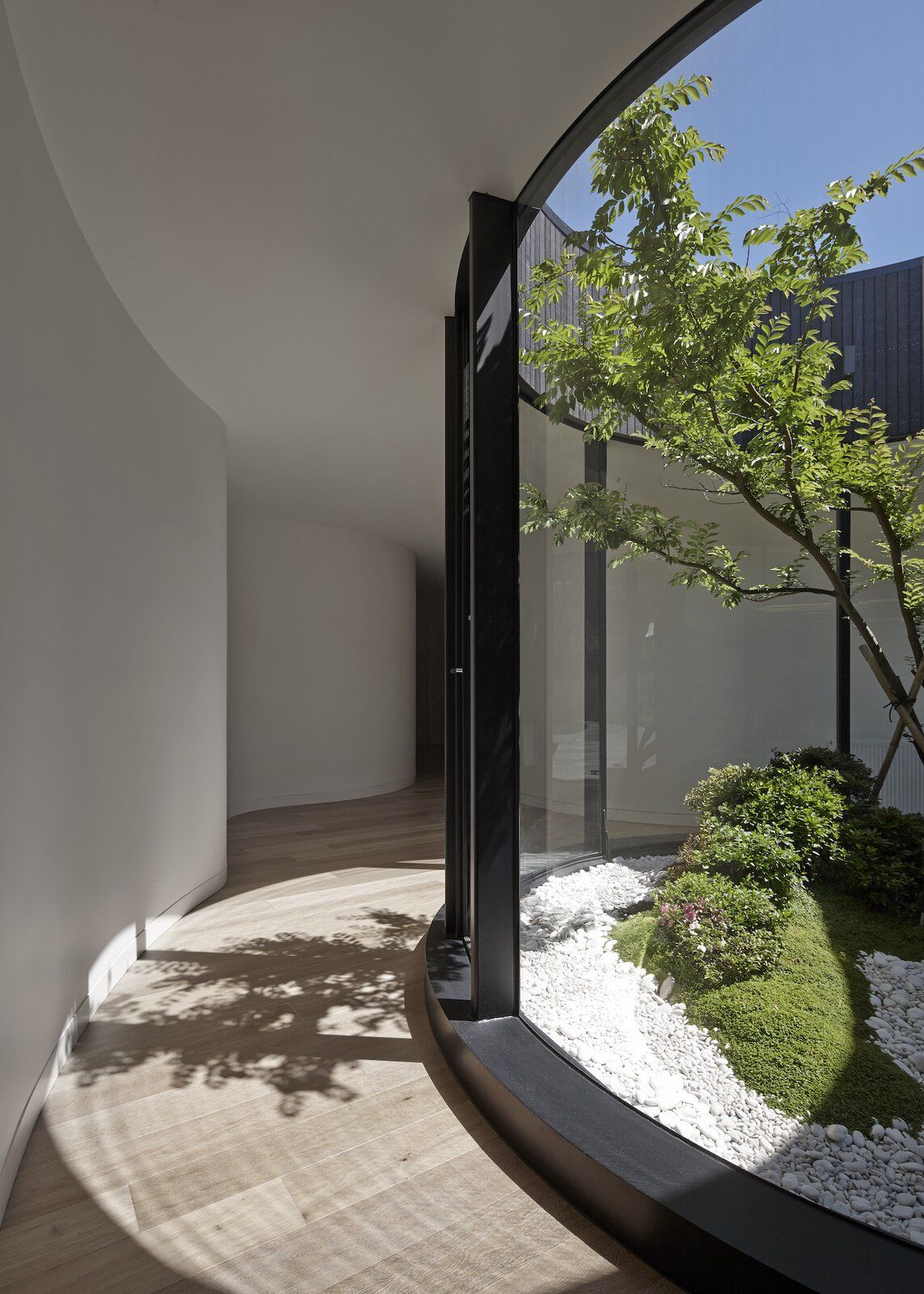 Indigenous exterior plantings work to frame and filter views, giving the home a close connection to nature. Landscaping also doubles as internal wallpaper in the home's living area, which is lined with full-height glazed walls. The space is accessed via a grand staircase that leads up from the entryway in the monolithic blade wall.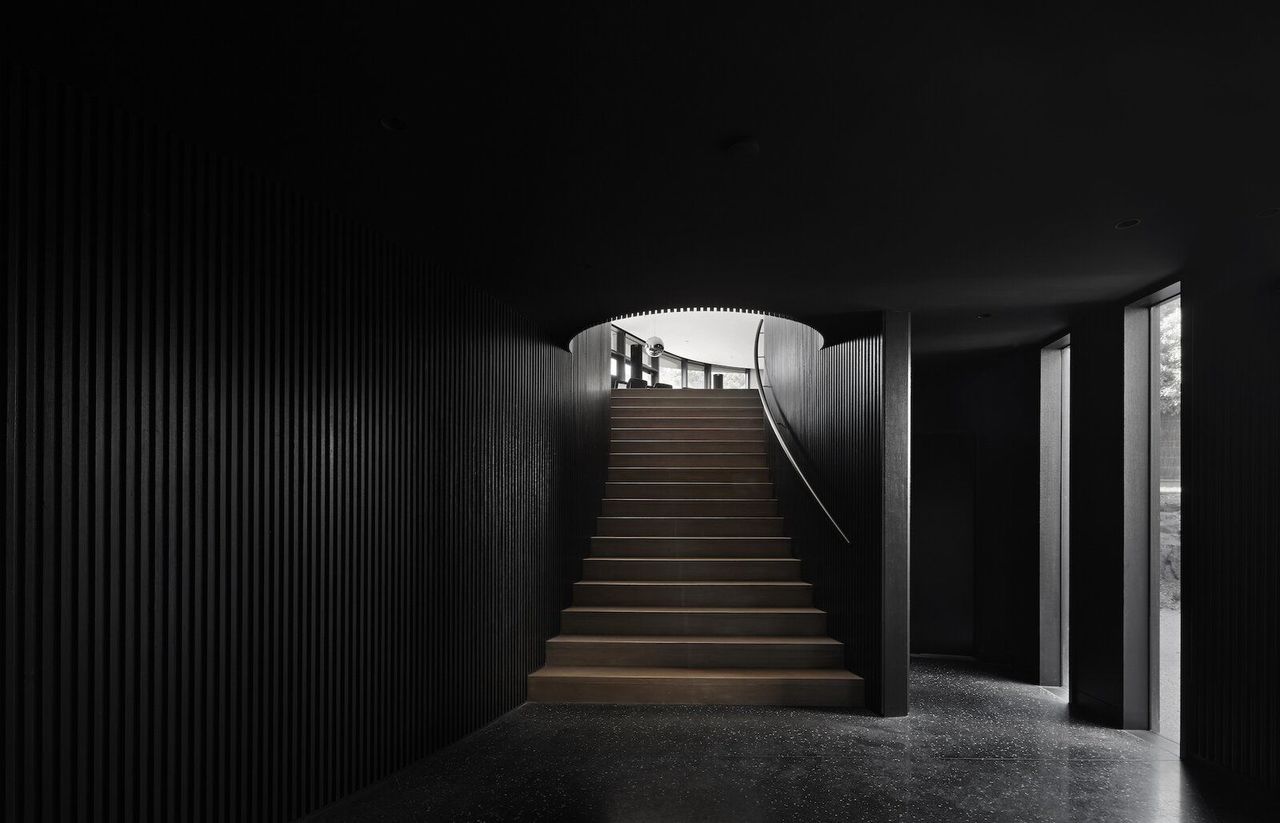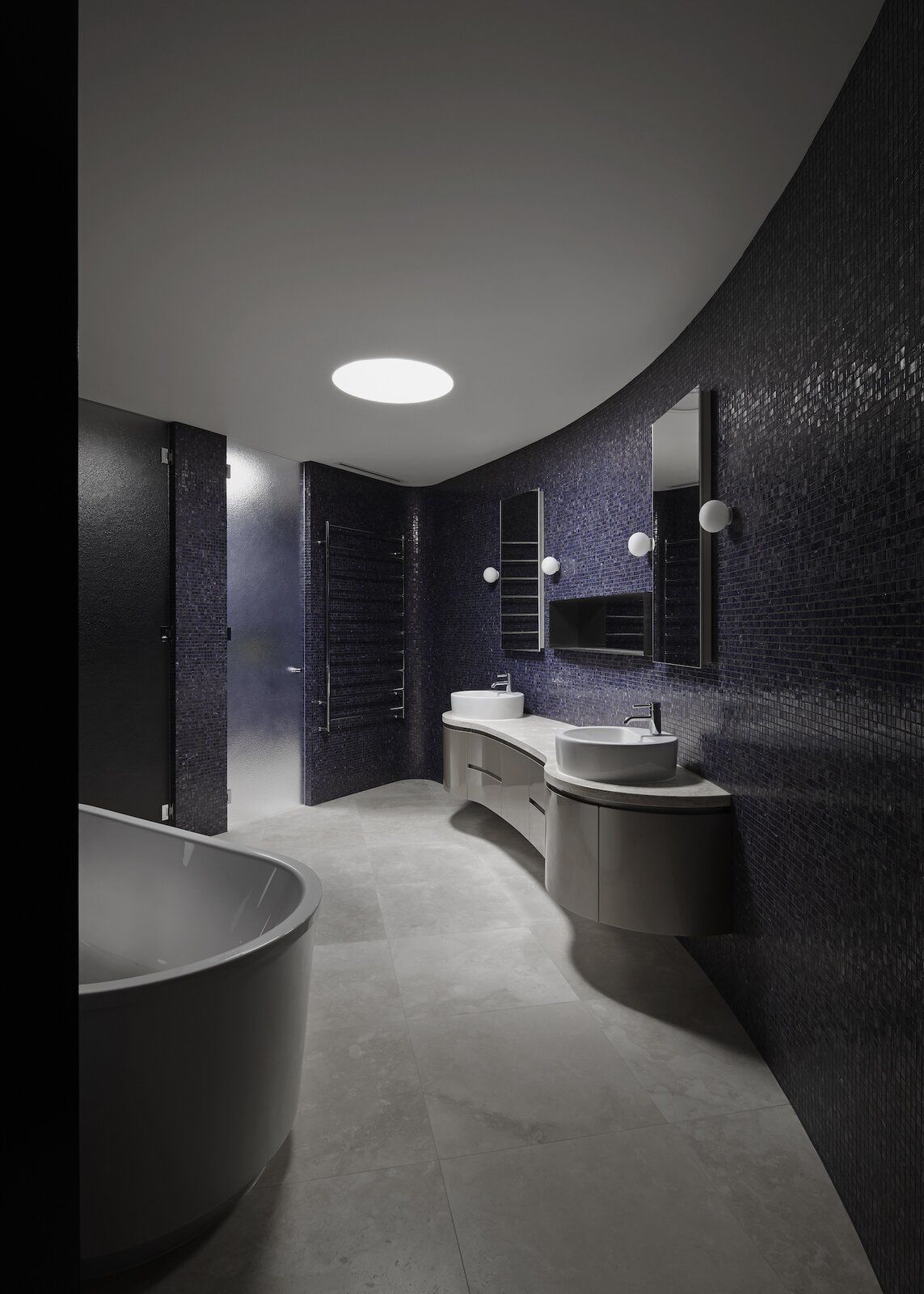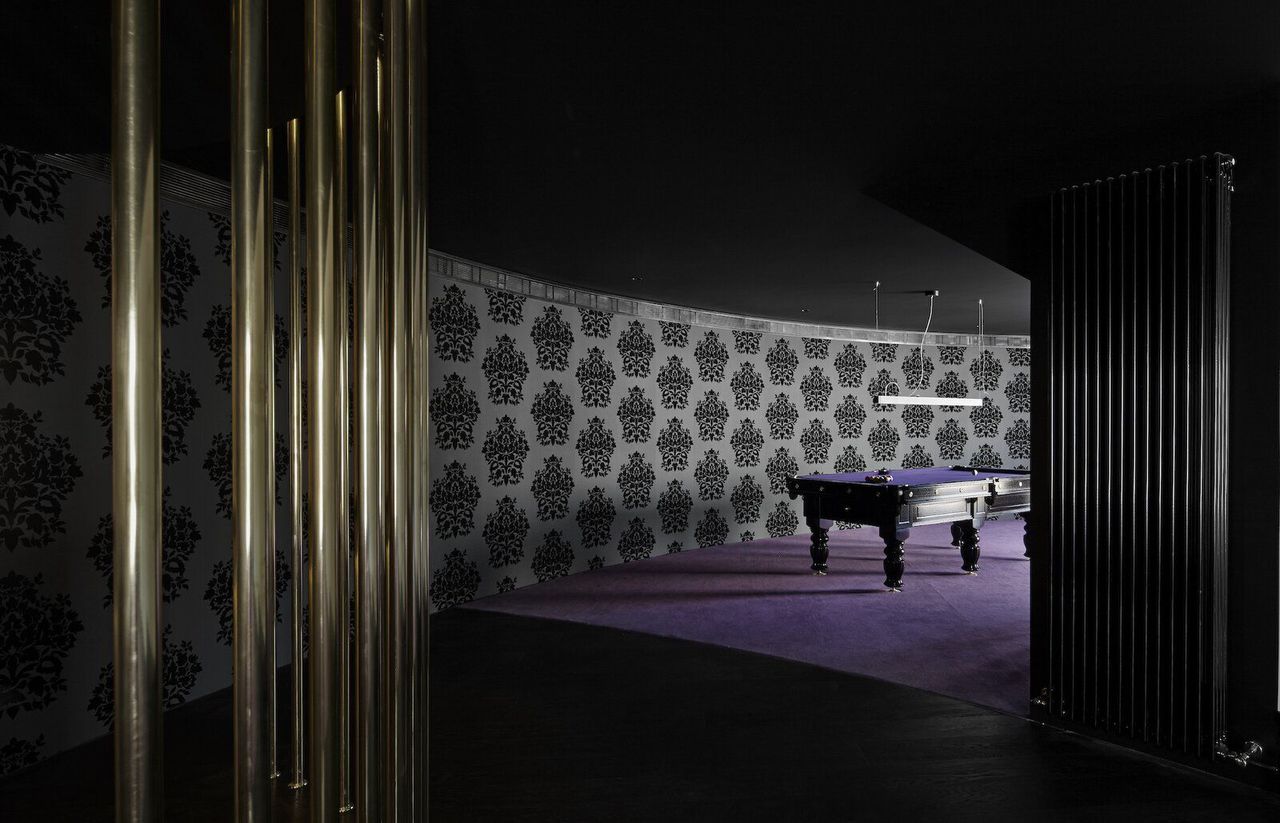 Outside, a sweeping deck follows the site's natural slope to a pool area screened by a curved low masonry wall that nods to the building's prevailing form while offering privacy-an important consideration for both the homeowners and architects. "Right from the beginning, 40 years ago, it's been a feature of our architecture not to give anything away from the street," says Marsh.