Madrid-based Gon Architects took some chances with the cheeky BYG House. In essence, the rentable flat is a modern portrayal of a Paleolithic dwelling. "Each room is a historical and symbolic representation of the cave," say the architects.

The apartment juxtaposes machine-smooth texture with painted stonework, and it's divided into three distinct spaces by the colors teal, yellow, and off-white. A shaded, portal-like entry doubles as a closet, fiery yellow warms the kitchen, and a wall of stone and wood beams defines the living area.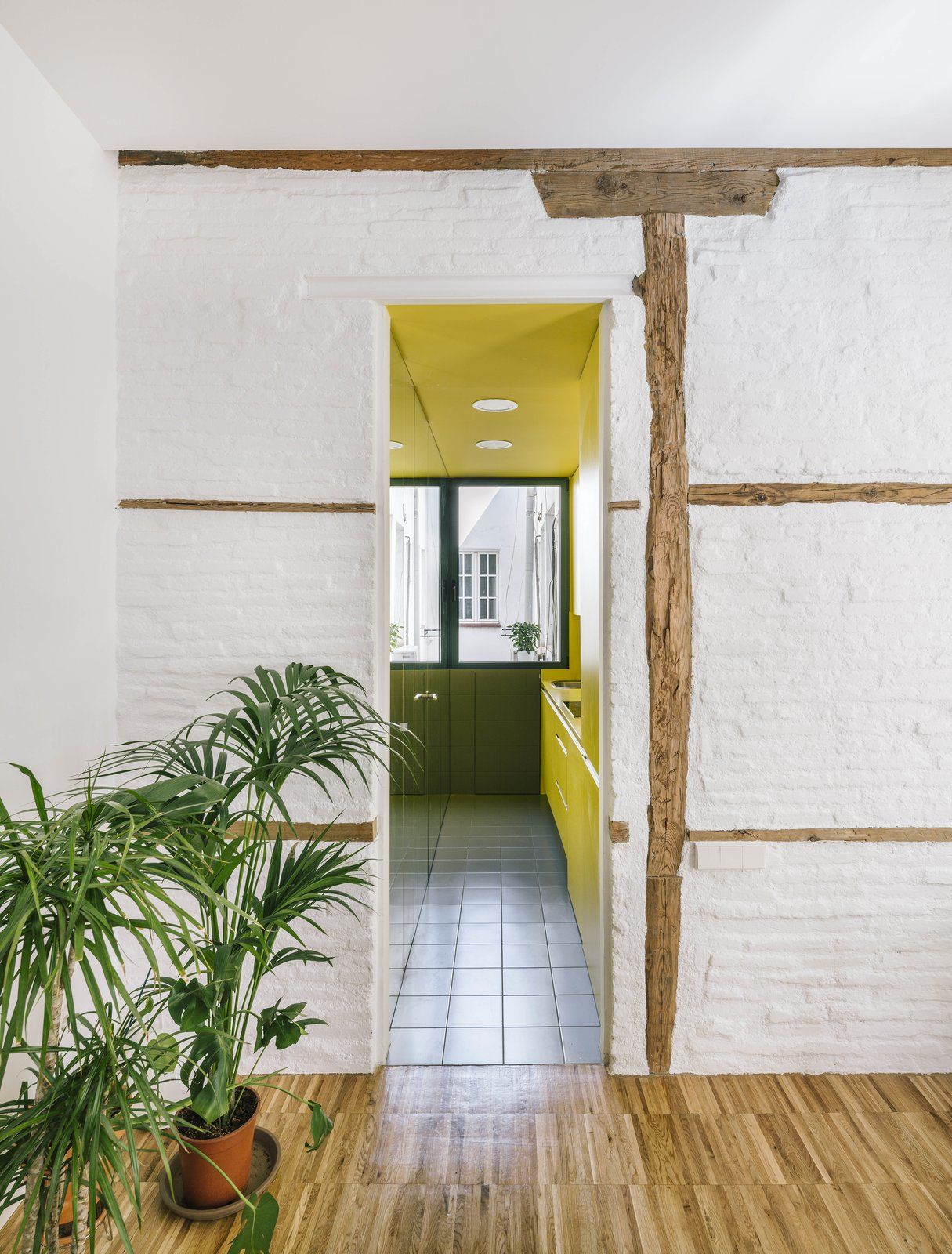 A Murphy bed drops to convert this space into a bedroom, while revealing a hidden bookshelf. It's a space for work, sleep, entertaining, and relaxing. The cooking area, though narrow, is opened up by floor-to-ceiling mirrors, which conceal a bathroom clad in white tile. "The spaces reflect on classic dualities like public and private, inside and outside, and interior and exterior," say Gon Architects.