In a former industrial canal in northern Amsterdam, Dutch design firm i29 architects built an all-black, timber-clad home that stands out for its angular form. It's just one of the 30 unique water-based dwellings that comprise Schoonschip, an experimental neighborhood that emphasizes sustainable and communal living.

To achieve the client's desire for a "surprising house shape" while still maximizing the 325-square-foot plot, i29 implemented a four-floor design wrapped in an all-black, waxed-wood envelope-features that intensify the sculptural quality of the home. "It has a pitched roof," explain the architects, "but the coping of the roof is turned diagonal to optimize usable space on the inside, and achieve an outspoken architectural design on the outside." The home provides 525 square feet of indoor living space, and two outdoor terraces add another 120 square feet.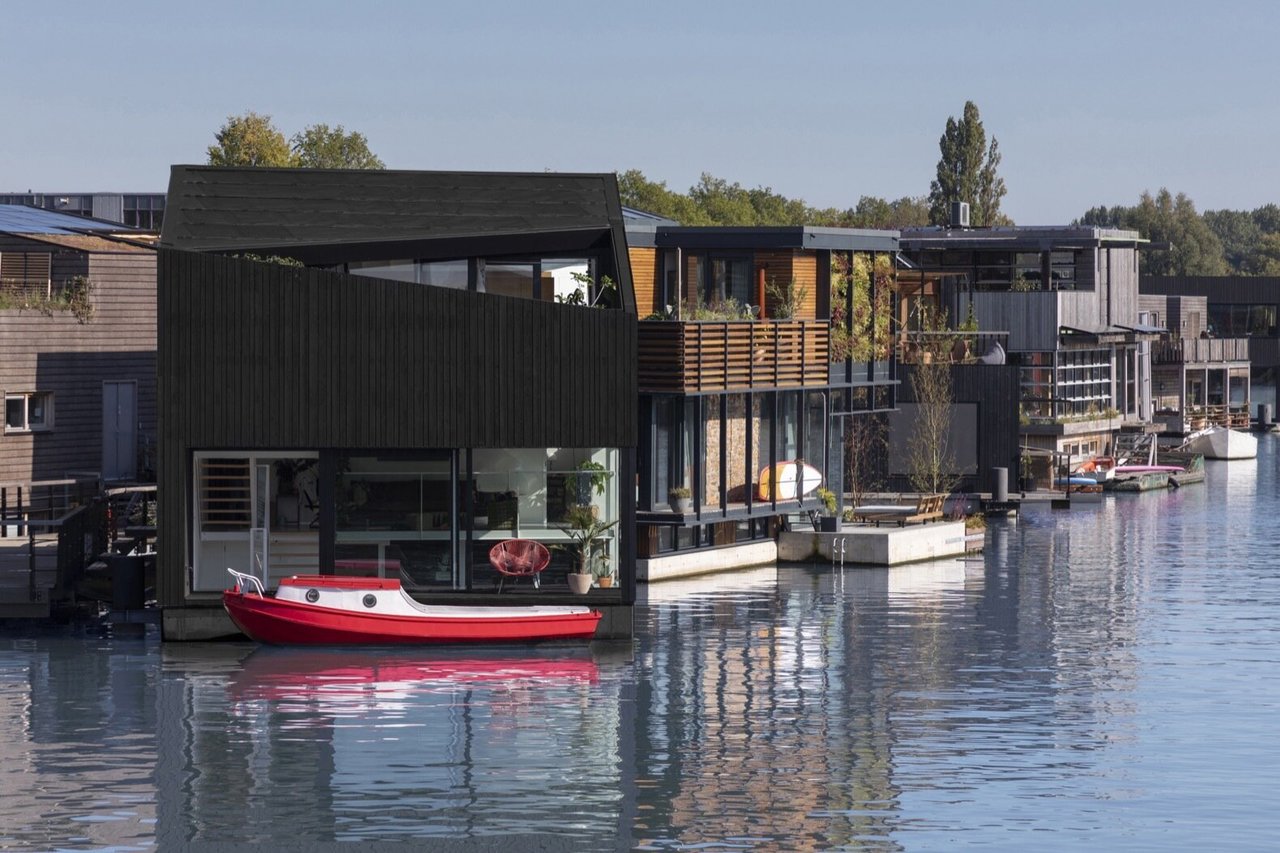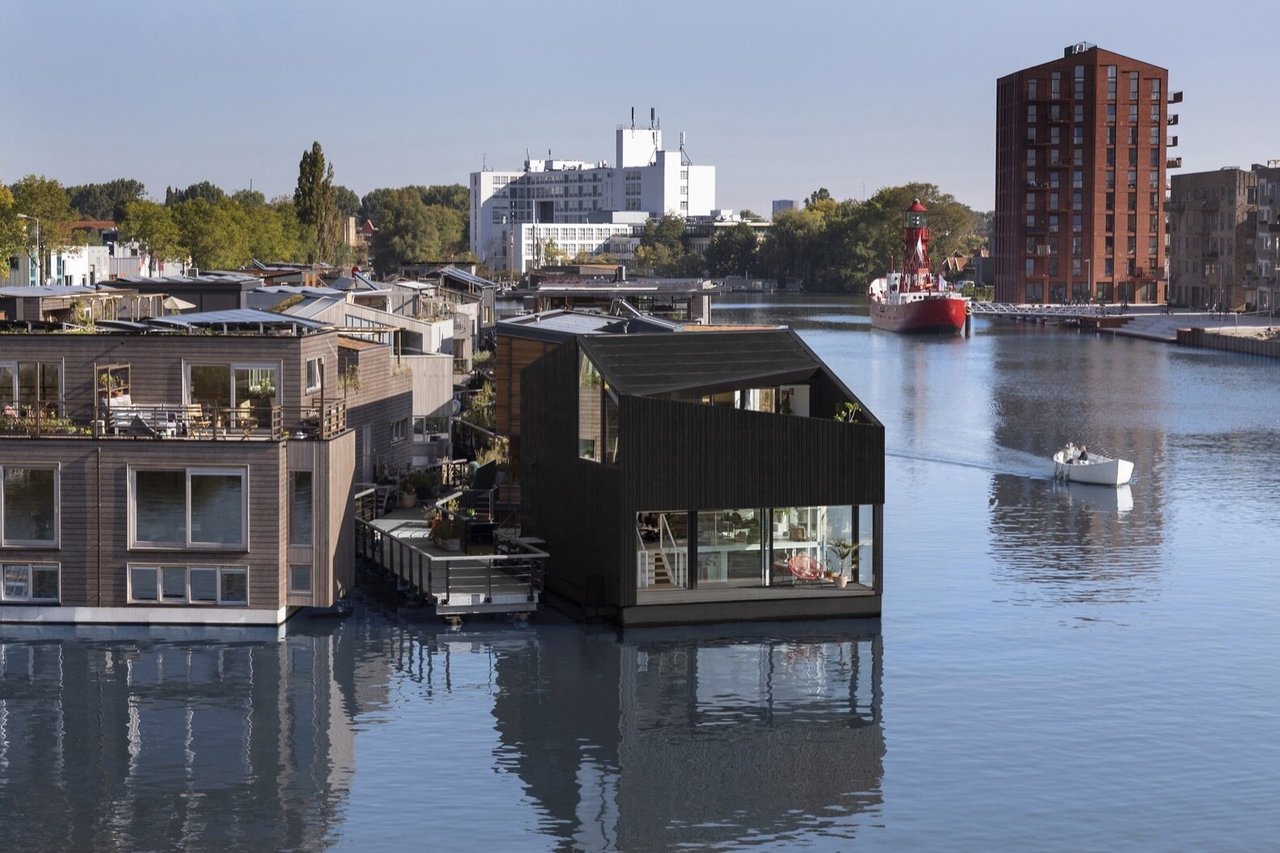 Strategic cuts to the envelope open the home to natural light, and provide continuous views of the water from all floors. In contrast to its stained-black facade, the airy and light-filled interiors are painted bright white and complemented with light timber surfaces and pops of color from plants and decor.

A light-filled stairwell connects the home's three upper floors, which comprise two bedrooms and a double-height living area on the ground floor. The primary bedroom and sitting area are situated on the second floor, and the kitchen and dining area are on the top floor, which opens to a sheltered outdoor terrace via glazed sliding doors. The roof is engineered for optimal solar access on the southwest side, and a skylight and green roof top the north and east sides.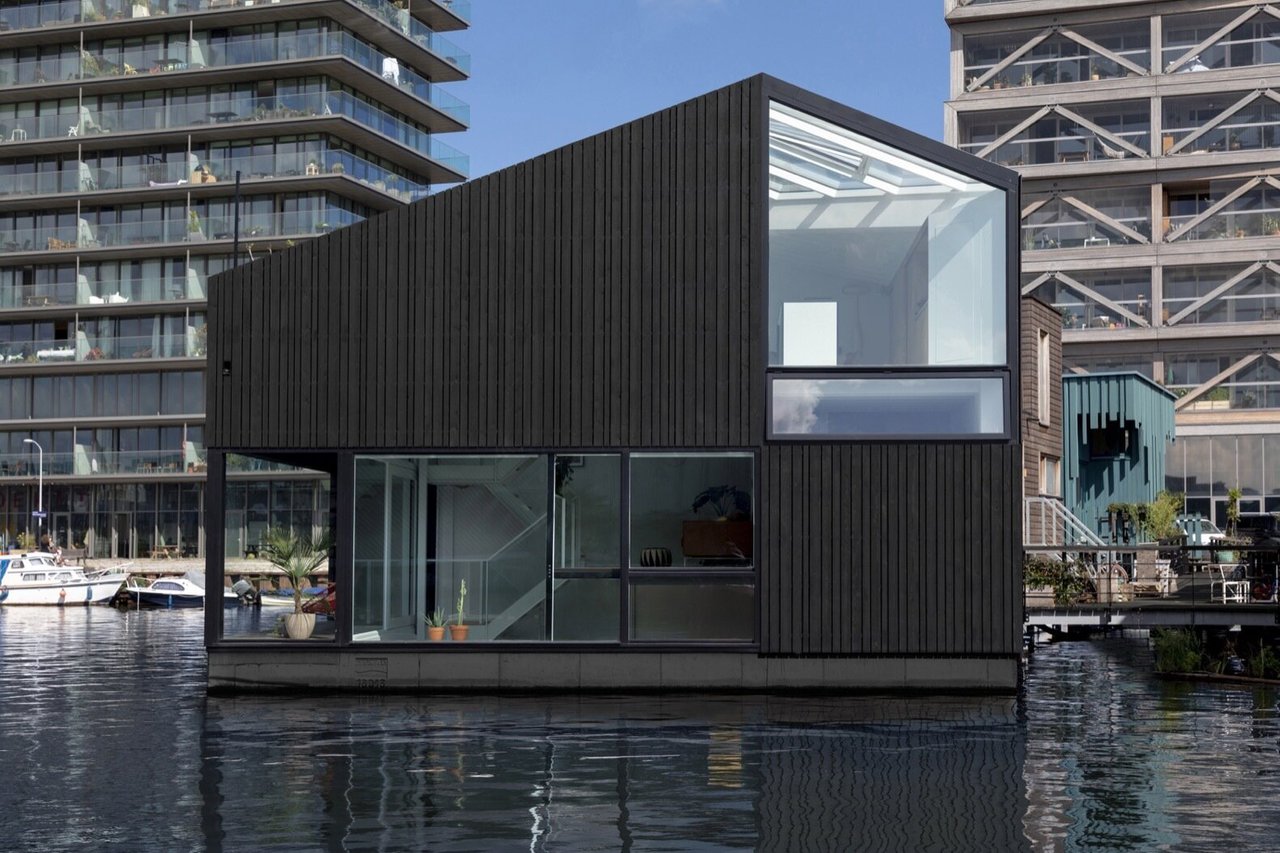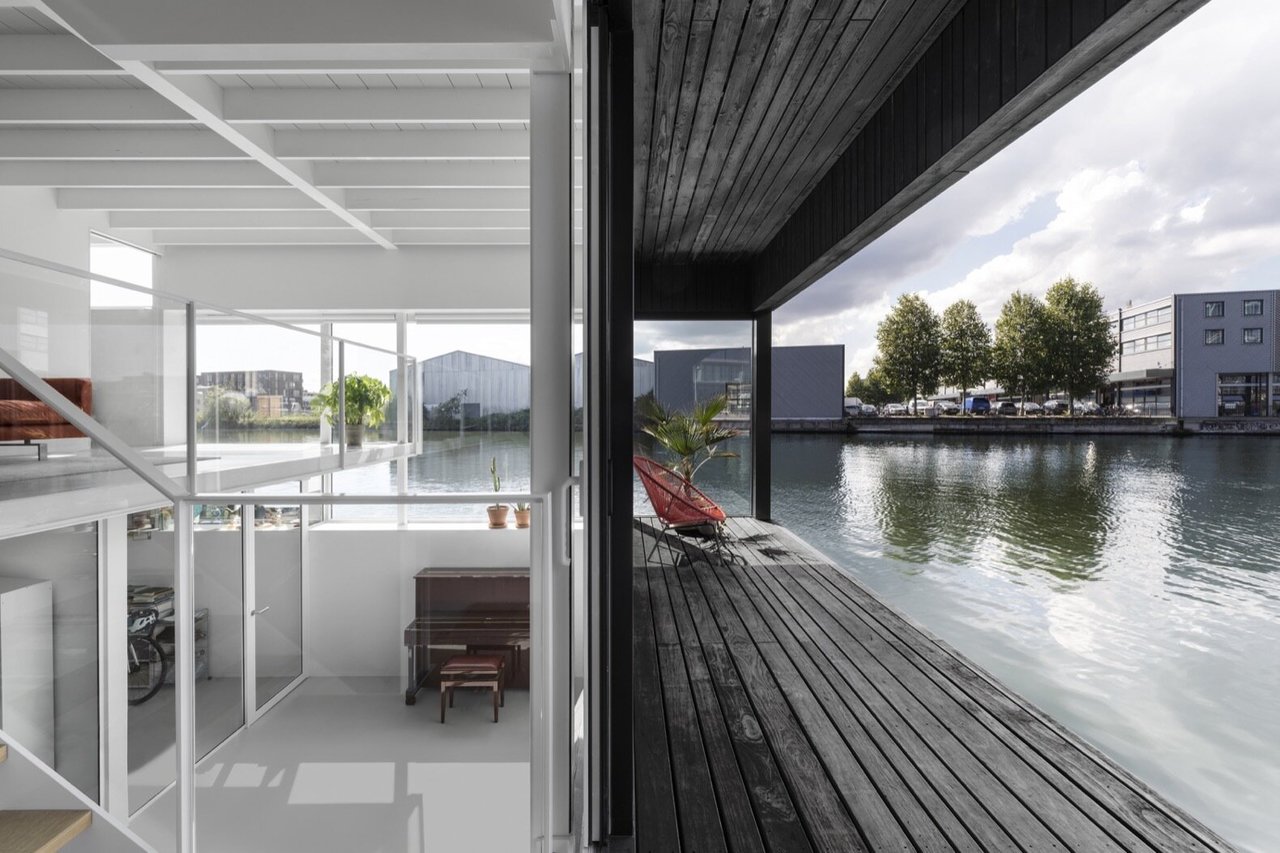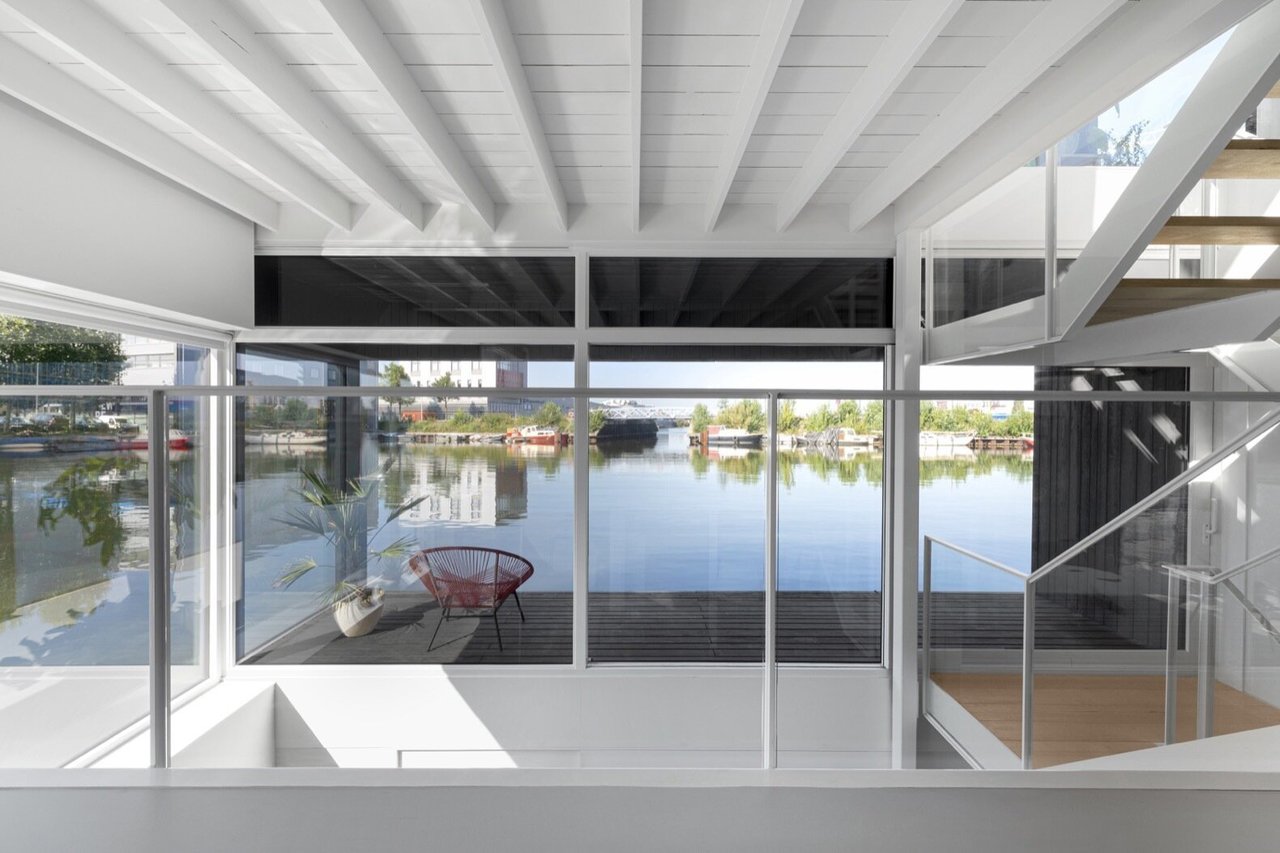 In lieu of a traditional foundation, the home floats atop an insulated concrete basement that provides stability for the home's lightweight steel frame. An internal counterbalance element was calibrated to accommodate the home's floor plan. "Balance is key when you build on water, so each spatial intervention requires recalculating the structure," say the architects.

Even though building a floating home posed a new set of challenges for the architects at i29, the dynamic home is a striking addition to the community of Schoonschip. "The angular shapes that makes this house unique in expression was pretty challenging to design and build," say the architects, "but it was all worth it."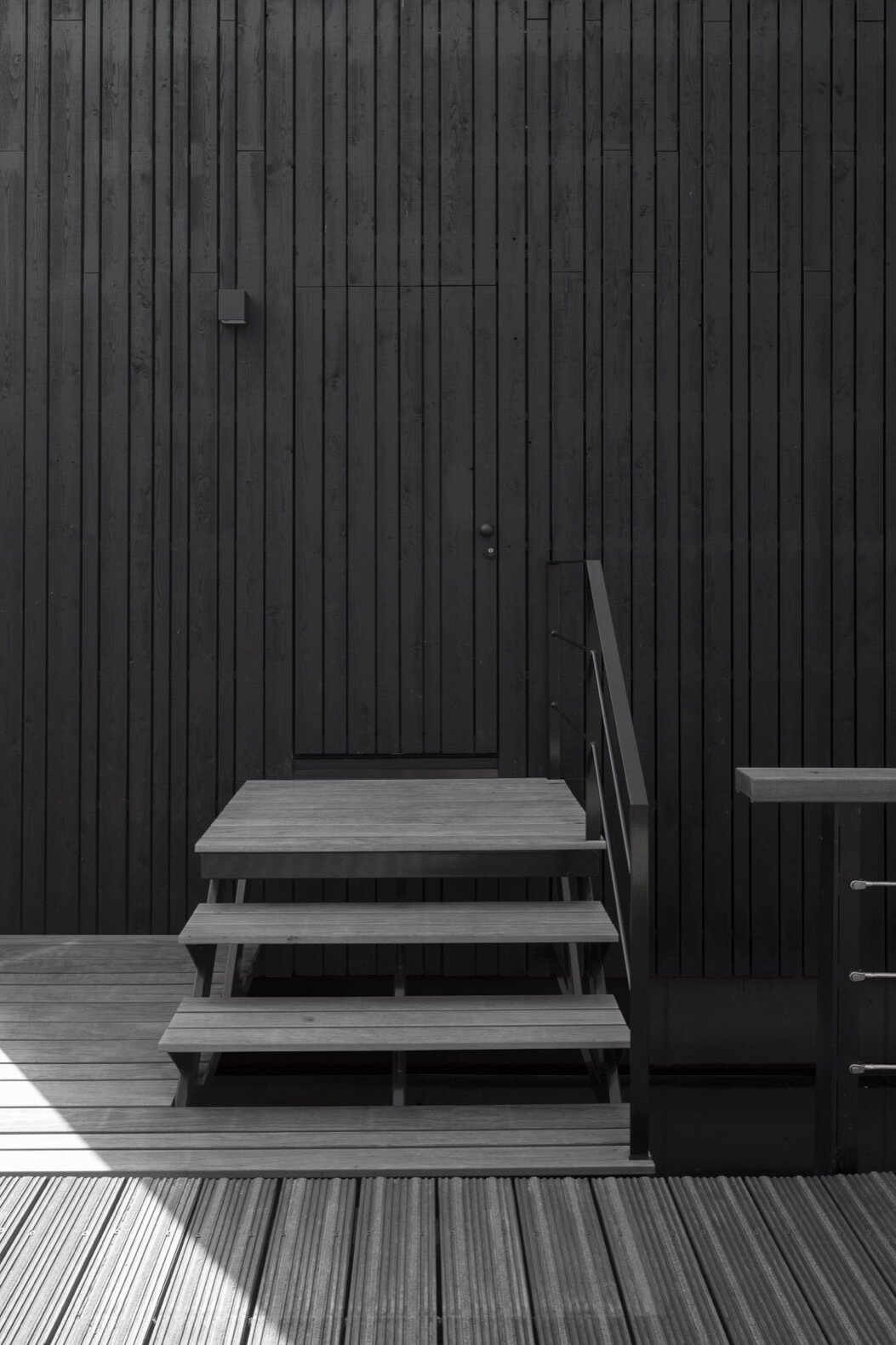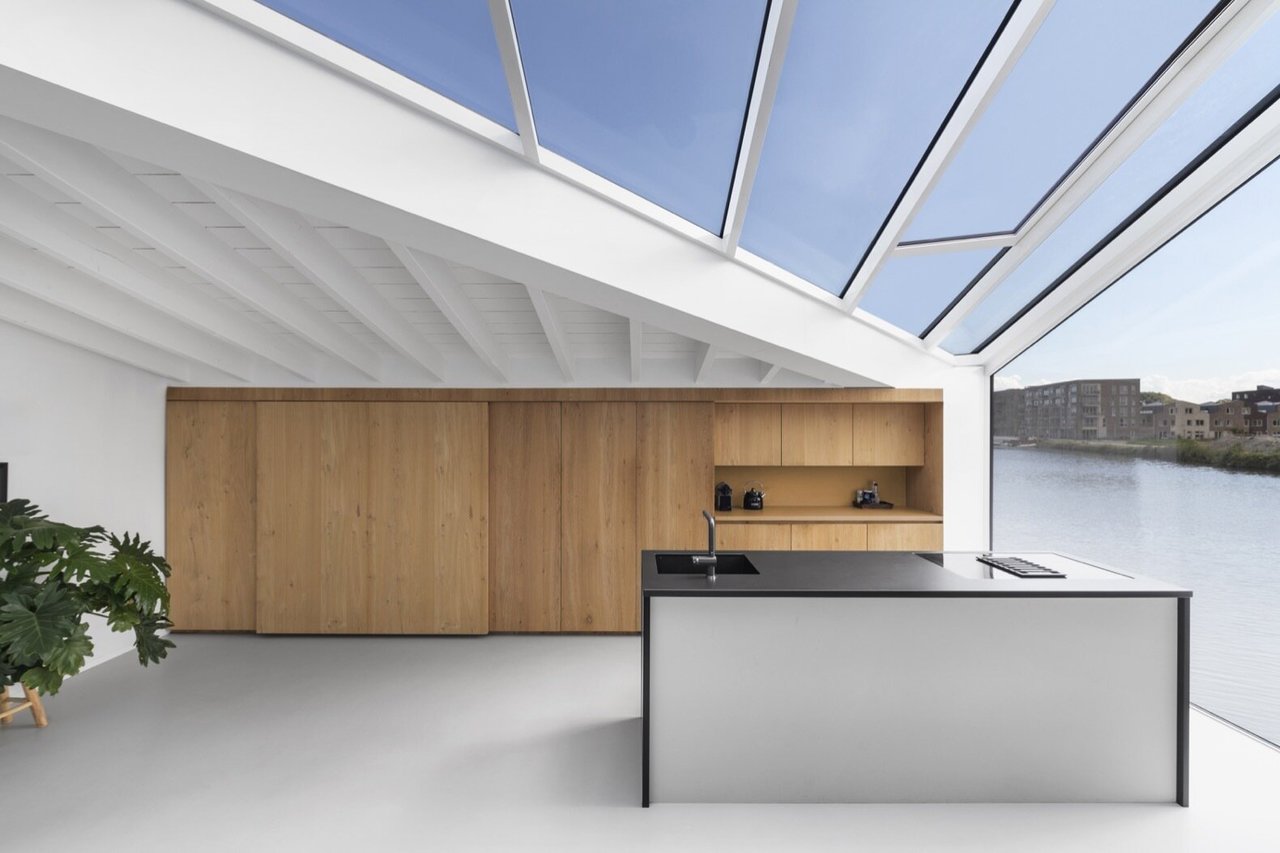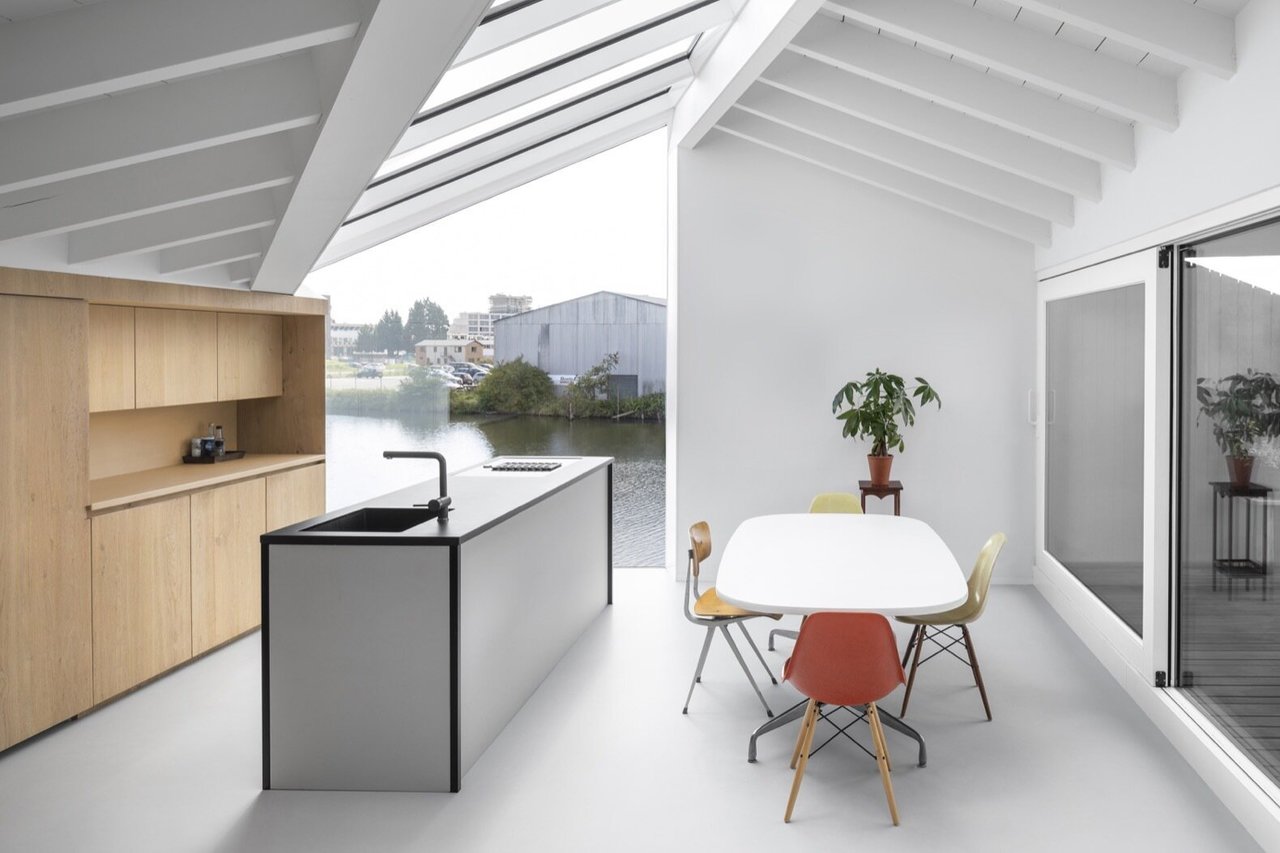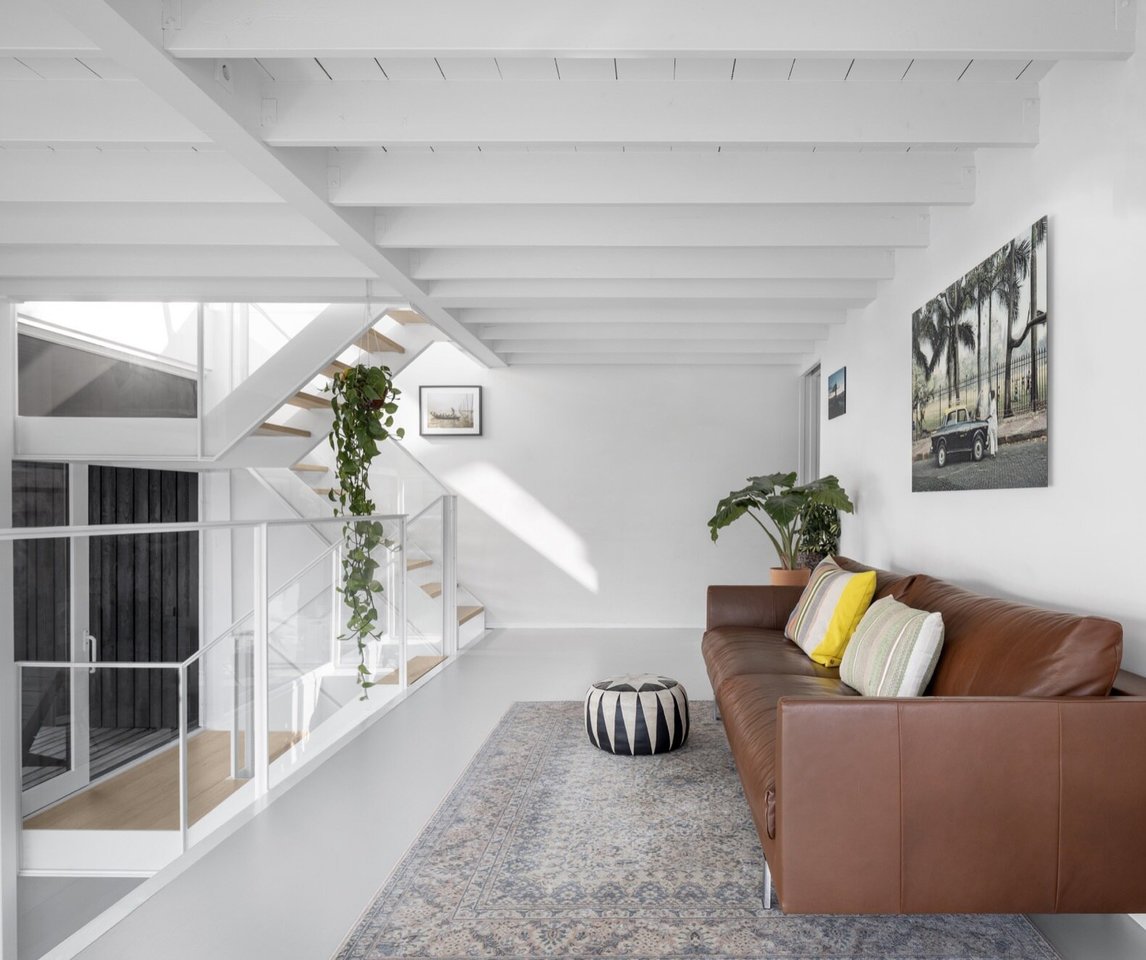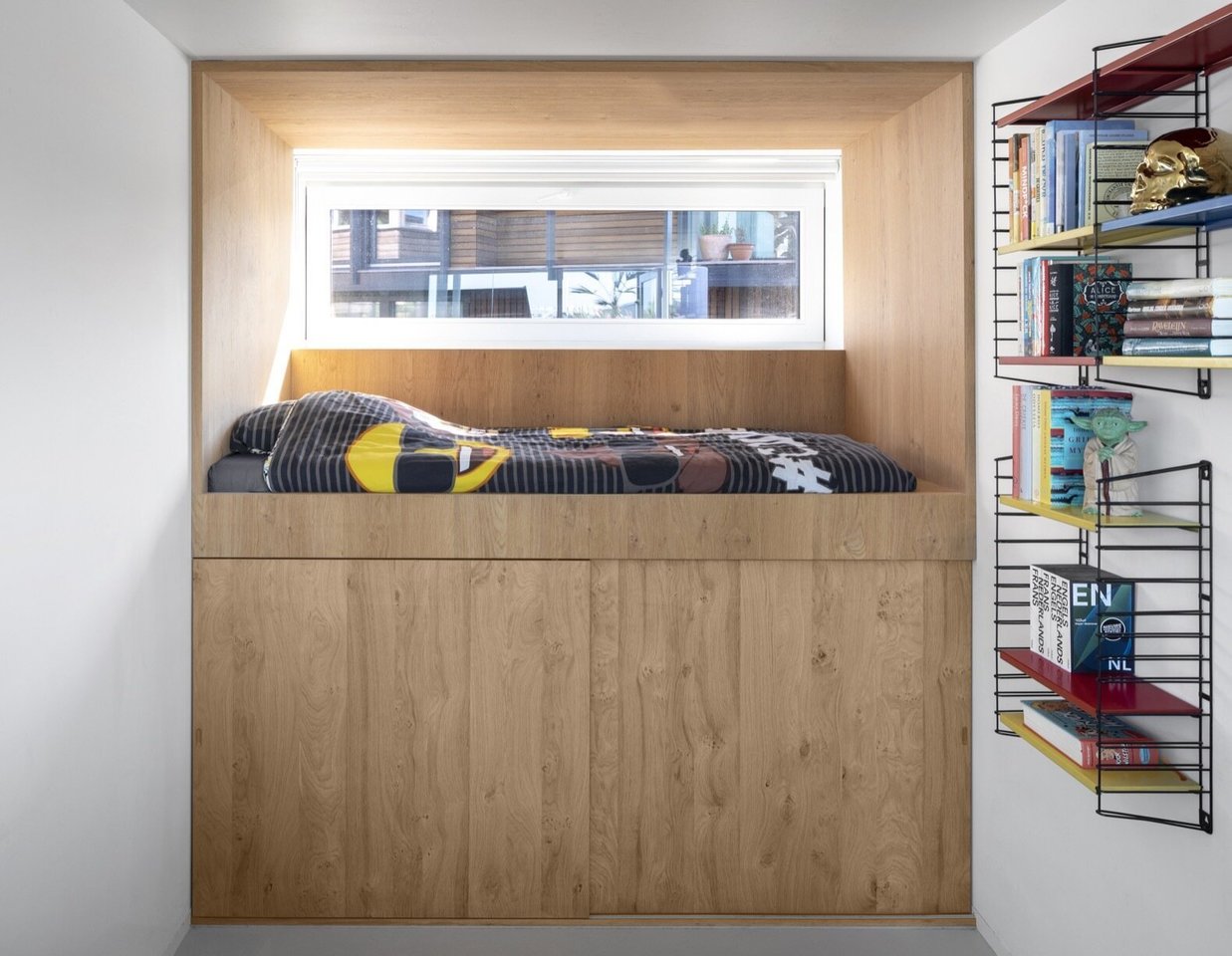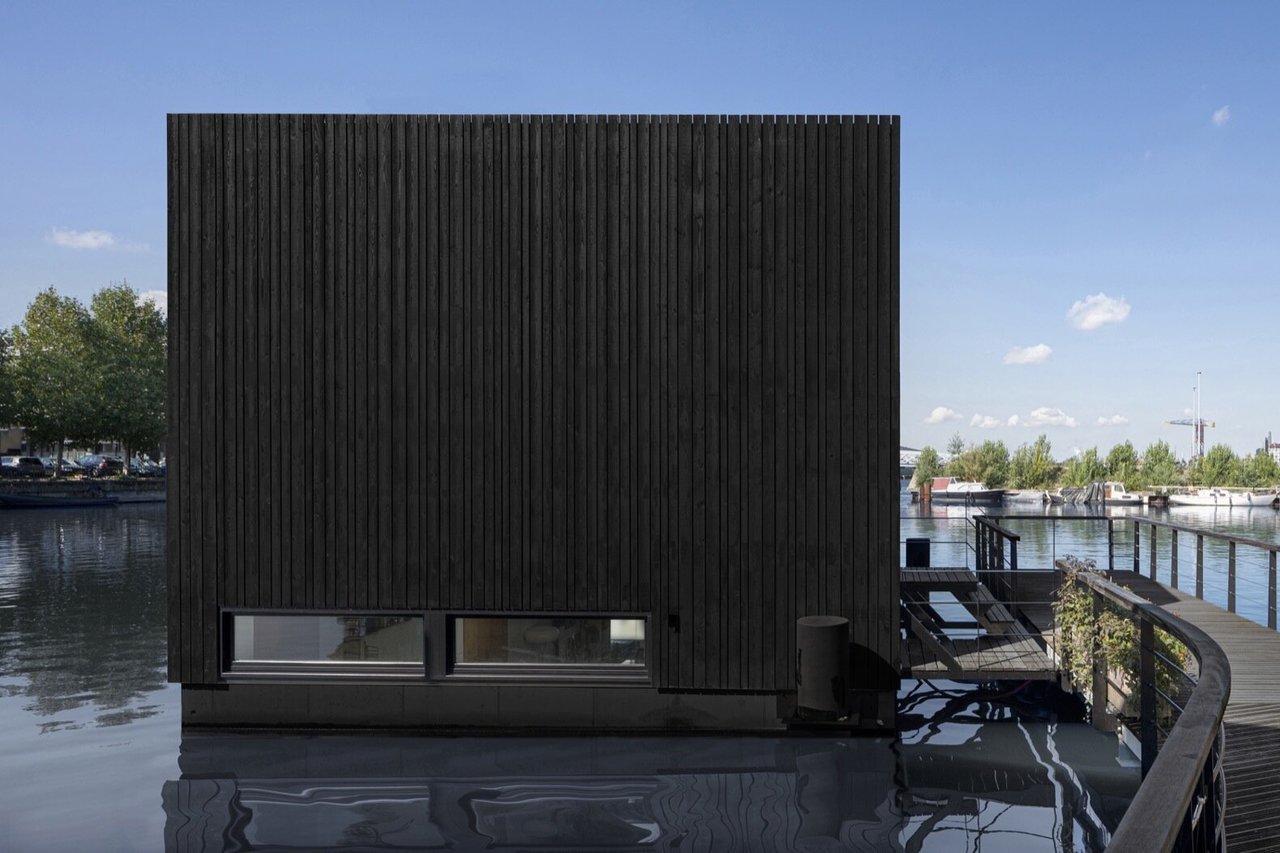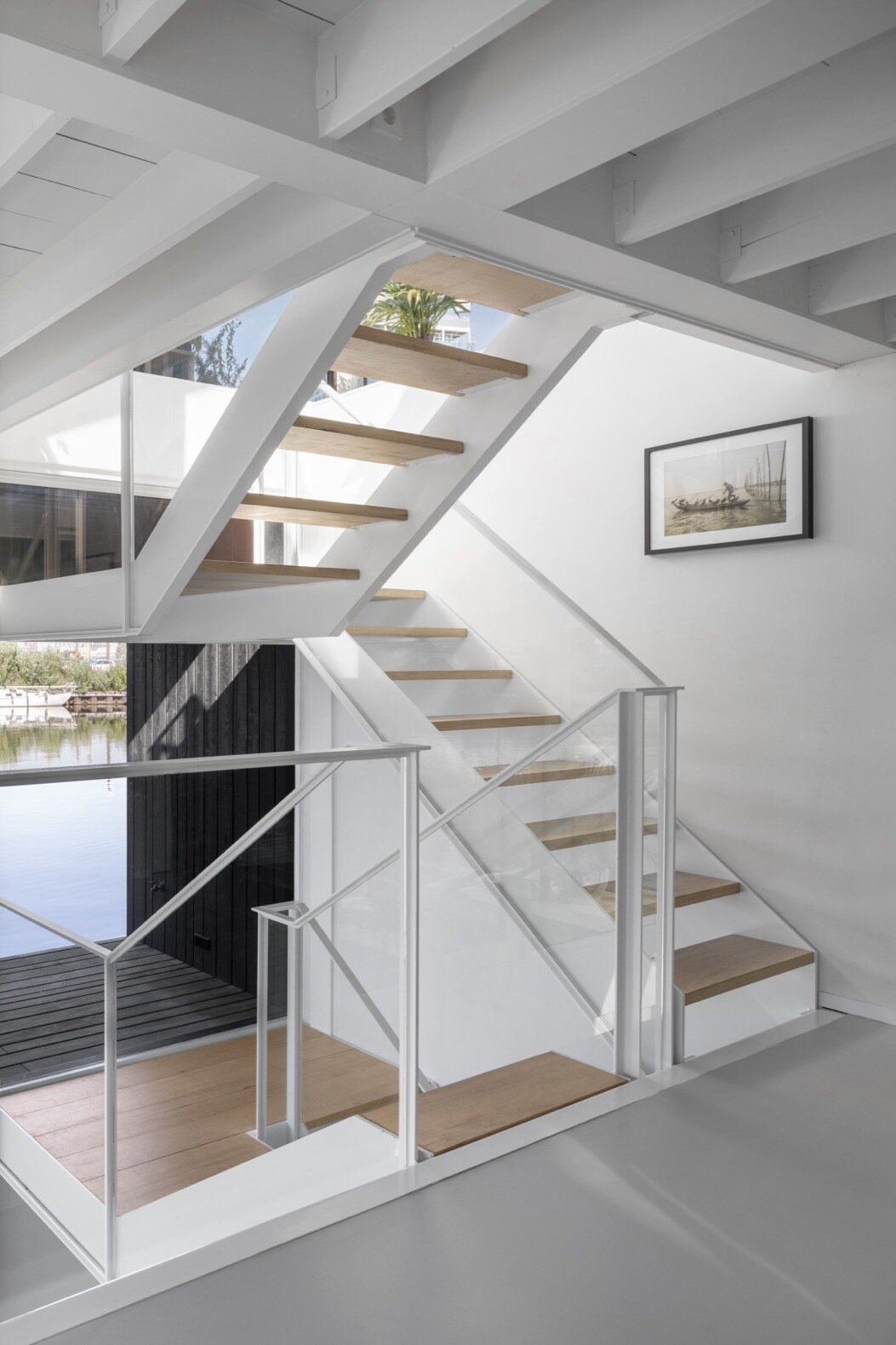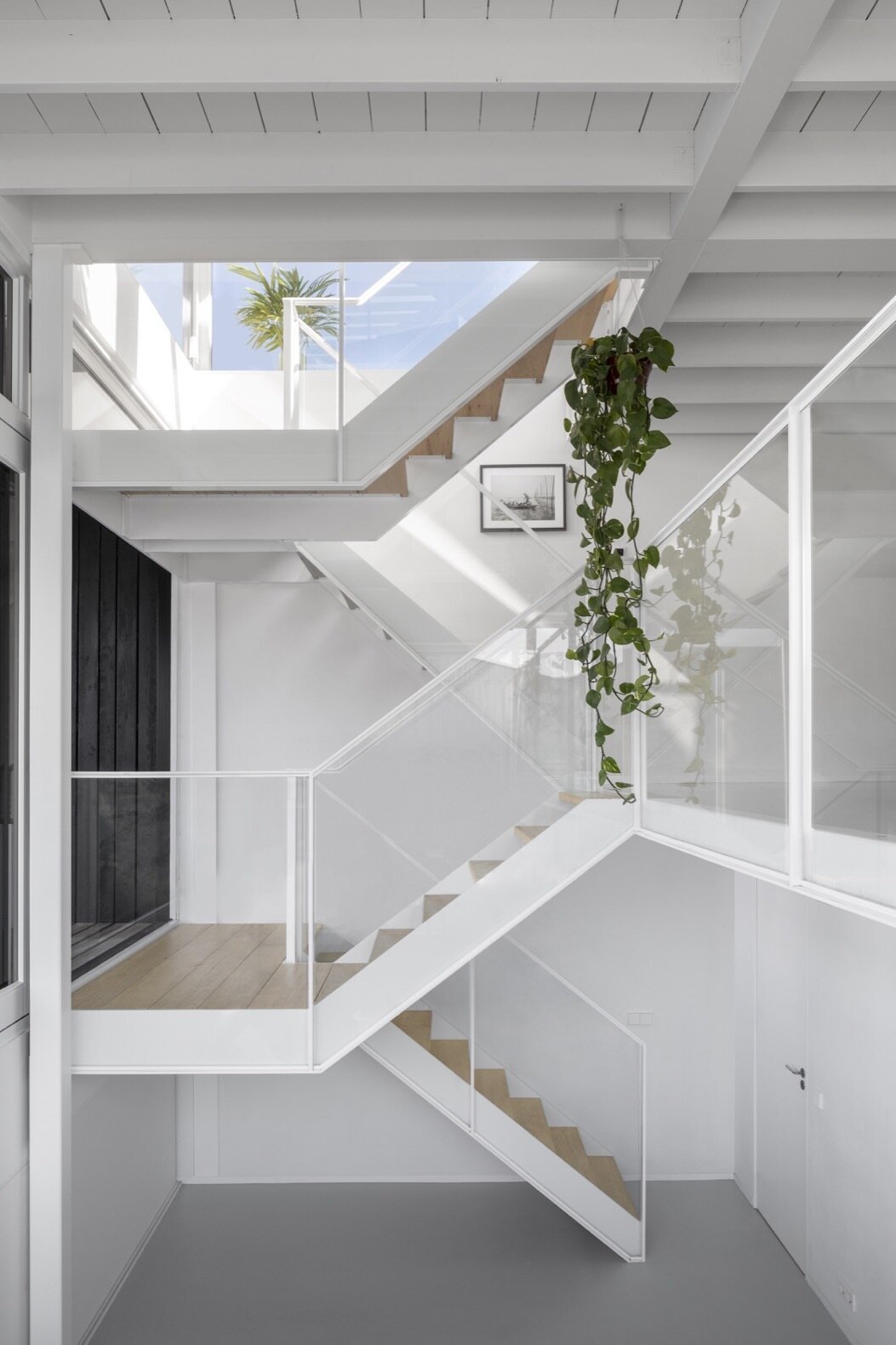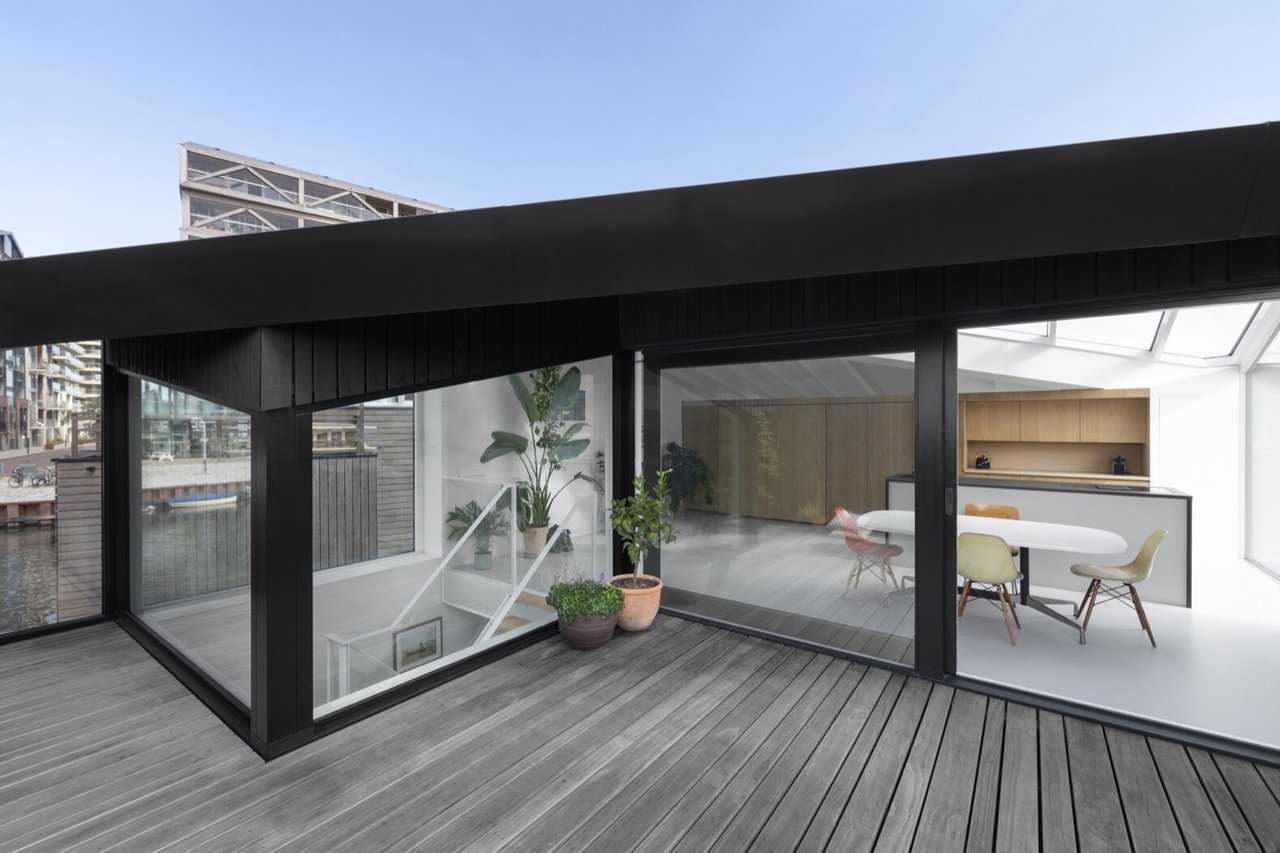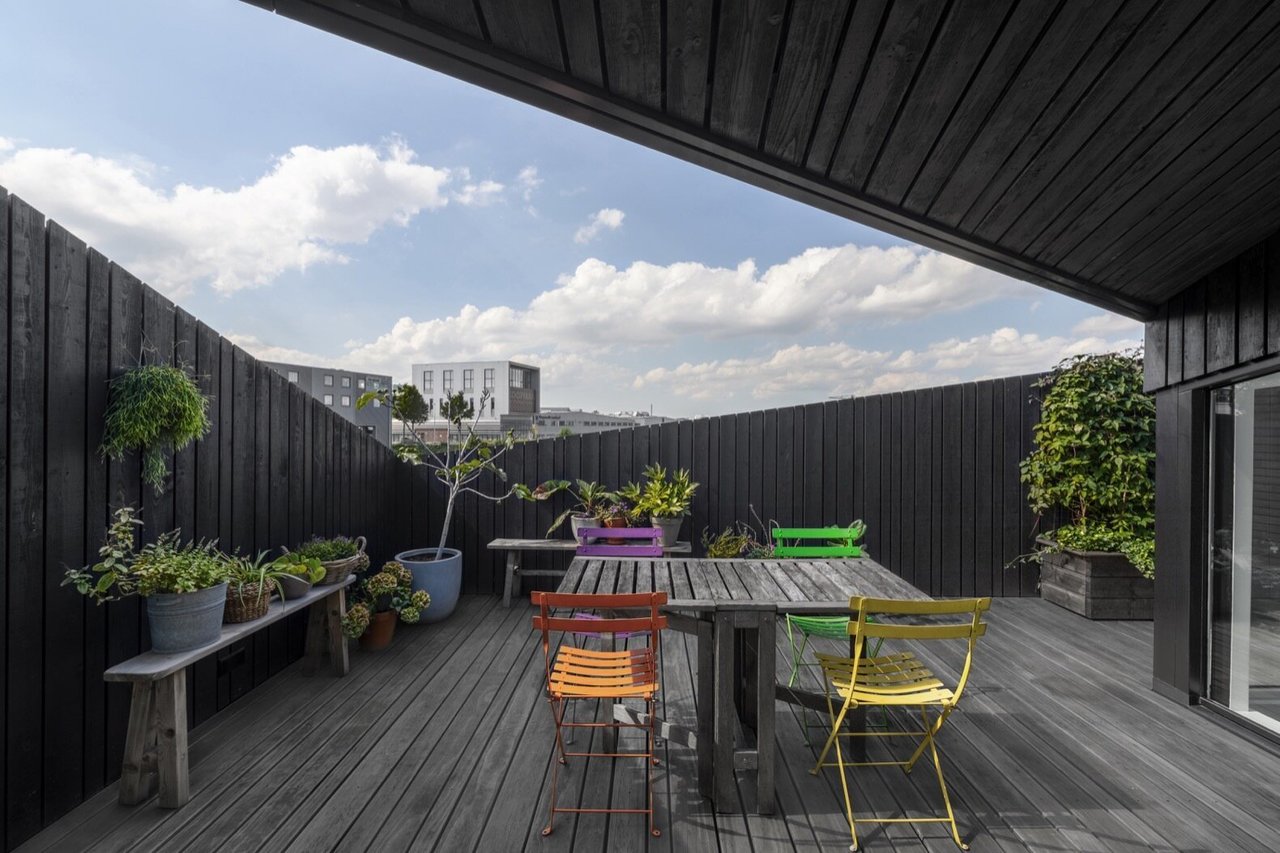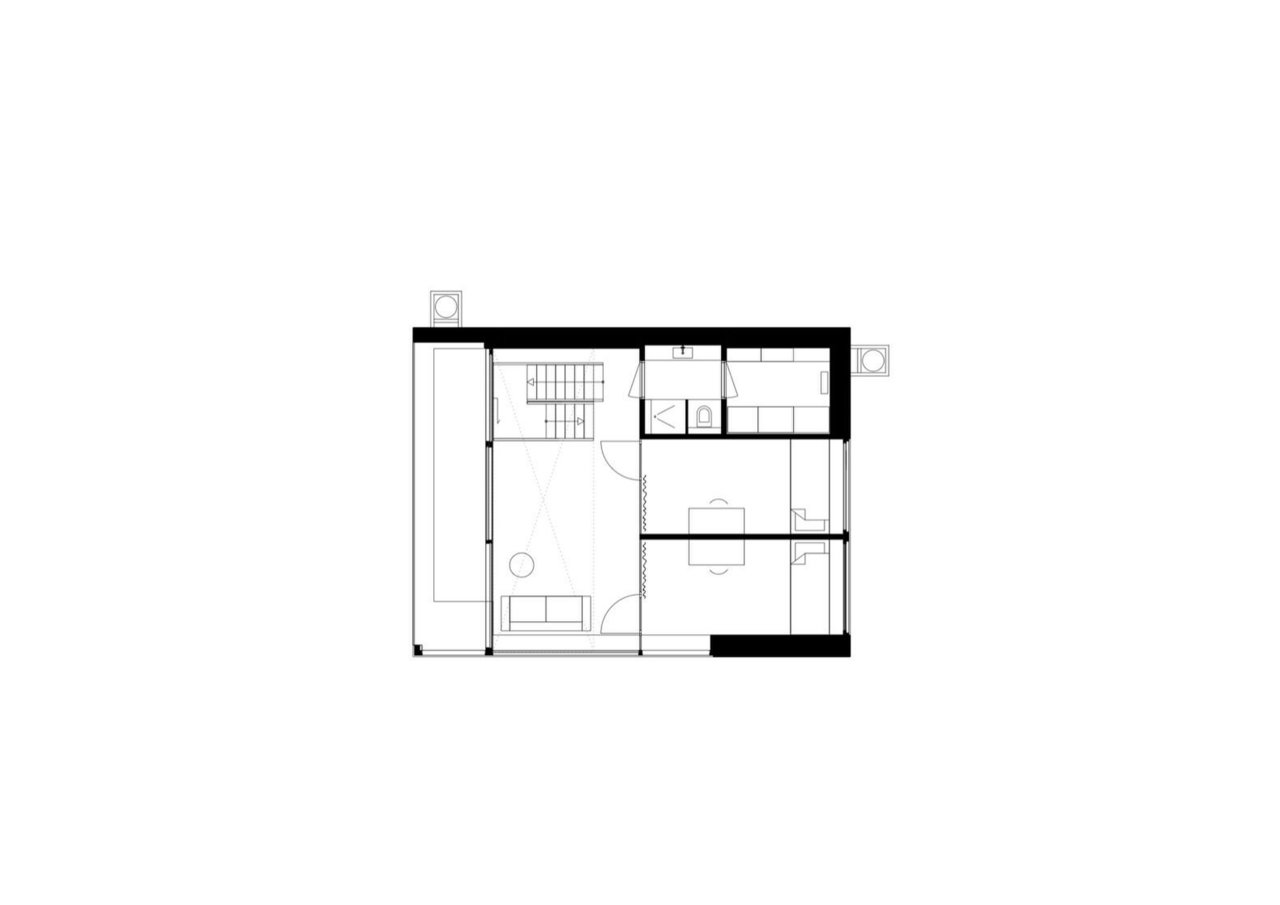 First Floor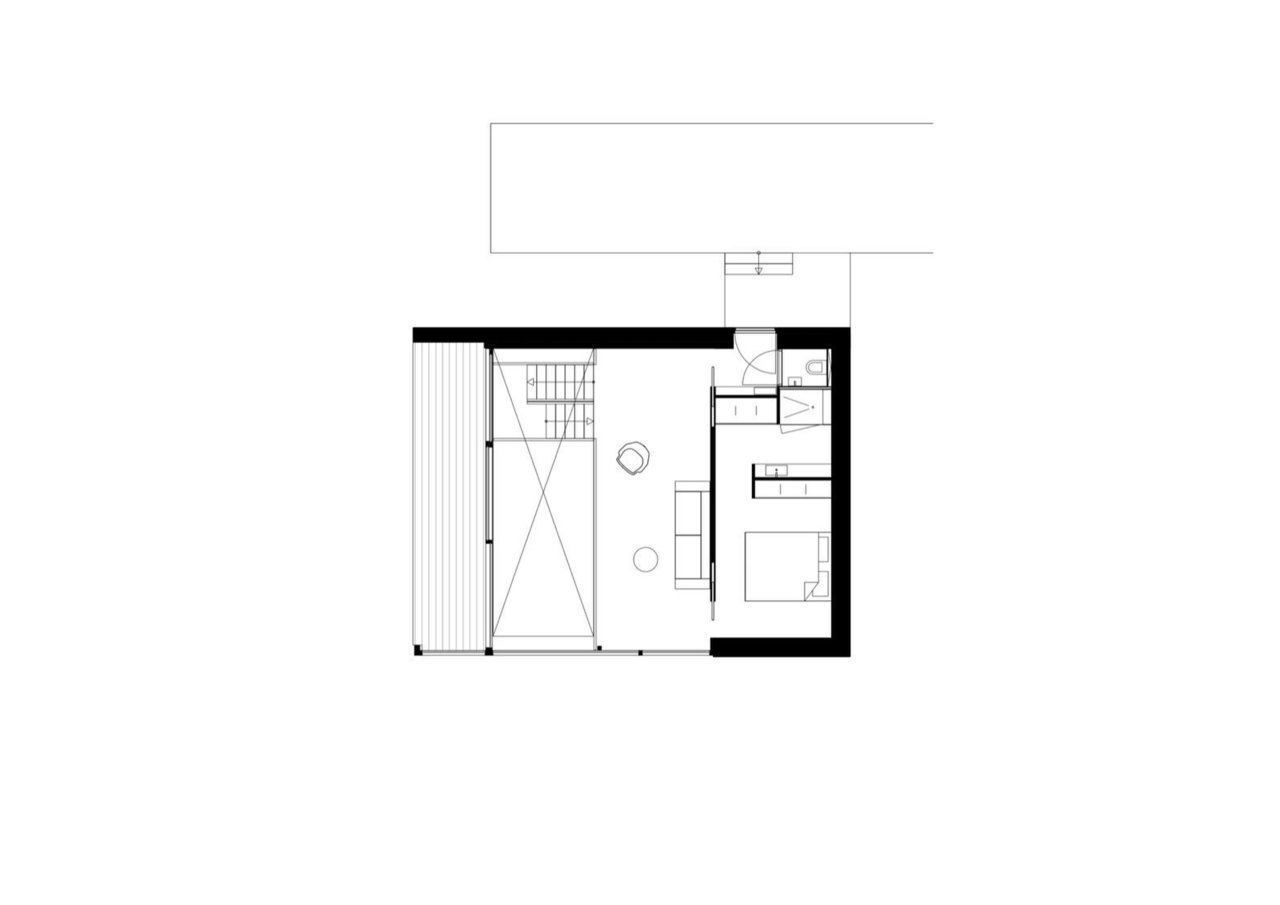 Second Floor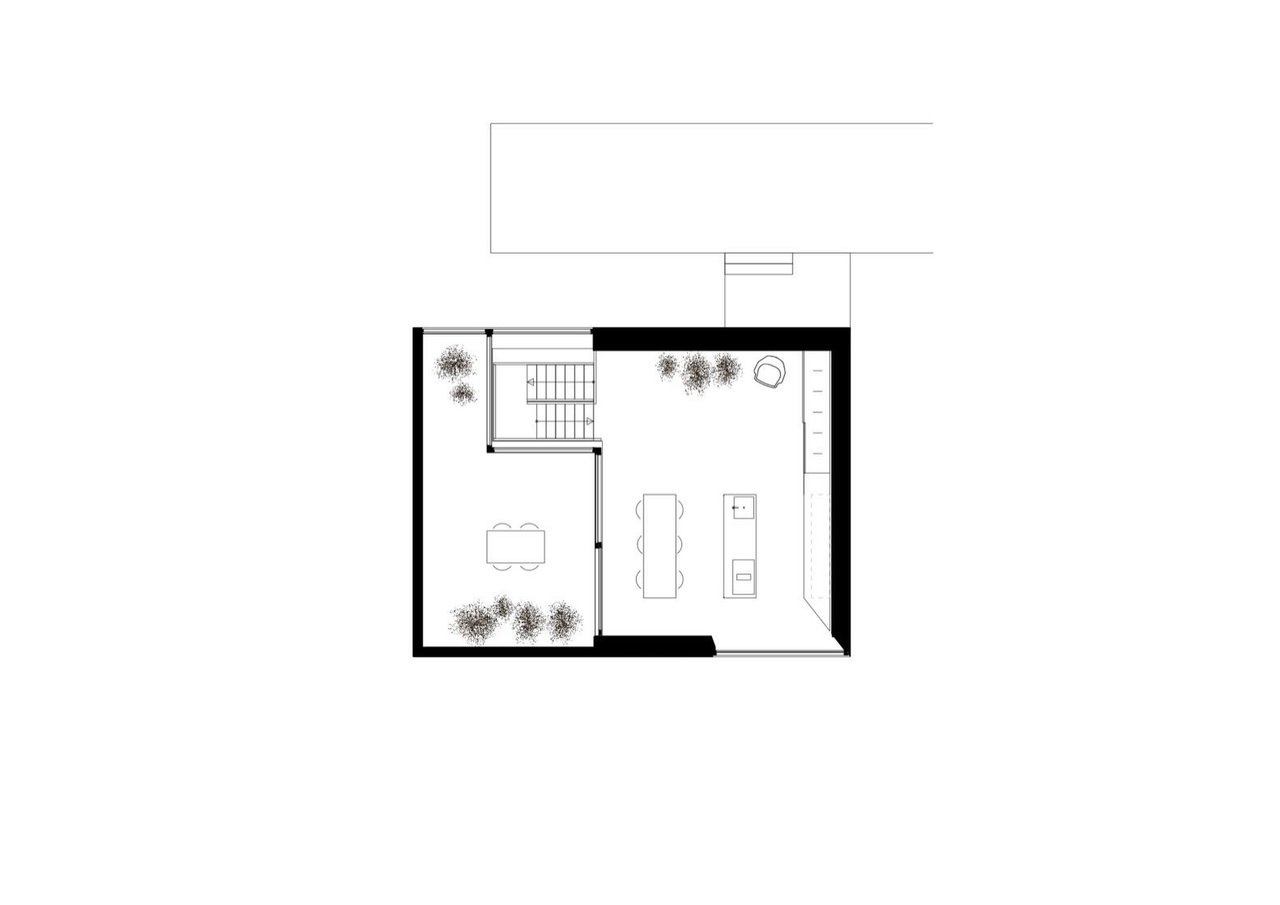 Third Floor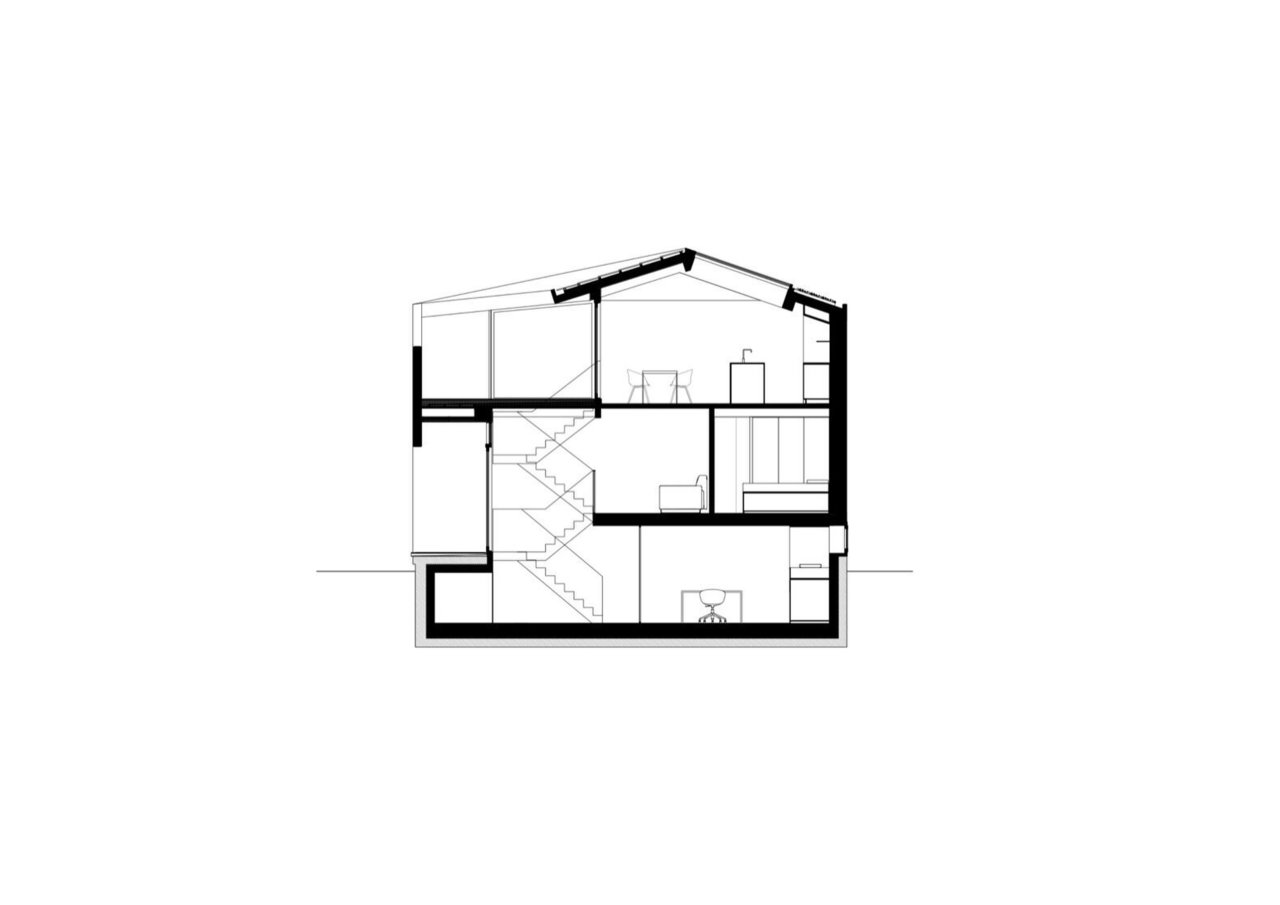 Section


Site Plan