On a small island off the west coast of Galway, Ireland, sits one of the latest projects completed by designer Jordan Ralph. The simple, cylindrical cabin-known as Studio Drop-was created for a program commissioned by the European Capital of Culture to provide off-grid studios for creatives.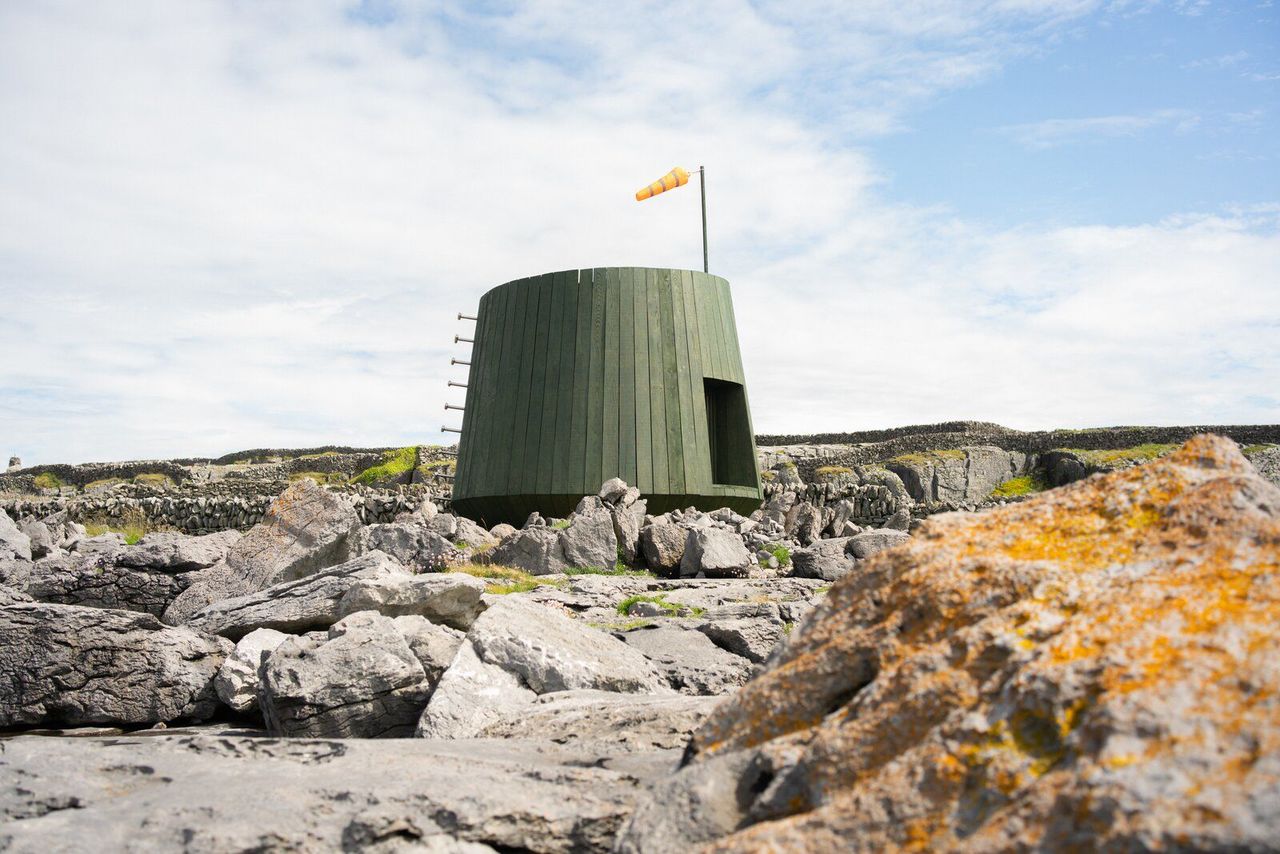 Perched cliffside on the island of Inis Oírr-the smallest of the Aran Islands-the tiny one-room retreat launched on June 21-the summer solstice-and it will offer residencies for artists through August 2021.

"The core concept for Studio Drop was to design and create a deployable piece of microarchitecture that would land on Inis Oírr and serve as a space for artists to participate in residencies for a week or two in relative isolation," Ralph said in a previous interview.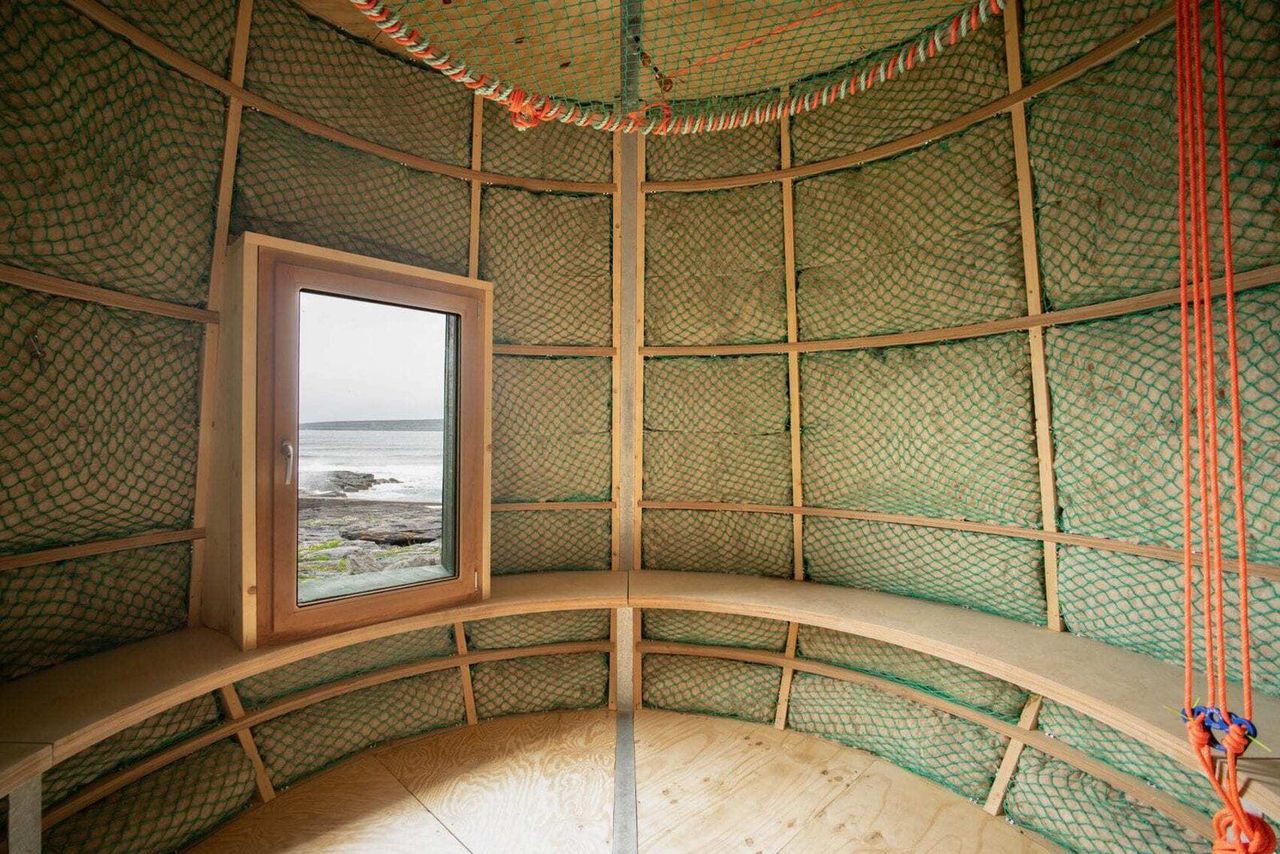 While designing the structure, Ralph sought inspiration from common sights along Ireland's coastal landscape-including martello towers, beehive huts, and lighthouses. He even reworked his design to incorporate traditional craft techniques after meeting with nearby boatbuilders and craftsmen. "We wanted to design an original piece that felt both contemporary and simultaneously indigenous to the land and people of Inis Oírr."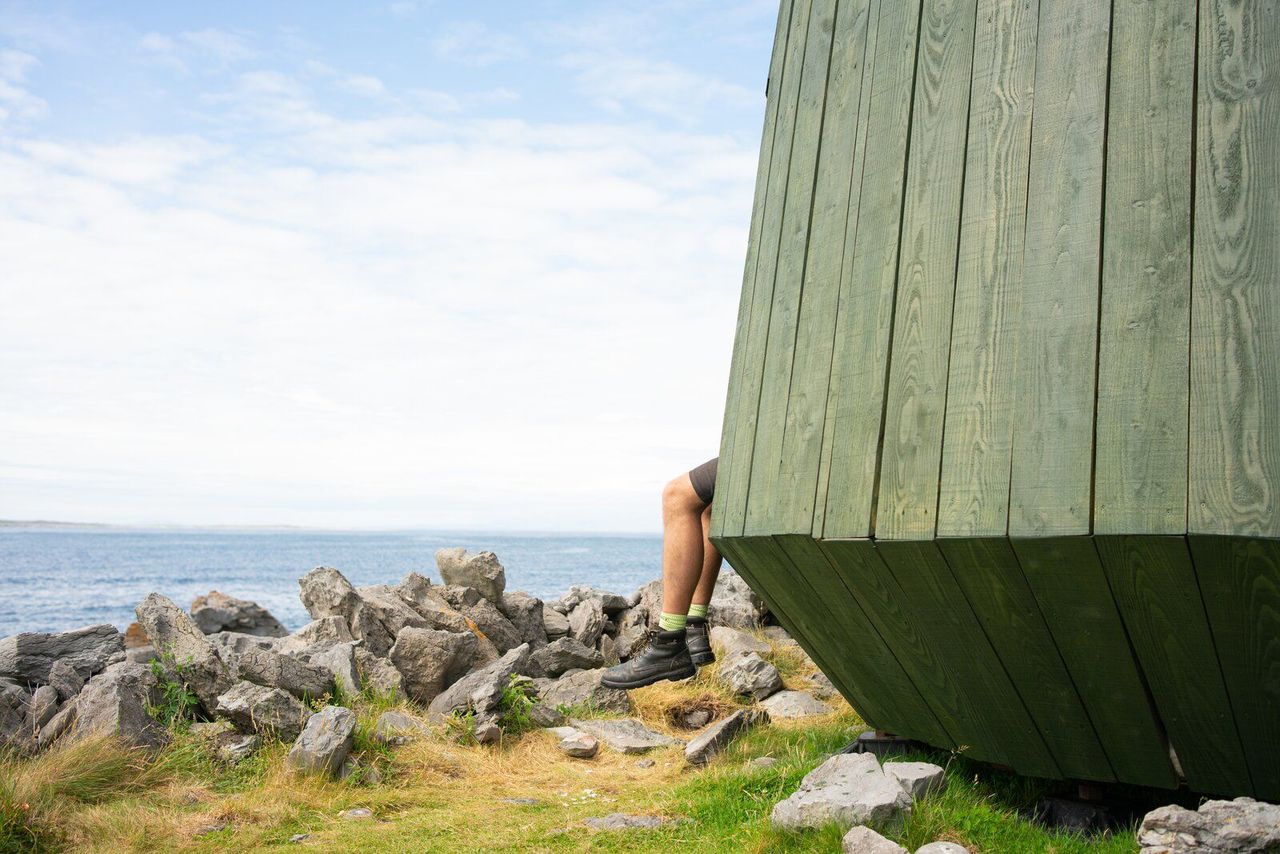 The cabin's small, cylindrical form is also designed to accommodate harsh weather conditions. According to Ralph, "cylindrical forms are ideal for the gale-force storms that frequent the Irish west coastline, and force the wind to break around them rather than push them over."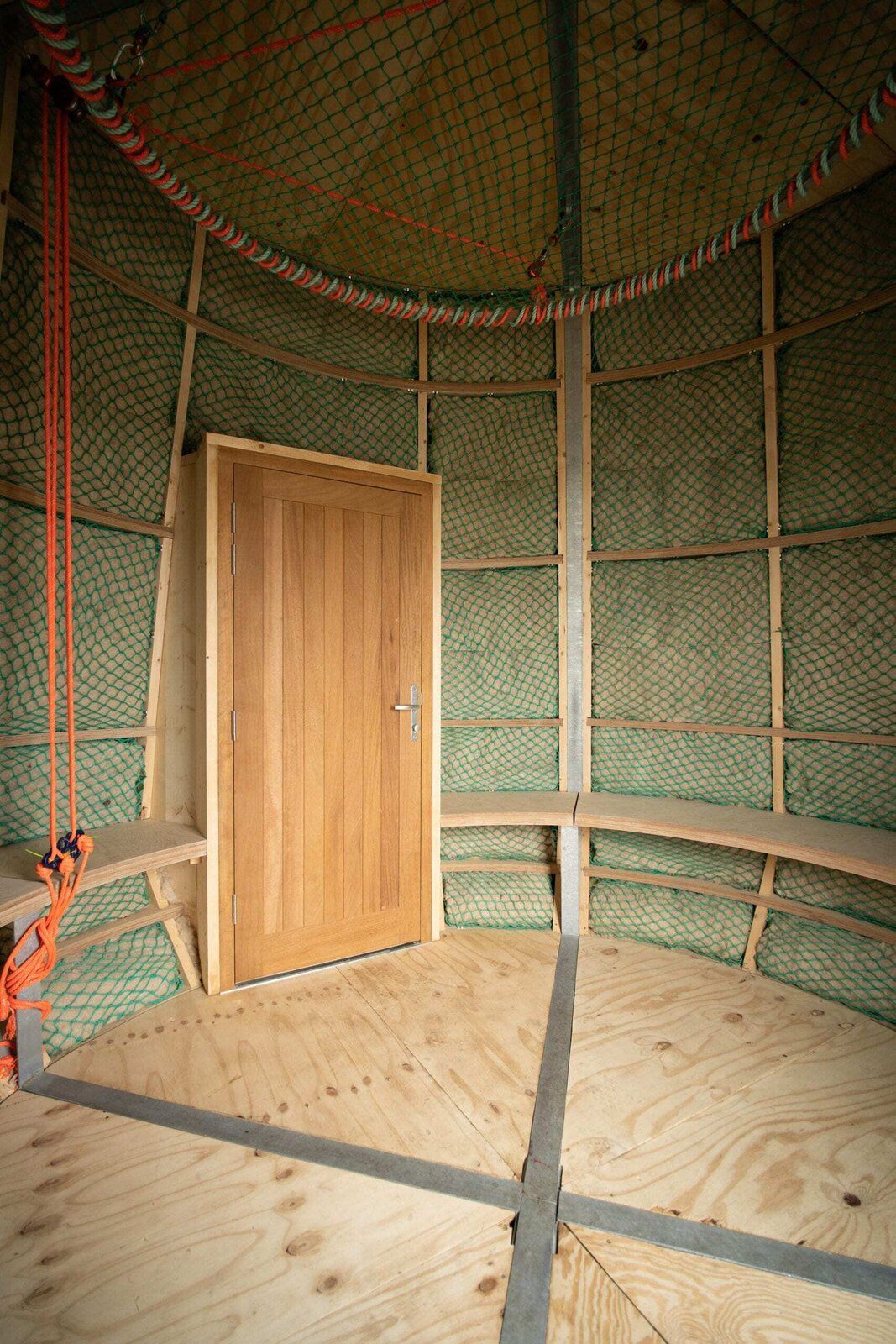 The seaweed-green exterior is outfitted with vertical larch planks. The minimalist interior is spare save for a wraparound bench and a picture window overlooking the sea. "The window allows a gentle light into the space, which really gives the resident artist a sense of connection to the time of day and weather outside." The space also features a hammock-style daybed, created from salvaged trawler net, and an outdoor cooking and seating area.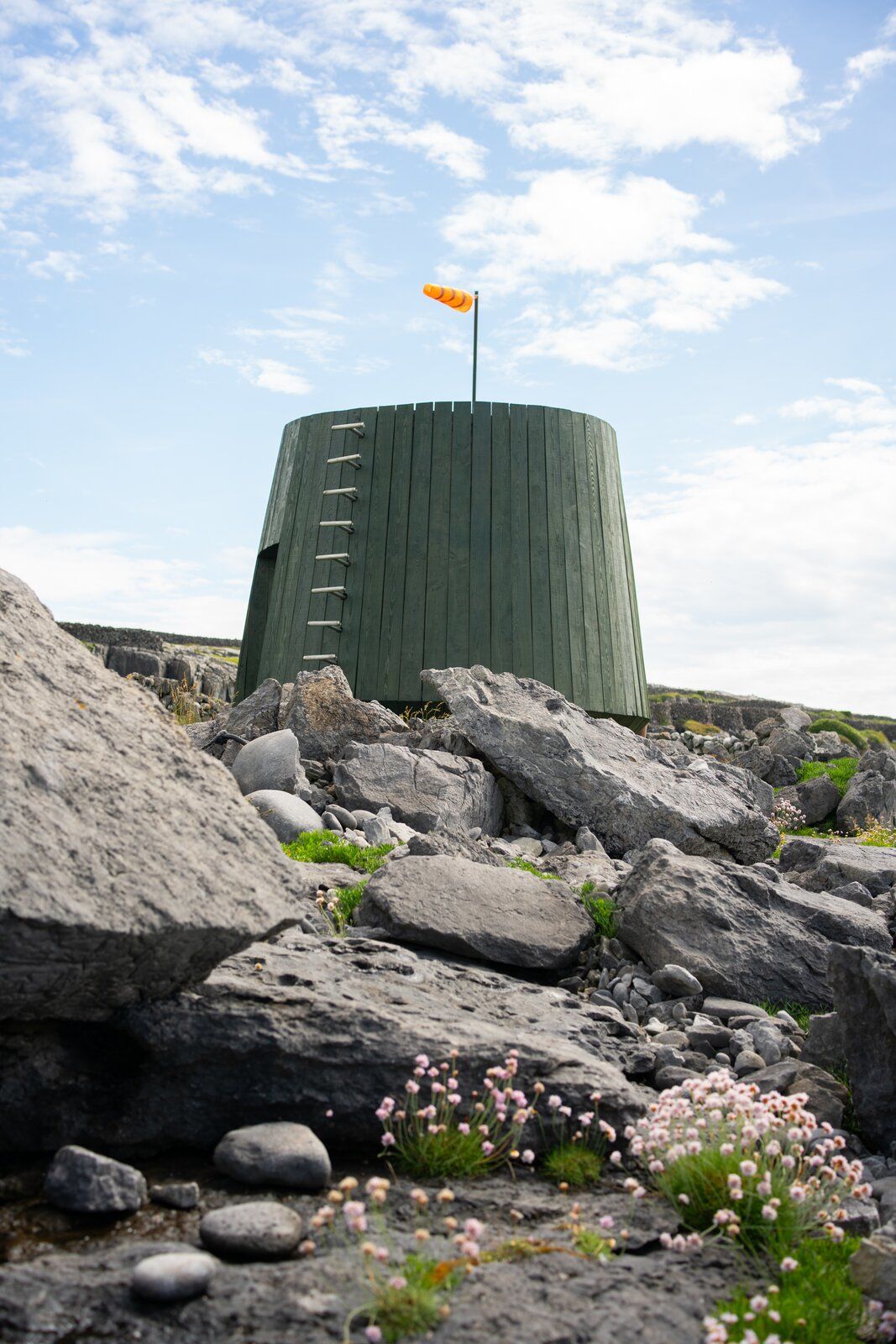 The project is part of the Drop Everything for Galway 2020 European Capital of Culture initiative, which was extended into 2021 due to COVID-19. "Visual artists, writers, illustrators, musicians, and photographers are all invited to participate in week-long residences on the island," states Drop Everything founder Mary Nally. "The hope is that the rest-and-work space, powered by nature, can easily up and move to different locations."