The property

Think of this beautiful flat as the ultimate city crash pad. Designer Cathy Emmins was given the brief of updating a tired apartment in East London as a base for her clients whenever they were in town, and the result is an exciting and creatively dynamic example of modern interior design.

'The clients love entertaining so wanted a very sociable space,' Cathy says. 'Colour, bold pattern and texture were important and I knew immediately that the products from Bert & May would be right up their street - an early visit to the Vyner St showroom set the tone for the whole project.'

As a result tiles were used to great effect throughout the apartment, from the kitchen island to the shower room.


Living room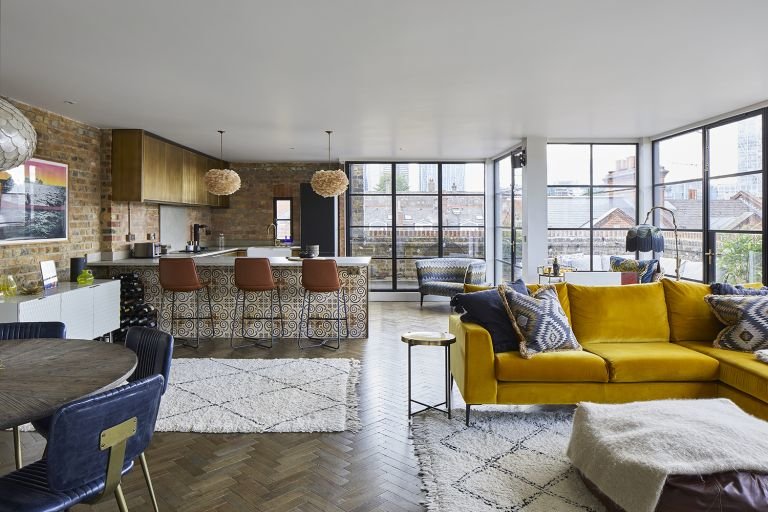 The large living room was broken into three zones – living, dining and kitchen - and adding the large peninsula in the kitchen area helped to achieve this. It also meant Cathy was able to add more work space and storage as well as additional seating. Tiling the front of the kitchen island delivers a real wow factor.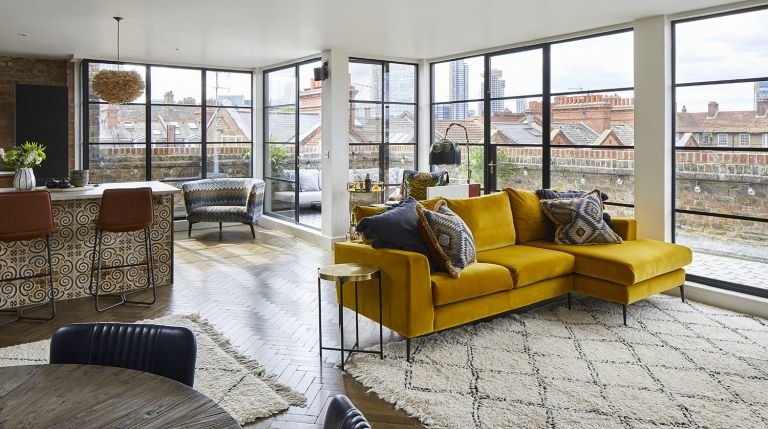 Dining space

The brickwork in the dining corner of the open plan space lends an industrial air, while the subtle gleam of the gold chair legs and provides a hint of glamour and sophistication.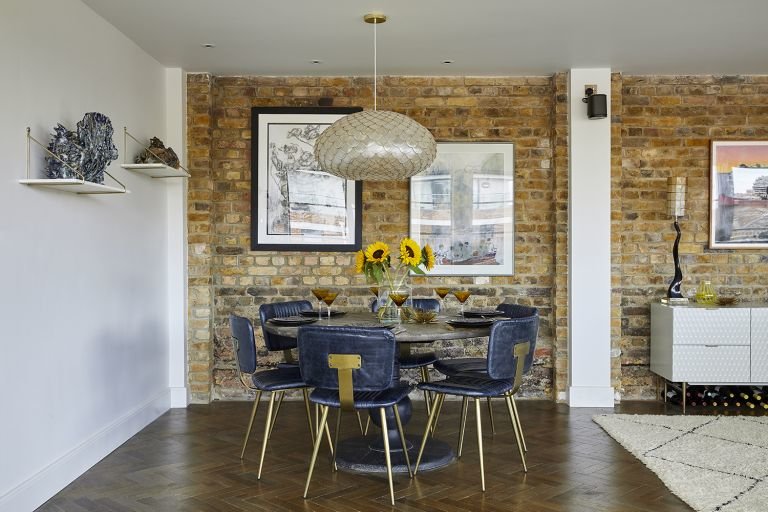 Kitchen

Cathy opted for aged brass fronted kitchen cabinets to create warmth and reflect the beautiful light in the flat and contrasted them with concrete work surfaces. The kitchen works beautifully with the exposed brickwork in the flat.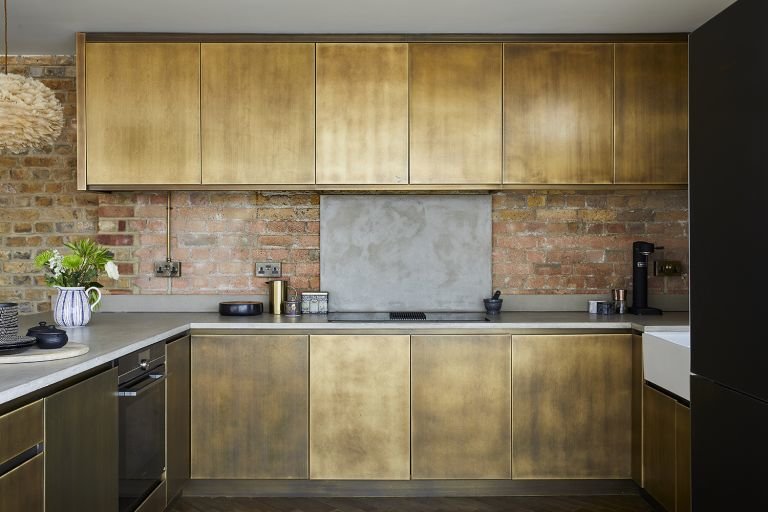 The kitchen island was tiled with tiles from Bert & May.


Drinks corner

Replacing the old aluminium windows with Crittall windows was a game changer when it came to adding character to all the rooms. The contractor encouraged the designer to raise the heights of the internal doors to give the whole place a more airy feel.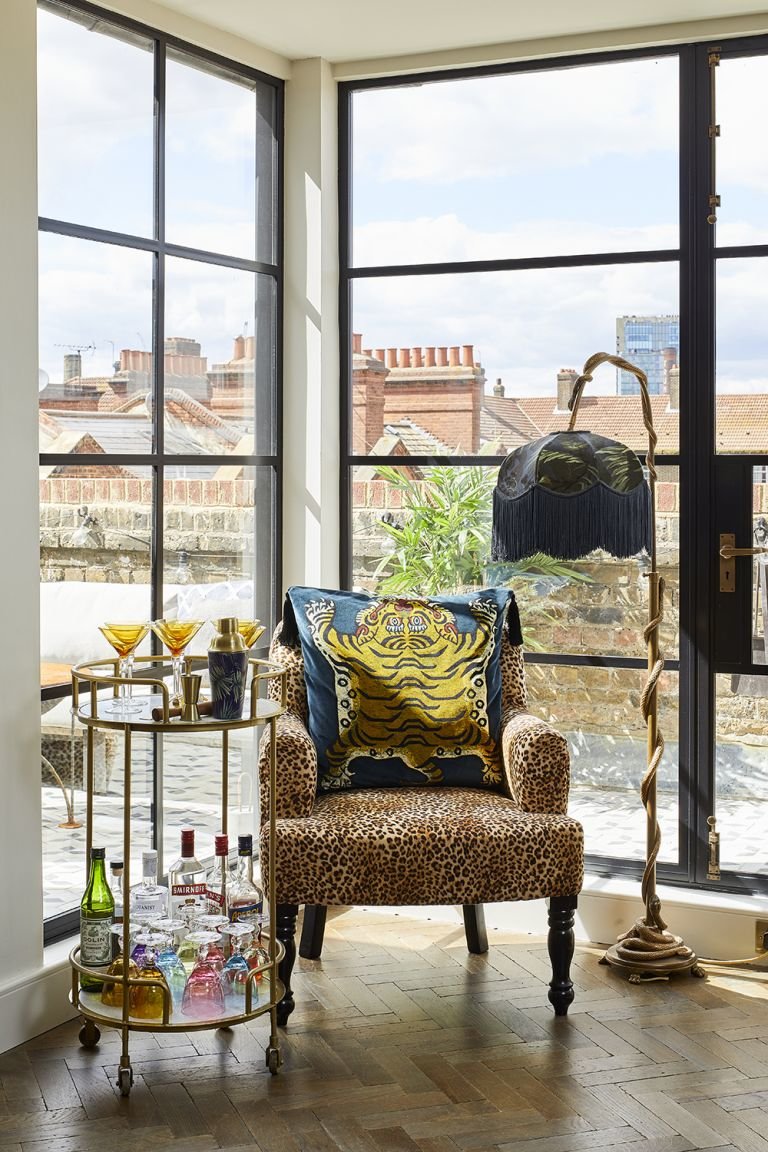 Terrace

The views of the City from the flat are amazing at night so turning the terrace into an outdoor living space was really important. Vintage tiles from Bert & May run the whole length of the space. Seating and a firepit that doubles as an outside table were added to make it a great chill out area.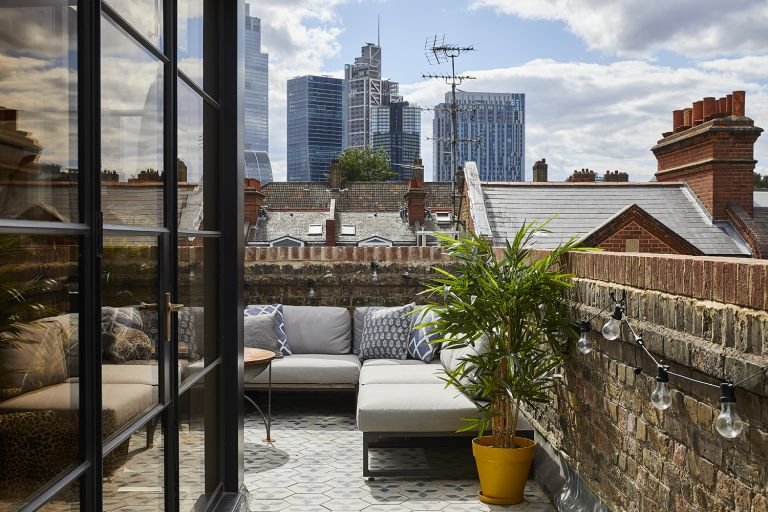 Bedroom

Aside from the master bedroom, the other two bedrooms and both bathrooms are fairly small. A key part of the brief was to maximise the space and to create as much storage as possible.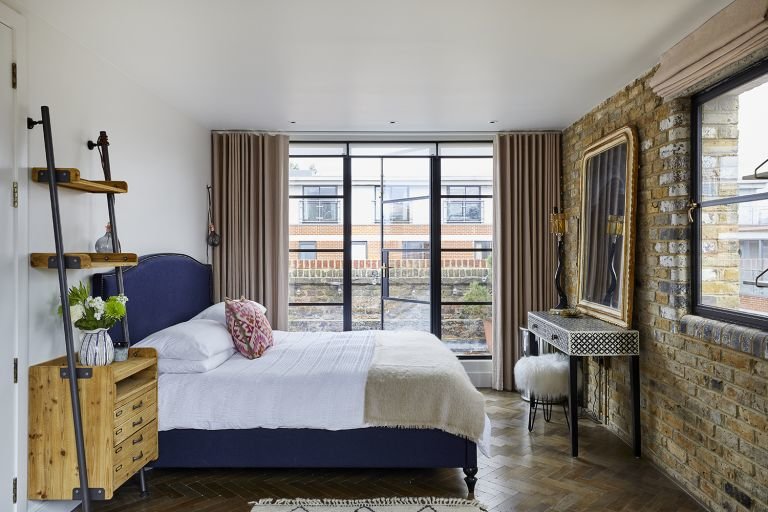 Dressing area

A real luxury, this clothes hanging are was designed using industrial-style beams in homage to the style of the decor.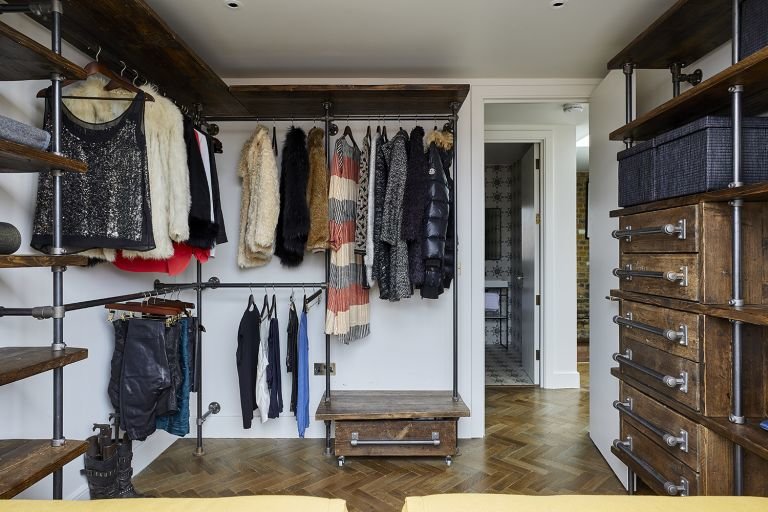 Bath

The owner loves a bath but trying to cram one into either of the small bathrooms was really challenging. Instead, the designer decided to make it a feature by installing it into the master bedroom.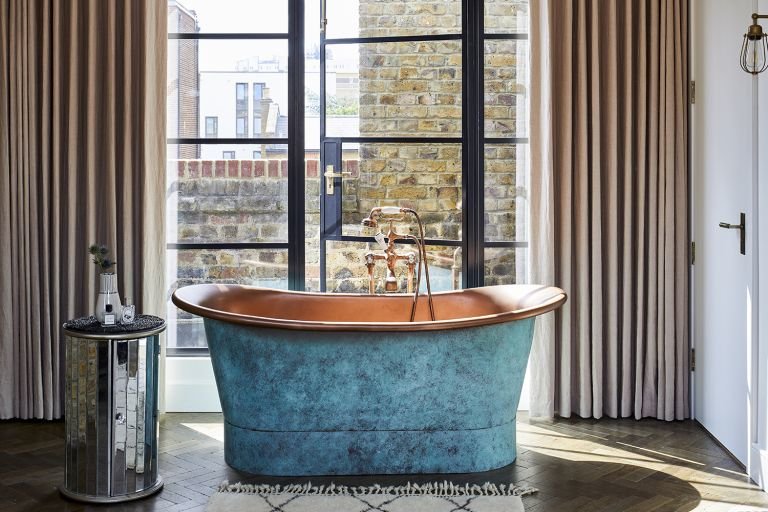 Shower room

More tiles from Bert and May soften the Crittall-style partitions of this shower room