When Orlando Soria's parents bought their 1977 home in California, it's safe to say that the interior designer loathed the existing deck that had been tacked on to the exterior. "One element that I've been itching to change on their house since they moved in is the deck that sits outside the kitchen," Soria wrote on his lifestyle blog, HommeMaker.

The previous deck had a corrugated metal roof, which was aging poorly and caused the area beneath it to be dark and uninviting. "It's crazy how much one material can ruin a whole space," Soria said of the metal. Earlier this year, he designed an improved structure using a beautiful and timeless natural material: redwood.




Soria redesigned his parents' two-story deck with wood sourced from Humboldt Redwood.

Soria chose redwood for its many functional and aesthetic benefits, which include durability and a natural warmth and color that meshes with different styles. "With the deck plan, I'm trying to create something that is simple and elegant, not too modern, but also not overtly traditional," he said.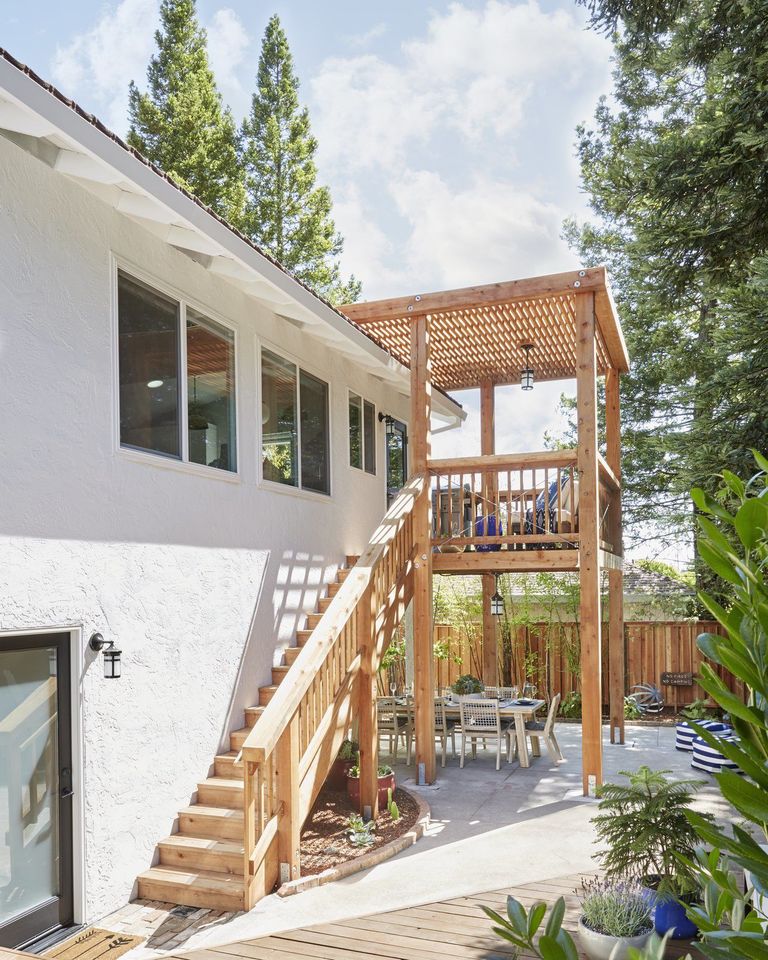 A view of the new redwood structure, complete with rebuilt stairs. "It has basically made the house look 100% better from the outside," Soria said.

Stylistically, Soria refers to the residence as a "Frankenstein of a house," due to ill-advised remodels executed before his parents bought it. The new deck is part of his effort to instill a cohesive appearance inside and out. For the design, he opted for strong lines created by substantial redwood timbers and a streamlined slatted roof.

Now, the new redwood structure conveys a warmth and elegance to the facade of the '70s home, and furnishes two separate outdoor areas for the owners' use. An upper deck is a lovely spot to grill or curl up with a good book, while the lower dining room facilitates easy summer meals. No matter the occasion, thanks to the durability of redwood, Soria's parents will now enjoy their backyard well into the future. "I can see us using this yard for years to come, because it truly is a lovely place to hang," Soria said.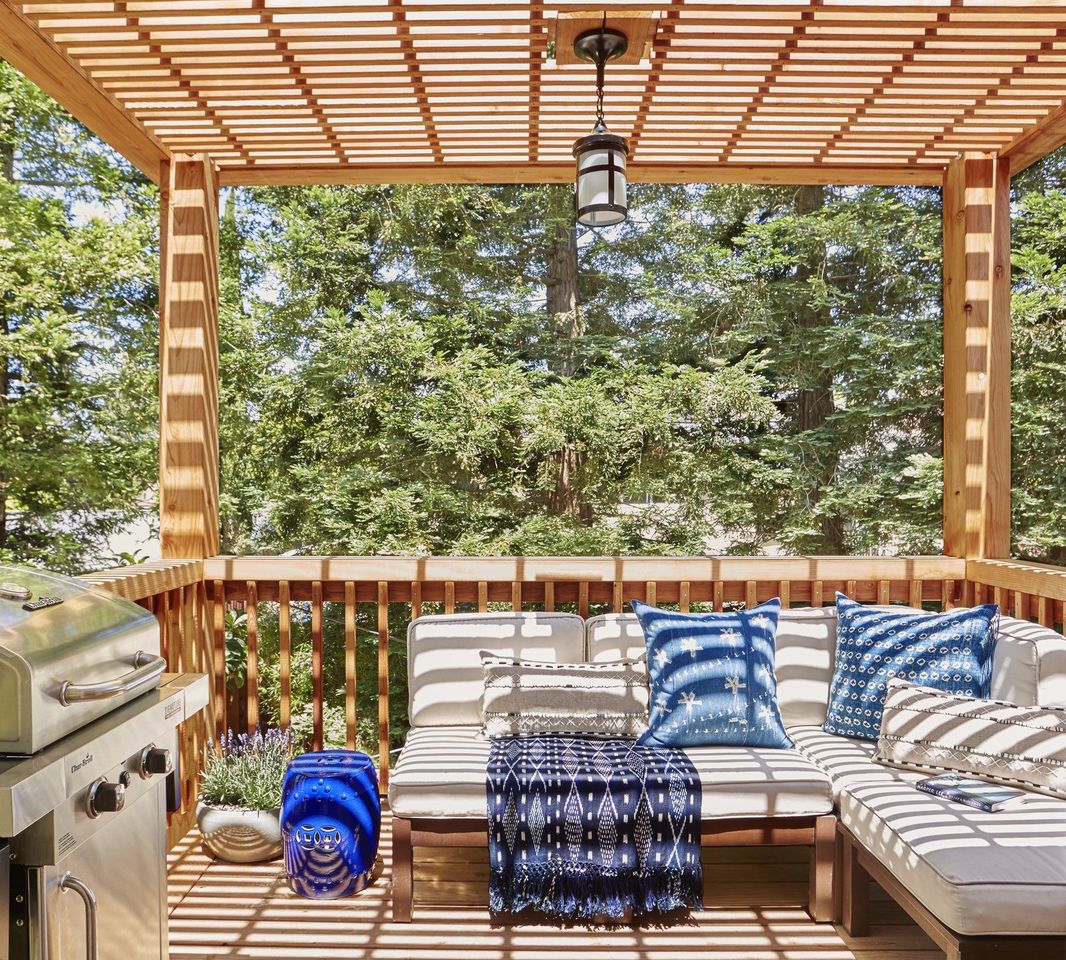 The upper level of the deck now provides a cozy hangout spot right off the kitchen. The roof casts beautiful dappled shade.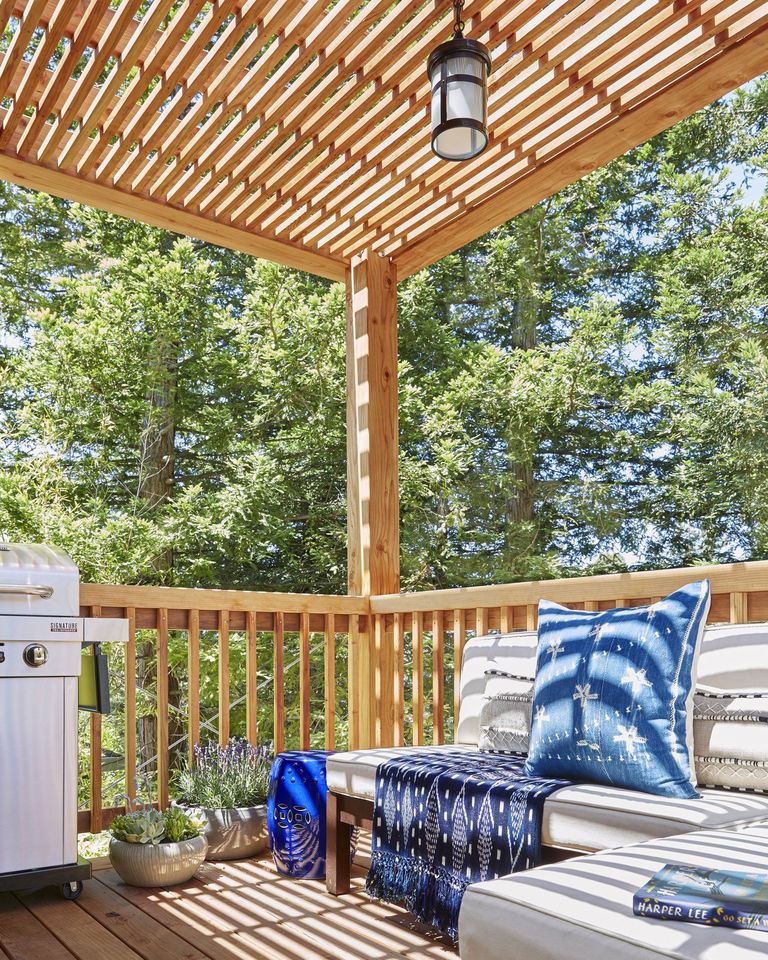 Hefty redwood timbers support the structure and frame views of the surrounding trees.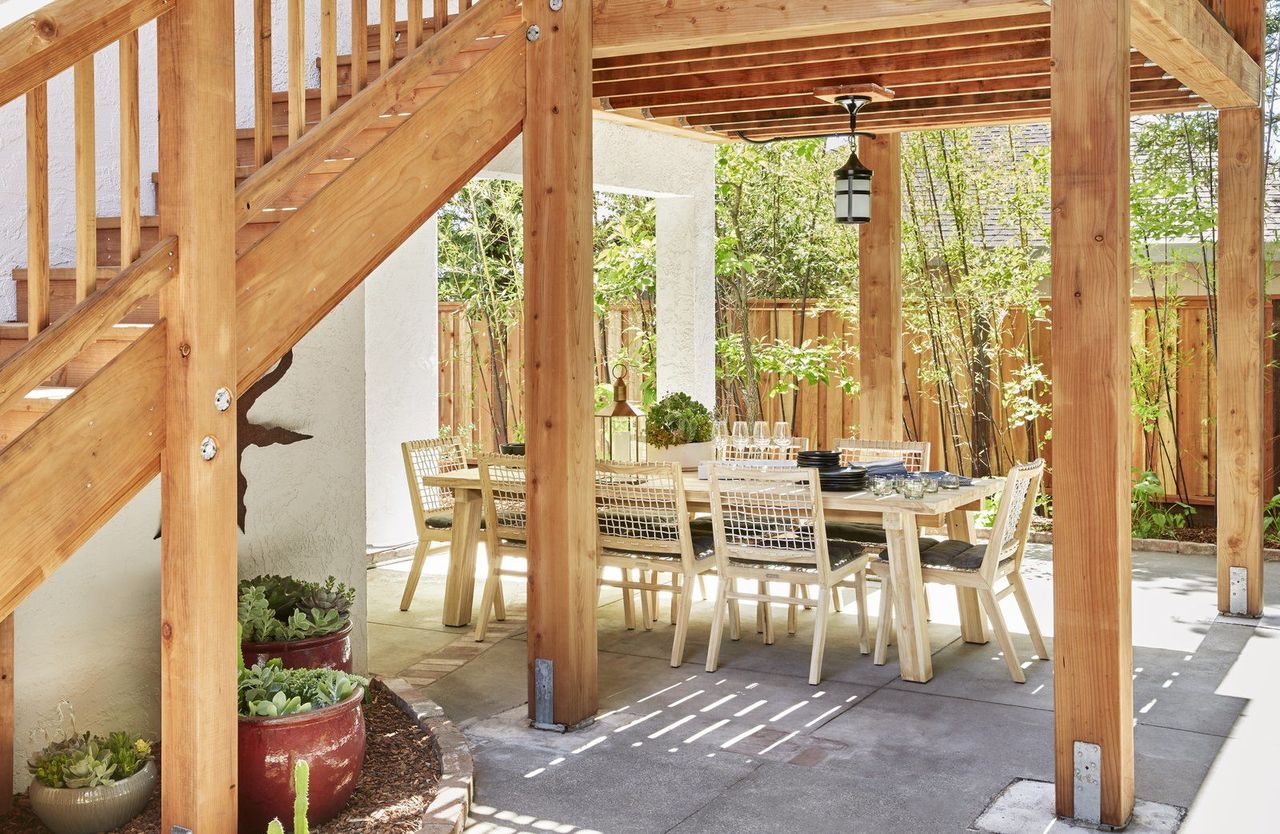 The lower level area is now the perfect protected spot for al fresco dinner parties.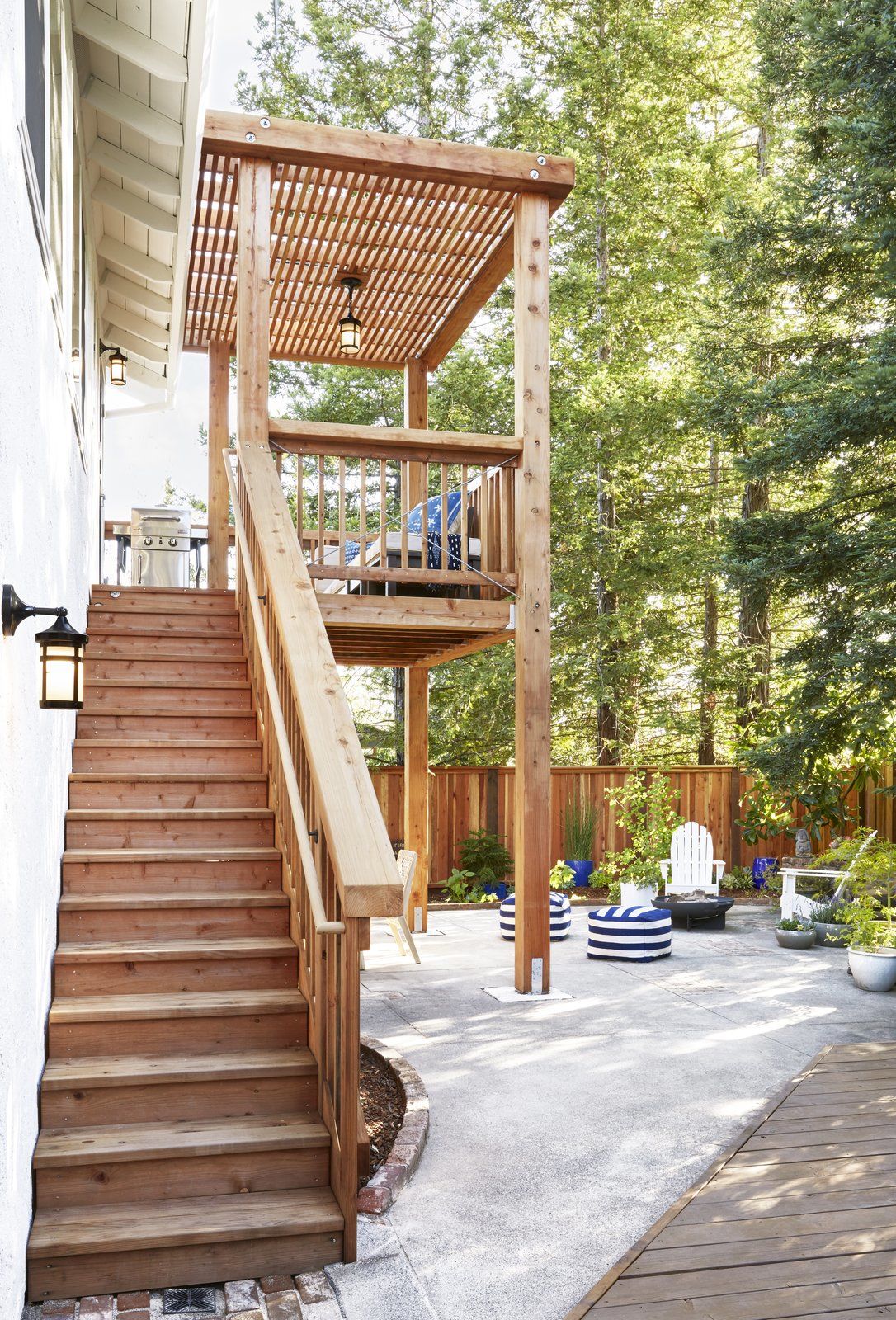 Humboldt Redwood lumber and timbers are Forest Stewardship Council® (FSC® C005200) certified, which means that the forests it's harvested from are responsibly and sustainably managed.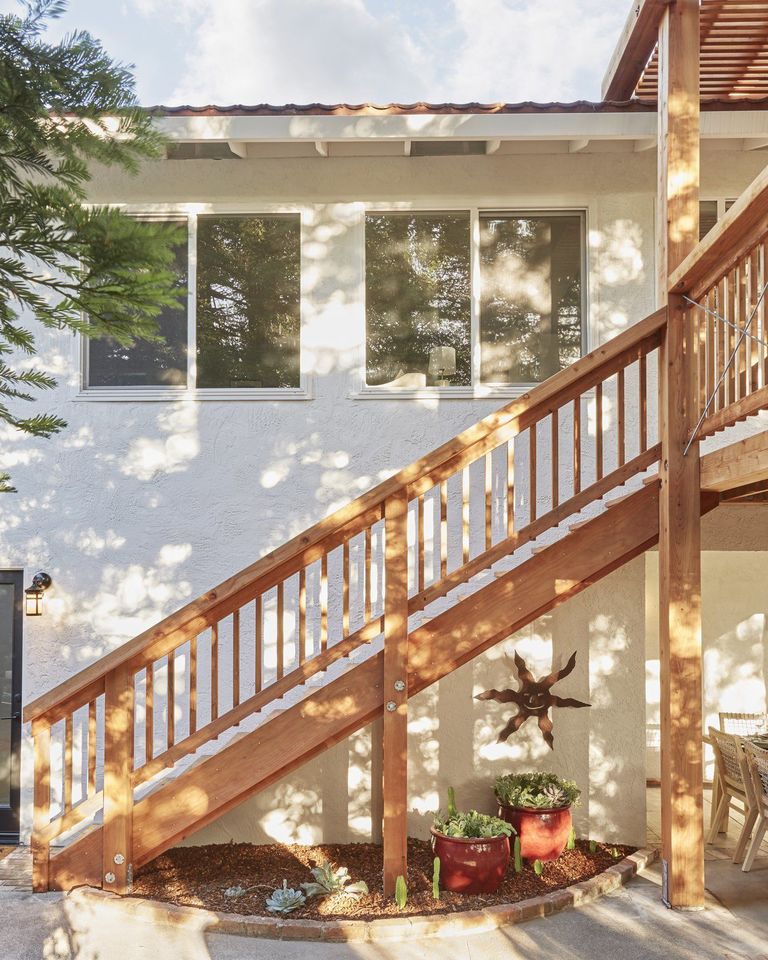 The entire redwood structure elevates the previously ordinary backyard, and also improves the overall value of the home.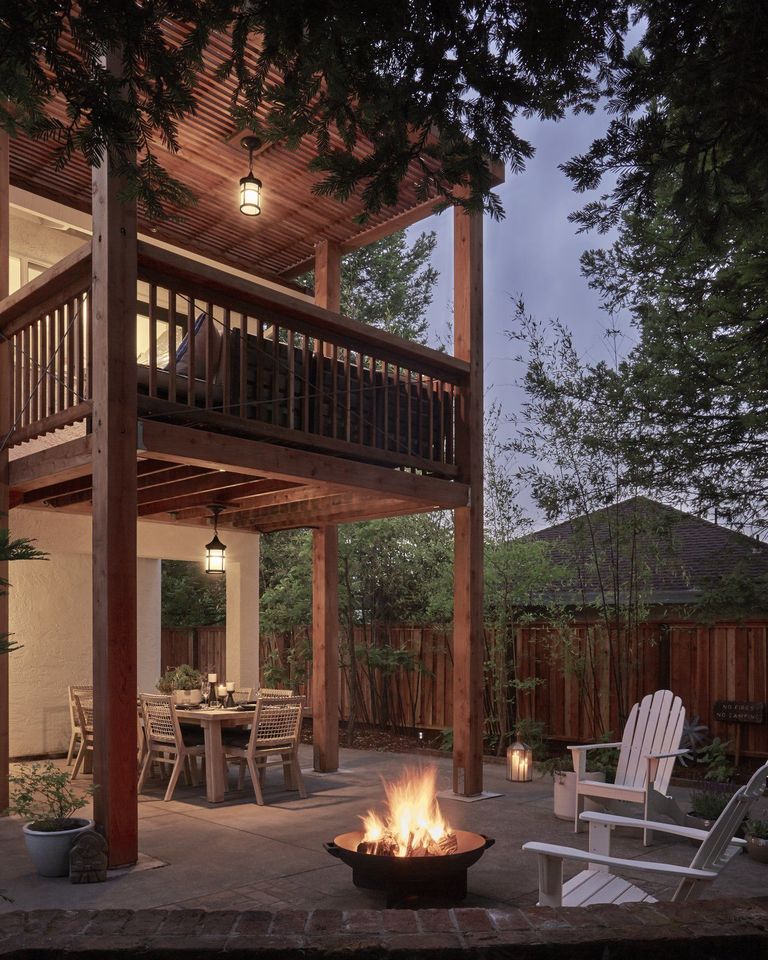 Since the project was completed earlier this year, Soria's parents enjoy their backyard every day.