Mexico City–based architecture firm Productora, together with Los Angeles's Part Office, has breathed new life into an otherwise unremarkable 1930s bungalow in the verdant Elysian Heights neighborhood of L.A. "The original house was given new life and slightly reorganized with new windows focusing on existing trees and views," says Wonne Ickx, principal of PRODUCTORA.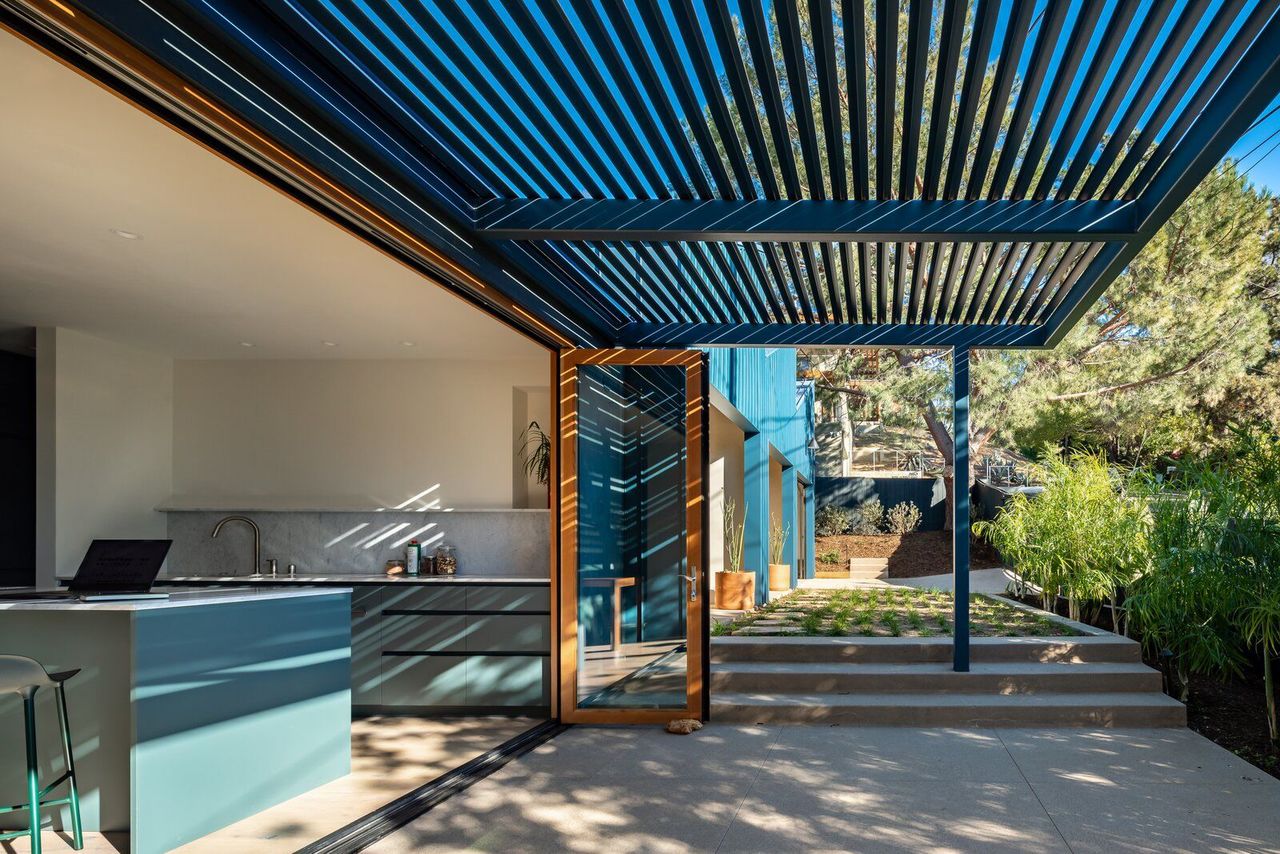 Aptly renamed Casa Nova, the simple dwelling has been transformed into a striking, bright-blue home with a sawtooth roof and generously sized, retractable glass doors that open out onto shaded patios and a large California pepper tree beyond.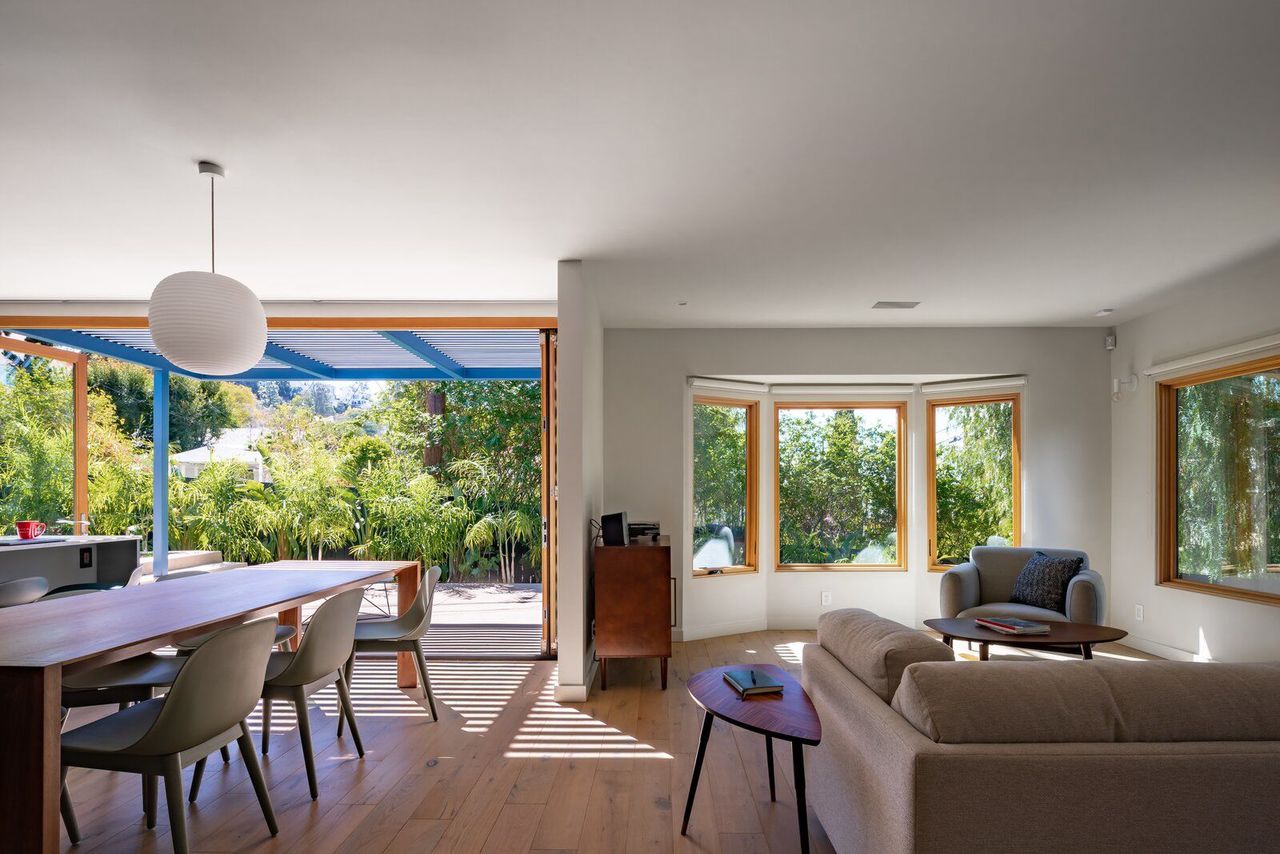 The architects retained much of the original structure and added three volumes, which house the primary bedroom and a studio/garage. They also refreshed the kitchen and enlarged and reoriented the living room.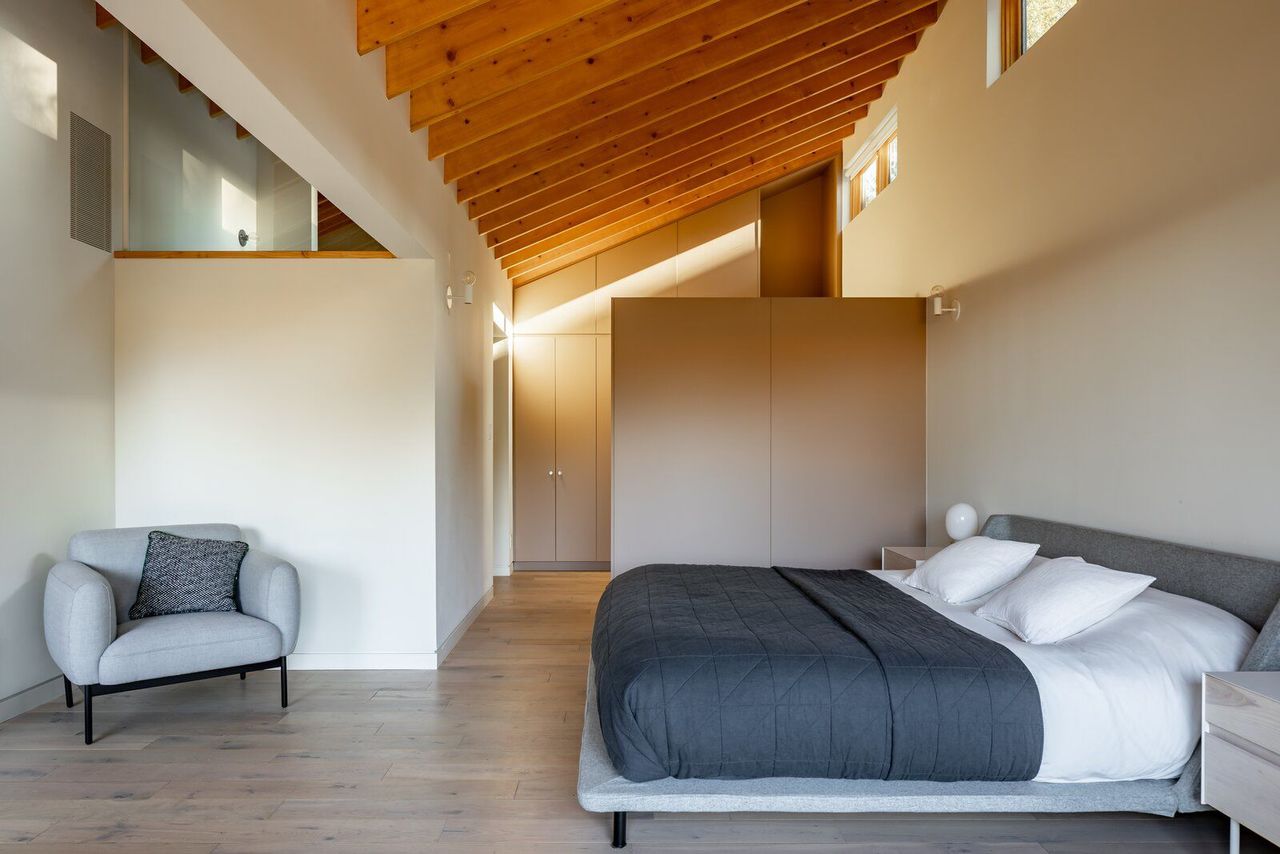 "The project takes advantage of the light across the site," says Ickx. "You see morning sun through the clerestory windows of the sawtooth extension and sunsets through the new patio windows."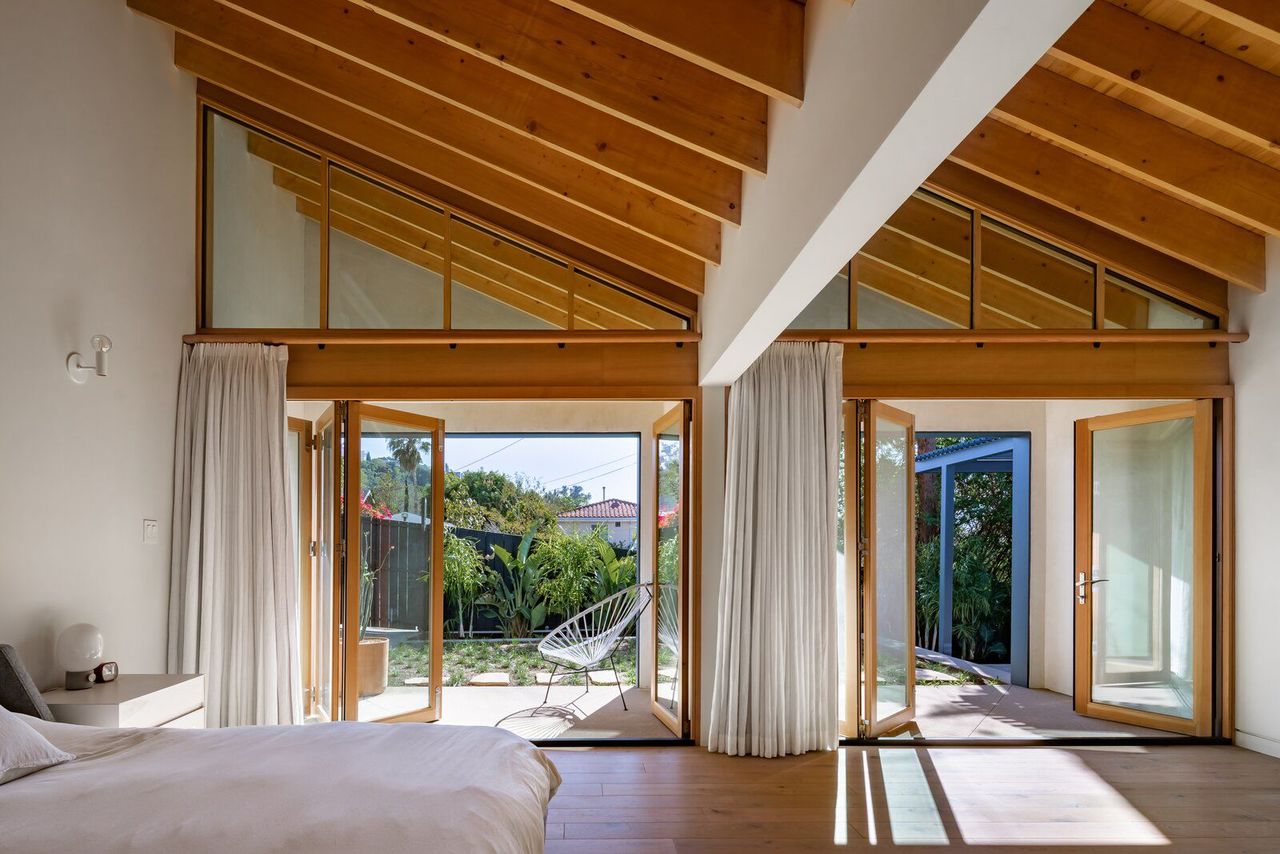 To bring the outside and inside closer together, the walls of the primary bedroom extend out to create coveted shade and protect from L.A.'s unforgiving sun. There is even an outdoor shower at the base of the pepper tree.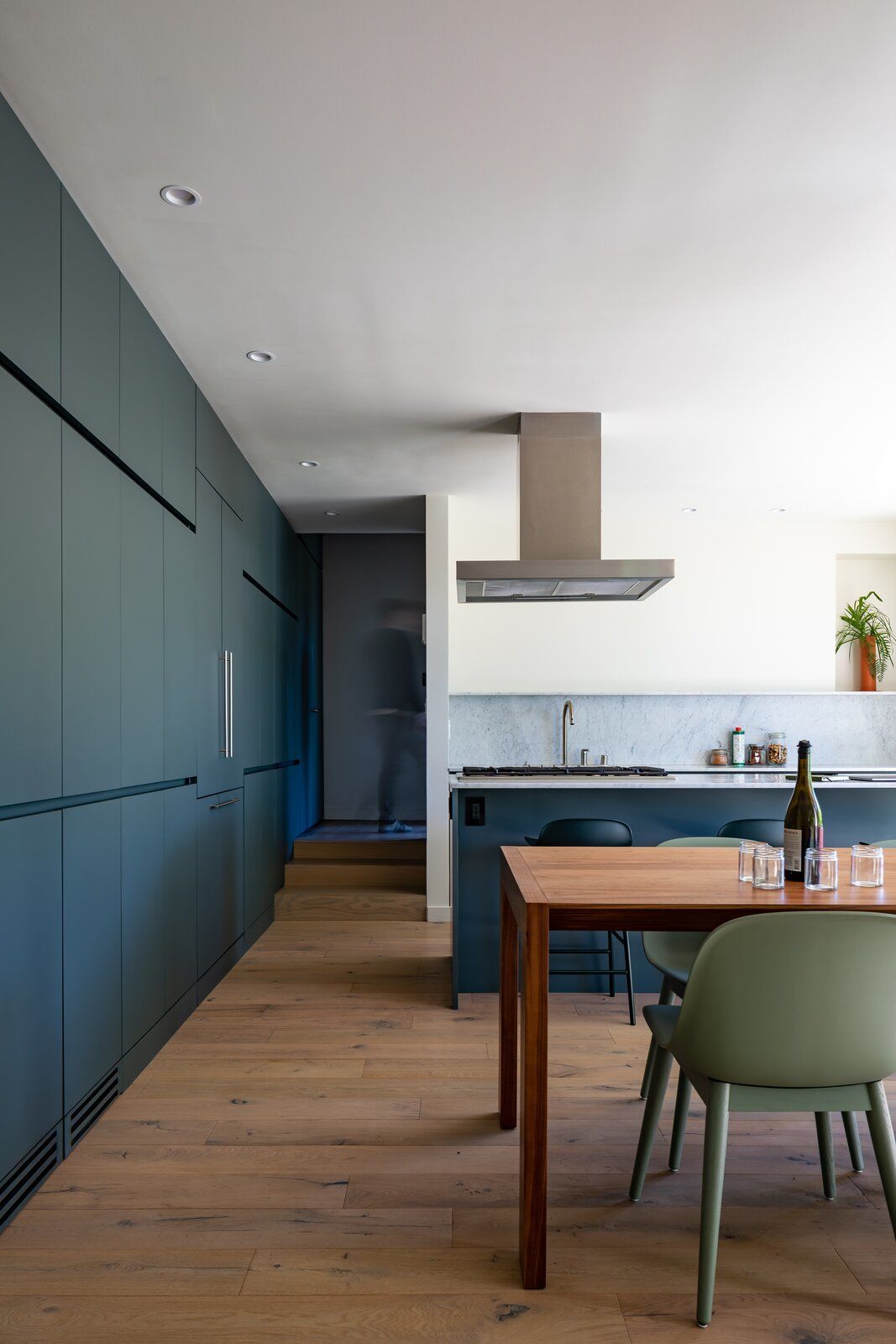 For the architects, the project was a subtle task of balancing elements that unify and differentiate the spaces. For example, while the exterior is united by its zingy shade of blue, the original volume is rendered in stucco, while the extension has a vertical board-and-batten facade.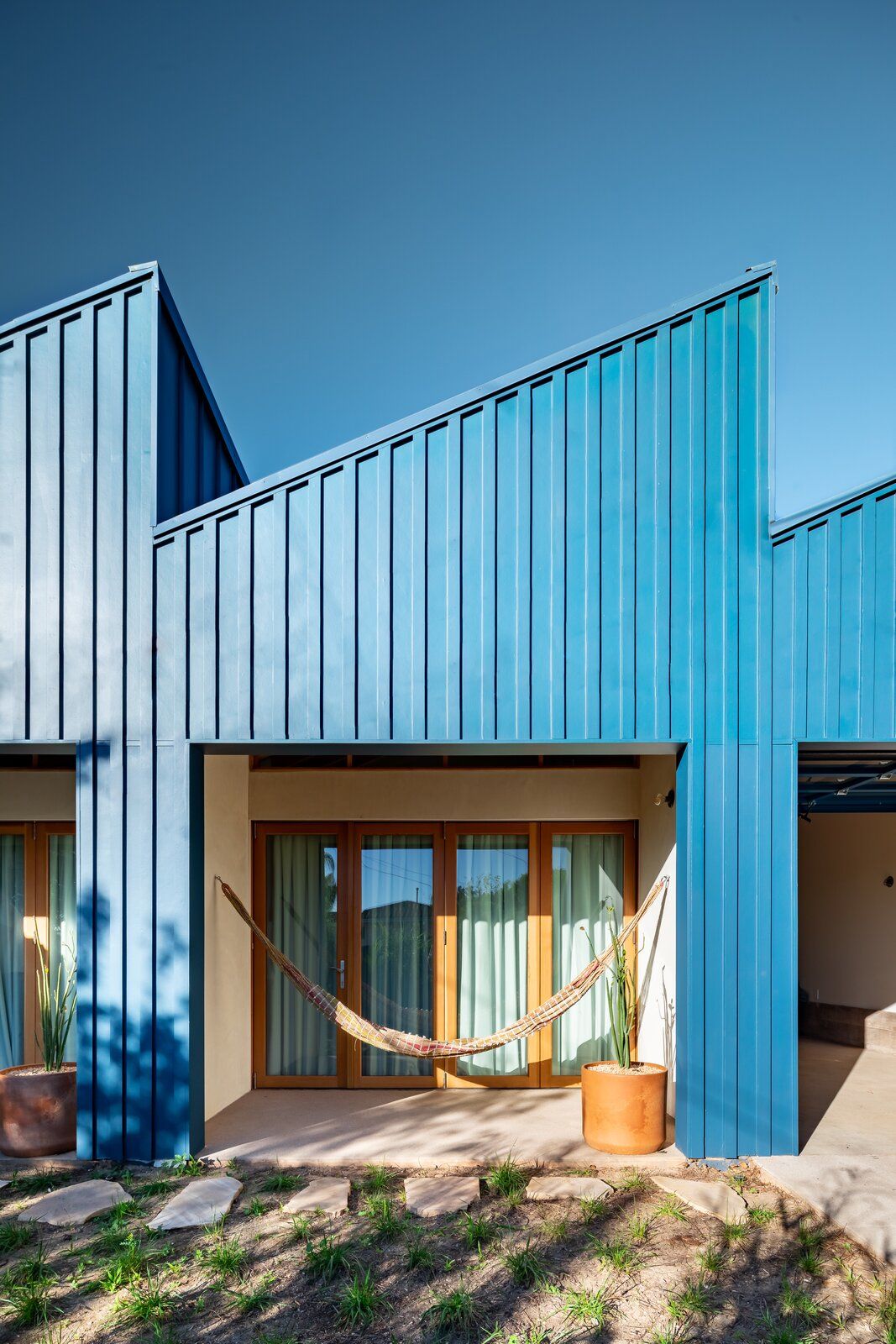 The original home's interior features blue and green hues while the addition is remarkable for its warm timber and earthy colors. "There are softer tones here that don't compete with the structure and wood ceiling," explains Ickx. And although the addition sits three steps above the old home, hardwood floors run throughout both. "We really tried for the new addition to establish a dialogue with the previously existing house," says the architect.