Snow Bay spans nearly two acres on the southeast end of San Salvador Island in the Bahamas. The property offers 200 feet of the delicate white sand beach for which it's named, just steps away from Snow Bay National Park, the island's only tidal creek system. Licensed to become a boutique resort, it can also serve as a postcard-worthy getaway for the whole family.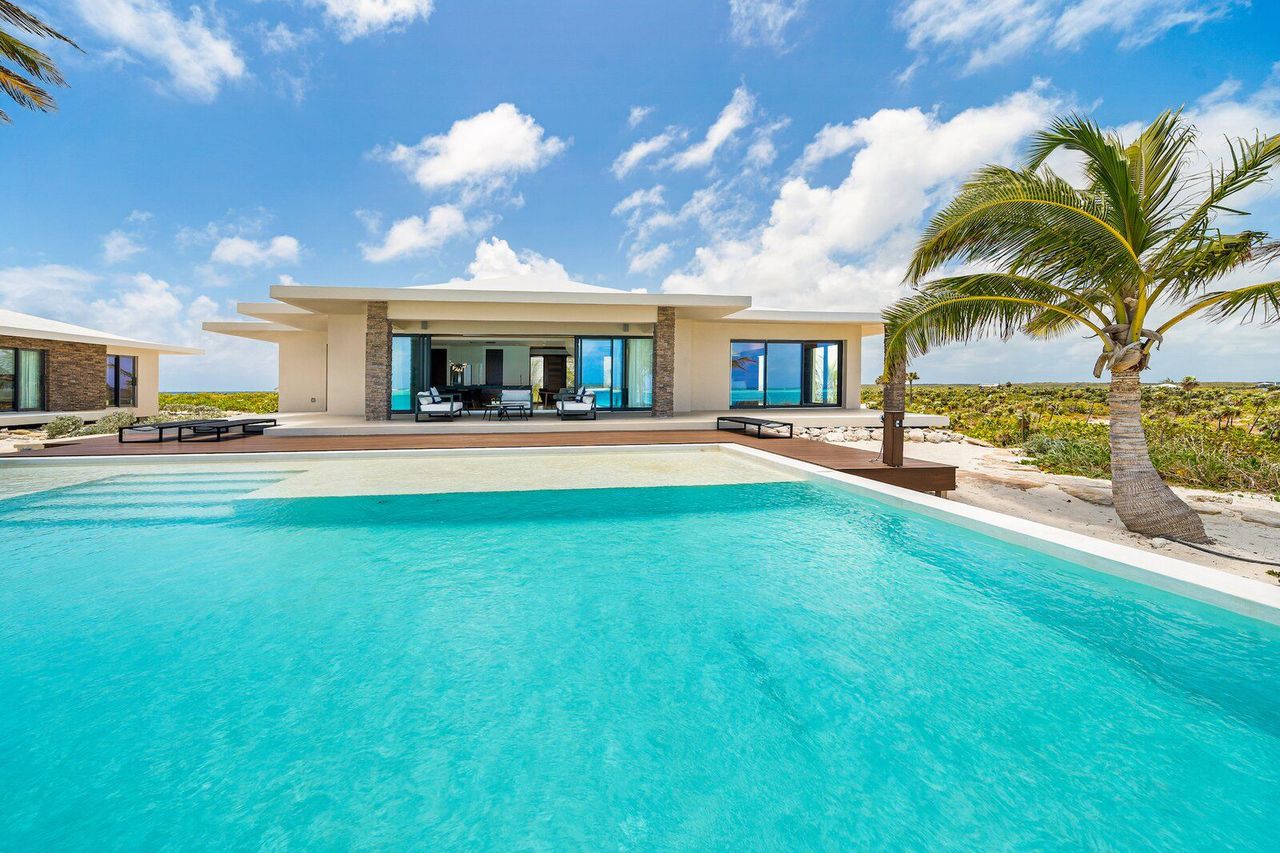 Snow Bay Beach Resort's main villa is one of four on the property.

Built in 2019, four modern, eco-friendly villas offer 5,000 square feet of living space. Each concrete-and-stone villa features cooling ceramic tiles for energy efficiency.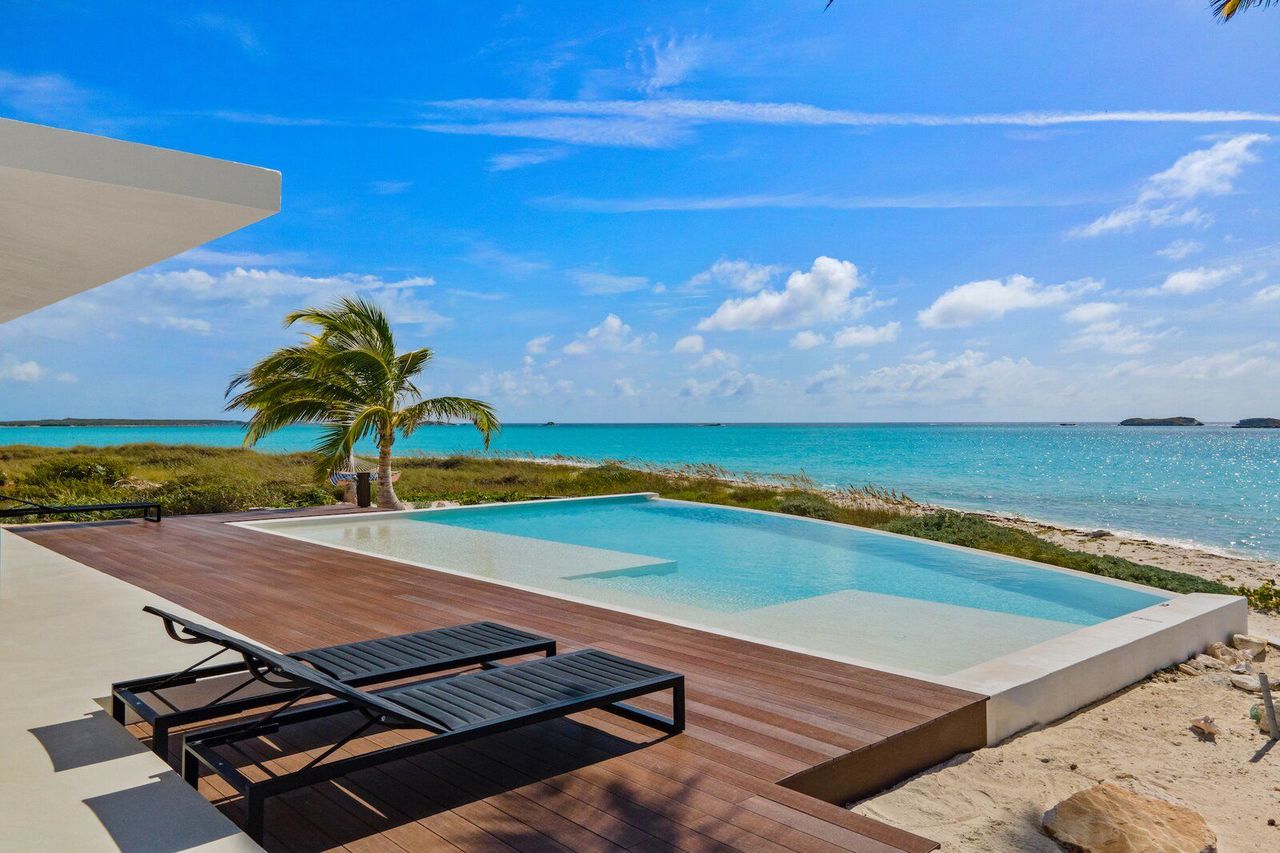 Three of the four villas have direct sea views. The main villa overlooks a freshwater infinity pool with a chlorine-generating cleaning system.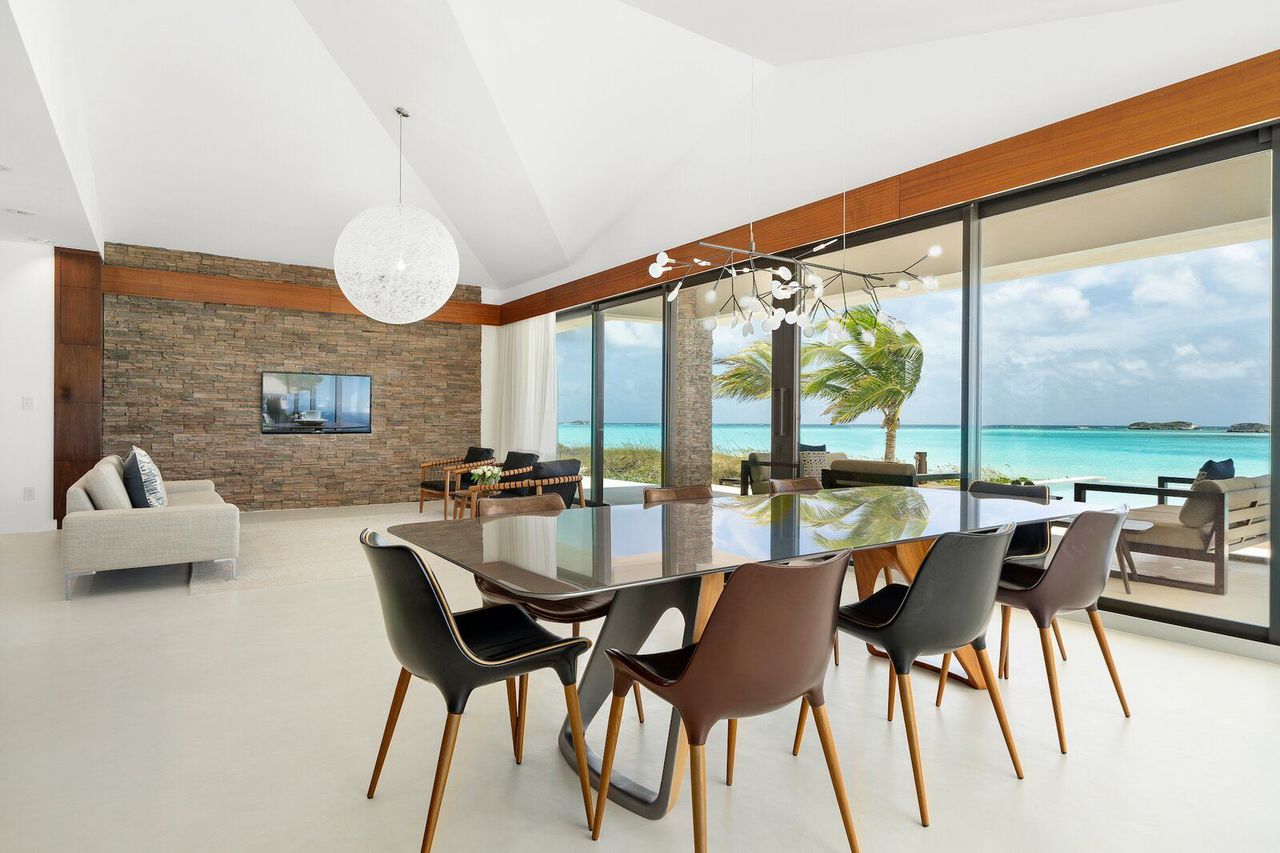 The main villa's open floor plan maximizes views of the crystal blue water and provides space to entertain.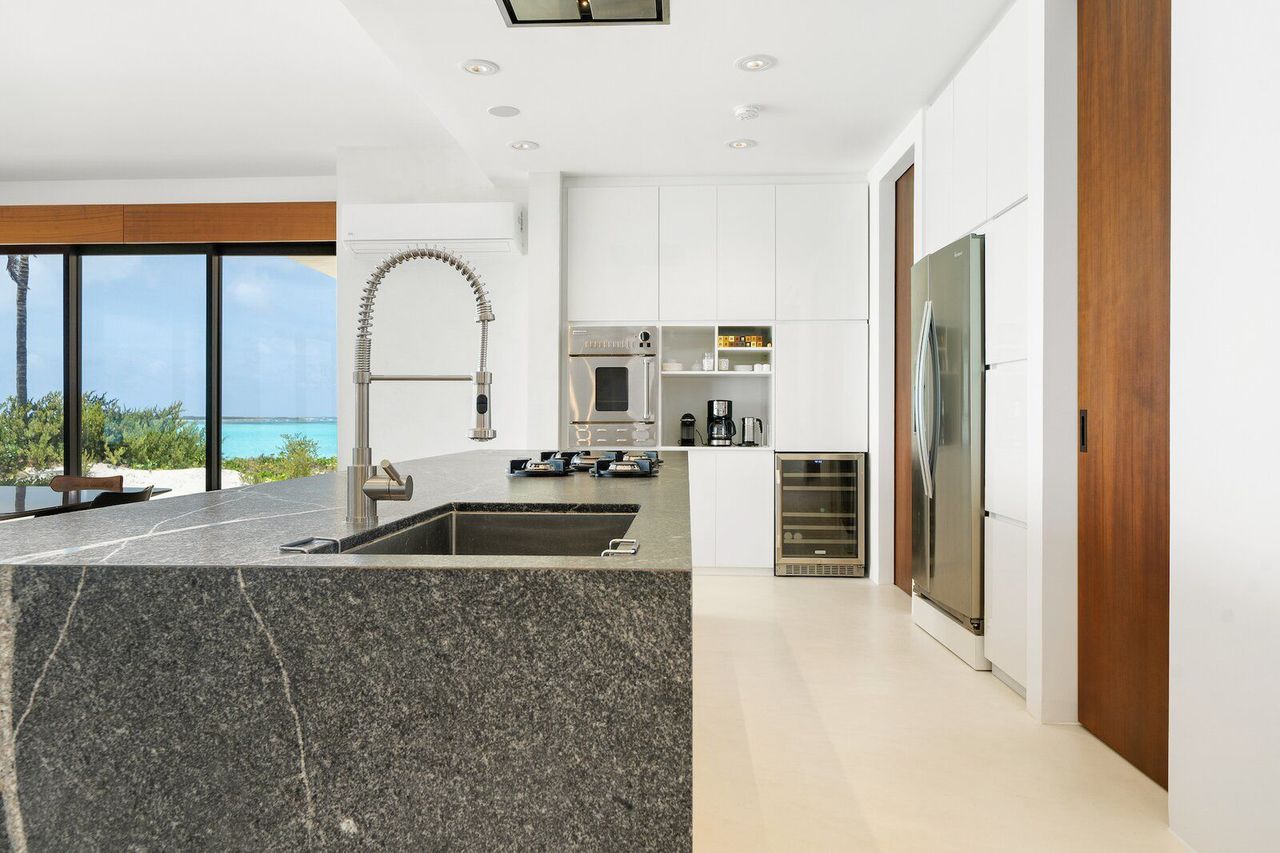 Open to the main living space is a modern kitchen equipped with stainless steel appliances, a chest freezer, breakfast bar, large pantry, water softener, and a reverse osmosis water filtration system.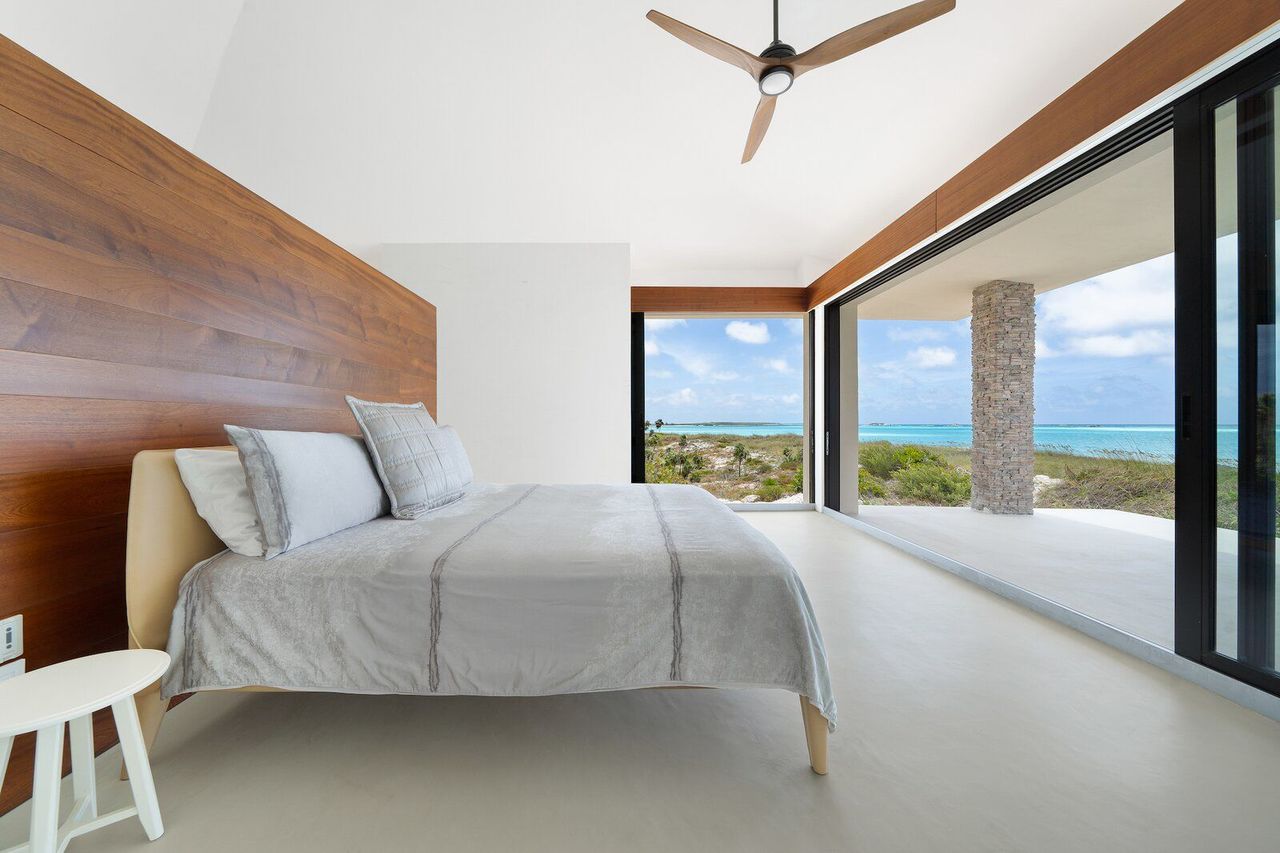 Wake up to the sound of the waves in the main villa's main bedroom.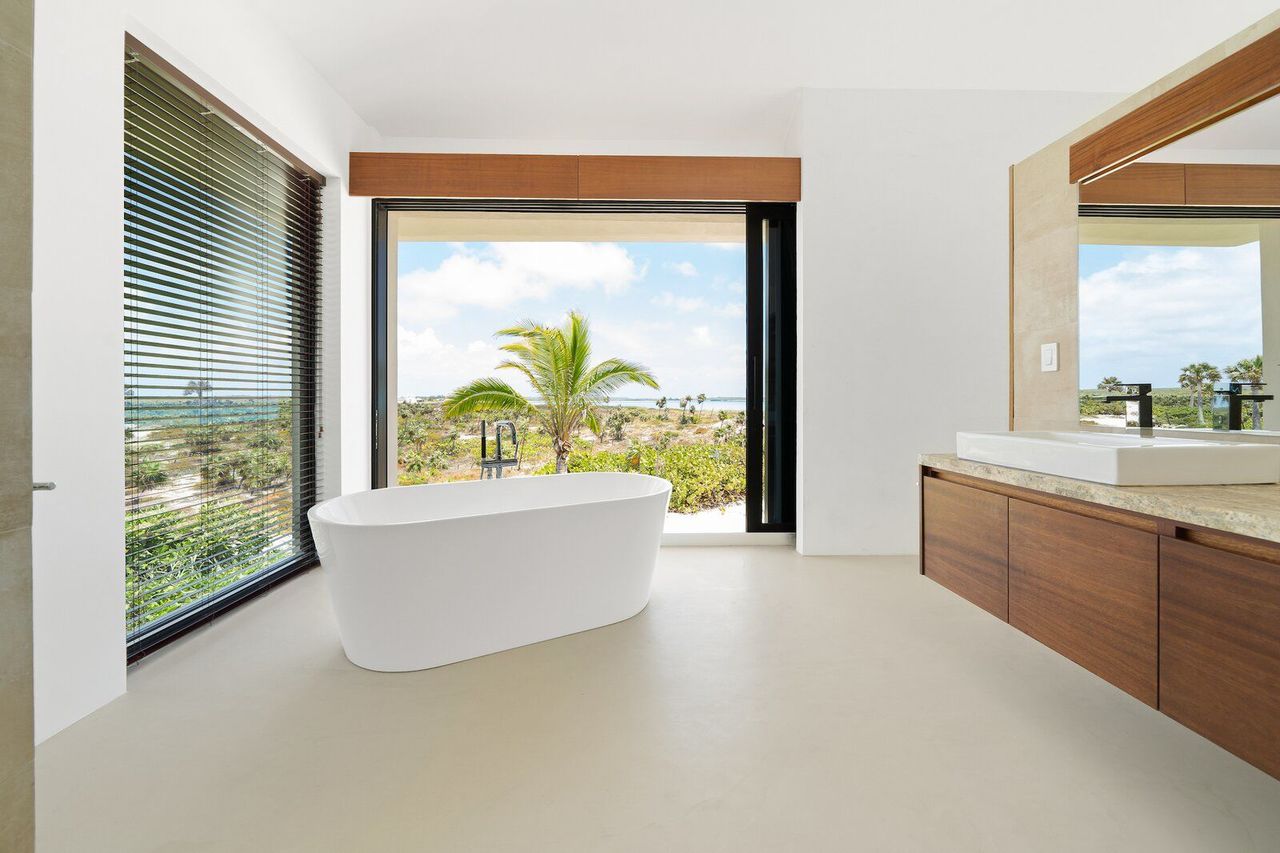 A spa-inspired bathroom with a deep soaking tub and sliding door allows fresh breezes to flow through.

Snow Bay was constructed with sustainability in mind-there are no water or electricity bills for the property. The property runs on a system of 72 ground-mounted solar panels, two water wells, a reverse osmosis system, and a 28 KW water-cooled diesel automatic generator.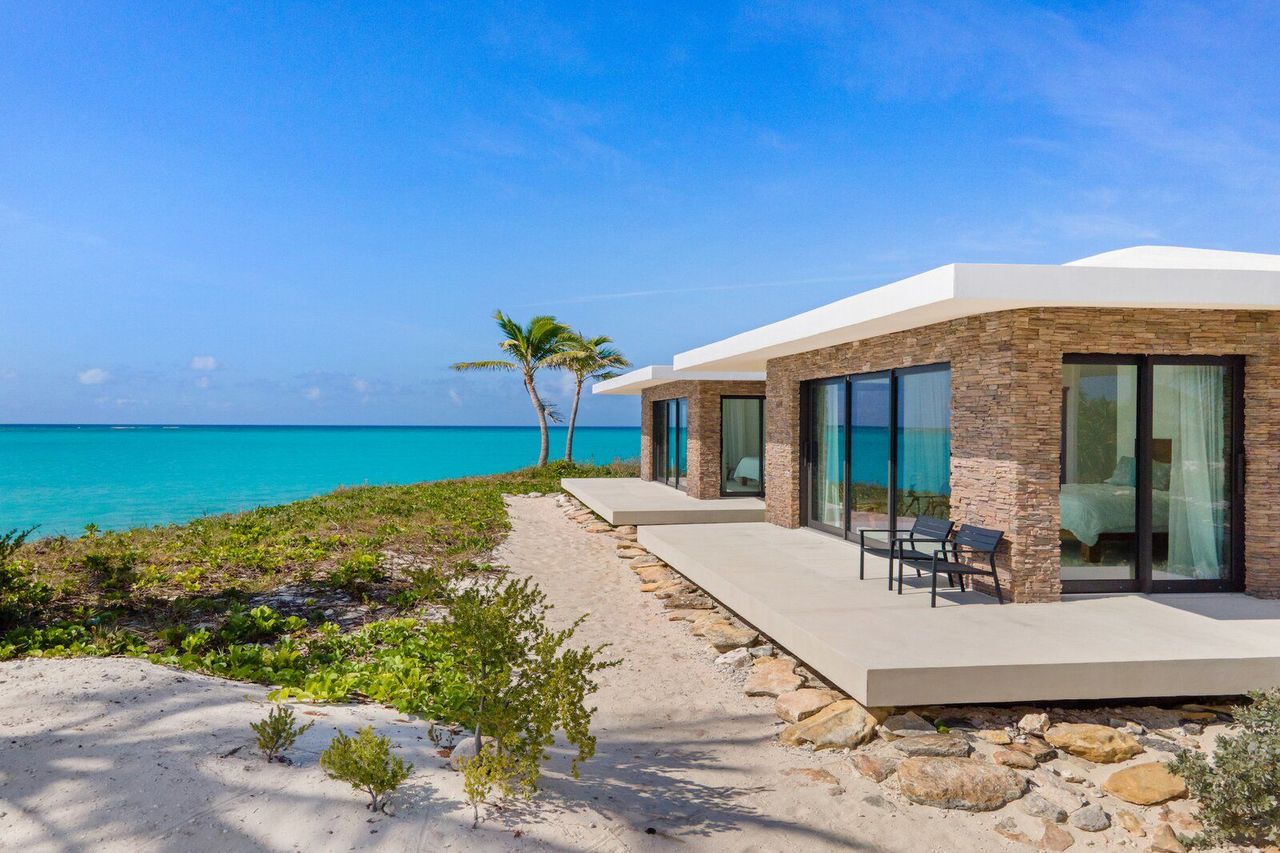 Uniform seaside villas give the property a manicured feel.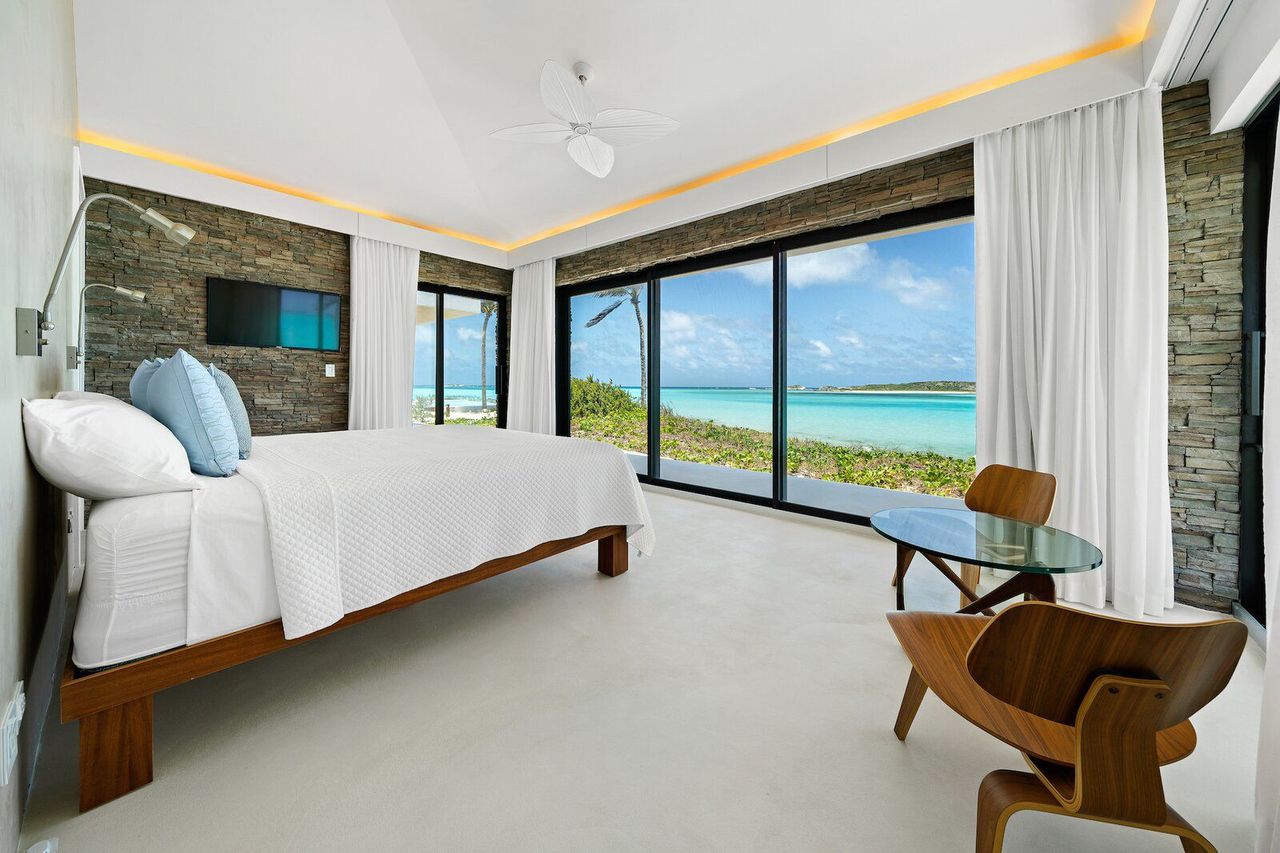 The seaside villas' impact-resistant sliding glass doors allow for eco-friendly indoor/outdoor living.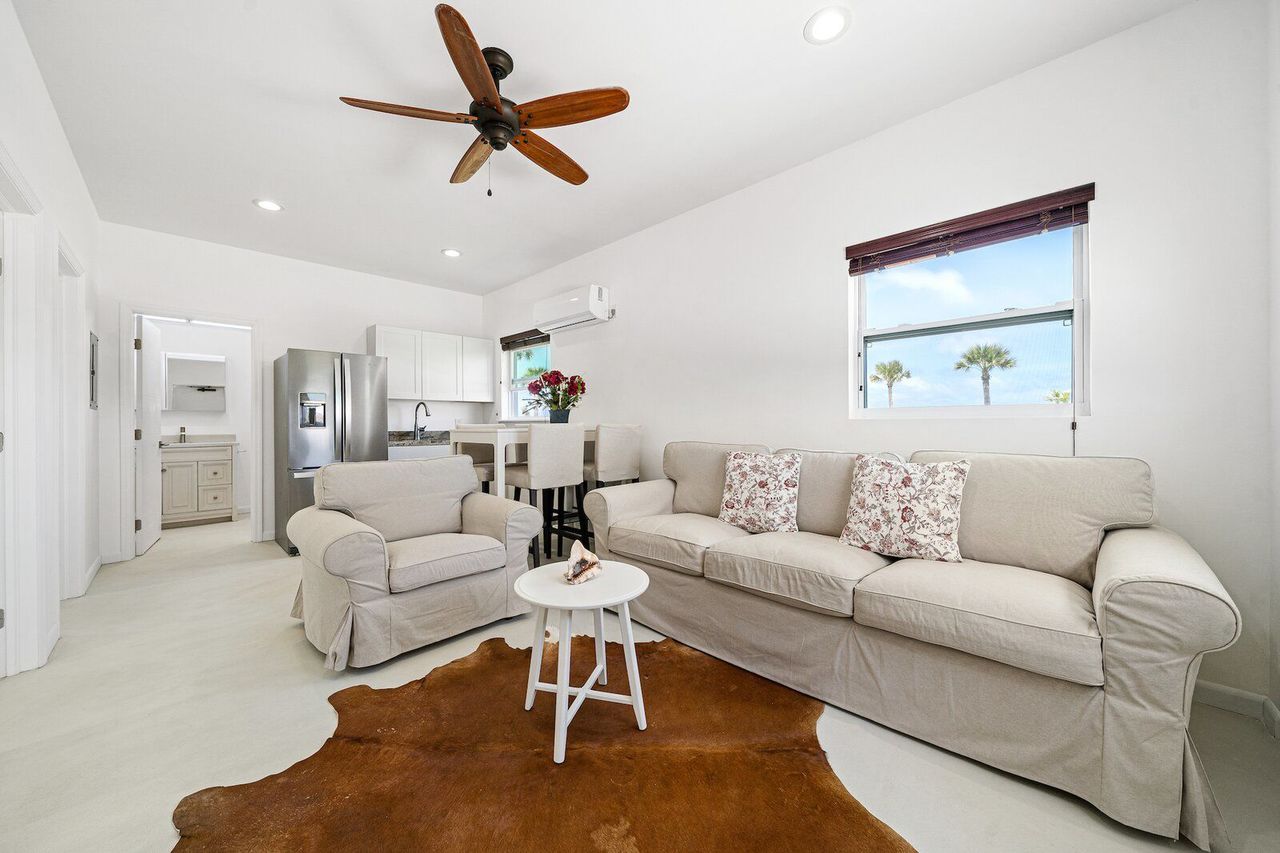 Every villa is fitted with central air conditioning and ceiling fans. This seaside villa's kitchenette and living space provide a space for guests to make themselves at home.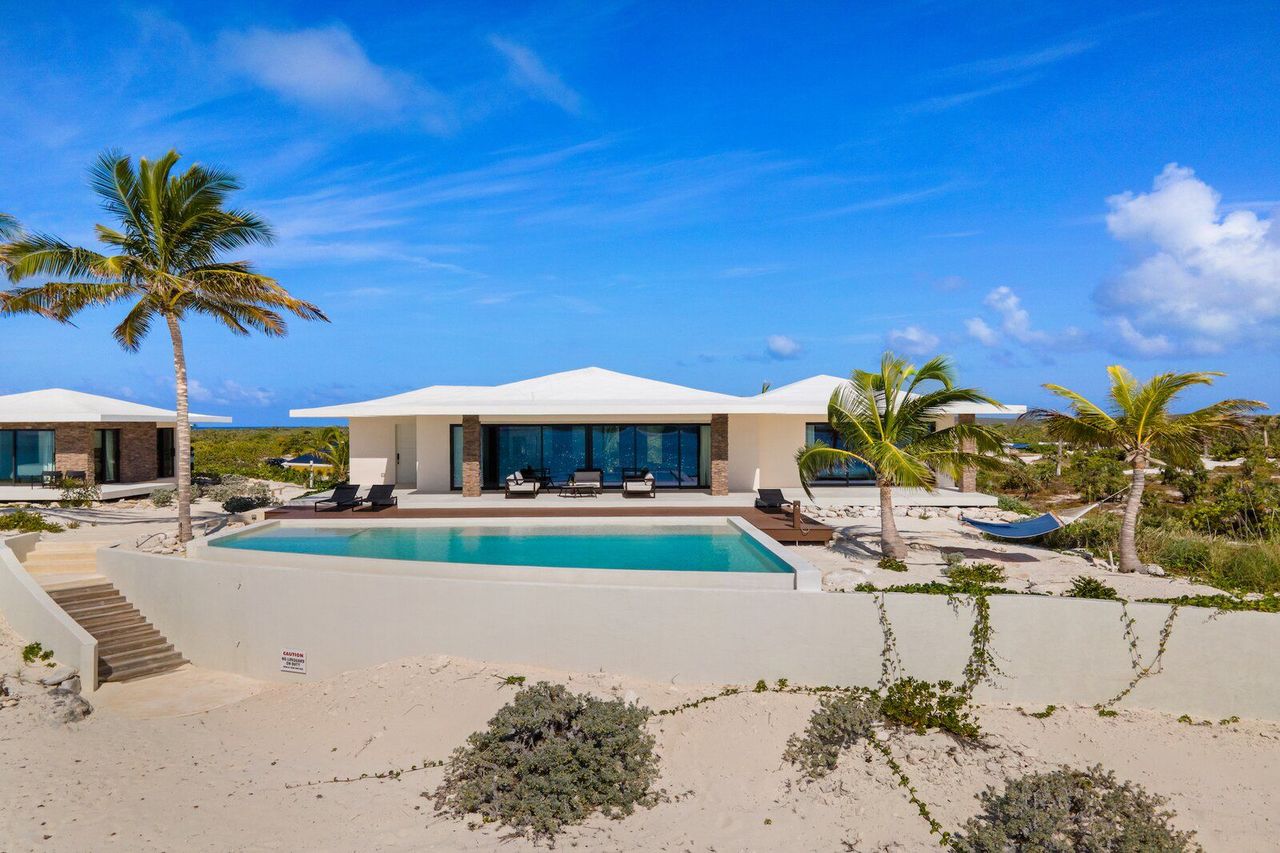 As an added assurance, a 37-foot concrete retaining wall runs the length of all three seaside villas.

Benefiting from trade winds, the property is a dream destination for sailing, kitesurfing, and windsurfing from November through May.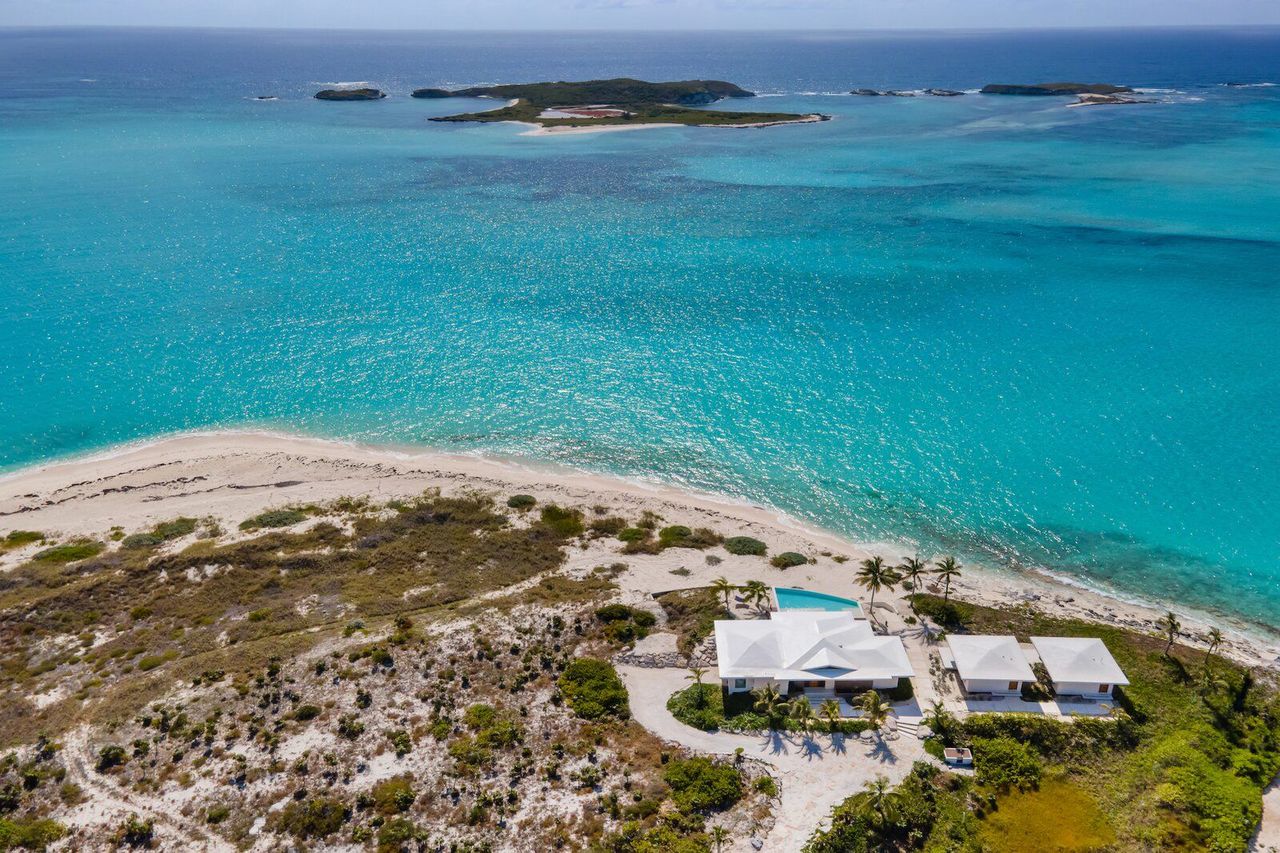 White sands and crystal blue waters surround Snow Bay Beach Resort.