Perched above Newport Beach in Sydney, Australia's spectacular Northern Beaches is an elegant outdoor pavilion, lawn, and pool designed to embrace panoramic views. Designed by Sydney–based architecture studio Carter Williamson, the contemporary addition is a continuation of their previously completed Newport House project. Tasked with creating an outdoor living area the clients could use all year round, the architects developed a solution that provided a balance of shelter and open space.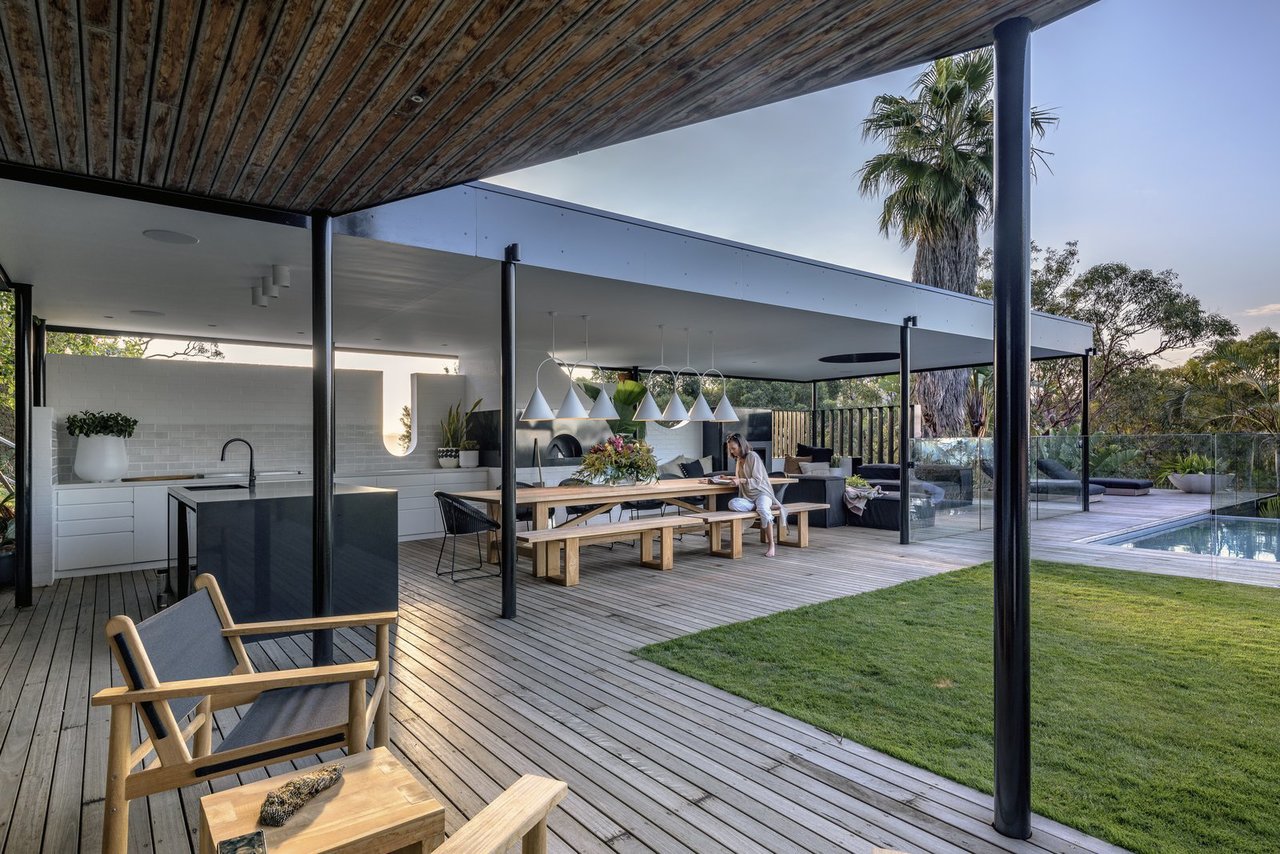 The pavilion surrounds the lawn and infinity pool, providing a covered living space for enjoying the outdoors. Blackbutt hardwood timber decking extends throughout the various programs, providing a feeling of continuity.

Named LA Cool, the structure was inspired by the low-lying pavilions of American modernism. The low, horizontal structure remains unobtrusive to the surroundings.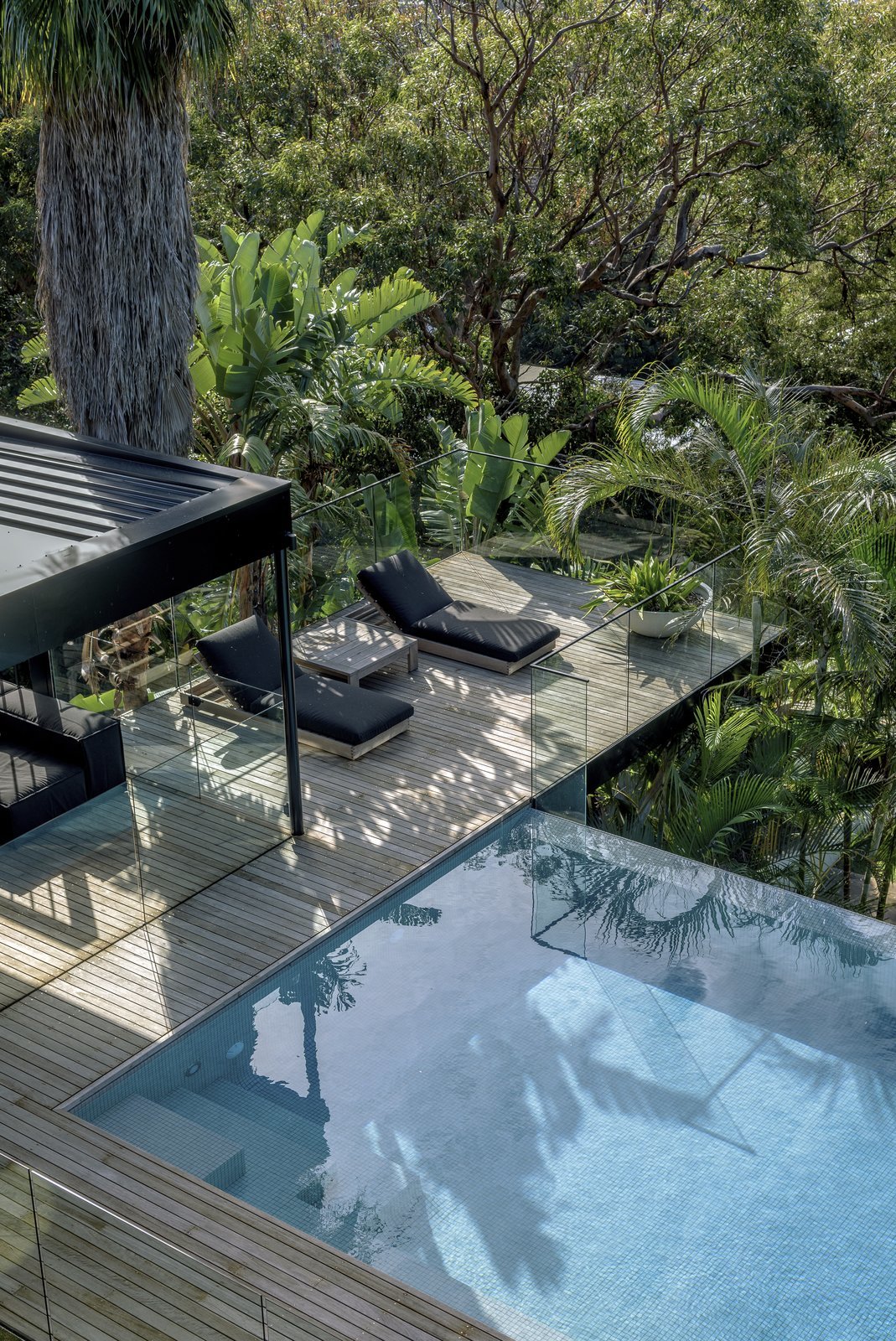 The infinity pool reaches out above the hillside with stunning views of Australia's Northern Beaches.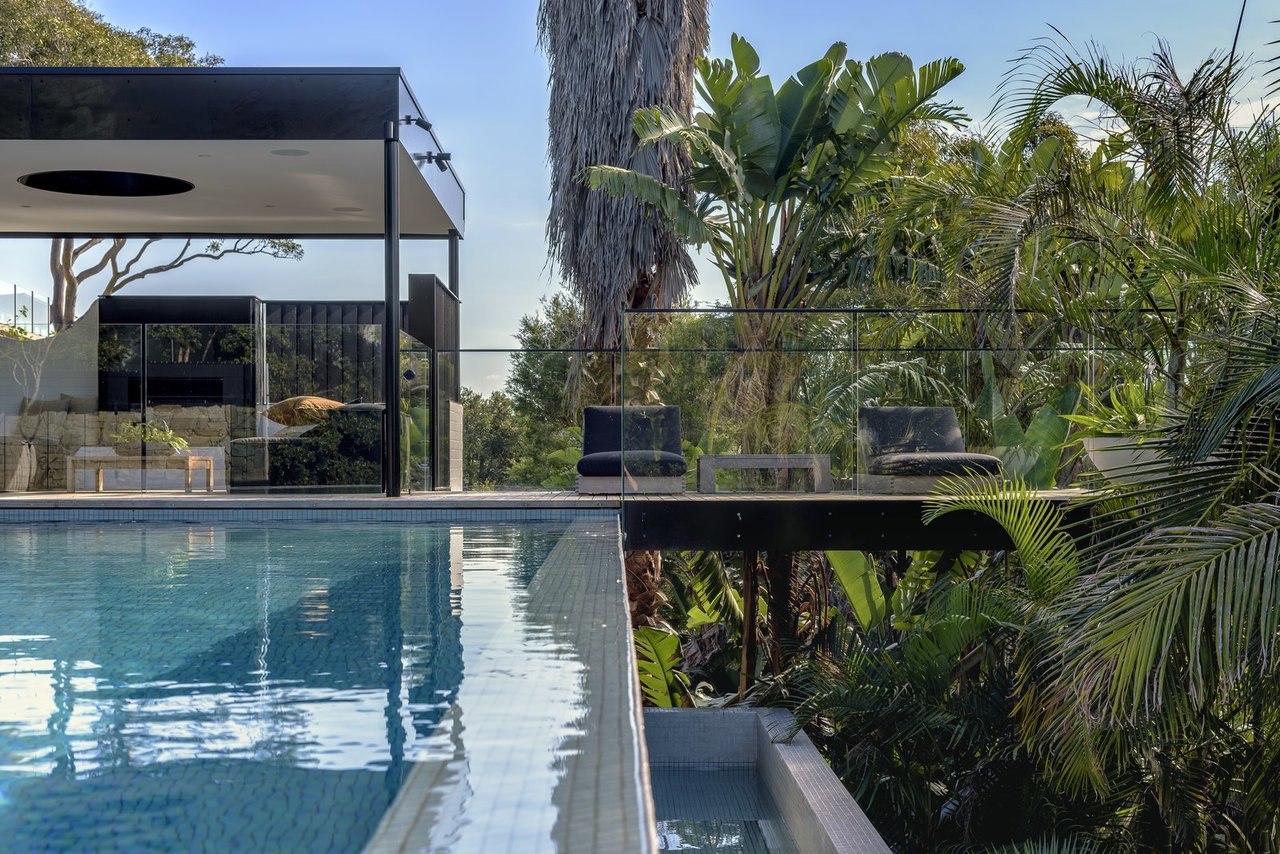 Cantilevered above the terrain, the infinity pool pavilion and lounge spaces embrace the lush foliage of the surrounding landscape.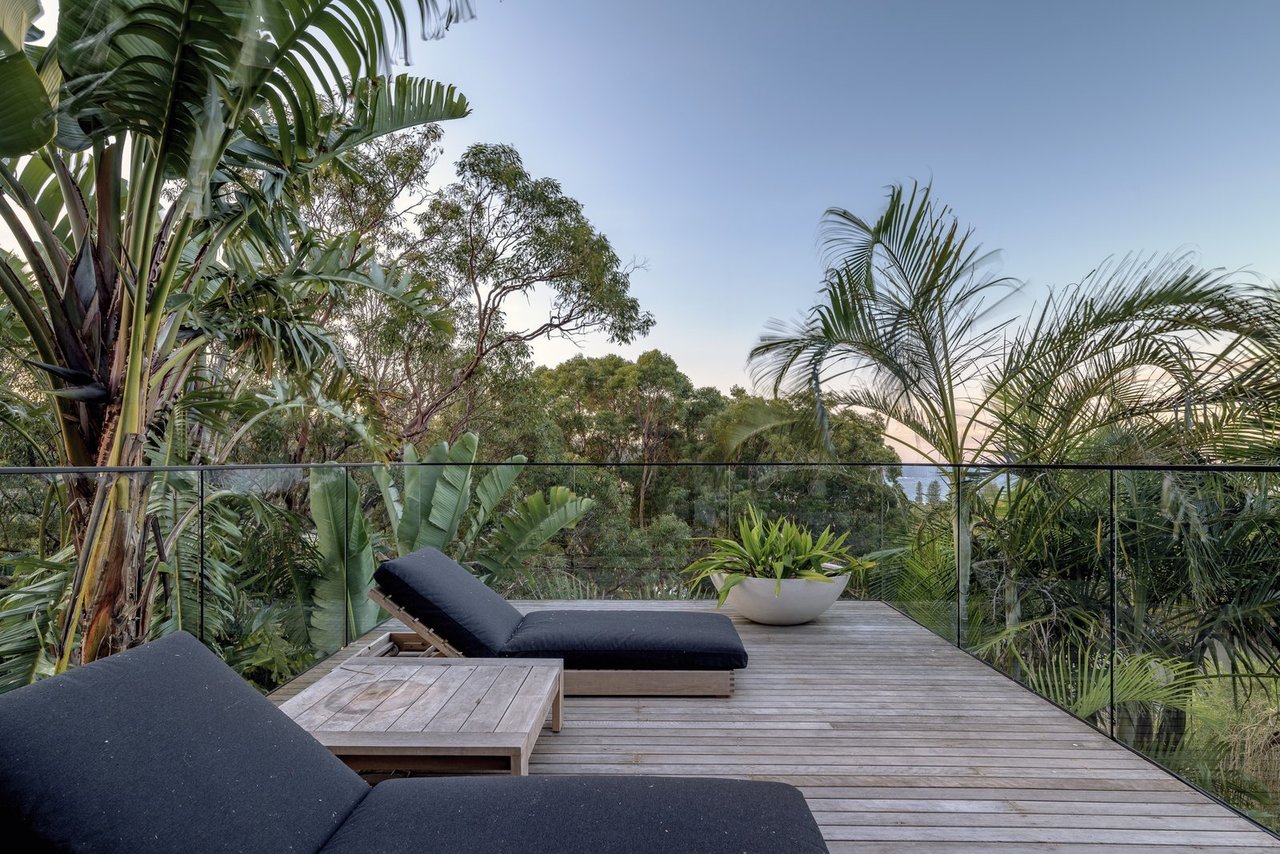 The exterior lounge area, complete with chaise lounges by Eco Outdoor, is an ideal vantage point to enjoy the dramatic views of the surrounding land.

The pavilion includes both a covered and uncovered section which allows the space to be used throughout multiple seasons and types of weather. A fireplace, kitchen, and a wood-fire pizza oven provide all the necessities for dining, entertaining, or just relaxing.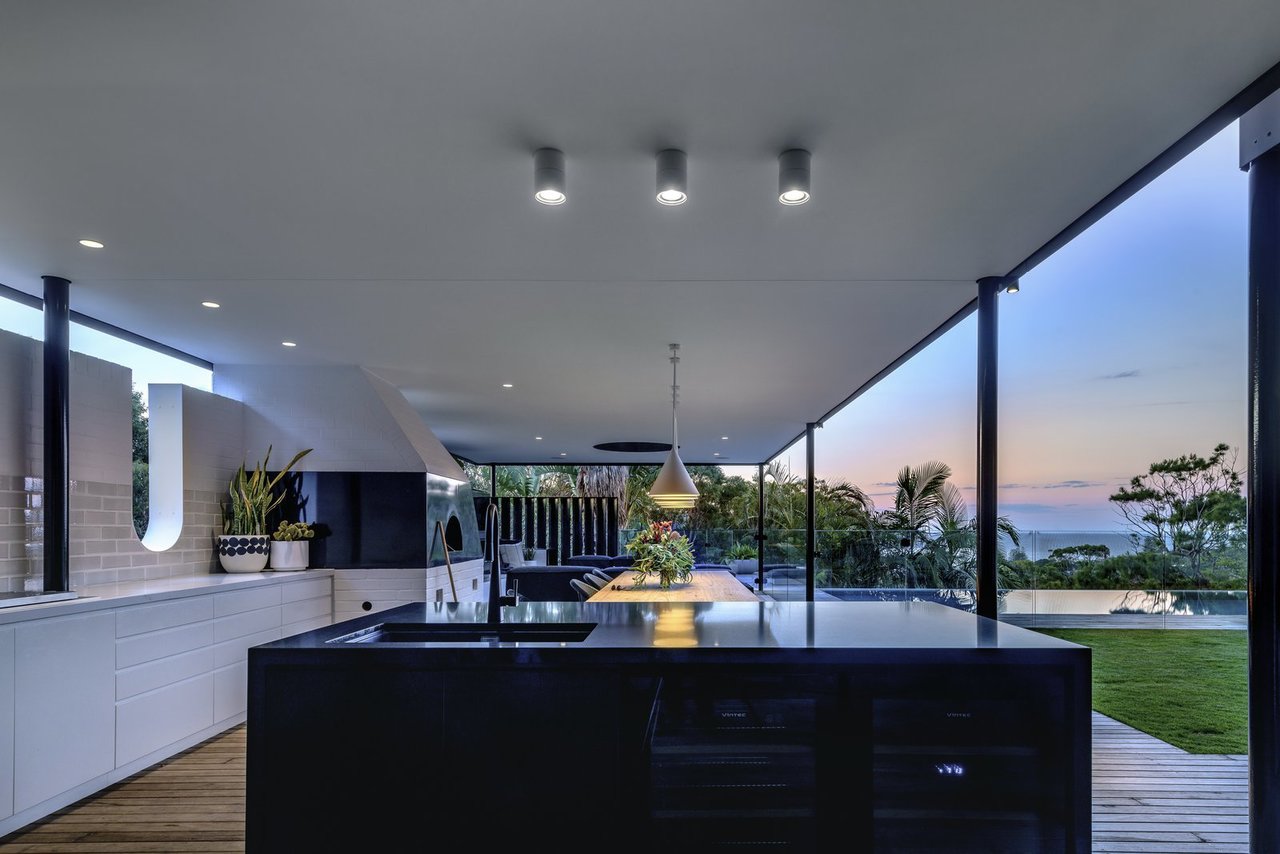 A sleek, simple kitchen area is unobtrusive to the 180-degree views.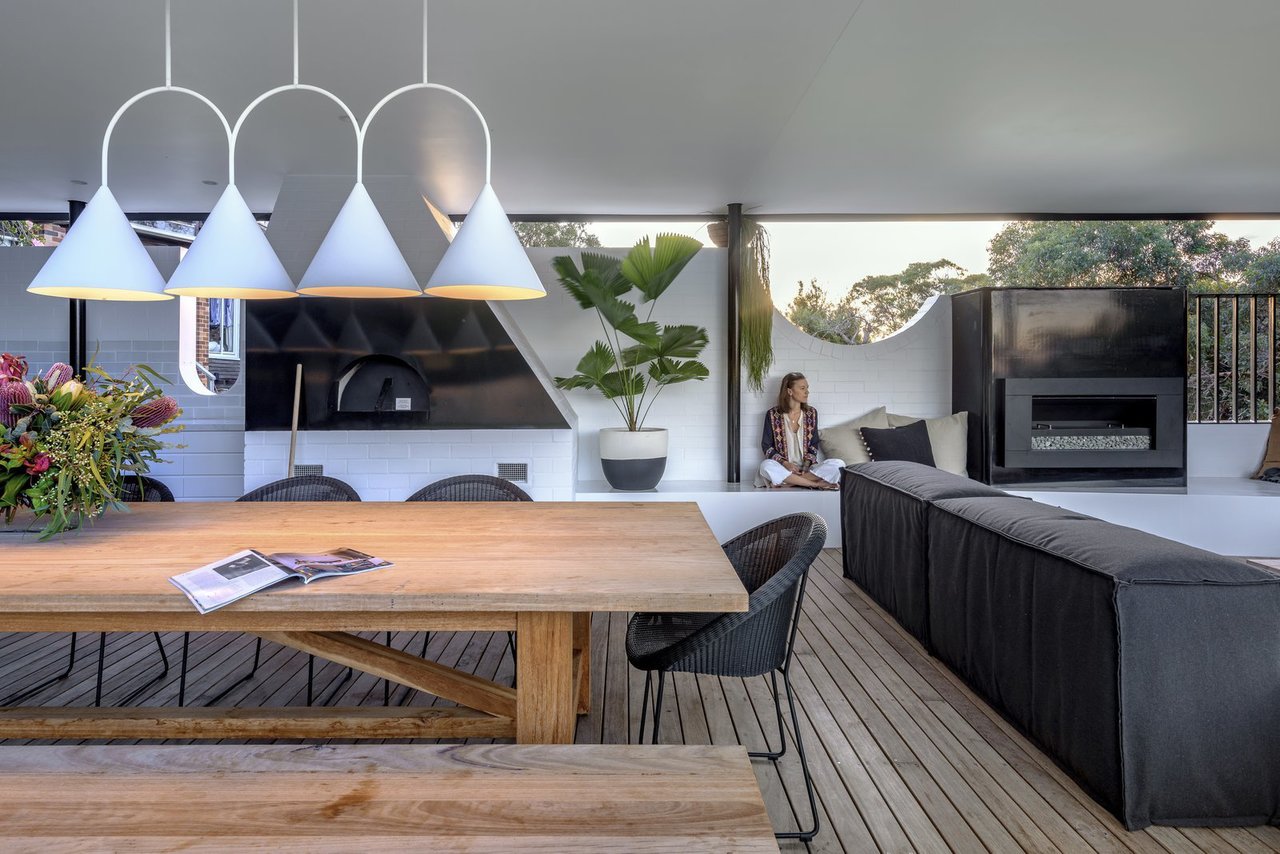 Living and dining spaces are open to one another, providing ample space for the whole family to gather. A white pendant light by LAAL hangs above the Provincial Table by The Wood Room.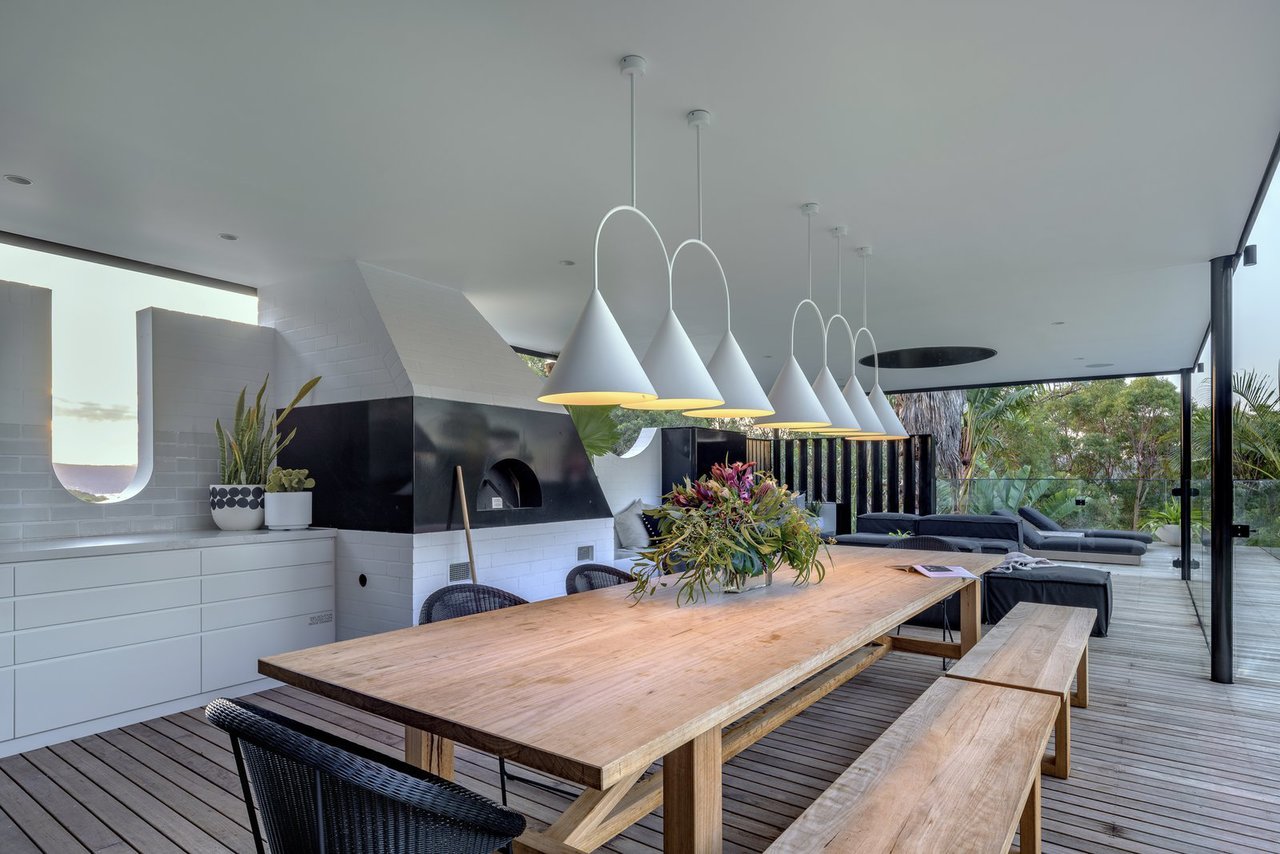 A large dining table with bench seating is ideal for family gatherings. Complete with a wood-burning pizza oven, the kitchen and dining spaces have all the cooking amenities you need.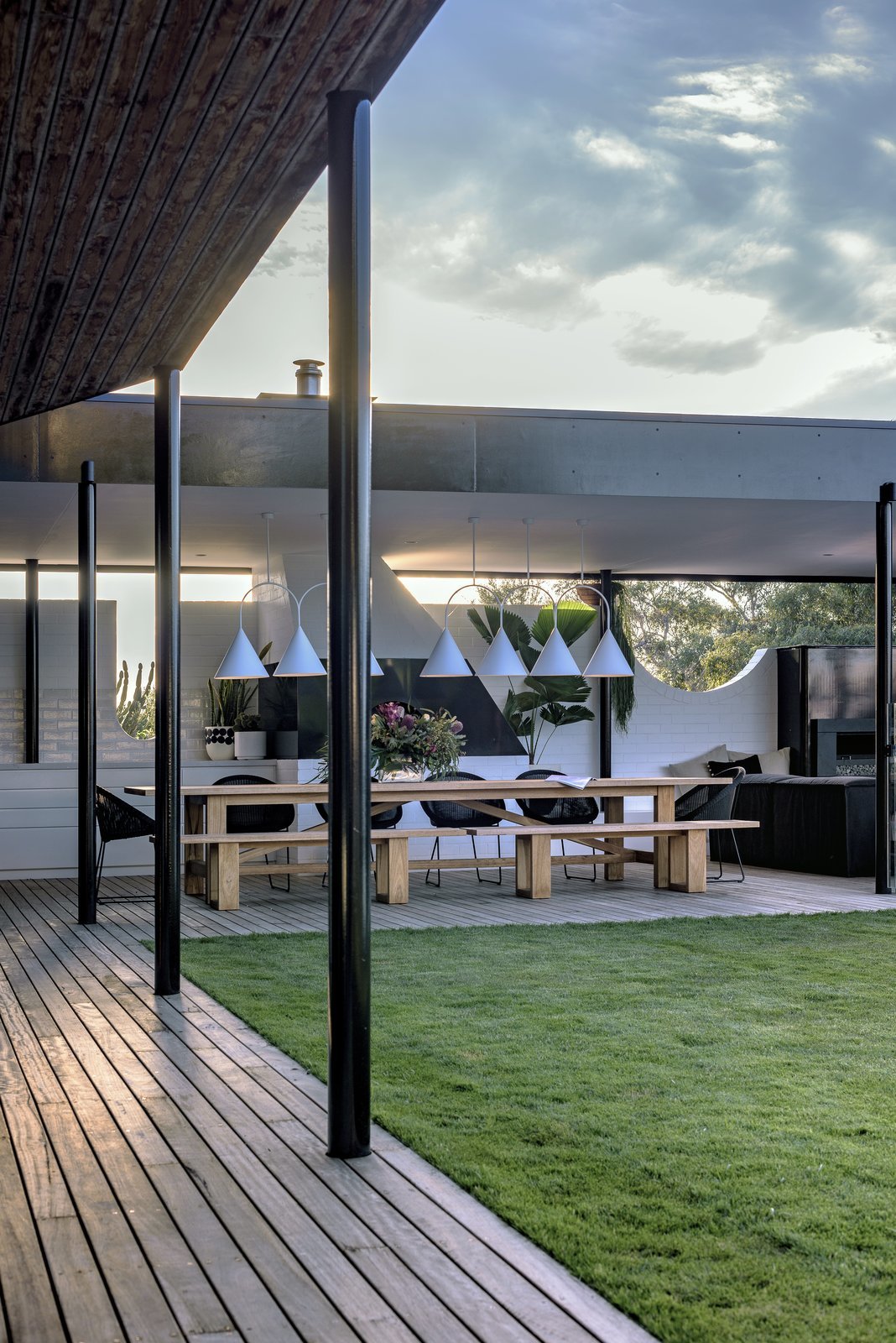 The low-lying horizontal roof plane and slender column supports are reminiscent of American West Coast modernism.

According to the architects, the pavilion is "a wonderful, ephemeral, breathable environment, further embracing the natural Australian landscape surrounding the home." Uniquely detailed design elements engage the structure with the surroundings. Strategically placed skylights allow natural light to fill the covered living spaces while sculptural cut-outs in the western wall allow the evening light to filter into the pavilion.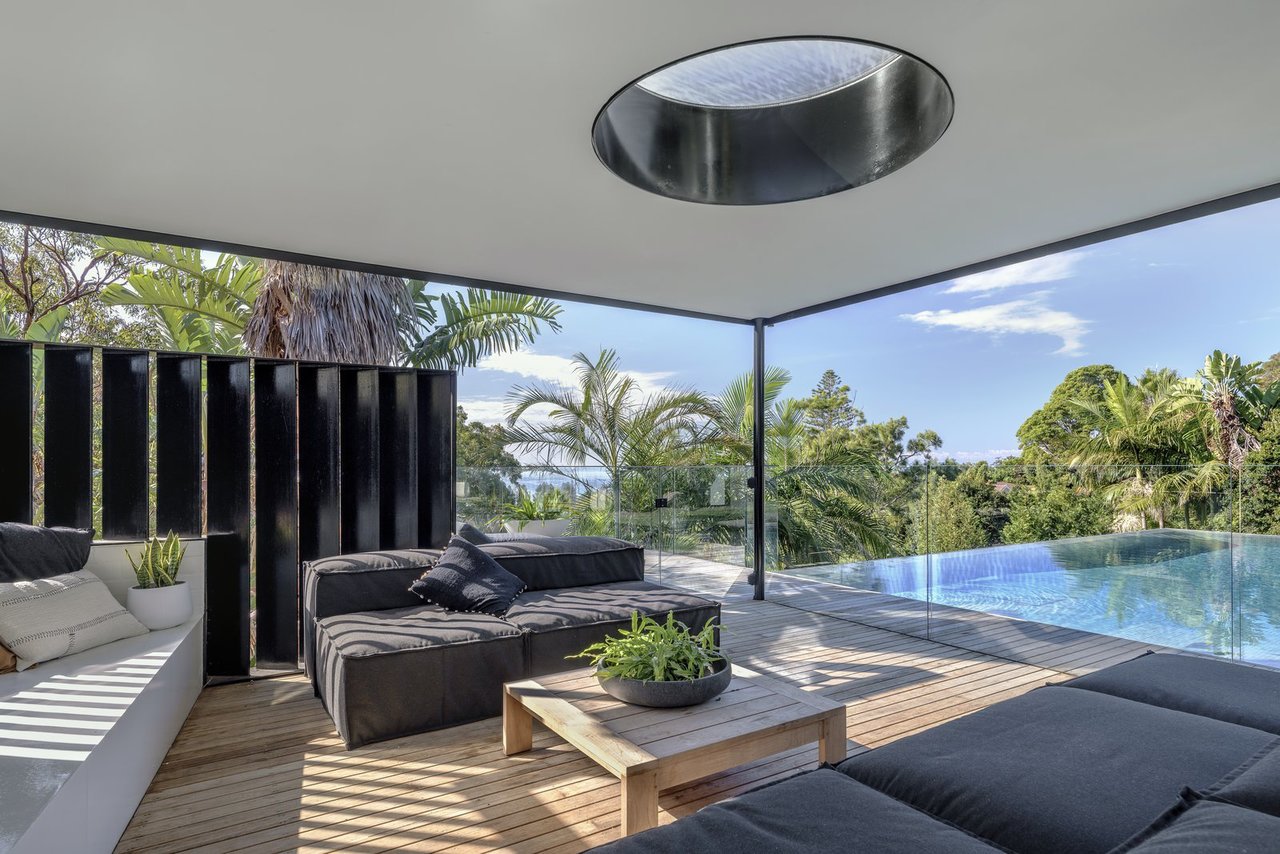 A large circular skylight is positioned over the cozy lounge space.