In the small village of Havixbeck, Germany, just a short drive from Munich, sits a striking contemporary comprising brick, glass, and concrete. Dubbed the House in Havixbeck, the structure was designed by local architect Kai Binnewies for his young growing family.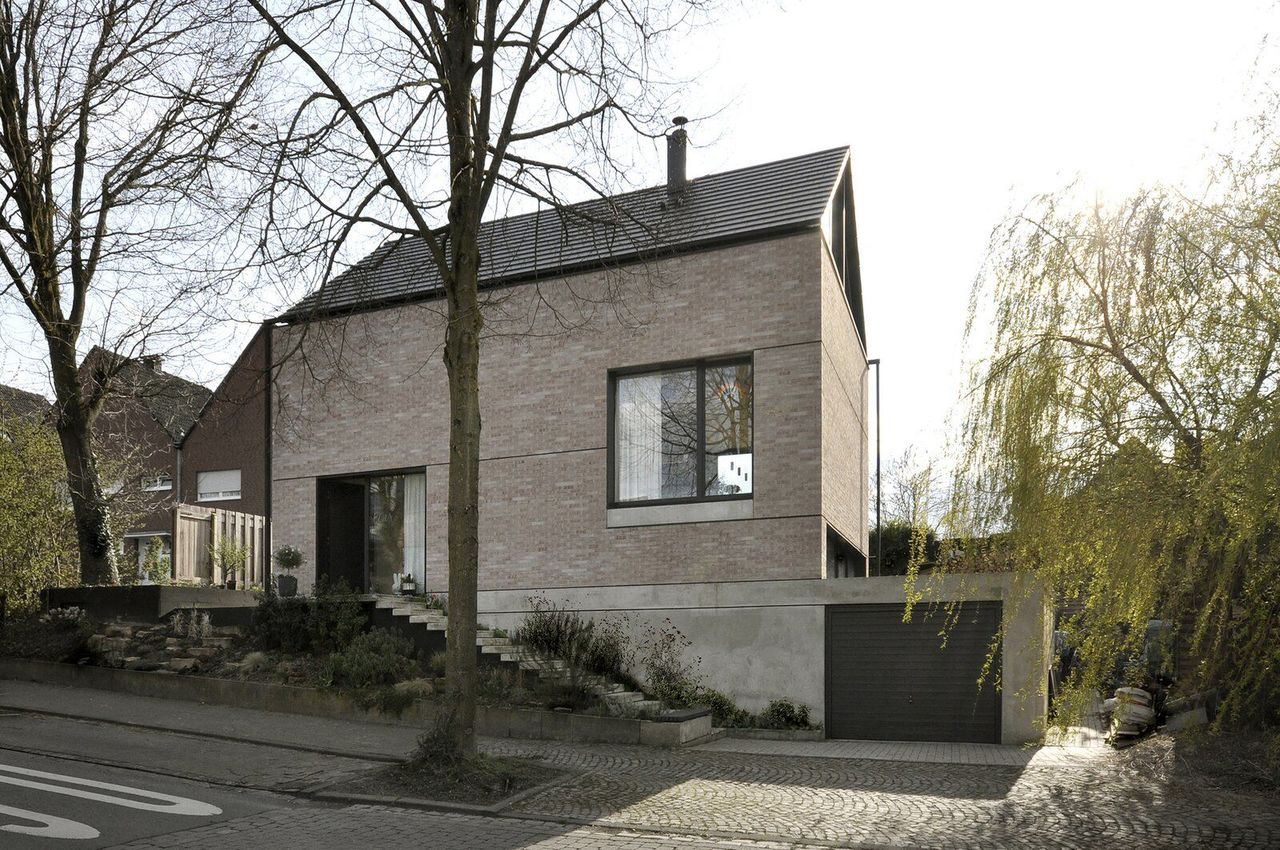 "Because of the slopping terrain and difficult building regulations, the site was long for sale," says Binnewies. While the development plan limited the building to a rectangular form, the architect viewed the constraint as an opportunity to stretch the limits of the classic gable-roofed houses dotting the area.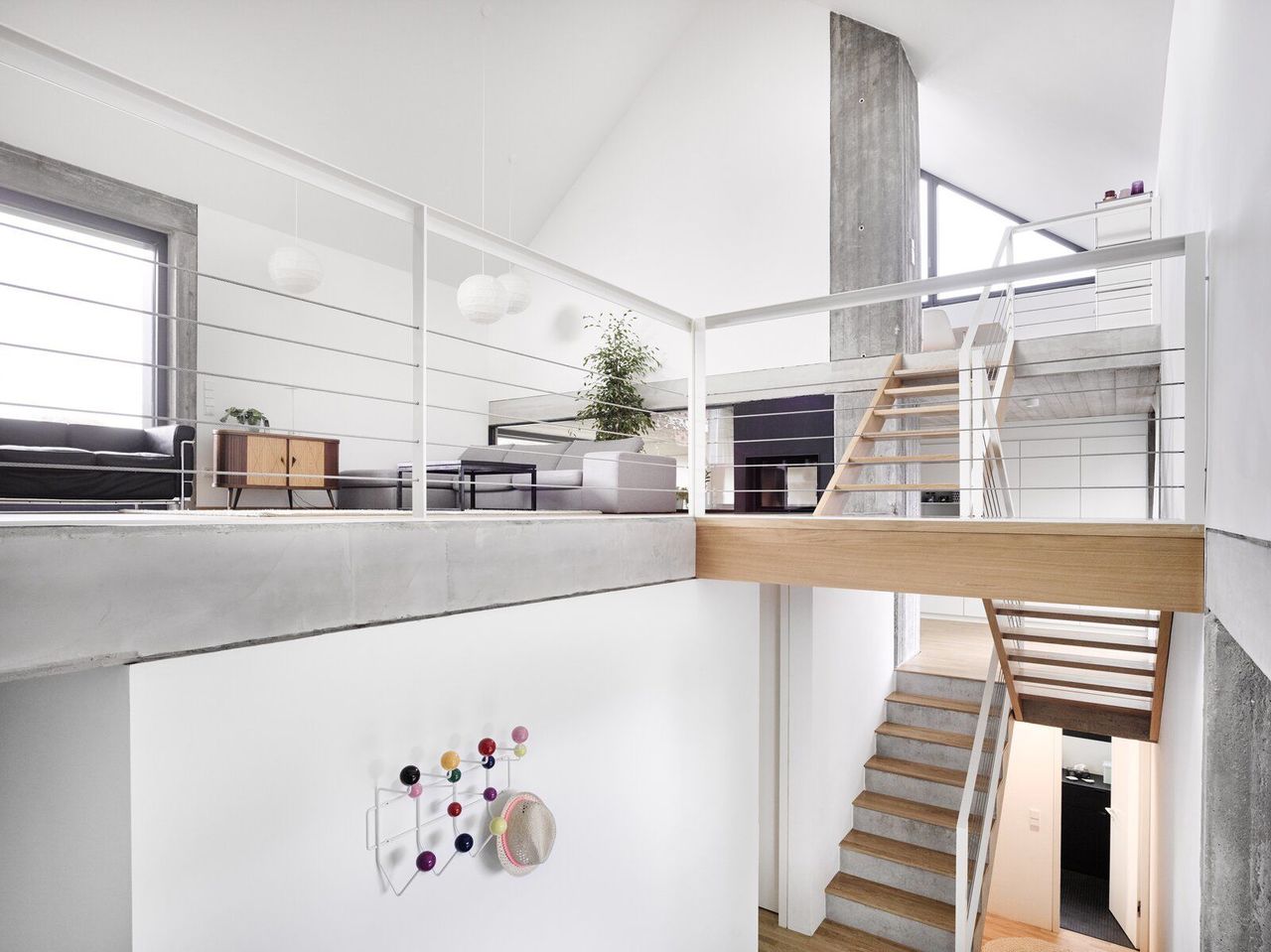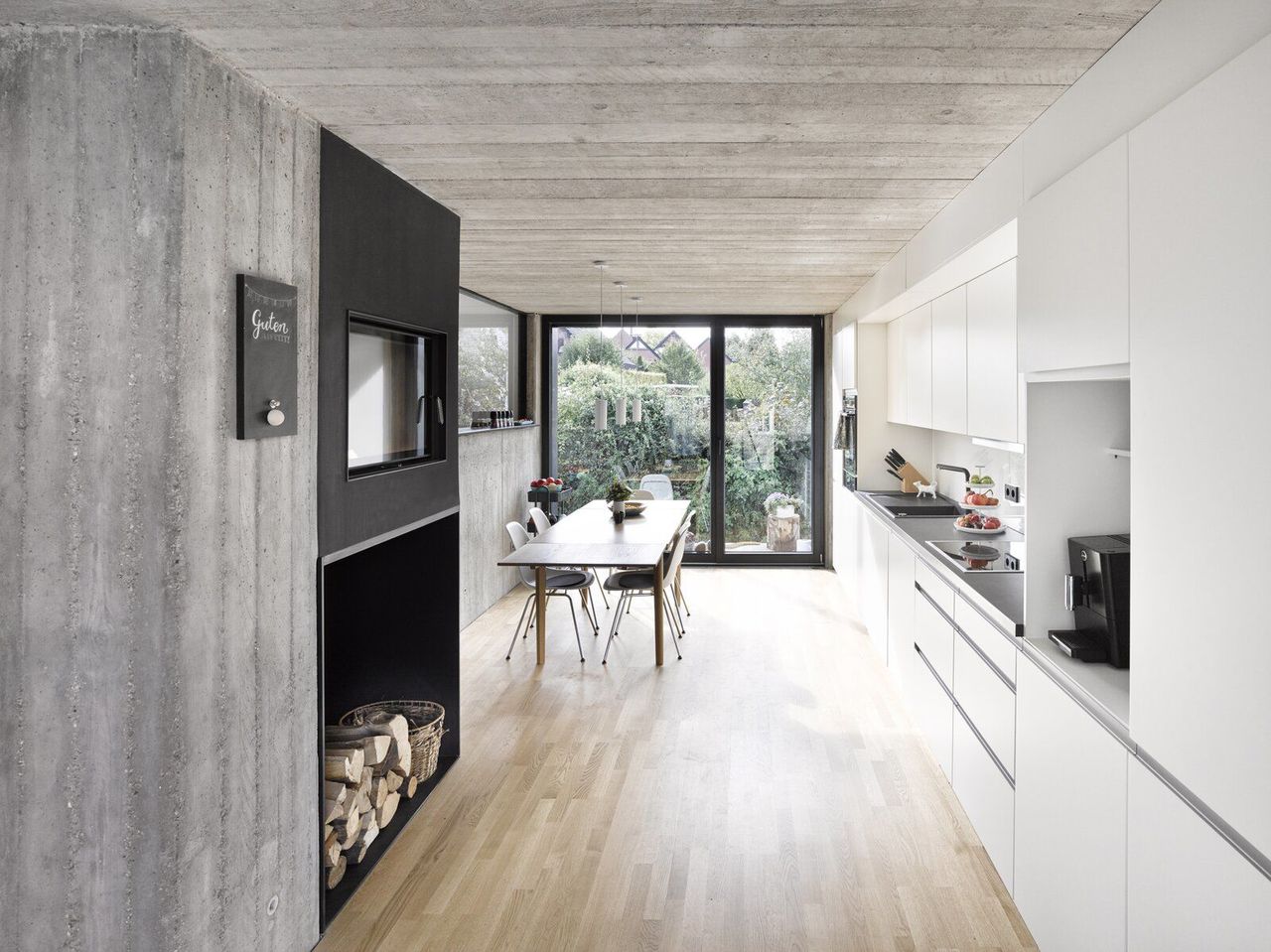 "The design fits all regulations but interprets the traditional gable-roofed house in a modern way as a sequence of abstract, interlocking shapes," says Binnewies. According to the architect, these types of homes are traditionally placed upon a concrete base and capped with a pitched roof featuring glazing on both sides. For his rendition, Binnewies designed the structure with a similar exterior form, but created an interior that features five levels.

"The design is based upon two-by-three-meter squares with a side length of 350 centimeters," says Binnewies. "All major rooms have the proportion of one-to-one or one-to-two."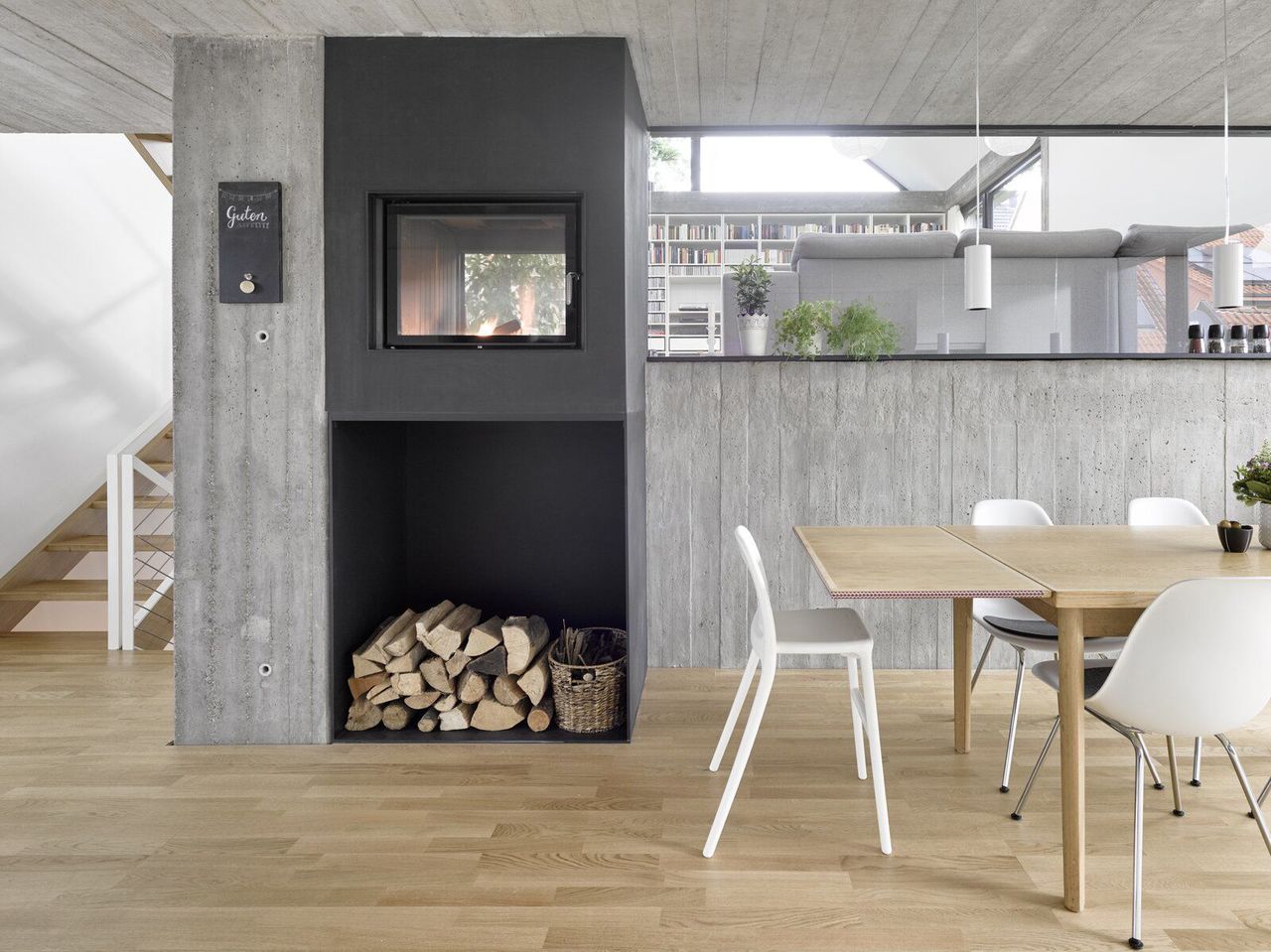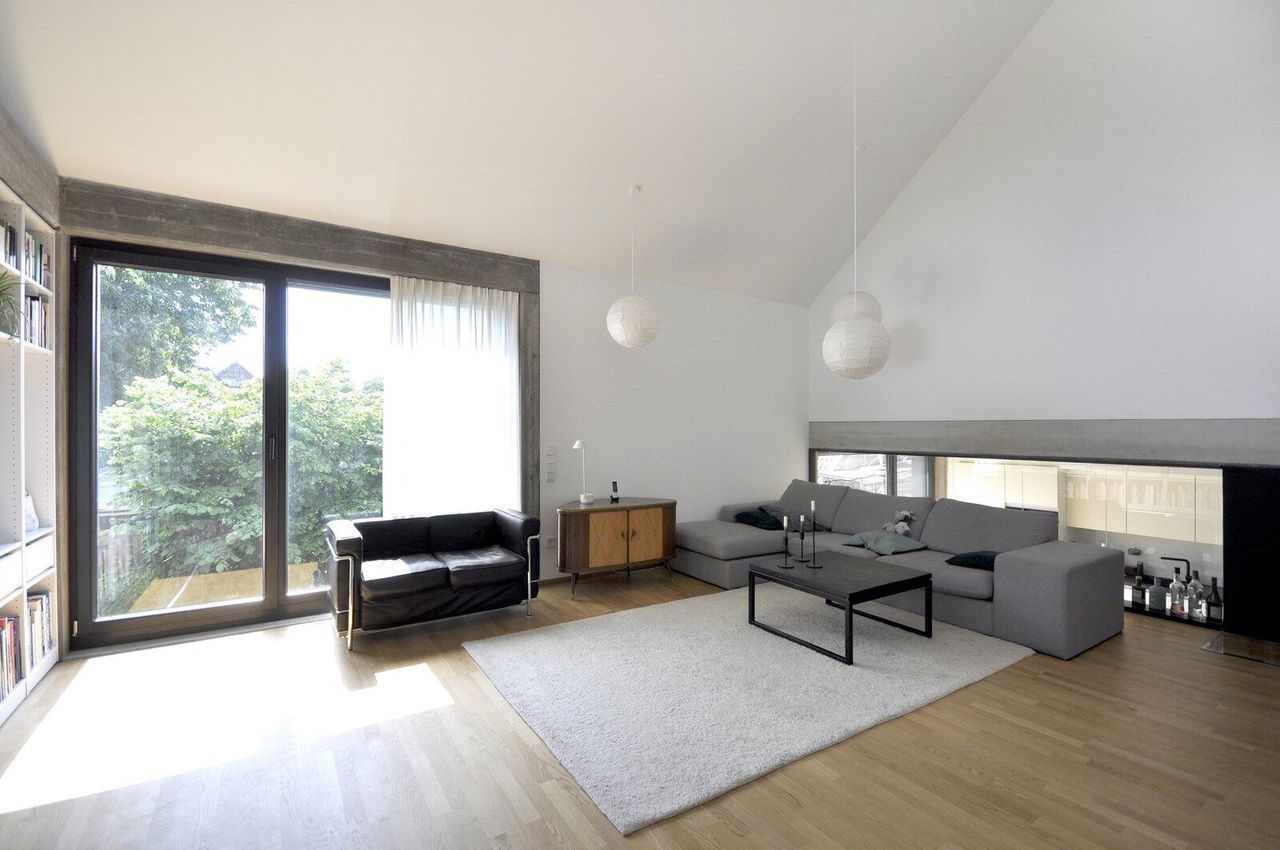 The private quarters-including two kids' rooms, the primary suite, and a guest bathroom—are housed on the lower two floors, while the public living areas are designed as open spaces.

"Entering the building, one will instantly experience its spatial concept," states Binnewies. "Despite the clear organization in the plan, the home develops many surprising spaces; it is equally simple and complex, as well as playful and strict."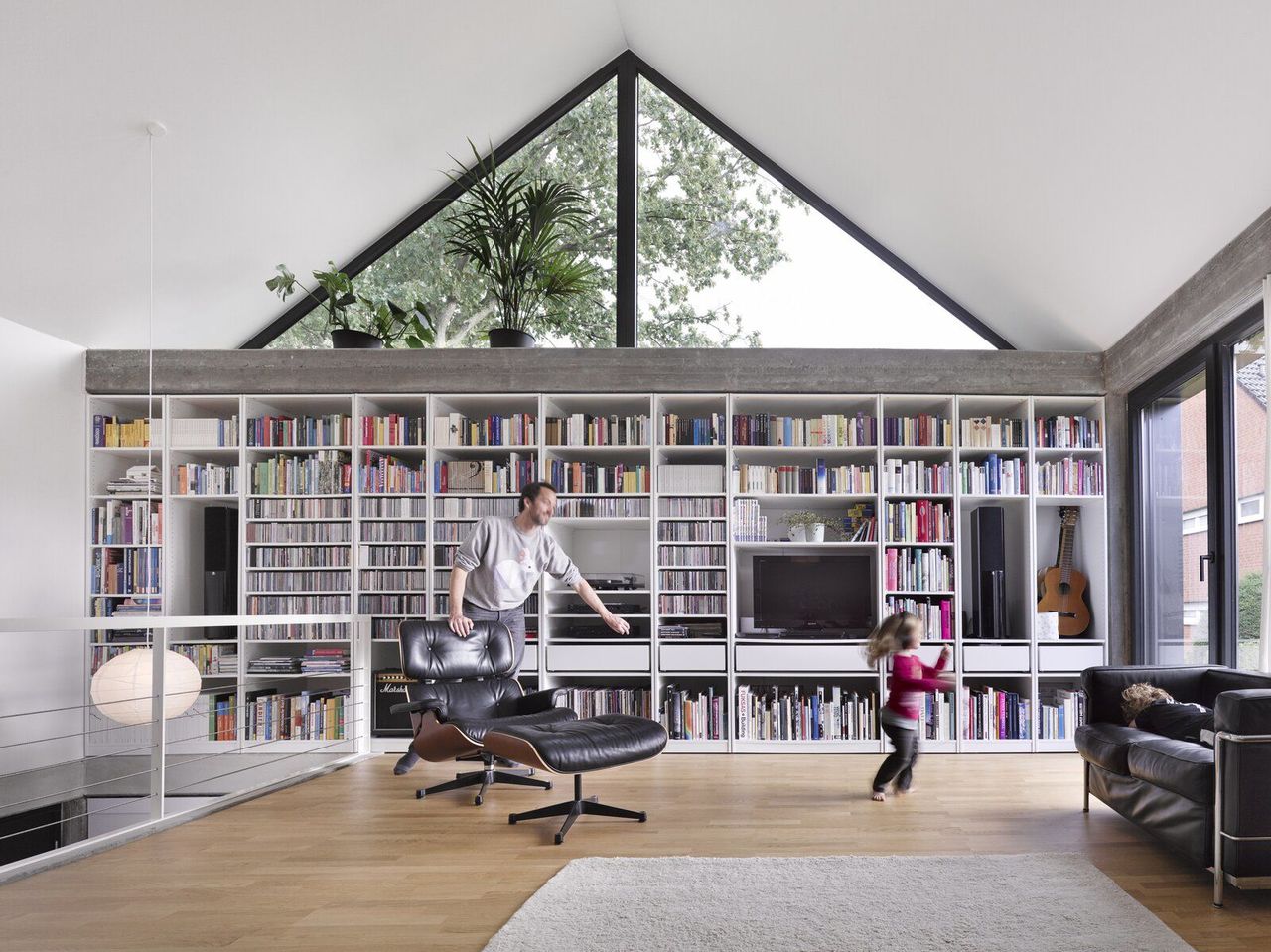 Binnewies's favorite features are the large glazing above the books in the living room, which frame a view of the oak tree, and the fireplace, which stretches to two levels.

Noting the sudden increase of building costs during the project, the architect adds: "We didn't have much money left to spend on the kitchen, furniture, or landscaping. Although, we were able to stretch our budget further by doing a lot of work ourselves."