Nearly 20 years ago, in the Roquette district of Paris, a historic factory dating back to the early 1900s was reimagined as a series of sprawling, airy abodes-one of which was recently put up for sale. Spanning across three floors, the 2,400-square-foot penthouse comprises lofty spaces that pay homage to the building's industrial past.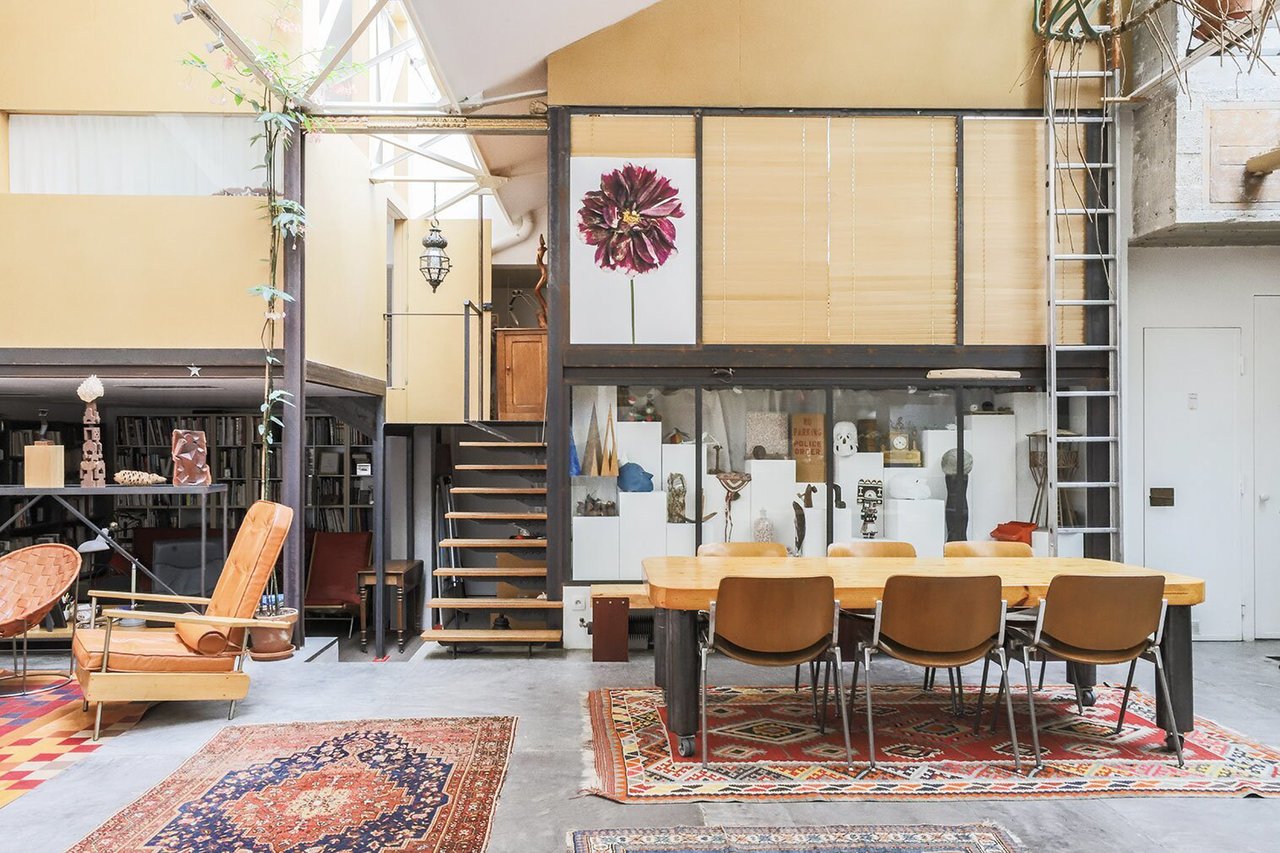 Set atop a historic 1900s foundry, this open-air penthouse flat is located on a quiet street in Paris's Roquette district. The three-level loft offers over 2,400 square feet of living space.

The entrance to the apartment opens to the metal-framed living area. Soaring ceilings and expansive skylights unite to create a light-filled atrium, all while enhancing the room's grand sense of space. Wooden partitions and polished concrete floors add to the neutral material palette. On the same level is a fully fitted kitchen, dining room, and library.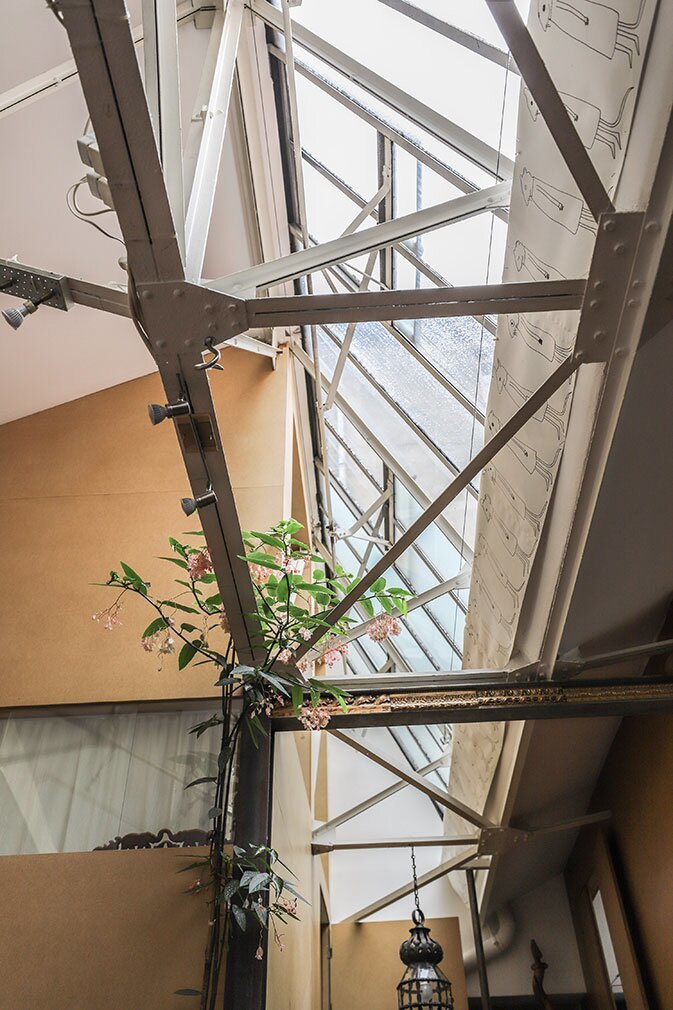 A metal frame spans across the penthouse, connecting the large, open living spaces. Expansive windows run the width of the home, drawing in plenty of natural light.

A floating staircase leads to the private wing of the home, where both of the two bedrooms are located, along with a bathroom and storage area. Another stairway connects to the loft's basement, a flexible space that is large enough to easily accommodate an art studio, home office, or gym. Keep scrolling to see more of the converted property, currently listed for €1,575,000 (approximately U.S. $1,931,000).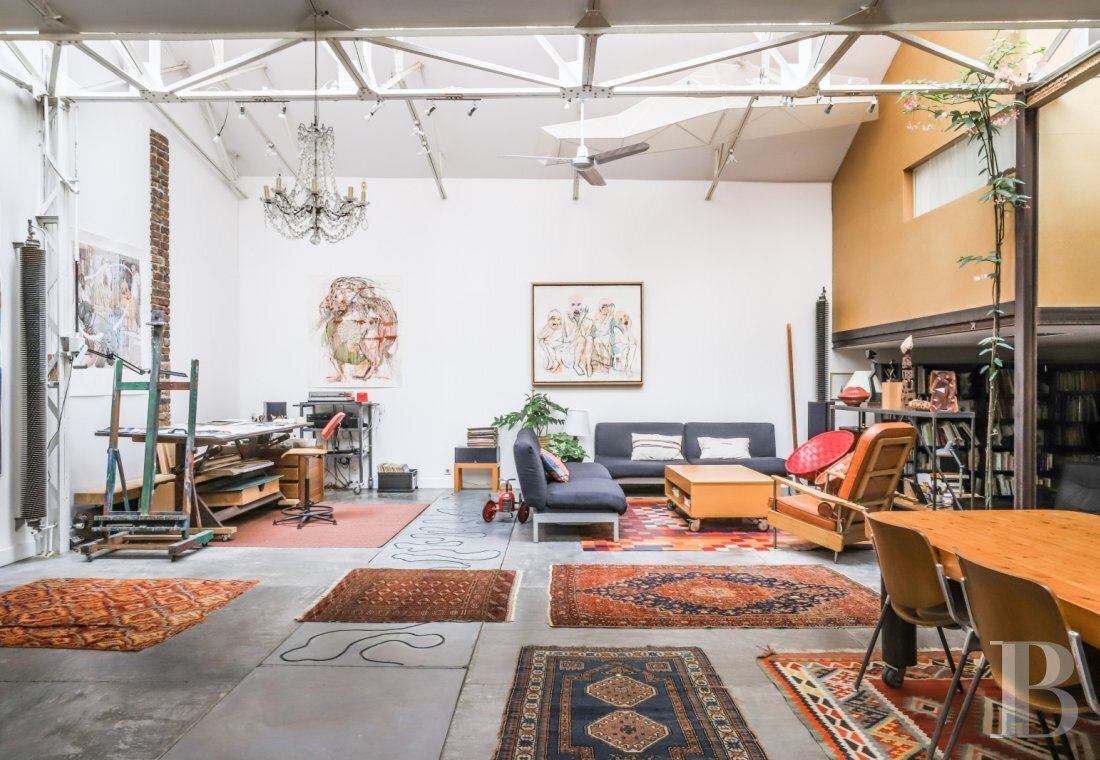 On the main level-where the living areas are located-the ceiling soars nearly 60 feet tall, enhancing the home's grand sense of space. A polished concrete floor contrasts the tall white walls.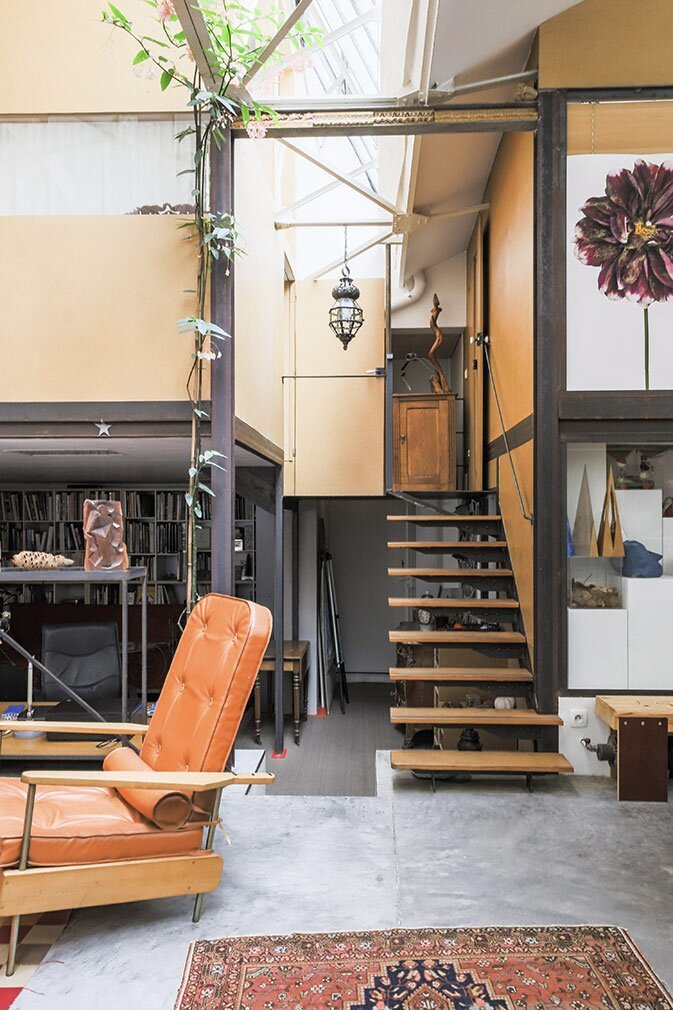 A floating staircase leads to the private wing of the home where both bedrooms are located.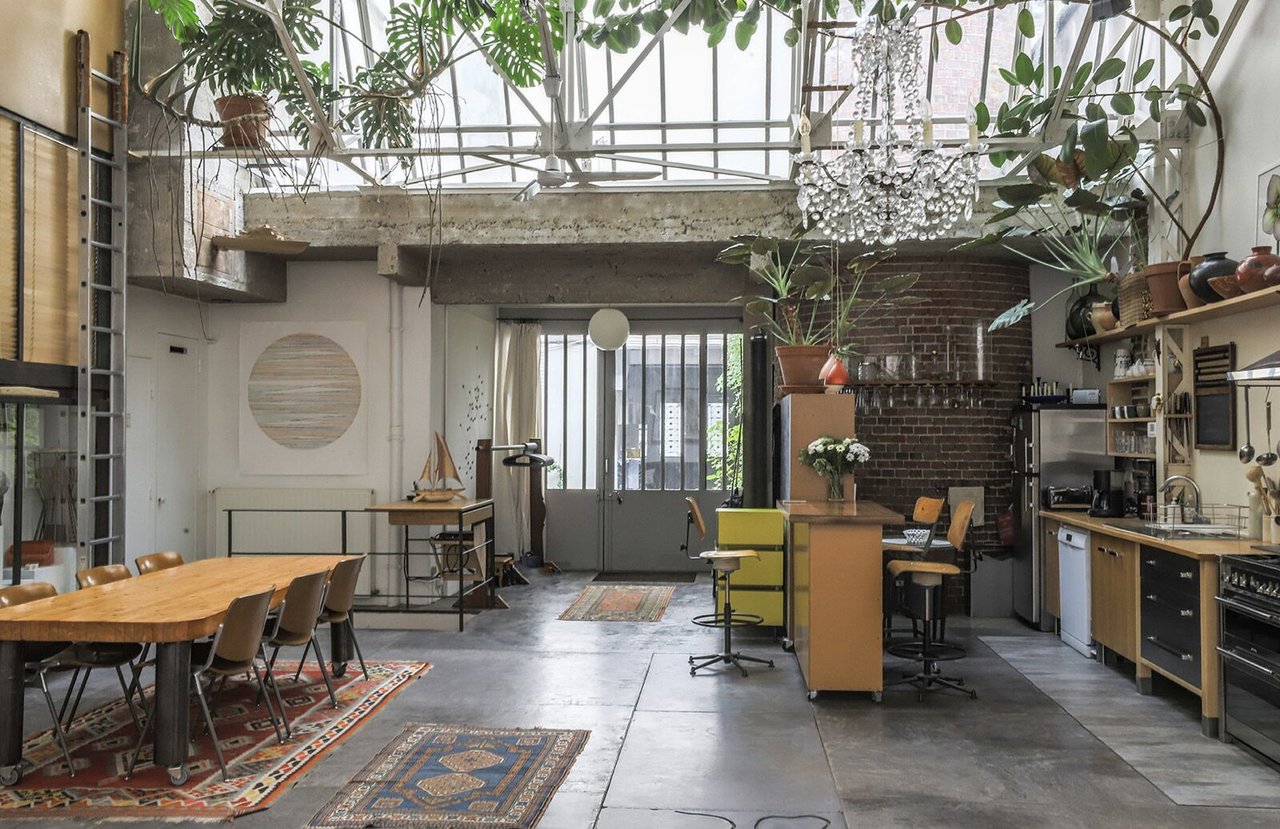 Lush greenery perches along the metal frames above the kitchen and dining area, adding both color and life to the expansive space.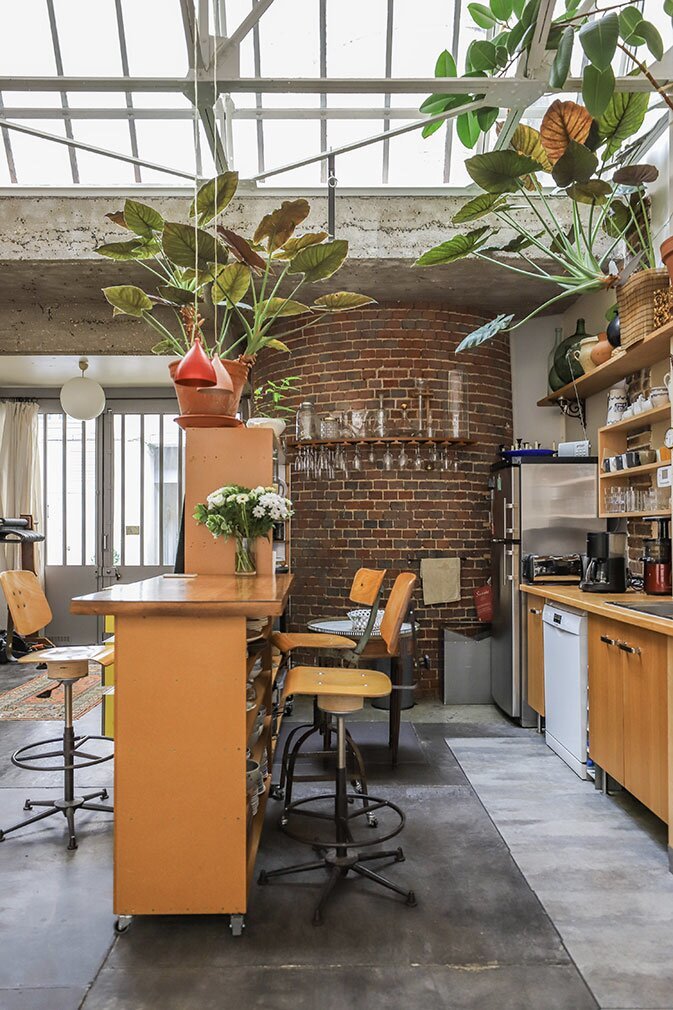 The kitchen showcases part of the building's cylindrical brick chimney that was retained in the transformation.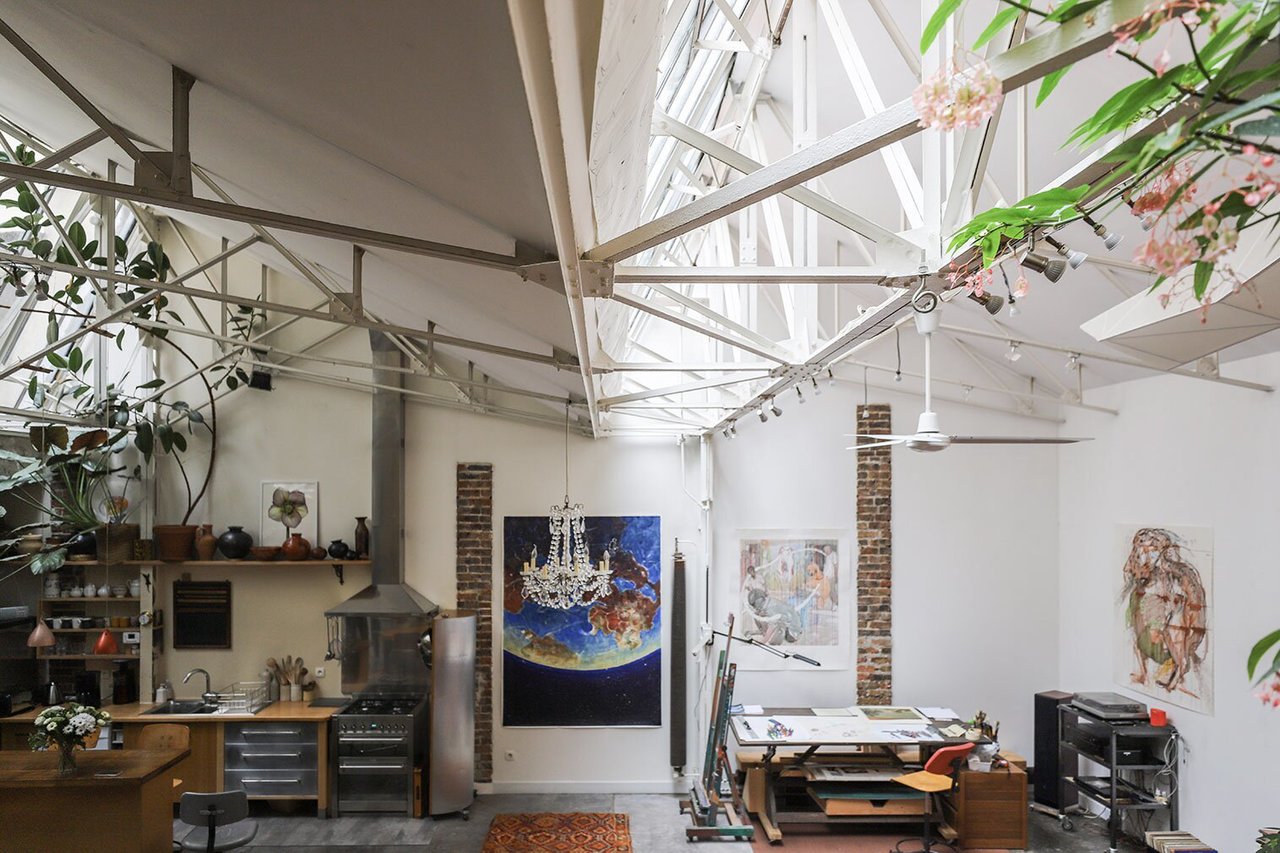 Steps away from the kitchen is an open office area, which also gets plenty of natural light.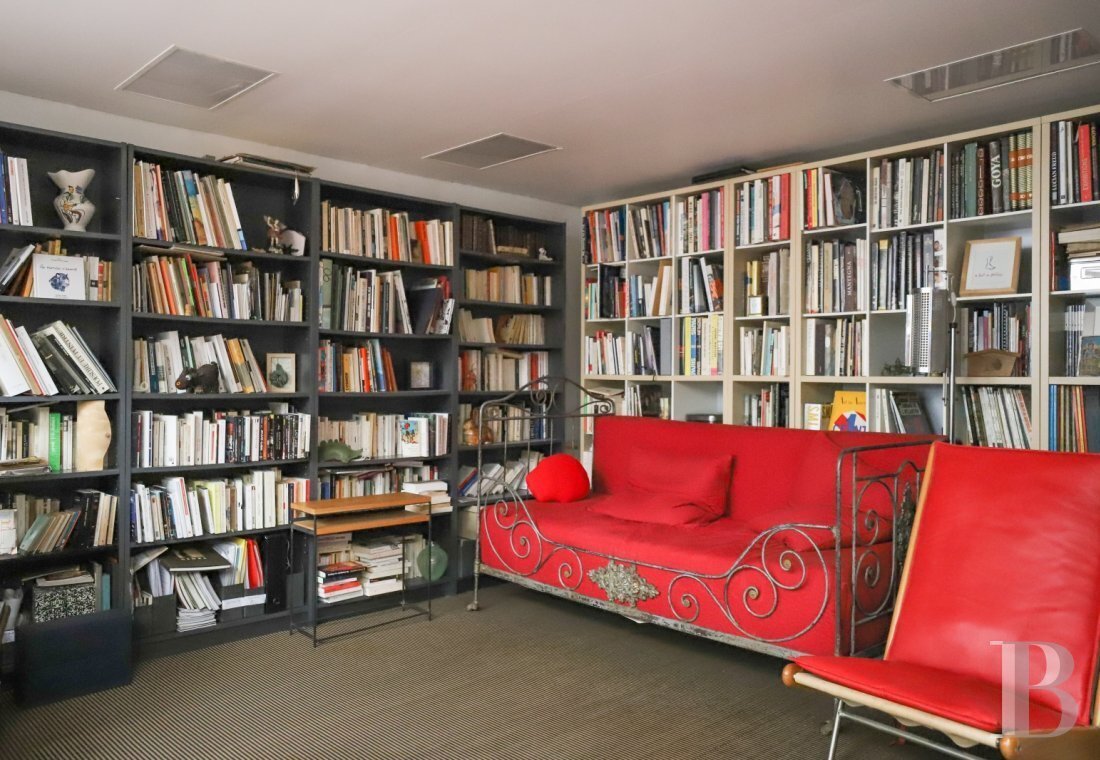 Floor-to-ceiling bookshelves line the walls of the library/lounge, which is tucked under the bedroom wing.