This is Casa Bures, an old warehouse that was originally built in 1905 by Francesc Berenguer for textile magnate Francesc Bures. It's located in Barcelona, Spain. It was very recently remodeled and repurposed by studio Kirsten Shwalgien Design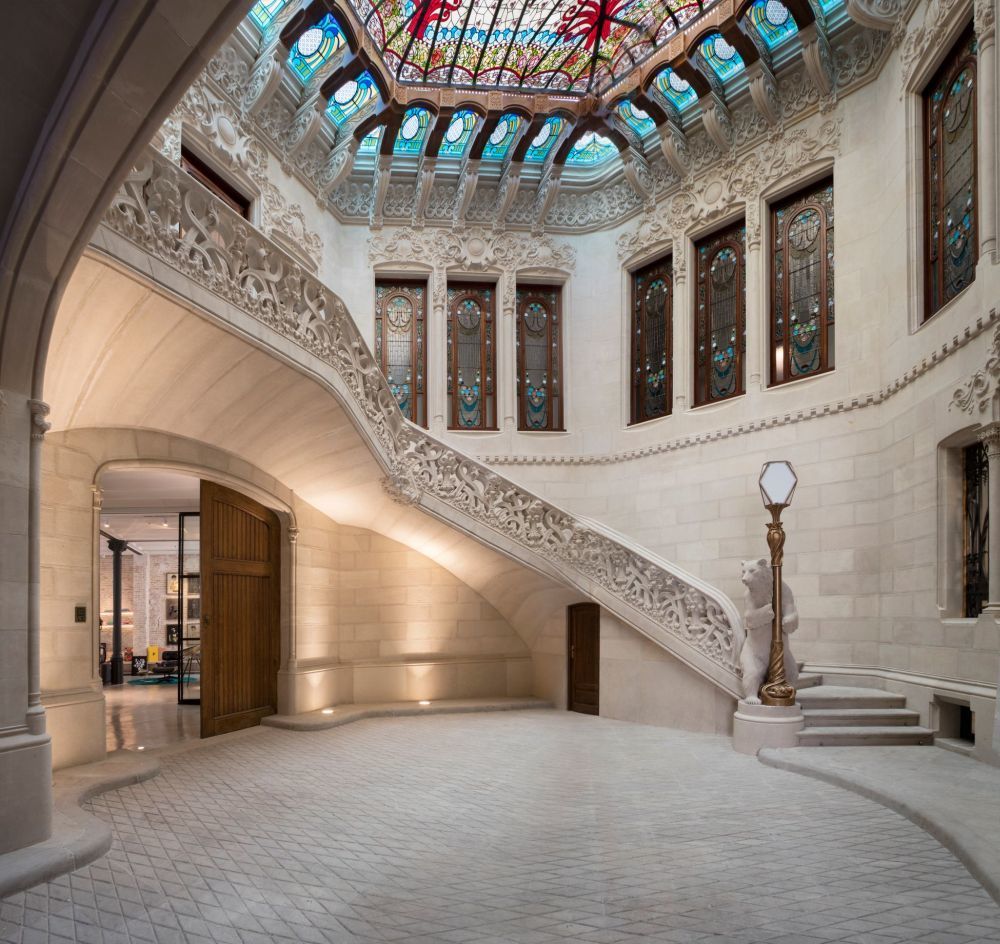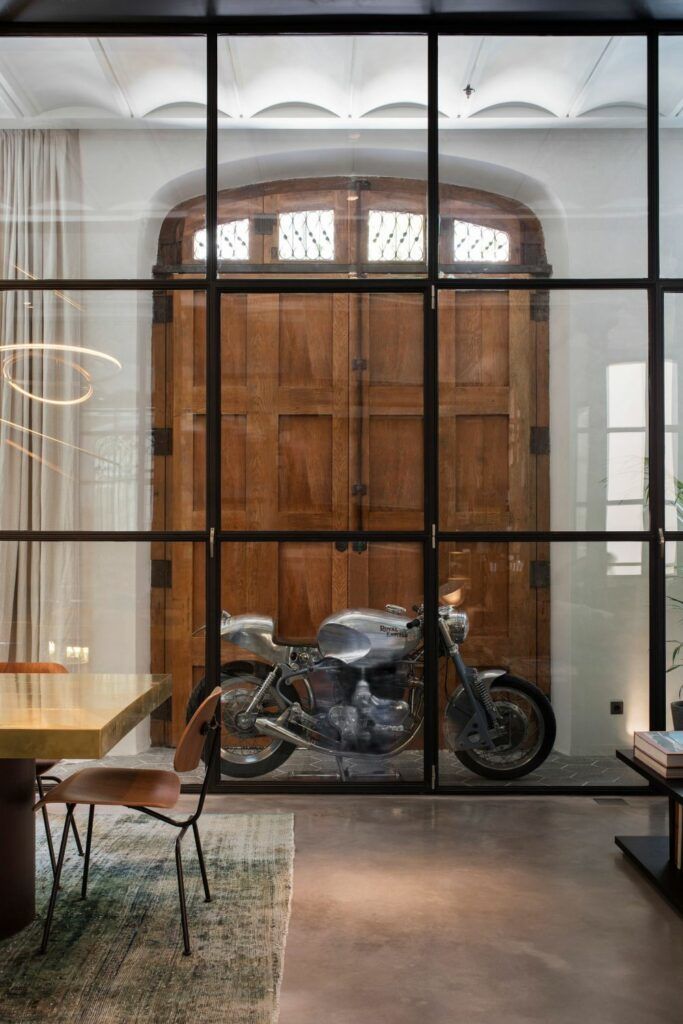 The ground floor which was once a place for carriages to be stored in became a magnificent two-bedroom loft with an open and stylish layout. The entryway by a pair of massive wood doors and features a glass wall that overlooks the interior. There's a big social area with a living room, dining room and kitchen. It has elegant support columns sprinkled around and a beautiful ceiling design. In the dining room, there's a gorgeous table with a top made of untreated brass that has a vintage look. The kitchen features smoked chestnut cabinets and a beautiful island with a green-colored counter.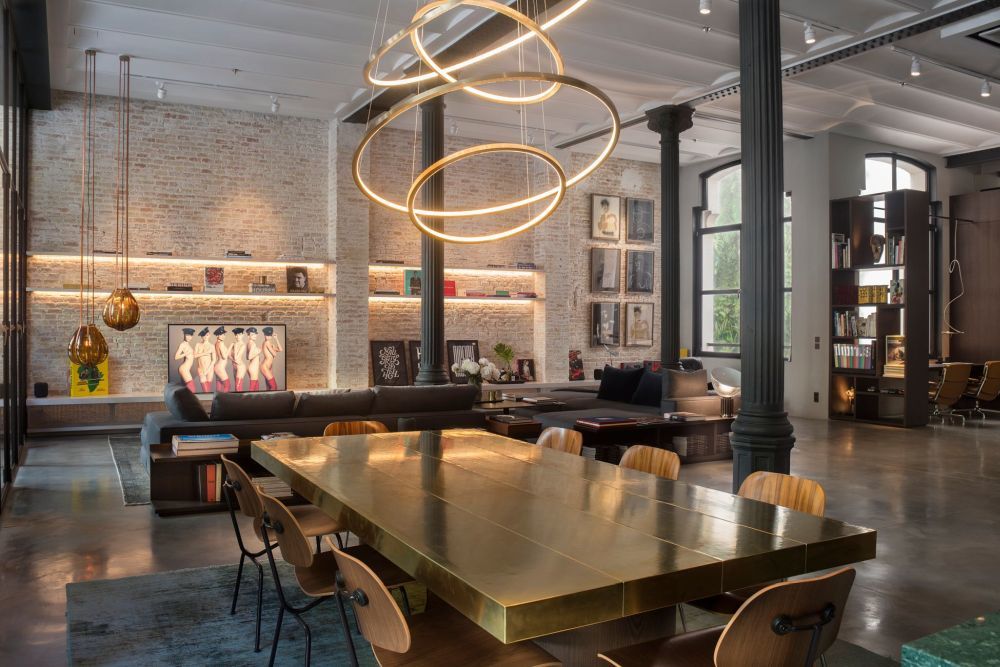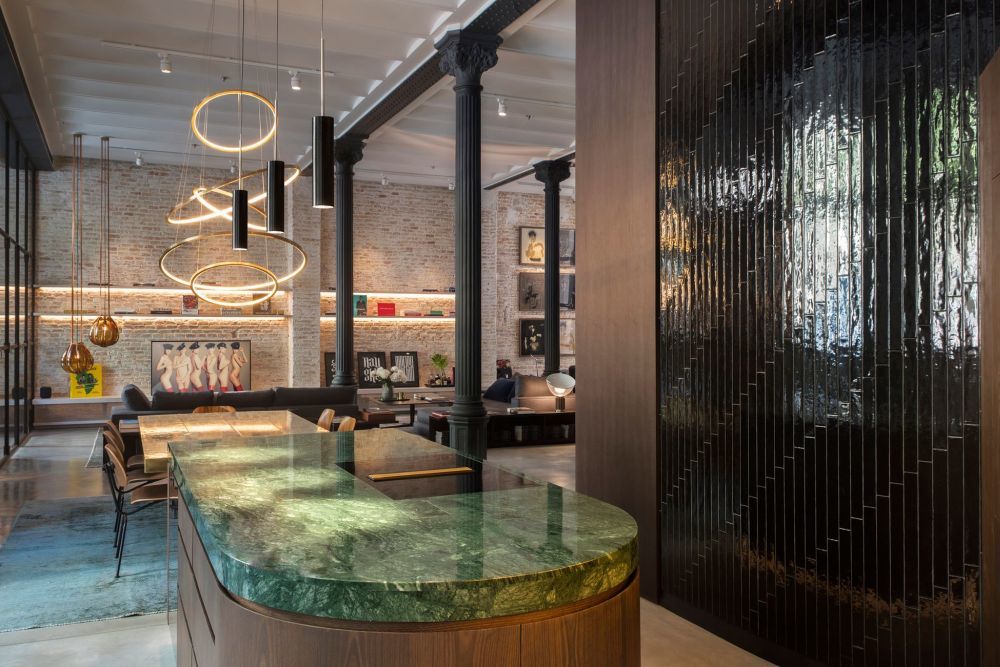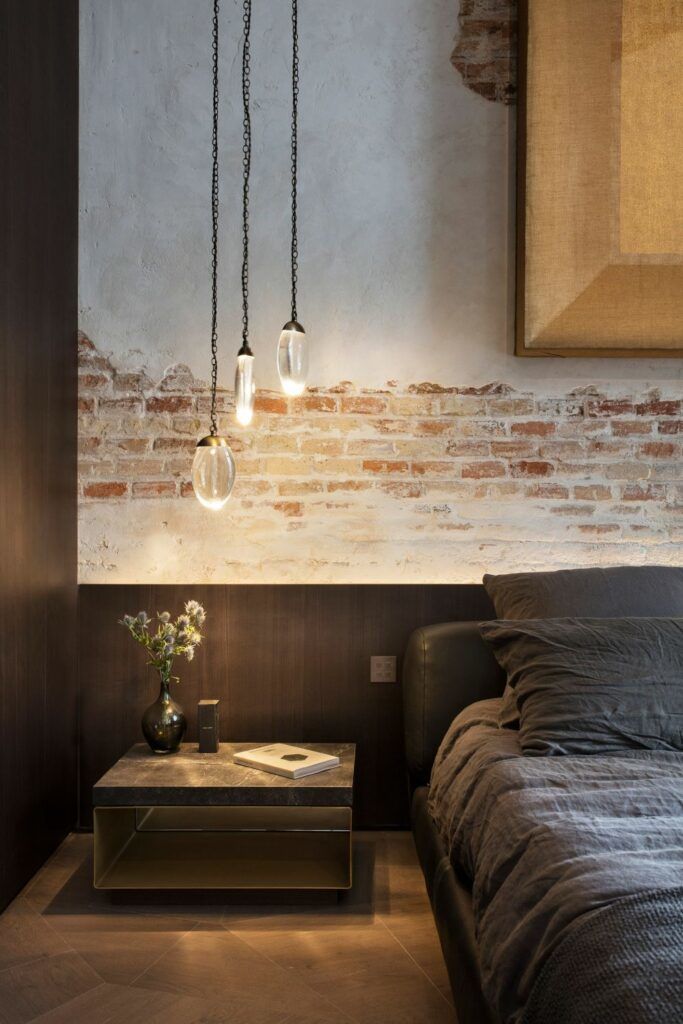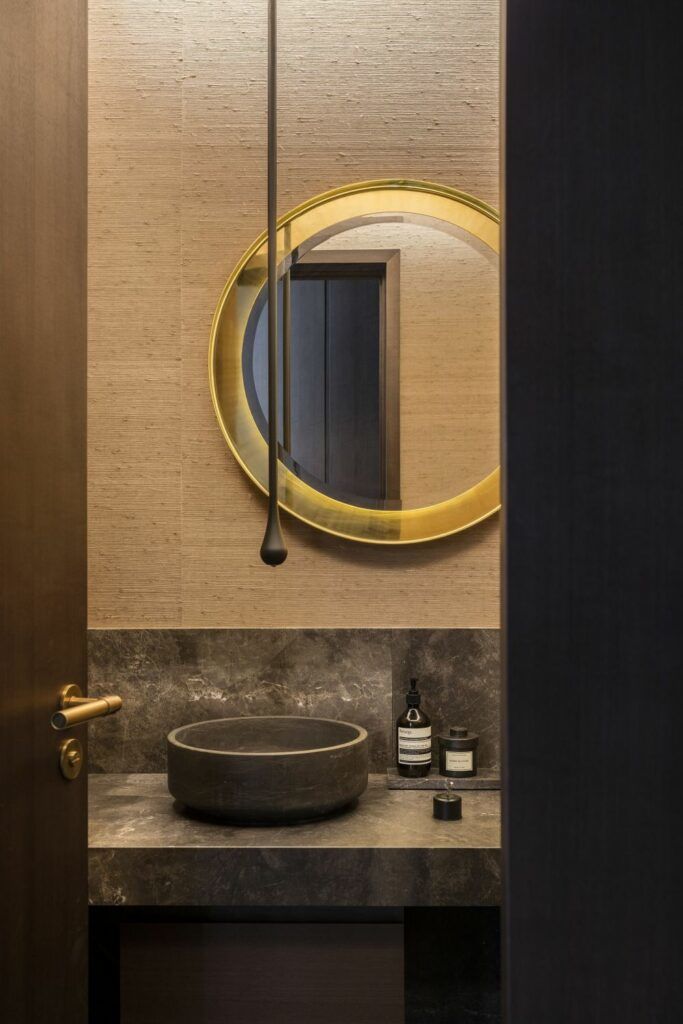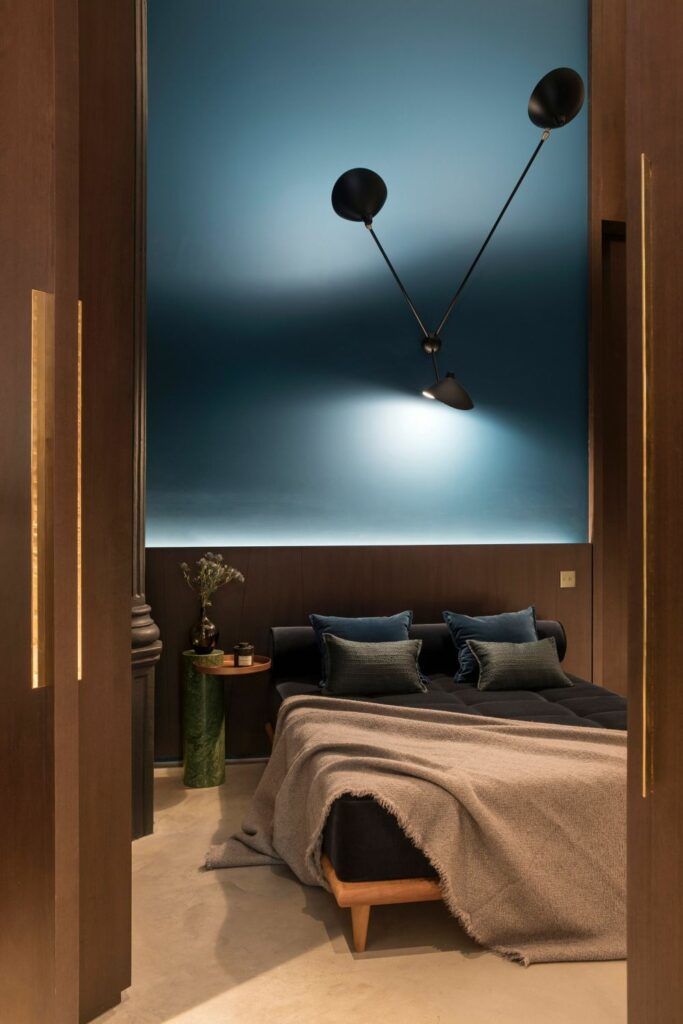 More spaces can be found towards the back, like a small home office with a desk placed in front of a big window and a spacious closet that you can walk through in order to reach the master bedroom. This room has a really charming design. The wall behind the bed shows sections that reveal the original bricks and plaster, like a hint of the past expertly integrated into the fresh new design.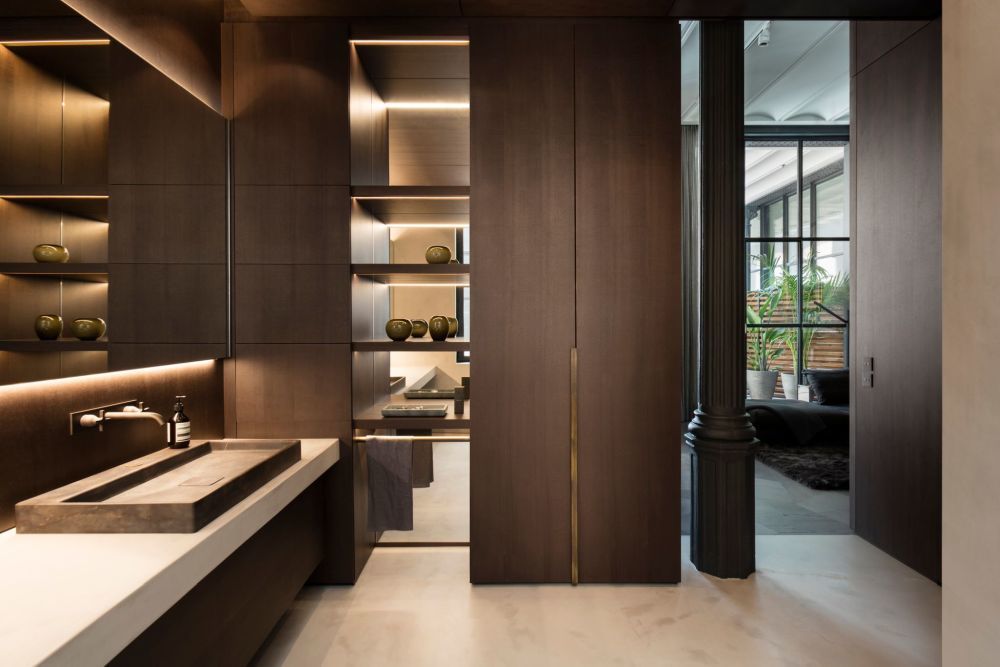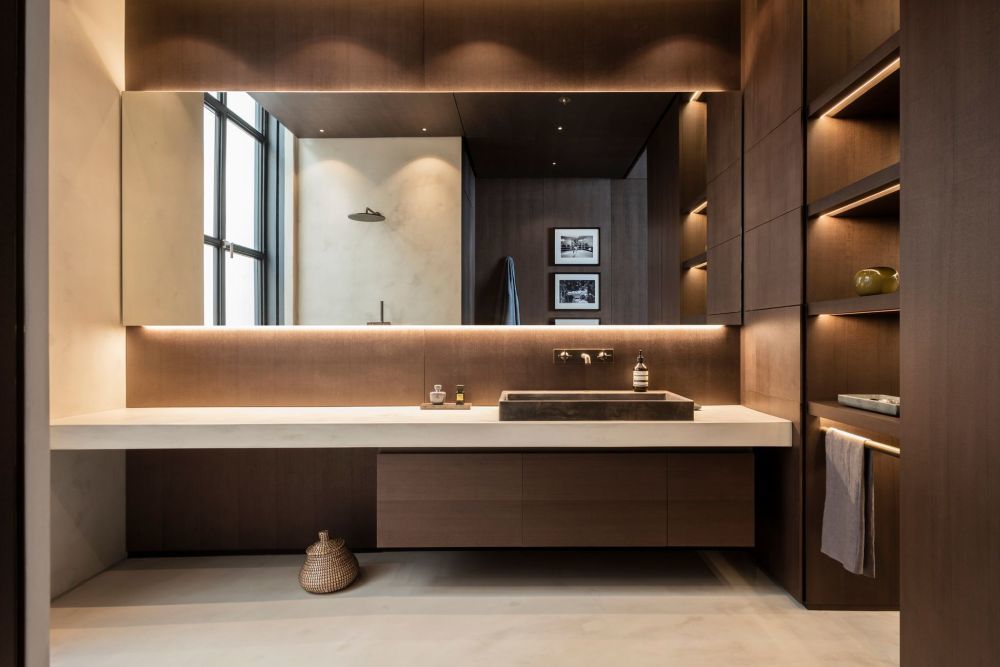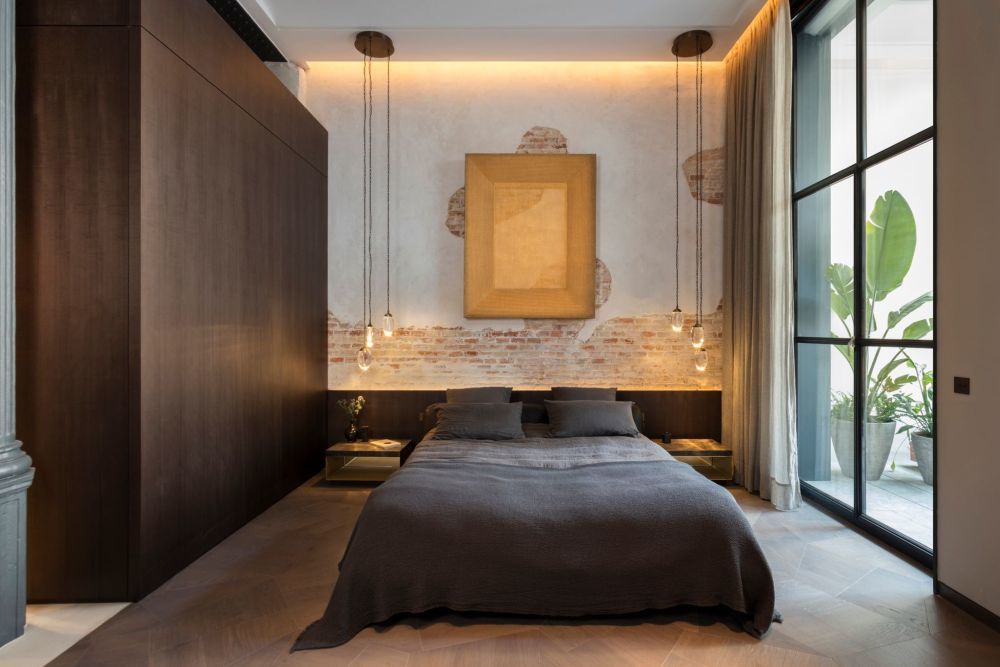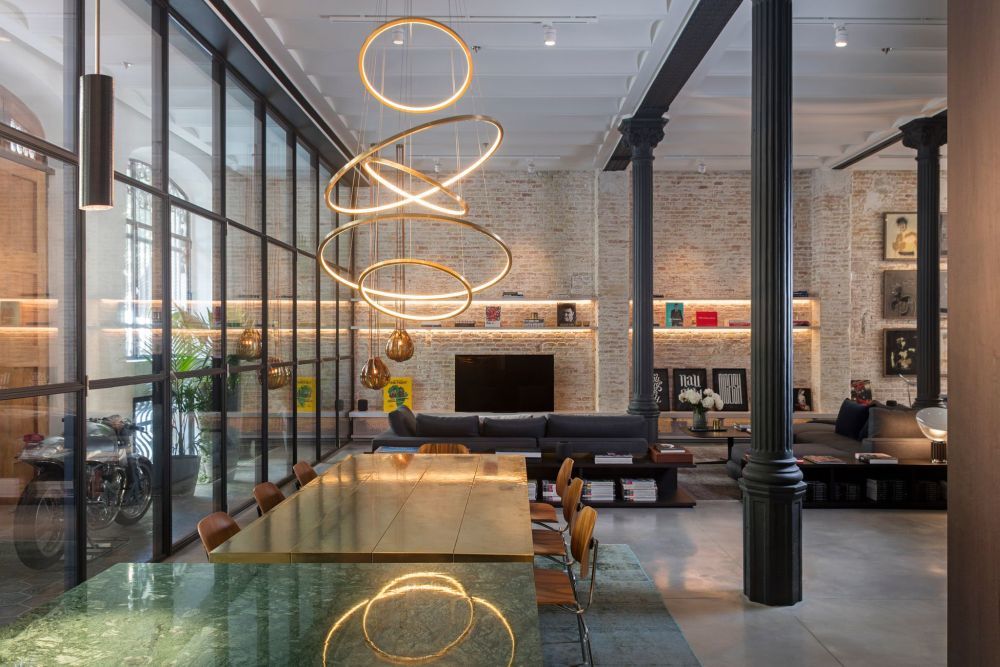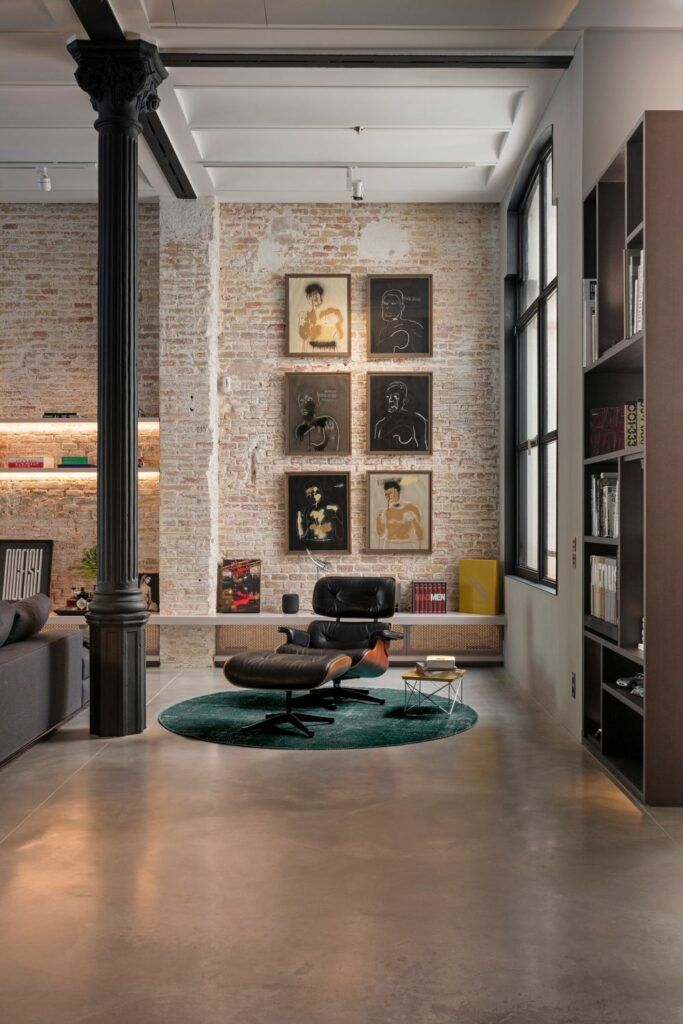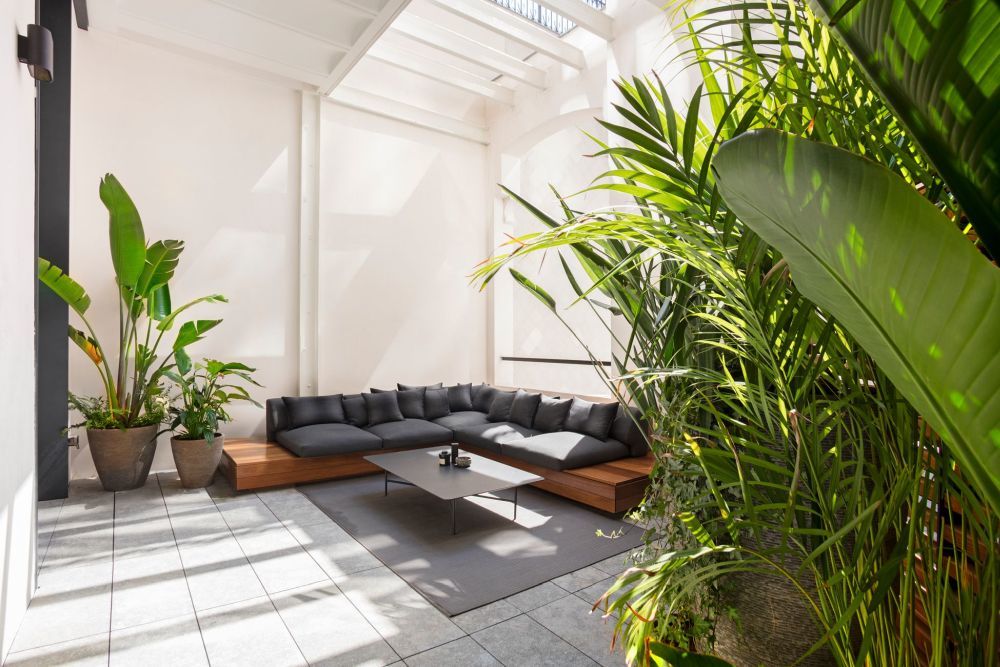 This bedroom also has a cozy sitting area and access to a private outdoor patio with an L-shaped sofa and lots of plants. The guest bedroom is really beautiful as well, most notable thanks to the matte blue accent wall that's magnificently enhanced by the lighting.