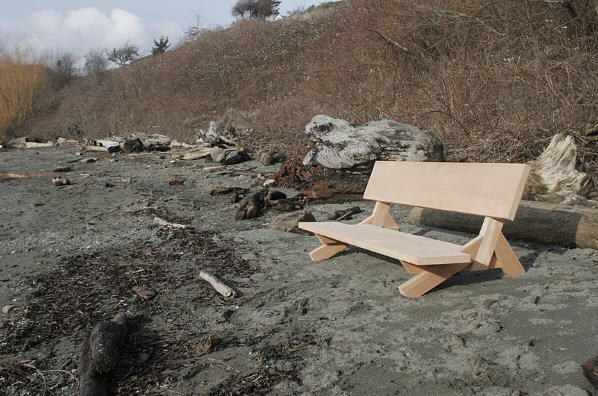 Of course, the object of our affection never knew how we felt, we were too shy to admit it. Instead we took up carving our initials followed by their initials on any surface we could find. The most memorable of them all was a park bench. Hidden amongst 'RICKY RULEZ' and 'SHAWN WUZ HERE' was our own declaration: DP loves RE. Ever since then benches have been very special to us. If your backyard or roof deck could use a good looking place to ponder crushes from long ago, or just to sit on while deciding what to have for dinner, the Aidan Olive Zen Bench is for you. Made from furniture grade, kiln dried Western Red Cedar all the fixtures are stainless steel and tucked away on the back and inside. The main joints are all put together using dado cuts which greatly increases its strength and beauty. Incidentally, owning this bench will also increase your backyard's beauty as well. Making it a crush-worthy addition to your outdoor space.
Brand
Aidan Olive
Materials
Kiln dried Western Red Cedar . Stainless Steel fixtures
Designer
Aric Mayer
Features
Each bench is hand built to order in the designers studio, using local materials and local craftsmen. Simple assembly: Assembly consists of bolting the back and the seat onto the leg armatures. It comes complete with clear instructions, tools and hardware. Assembly takes about 10 minutes.
Dimensions
72" L x 28" W x 24" H; seat height at 10 inches