While Danish architect Tommy Rand mainly focuses on urban property development via his firm Markholt & Rand, he recently flipped the script with one of his latest projects, a new two-level home for his family. The architect, who's now 40, had always dreamed of building a house of his own, and after a near-death motorcycle accident in 2018, he decided it was time. While in recovery, he began thinking about the design.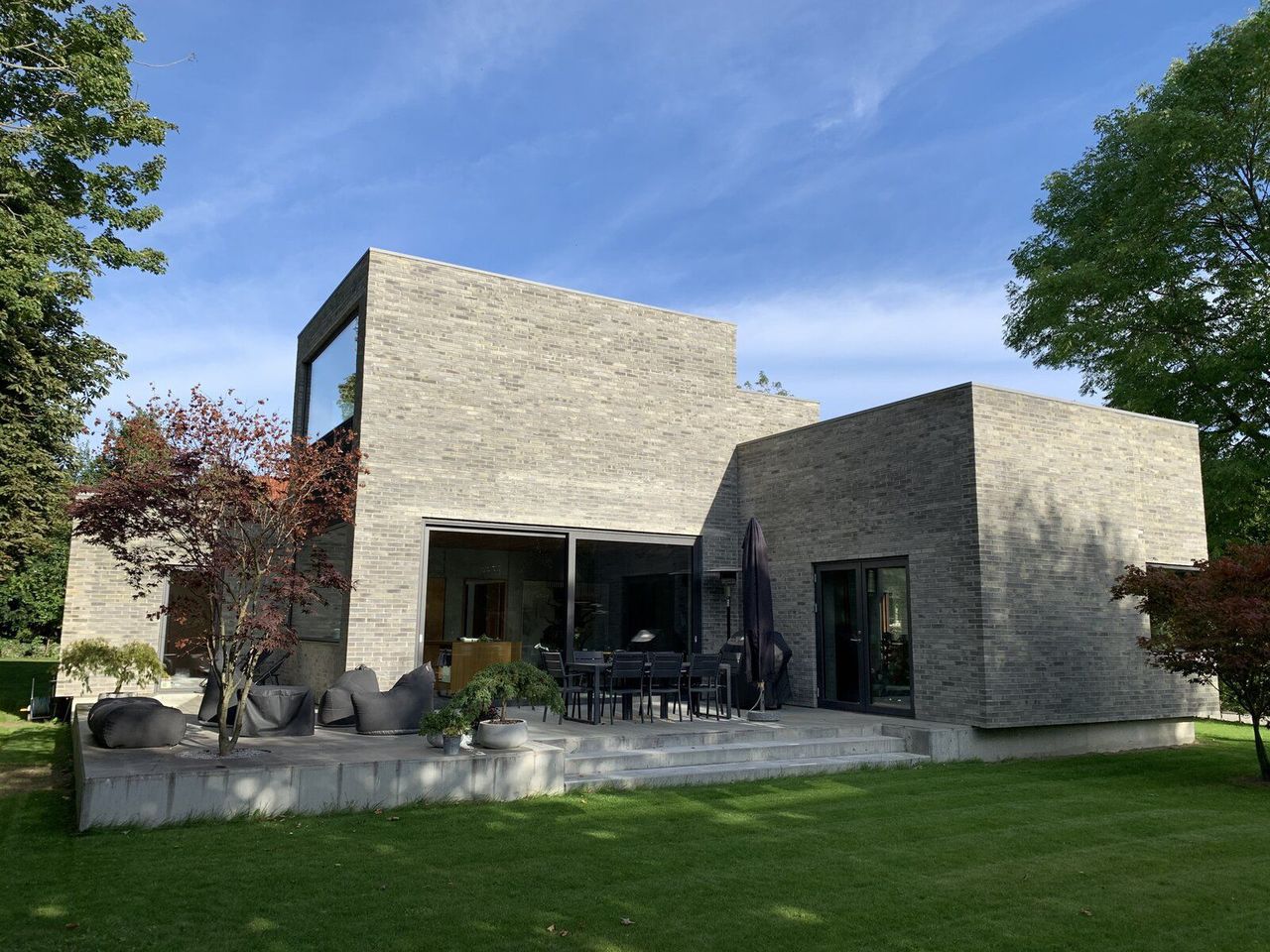 "I could only sit up for one hour at a time due to the injuries from the accident, so I had a lot of time to think," explains Tommy. "My vision was to create something new and modern, which did not look like other houses."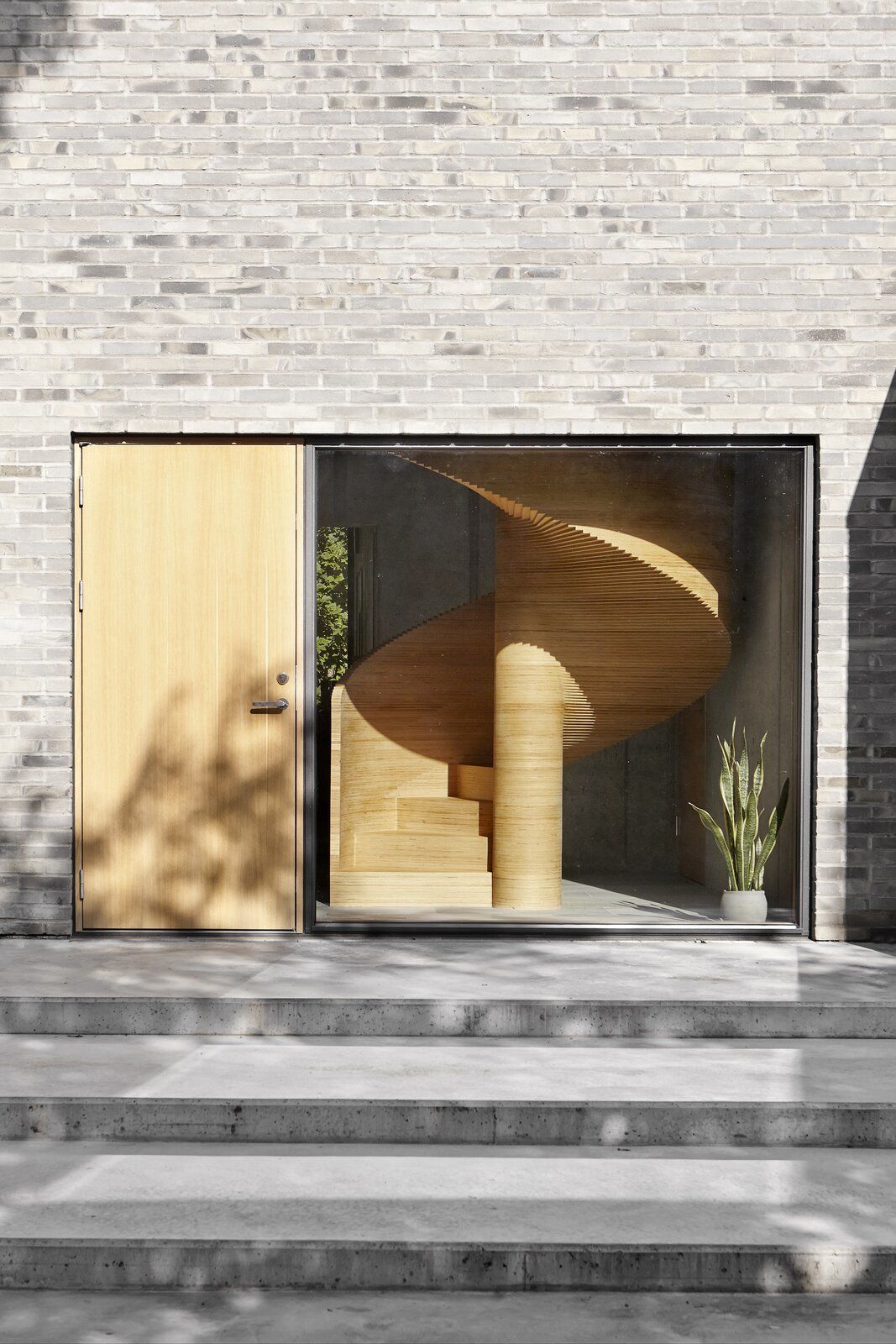 Located in Aarhus, Denmark, the contemporary home consists of five boxes which rest on a sprawling concrete base. "All of the details were carefully considered," Tommy says. "The five boxes shift in facade lines and heights to make the design more dynamic, but it's still simple and minimal."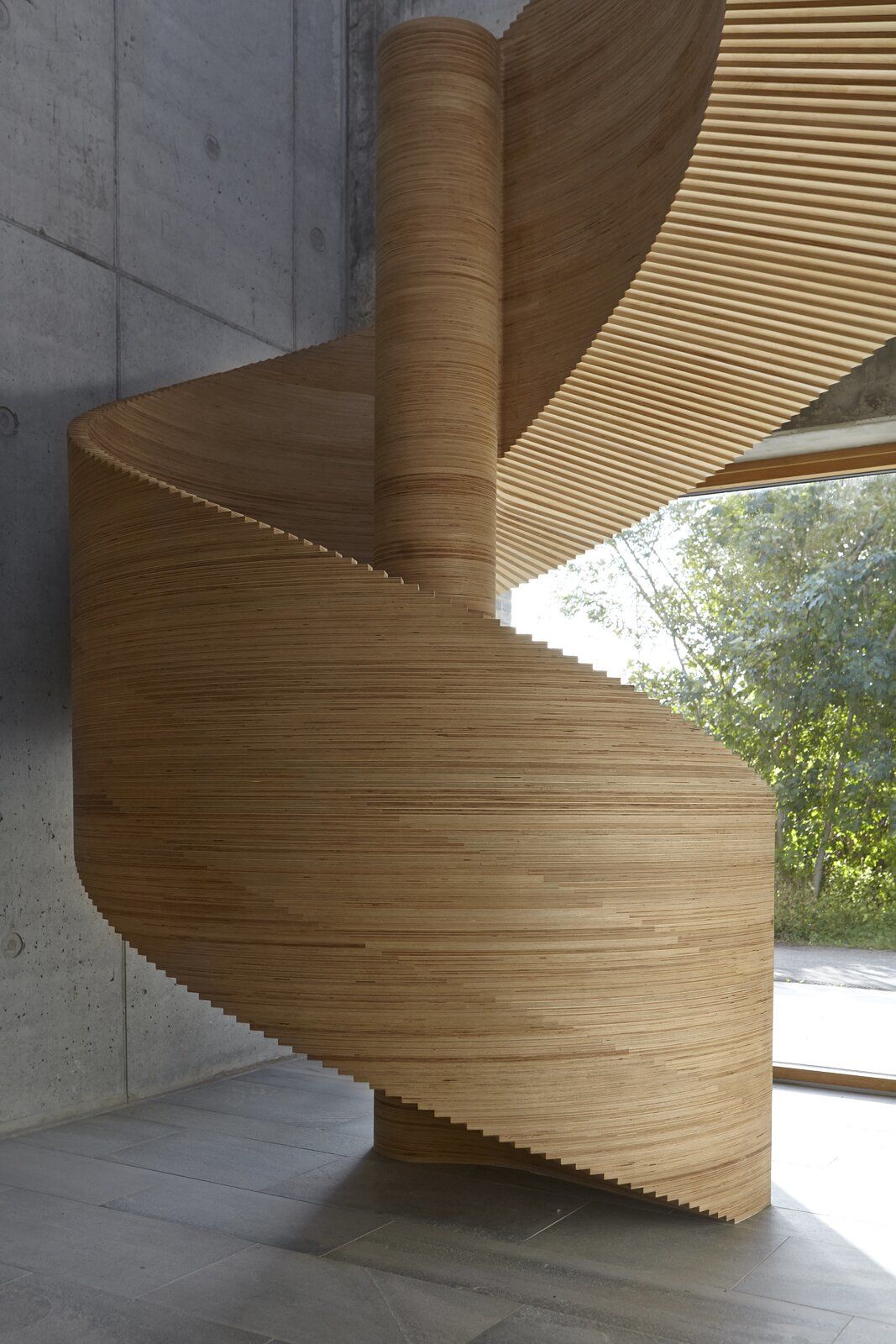 When you enter the home, its central feature is immediately on display. "There, a spiral staircase stands in the middle of a square window, like a sculpture," says the architect. "The shape of the stair is like a snail house, which opens up more and more as you go up to the first floor."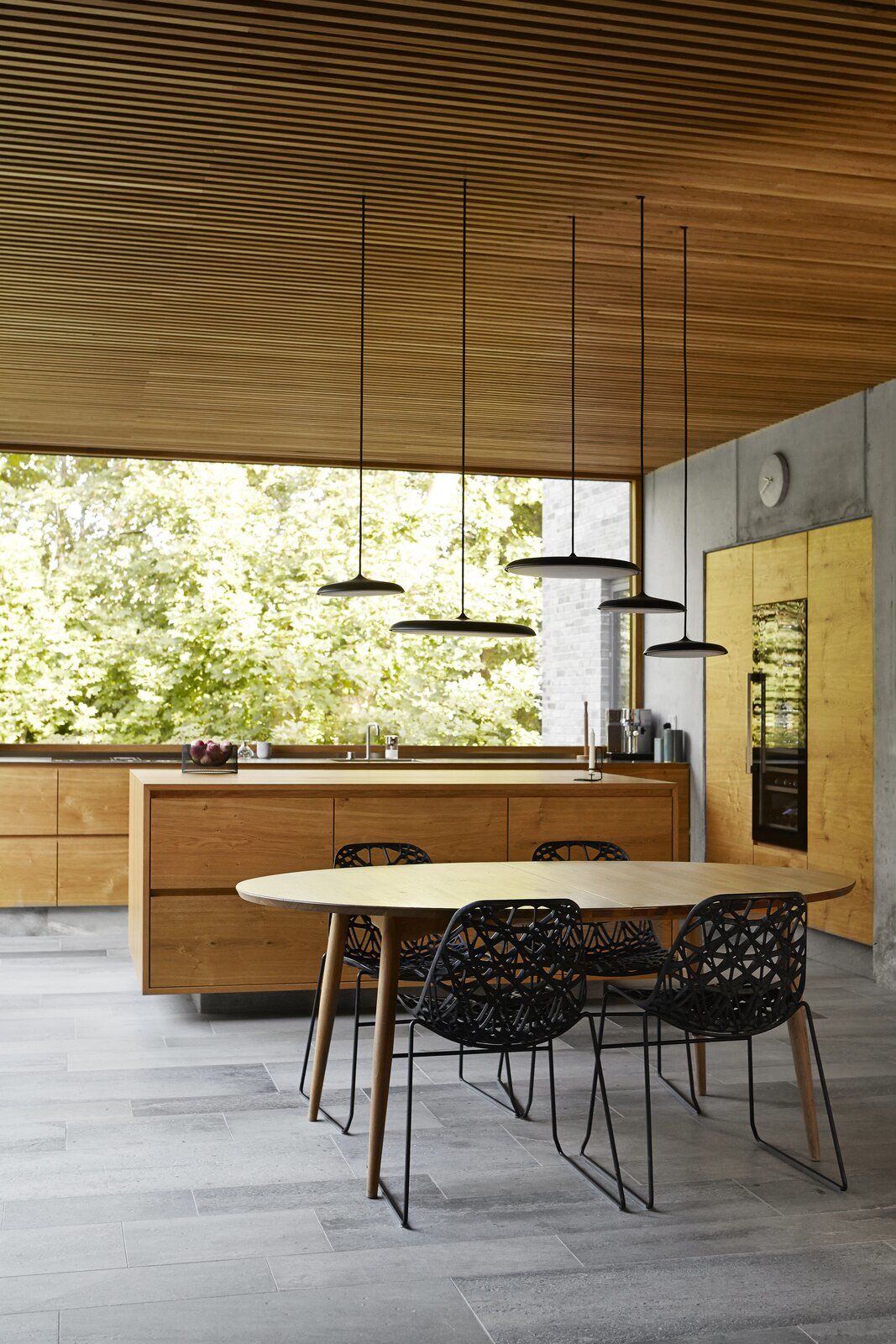 To achieve the stair's mesmerizing effect, Tommy used CNC-cut plywood. "There are 630 pieces, and they were all assembled and glued on-site, piece by piece," he says. Tommy also designed a lot of the home's furnishings, working with a local cabinet maker who used oak wood.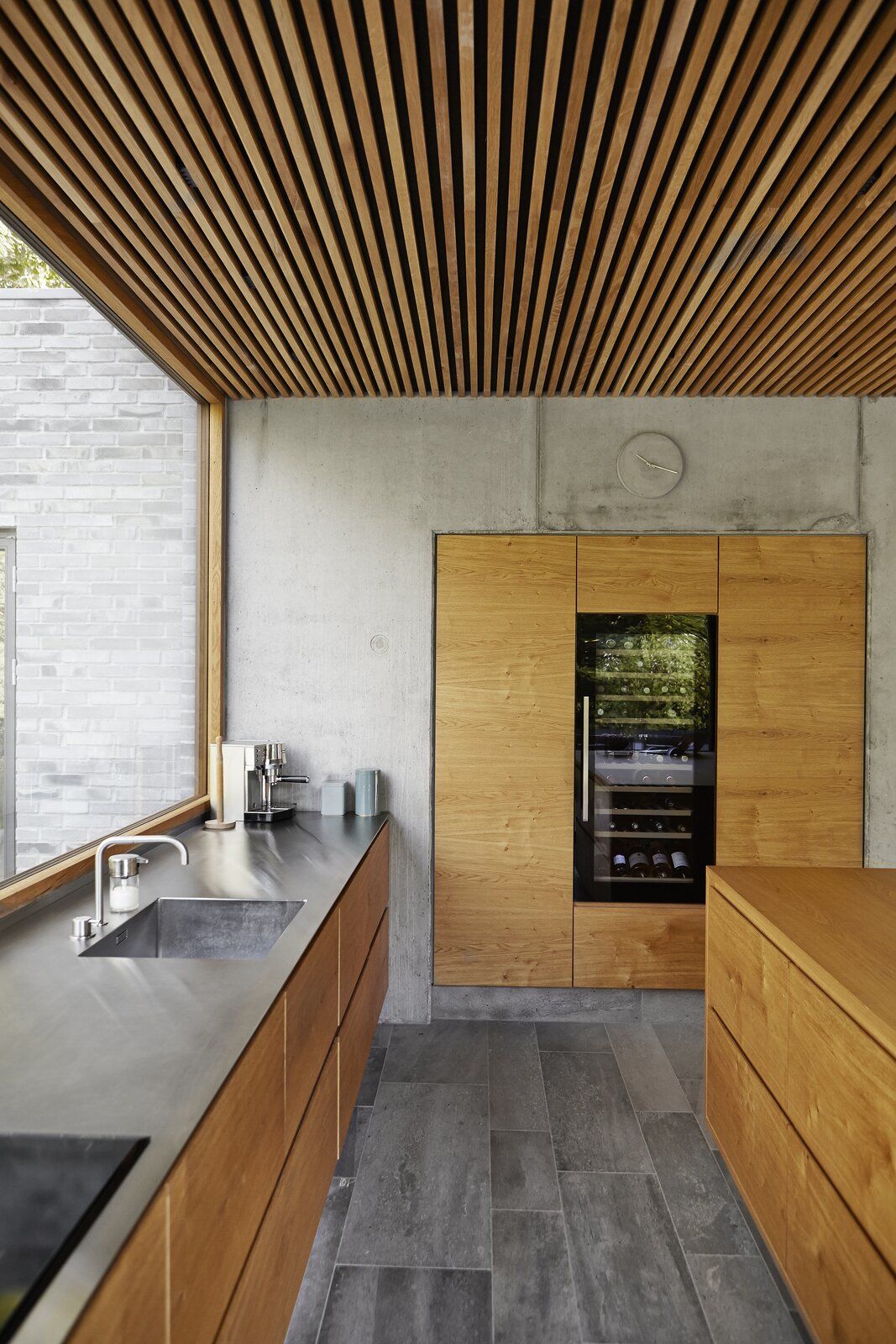 In addition to oak, the home comprises two more main materials: raw concrete, and Norwegian Oppdal quartzite stone. "I used the materials in different combinations throughout the various rooms to make a cool balance between raw and fine, cold and warm," says Tommy.

To enhance the home's minimalist aesthetic, he hid the lighting, ventilation, and home speaker system behind the ceiling's oak slats.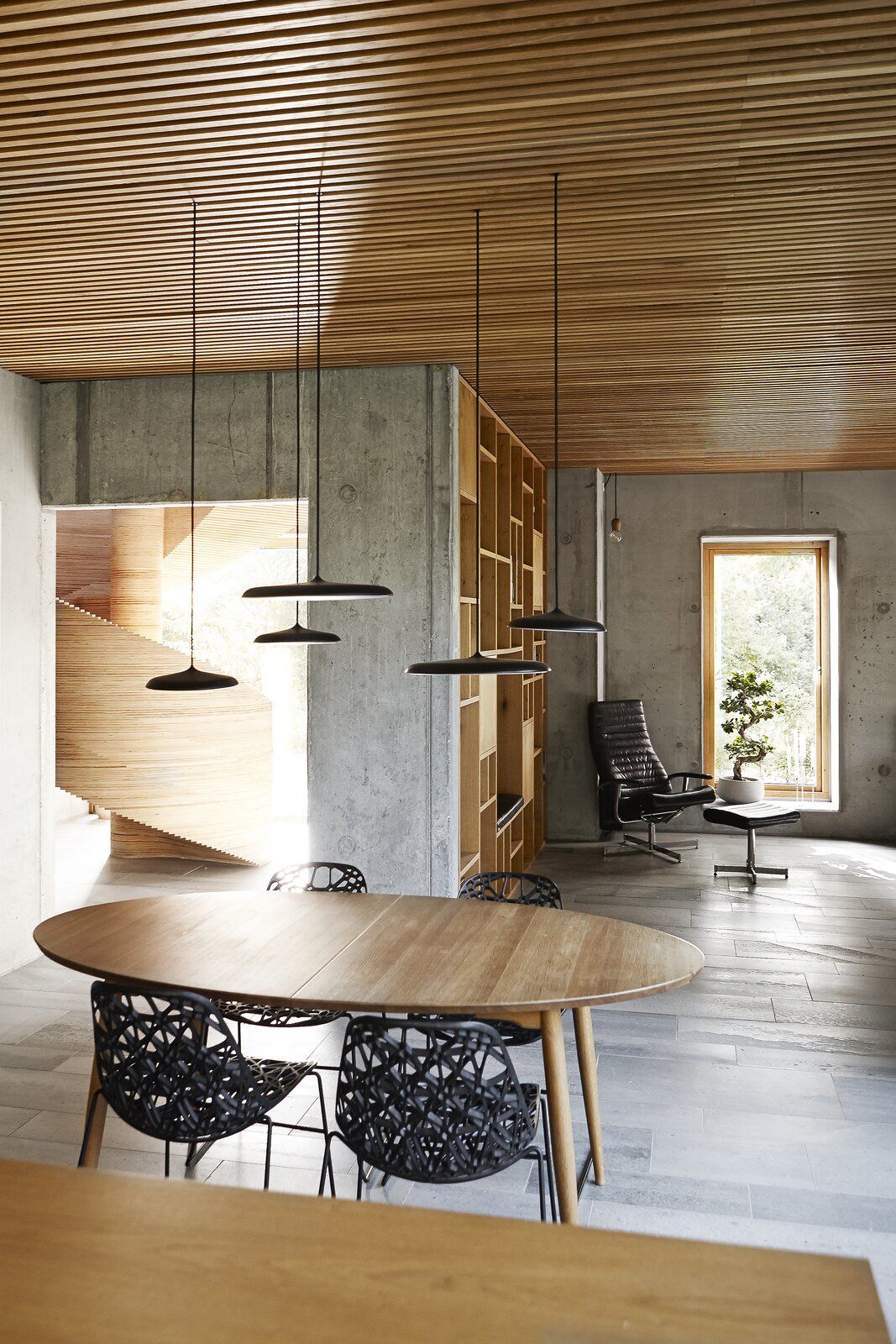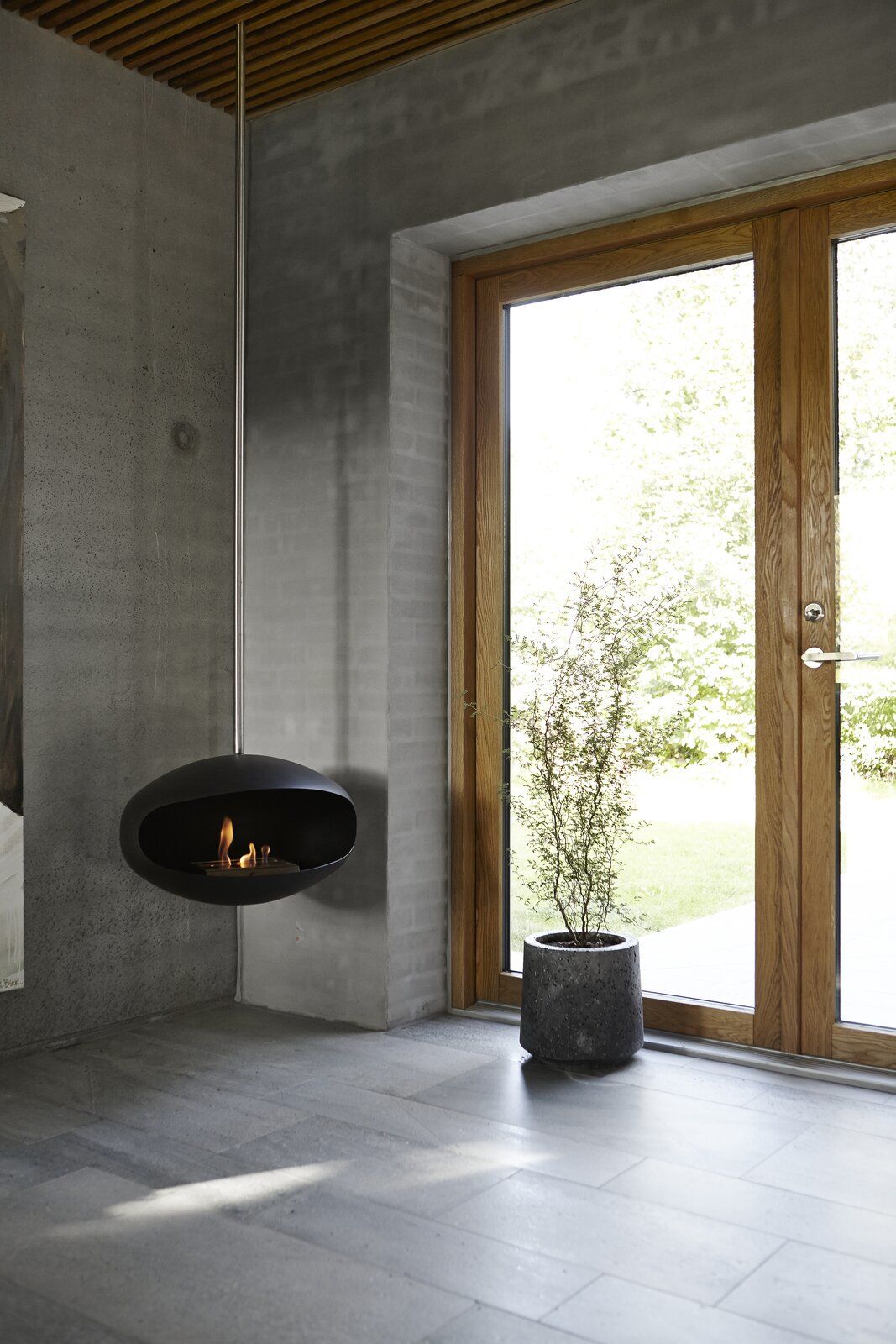 Measuring nearly 800 square feet, the residence features large, open living areas, four bedrooms, two baths, and a garage. Glass doors connect the lower level public spaces to the outdoors, where a west-facing terrace links to the kitchen. "The floors on the terrace are made from Norwegian stone, like inside the house, so it makes the inside and outside space float together visually," says Tommy.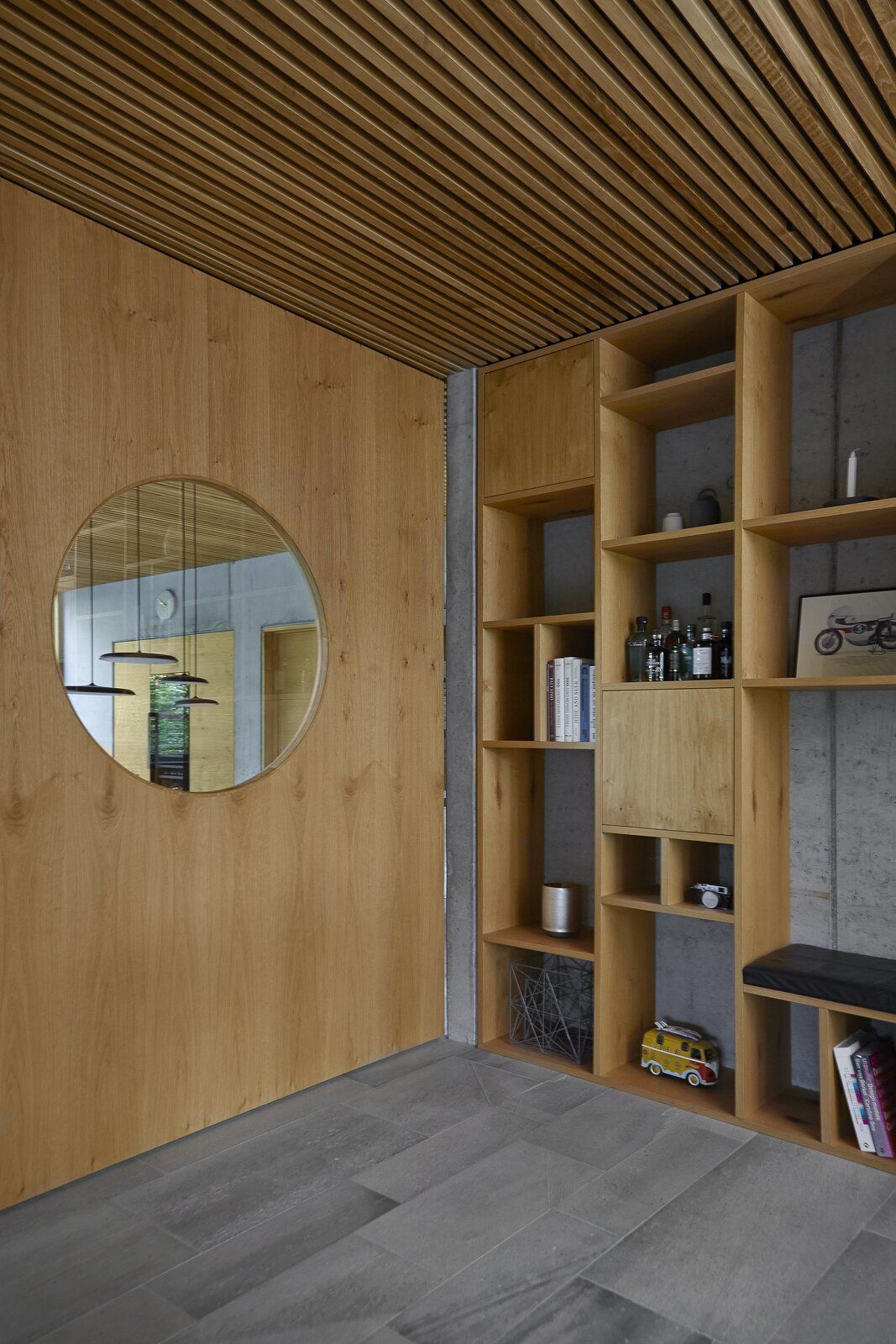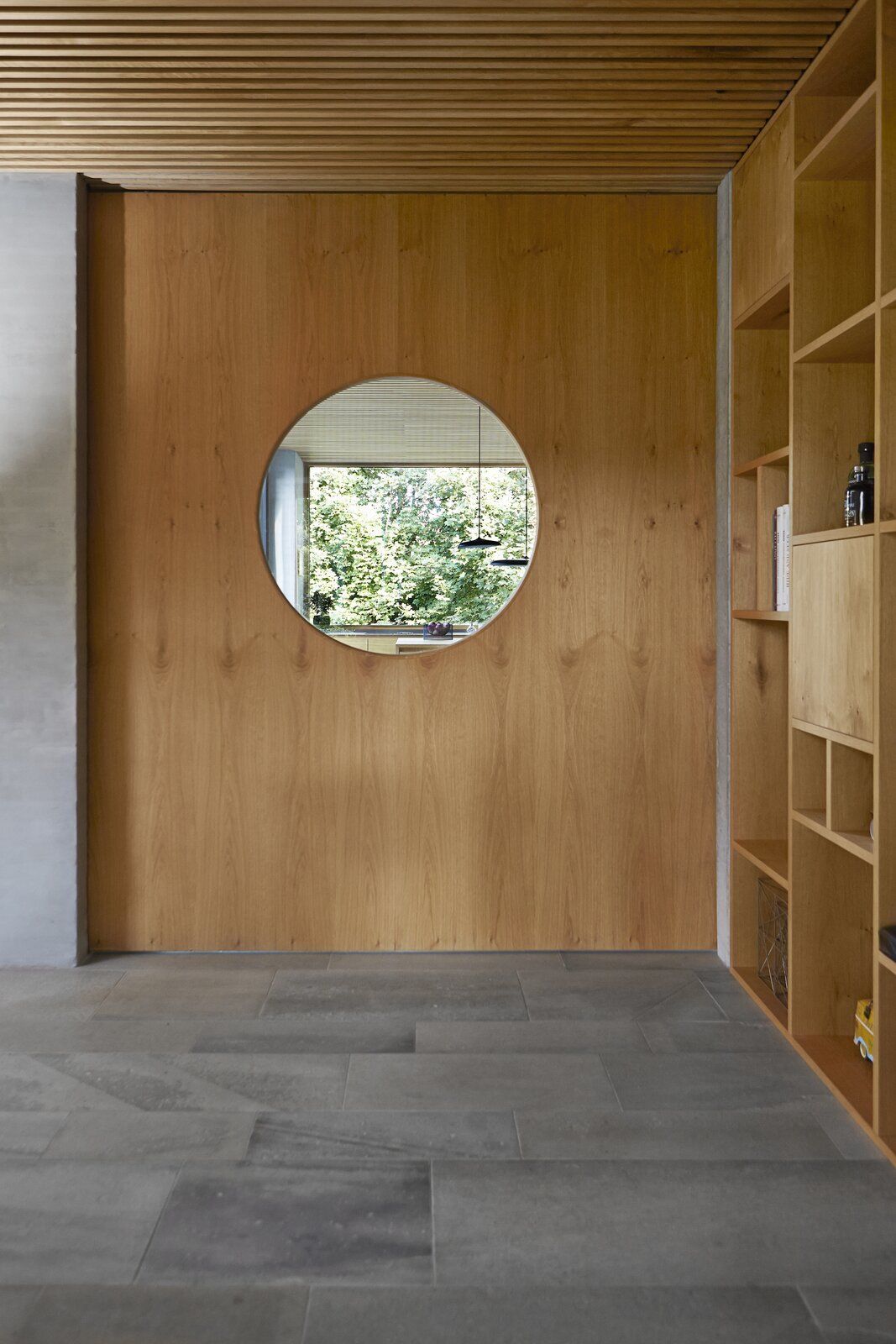 "The most important lesson I learned during this process was not to compromise on design and materials," he concludes. "I did not, and it is a great satisfaction every day when I am in the house."