London-based Fraser Brown MacKenna Architects (FBM Architects) recently secured planning permission to build eco-friendly social housing from recycled secondhand shipping containers in Aylesbury, a Buckinghamshire town located an hour northwest of London.

The project is the latest effort by the Vale of Aylesbury Housing Trust to provide "quality affordable homes" to people in need. So far the nonprofit has developed over 7,000 affordable homes, and it hopes the green-roofed cargotecture homes will serve as an inspiring and replicable model for future development.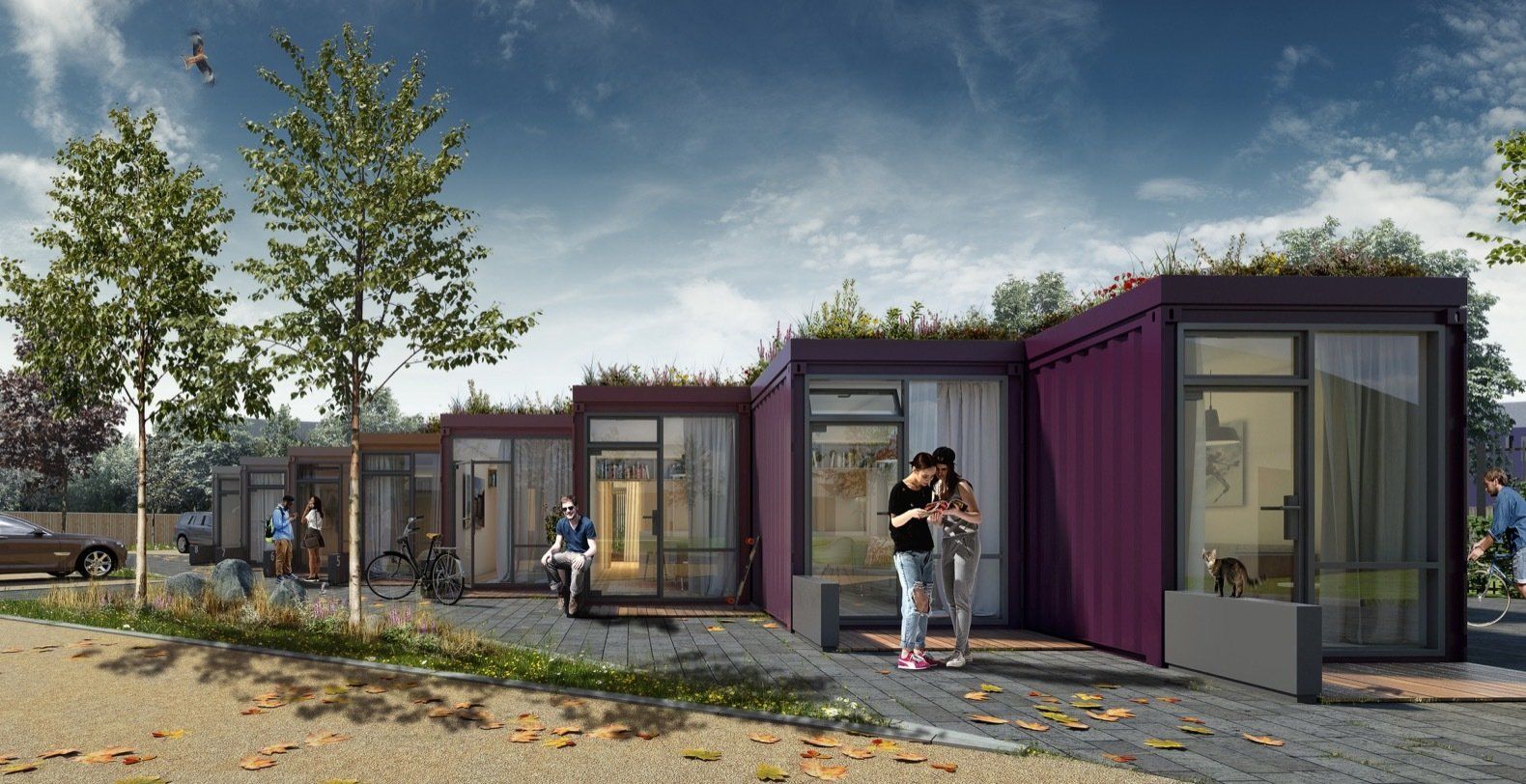 Designed for young, low-income individuals, the green-roofed container homes will be painted a variety of colors to complement local architecture, including the neighboring Serpentine project.

"The Vale of Aylesbury Housing Trust have a rolling program of regenerating problematic garage-sites within their portfolio and were interested in the use of off-site construction to accelerate the program and to reduce costs," says FBM Architects. "They also have a shared interest with us in the environmental benefits of reusing/upcycling existing structures."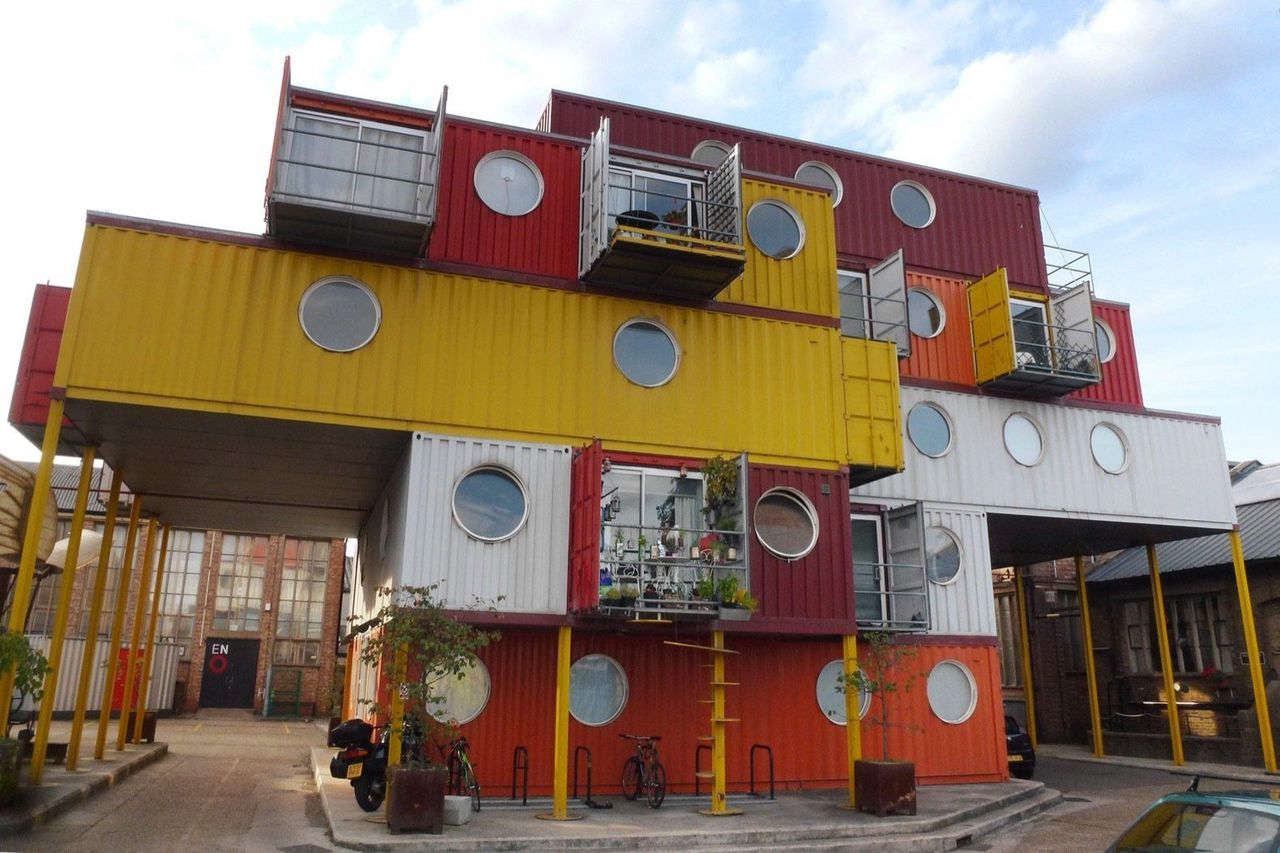 The architects drew design inspiration from Container City, a colorful cargotecture complex of affordable live/work spaces that were first installed in the heart of London's Docklands in 2001.

Container housing offers a suitable solution given the site's severely constrained developable area, which is located behind The Serpentine, a flagship affordable housing development in Aylesbury. "Standard-size flats would not have fit onto the site, rendering it undevelopable," adds the firm. "We took the view that it was better to innovate on a brownfield site than propose standard solutions on a greenfield site."

Asked about cost and installation times, FBM Architects turned to Henry Fraser, director of the shipping container design company Container City, who says: "Conversion times are naturally variable. We can do about 20,000 soft every six months including installation with a cost of approximately £120-150 per square foot."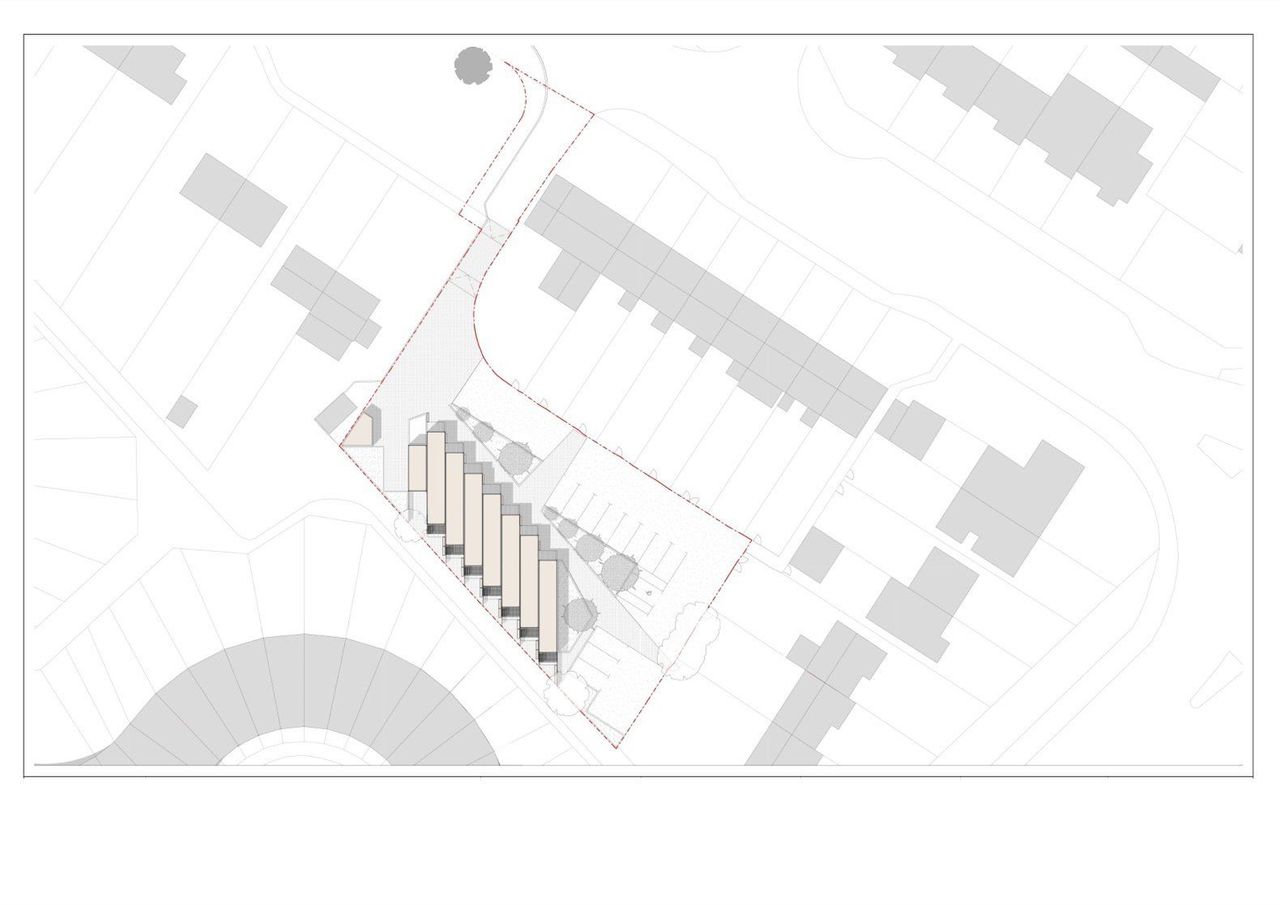 The containers will be aligned on a north-south axis and staggered to create privacy between units and to avoid a major sewer that runs through the site. The placement also retains access to existing parking and the Serpentine homes' back gardens.

The Gatehouse Road regeneration project will replace 39 garages-over half of which are currently not in use-with seven low-cost homes and an eighth unit for shared laundry facilities and secure bicycle parking. Due to planning restrictions, only single-story designs could be used for the site.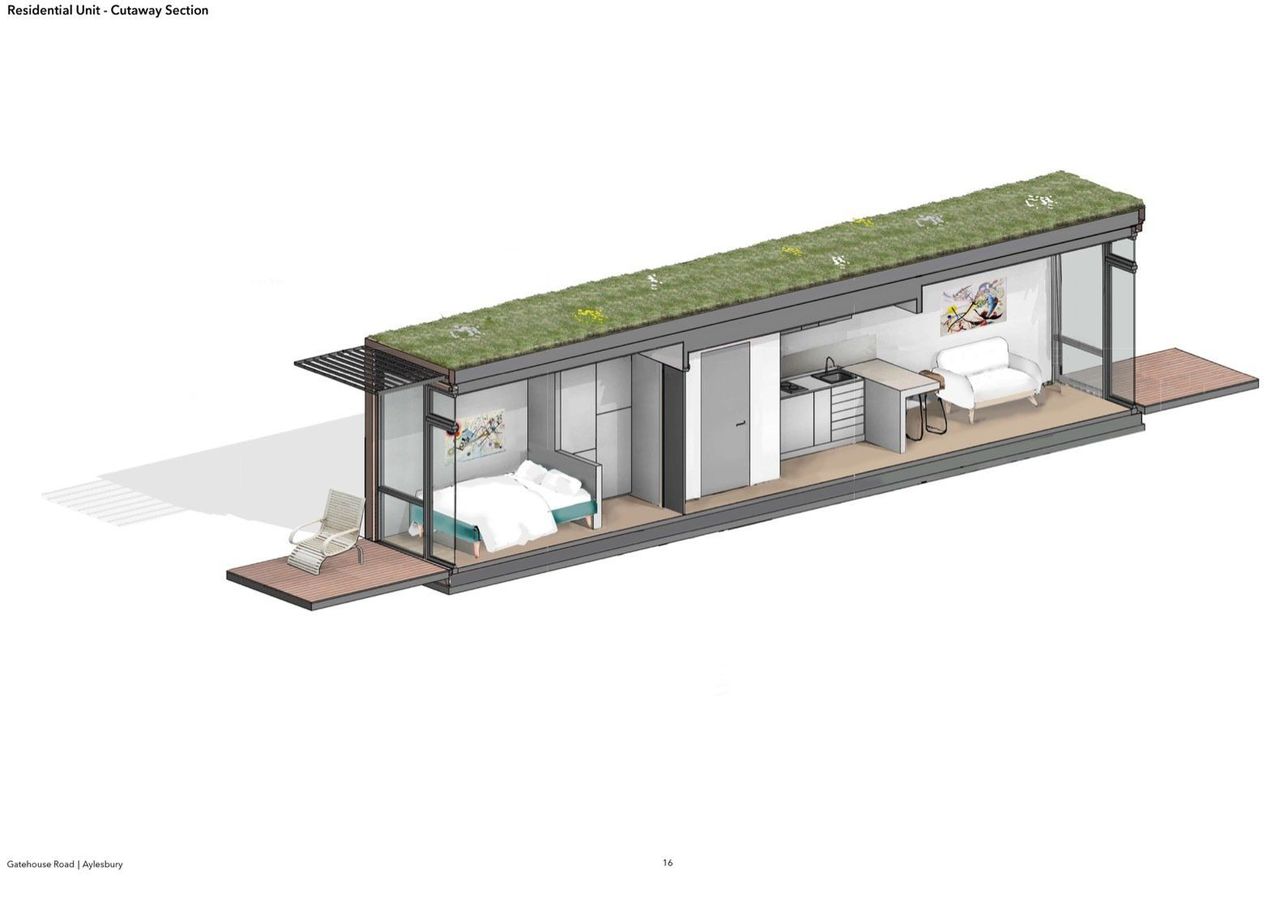 "The scheme provides much-needed single-person accommodations for social rent using converted shipping containers to create contemporary, environmentally-friendly homes in a desirable area near to local amenities and within walking distance of the town center," explain the architects. The firm developed the design in consultation with local residents and stakeholders, and they previously completed a pop-up container cafe for Kingston University and volumetric student residential projects in Coventry.

"These flats will typically be occupied by younger residents who may be moving from a family home or a single room in a shared house. These units will give them a home of their own at a time of their lives when extra space is a lower priority."



A cutaway section of a Gatehouse Road container house.

Each container home will offer 280 square feet of living space laid out in a linear plan with a bedroom, storage space, a bathroom, a kitchenette with countertop dining space, and living space that includes front and rear decks.
For improved energy efficiency and reduced heating bills, the upcycled containers will feature high-performance insulation inserted into the walls, ceiling, and floor, along with double-paned glazing and a green roof.

"Landscaping includes grassed areas, semi-mature trees, and sedum roofs-these combine to provide sustainable urban drainage and to enhance local ecology," add the architects. "The use of linear block paving set out in strong geometric shapes-plus colored tarmac to the home zone road and parking bays-lifts the development above standard black tarmac, giving the scheme a distinct identity."