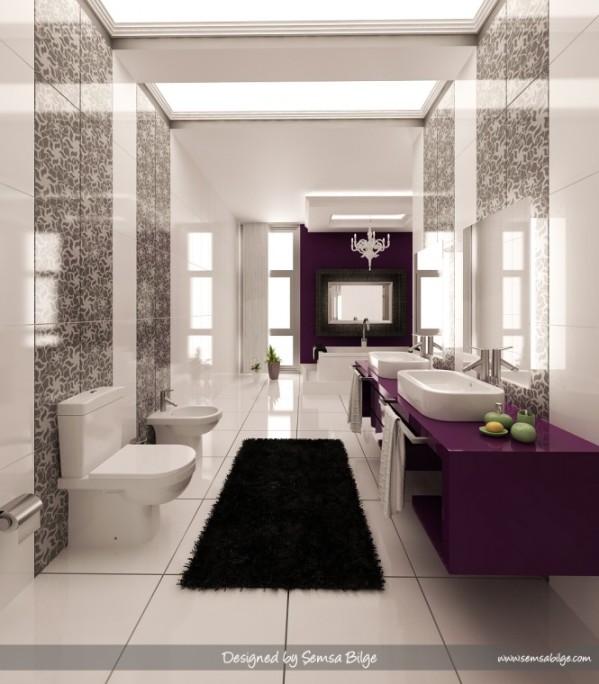 Semsa Bilge's bathroom designs incorporate vibrant color and graphic prints that seem to jump off the walls.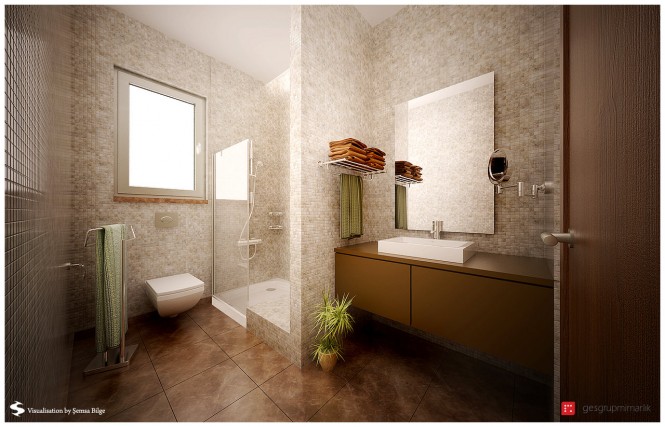 With these two, Bilge incorporates Japanese Edo artist Hokusai's famous woodblock print of "The Great Wave off Kanagawa" on the wall of this edgy bathroom. She maintains the same woodblock print look by using tiny, square tiles and keeps the rest of the bathroom in the same theme by lining all of the walls with the same tiles in blue and black and engraving waves along the edge of the tub.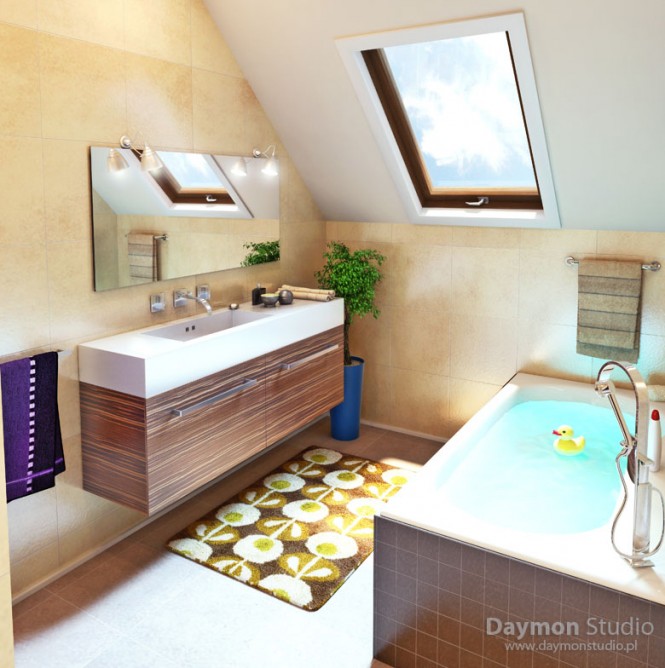 Daymon Studio likes to create colorful, clean designs with a lot of charm and personality.