You may have settled on the perfect bed design, but there's another element that can play a significant role in giving your space a fashionable look. Above-bed decor-whether it's a standout painting, a collection of china, or a vintage brass mirror-is the finishing touch that can take your bedroom to the next level.

If you're eager to infuse your bedroom with a stylish decorative accent to make it feel more homey and inviting, see these 15+ above-bed decor ideas. Any one of our high-design picks will enhance your bedroom's visual appeal.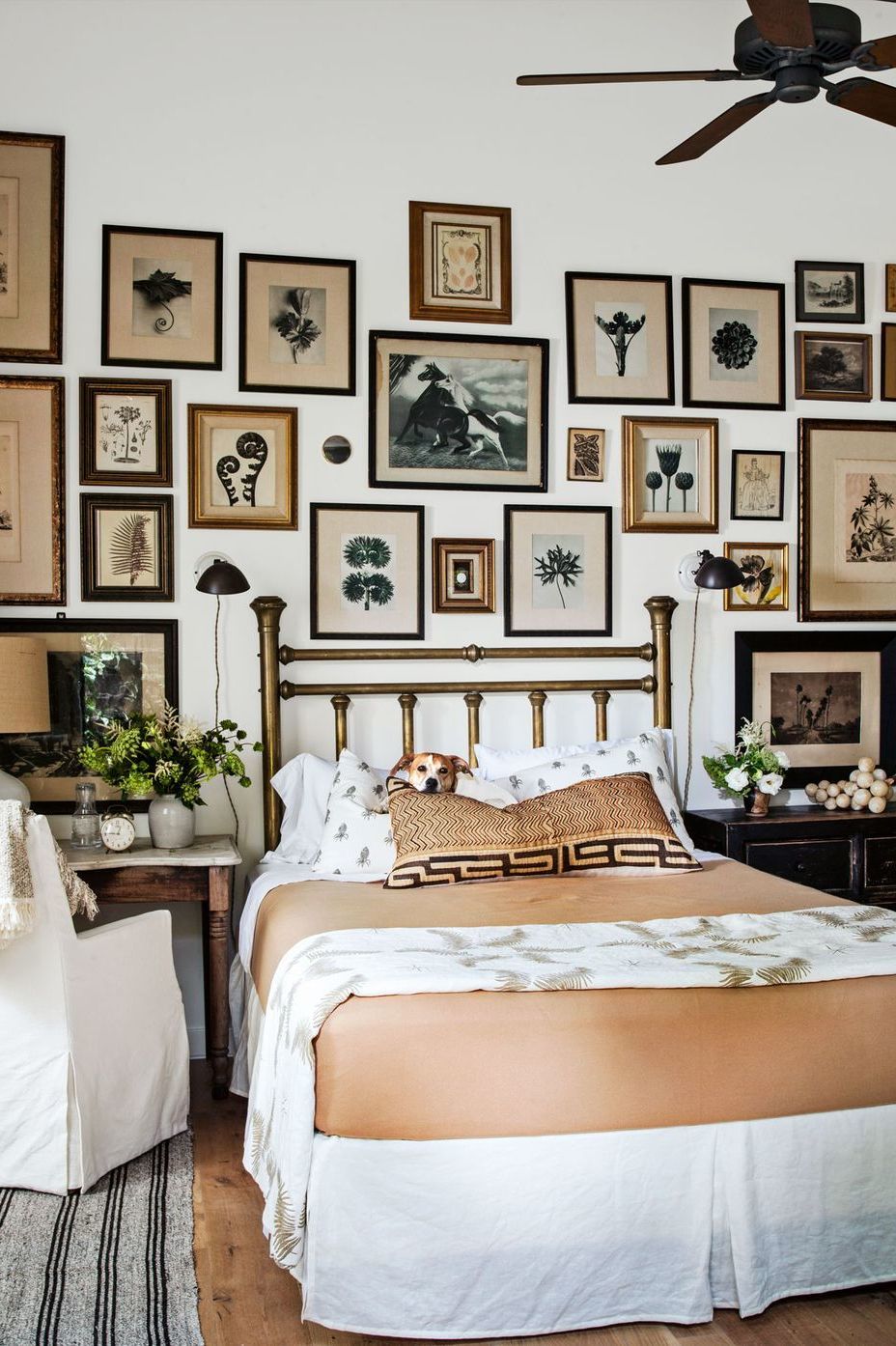 Gallery Wall

A gallery wall is an easy way to add a personalized touch to a bedroom. Here, botanical prints in tan, black, and white, prove that choosing a specific theme and color can pay off in a major way.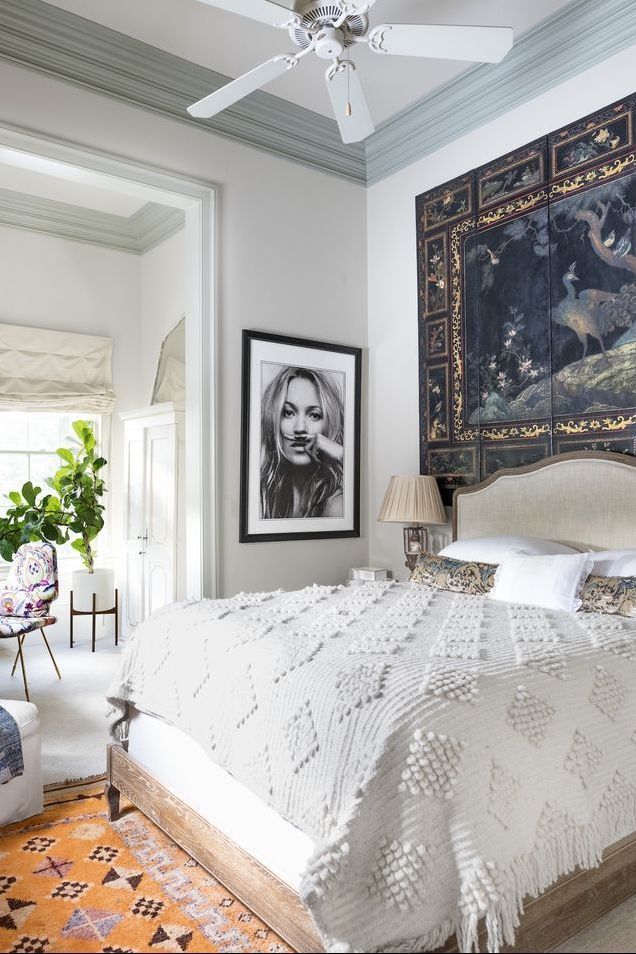 Chinese Screen

In a New Orleans manse, a master bedroom is enhanced with a Chinese screen, serving as the perfect complement to the antique bed.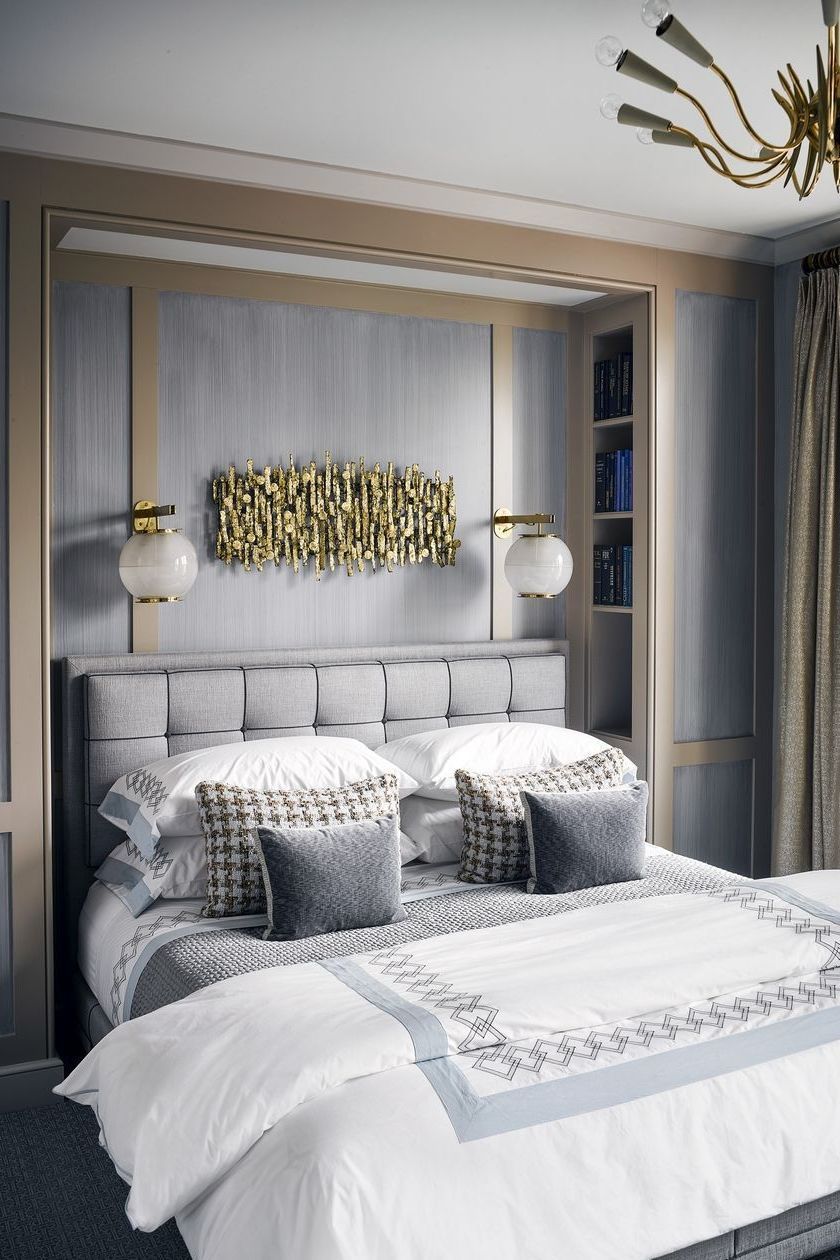 Metallic Sculpture

A striking metallic sculpture is flanked by a pair of 1950s sconces from Ignazio Gardella in a Chicago guest bedroom designed by Steven Gambrel.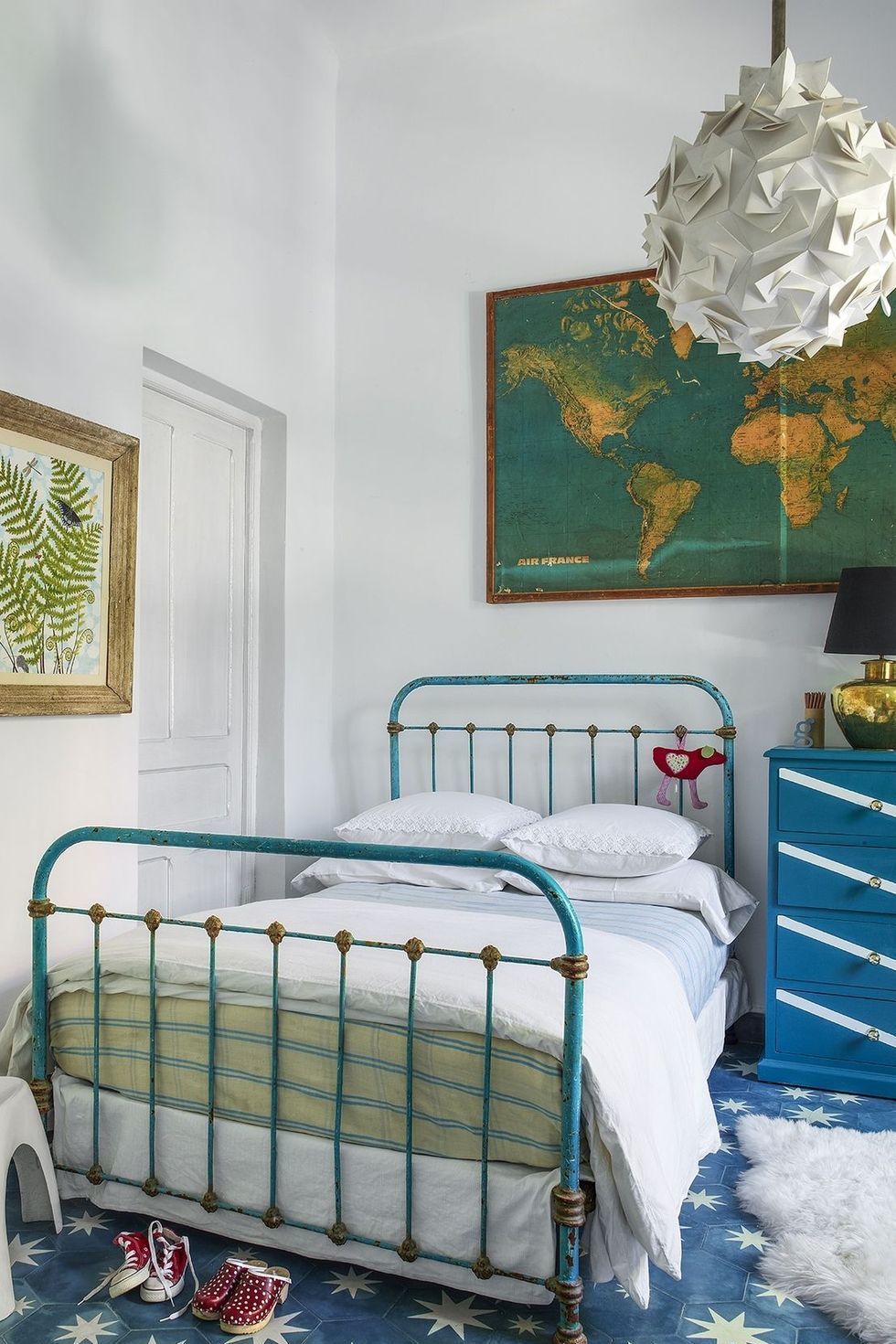 Framed Map

A colorful framed map, paired with a light fixture by Claire Norcross for Luminosity, adds a playful touch to this girl's bedroom in a Marrakech home.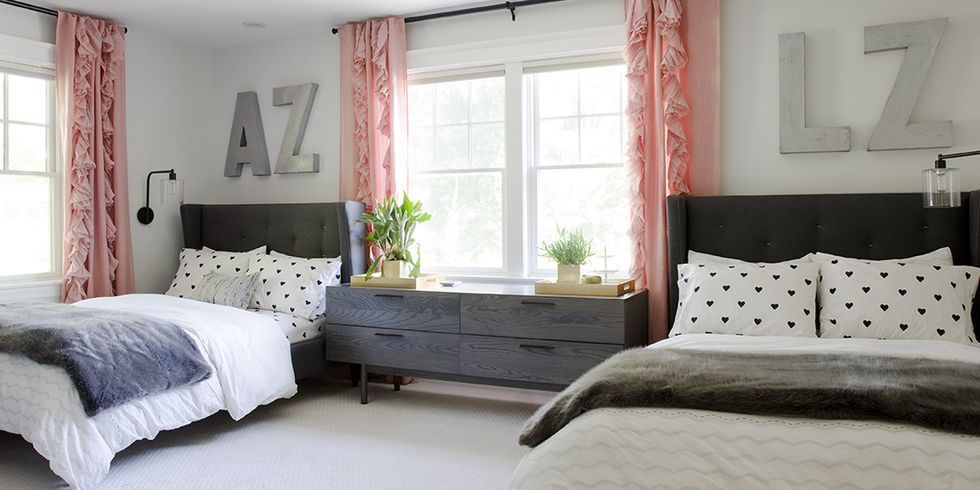 Monogram Wall Decals

Thanks to silver monogram wall decals, symmetry is at work in this girls' bedroom designed by Kristina Crestin.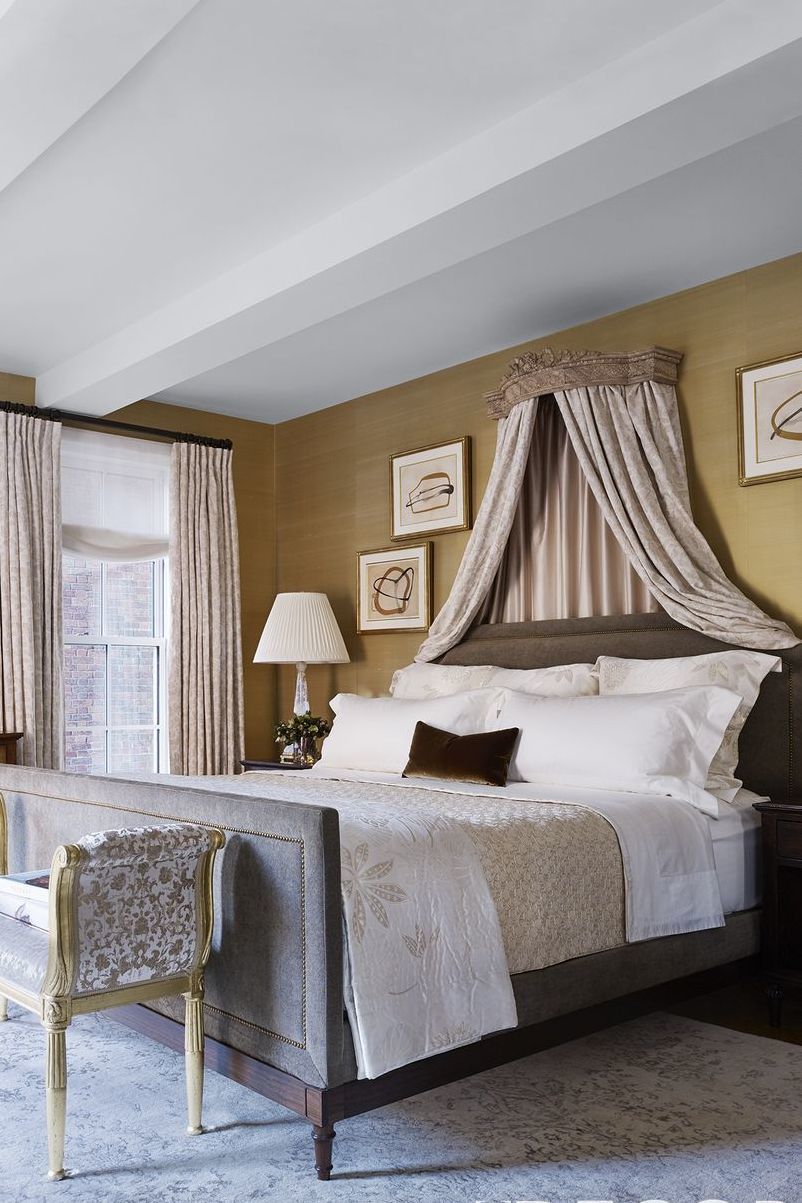 A Coronet and Curtains

In a Gramercy Park master bedroom crafted by Bennett Leifer, a coronet and curtains of a Rogers & Goffigon fabric steal the show.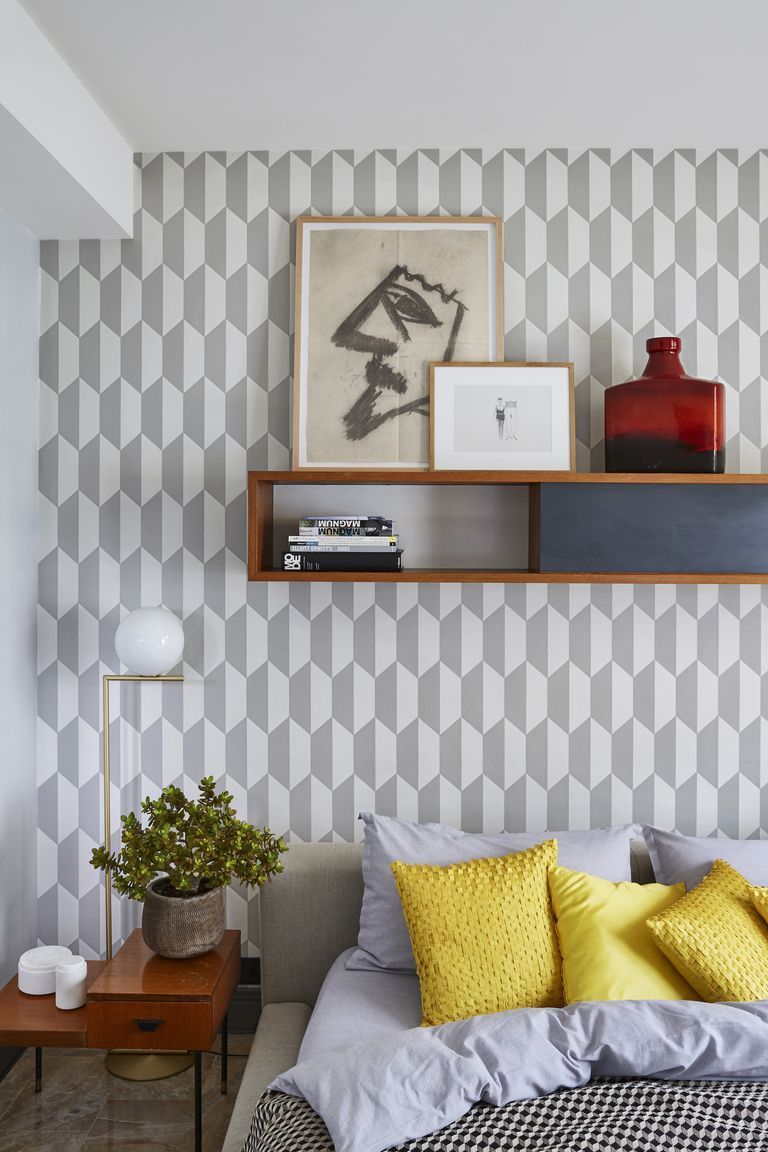 Sleek Shelving

A large drawing by Joe Bradley sits on top of a sleek 1950s wall unit in the guest room of this Monaco apartment.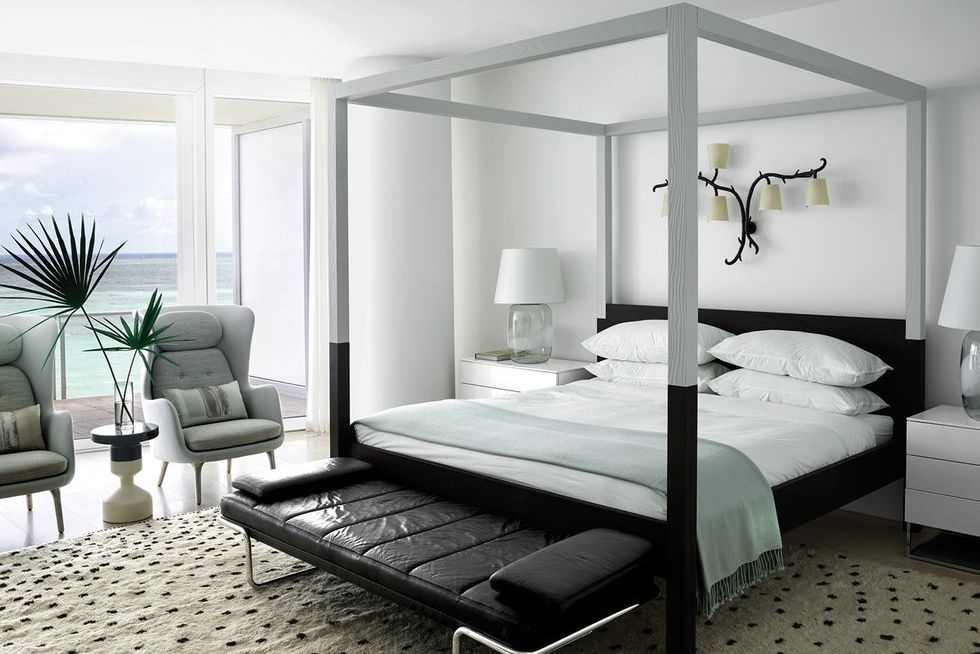 Statement Light Fixture

Thoughtful lighting choices, including a fixture above the bed by Elizabeth Garouste and Ralph Lauren Home table lamps, make for an elegant master bedroom in a Miami beachfront property.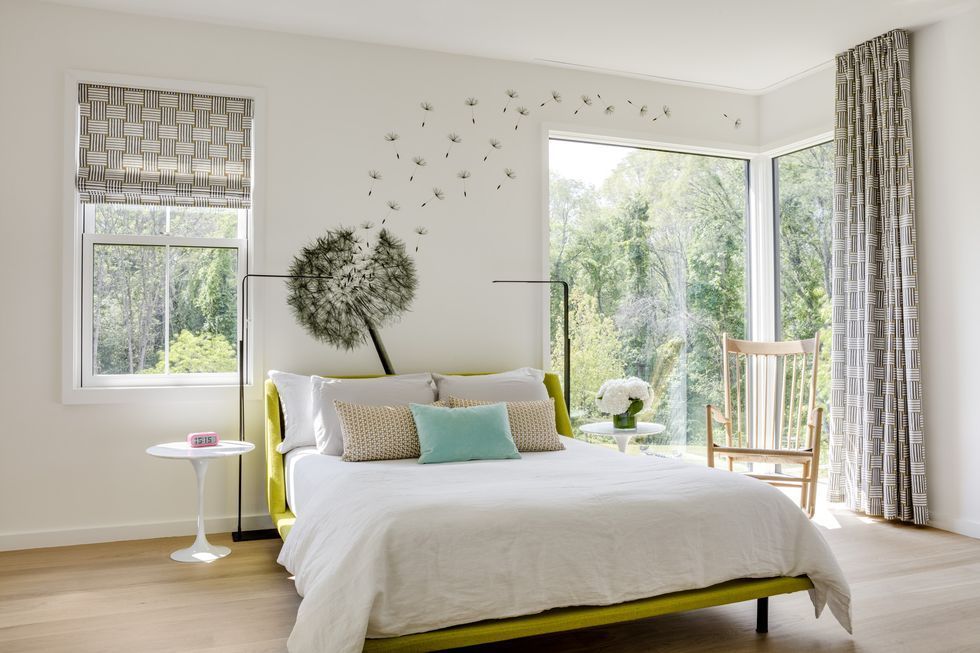 Floral Wall Decal

A light-filled guest bedroom benefits from a dandelion decal from Wall & Decò along with matching printed shades and curtains from The Shade Store.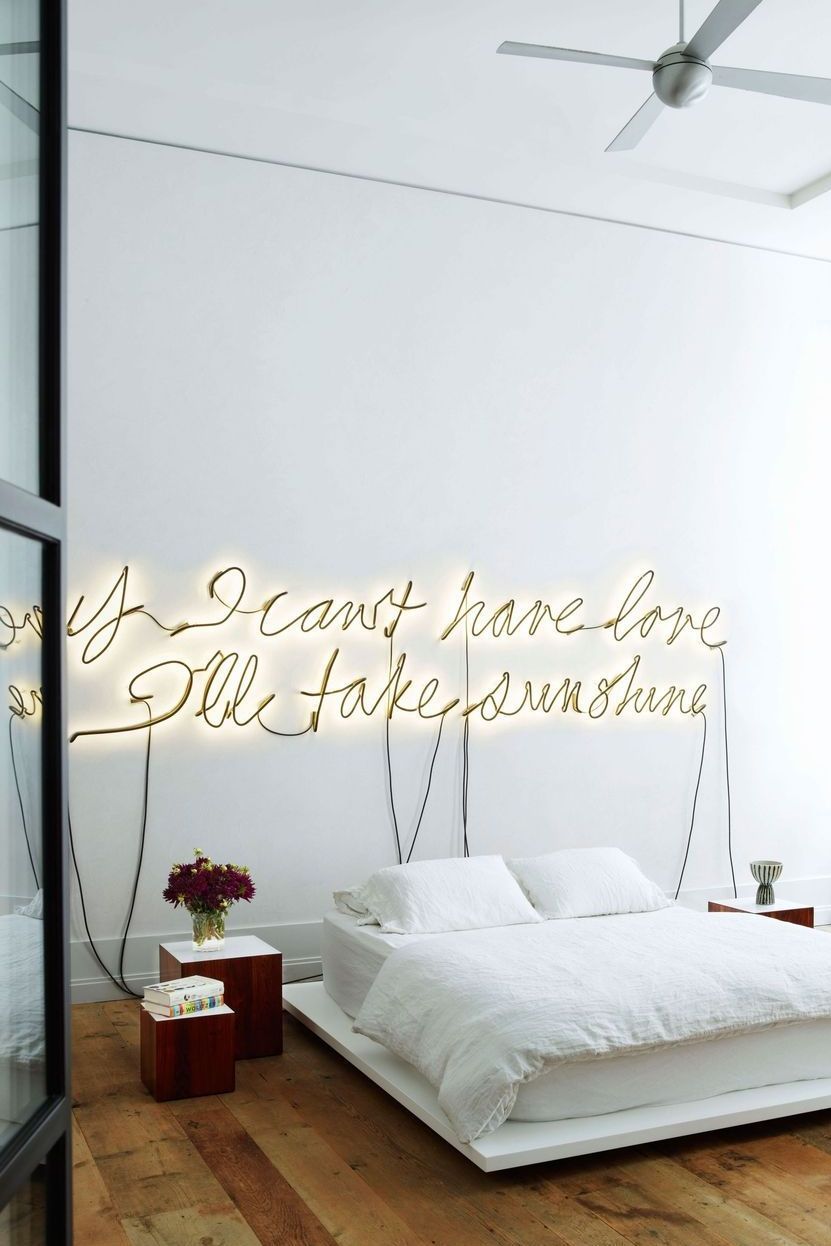 Neon LightA

neon wall sculpture by Glenn Ligon injects a dose of personality into this minimalist bedroom.