In the woods near Aarhus, Denmark, the 968-square-foot Author's House is wrapped in copper that will oxidize over time, gradually taking on a deep-green tone that blends with the trees around it. "The client wanted an office getaway where she could come almost every day to read, write, think, and get inspired," says lead architect and SLETH cofounder Søren Leth.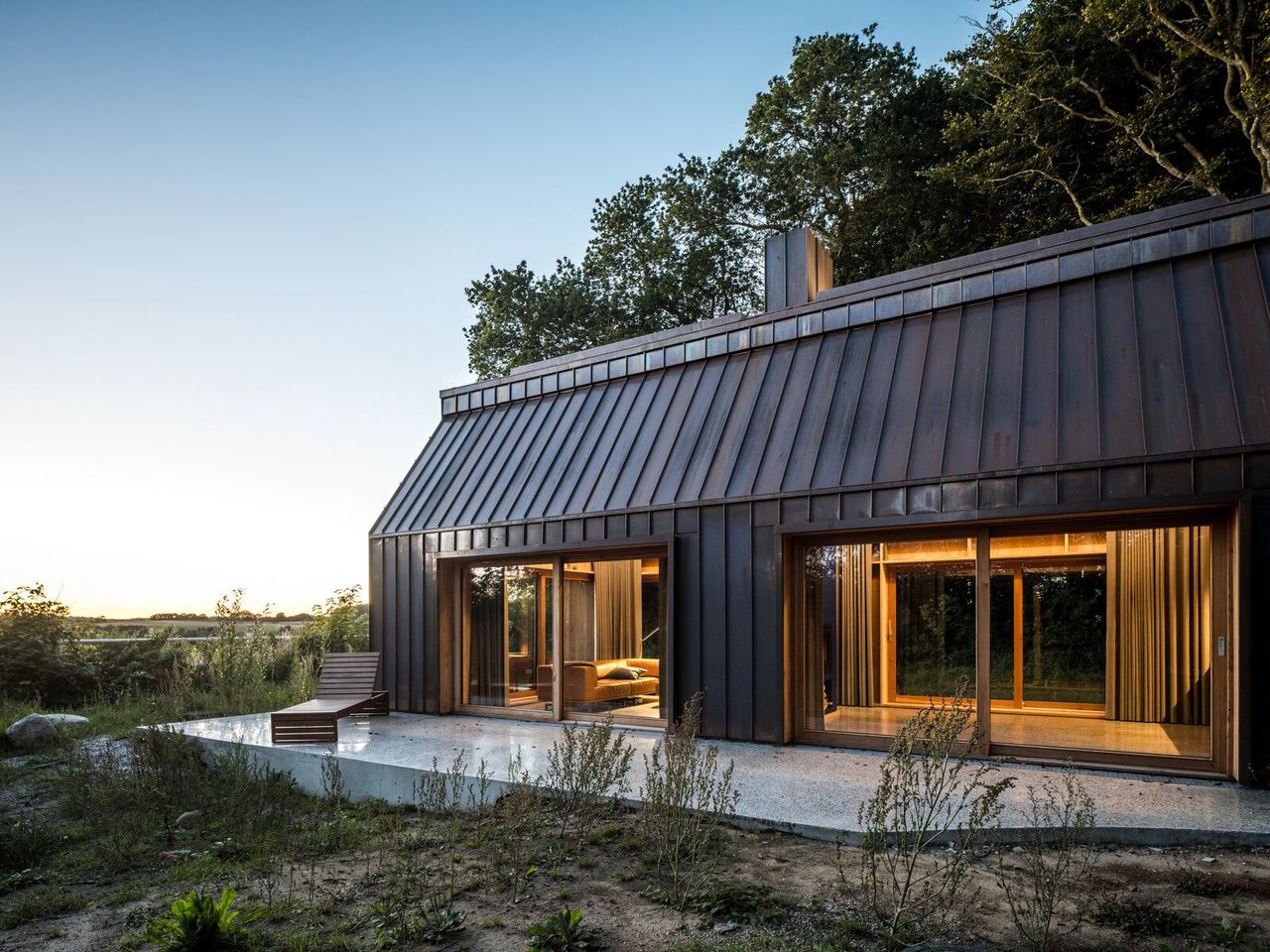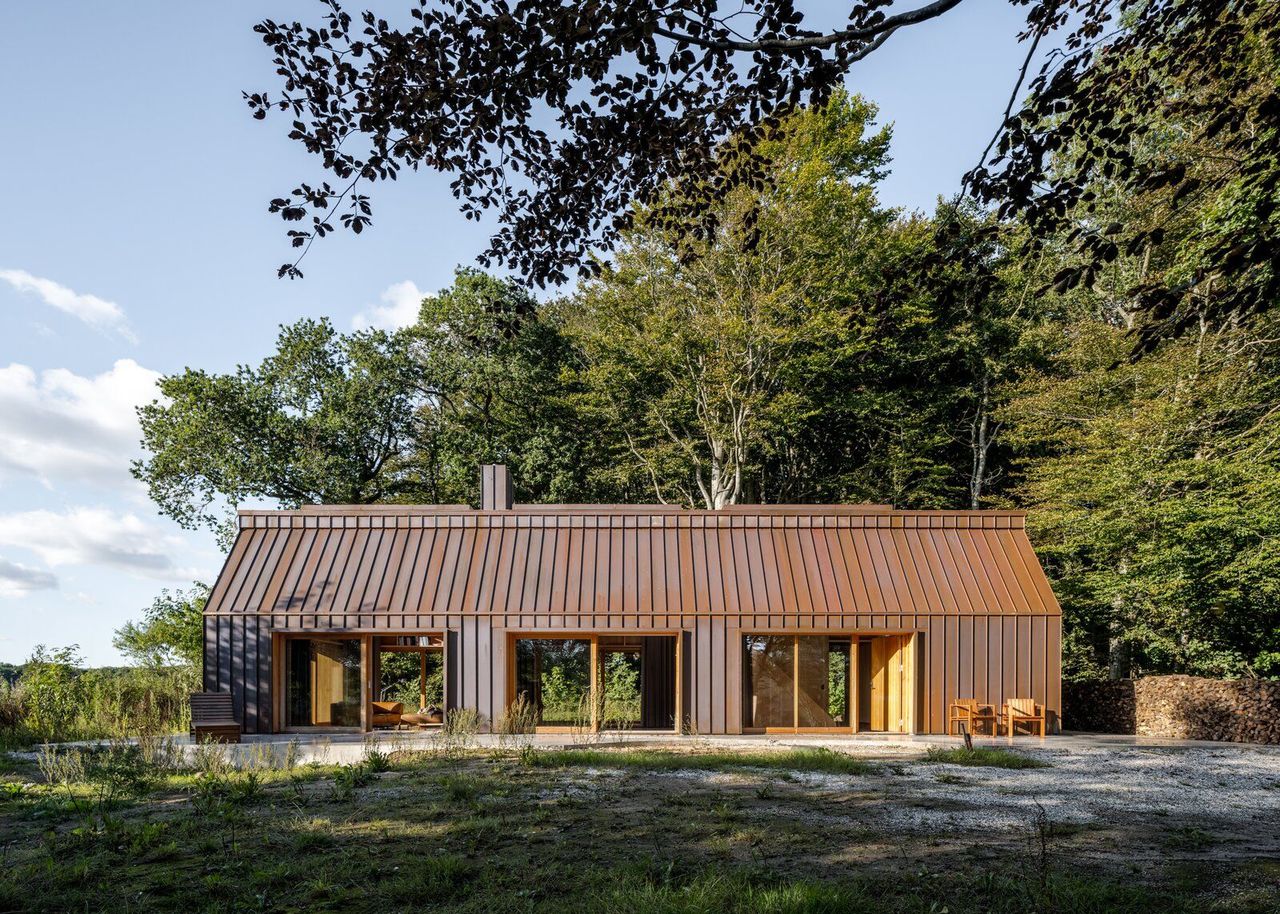 Inside the office and home, the ceilings, staircase, kitchen cabinets, and walls-which feature built-in bookshelves-are made from wood produced by Dinesen, a sustainable manufacturer in Denmark. "The Dinesen planks are used as the predominant material inside the house," Leth says. "We needed a quality wood that was affordable."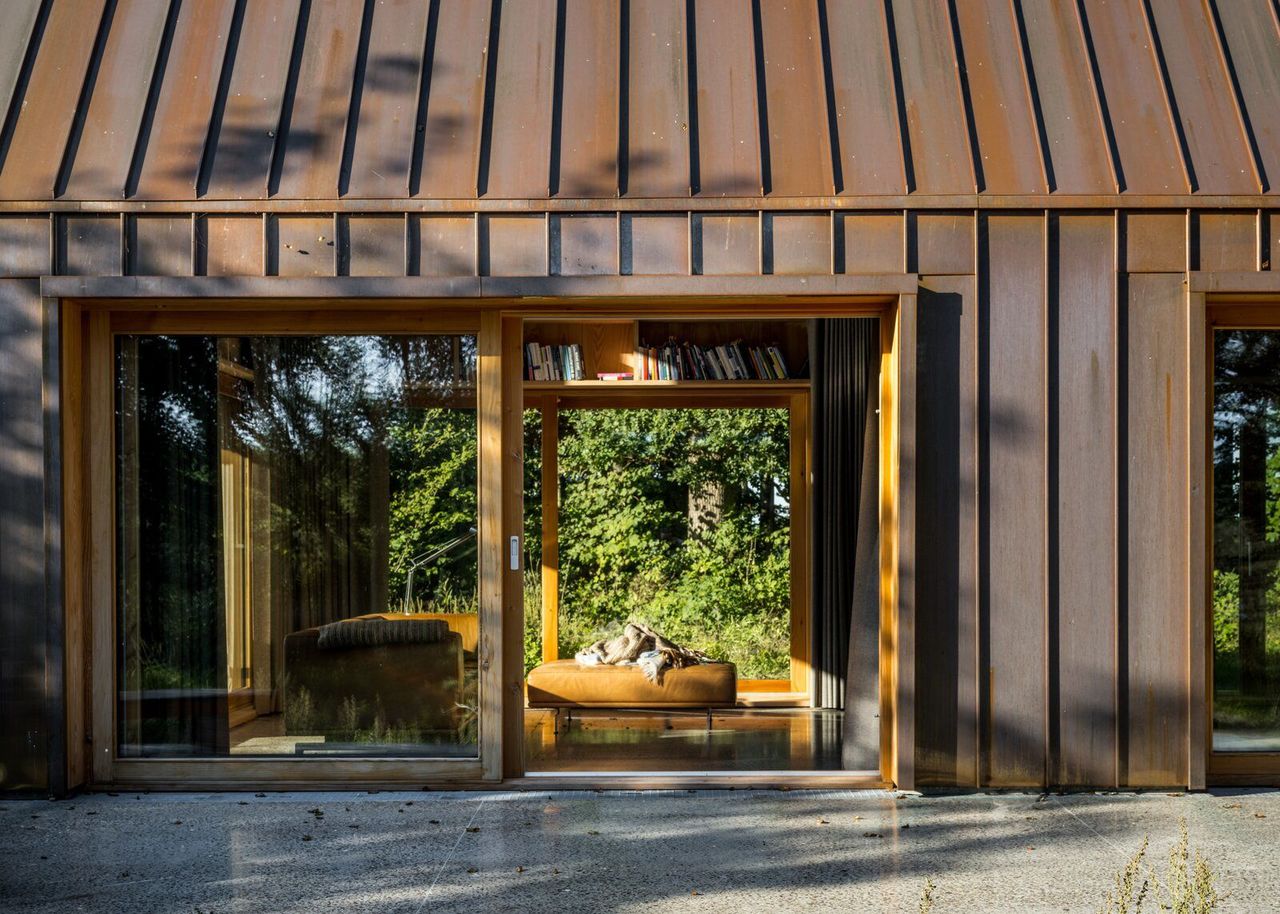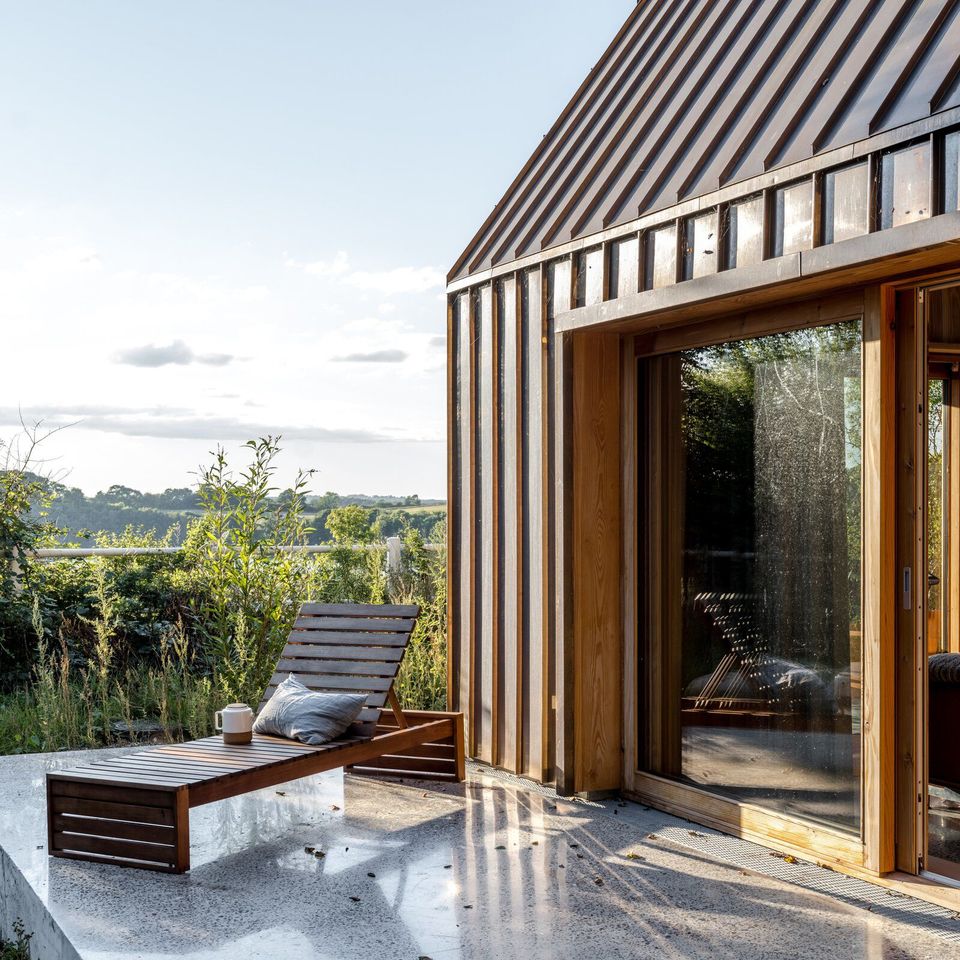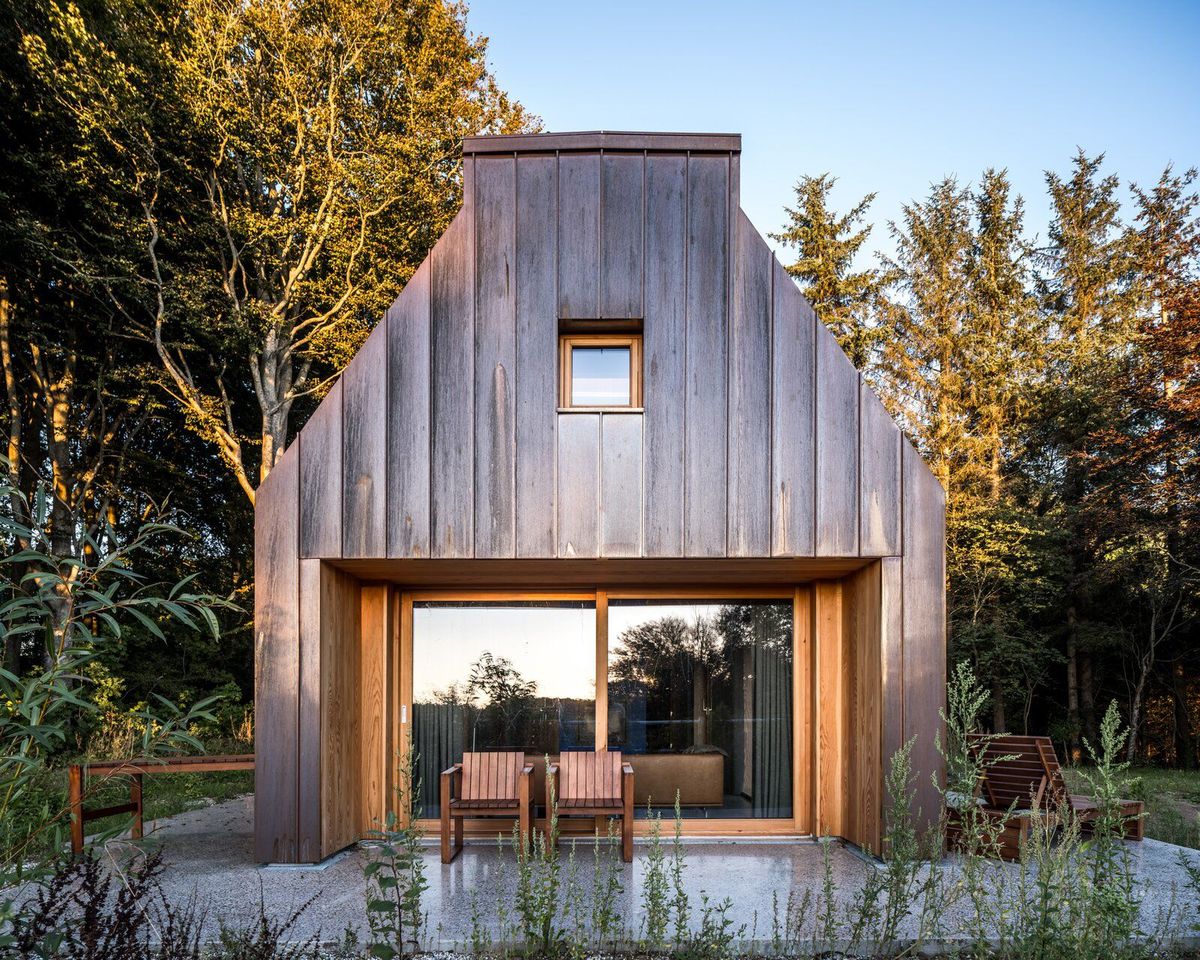 In an effort to create as little waste as possible, the team at SLETH used the leftover Dinesen planks to build the house's furniture, too. "We wanted a total utilization of the material," Leth explains. "In combination with the climate-friendly qualities of the wood and the geothermal heating we used, this makes the house a sustainable structure."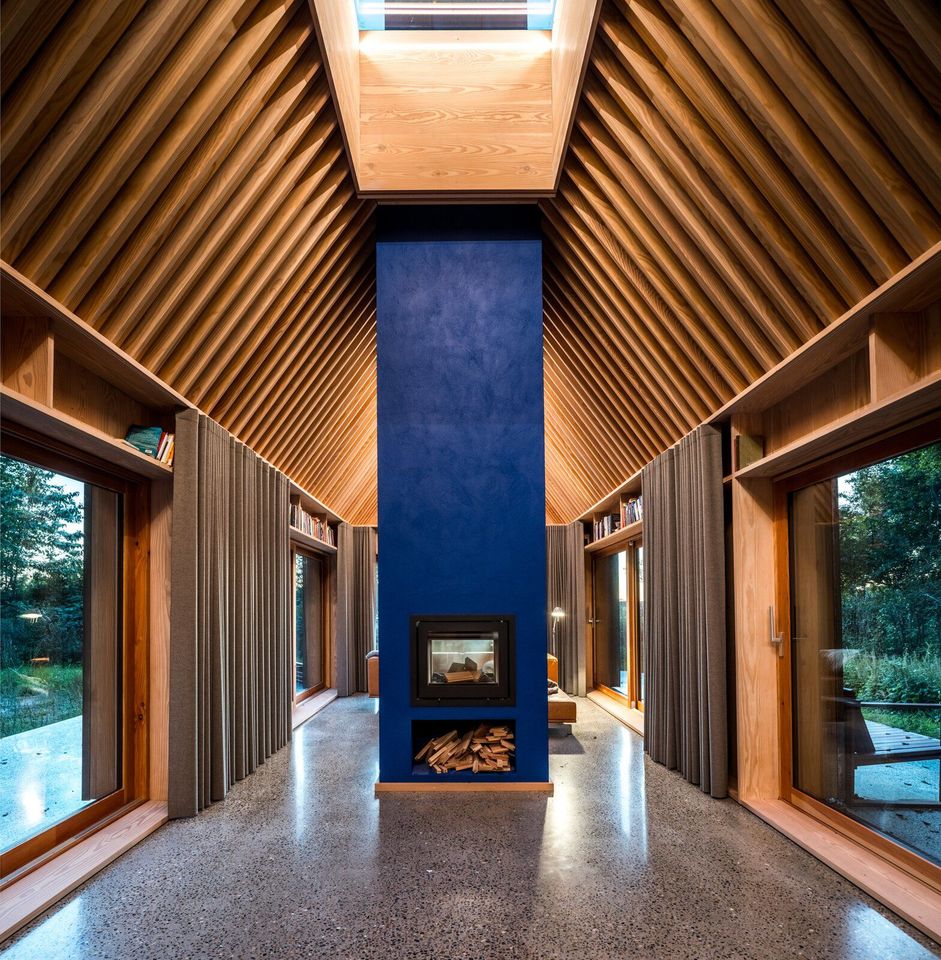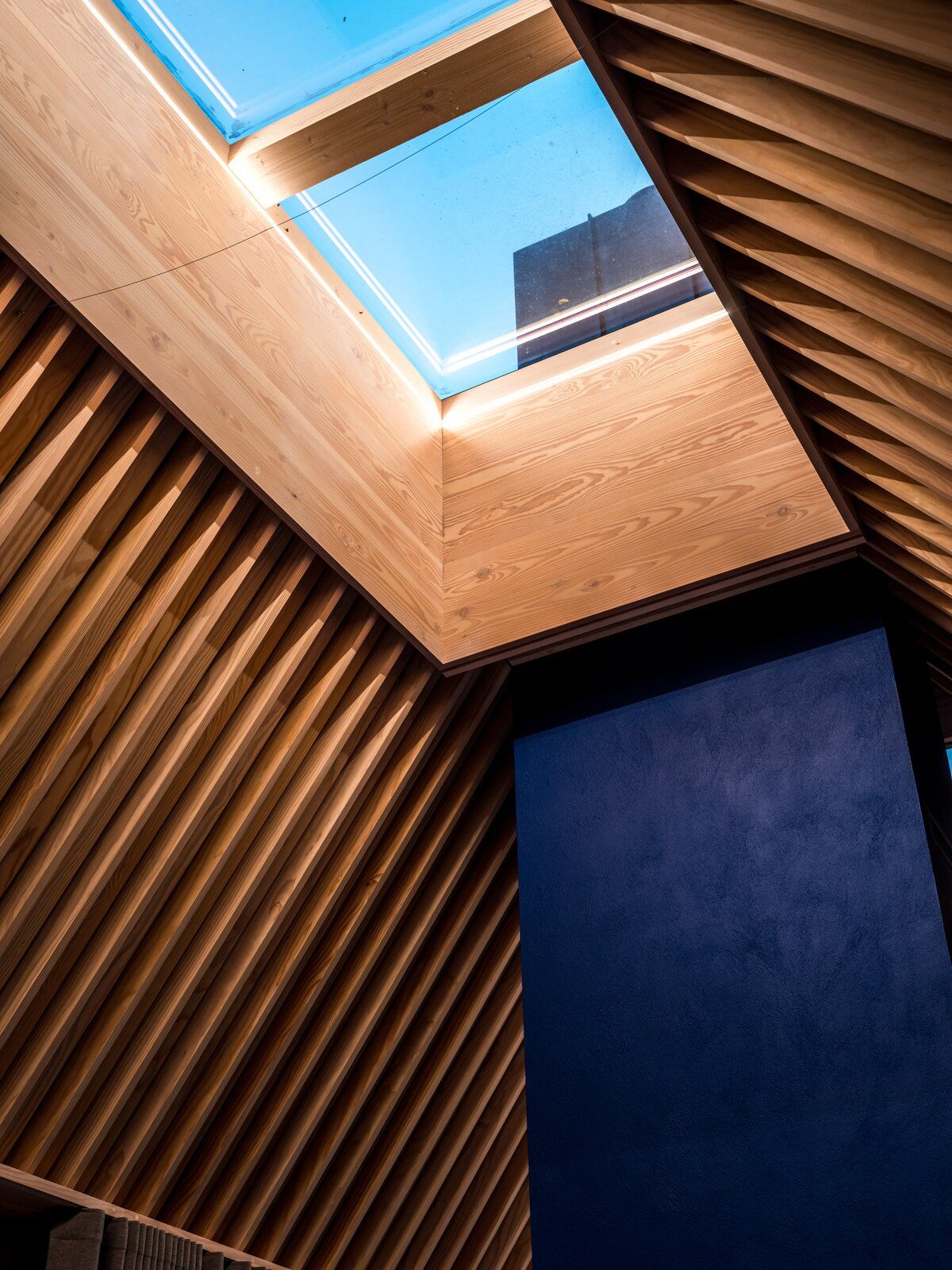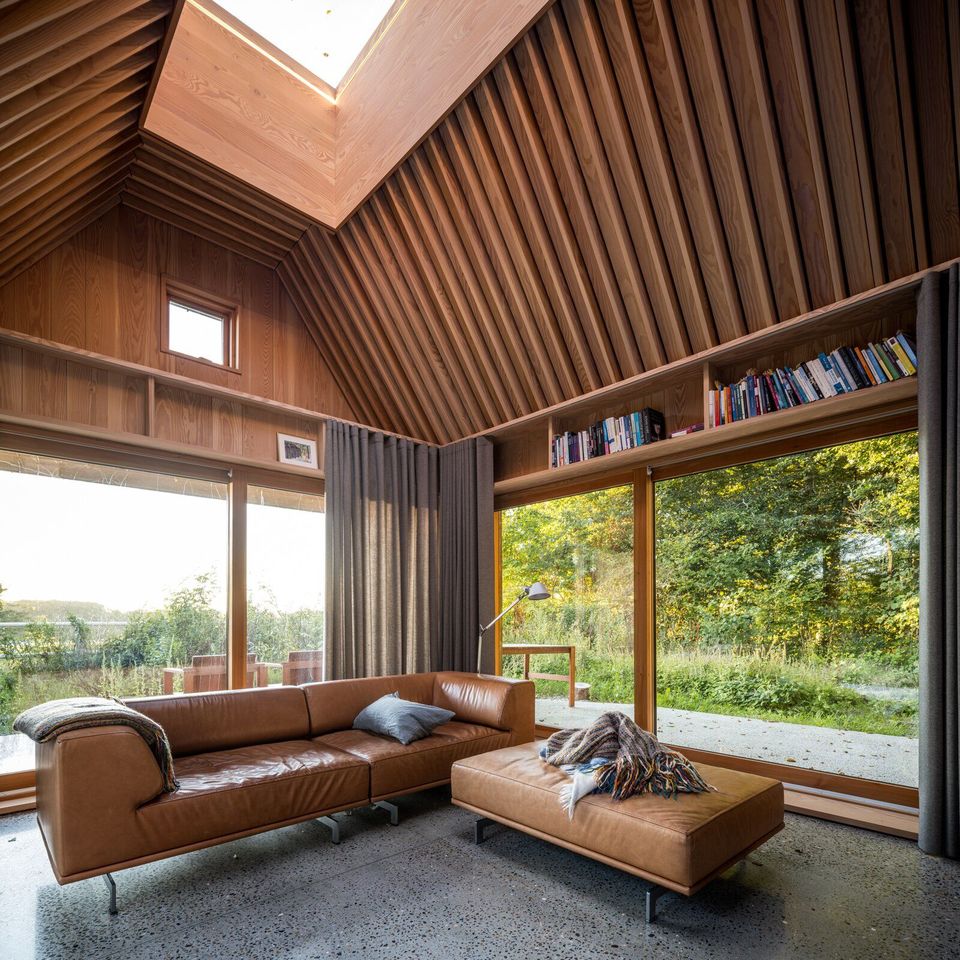 Throughout the interior and exterior spaces, stone floors mimic the texture and colors of the natural forest ground, while also offsetting the materiality of the wood furnishings and copper cladding. "Each material has a distinctive connection to the surrounding landscape," Leth explains.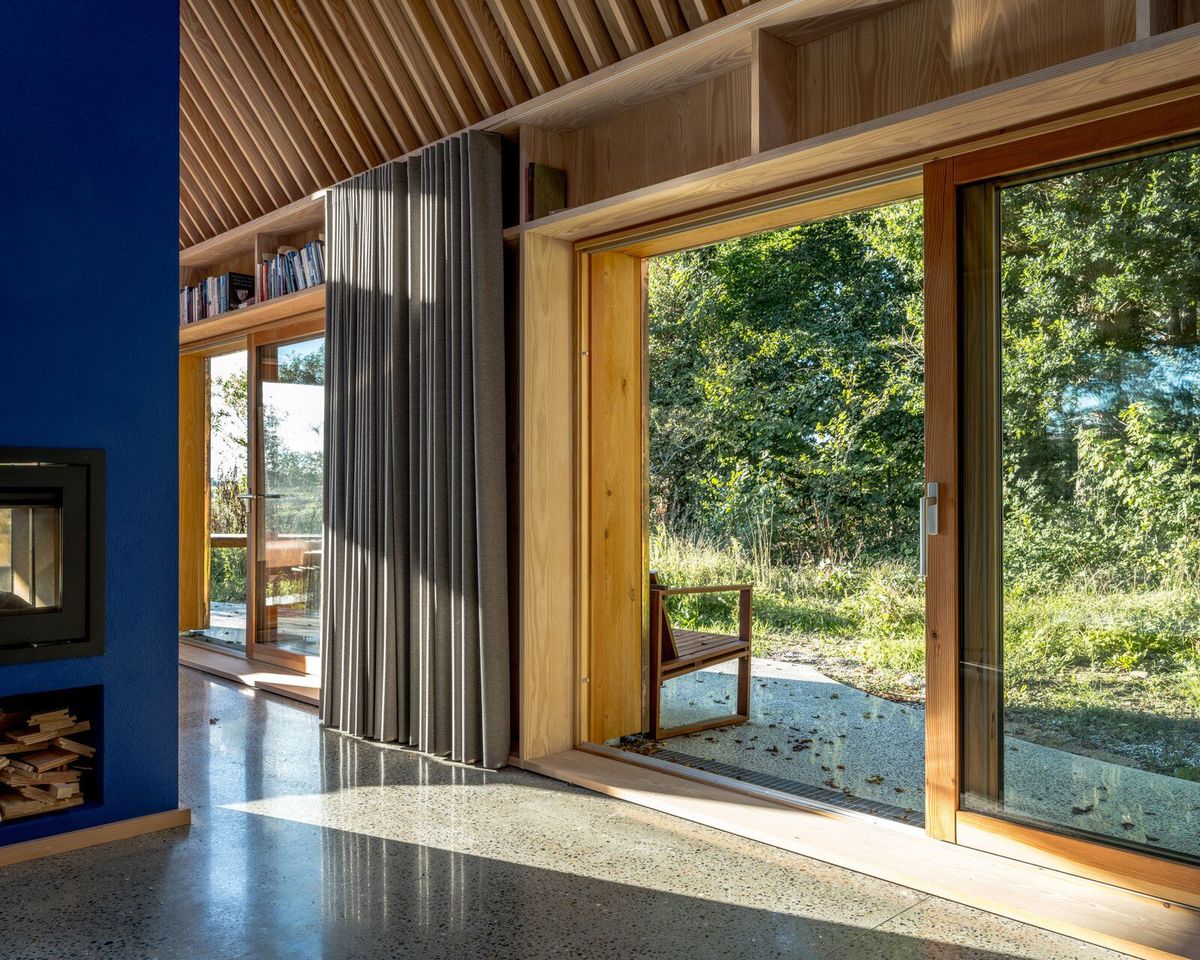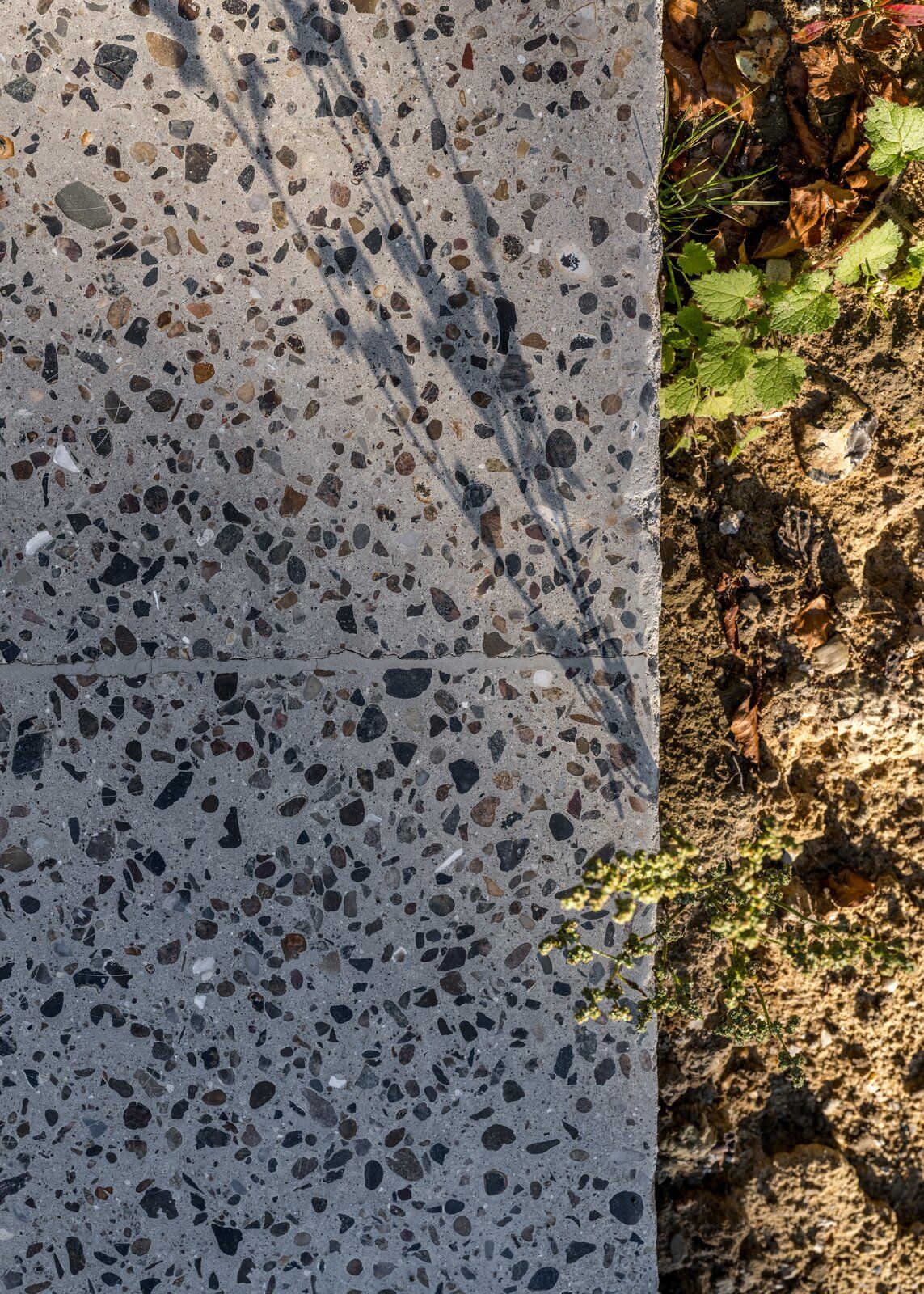 When it came to the arrangement of the interior rooms, Leth thought about the way the author likes to work. The architect then created a large open-plan living area where the client can move around freely and write either standing up or sitting down near the kitchen, on the sofa, or in the dining area.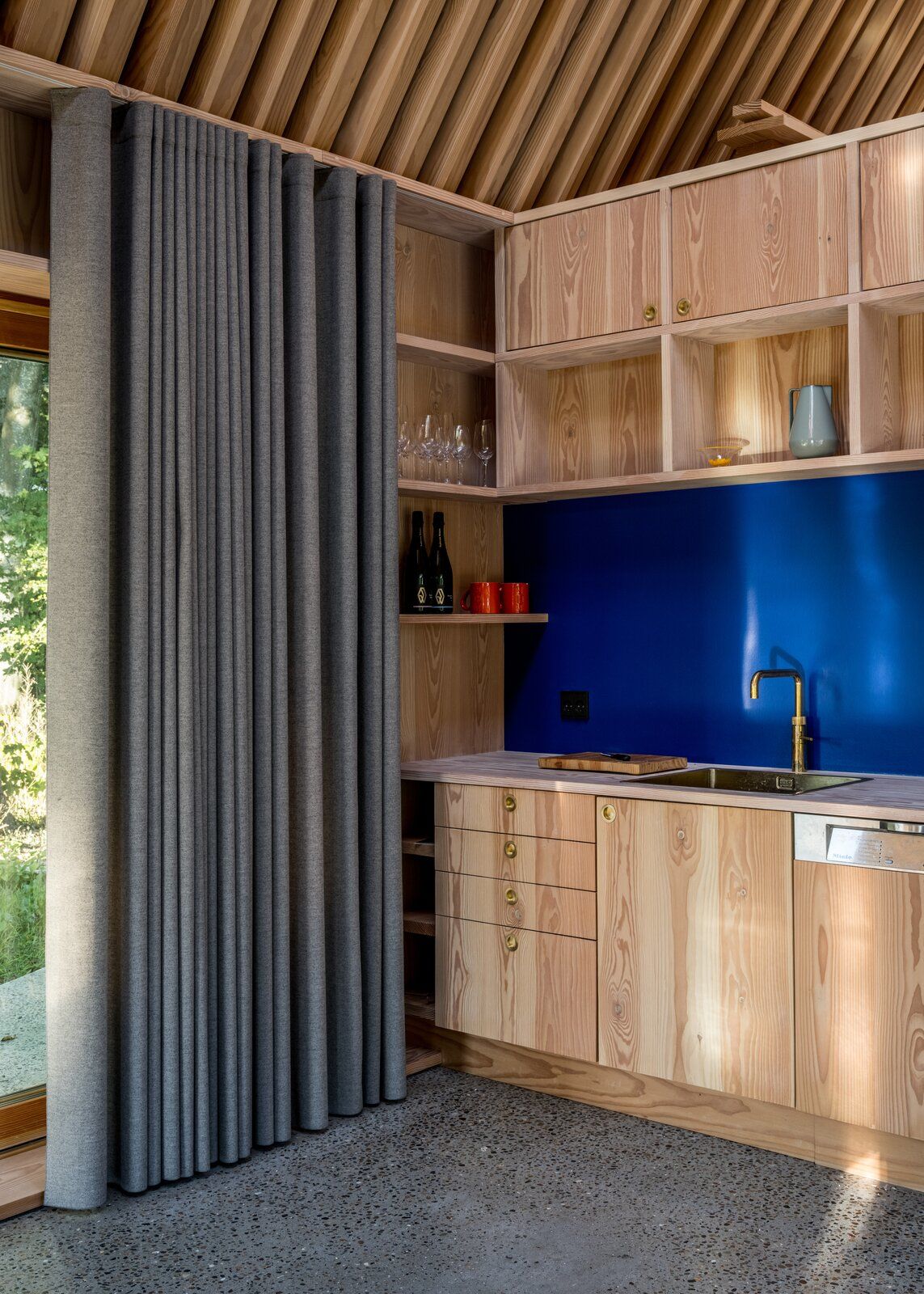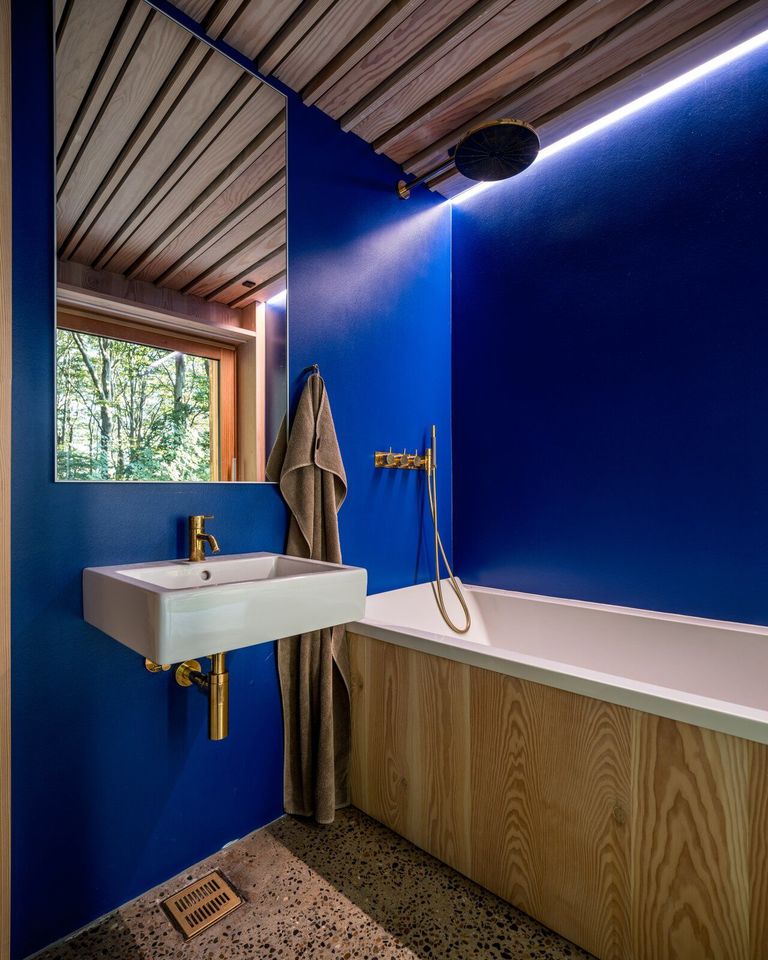 Massive glass doors slide open to remove the boundary between the spacious interiors and the surrounding forest. When the glass doors are open, the author can work outside and find inspiration in nature.

"In a typical home, bedrooms take up a large amount of space," Leth says. "Here, the hierarchy is turned upside down: The living areas take up almost all of the space, leaving room for a bathroom and a small sleeping loft, where my client can stay overnight if needed. There is no typical office desk-the house acts as an agile workspace that surrounds her."