Built on a verdant hillside in Nocaima, Colombia, Casa Tejida-or the Woven House-is a 645-square-foot home designed by Santiago Pradilla and Zuloark for Juana Mayorga, Paulo Tourenc, and their daughter, Maya.

"With Paulo and Juana, who have a dream of creating an organic coffee plantation, we decided that less is better, and that we should build a smaller house," Pradilla says. "We thought about how to live with less furniture; how to spend more time on the floor; how we could learn from indigenous tribes and the vernacular architecture in Colombia; and how to rethink the relationship between the inside and the outside."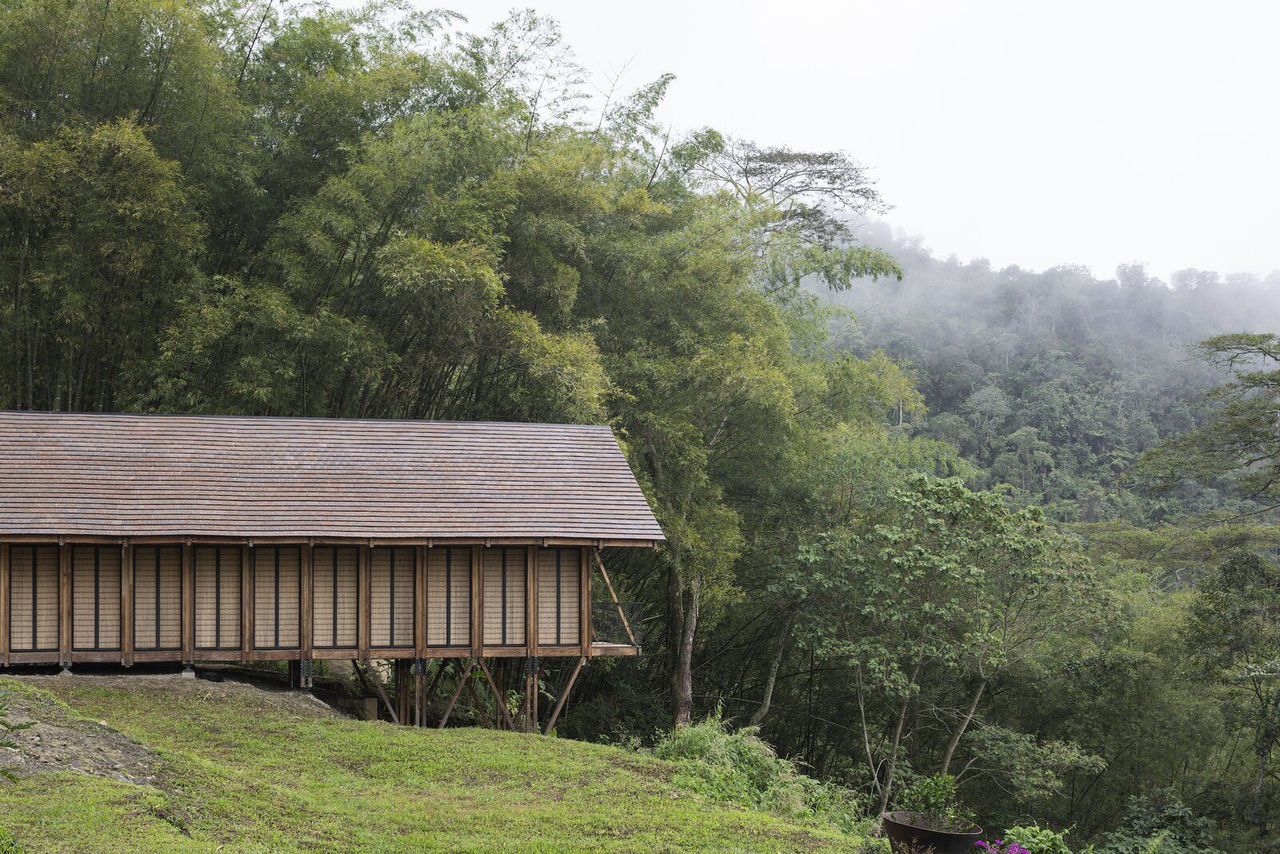 Located an hour and a half from Bogotá, La Vereda Fiscal is a rural community where approximately 20 families live in homes arranged along an unpaved mountain path. According to the architects, each family contributes different resources to the community and the land, which has a rich biodiversity due to its temperate climate and rugged topography.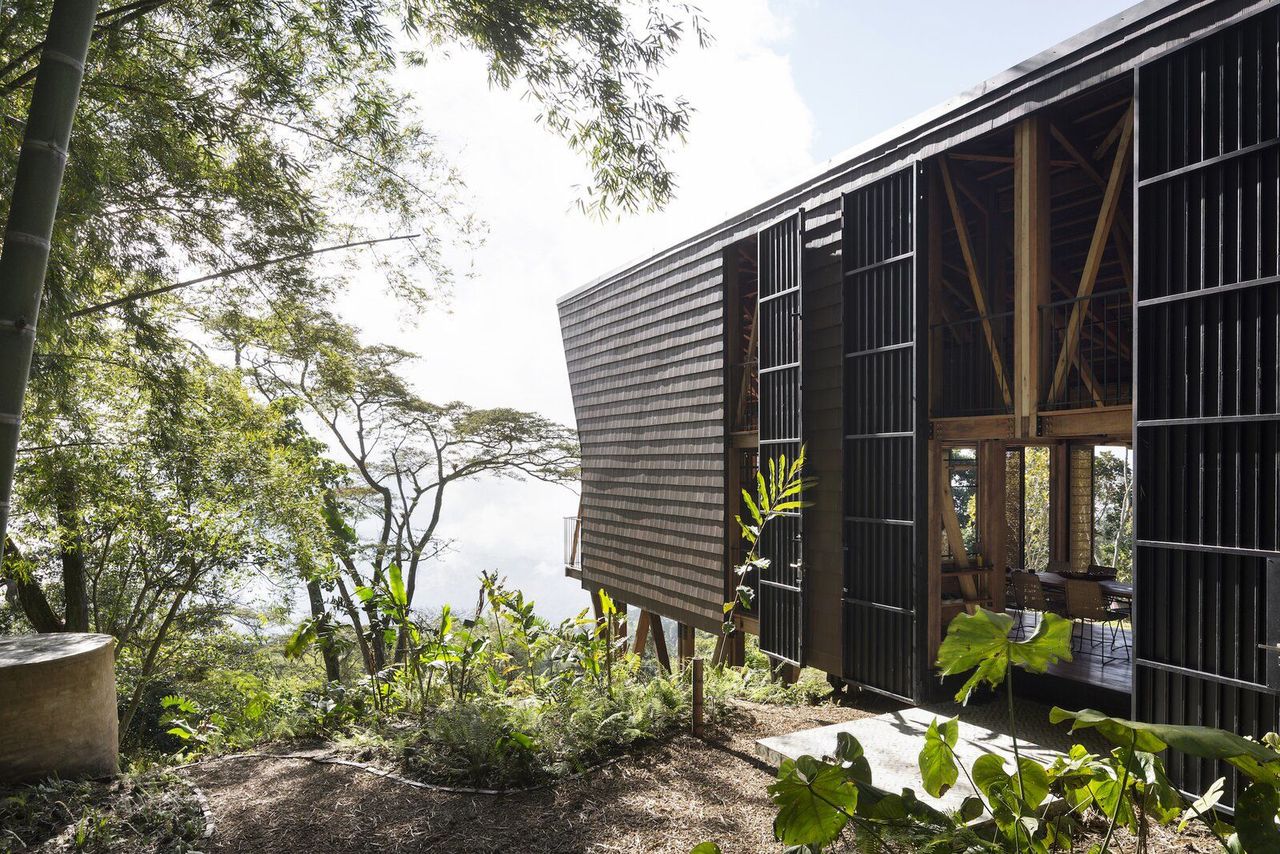 Access to the site was difficult, so the architects lived in an adjacent community during the construction process. "We created new relationships with the locals, who shared so much valuable knowledge," Zuloark's Juan Chacón says. "Casa Tejida involved every person in the decision-making process. Creating a community around the design and construction was, undoubtedly, our greatest achievement for this project."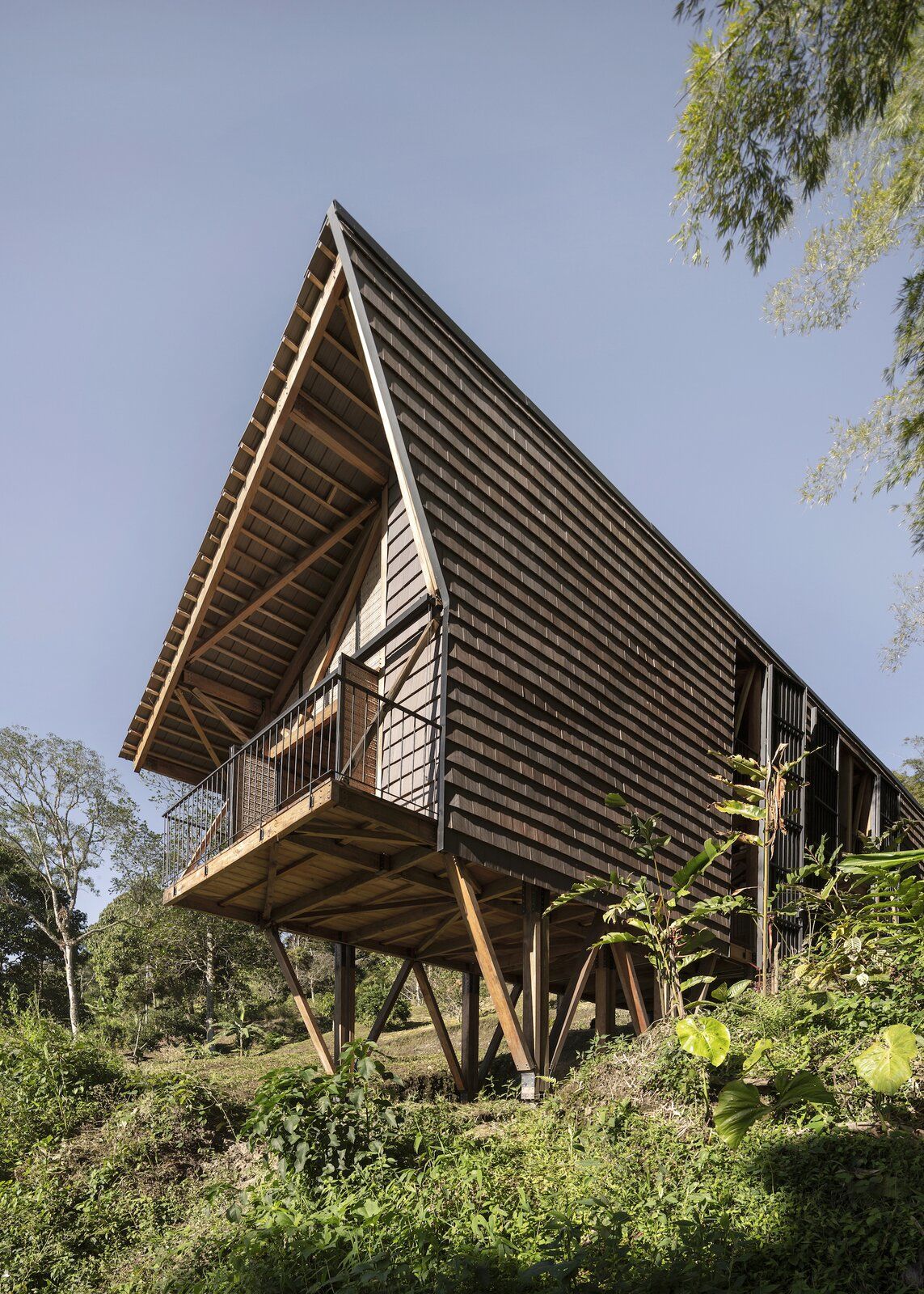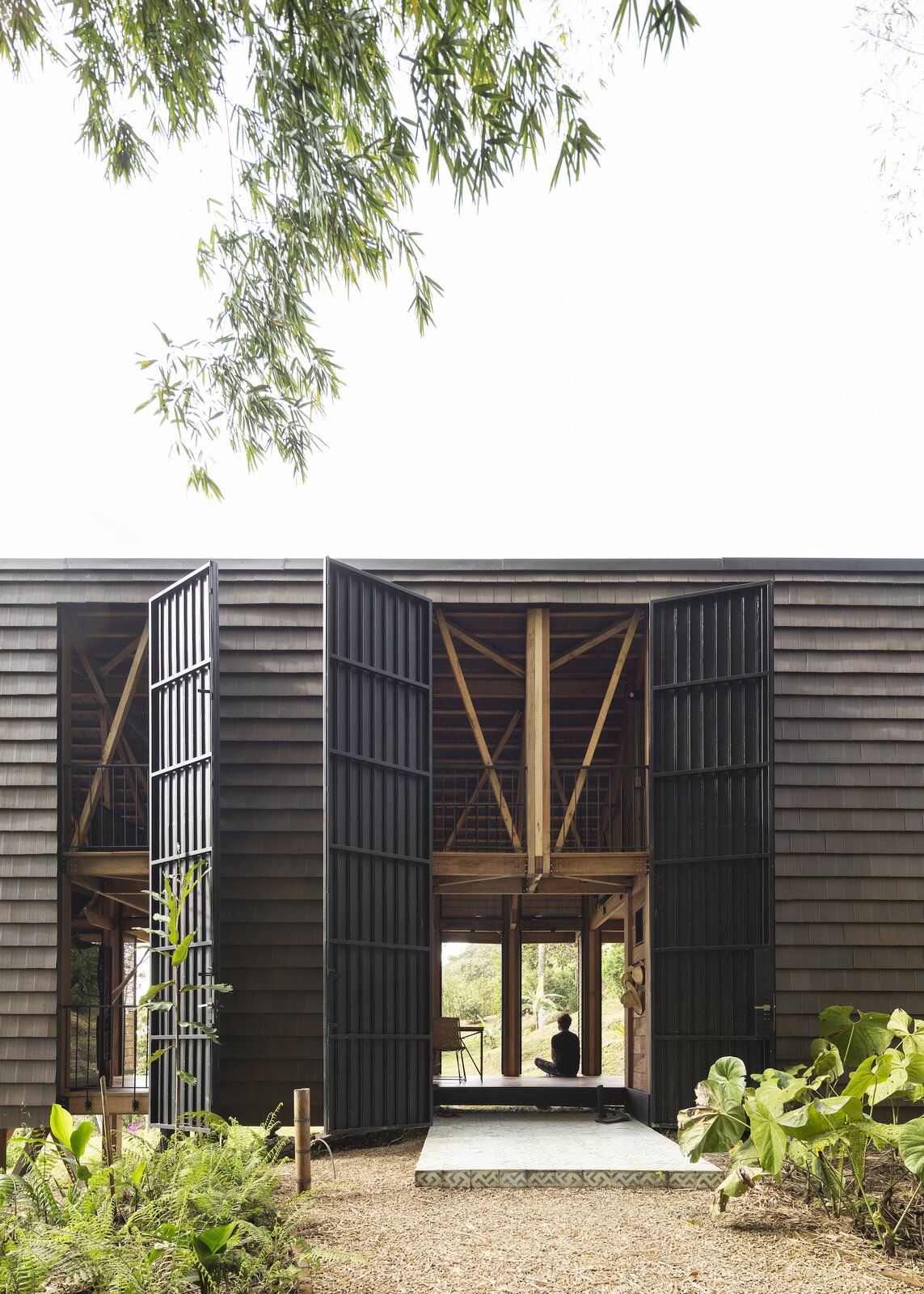 While en route to the construction site from Bogotá, the architects met a local weaver named Maria, who makes furniture using natural fibers. Taken with her work, they asked her to collaborate with them on ideas for the home's cladding. With Maria, they discovered a way to create a woven effect for the home's front facade.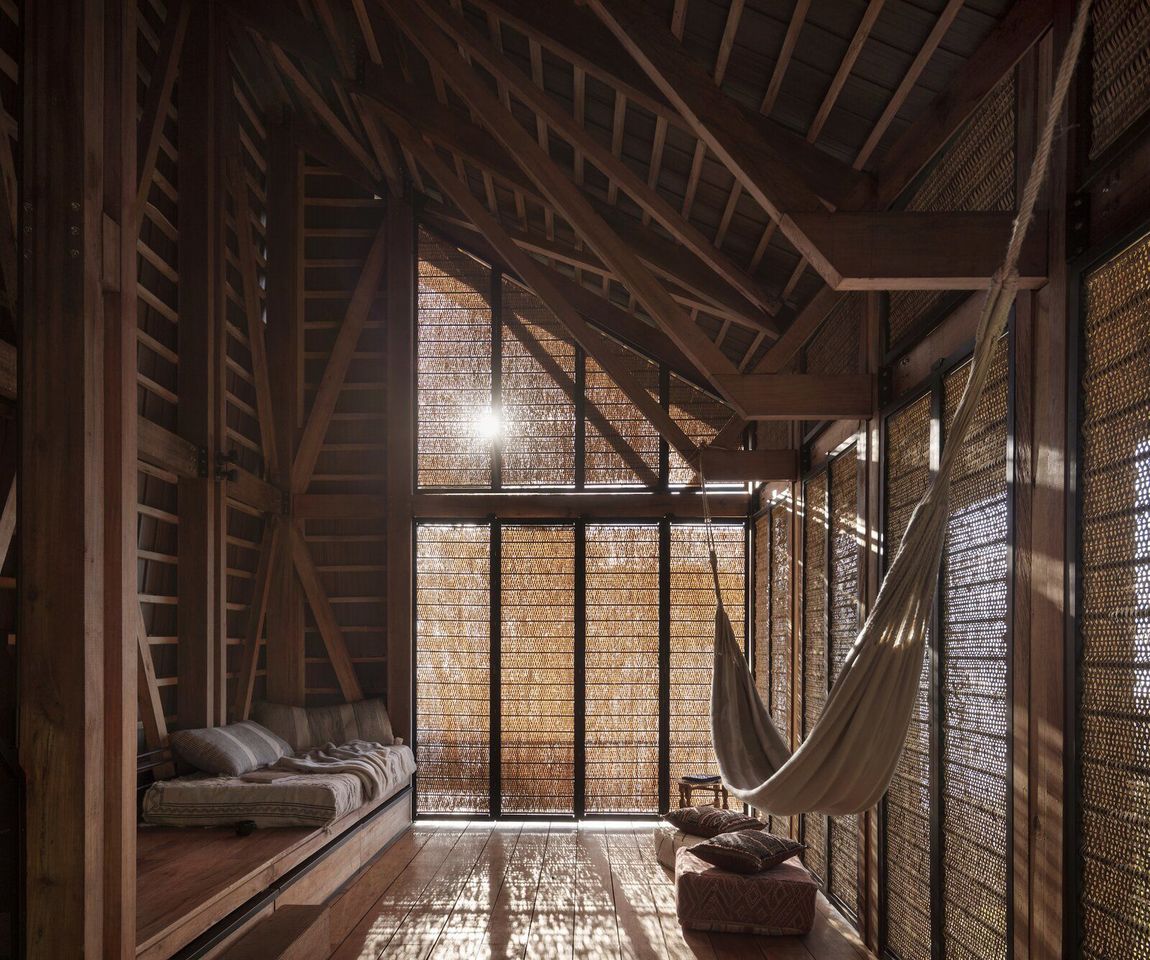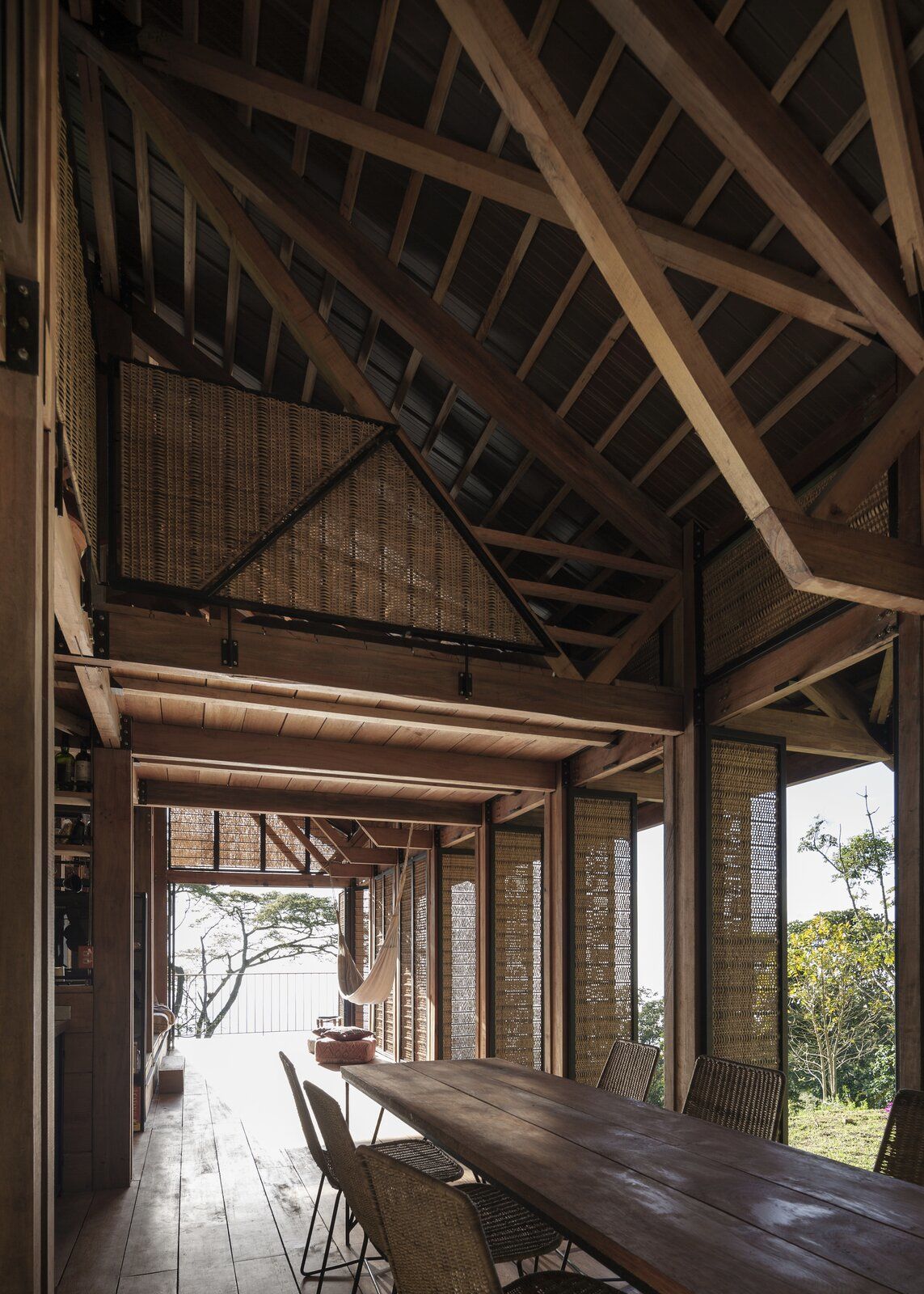 Casa Tejida is, as the architects like to call it, "a semiartisanal project" that was inspired by digital manufacturing and open source systems. "We mixed a precrafted structure with local wisdom and techniques," Chacón says. "The open, adaptable, and replicable design approach we took was understandable by all. It was a learning process for the community and for us."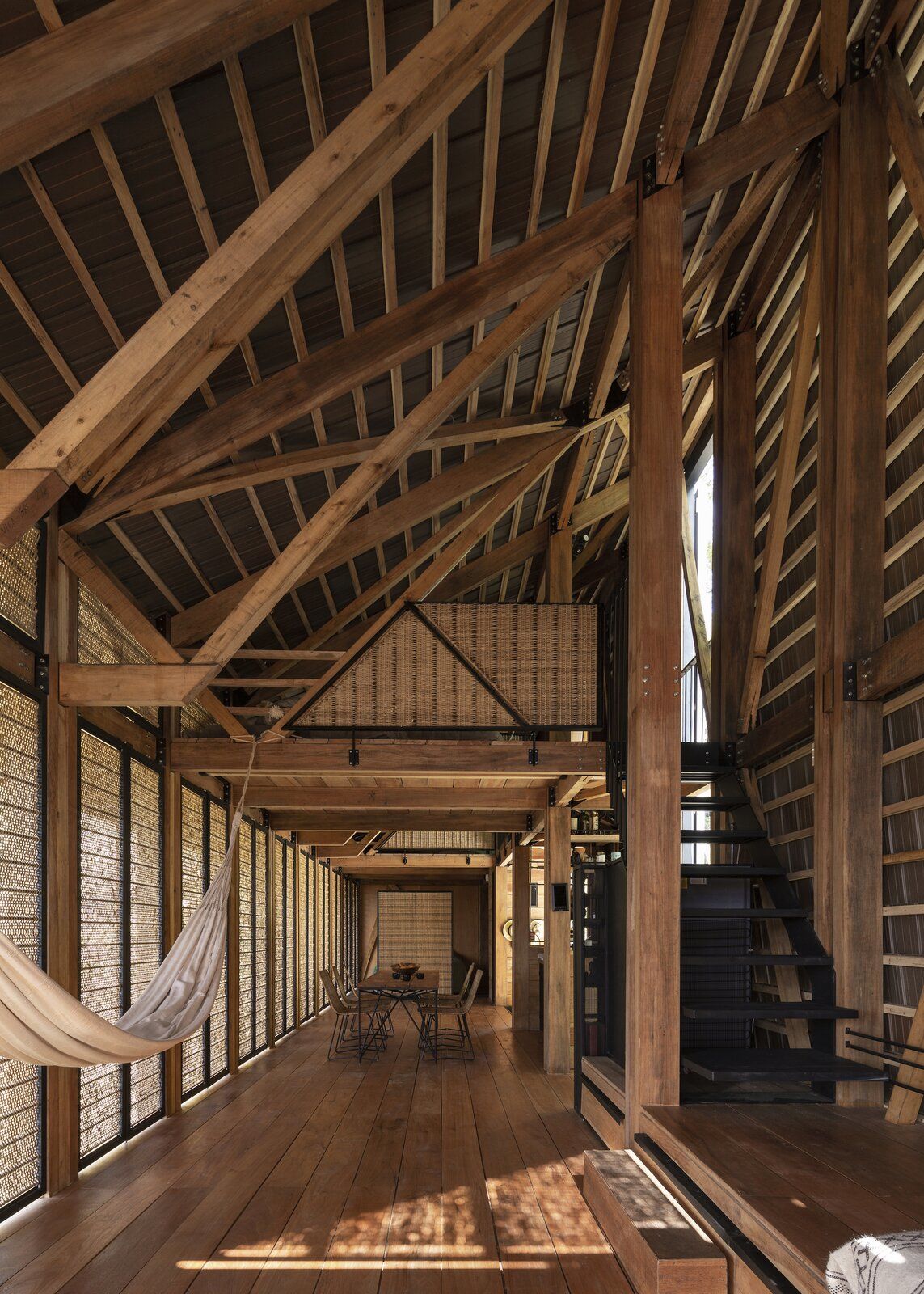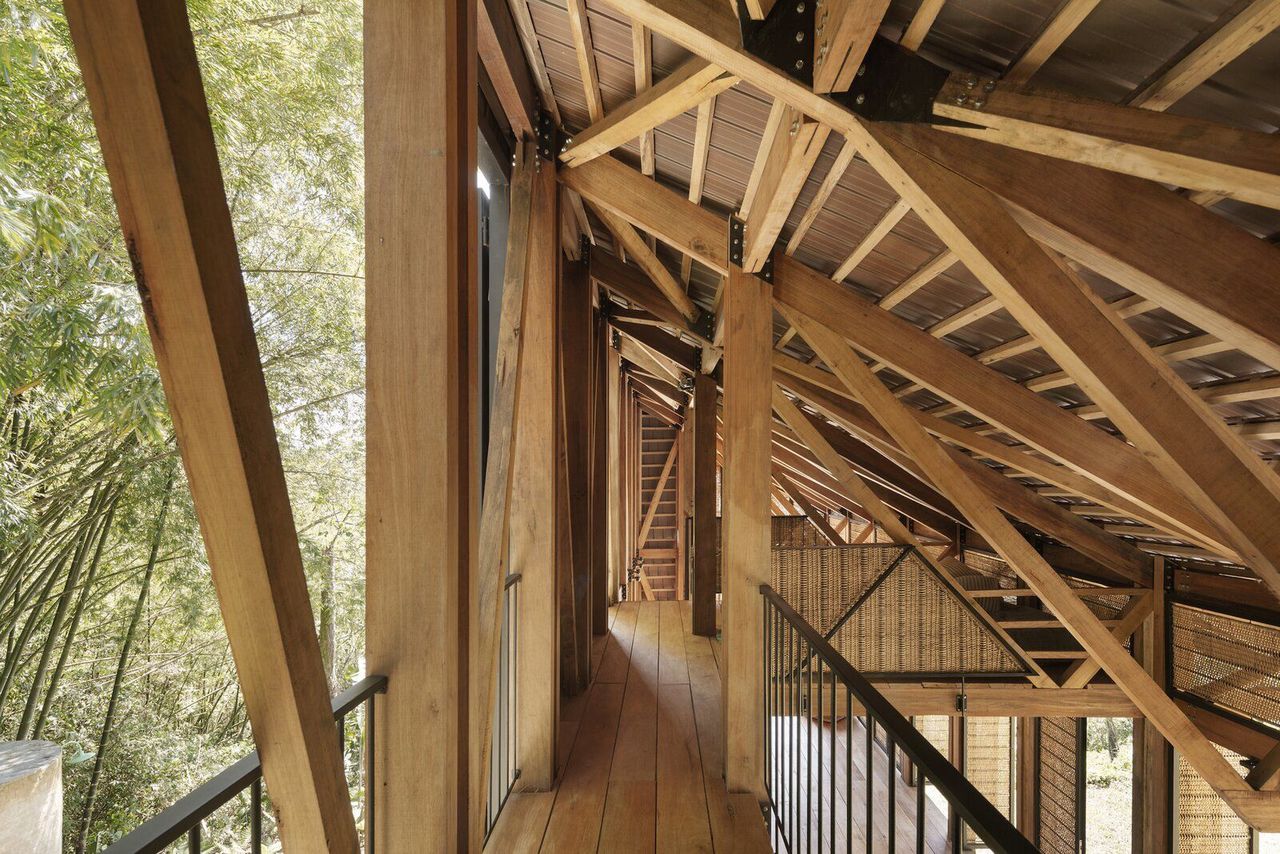 Community members informed the architects that they should position the home so it would be perpendicular to the topography's natural contours, instead of parallel. This arrangement proved to be ideal in terms of solar orientation, and it helped to create different ecosystems on each side of the house.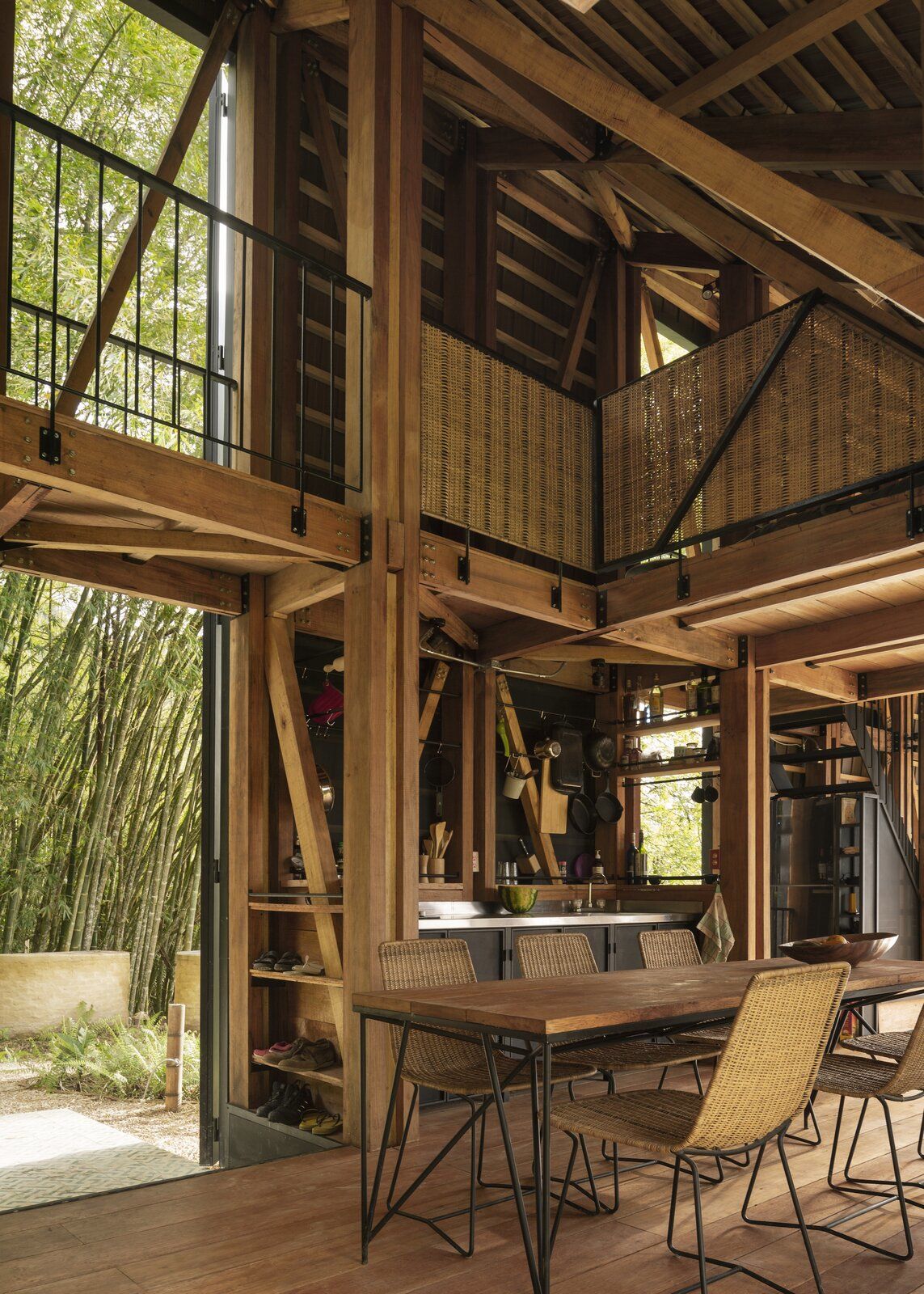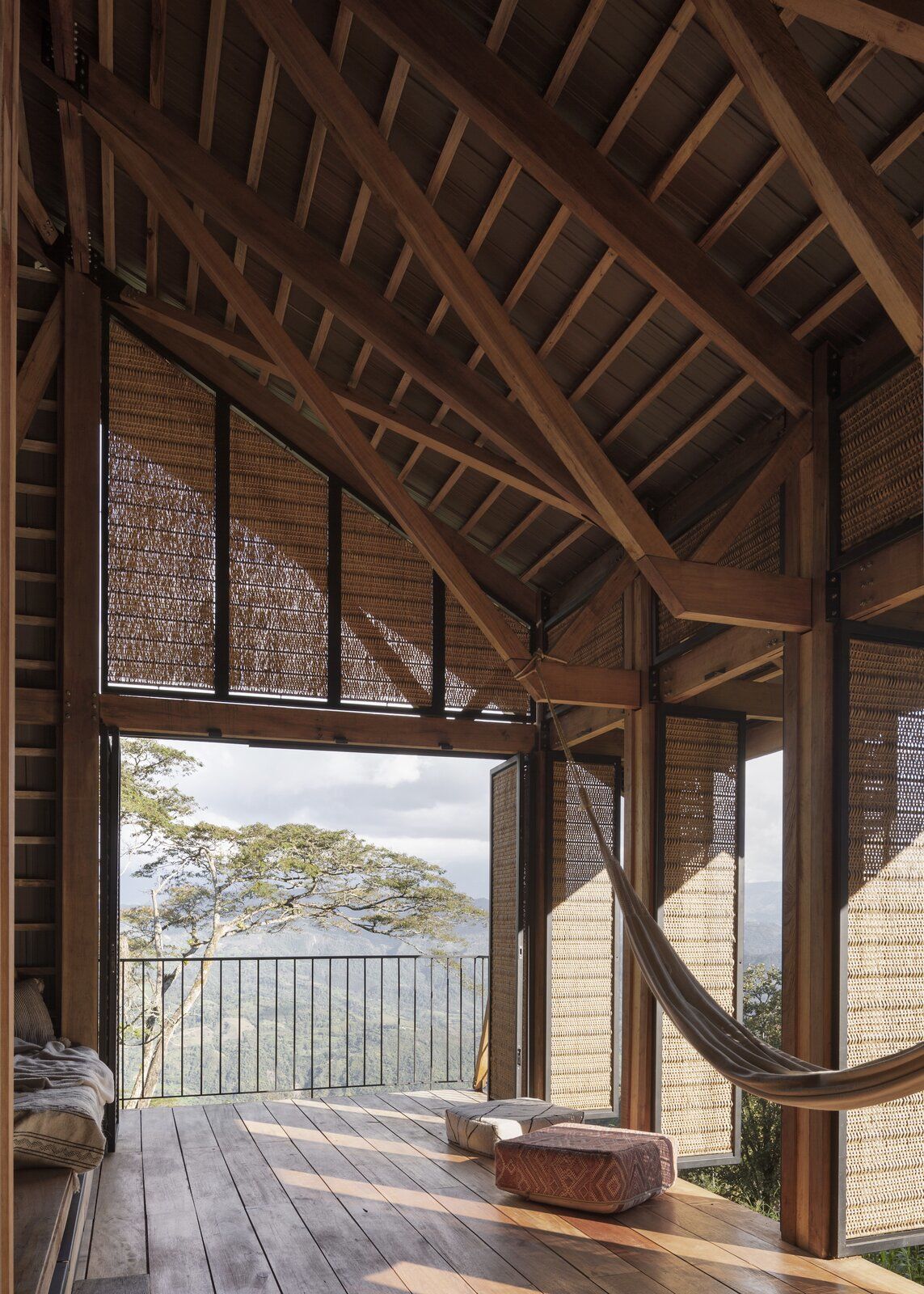 Casa Tejida's wood structural elements were inspired by pre-Hispanic architecture. "Columns were often buried, while others simply rested atop stones," Pradilla explains. "The idea was that the buried wood pillars would support the house, and years later after they'd rotted, the resting columns would still be in place and able to hold the bearing load."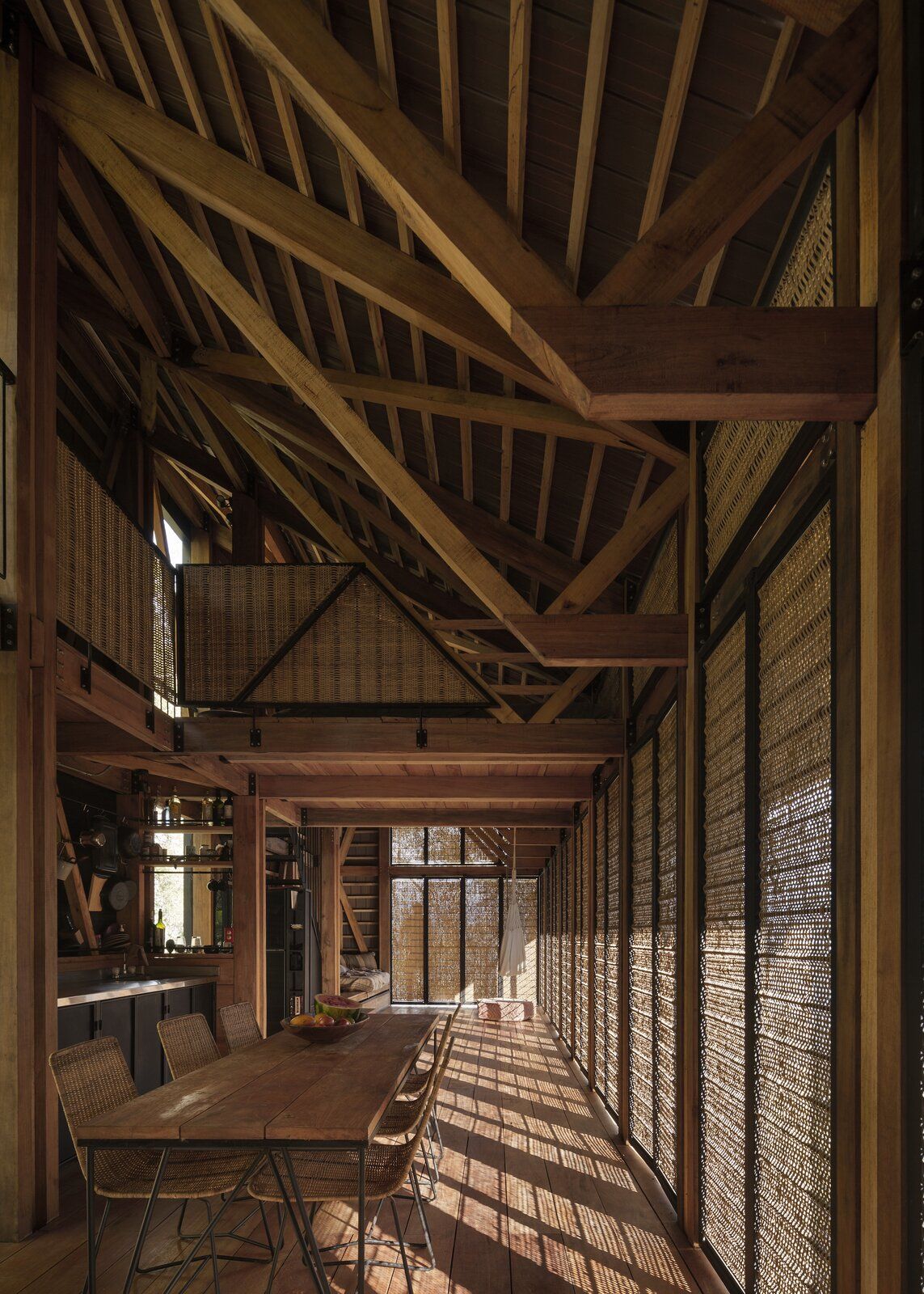 The design team also looked to prefabricated solutions for the home's construction. "Colombian wood and metal guilds produced pieces of the construction puzzle to be assembled very quickly on site," Chacón says. "With a small cluster of companies, we explored this innovative way of building in Colombia. This allowed the community to see that houses can be made in respectful ways that adapt to the environment-healthier ways that are more livable after all."