Whether you're a fan of fairytale-like residences or are simply looking to go off-grid, this one-bedroom dwelling in South West Wales may be of interest. Built 11 years ago under the One Planet Development scheme, a low-impact planning policy adopted by the Welsch government, the home presents a unique way to reconnect with nature on the slopes of a wooded valley in the coastal Pembrokeshire county.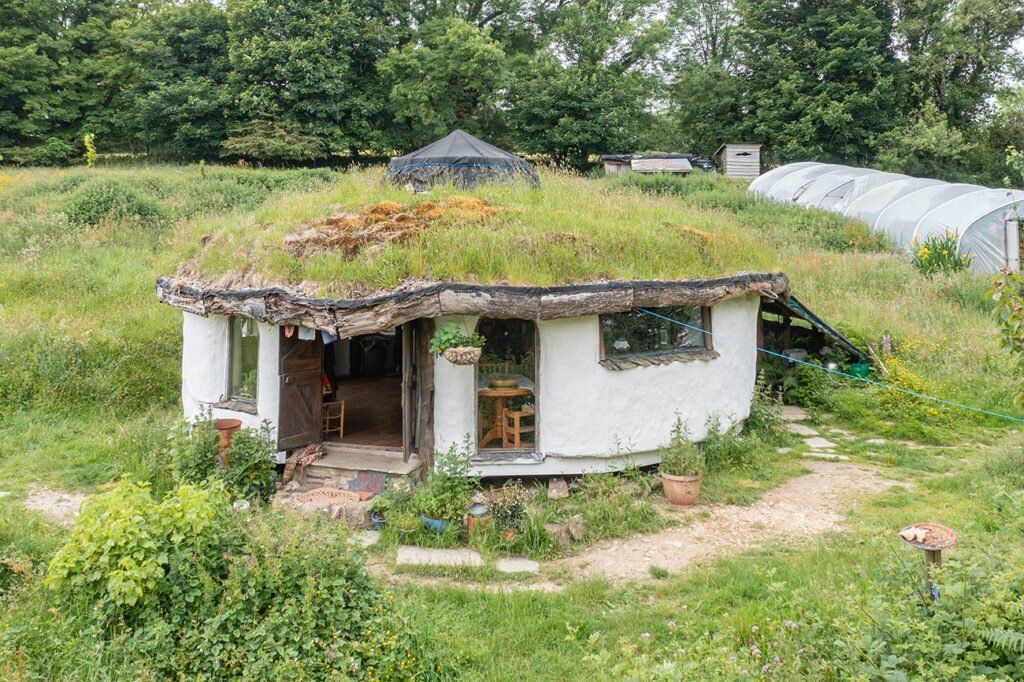 The eclectic residence rests on a lush 3.65-acre parcel in South West Wales and is one of the original One Planet Development structures in the Pembrokeshire area.

Known as Bryn Y Blodau-which translates to "Flower Hill"-the property is located at the center of a 3.65-acre site. As part of its aim to respect the surrounding nature and wildlife, the structure was built entirely from reclaimed materials and fittings.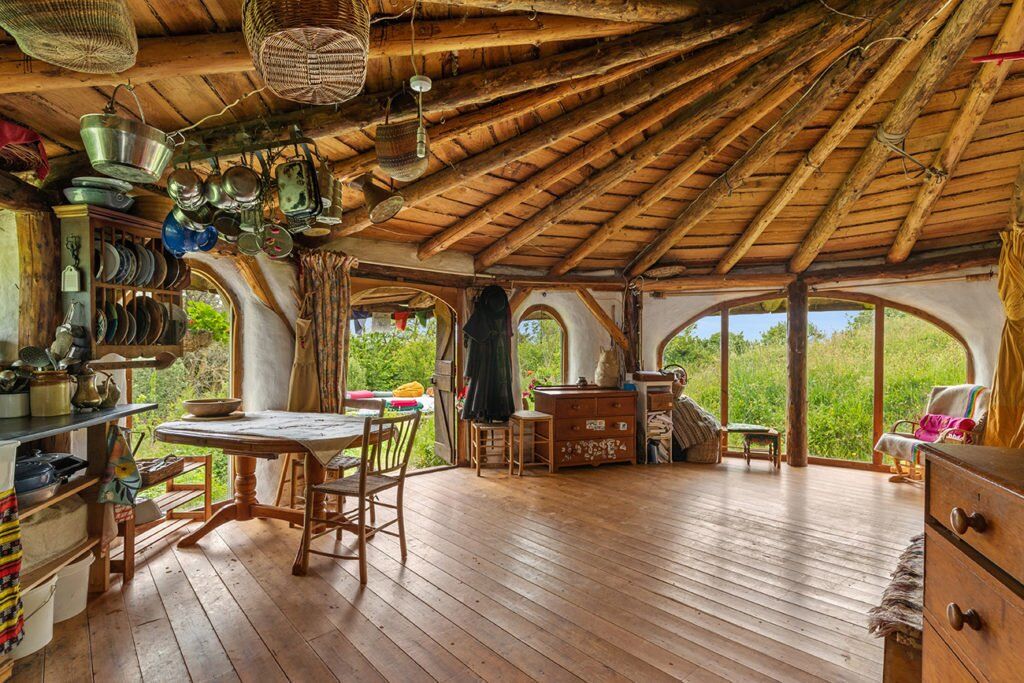 Crisp white walls complement warm wooden accents throughout the interiors.

Inside, an exposed timber frame unites with rounded mud walls to form the large, open-plan living space. The wooden ceiling, floors, molded archways, and furnishings foster a stronger interior connection with the outdoors, while expansive windows enhance the light-filled atmosphere.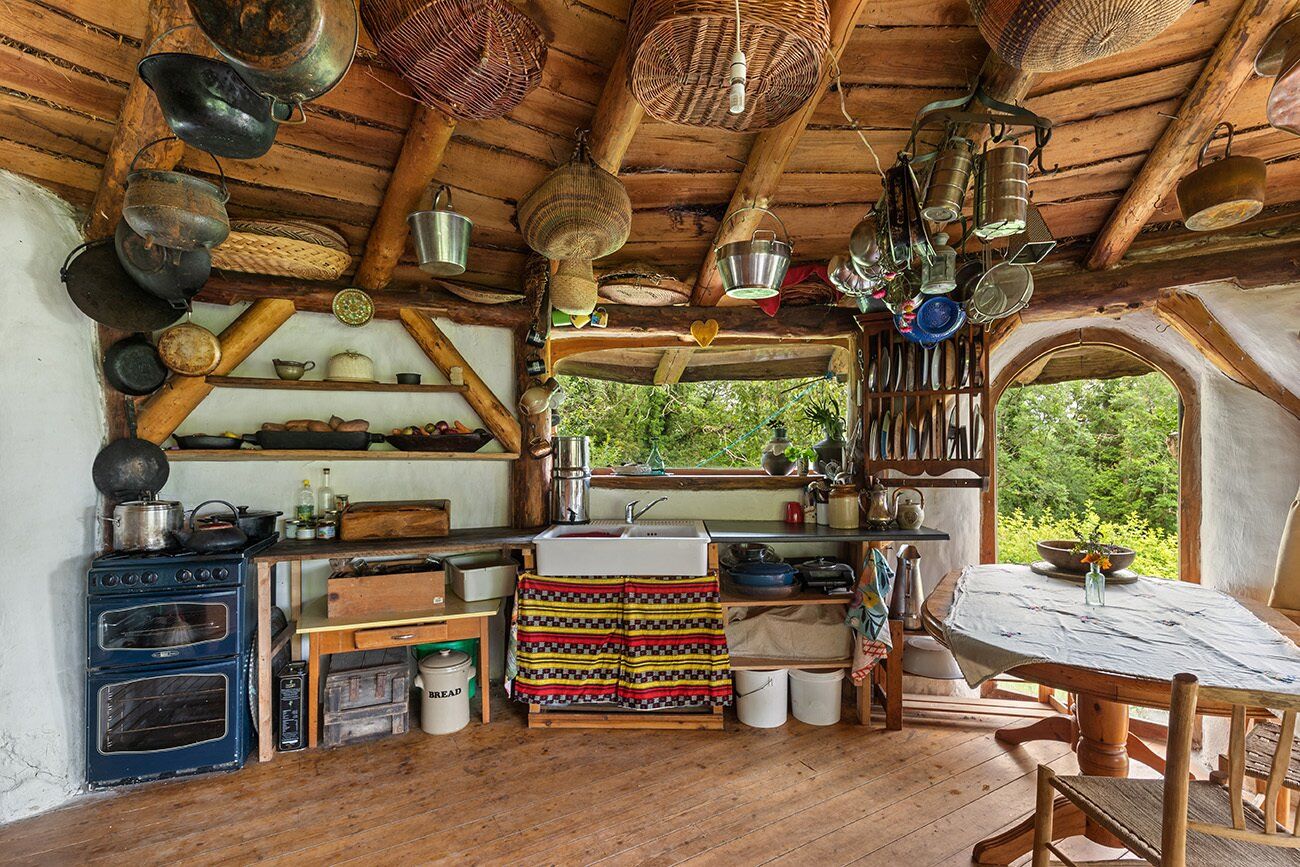 Woven baskets and kitchen utensils hang from the exposed wooden ceiling beams, elevating the rustic aesthetic.

Beyond the main home are several smaller outbuildings, as well as a large polytunnel (hoop greenhouse) for off-season gardening. The fully off-grid Bryn Y Blodau boasts its own water source, and electricity is generated by solar panels.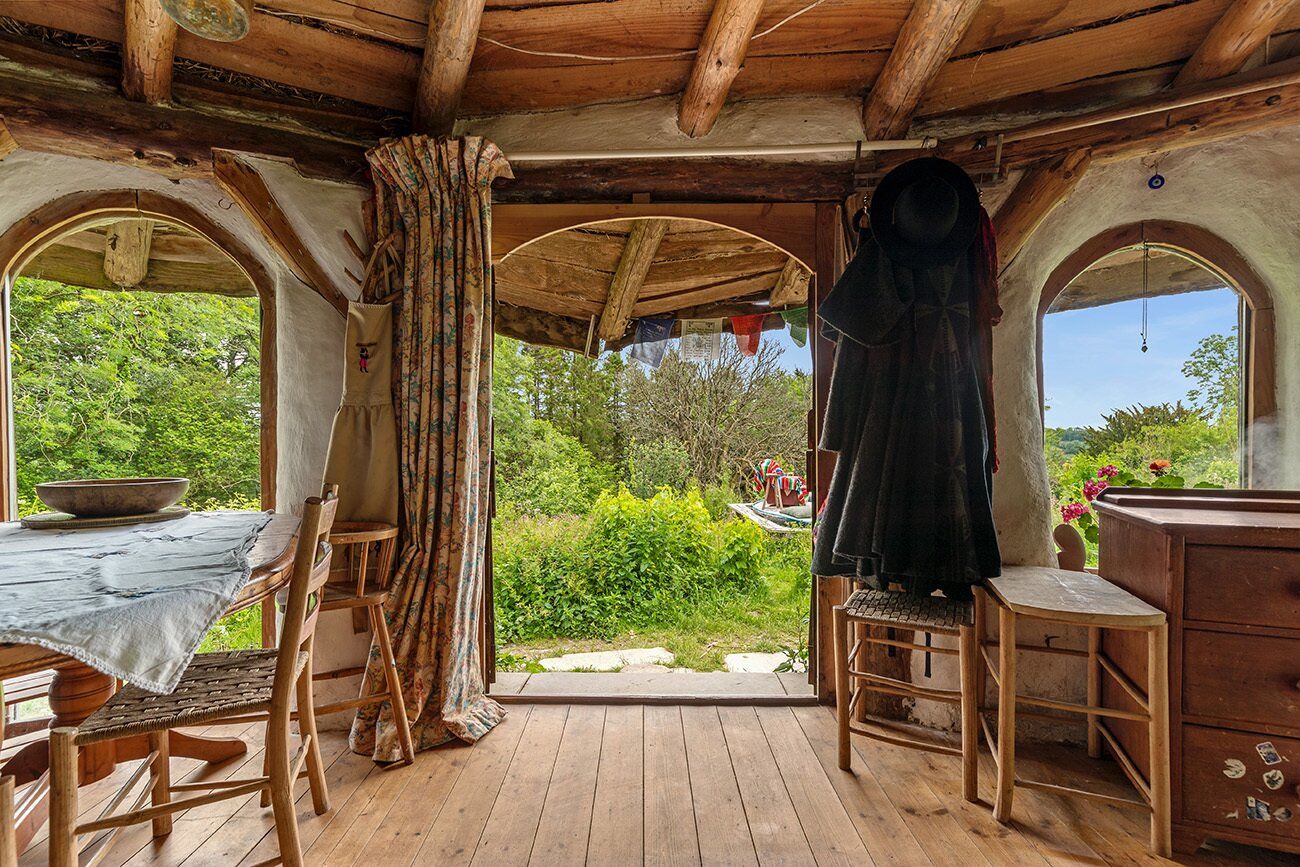 The circular structure is interspersed with large windows and doorways that encourage a strong indoor/outdoor connection for residents.

With nearly four acres of lush land included, the property is peppered with various fruit trees, herbs, and crops-many which were planted by the current residents as a way to provide themselves with sustenance and an income stream. "Any new owner of Bryn Y Blodau will have the rare opportunity to take over work already started here, or form their own plan for responsible off-grid living," notes the Fine & Country listing agency. Keep scrolling to tour more of the property.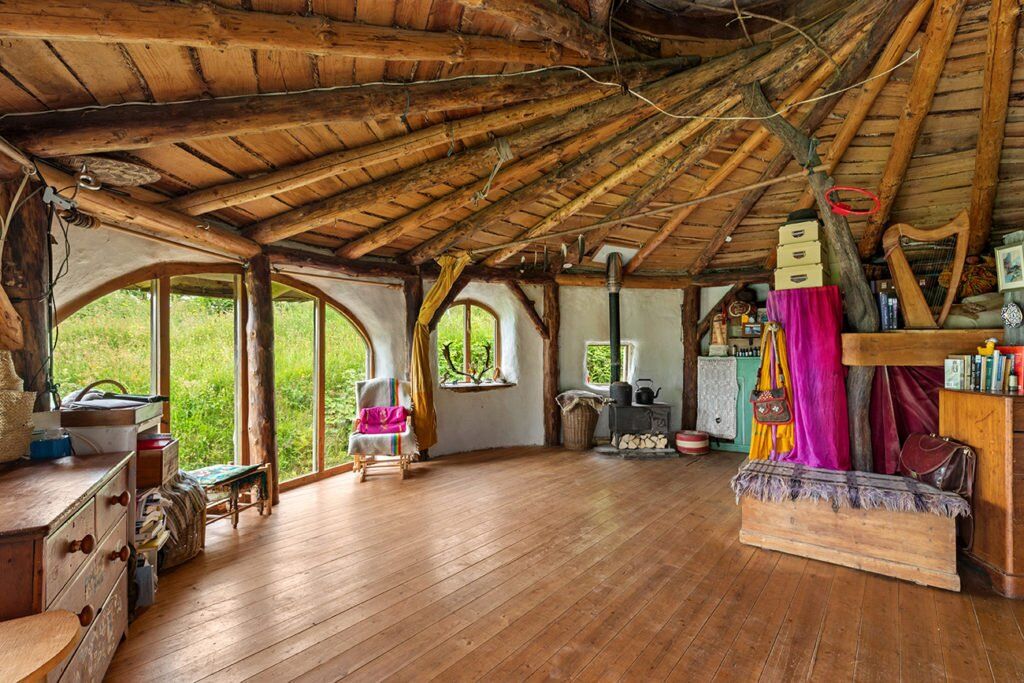 Nearly every corner of the home frames riveting views of the surrounding foliage.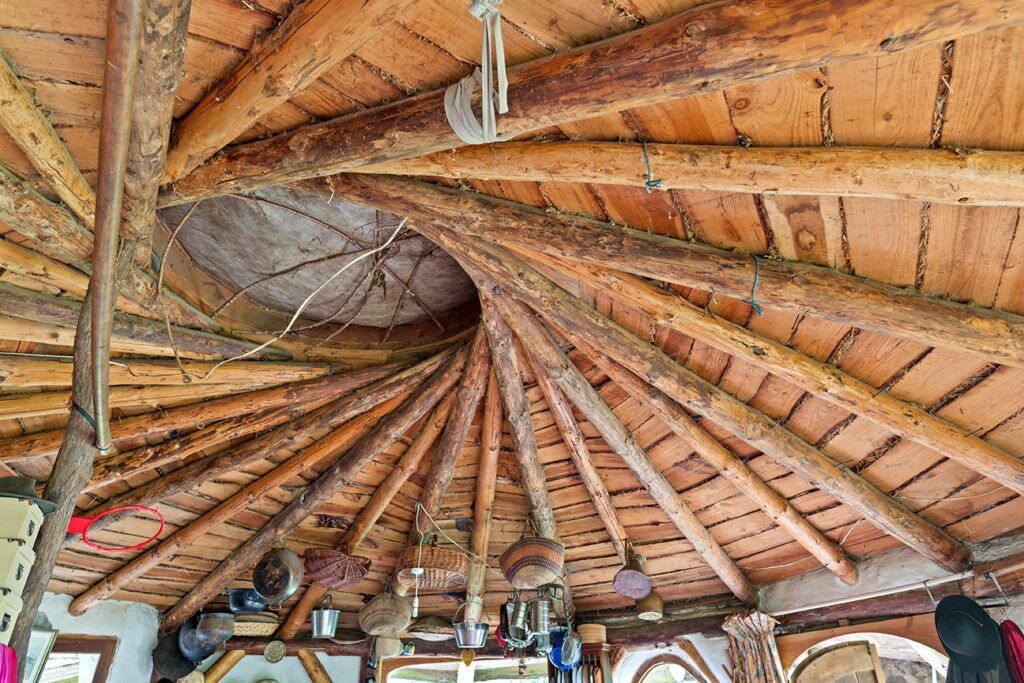 The mesmerizing conical roof is comprised of 26 interlocking wooden beams.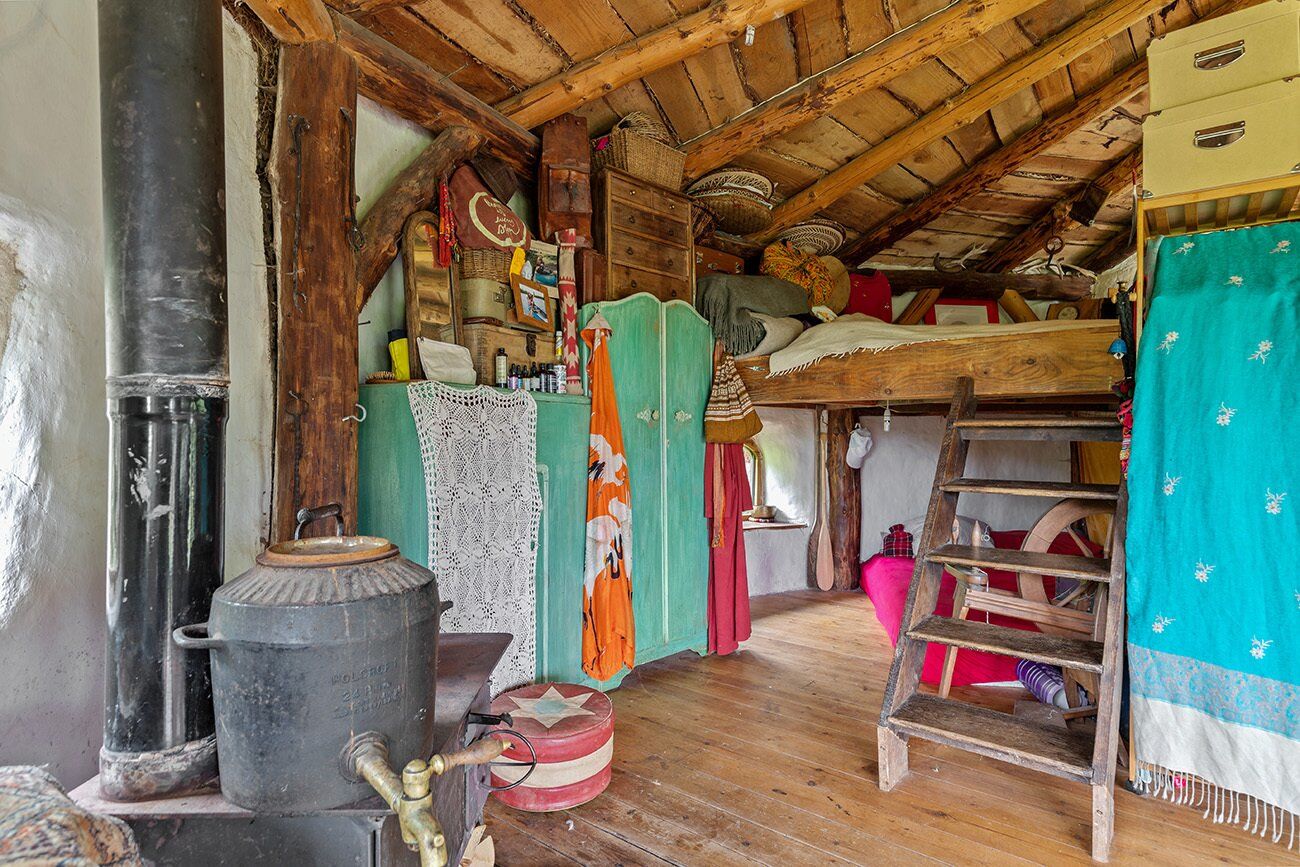 The sleeping nook is nestled behind the living spaces and features a cozy wood-burning stove.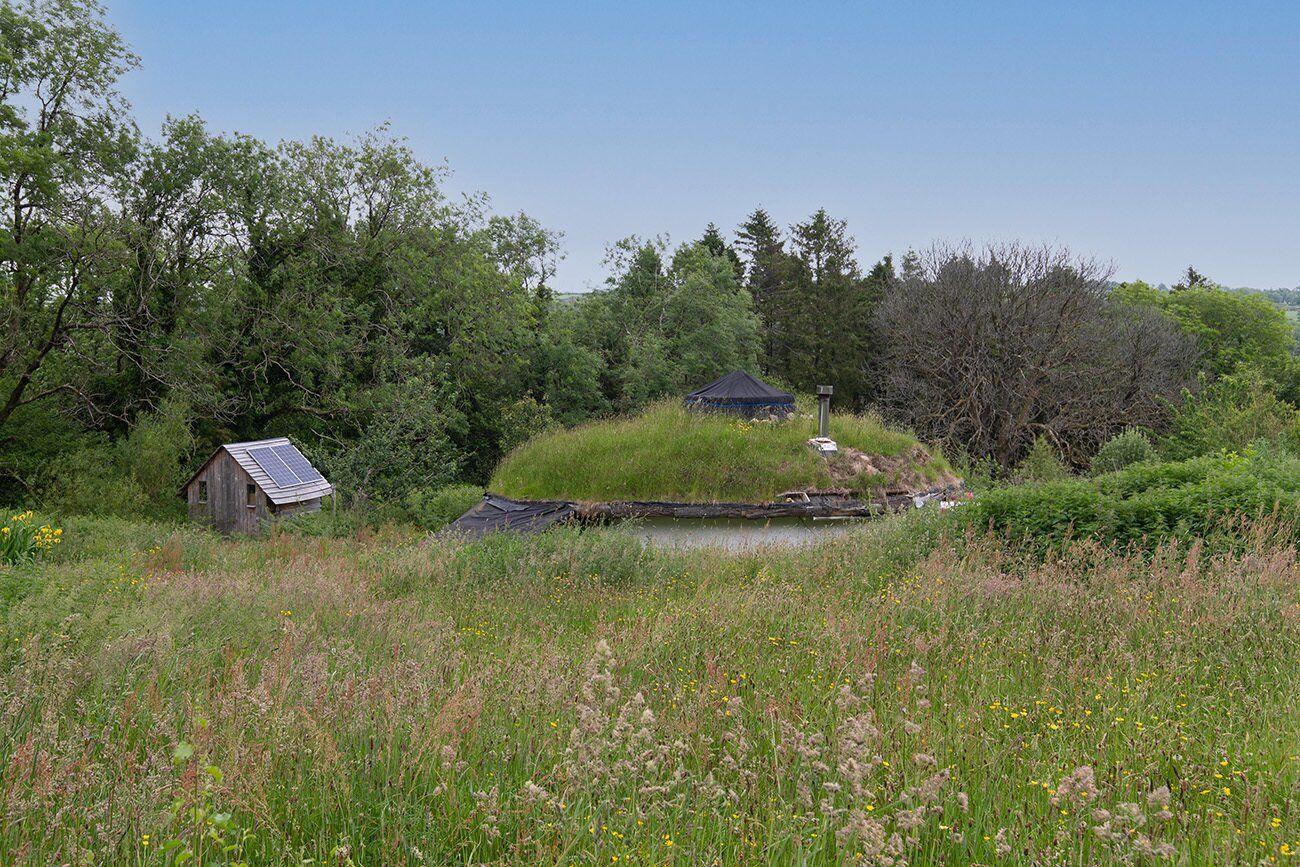 The main structure features a green roof, which helps the home blend into the surrounding nature.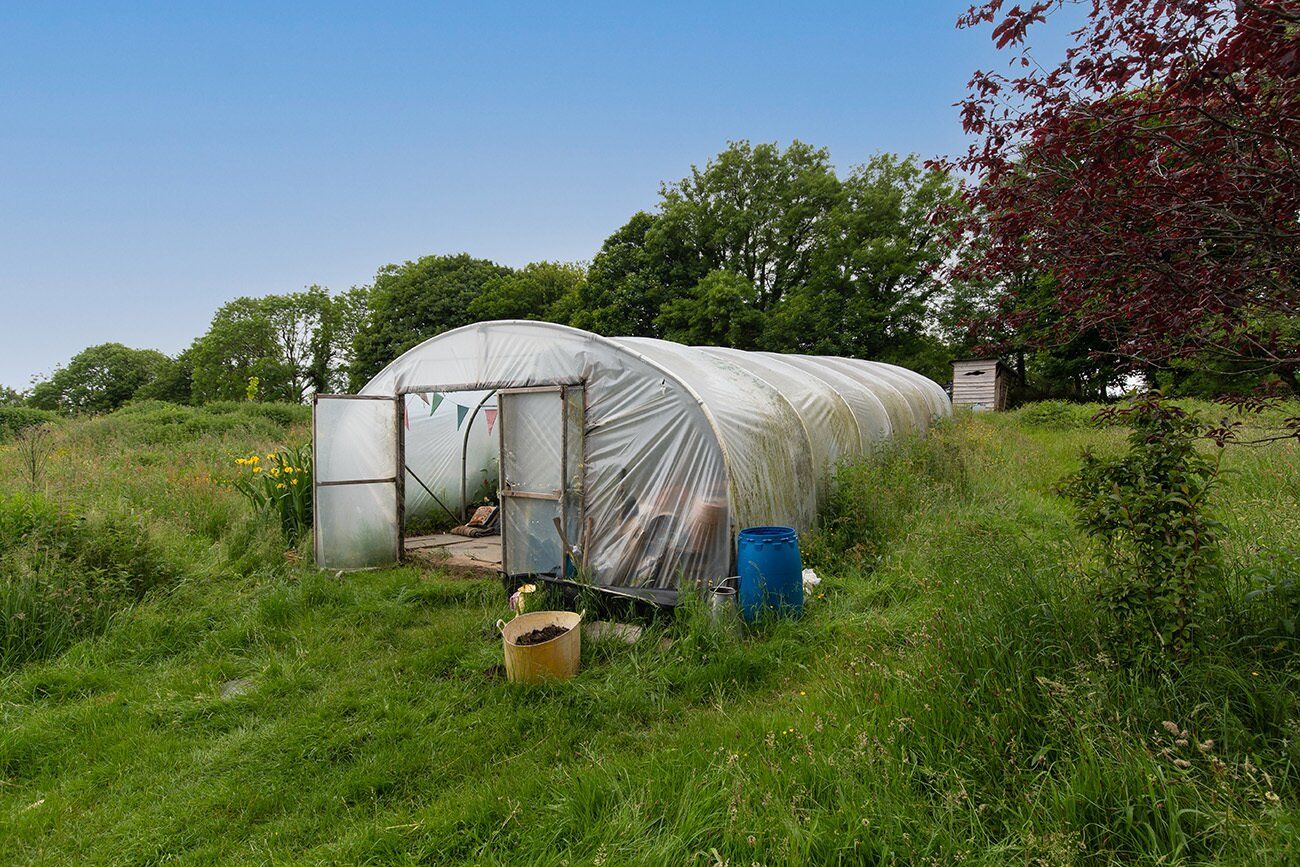 The fully equipped polytunnel sits steps away from the main residence, along with the property's off-grid bathroom. Additional buildings on the property can provide shelter for livestock.