Los Angeles's Atwater Village is a neighborhood dense with small family homes built mostly between 1920 and 1960. Among them stood an outdated and decrepit dwelling that had been constructed during World War I. When Daniel Rabin and Annie Ritz of local architecture and design firm And And And Studio were brought on to renovate the home, they discovered it had been built as part of a wartime effort wherein women were enlisted to construct housing out of prefabricated wall panels.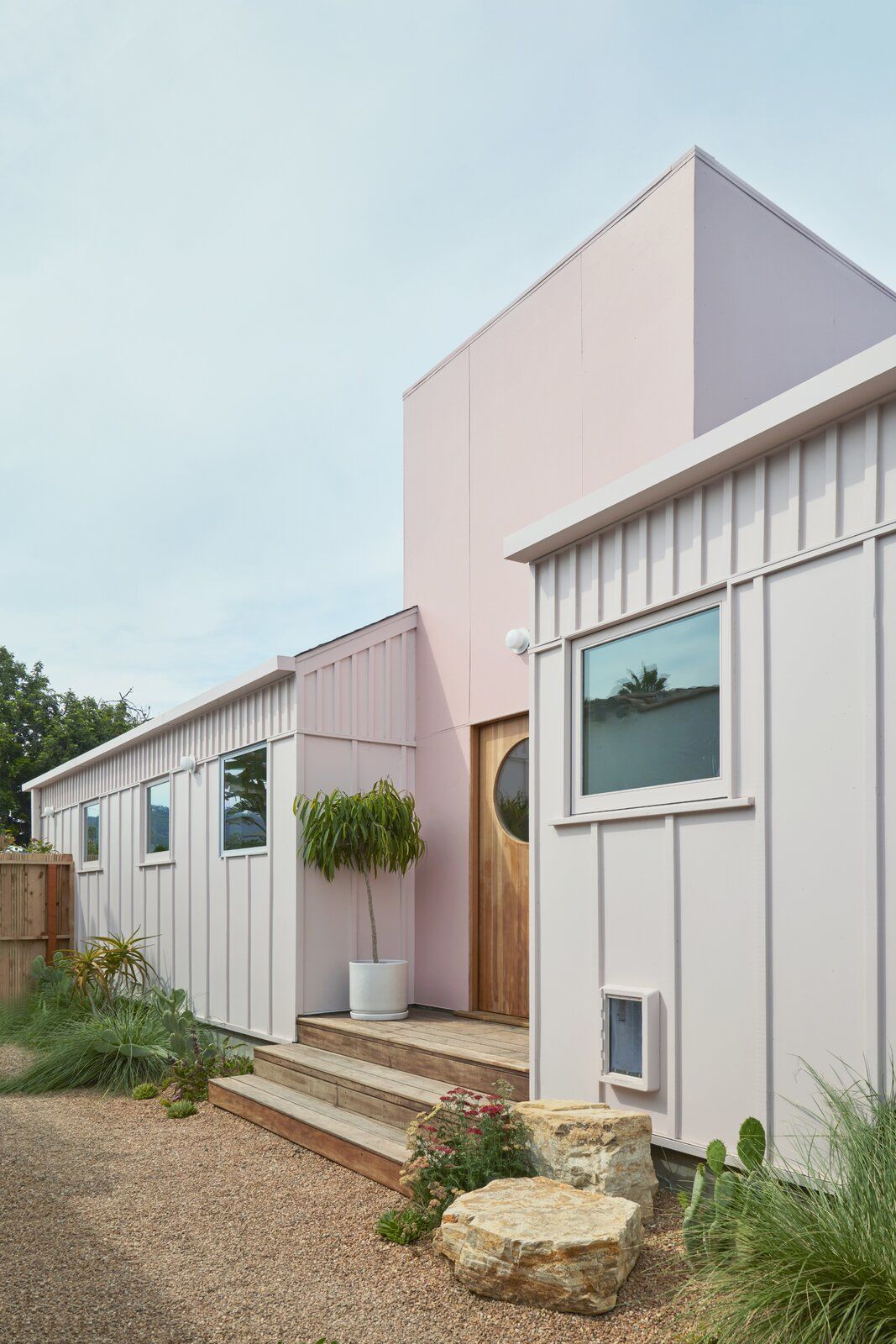 "Very cool history," says Rabin, "but we had walls built out of two-by-two-foot lumber and brick foundations."

That was just the start. "[It] was in terrible shape: dark, dank, rotten, and a series of ad hoc additions over time made for a cramped and confusing layout," says Rabin. "The client wanted to transform the house into something modern, livable, and unique. Sounds straightforward, but the existing conditions and size of the site made for some interesting problems to solve."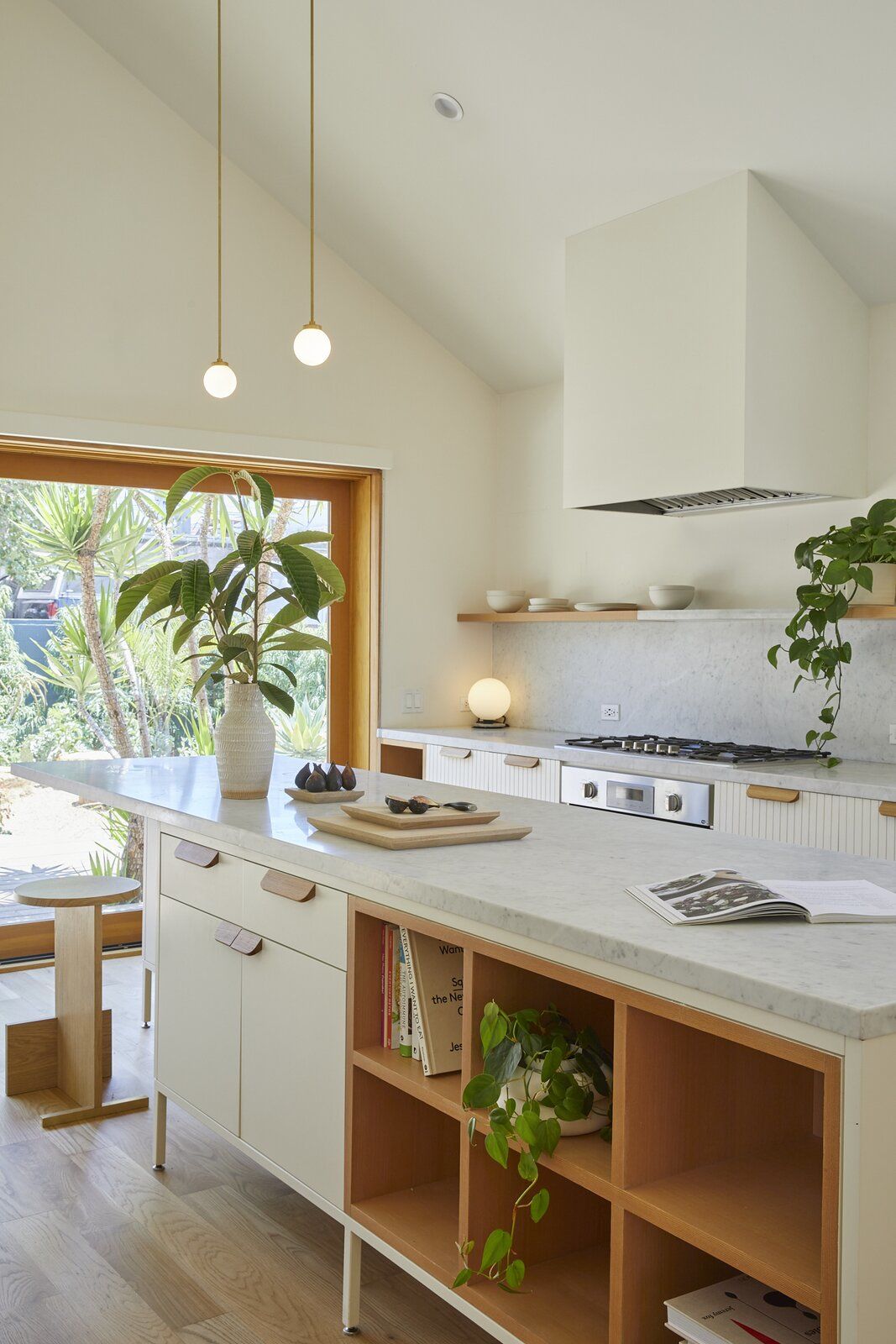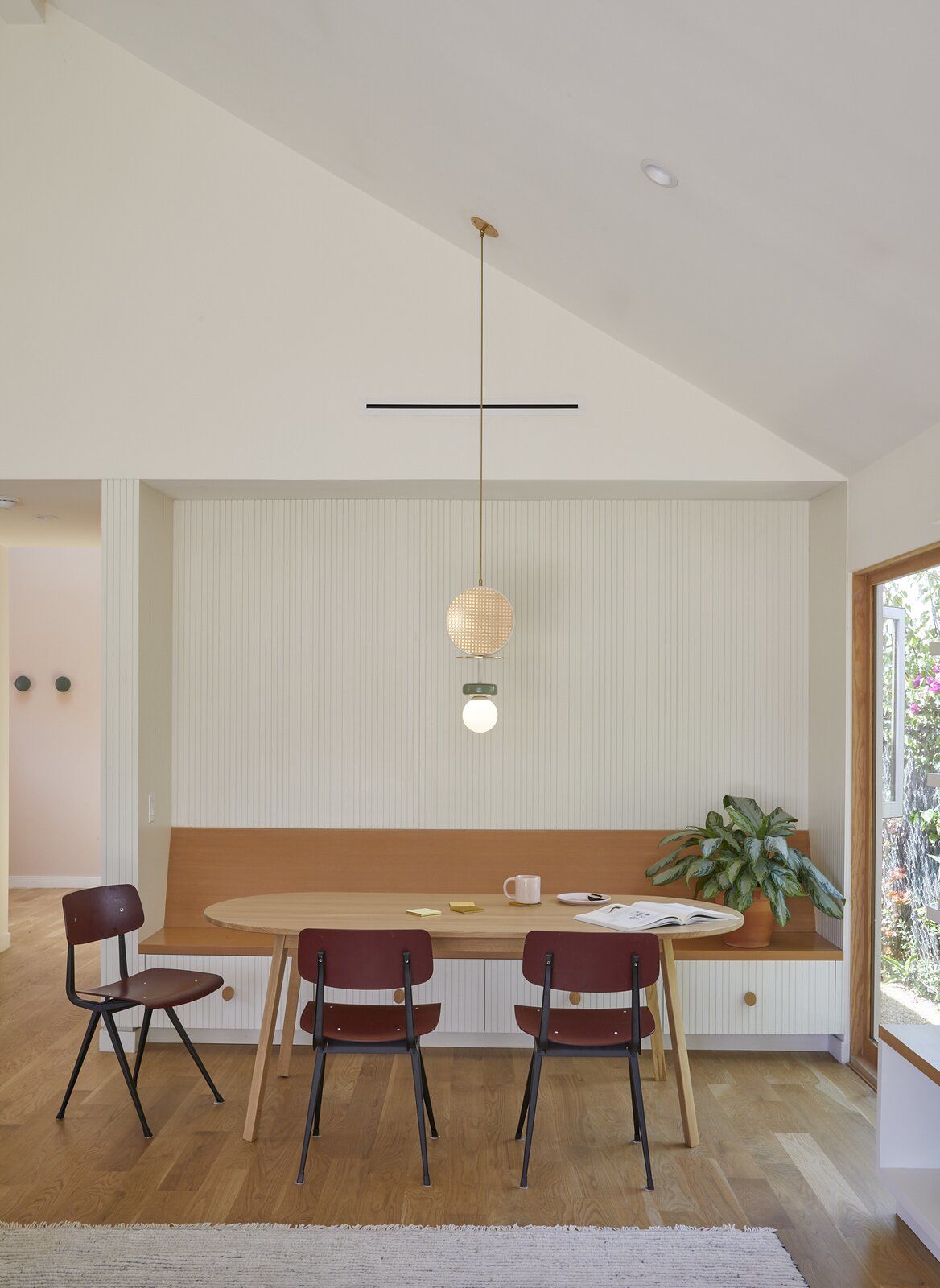 Discovering that much of the house was not salvageable, the duo set to work crafting a new home on the existing footprint. "We wanted to acknowledge the history and context, creating a house that fit in with its neighbors but also stood out," says Rabin. "Rebuilding on the existing footprint meant we could capture more interior volume and height."

The new 1,500-square-foot home prioritizes larger rooms over circulation space with three bedrooms, two bathrooms, and a combined kitchen, dining, and living area that spills out onto an exterior deck. "One of our favorite aspects is how we reconfigured the entrance," notes Rabin. "We flipped the entrance to the middle of the house, built a 'tower' that splits it into a private front half and a public back half, and essentially eliminated hallways."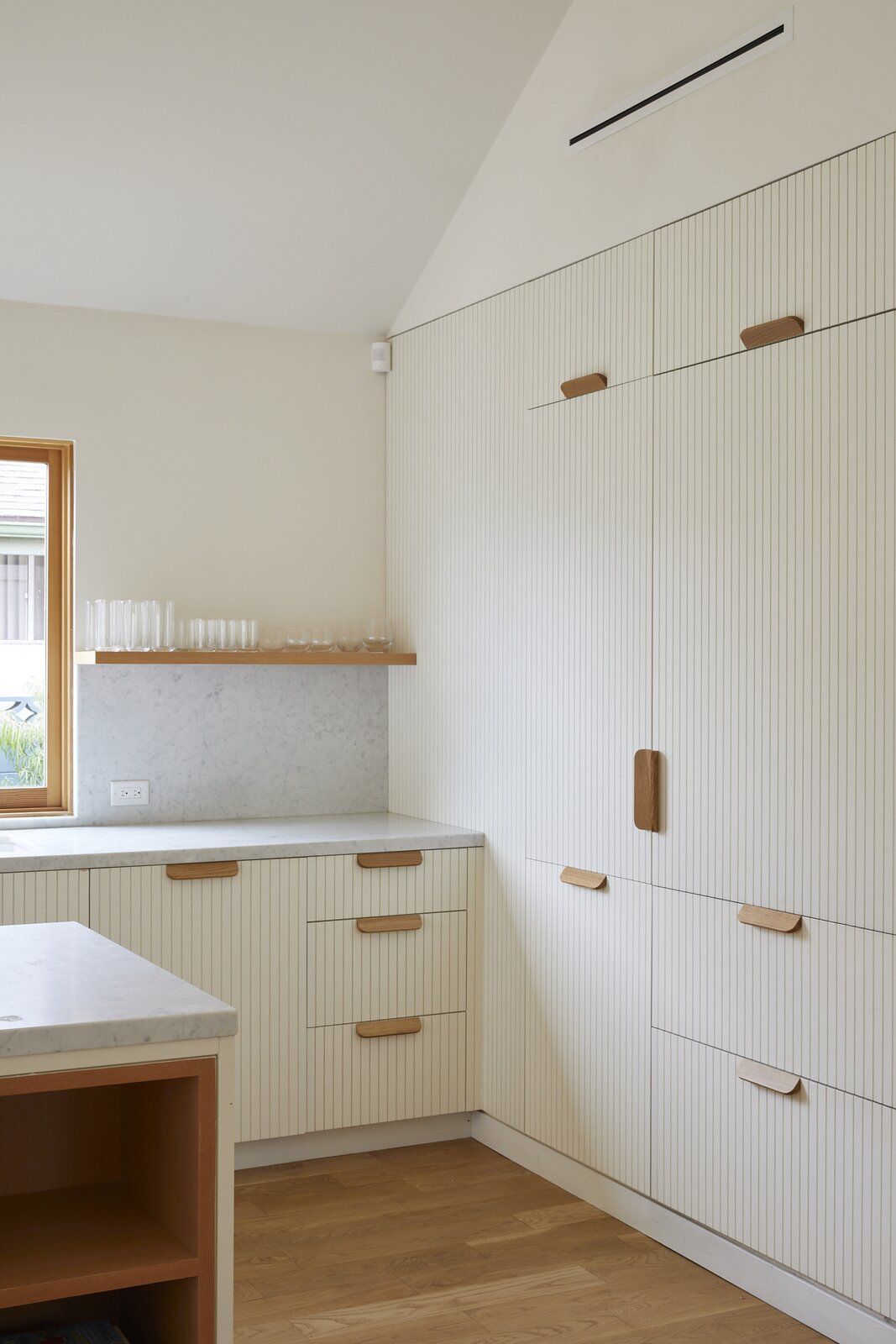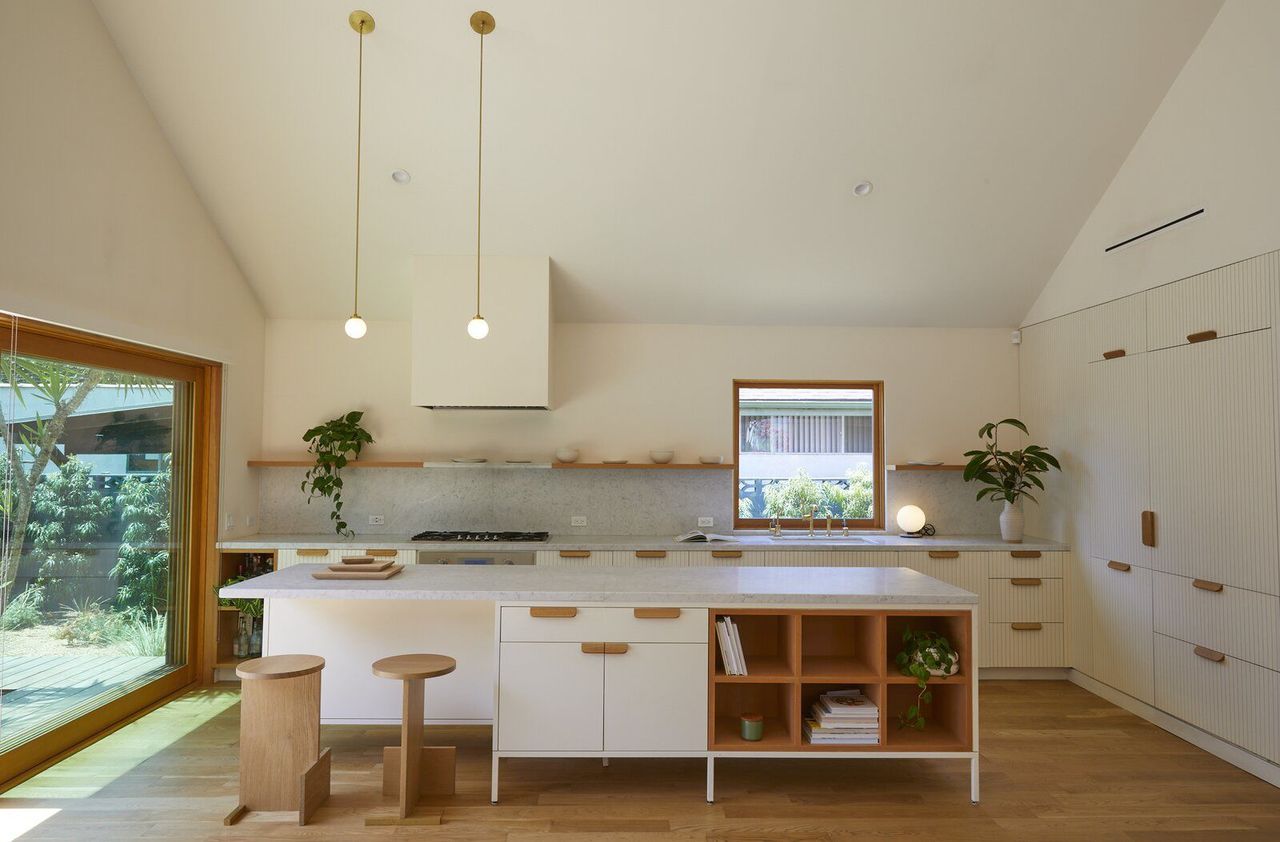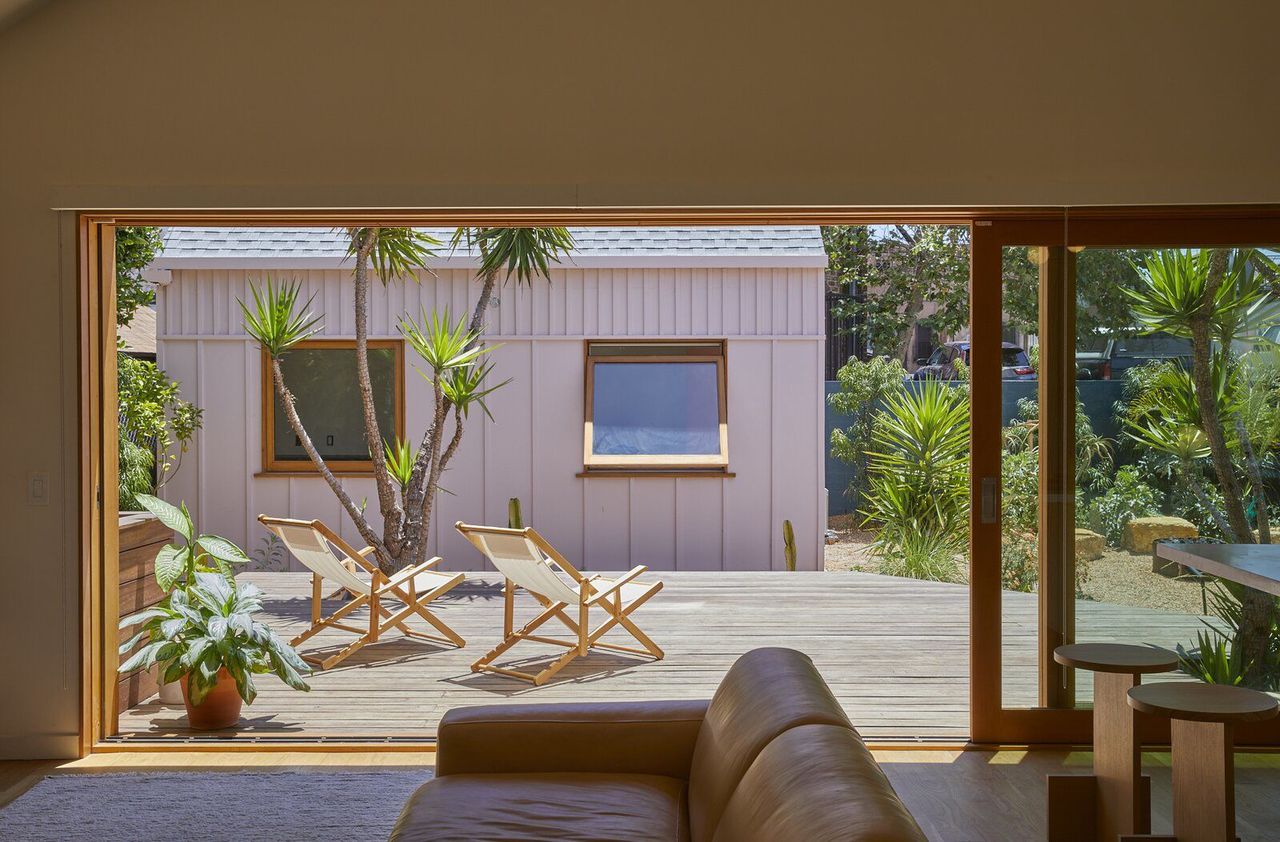 While Rabin and Ritz overhauled the layout to meet today's standards, materials nod to the home's prefabricated roots. Exterior cement panels in different patterns and densities create visual interest, complementing a traditional board and batten system. Inside, painted MDF panels with relief cuts create a modern texture that runs through the home. "We were experimenting with how to achieve different textures using common construction materials," explains Rabin.

The resulting home draws on its storied past to write a new future for the owners. "They are a young family and this is their first home, so they came to the table with many goals and aspirations," says Rabin. "They wanted to capture the quintessential California style of living, with areas flowing from inside to outside, and lots of bright, sunny spaces to move through."