Much like a lighthouse, the Tiam Coffee Shop and Home beckons all passersby to pause and gaze upwards. Light pours down through the glazed facade onto the bustling crossroads below. Potted plants perch like statues on the white, rectangular louvers.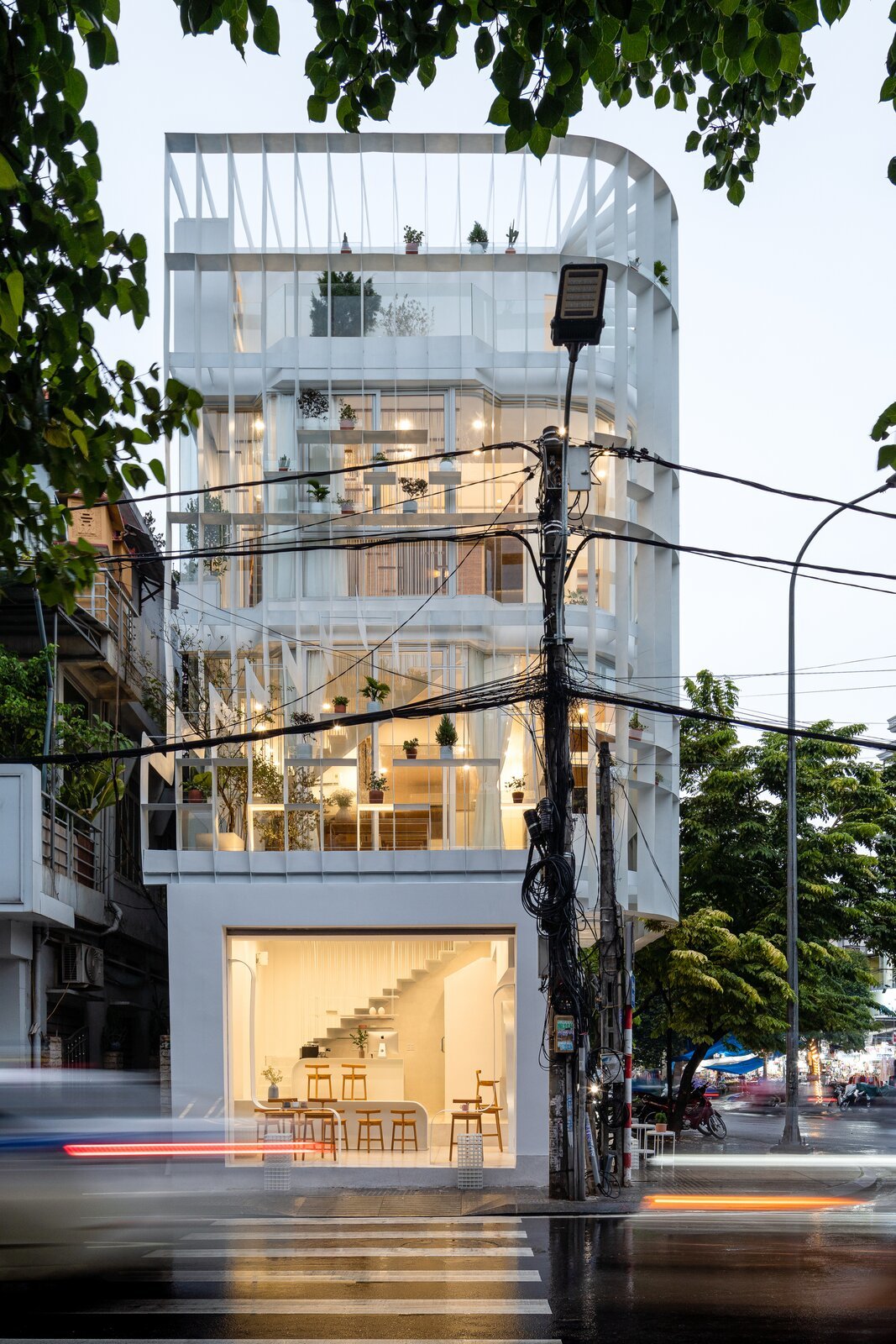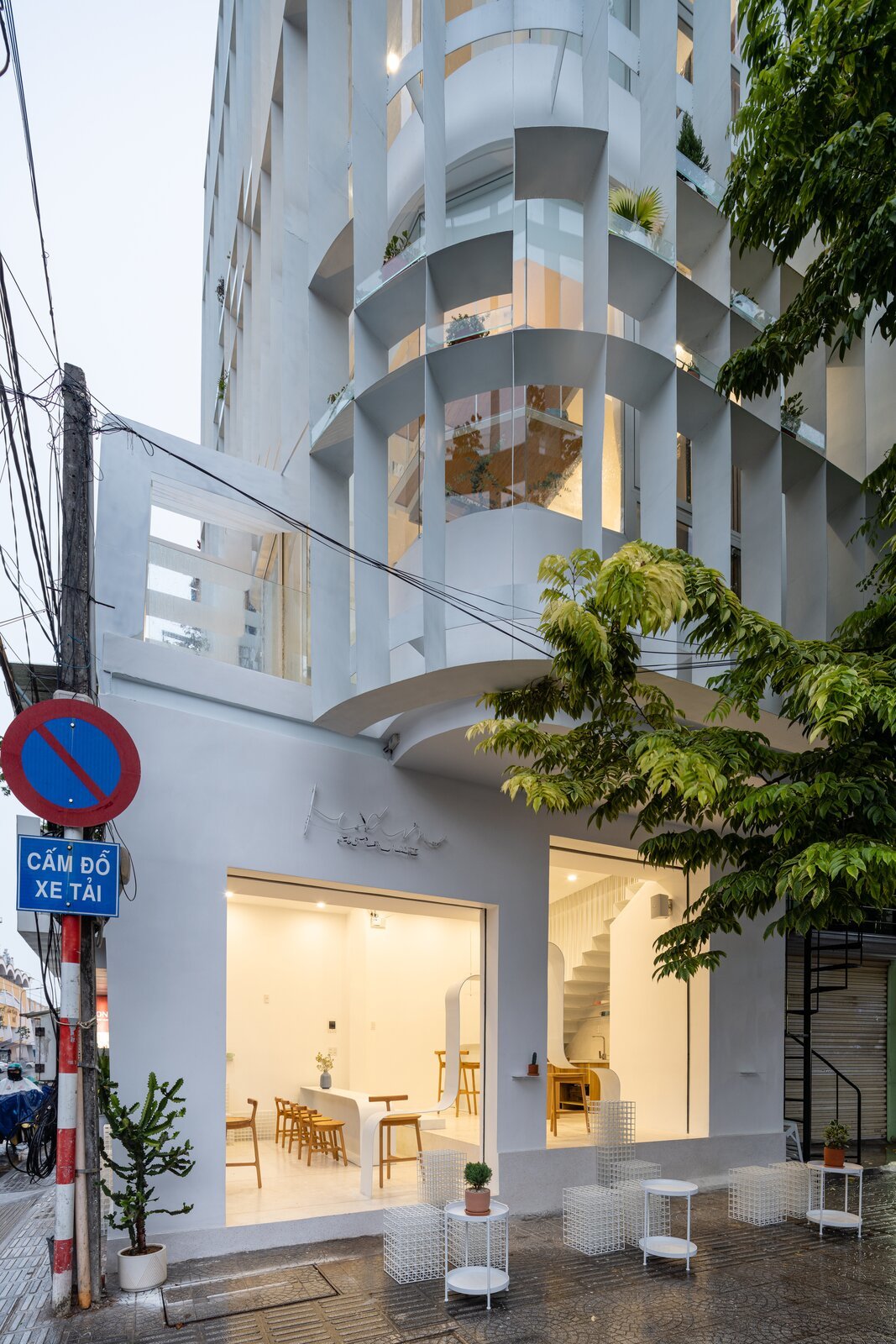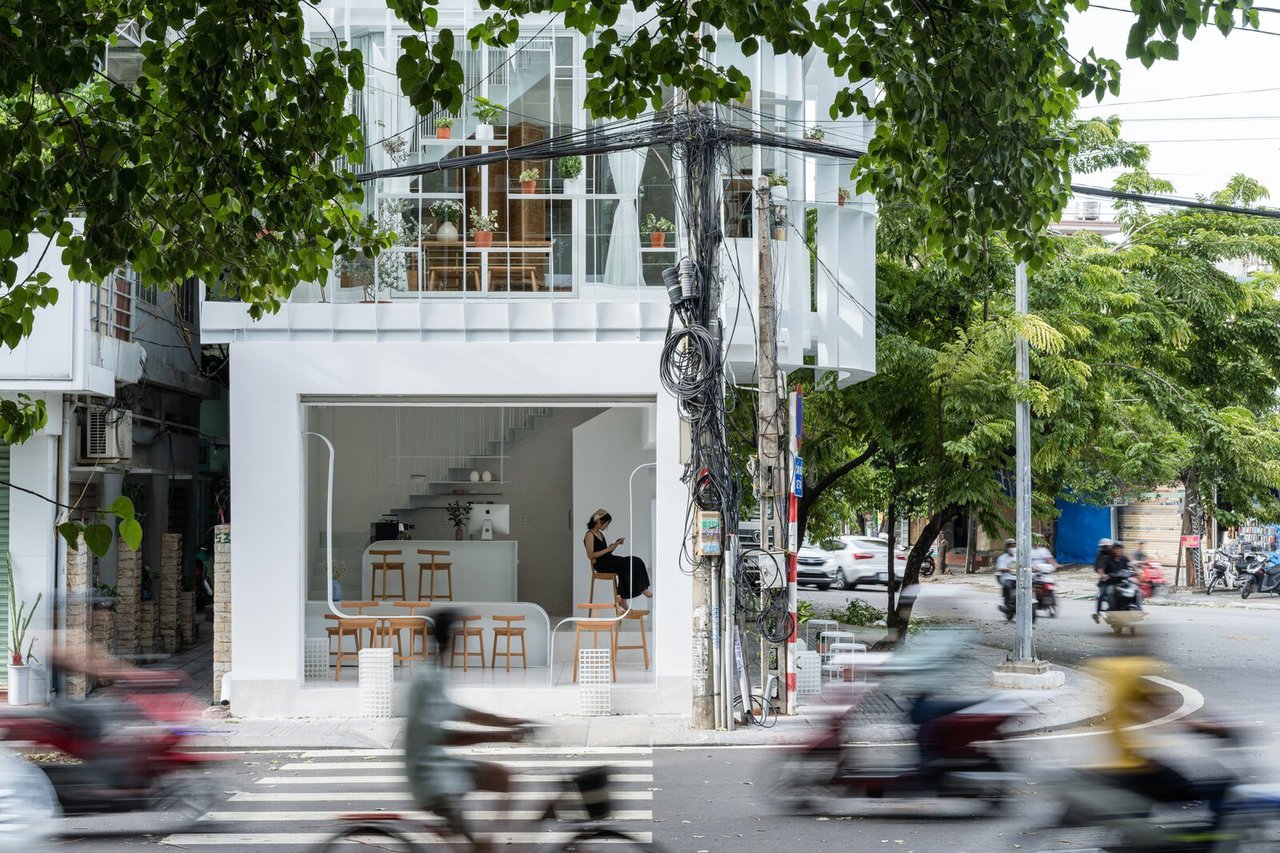 The home is situated on a busy corner in Huế, which was once the capital of Vietnam. With a small urban site to build upon, Nguyen Quang Khai, a designer at Nguyen Khai Architects and Associates, had to find ways to maximize space.

First, he capitalized on height. The tower stretches four stories tall, with the ground floor holding the homeowner's coffee shop, the second and third levels housing three generations of the family, and the top level serving as a sacred space.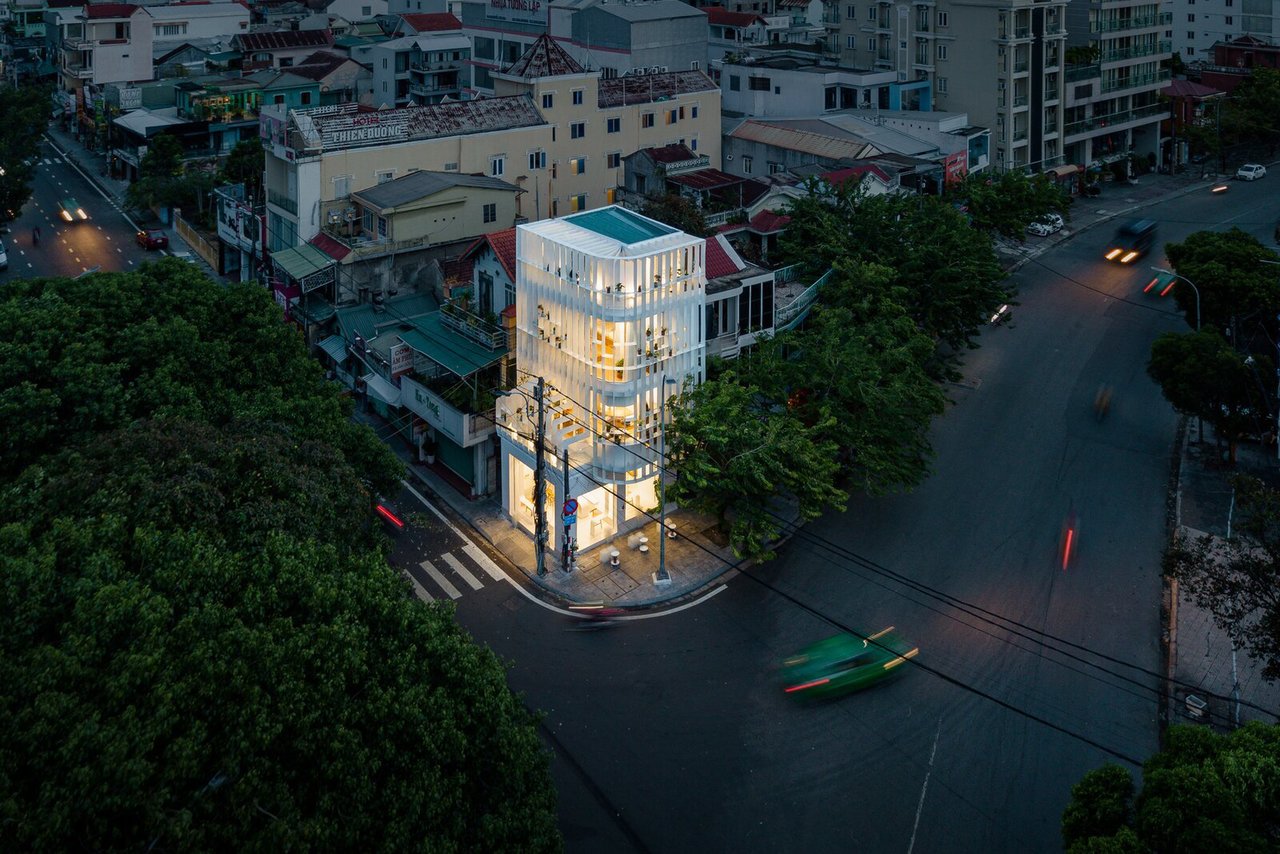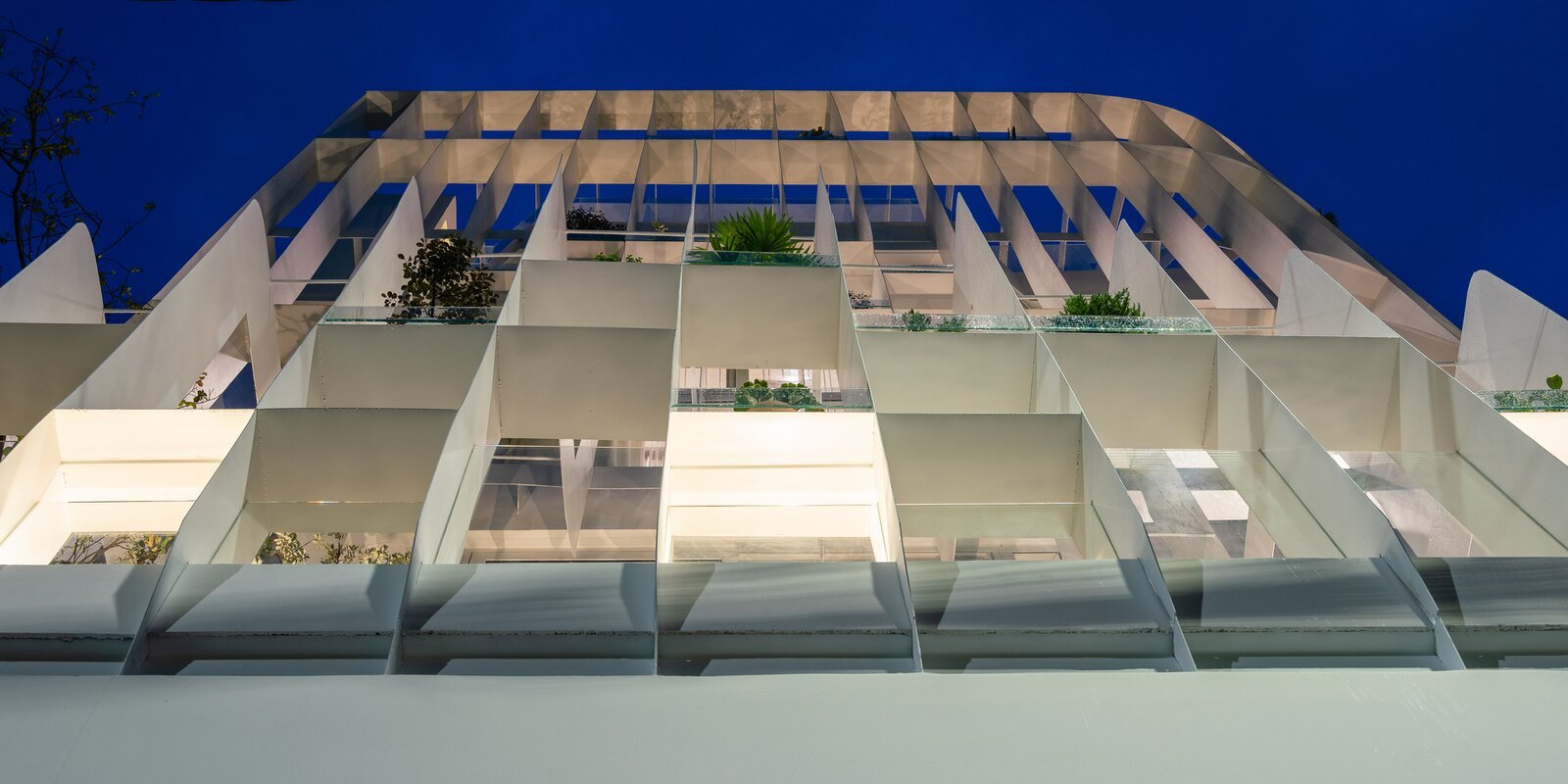 Glass walls fill the interior with light and eliminate boundaries between inside and out, while the white louvers provide a layer of privacy and a striking aesthetic detail.

"At the beginning, the client only wanted us to create the spaces especially for her two daughters, and there was no need to focus on other members in the family," notes Khai. "But we told her we could do more than that—we could create spaces that make each and every person in the house feel comfortable and relaxed, while also providing privacy."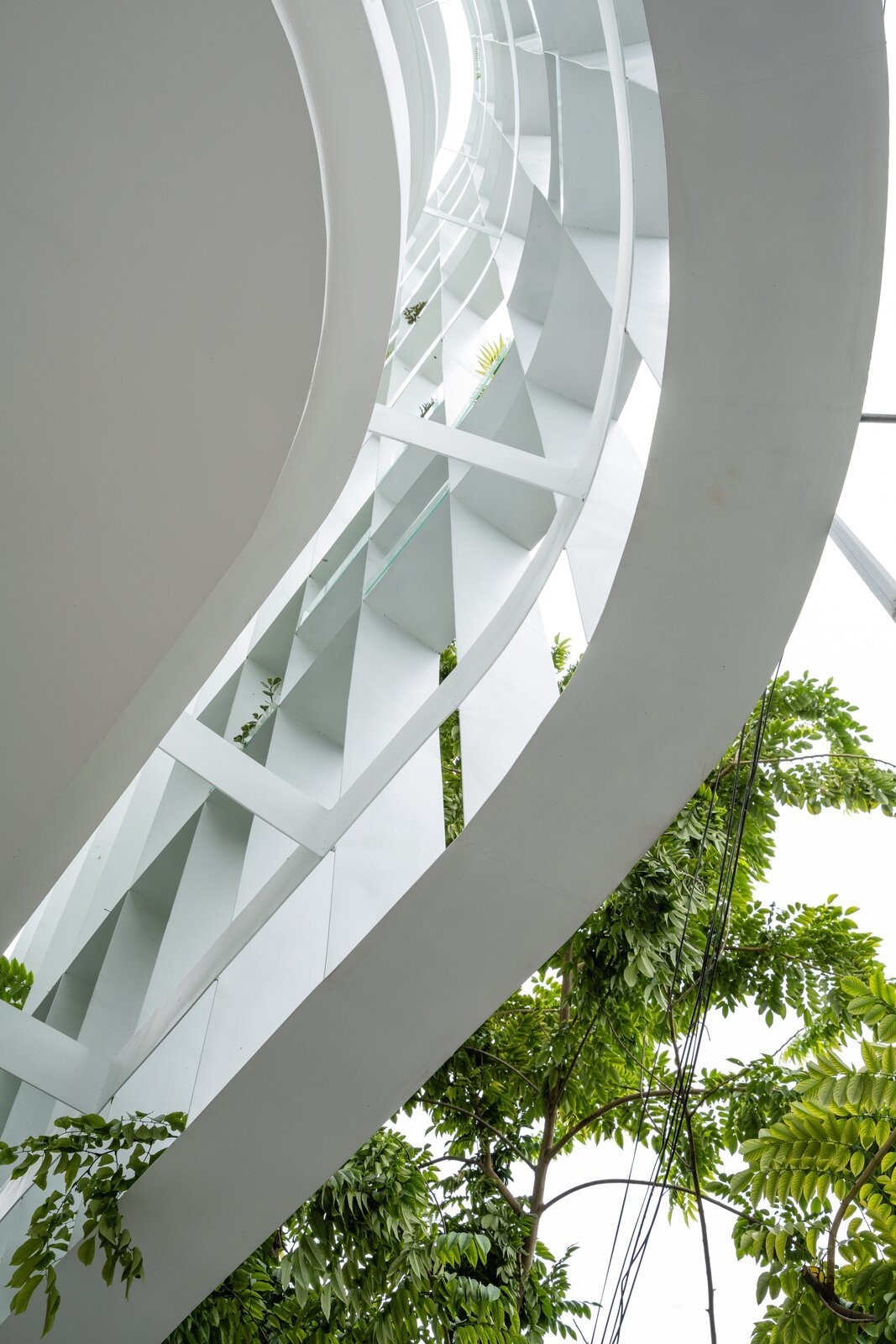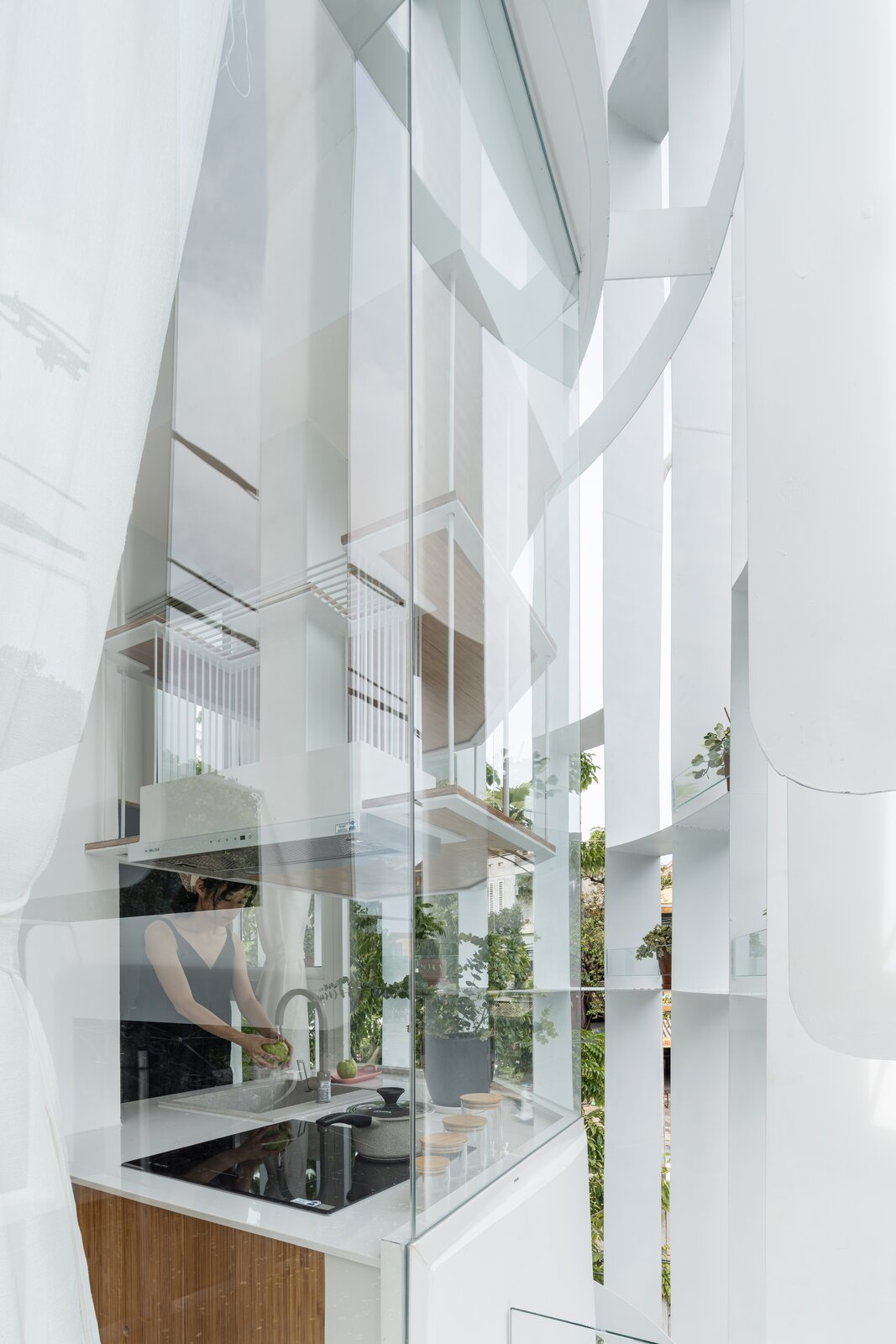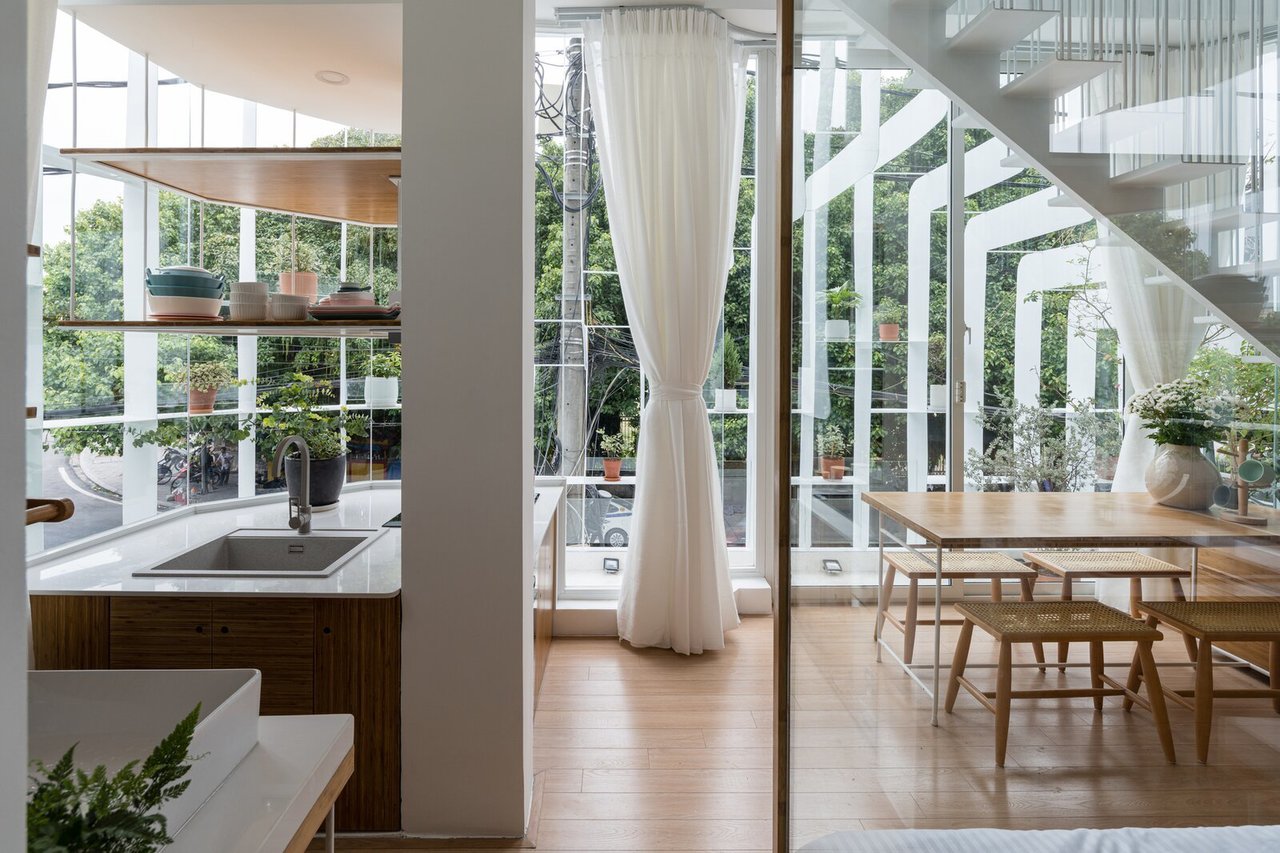 Bamboo sliders delineate the shared spaces from the two sleeping areas, each of which holds two beds. Meanwhile, little details in the shared spaces-like the built-in tables and seats made of bamboo plywood-increase functionality in the tight footprint.

"The interior of Tiam is designed to be as minimal as possible, with continuous and open spaces. We created functional zones and placed objects in order to bring members in the family closer to each other," says Khai.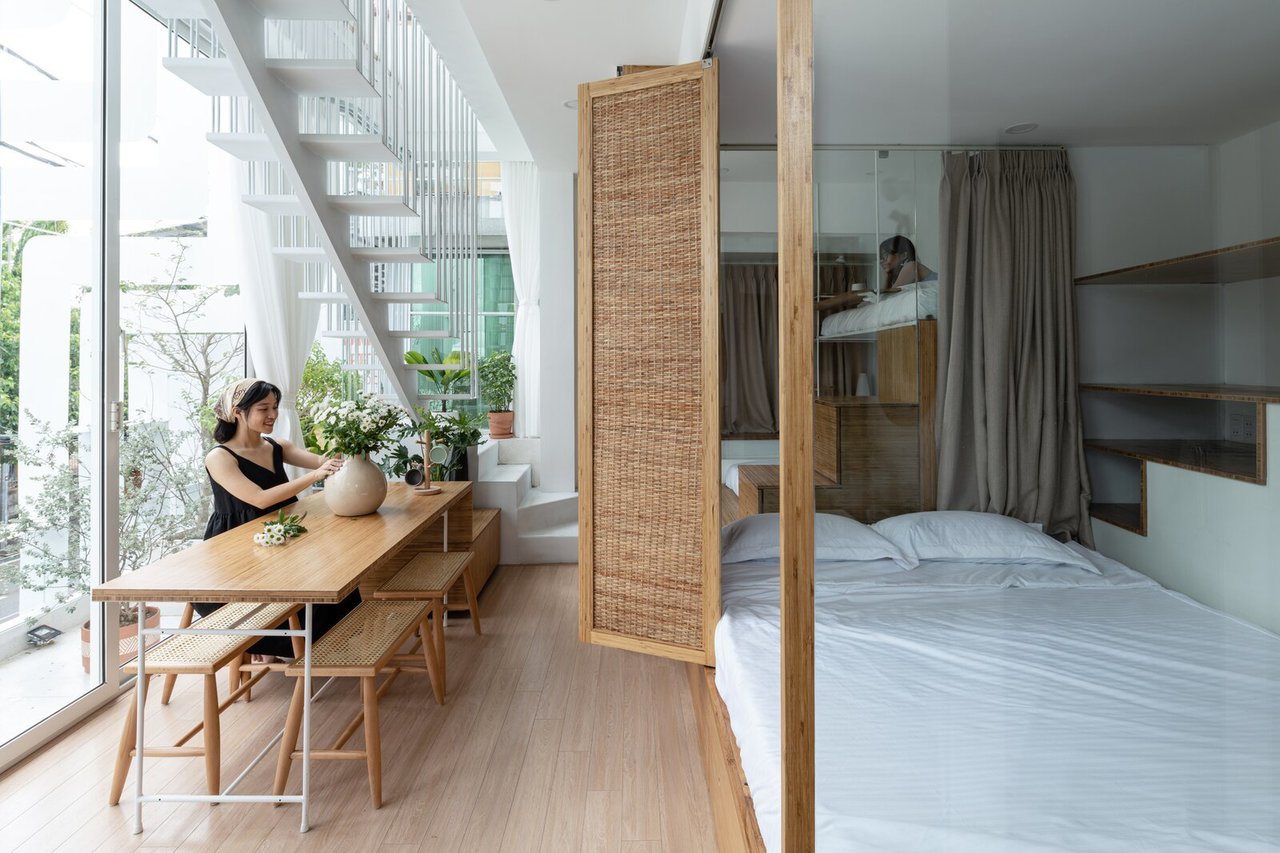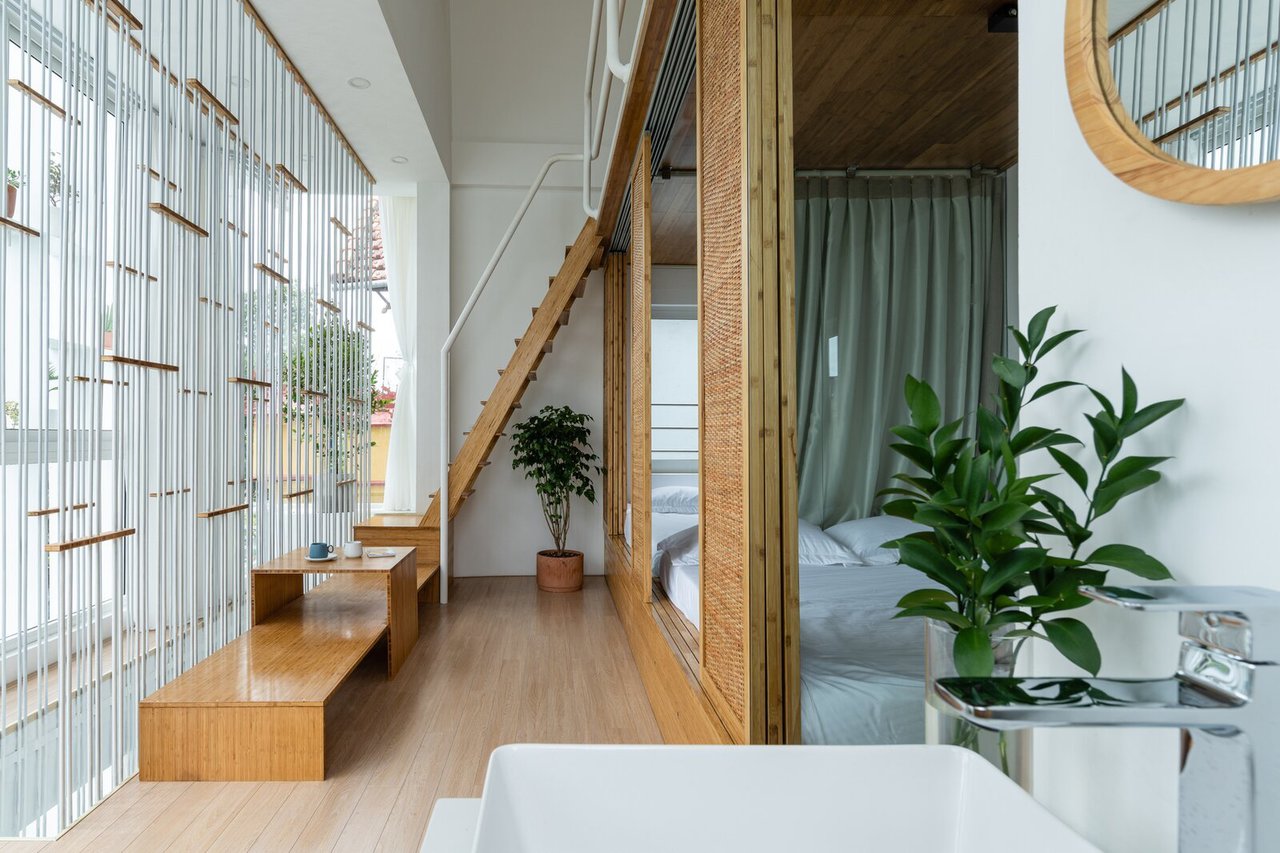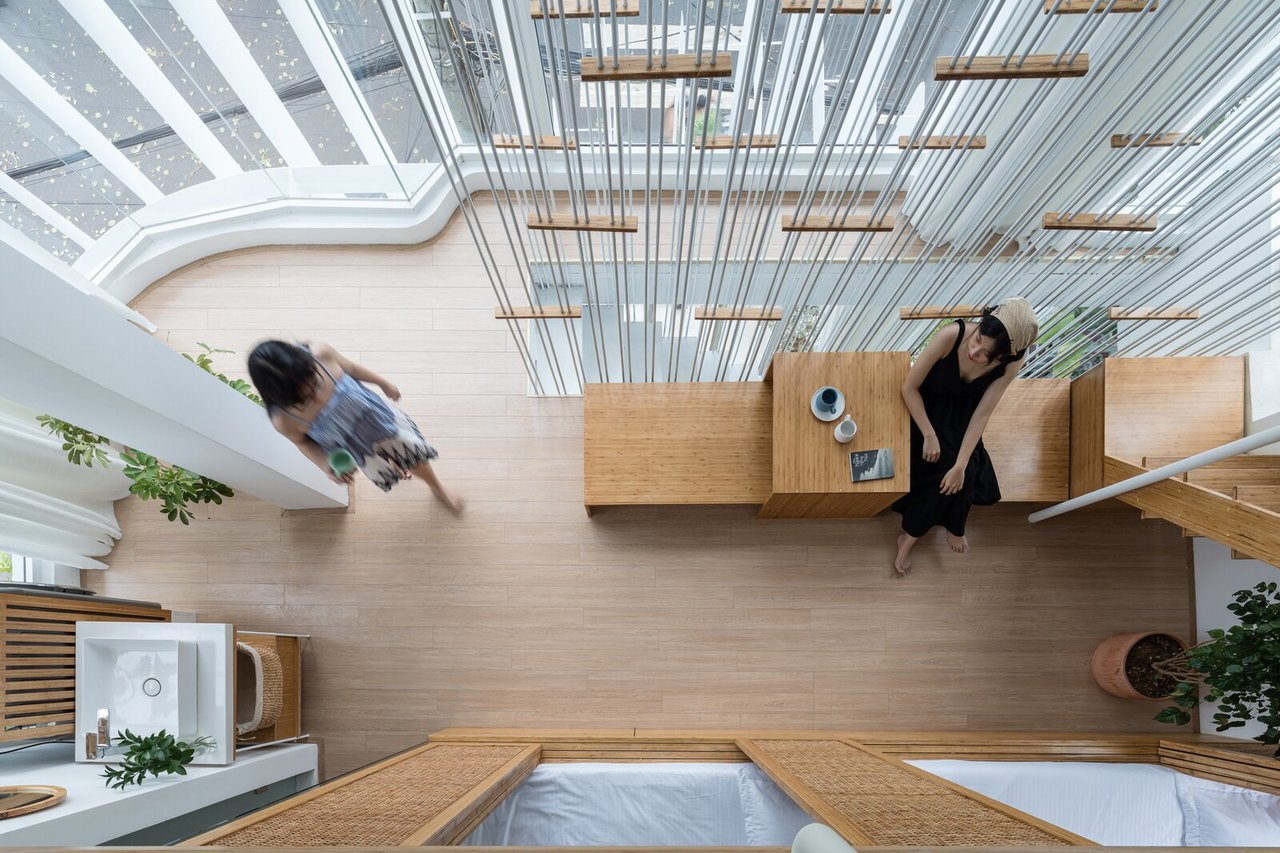 With the understanding that seven people would be sharing the home, Khai thoughtfully created spaces that offer moments of privacy-like the roof terrace and the reading nook on the third floor. However, the residents' favorite areas are the places where they can congregate together.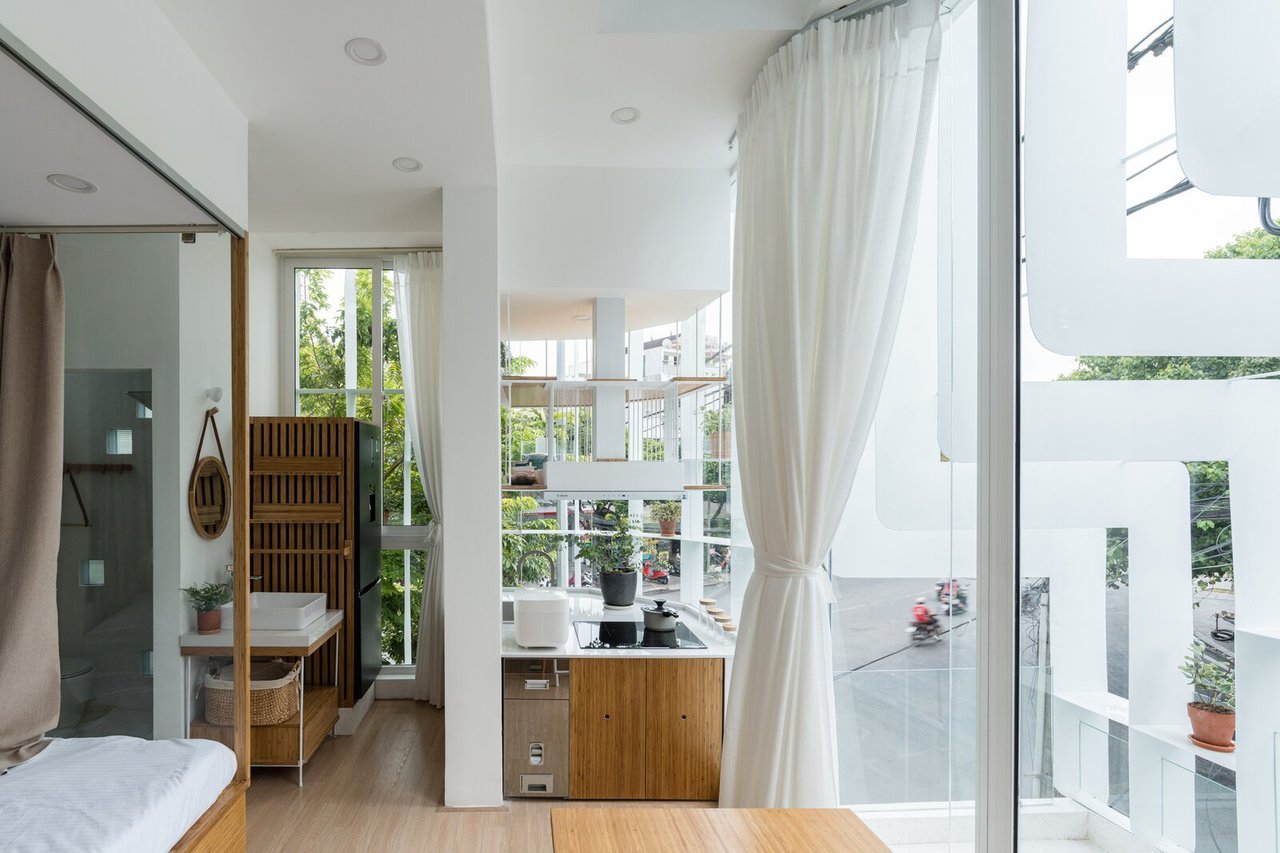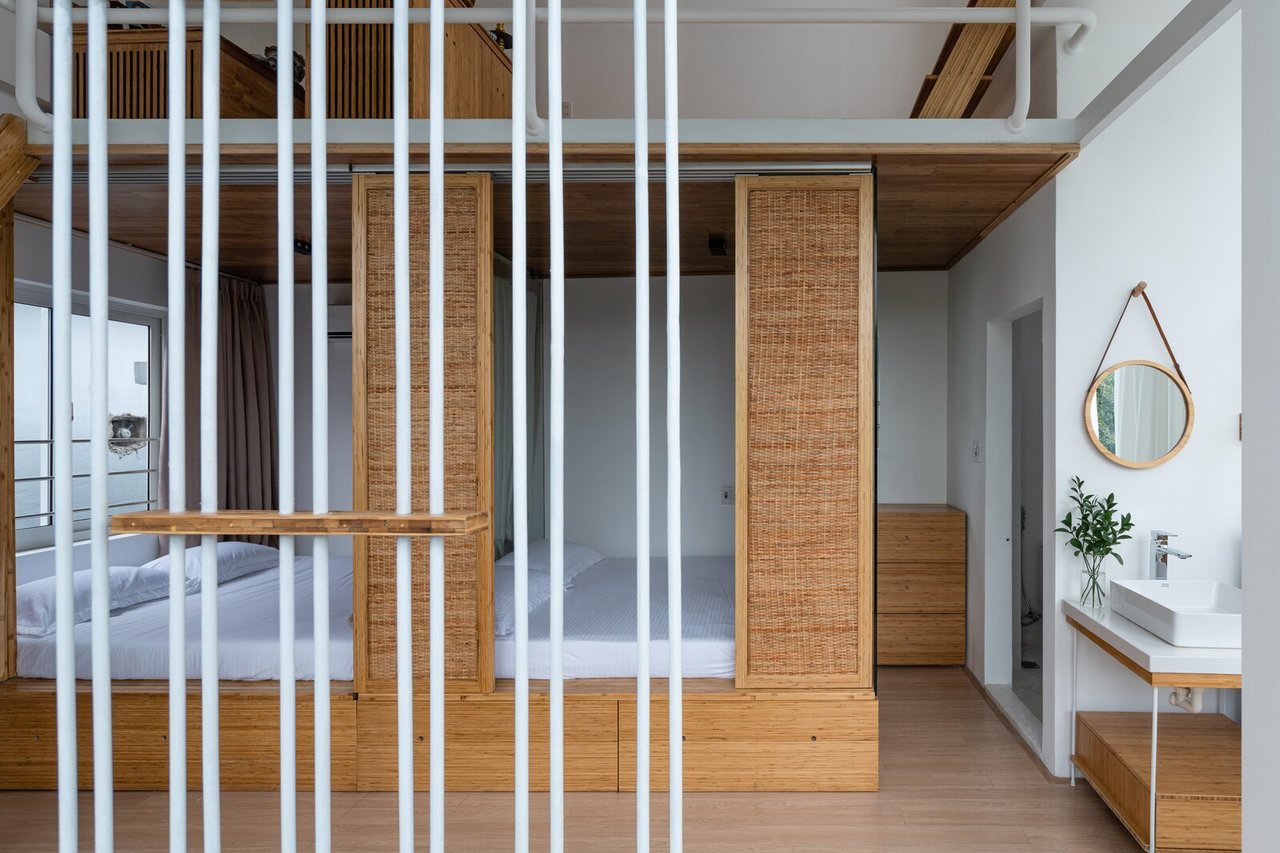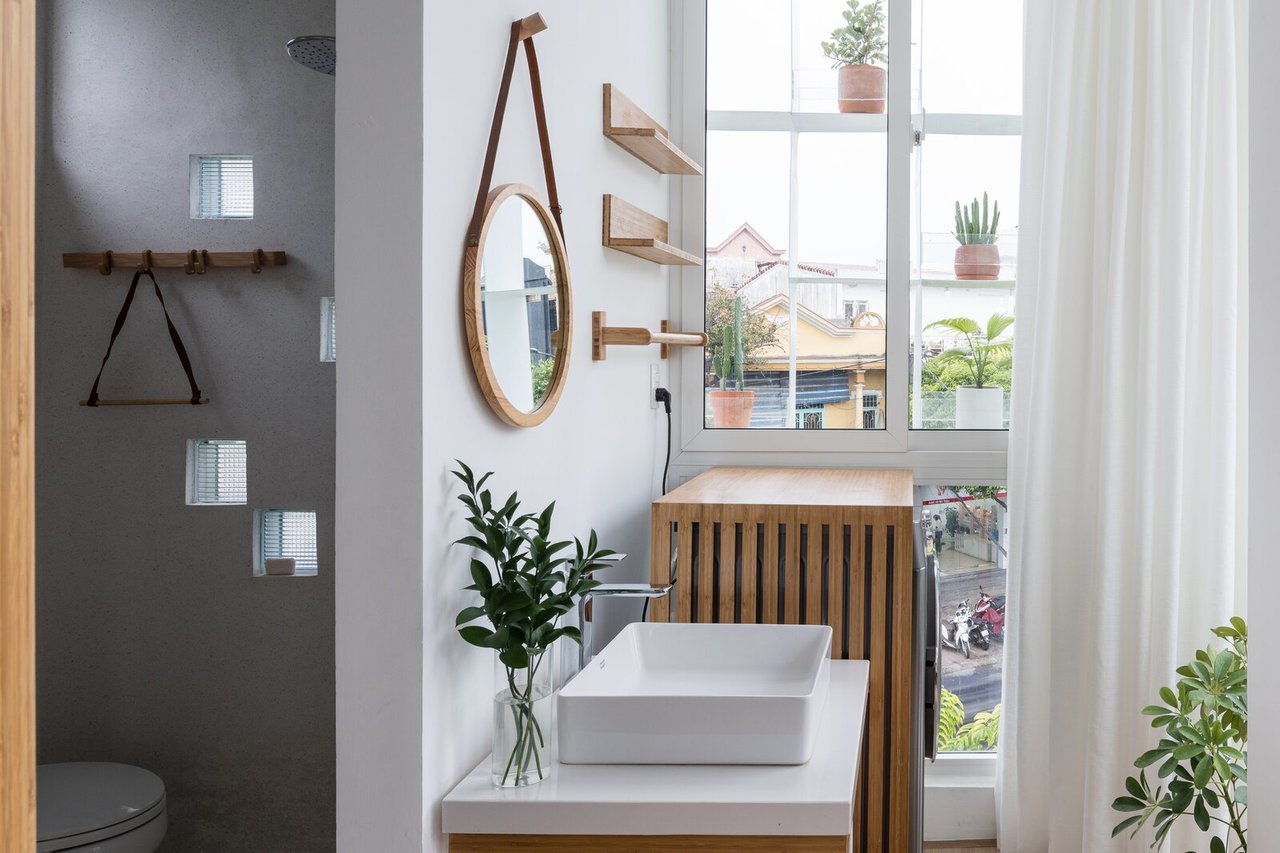 "The client loves all the spaces in the house, especially the balcony," says Khai. "That's the place where all members in the house usually gather to enjoy the peaceful and cozy atmosphere together."