Designed by young Moscow firm Unnamed Studio, Flat|2 sits on the sixth floor of a newly constructed building in Rostov-on-Don, Russia. The 495-square-foot apartment was completed in 2021 for a friend of the firm's founder, Sarkis Araqelyan.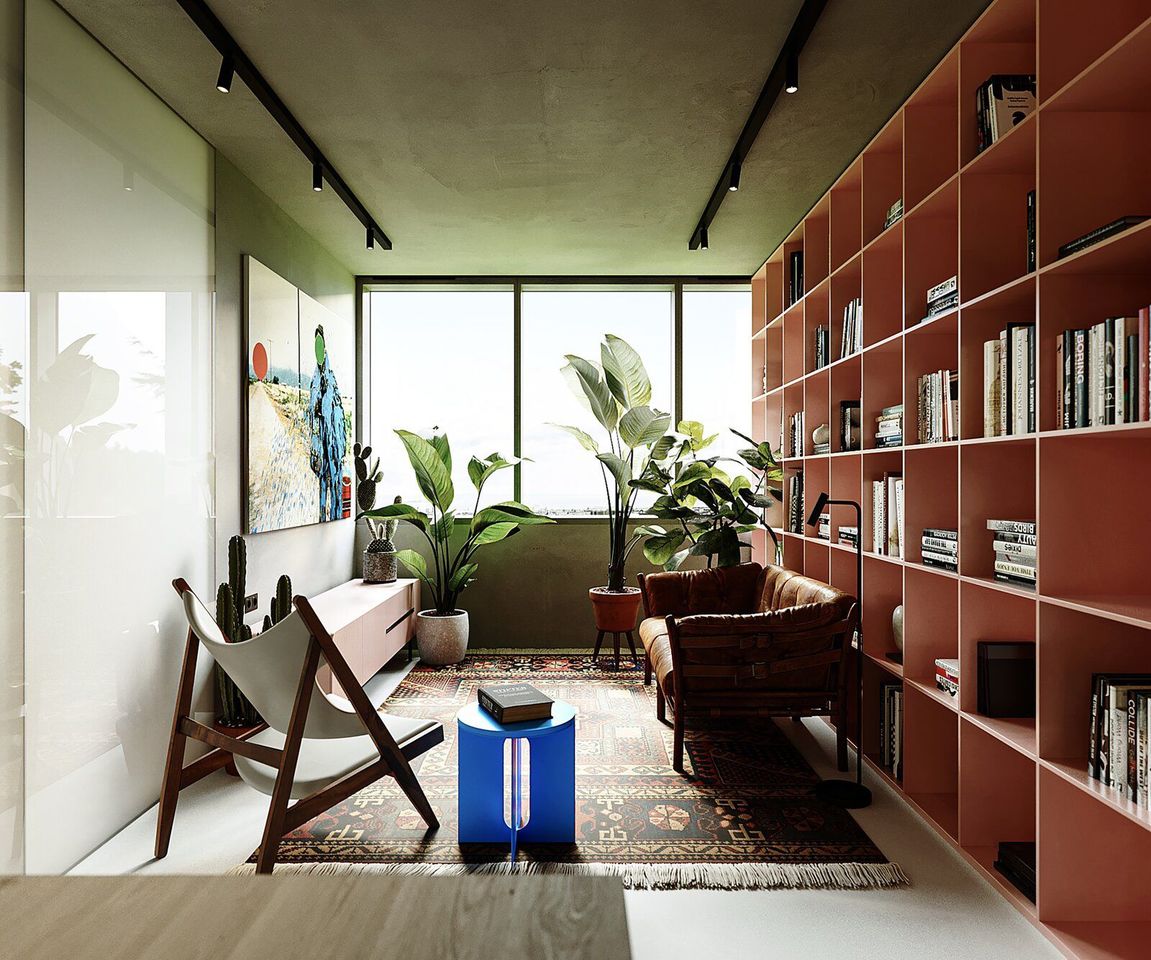 "Although he wasn't sure of the look he wanted, he did have one request: The design had to be something new and eclectic," Araqelyan says. The first item on the architectural designer's agenda was reconfiguring the layout. "We split up the floor plan into public and private areas and integrated bespoke storage throughout to maximize space and add texture," he says.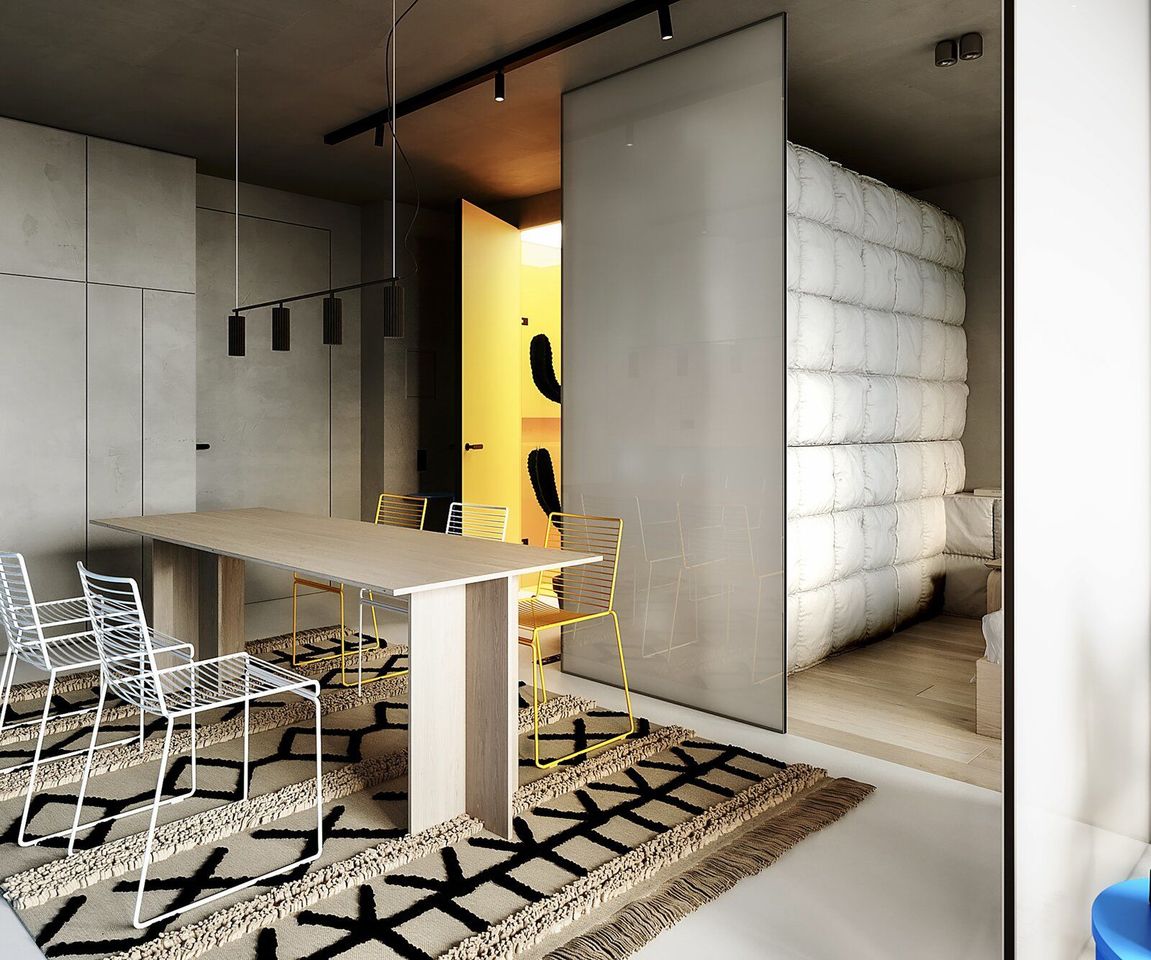 The team distinguished the public and private zones by designing a "kind of integral box," as Araqelyan describes it, with frosted-glass, sliding doors that separate the bedroom and workspace from the main living areas. "We made the box-like area a milky-white color by mixing cement, calcium carbonate, and chalk," says the designer. The large, modular wardrobe in the bedroom comprises a blue shelving system and cushion-like exterior. It is part of the architecture and design studio's debut furniture collection.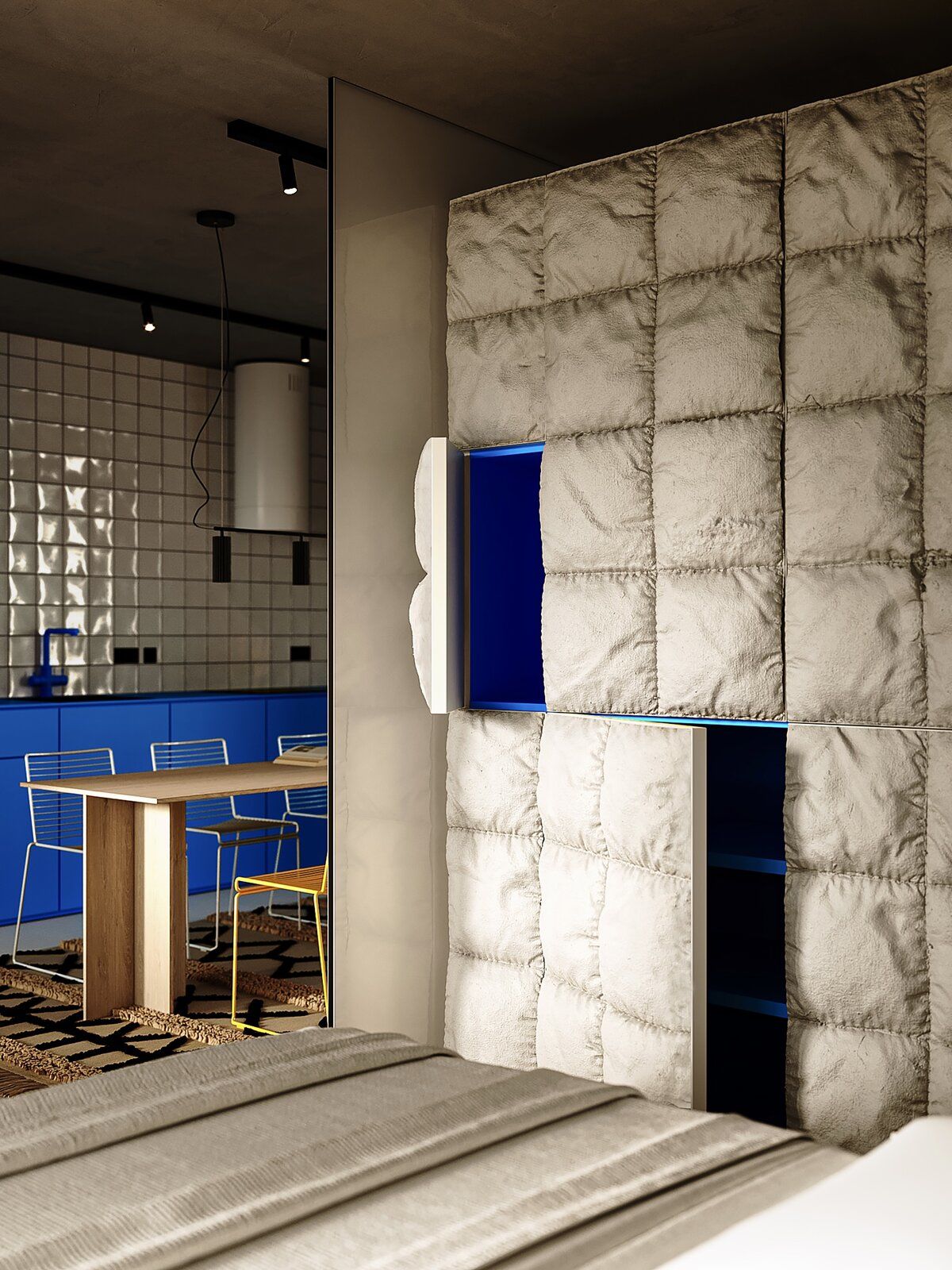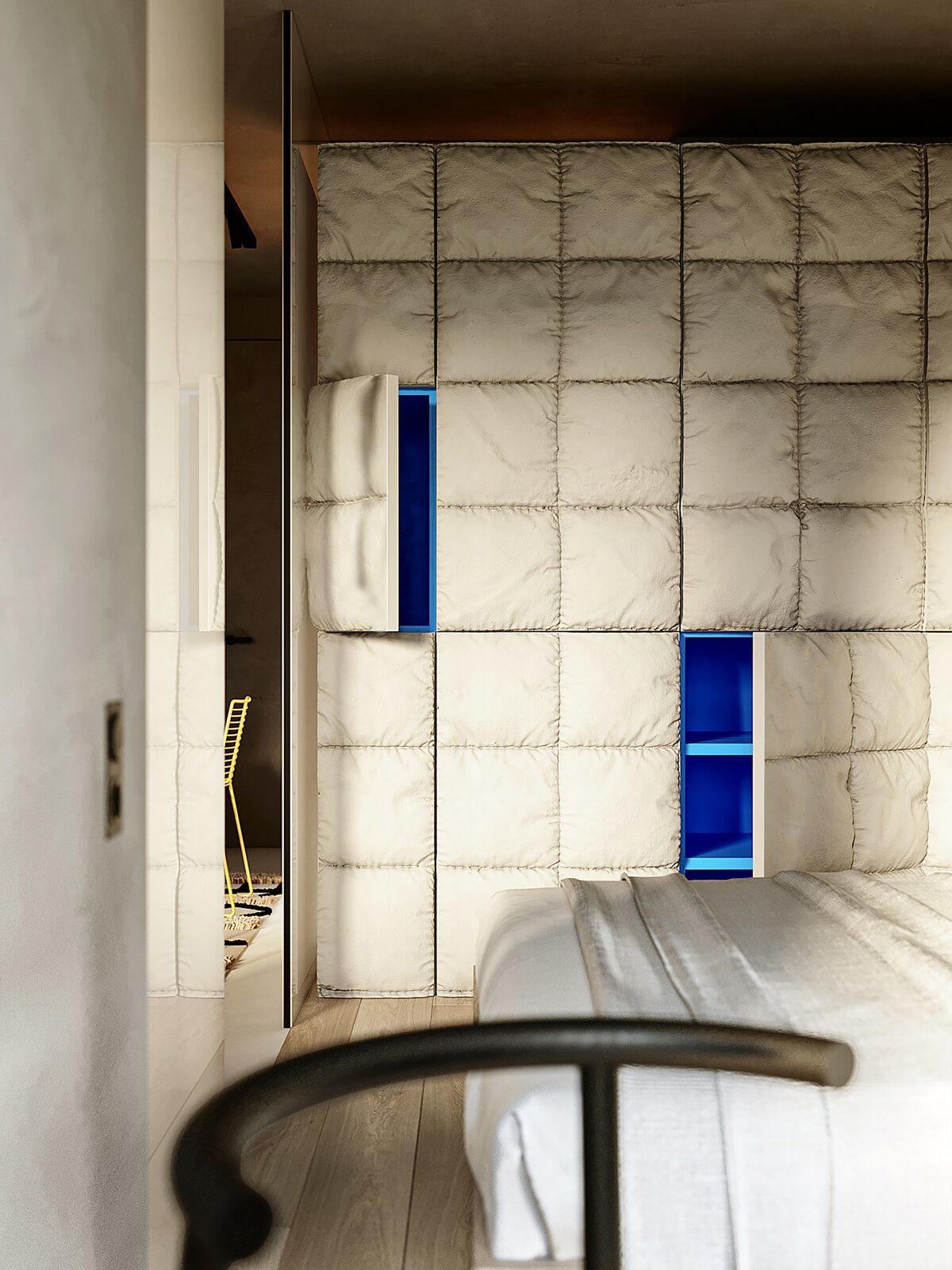 "Of course, it is impossible not to mention the color scheme, which was inspired, in general, by the work of the American artist John Baldessari, who has strongly influenced my artistic language," says Araqelyan, continuing: "Bright touches of blue and yellow, which have already become the signature colors of our studio, make the space even more unique."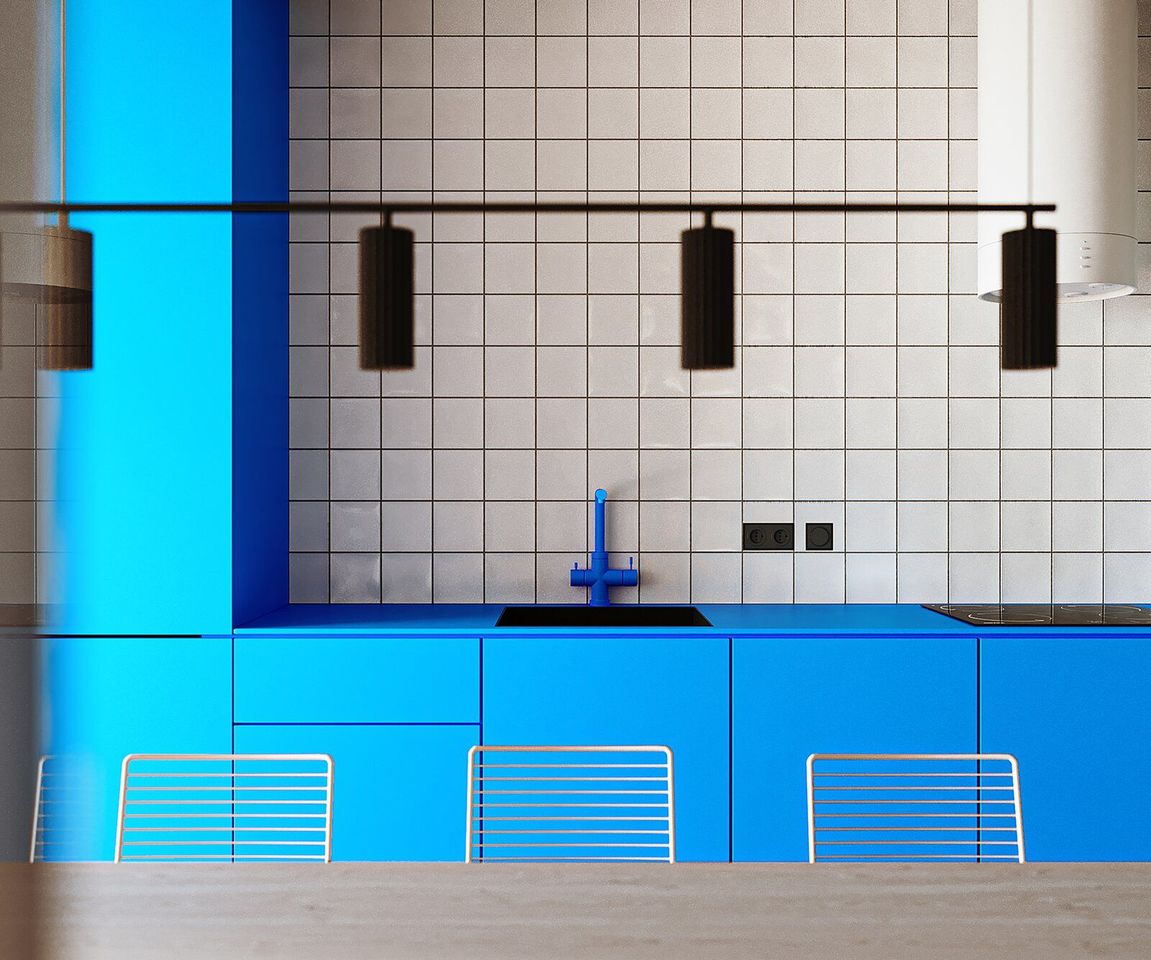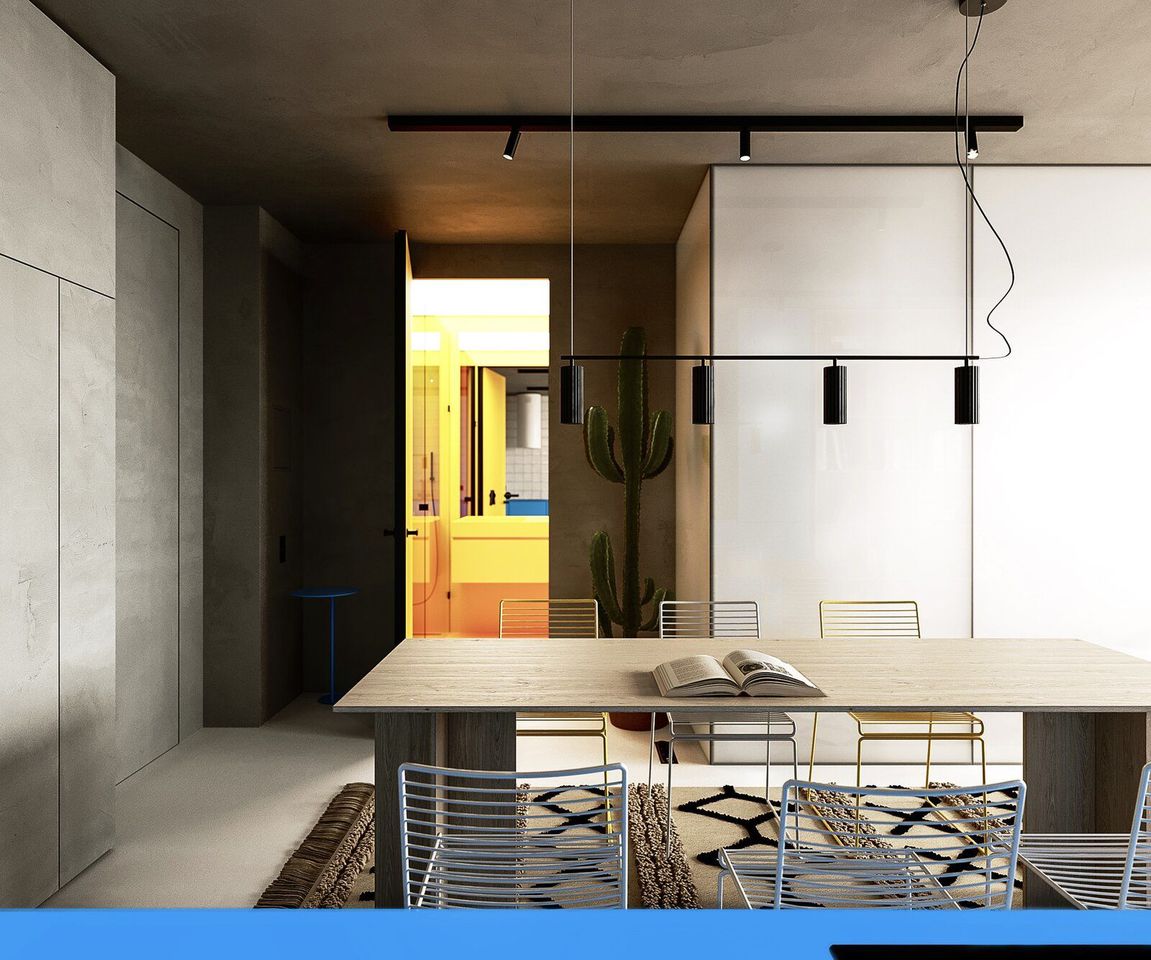 Working with a limited budget, Unnamed Studio furnished much of the interior with finds from flea markets and secondhand shops. "For example, the living room features a recycled carpet that stems from Armenia, where I was born," says Araqelyan. Lush indoor plants help round out the compact apartment's warm aesthetic.