After a celebrated debut at Milan Design Week in 2019, Casa Ojalá has officially premiered its first unit in Tuscany's Val d'Orcia region. Conceived by Italian architect Beatrice Bonzanigo, the compact cabin is perched on a verdant hillside in the 5,000-acre Rosewood Castiglion del Bosco estate, which hosts a luxury hotel with its own Brunello di Montalcino winery.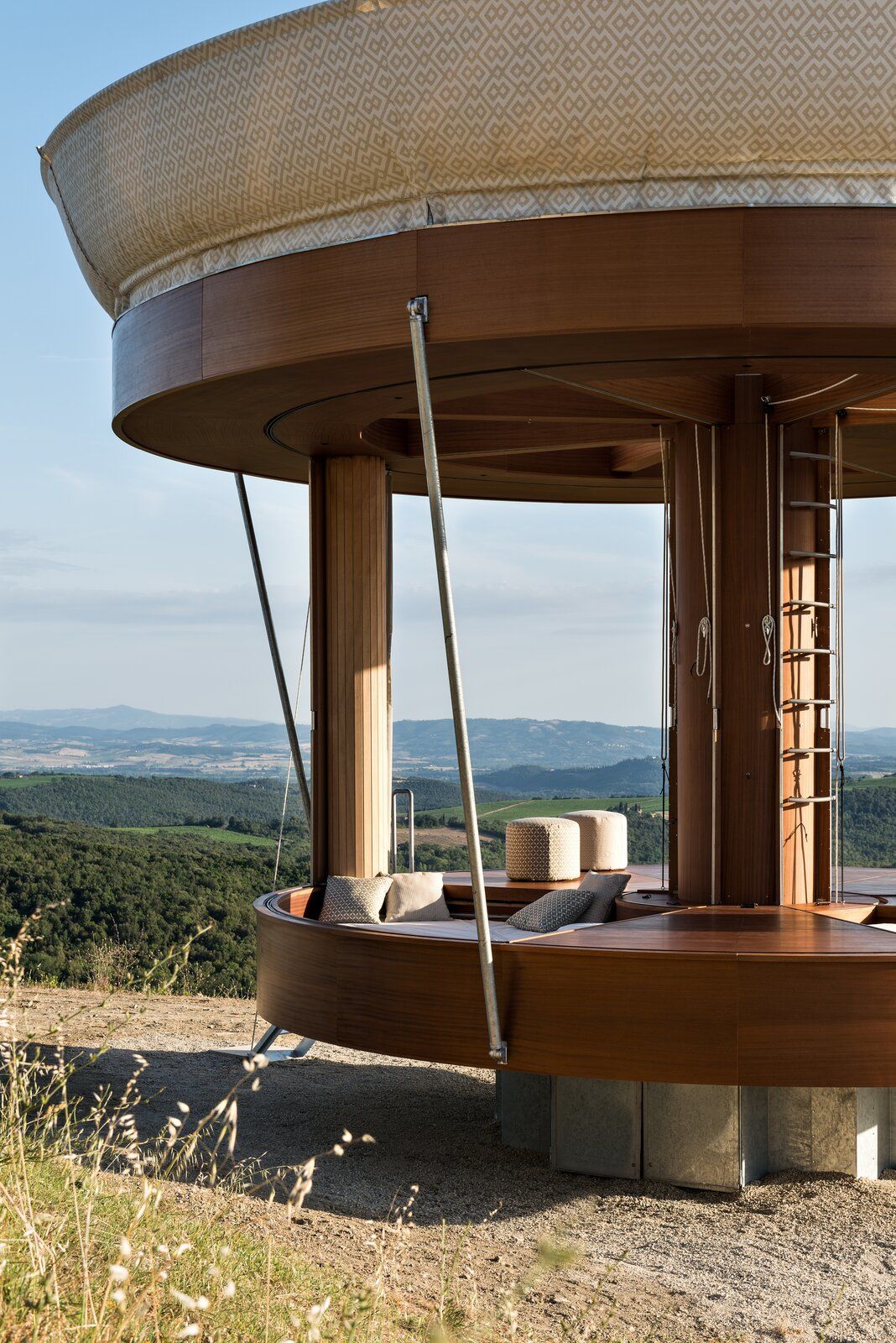 Casa Ojalá features an easy-to-use mechanical system inspired by the nautical world. Ropes, pulleys, and cranks allow guests to adapt the suite's configurations by opening and concealing walls, floors, ceilings, and furniture.

Following the cabin design's success at Milan Design Week, Bonzanigo teamed up with engineer Ryan Nesbitt to develop the award-winning concept into full-scale production. Featuring manual mechanisms of ropes, pulleys, and cranks, the roughly 291-square-foot guest suite can be fully opened to present an immersive experience in the UNESCO-listed territory.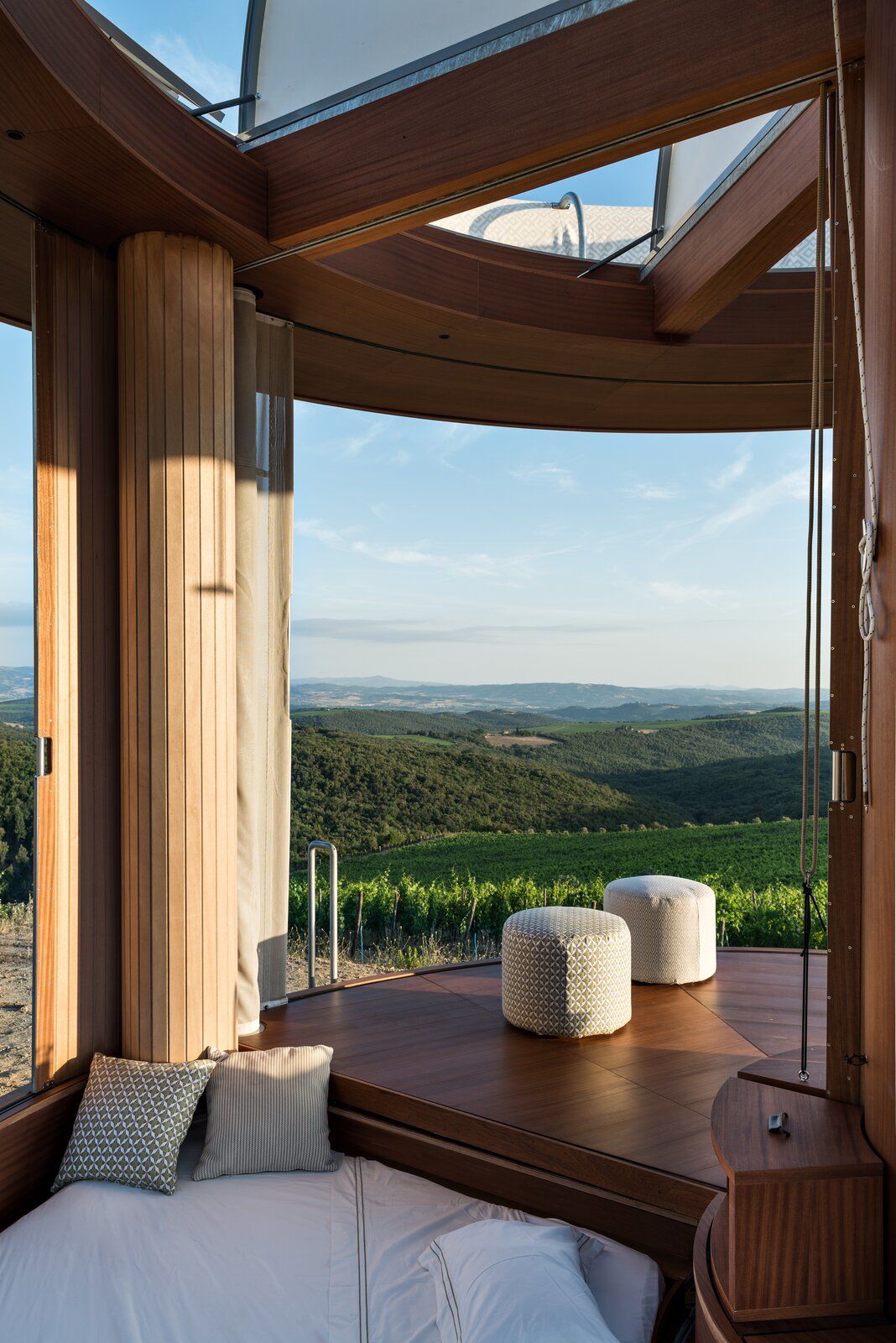 The first transportable Casa Ojalá unit is located in the Rosewood Castiglion del Bosco estate in Tuscany's Val d'Orcia region. Rollable walls allow guests to convert the circular structure into an open-air suite overlooking vineyards and cypress trees.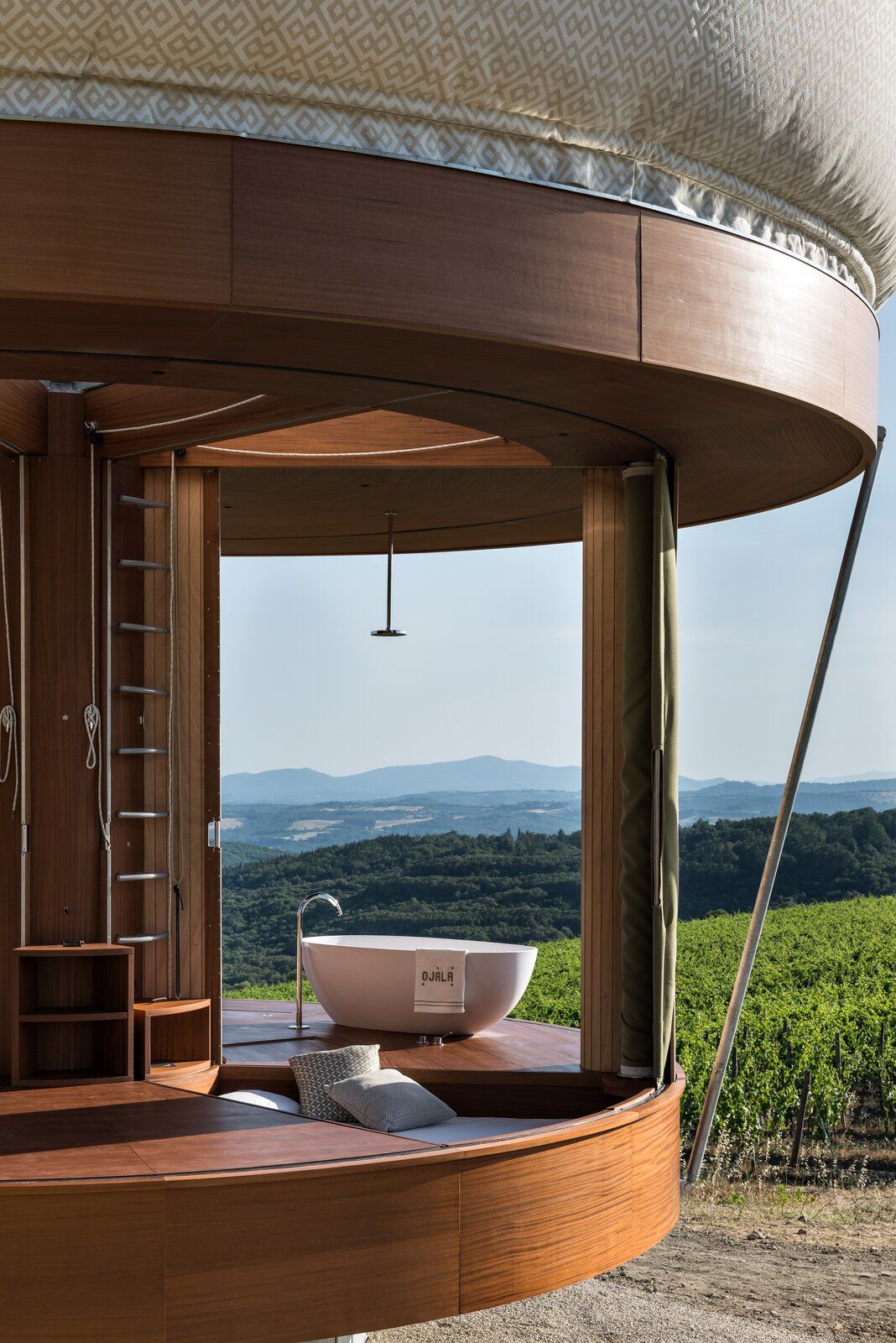 Limited floor space is maximized with retractable furniture that can be easily hidden beneath the mahogany floor.

The customizable, timber-clad cabin comes with options for retractable single and double beds that can be stored beneath the floor to maximize space in the living areas. A freestanding tub sits below one of the structure's roof panels, which can opened for sunbathing and stargazing. A ladder leads to a terrace lounge area that is accessible via a roof hatch.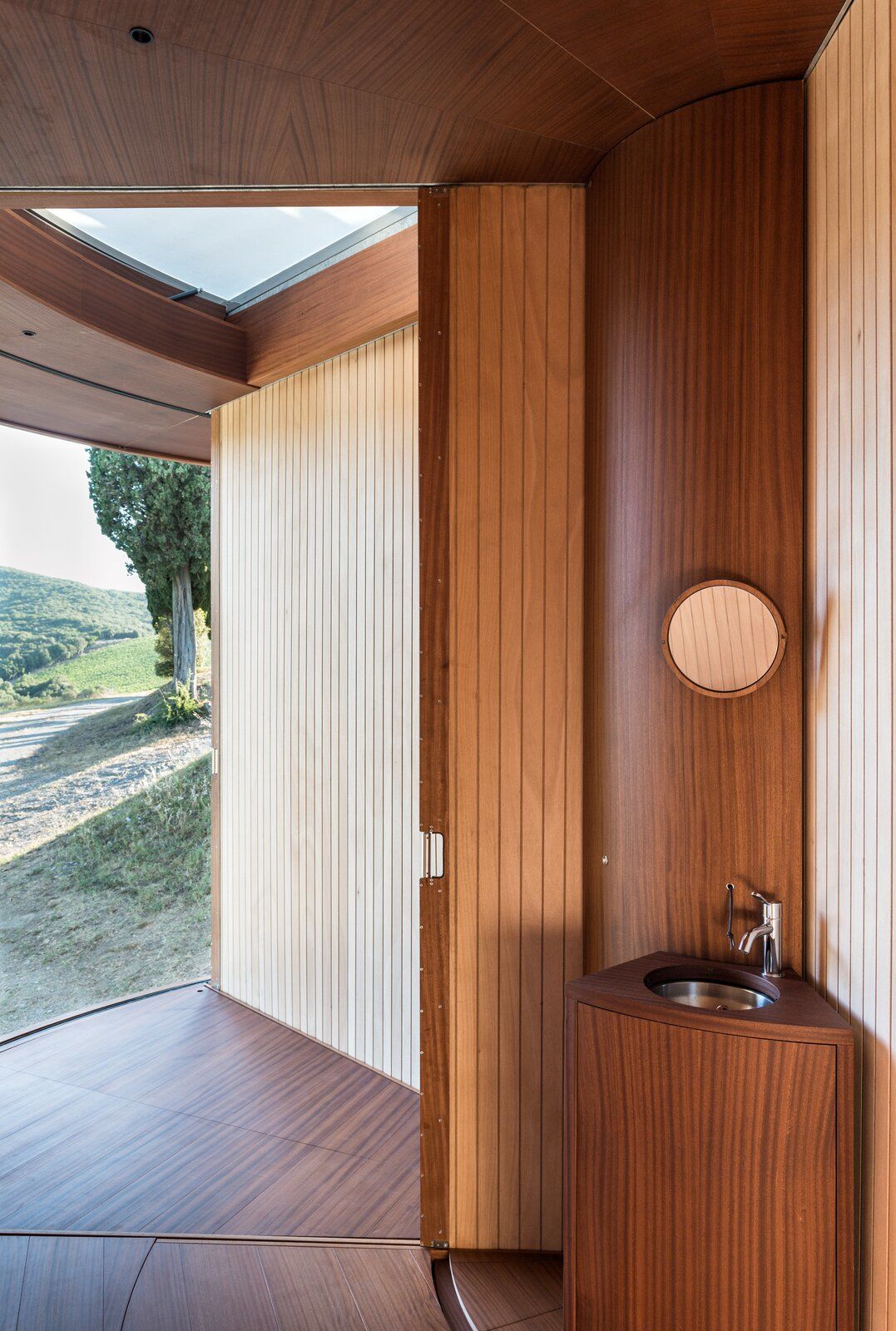 The retreat also comes equipped with self-contained electrical and water systems.

While the partnership with Rosewood Castiglion del Bosco marks the first Casa Ojalá installment, Bonzanigo and Nesbitt aim to make the adaptable, off-grid cabin available to hotels and boutique accommodations around the world.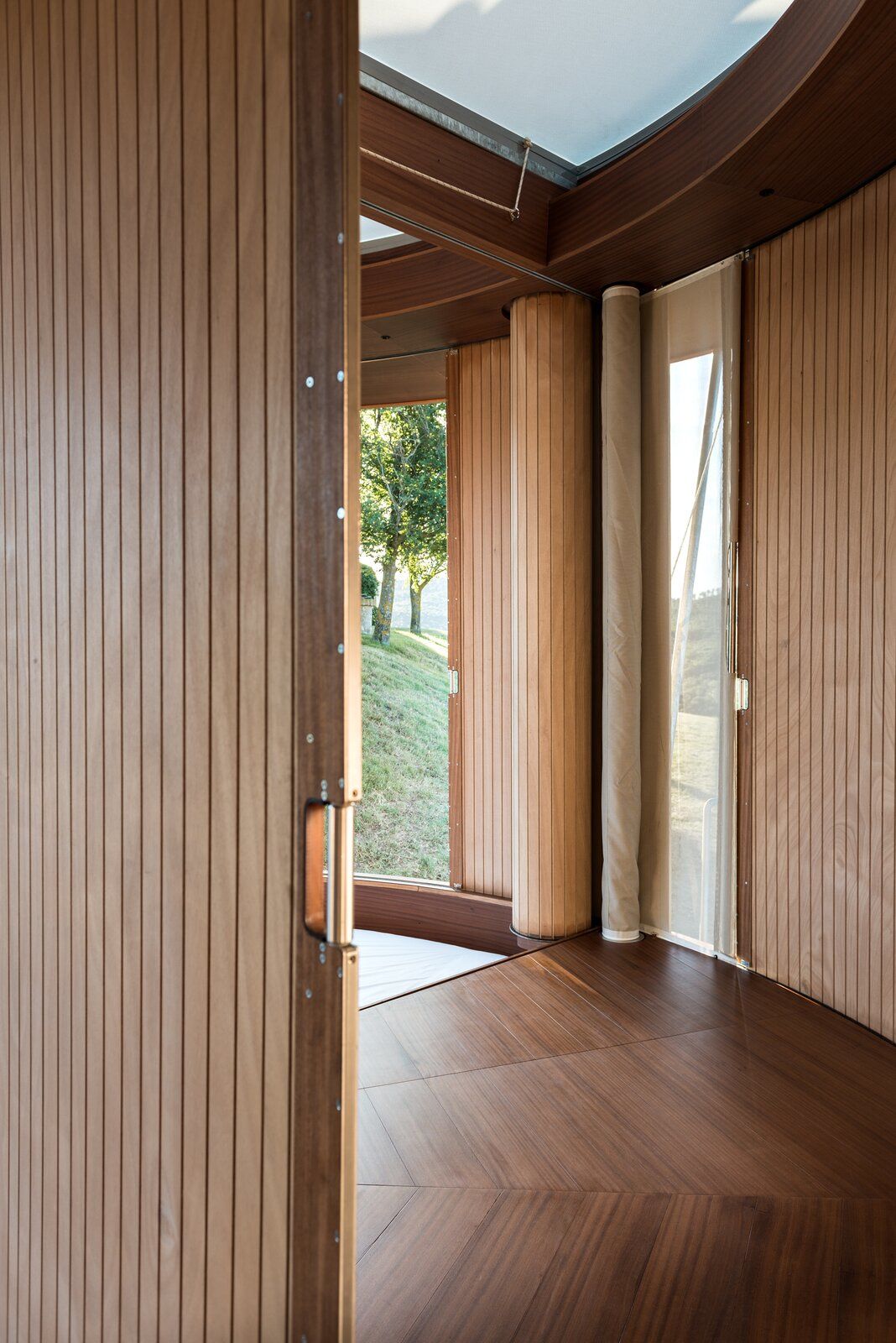 Various details including wood tones, fabrics, and metals can be customized to reflect the local traditions and environment wherever the structure is placed.

"Whether by the ocean of Tulum, among the Vermont forests, or on the sands of Dubai, the luxury of the Casa can be transported anywhere," says Bonzanigo. "We see it as the future of luxury travel."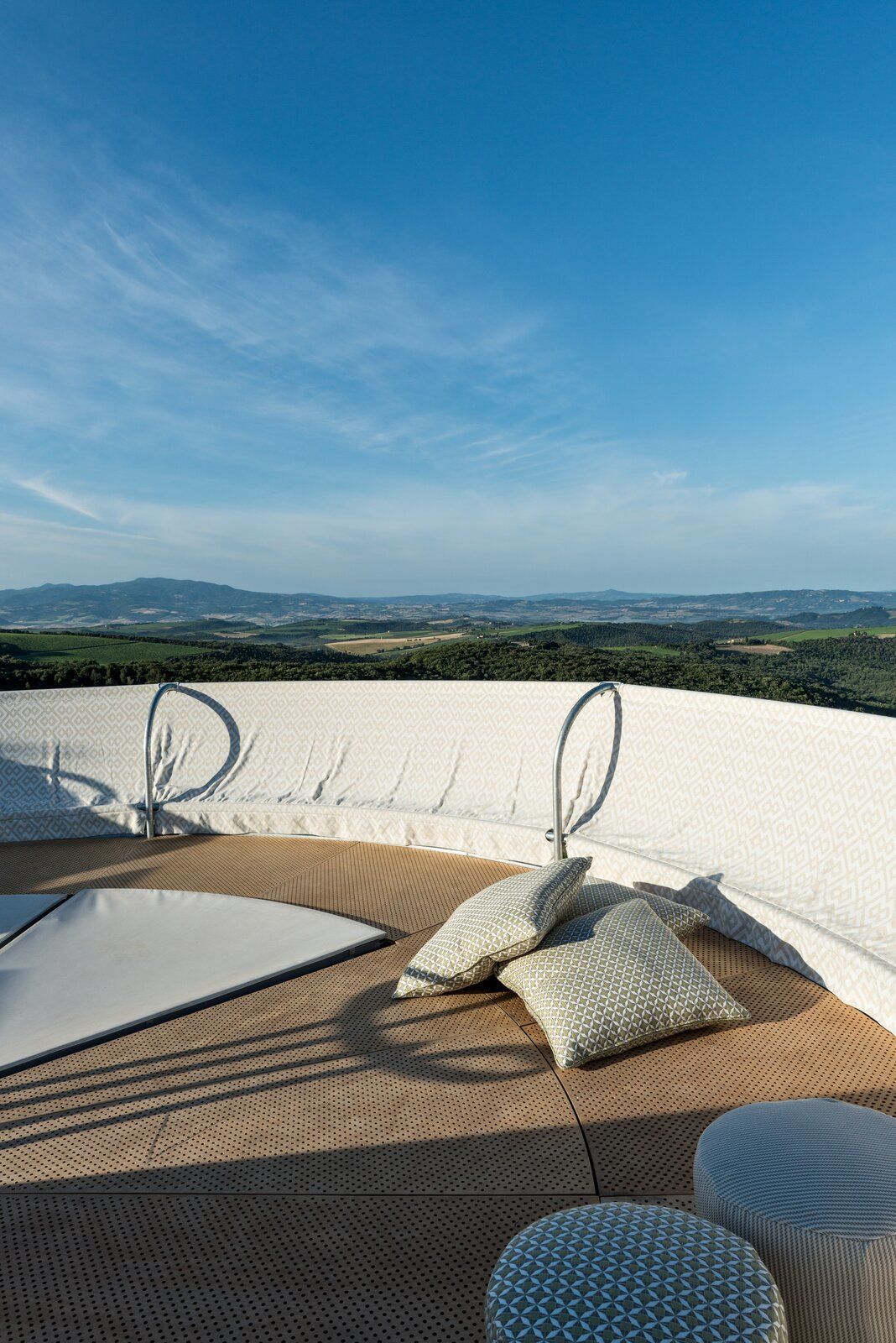 The private roof terrace is accessed via an interior ladder and offers an idyllic spot for sunbathing and stargazing. Casa Ojalá can also be customized to include photovoltaic panels.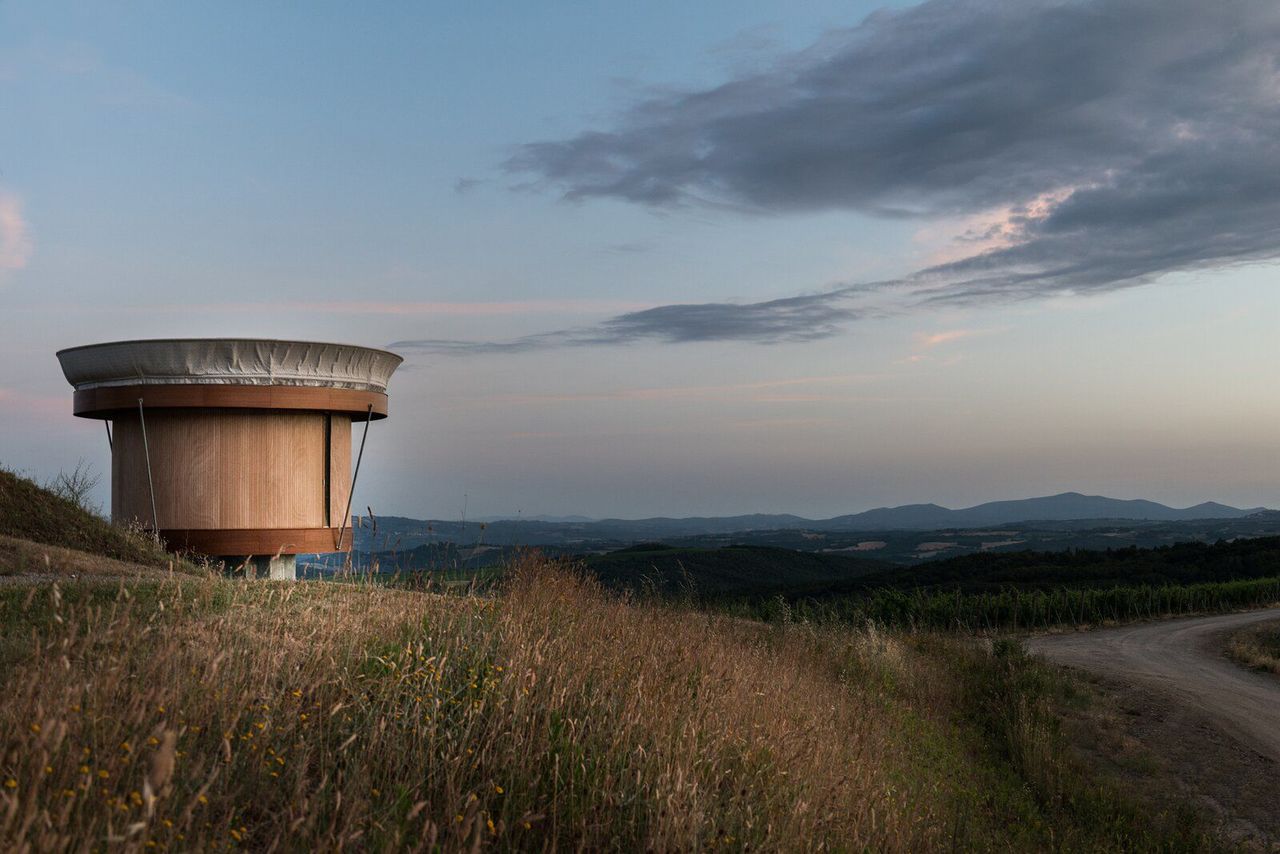 The circular cabin features rollable interior and exterior walls that can be customized in different woods or fabrics. The transportable structure also includes a retractable entry staircase.