On Lac Léman in Préverenges, Switzerland, sits a newly completed cabin known as La Maison de l'Île aux Oiseaux-or the Bird Island House. The Lausanne ornithology club asked Swiss firm Localarchitecture to craft the structure as a rest stop for birds that fly from Africa to the arctic tundra in the summer.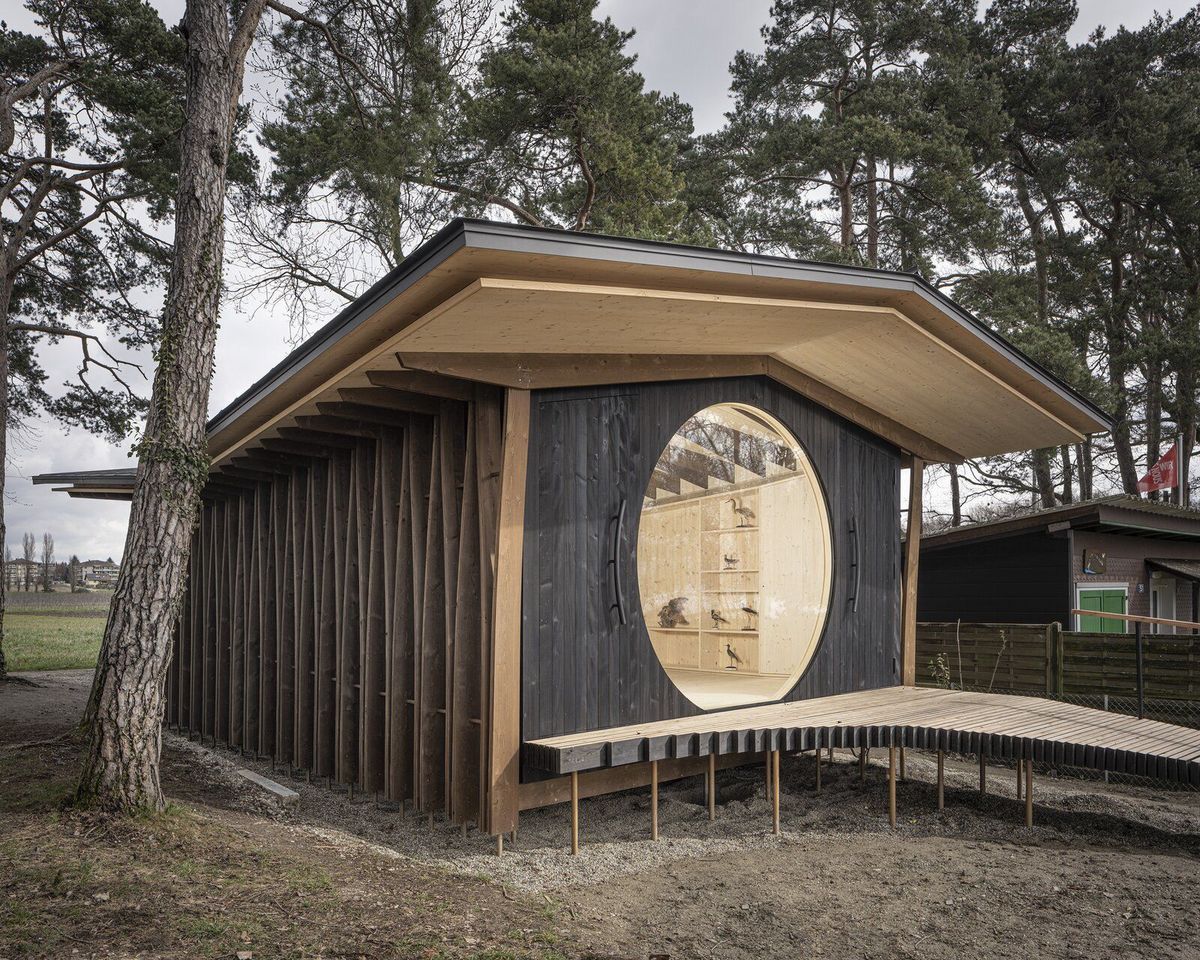 According to the firm, "the architecture of the Bird Island House draws inspiration from the elegance of the bird world." Along the cabin's exterior, bent, glue-free boards evoke the tension and delicateness of a nest while providing places for birds to take shelter. Inside, ogival CLT beams support the black zinc roof while creating an ornate design on the ceiling.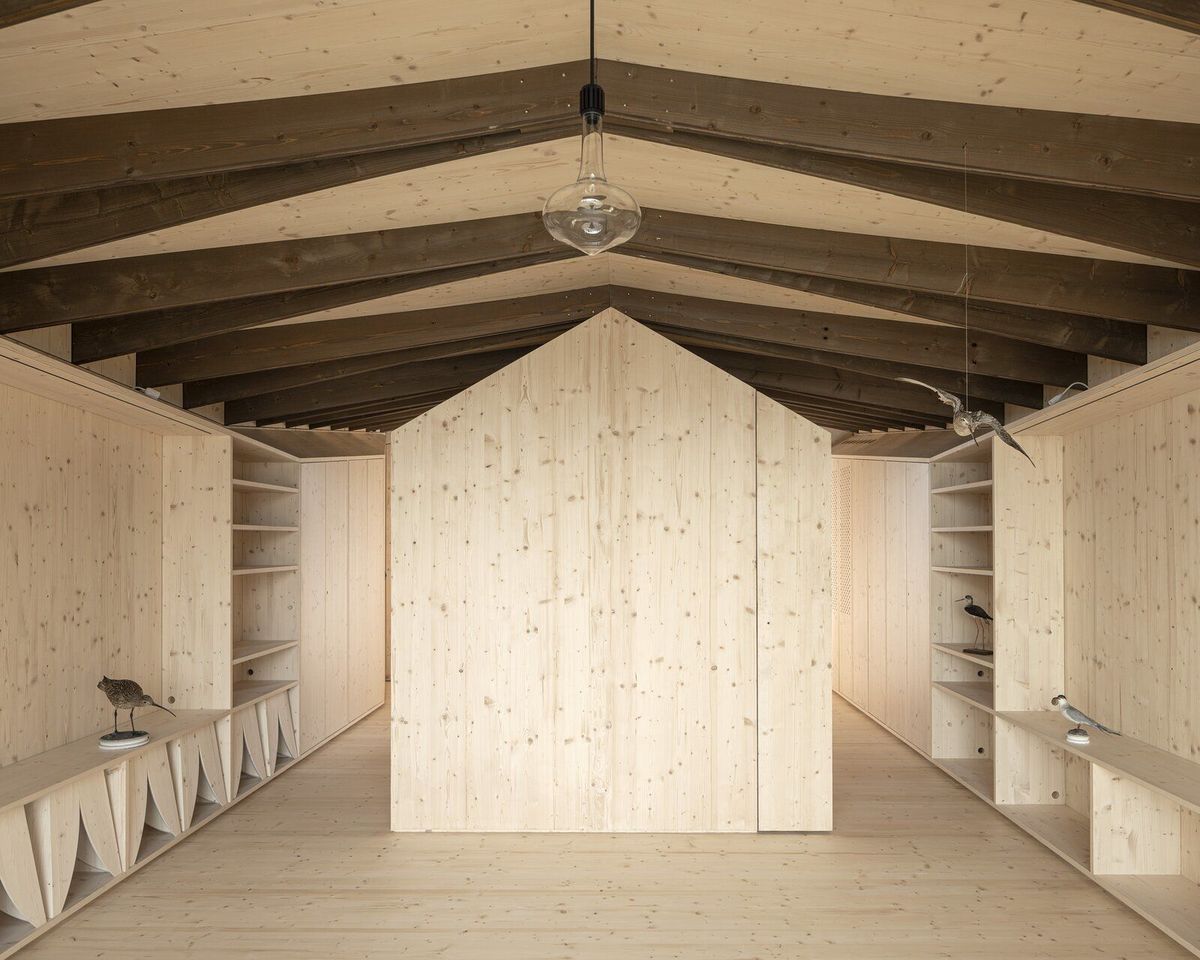 "Standing by the lakeside like a bird, the pavilion is raised above the ground on delicate metal feet in a way that references the lakeside situation, water, time, and travel," explains the team. The volume is wrapped with metal accents that help protect it from harsh weather conditions.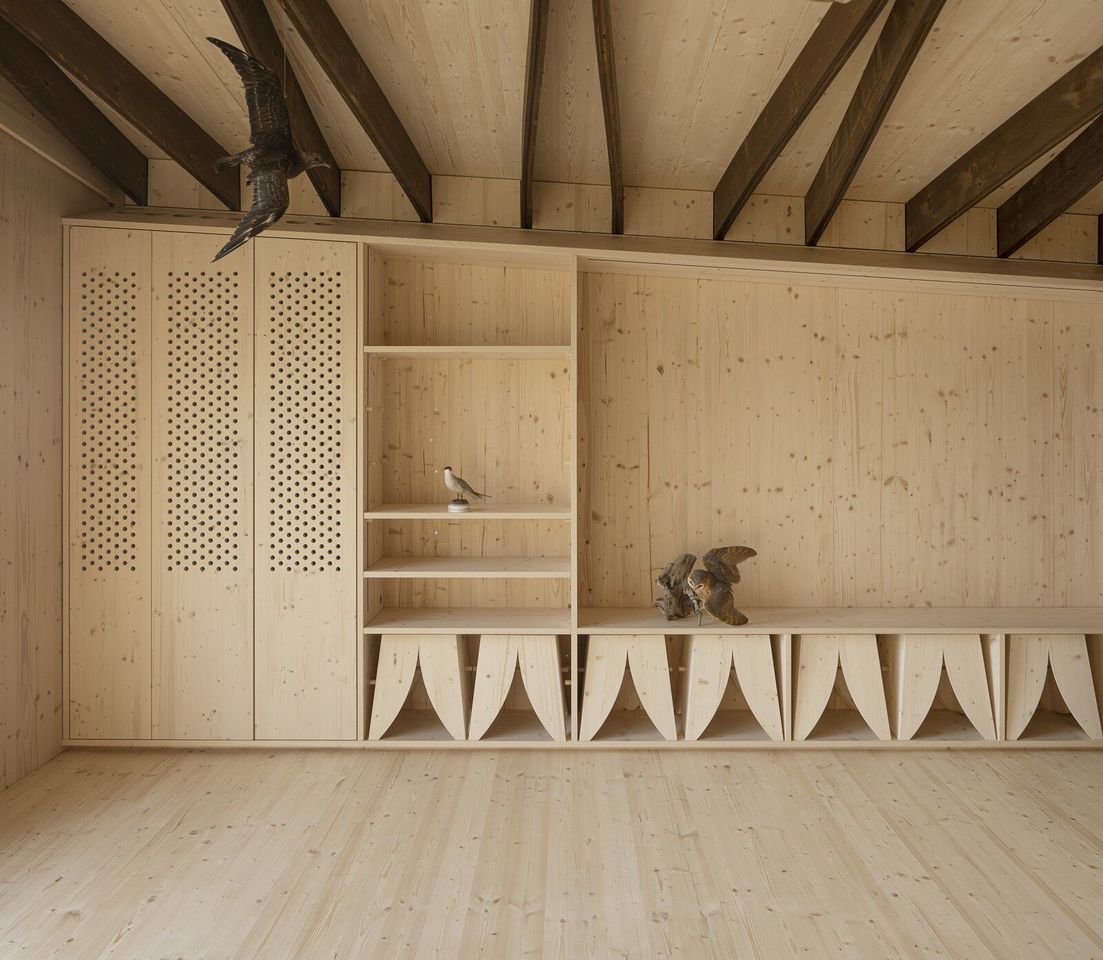 A large, curved ramp-reminiscent of a bird's tail-leads to the main entrance. Inside, the cabin is a calming, minimalist environment clad in pale pine wood that contrasts with the darker exterior framing.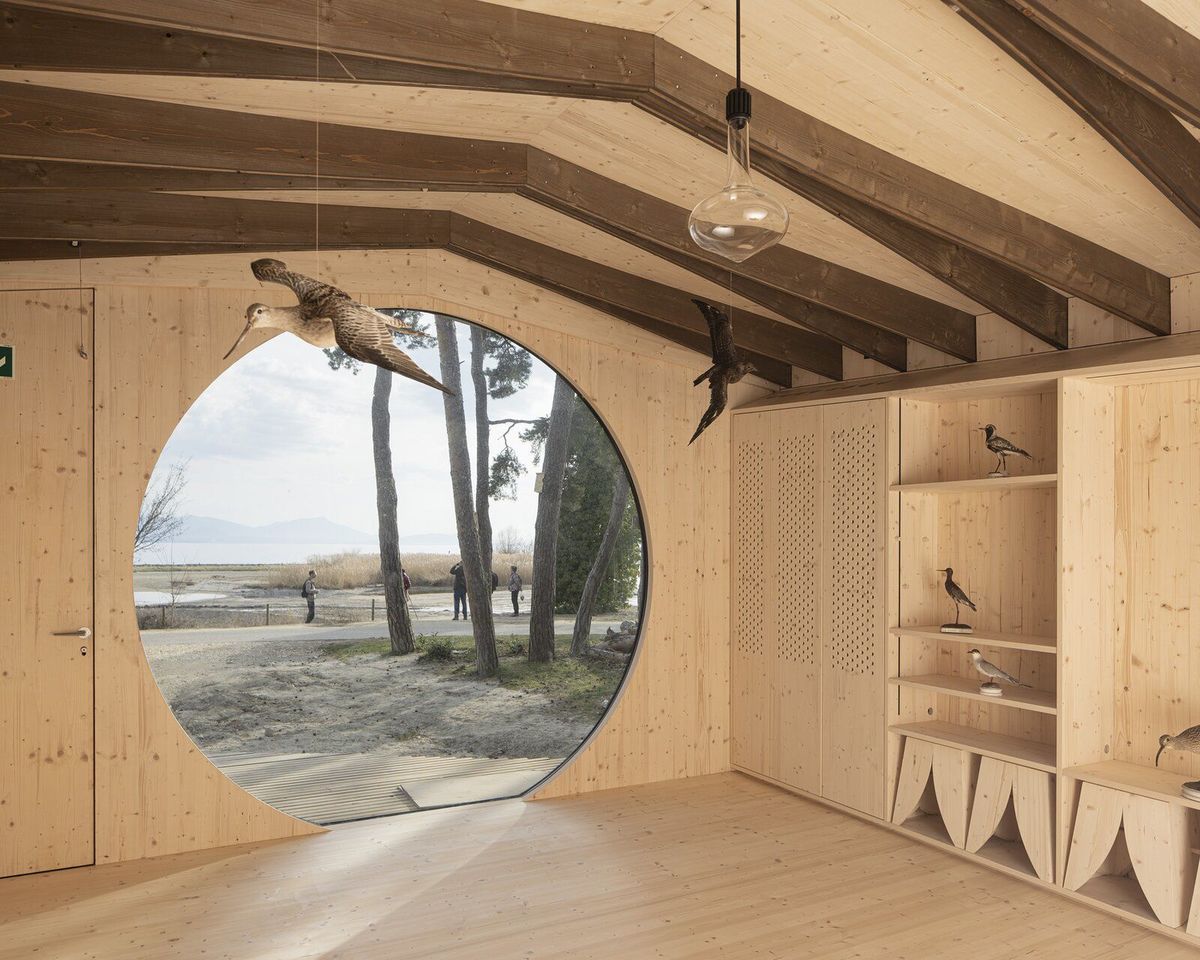 A box in the middle of the cabin subtlety organizes the space into two distinct sections. "The plan of the pavilion is simple," states the firm. "The functional box, like a wooden house-within-a-house, contains a small kitchen and toilets. It is aligned with the large, round window and can be seen from the exterior." Educational displays sit along the long, wooden shelves to spark the curiosity of passersby and encourage them to learn more about the building's purpose.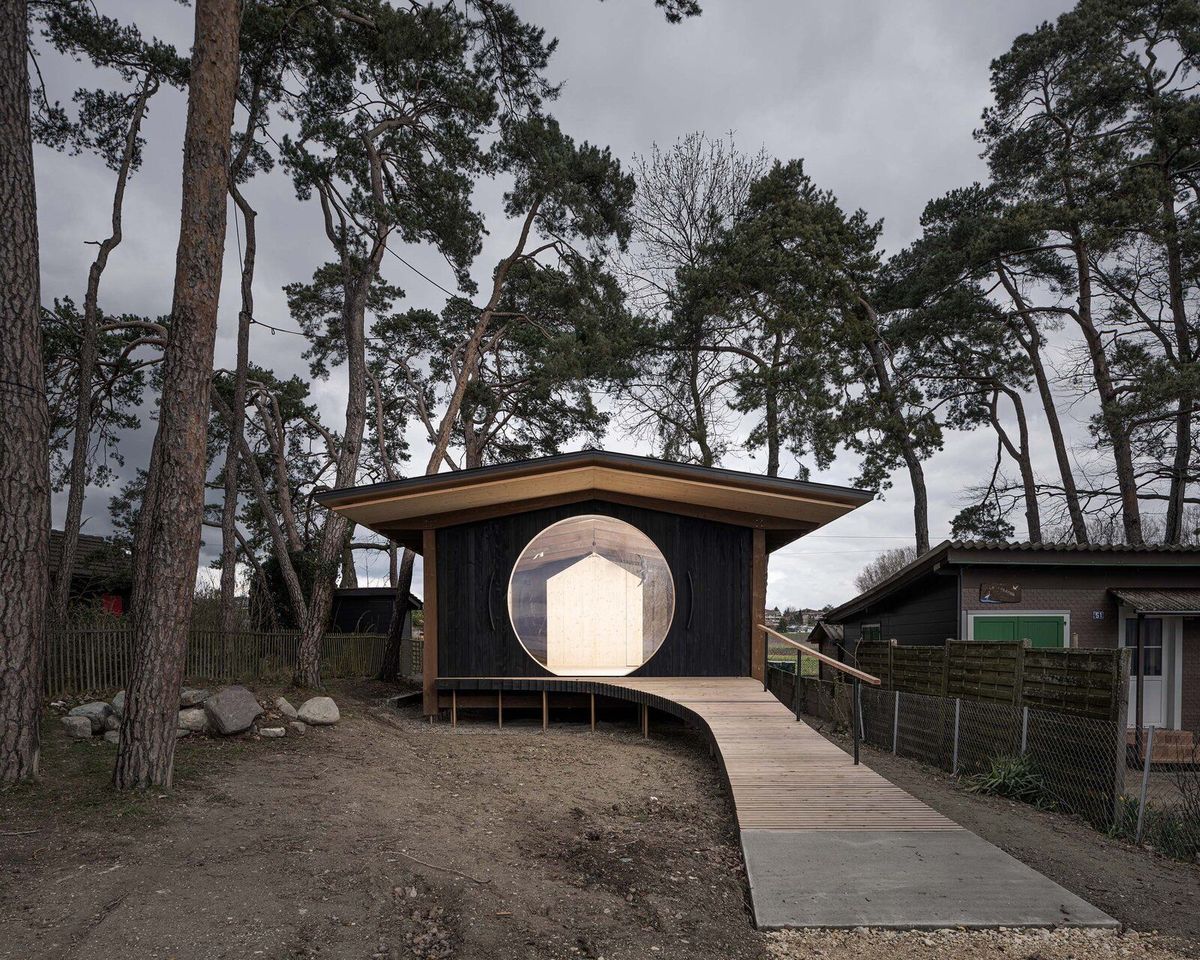 "The Bird Island House aims to raise awareness among the public and the region's schoolchildren of issues around nature protection, the climate, and the impact of human activities on the loss of stopover sites for migratory waders," says the firm.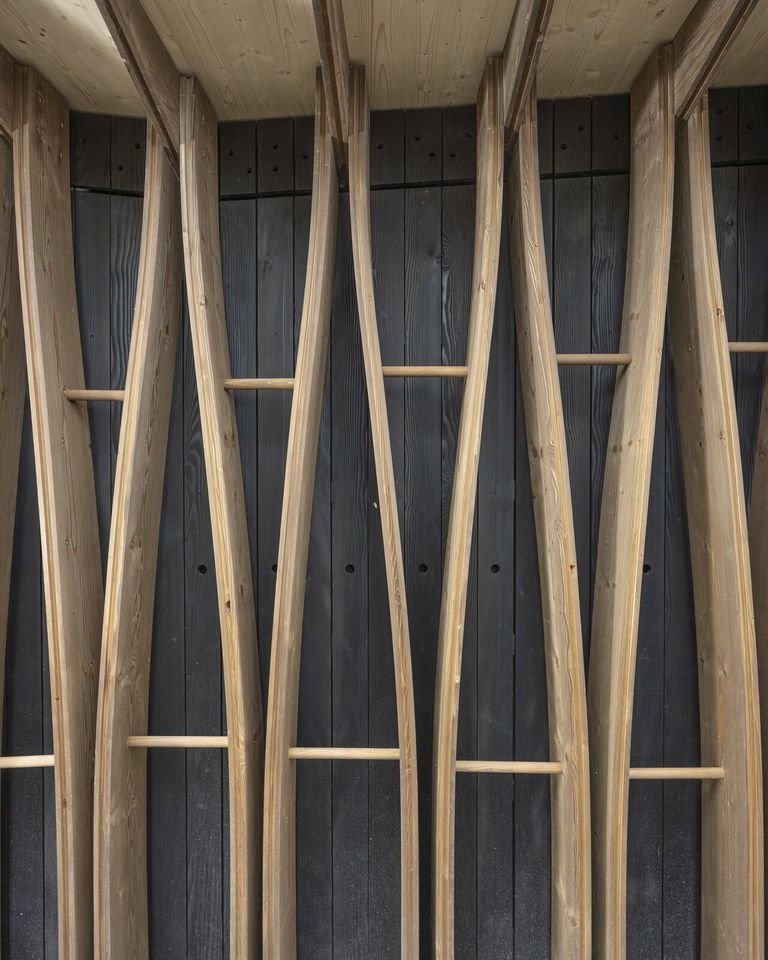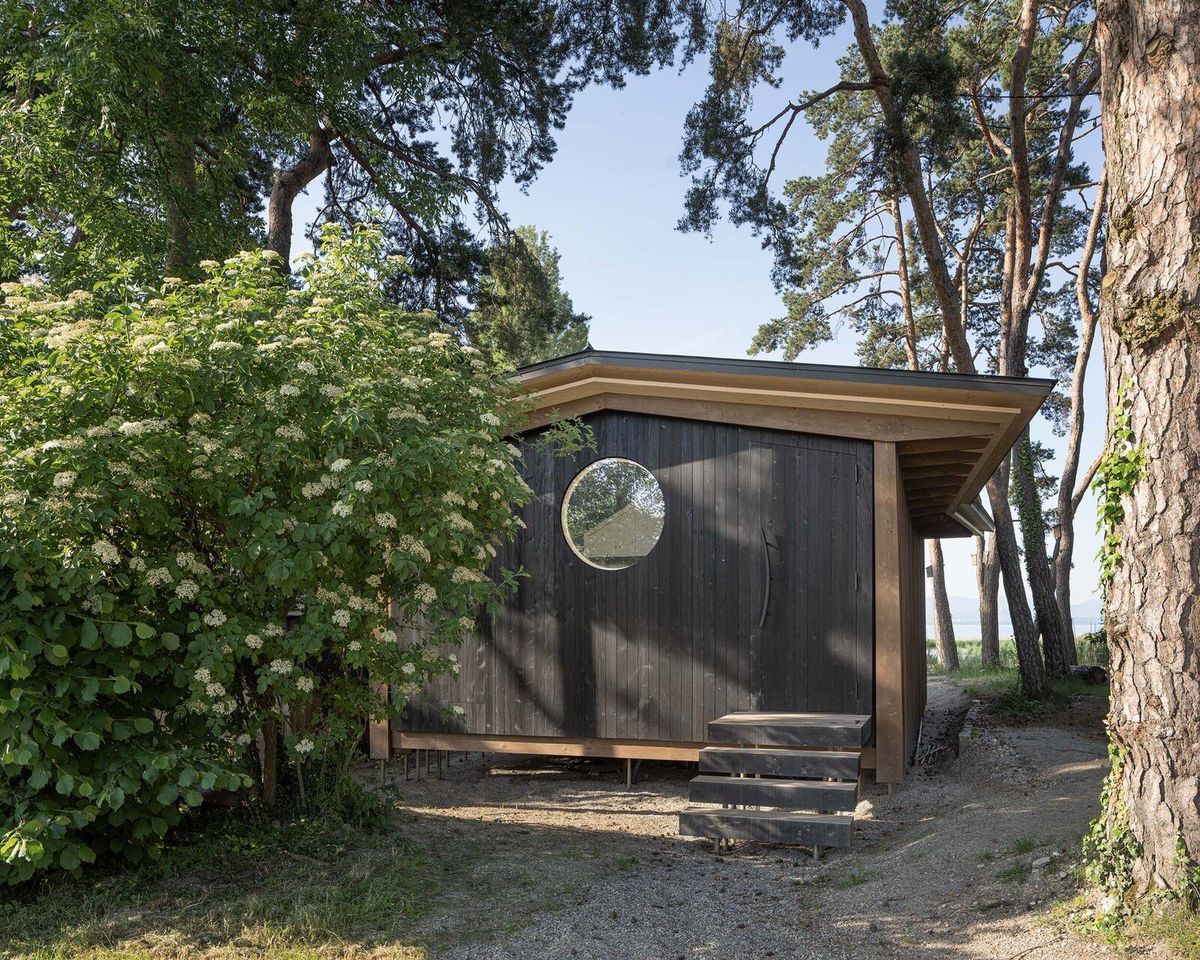 Circular windows of various sizes dot the structure, referencing the design of typical birdhouses. "The large, round window is an eye-catching feature on the riverside walk," say the architects. "Like a camera obscura or a nesting box, this glass 'eye' gives this new public facility a strong identity and an attractive presence."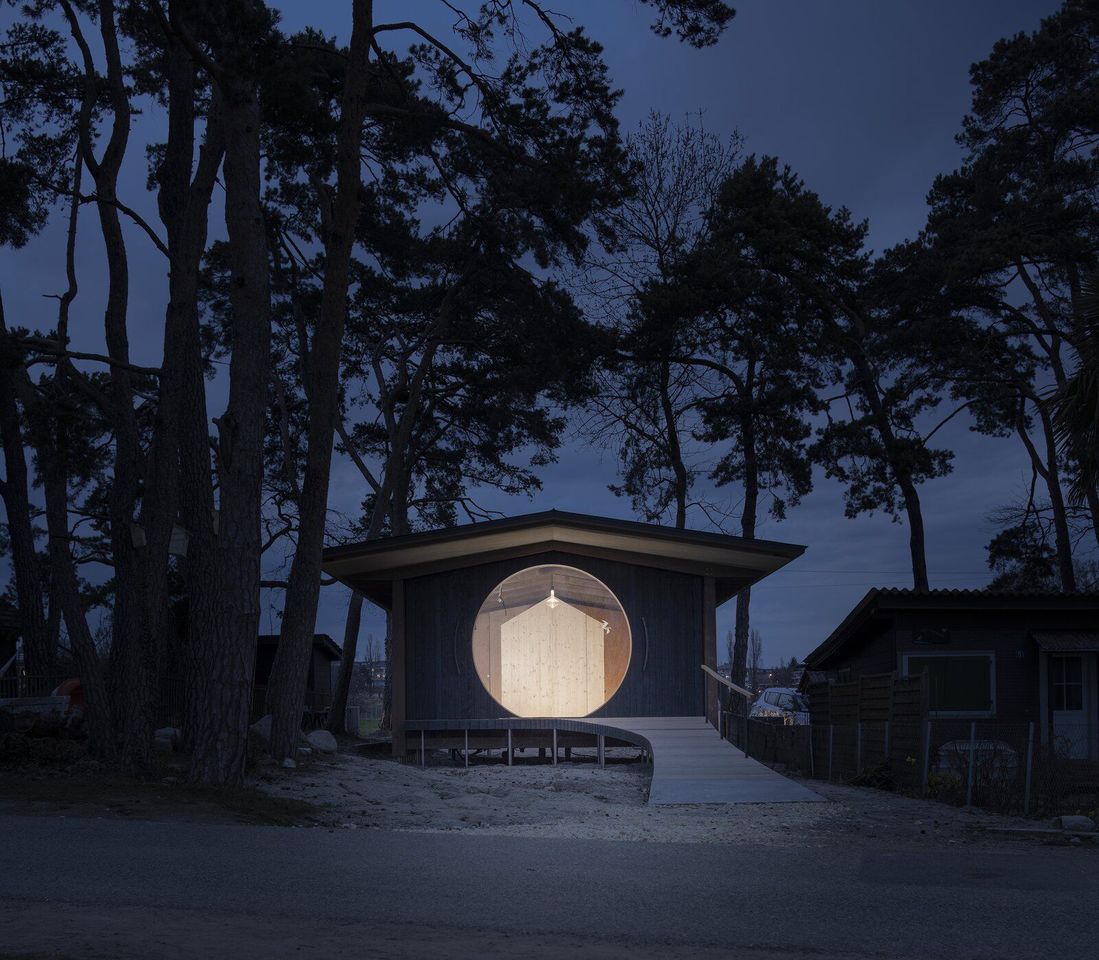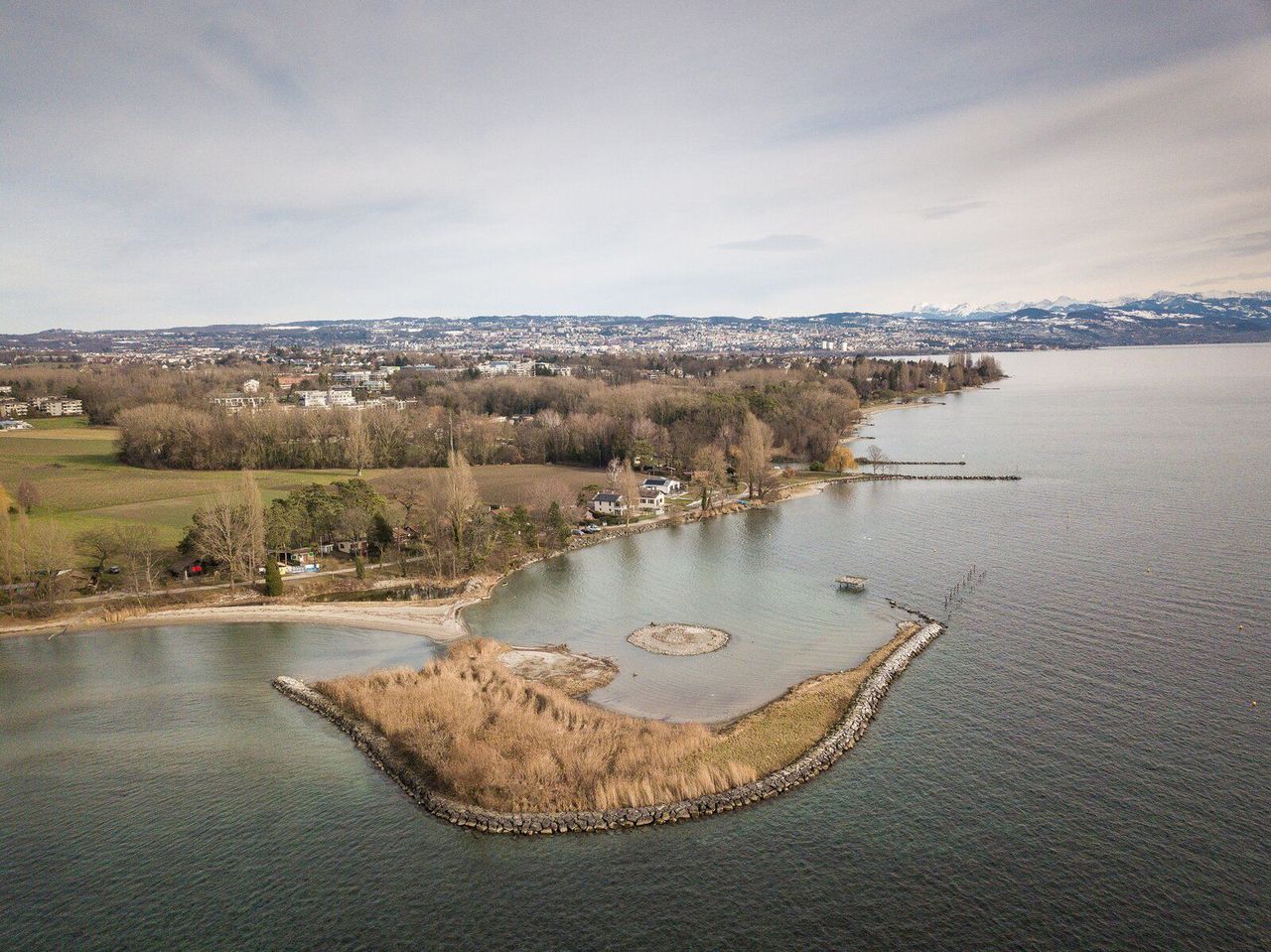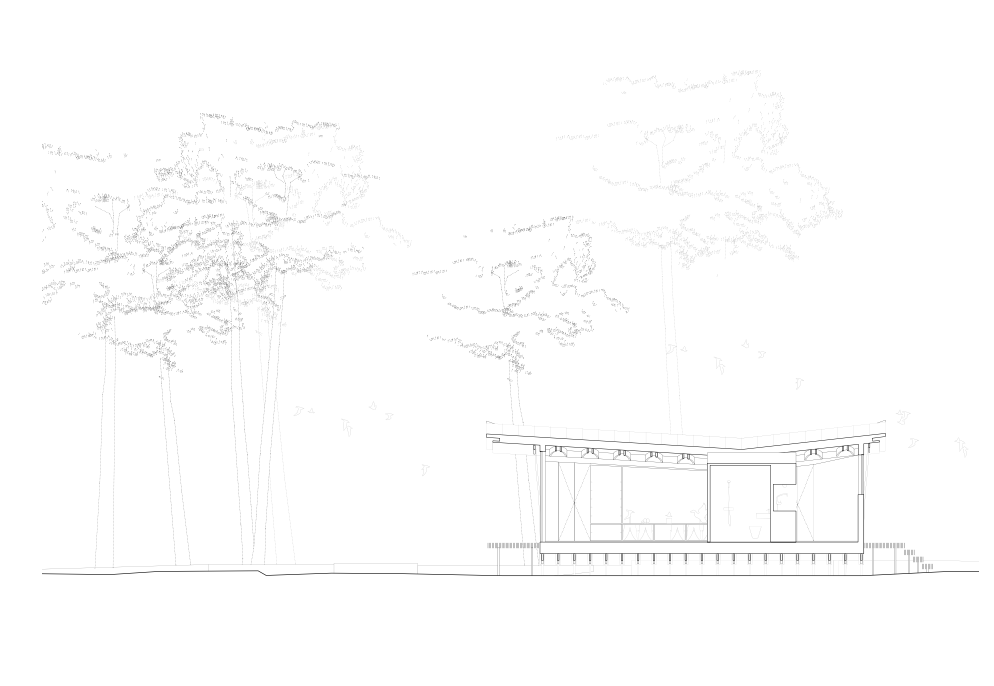 Related Reading: