When London-based Turner Architects began revitalizing this Georgian row house, the brick structure was in a sad state of disrepair. "The building had been left to ruin for many years," recall the architects. To give it a second chance, the firm restored aspects of the original historic architecture while also making the home function better for modern living.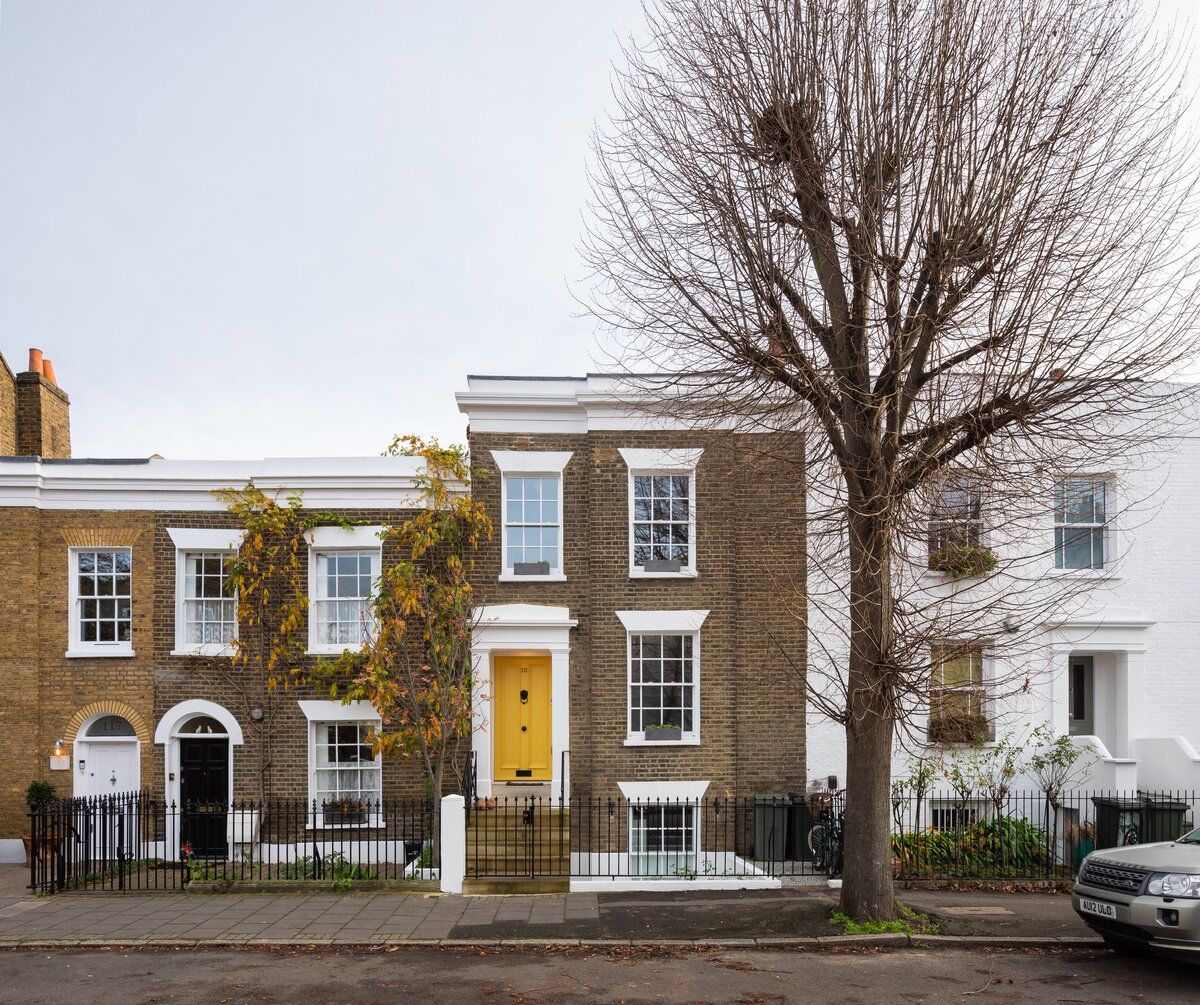 Led by principal Paul Turner, the design retains the original formal arrangement of rooms dispersed over three stories: Studies, bedrooms, and bathrooms are arranged above, with the home's common areas below. There, on the ground level, the architects built out a low-slung, 45-foot-long extension to include new dining, living, and kitchen areas that open into the garden at the rear.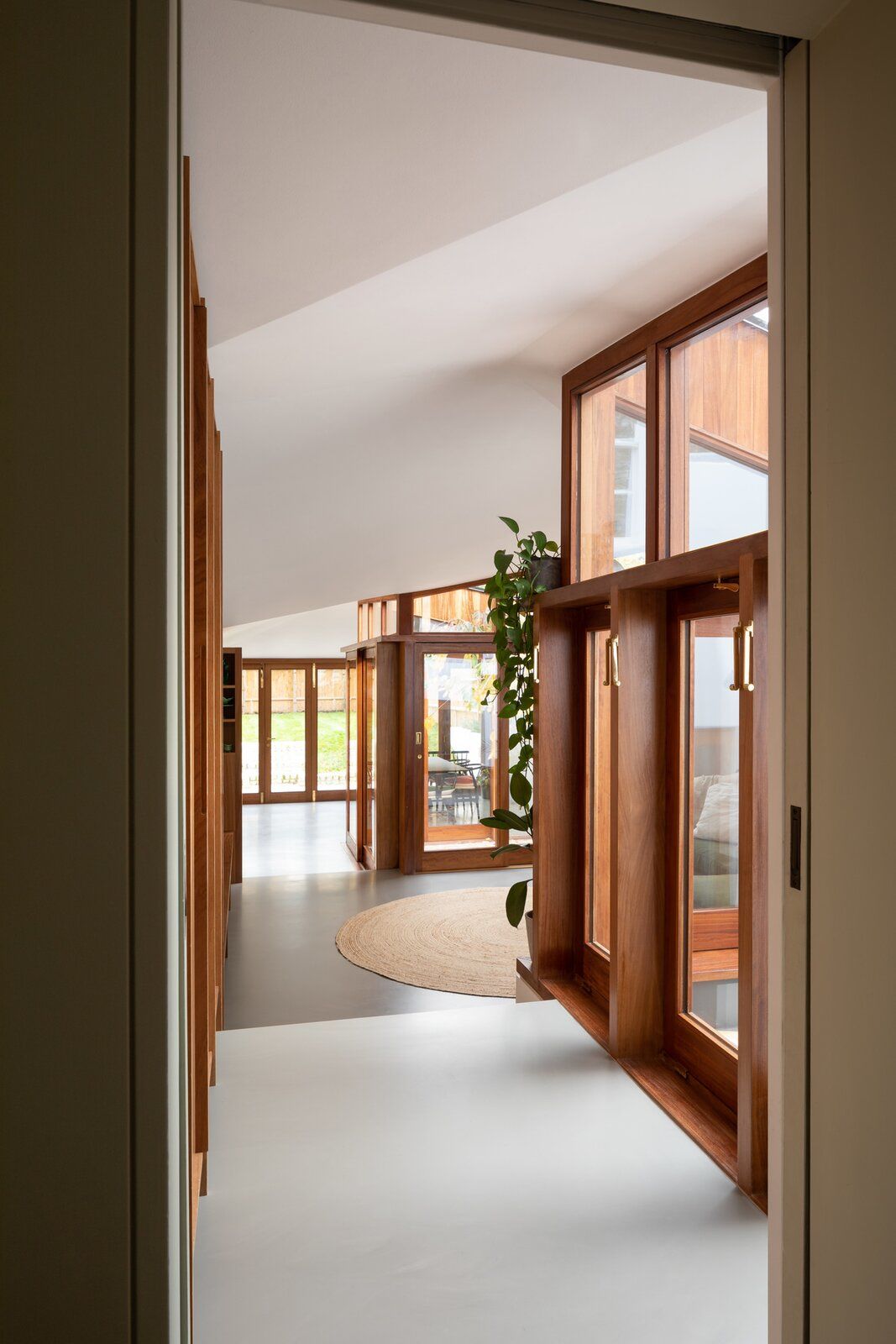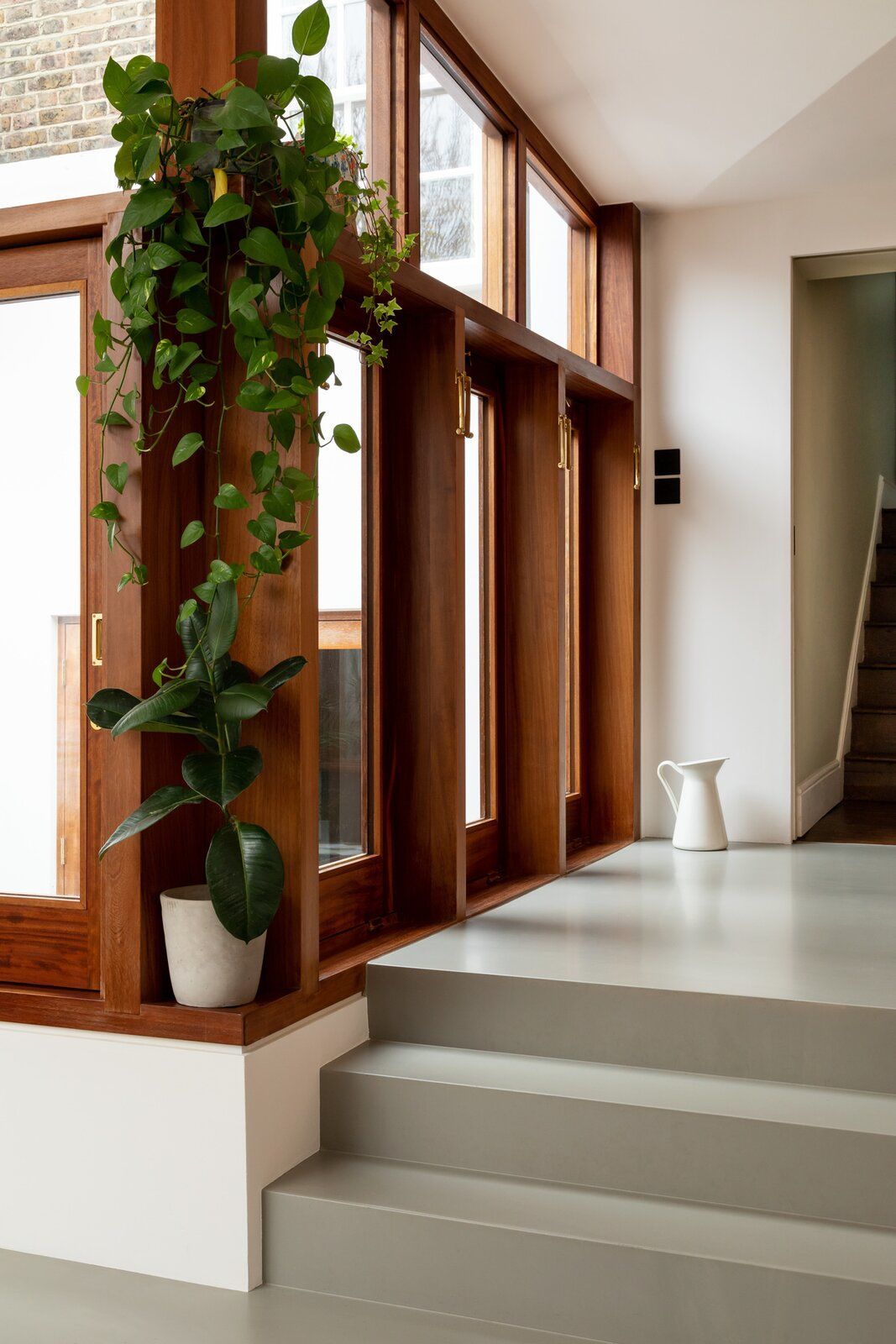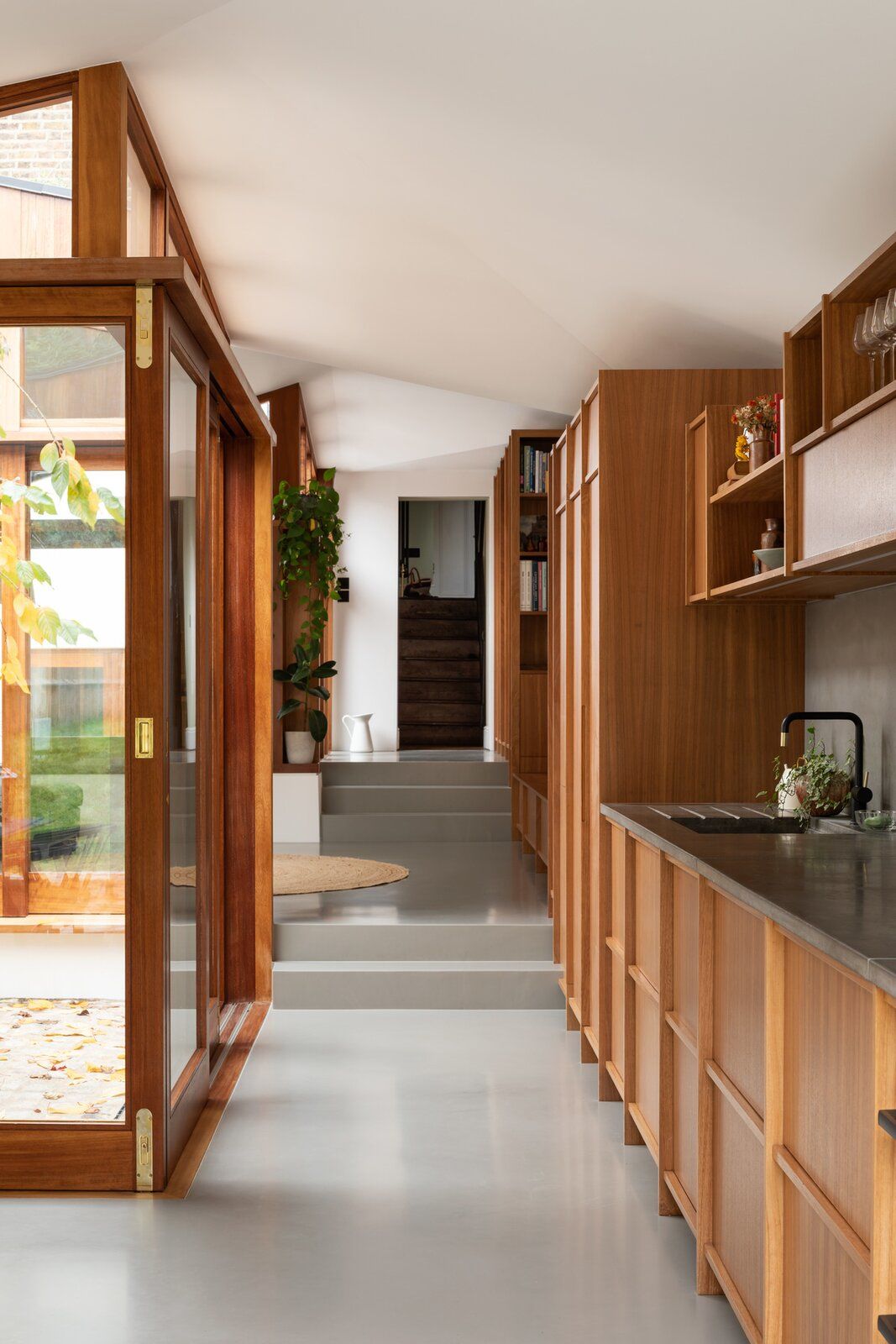 Replete with wood finishes, and glazing framed to match, the extension takes inspiration from Dutch courtyard paintings by "establishing monastic spaces that open to landscape and sky," says Turner. The living room is separated from the dining and kitchen areas by an enclosed courtyard planted with a single cherry tree. Surrounded by glass, the tree becomes the centerpiece of the home's inner landscape, allowing the family to observe the seasons as the tree blooms and changes color throughout the year.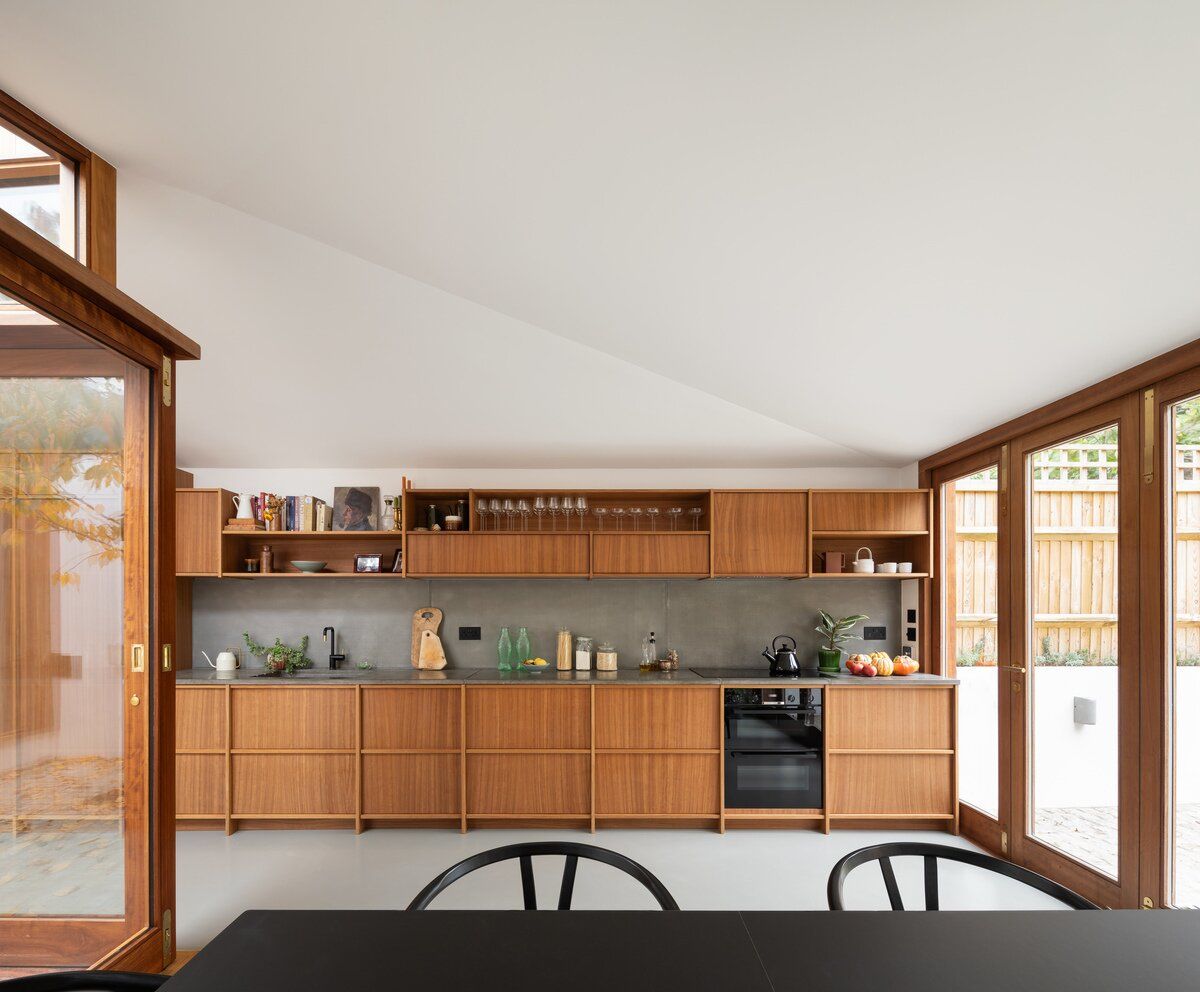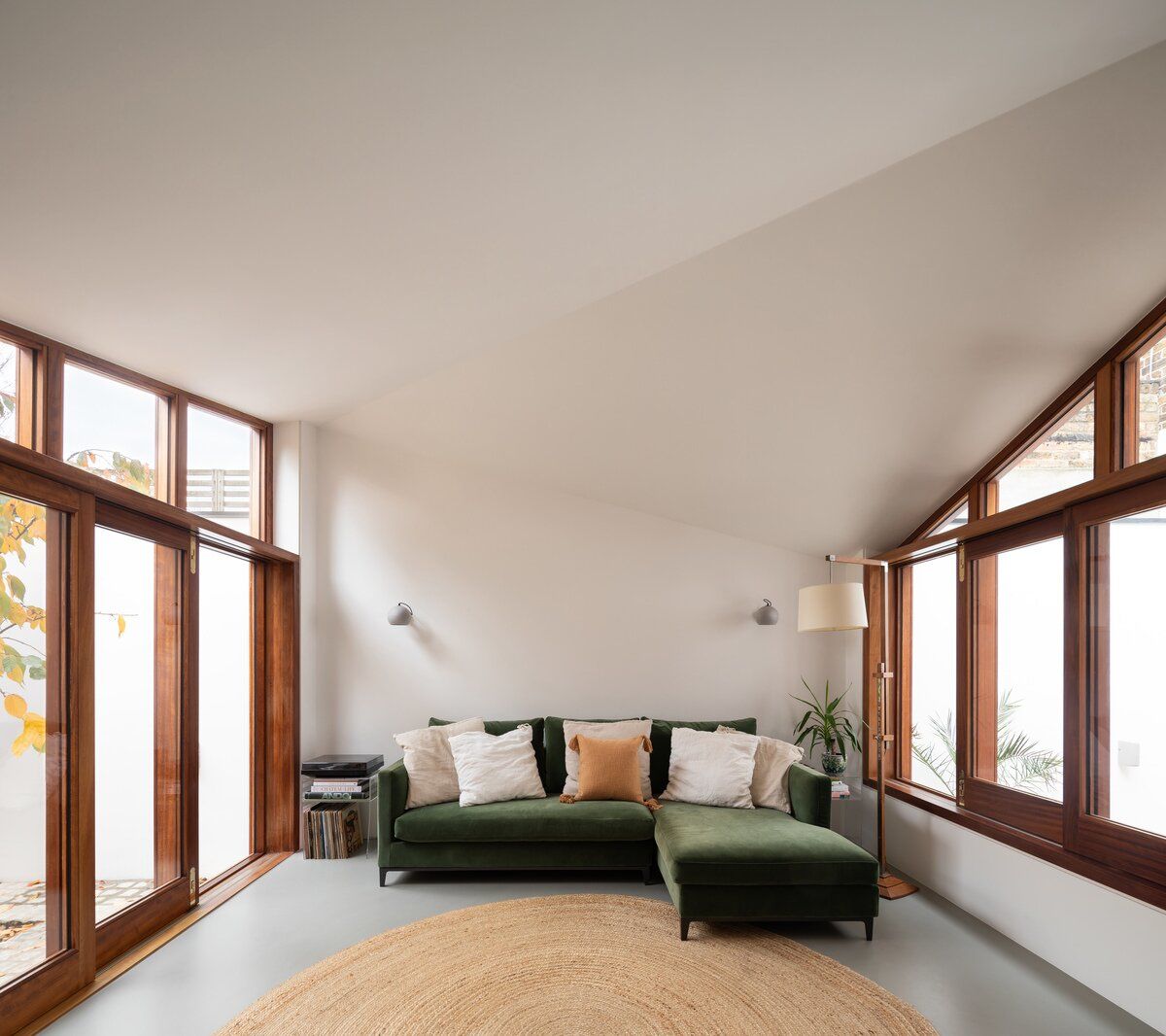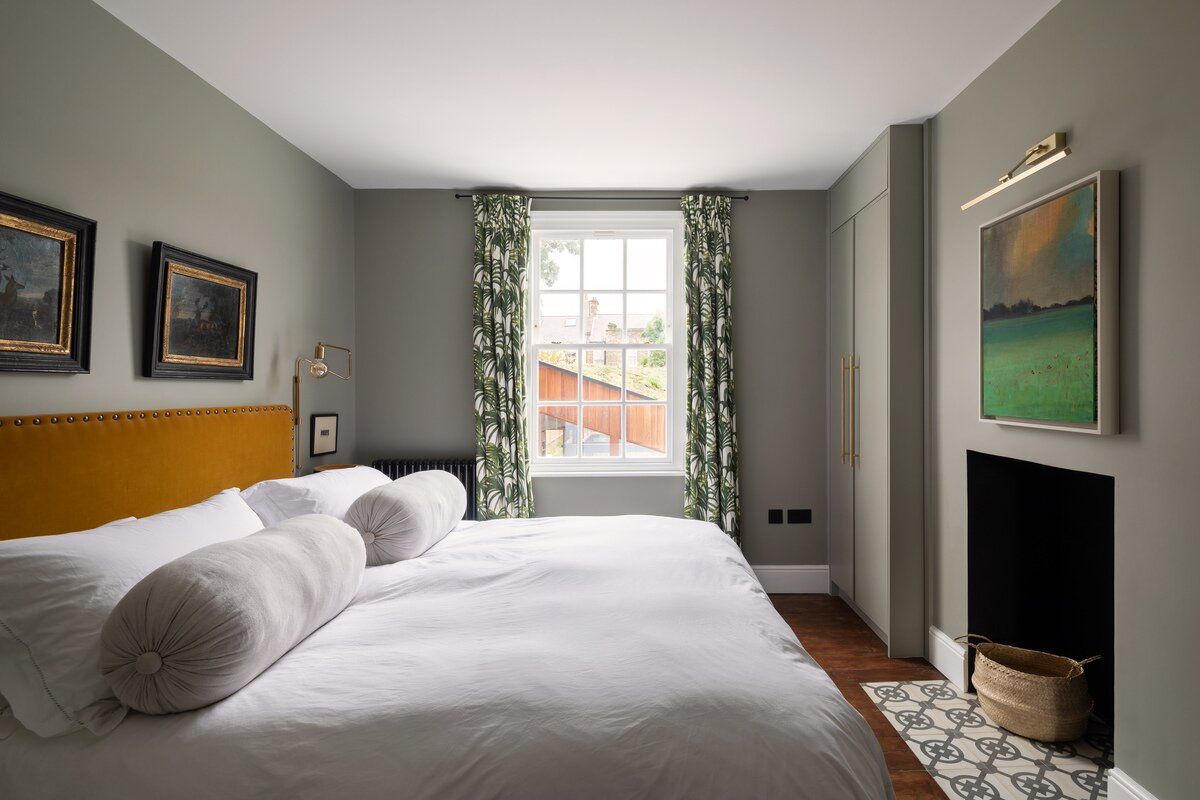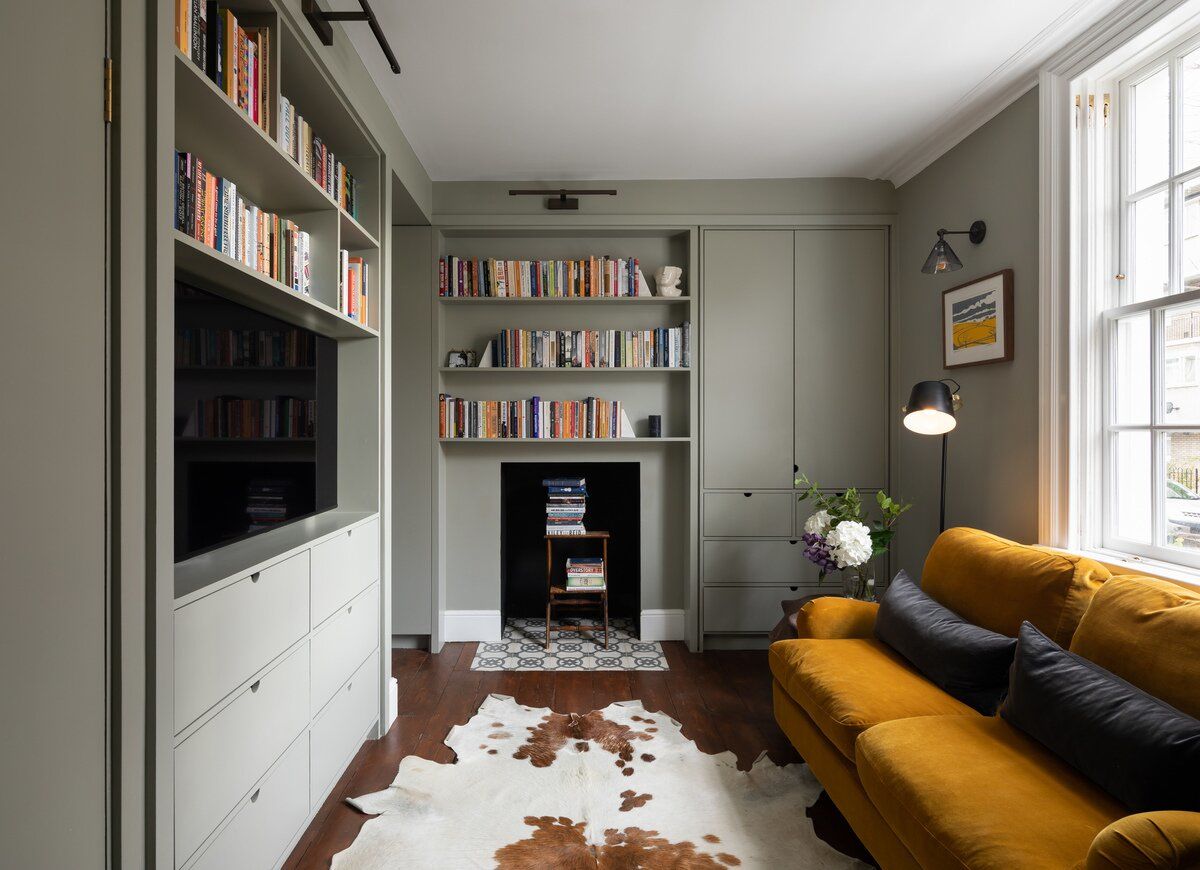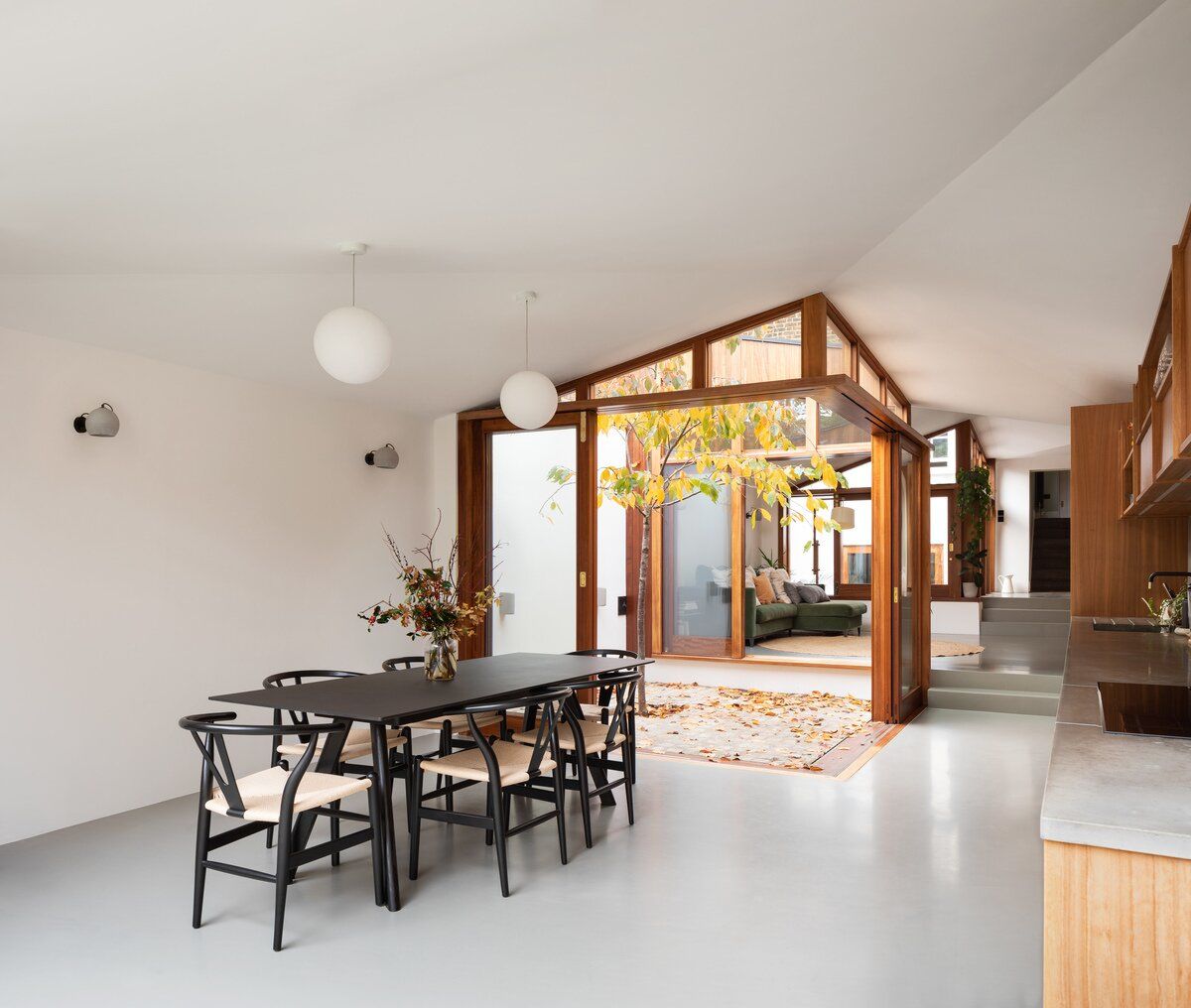 At the rear, a retractable wall of windows opens the dining and kitchen areas fully to the garden. Sliding glass doors around the cherry tree can also be opened, connecting the living and dining areas with the outdoor space. During temperate weather, opening up the home to both the central courtyard and rear garden allows the lower level to become a single flowing space that connects indoors with out. Topped with a green roof, the extension merges with the lawn while adhering to the area's conservation constraints.