Depending on how you look at it, Maja Henderson and Patrick Gibson either live in a tall, skinny dwelling or a small indoor/outdoor compound.

Designed by Waechter Architecture, Slender House is a three-story residence built on a long, skinny half-lot between a warehouse and an existing historic home. Though it's just 15 feet wide, the house's 50-foot length allowed Waechter to stack public areas and bedrooms on either side of the building, with circulation and storage spaces in the middle-including a skylight that makes the stairway into a light well.

"As we know, light in Portland can be scarce certain times of year. But even on a cloudy day, the light just pours in," Henderson says.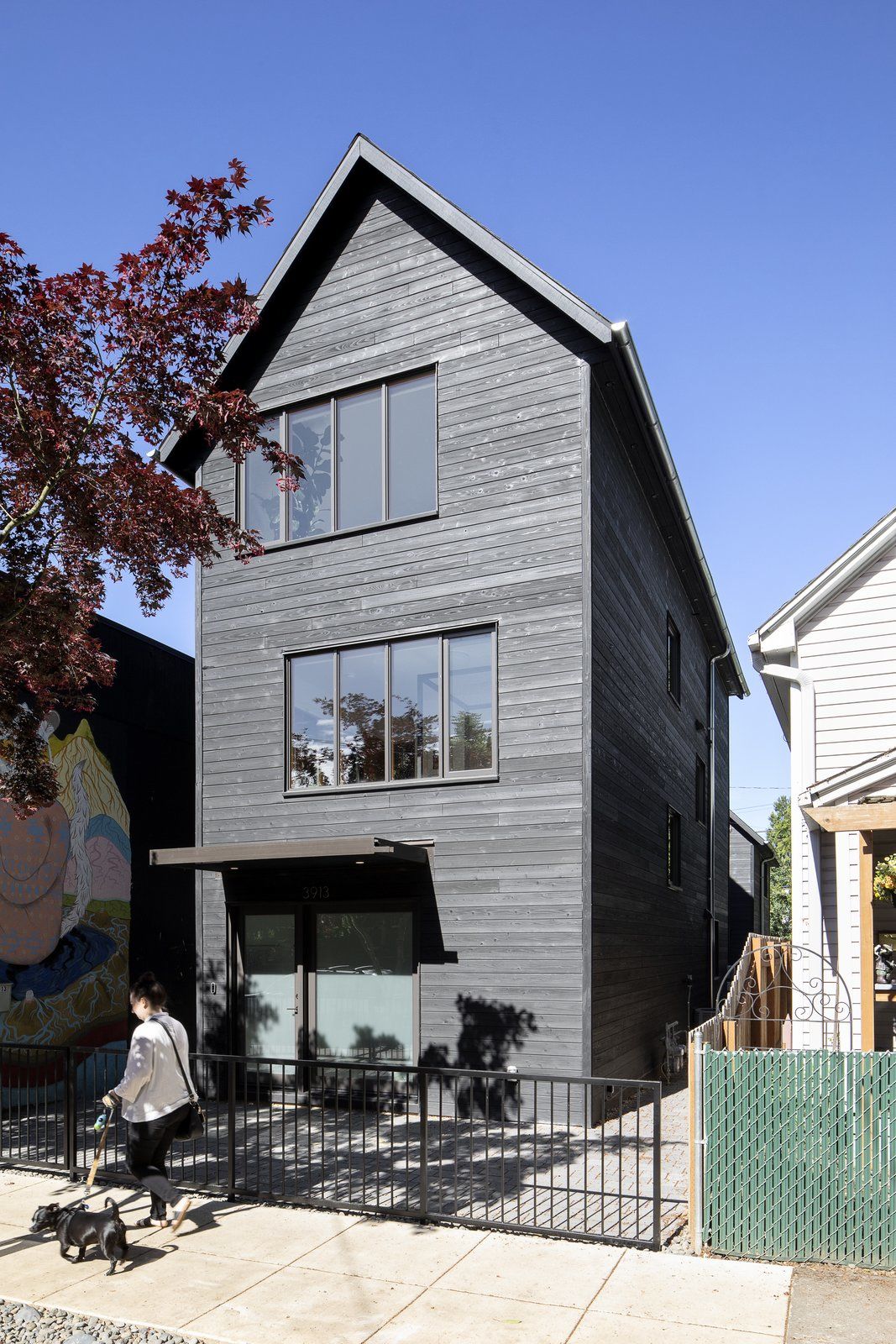 The Slender House won a design award from the American Institute of Architects' Portland chapter.

Behind the house is a separate detached garage, with a small studio residence Gibson and Henderson use for guests. Between the two buildings and the warehouse wall lies a secluded courtyard, where the couple often entertain, using the ground-floor kitchen in tandem with the outdoor area.

"On the ground floor we envisioned the entire property, 25 feet by 100 feet, as what we call a carpet," Waechter explains, noting the pattern of stone pavers filling the full site. "The idea is the outside space is actually the main room, and within that are these smaller buildings. It's trying to be more fluid from indoors to outdoors."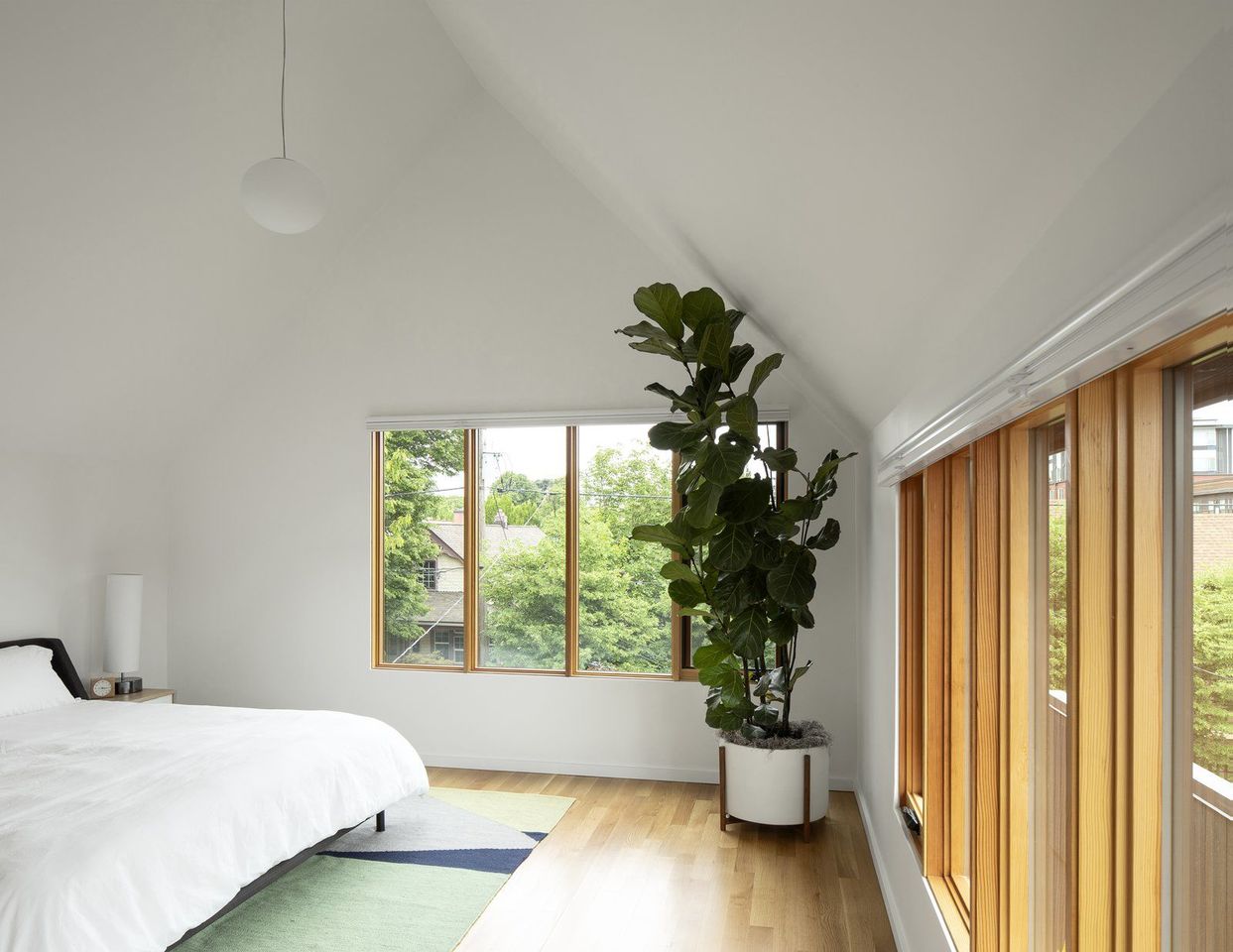 The third-floor master bedroom at Slender House. "It's like waking up in the clouds," homeowner Maja Henderson says.

The home is defined by its simple, elegant material palette and precise detailing. The design team used the same white oak for the home's flooring, cabinetry, and doors.

"If a space is made of 100 different things, that's a much different experience than a space that's made out of one thing," the architect explains. "If it's one thing, it more strongly imprints on you and becomes part of the identity of the place." Both building exteriors are wrapped in charred timber siding imported from Japan.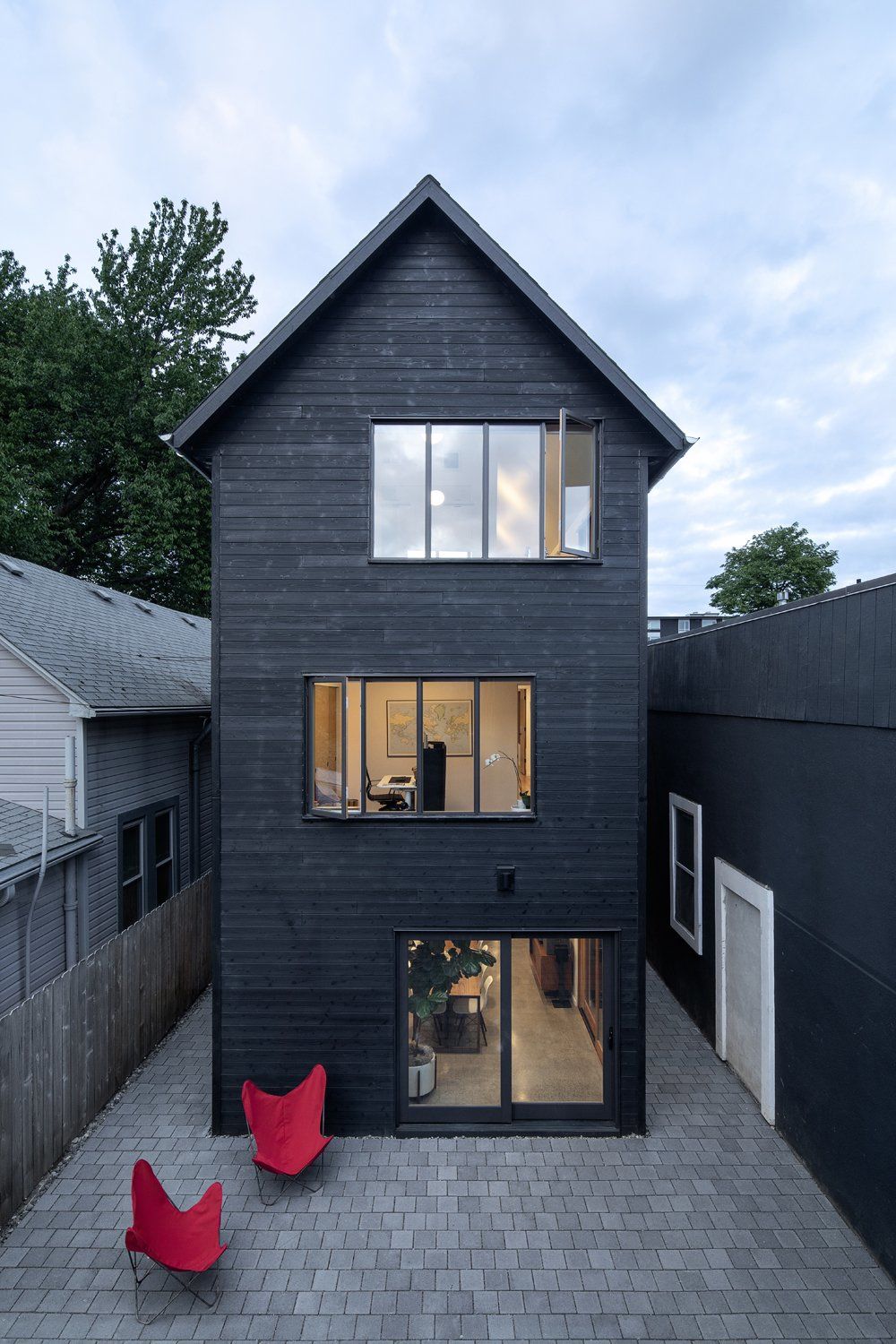 At the rear of the house, the garage and the adjacent warehouse form a secluded courtyard the owners enjoy as an extension of the dining room.

When the couple first moved in a year ago, "we did have sore calves," Gibson laughs. But they've been surprised just how connected the three levels feel. Best of all, though, is the top floor, where the pitched roof creates a vaulted ceiling in the master bedroom, and the view looks over the rooftops.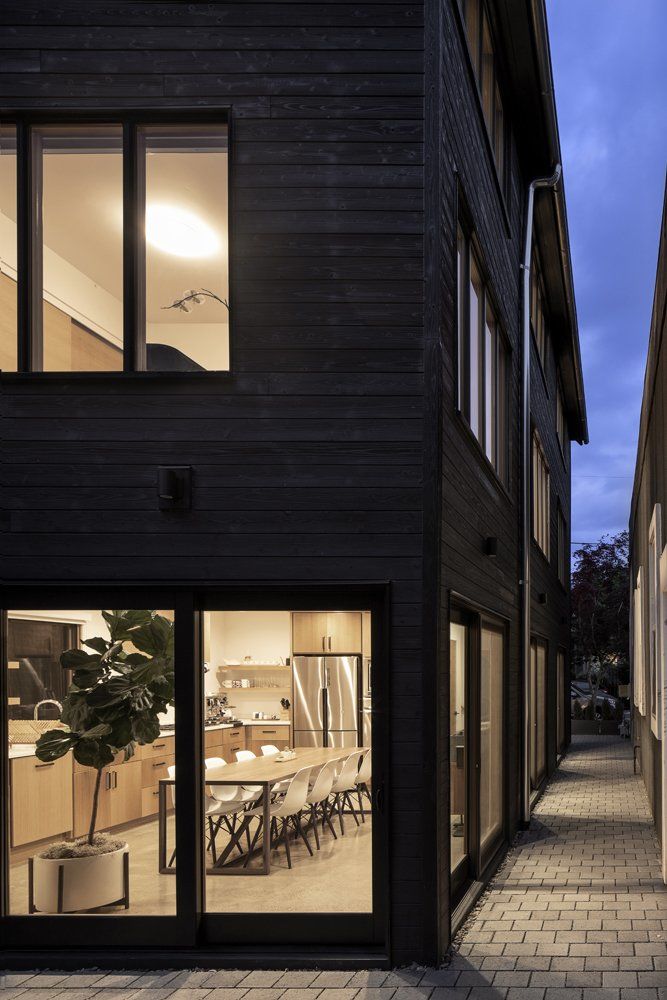 "The whole south side of the house is windows," he says. "No matter where you are, top or bottom, you feel connected."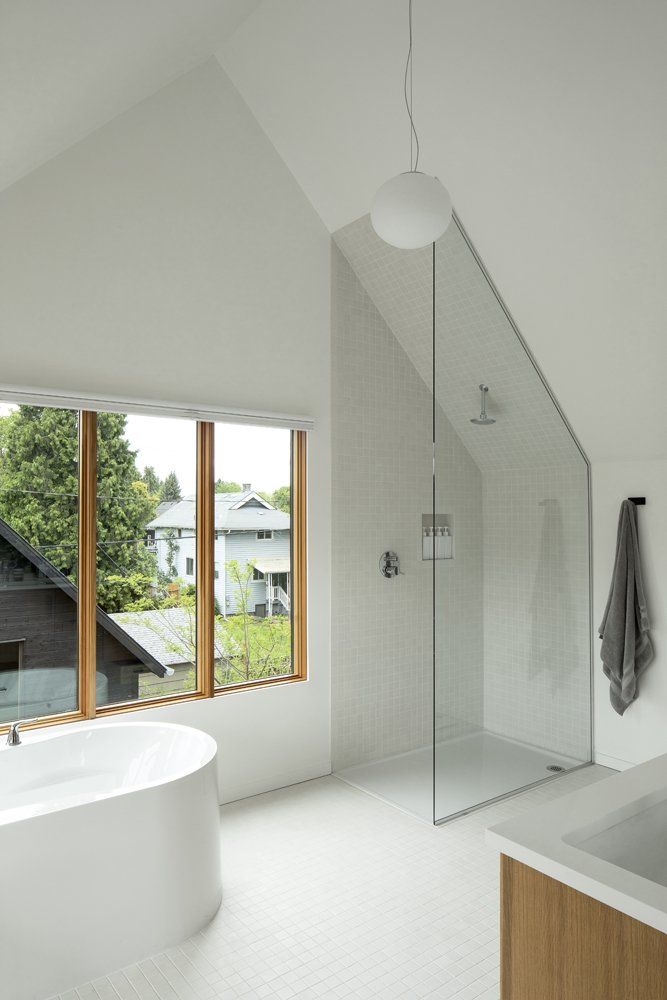 The third-floor master suite at Slender House enjoys a vaulted ceiling that helps create a sense of volume and spaciousness—even while showering.