Architects: Christian Pottgiesser – architecturespossibles
Location: 5 place de la bataille de Stalingrad, Paris 10ème
Project Team: Christian Pottgiesser (architect) and Pascale Pottgiesser (artist)
Desk Studies: Joel Betito (engineer)
Control Office: GARDEN control technic
Security Coordination: MSH board
Fire Safety: Casso & Co.
Shell: p.v.m., vine-sur-Seine
Carpentry: Yves Le Sann s.a. for Reinhardt, Ingwiller
Project Area: 540 sqm
Project Year: 2005-2006
Photographs: Courtesy of Christian Pottgiesser – architecturespossibles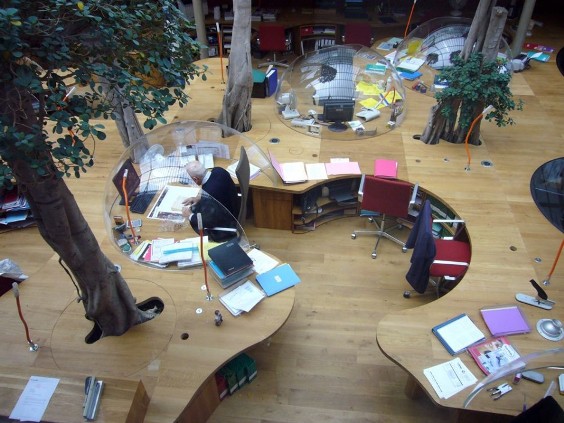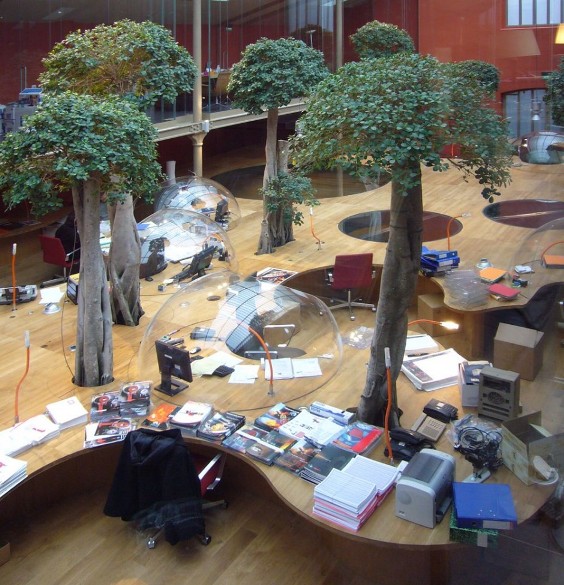 The base for the construction was a rotten industrial hall built in the late 19th century,
in the typical design of the period. The hall was completely restored
and the roof was changed to new glass roof.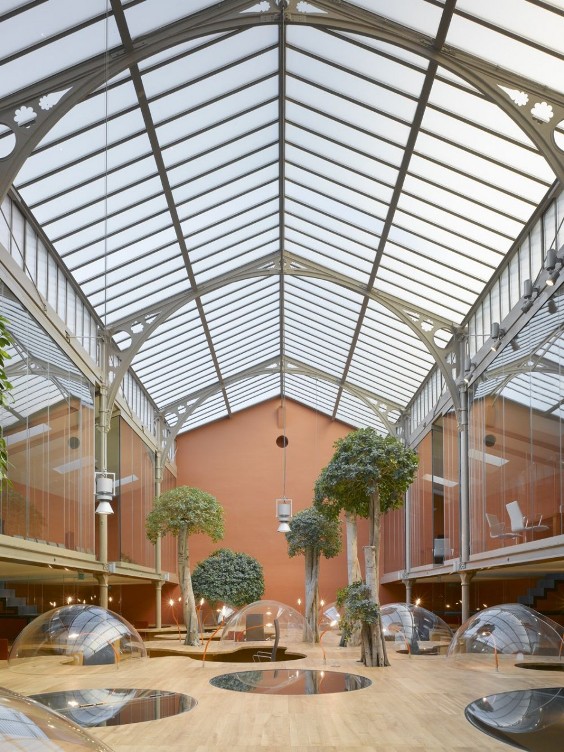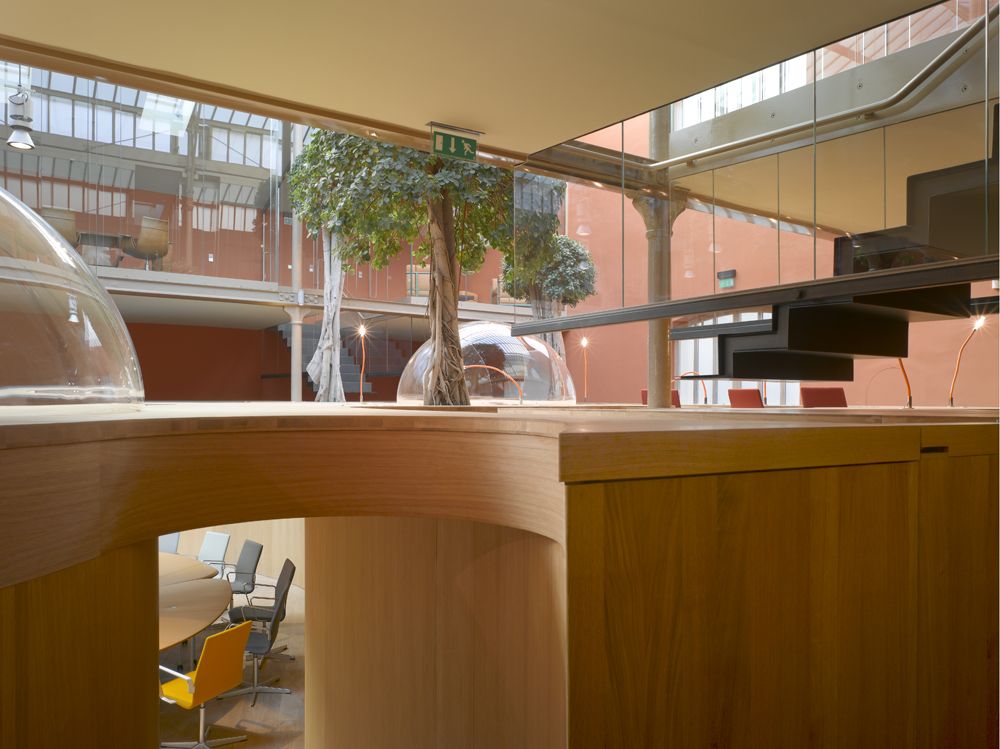 Each individual workplace is incised into the wooden upper surface and covered by a "telephone-dome" of Plexiglas.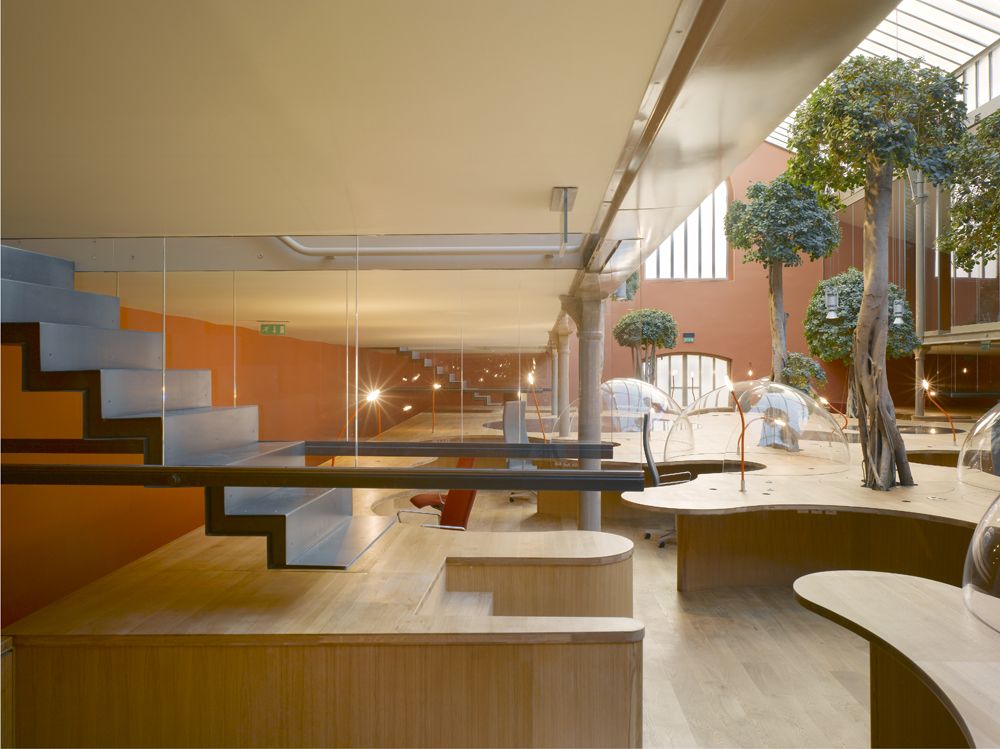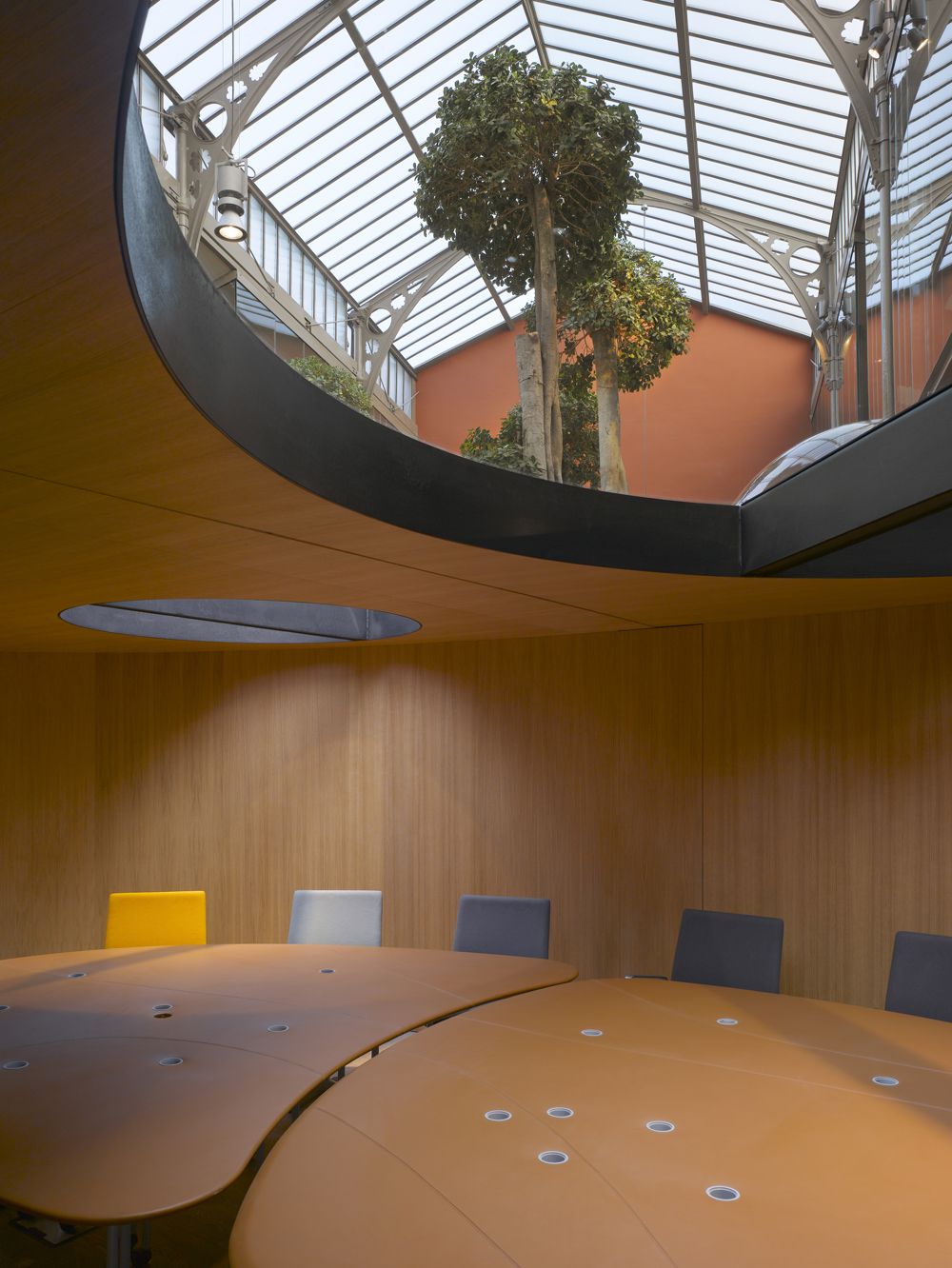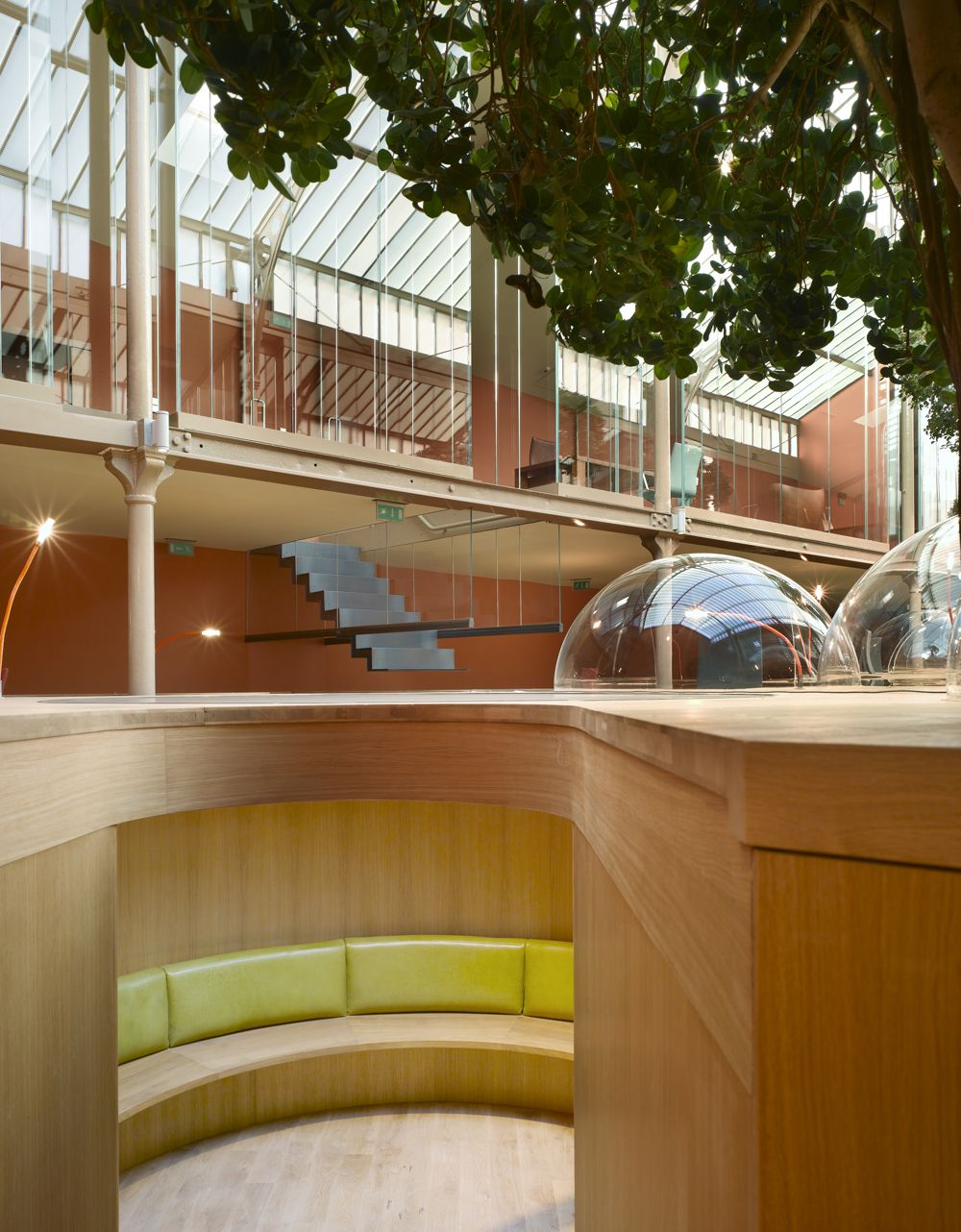 This project received the 2008 Contract World Award and
the Best of Category TIA Best of Office Architecture Award for 2008.