Now up for grabs in Lake Forest Park, Washington-a small suburb northeast of Seattle-is a restored midcentury home dating back to 1953. Nestled on a landscaped lot and set under soaring trees, the original residence was estimated around 1,200 square feet. After several additions throughout the decades, the three-bedroom abode now measures 2,170 square feet and also features a detached studio.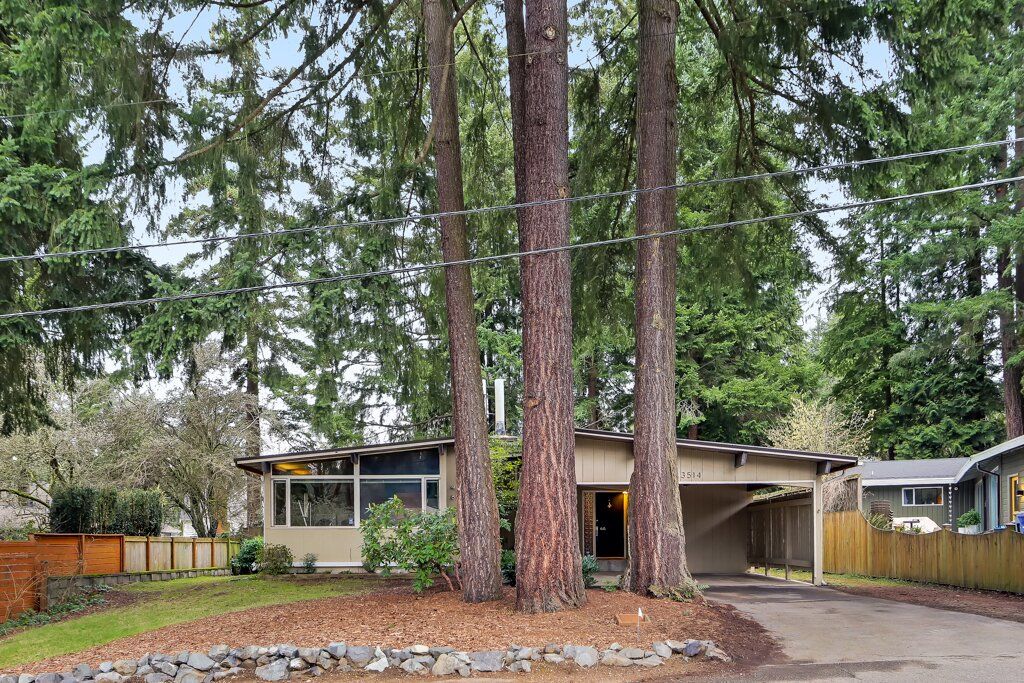 The 1953 home sits on a quiet lot in Lake Forest Park, a small suburb of Seattle originally developed in the 20th century as bedroom community for commuters to and from the city. Today, the area is home to around 13,400 people and is acclaimed for its convenient access to nature.

"There have been many additions to the home," explains Kelle Shutter, who currently owns the property with her husband, Collier. "The carport used to have a door through to the kitchen that was enclosed to make a room, and the current carport was added in front of the other main entry door." A second living room was also added behind the common space, and a second full bath was attached to the front bedroom-all of which took place before she and Collier acquired the residence.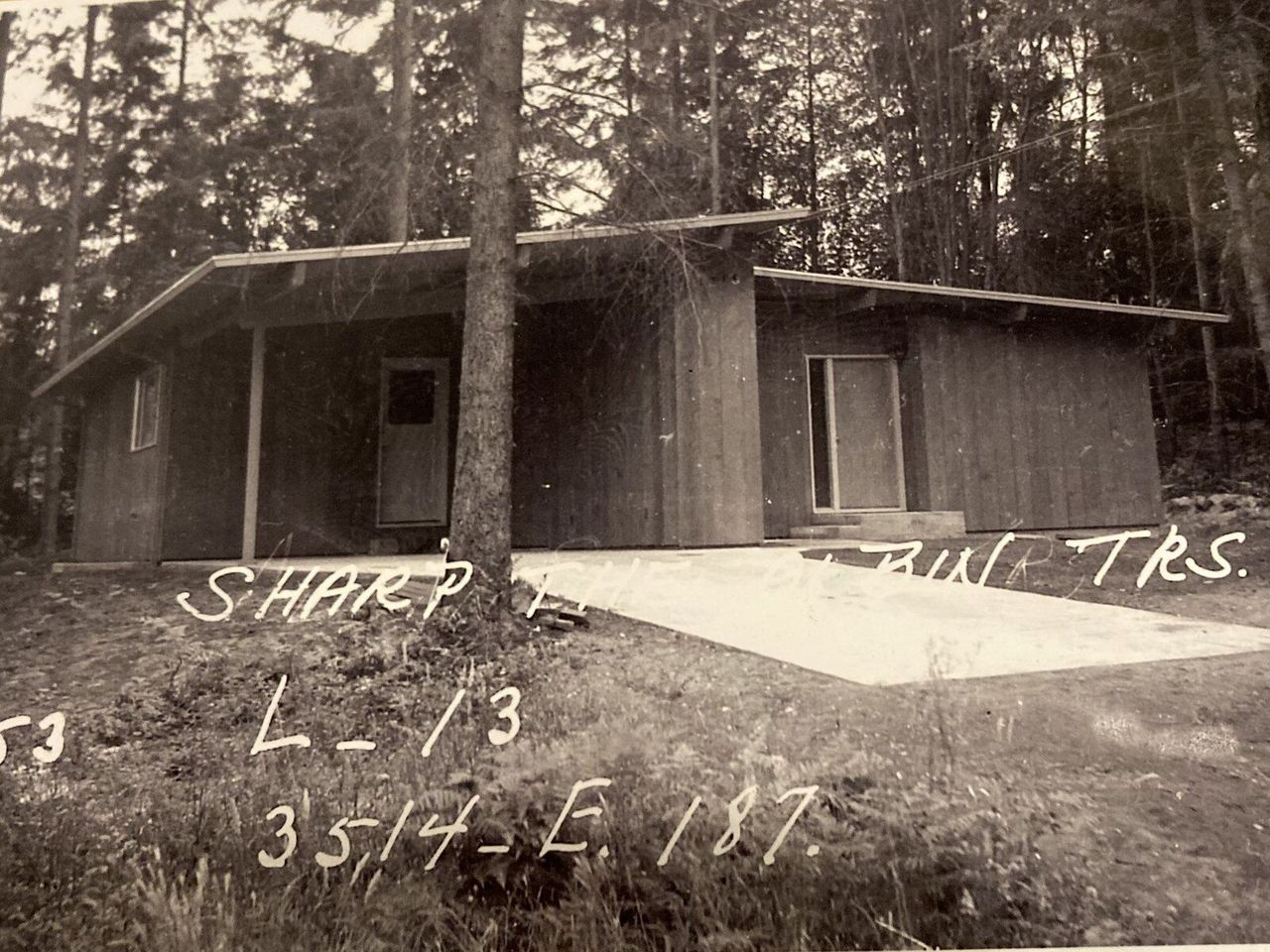 An archival photo of the 1950s home showcases its original footprint prior to renovations.

The couple purchased the home five-and-a-half years ago when Kelle was on maternity leave with their two-month-old child. They had recently moved from a midcentury ranch house in Phoenix and were keen on finding another home from the era—though they weren't in a hurry.

"We weren't seriously looking when we started going to open houses for fun on the weekends," says Kelle. "At that time, we only wanted to get an idea on pricing and try to narrow down what neighborhoods we would like to consider. Collier and I agreed that there was a risk of us falling in love with a house, but that we would only consider buying if the house was absolutely perfect."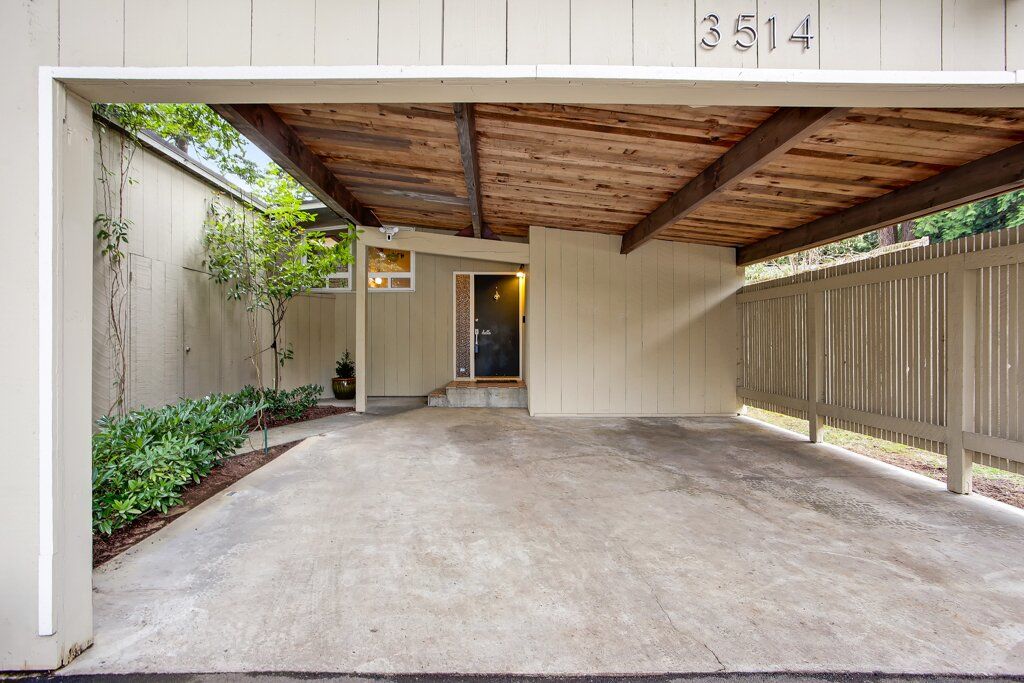 The original carport was enclosed and another one-which can comfortably accommodate two cars-was added in front of the main entry.

As it turned out, Kelle and Collier found a home that fit the bill.

"We have adored living here," Kelle says. "I describe it to people as feeling like a warm hug. Our favorite room in the house is definitely the sunken living room that was an addition. It has eight huge, west-facing windows and a skylight that let in all sorts of natural light."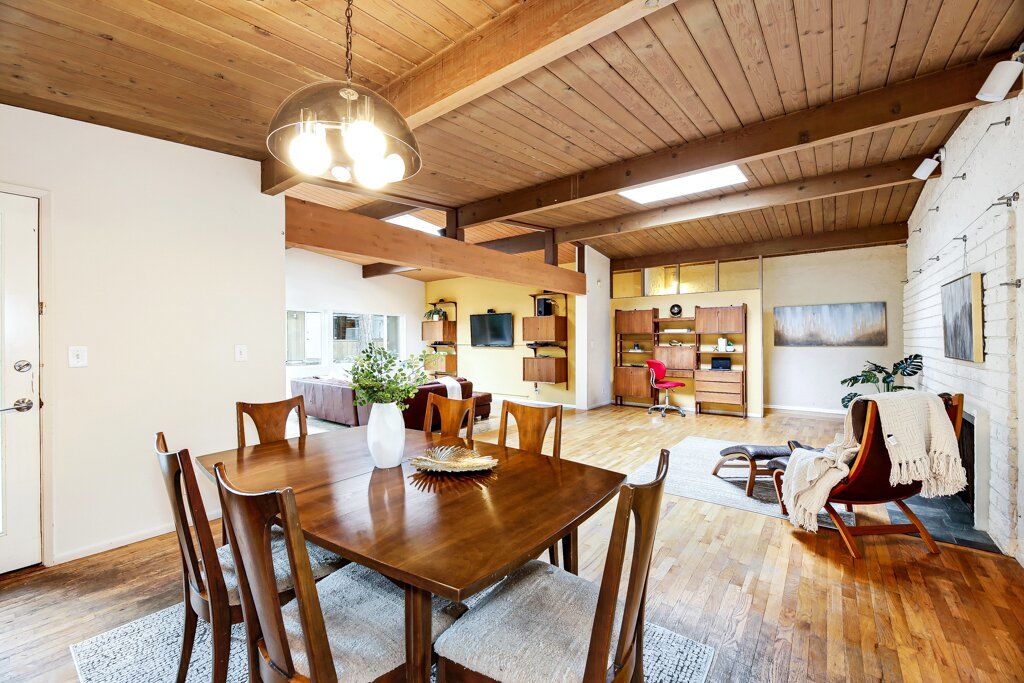 Upon entry, a free-flowing layout connects the communal spaces, including two spacious living rooms, the kitchen, and a dining area that provides direct access to the outdoors.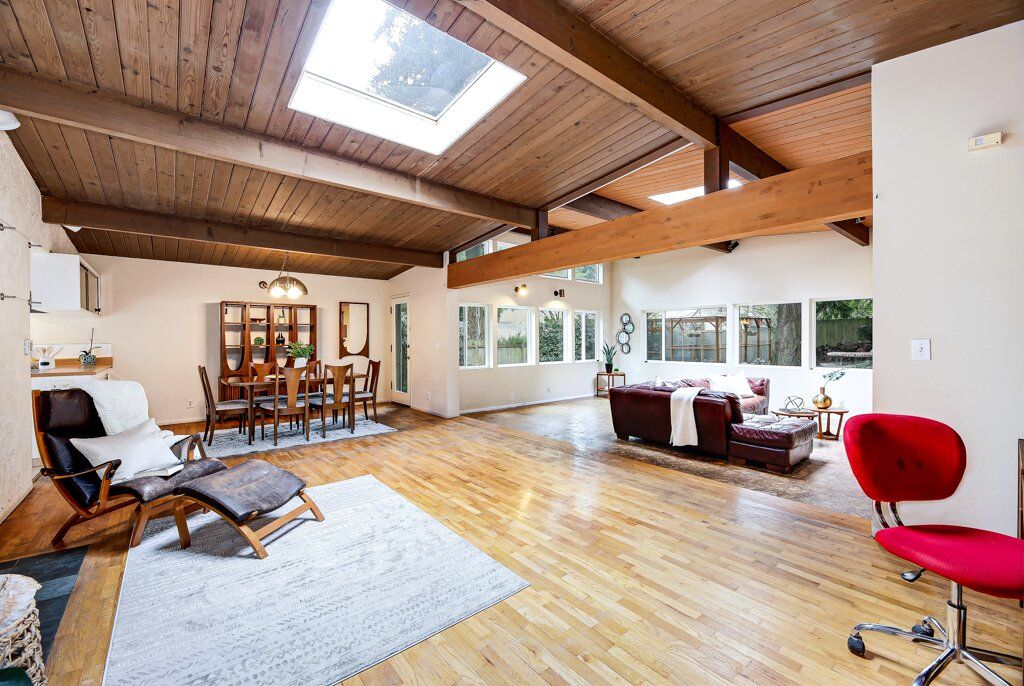 Generous skylights in the vaulted tongue-and-groove ceilings illuminate the home. "Even on a short, dreary Seattle winter day, we don't need to keep any lights on in the house, and it feels bright and cheerful," says Kelle.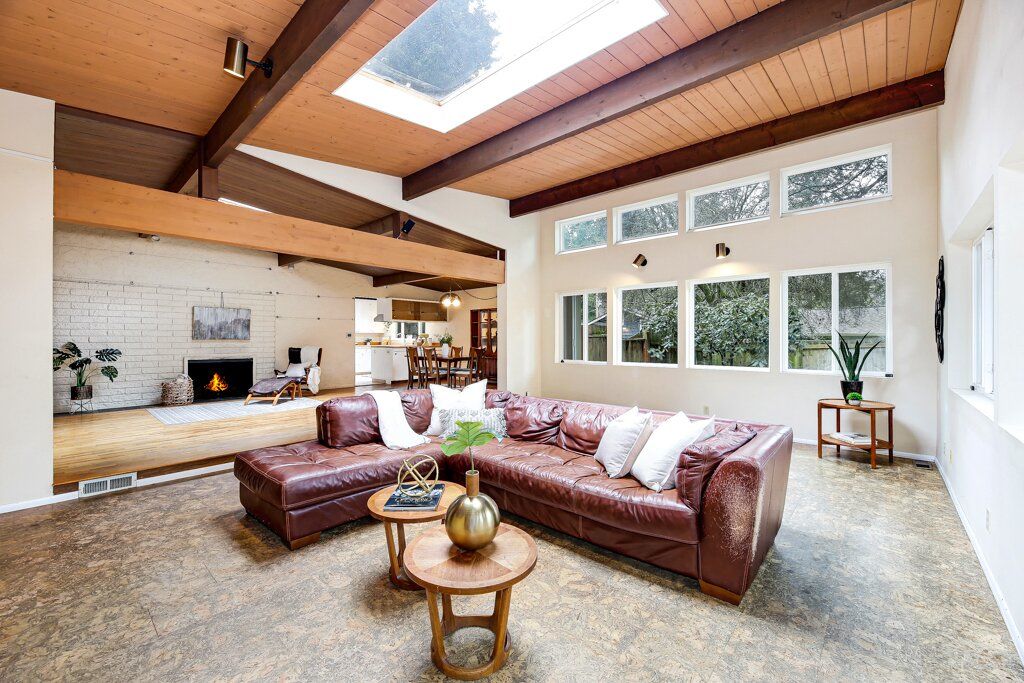 "This home benefits from a well-done, seamless living room addition which enclosed a portion of the backyard and lends a lot of light to the home with a large skylight and the clerestory windows," says listing agent Kristine Emerson. A brick fireplace awaits in the living area closest to the kitchen.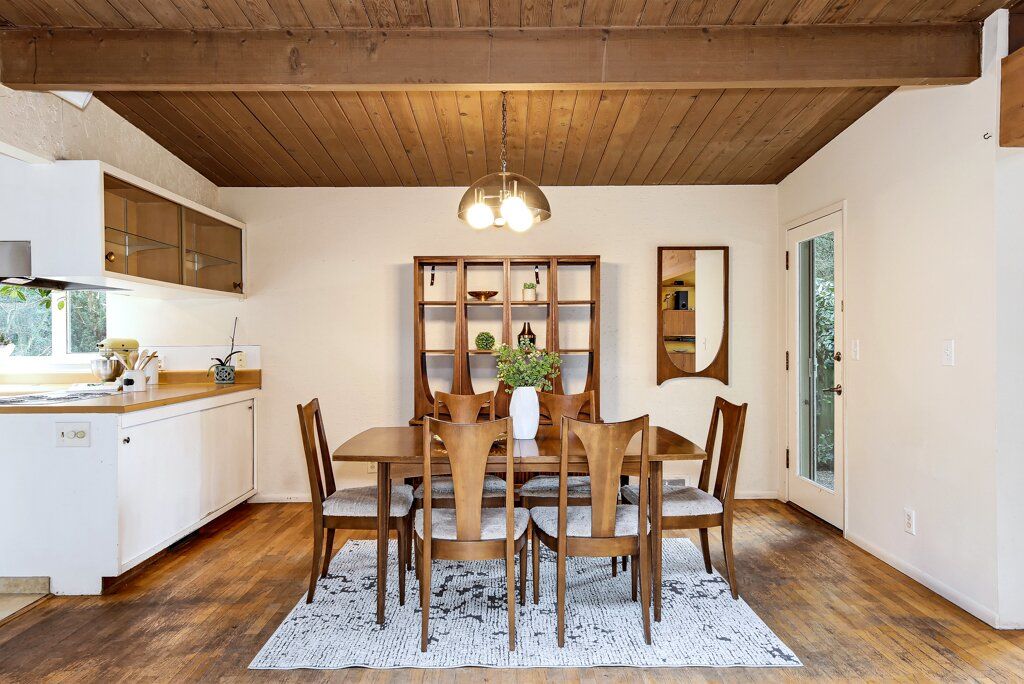 Original hardwood floors run throughout the dining area located steps away from the kitchen.

"It is hard to sell a home you love as much as we do this one," says Kelle. "One thing I've accepted about this home is that many of its best features were added on through the years, and in a way that honors the original structure and style. It has only been improved by people living in it. I hope that history continues for this amazing place, and that it serves its new owner well!"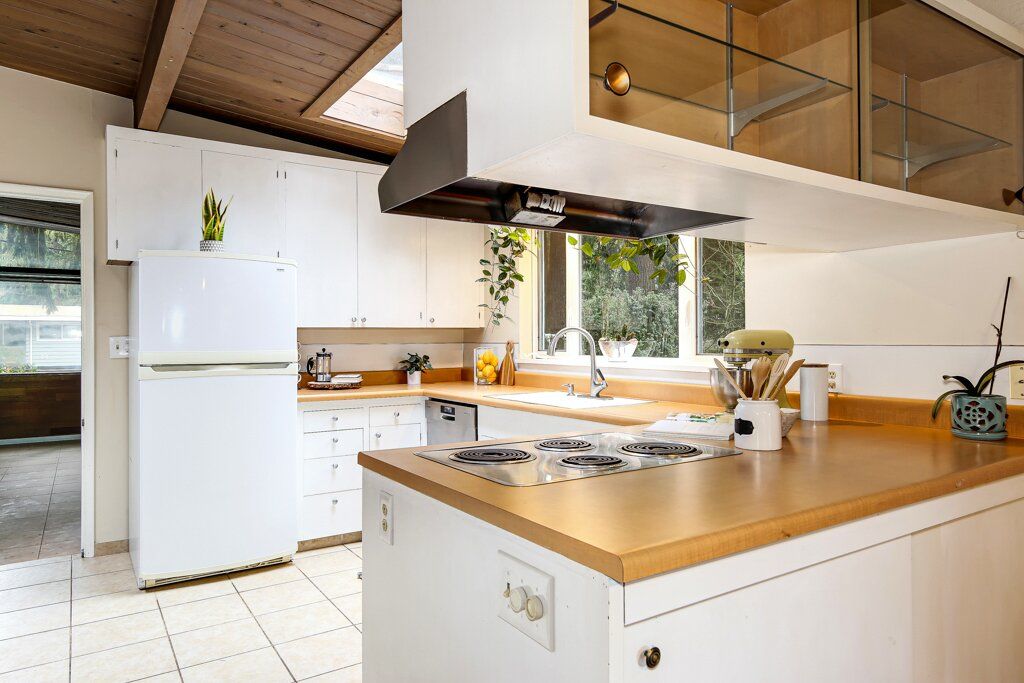 Another skylight punctuates the kitchen, allowing the open space to feel bright and airy. White-painted cabinets offer plenty of storage, while the shaded countertops add a hint of color.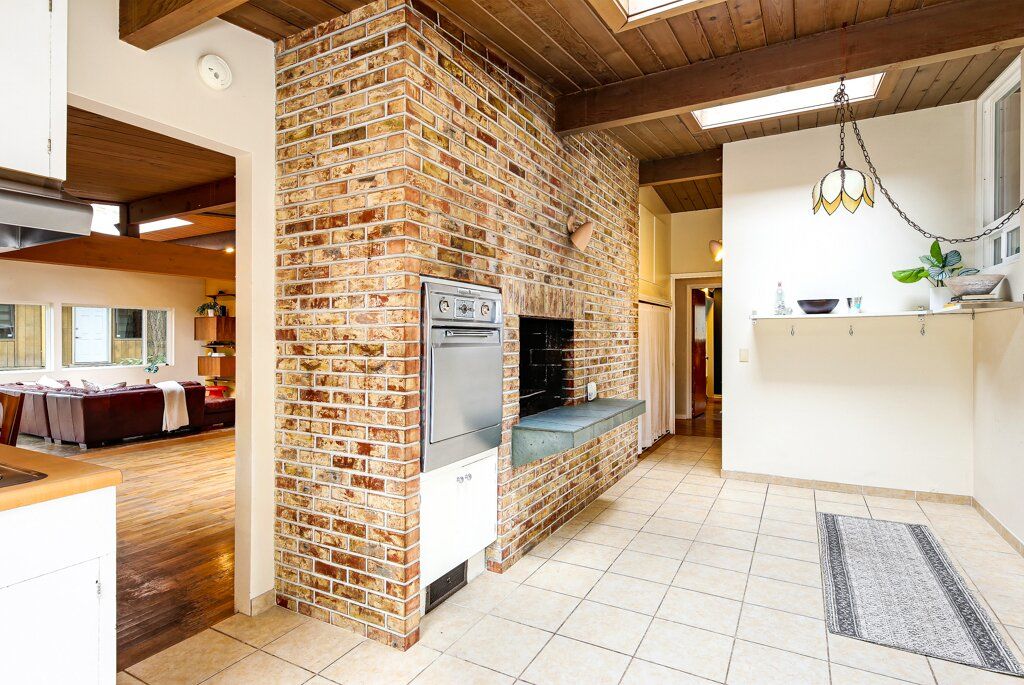 "It's rare to find a home that has the original appliances, tongue-and-groove ceilings, and kitchen fireplace that this home has," says Emerson.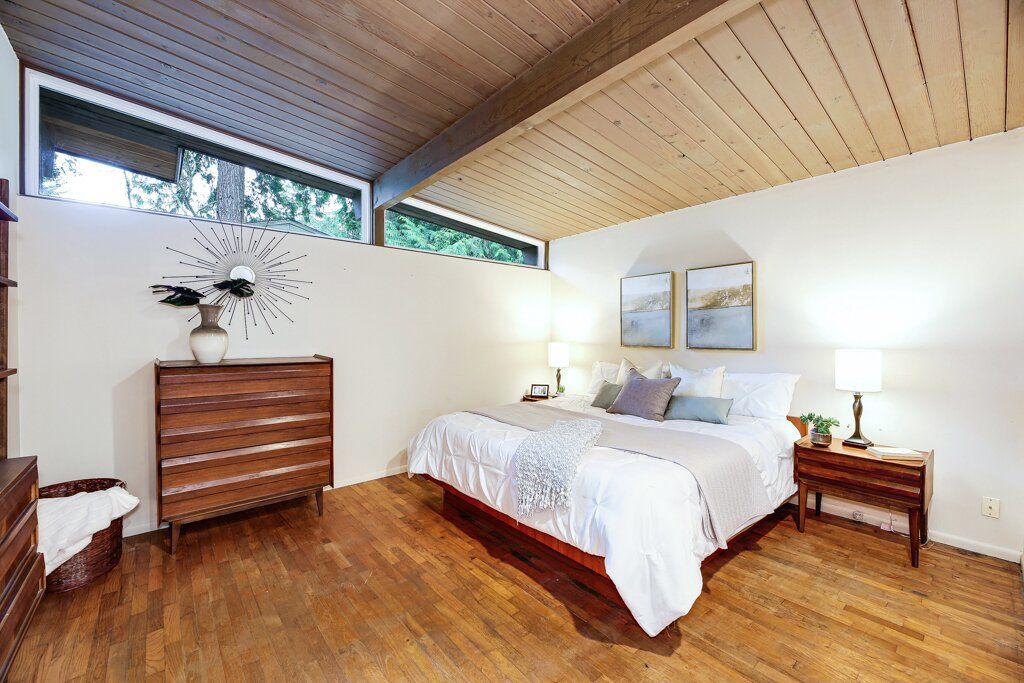 In total, the home includes three bedrooms. Here is a peek at the primary suite, which features original clerestory windows, tongue-and-groove ceilings, and hardwood floors.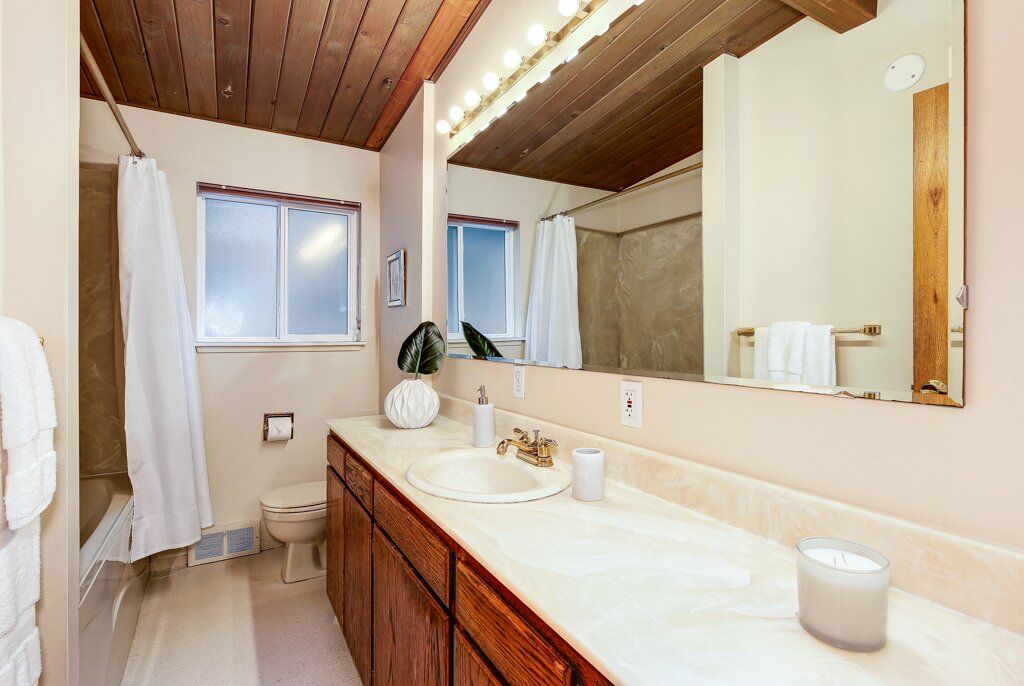 A spacious, well-lit bathroom is also connected to the primary suite.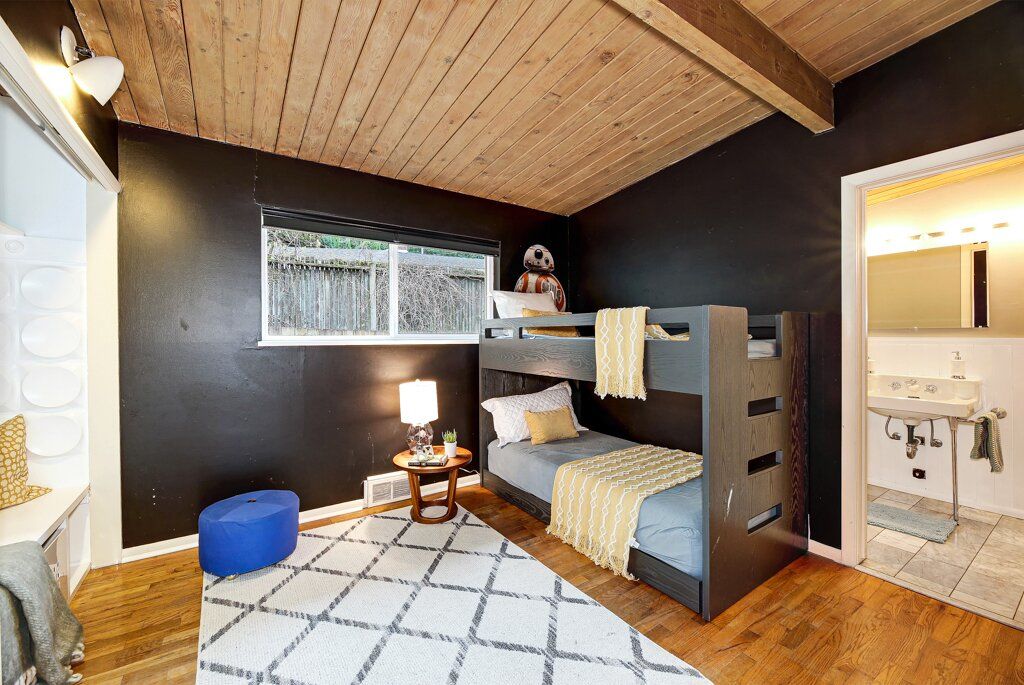 Another one of the three bedrooms, which also comes with a connected full bathroom.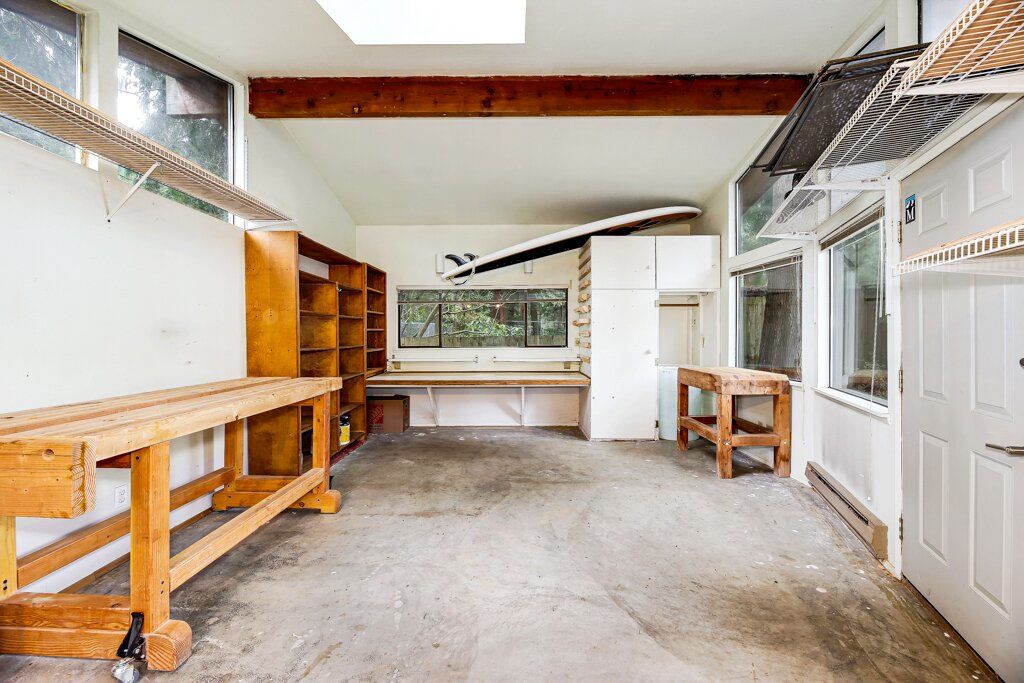 Additionally, the home includes a detached studio in the backyard-a bright and spacious area that can easily be converted into a home office, yoga space, or gym.