Stewart-Schafer is acclaimed for reimagining spaces within short timeframes—and the firm's latest project is no exception. "Like many during the pandemic, our clients decided to move out of the city to seek a better quality of life and value," state coprincipals James Veal and Christine Stucker. "Yet with a baby on the way, they needed their renovation to be completed within three months."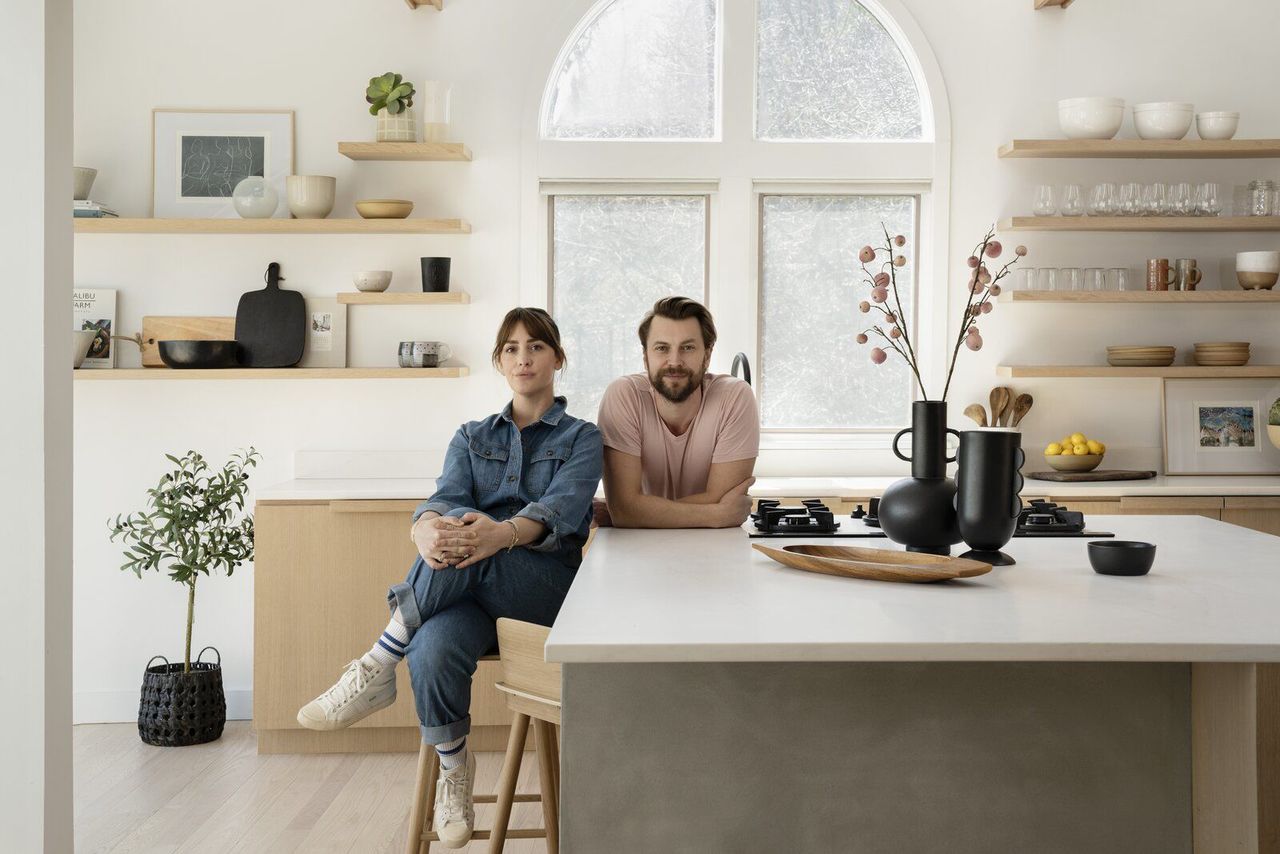 Set in Nyack, New York, the home, originally built in 1989, was in need of an update-and quick-if it was going to accommodate the young, growing family. "It had great bones with lots of light and an open floor plan," note Veal and Stucker. "But overall, the layout on the first floor felt cramped and disjointed."

To make that space more family friendly and conducive to entertaining, the firm knocked down partitions to better connect the kitchen to the living areas and introduced an aesthetic that marries California midcentury modern with a "cleaner, more organic Scandinavian undertone," say the designers.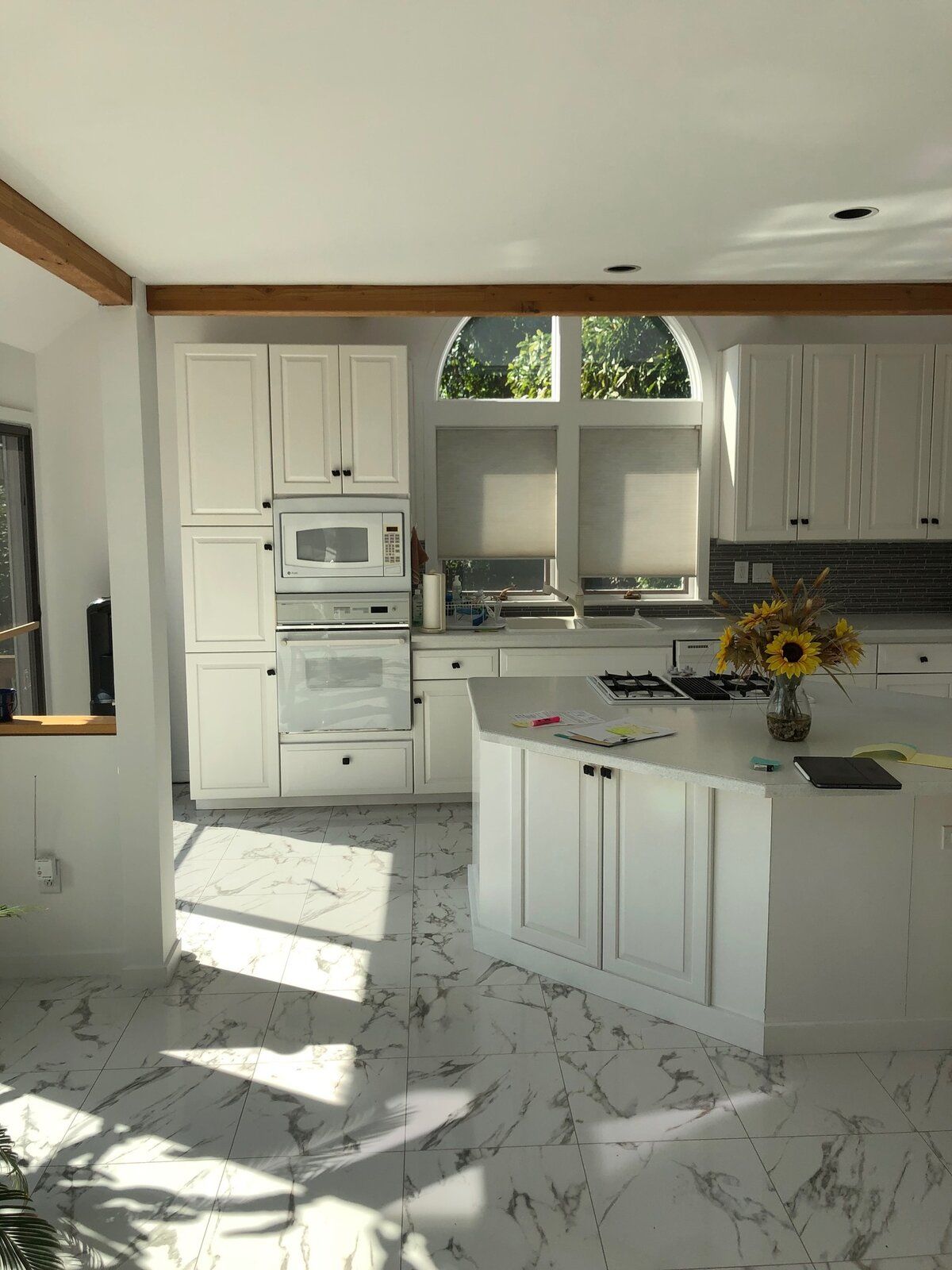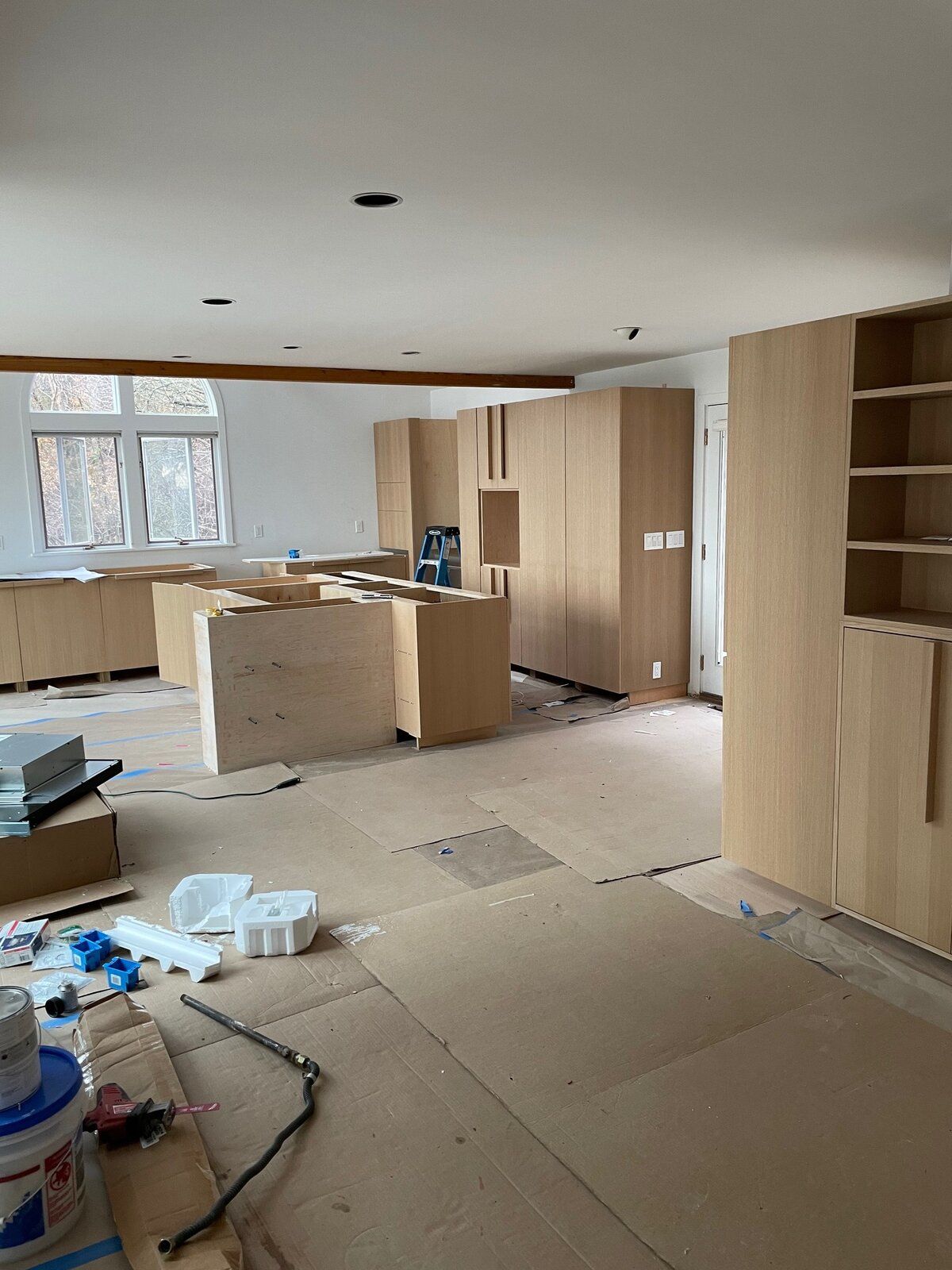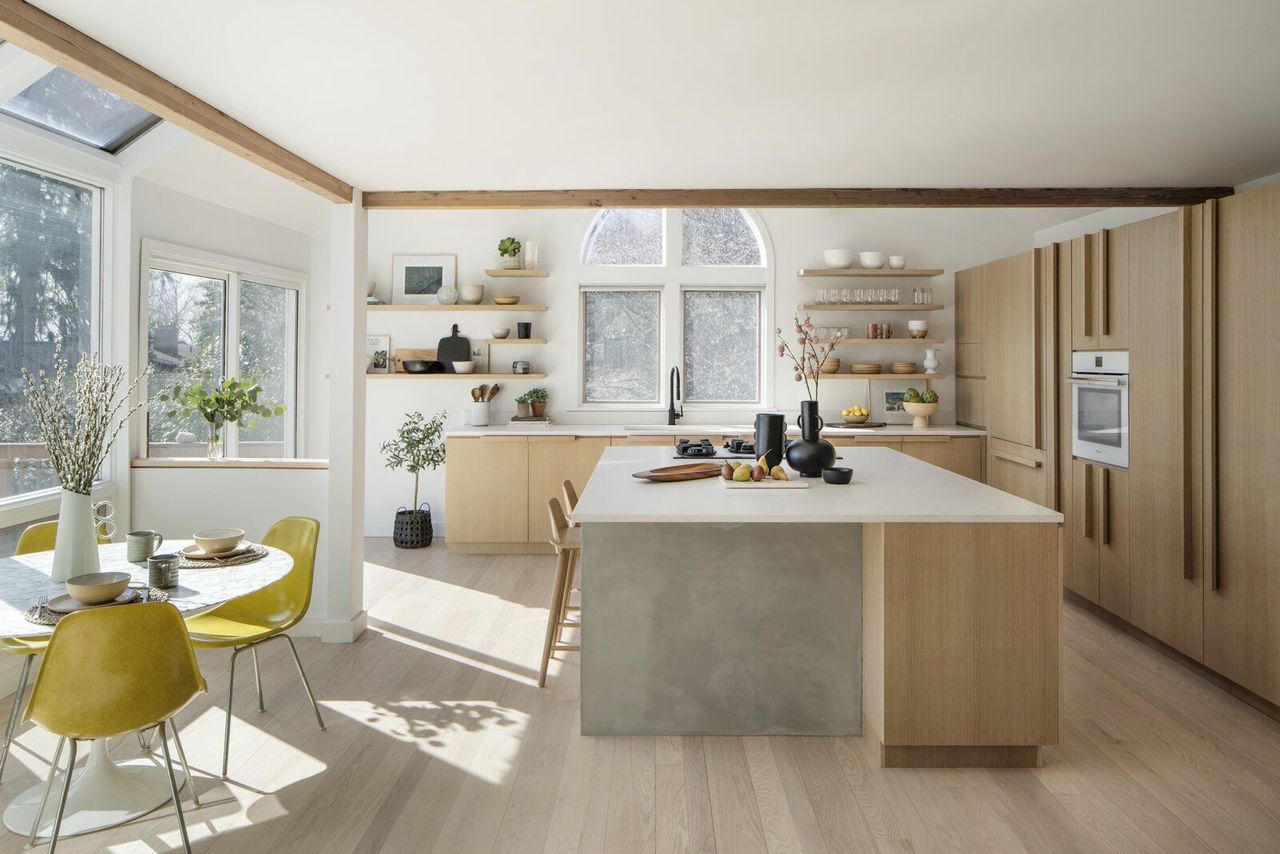 To complement the new neutral palette, the designers infused the space with rich colors and unexpected textures. They also incorporated clever space-saving solutions, as well as kid-friendly hardware and durable materials to make the home better equipped against the ware and tear of day-to-day life.

"Recladding the fireplace in concrete and using white rift oak for the cabinets are just two examples of the many improvements we made to help the space withstand heavy usage," explain Veal and Stucker.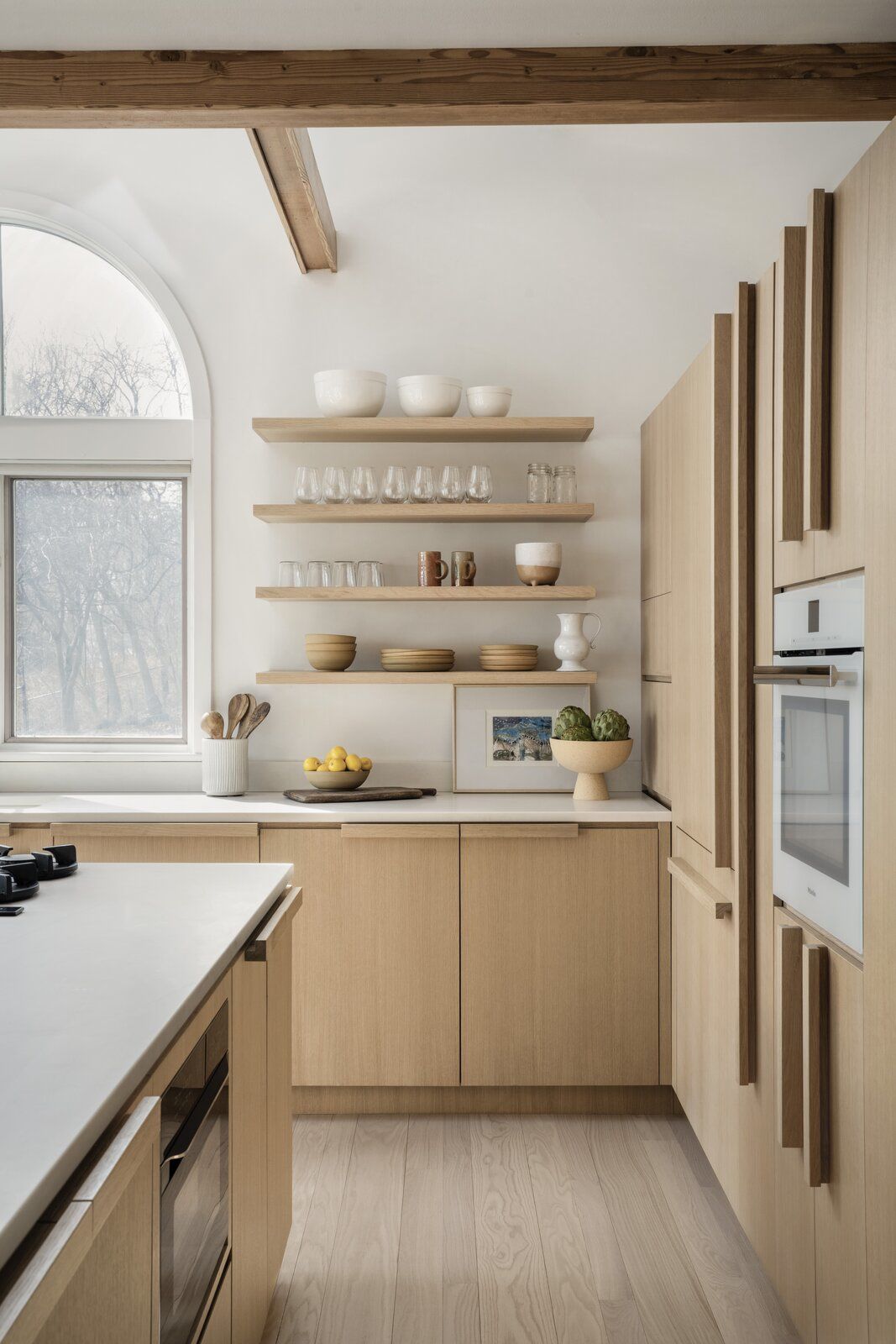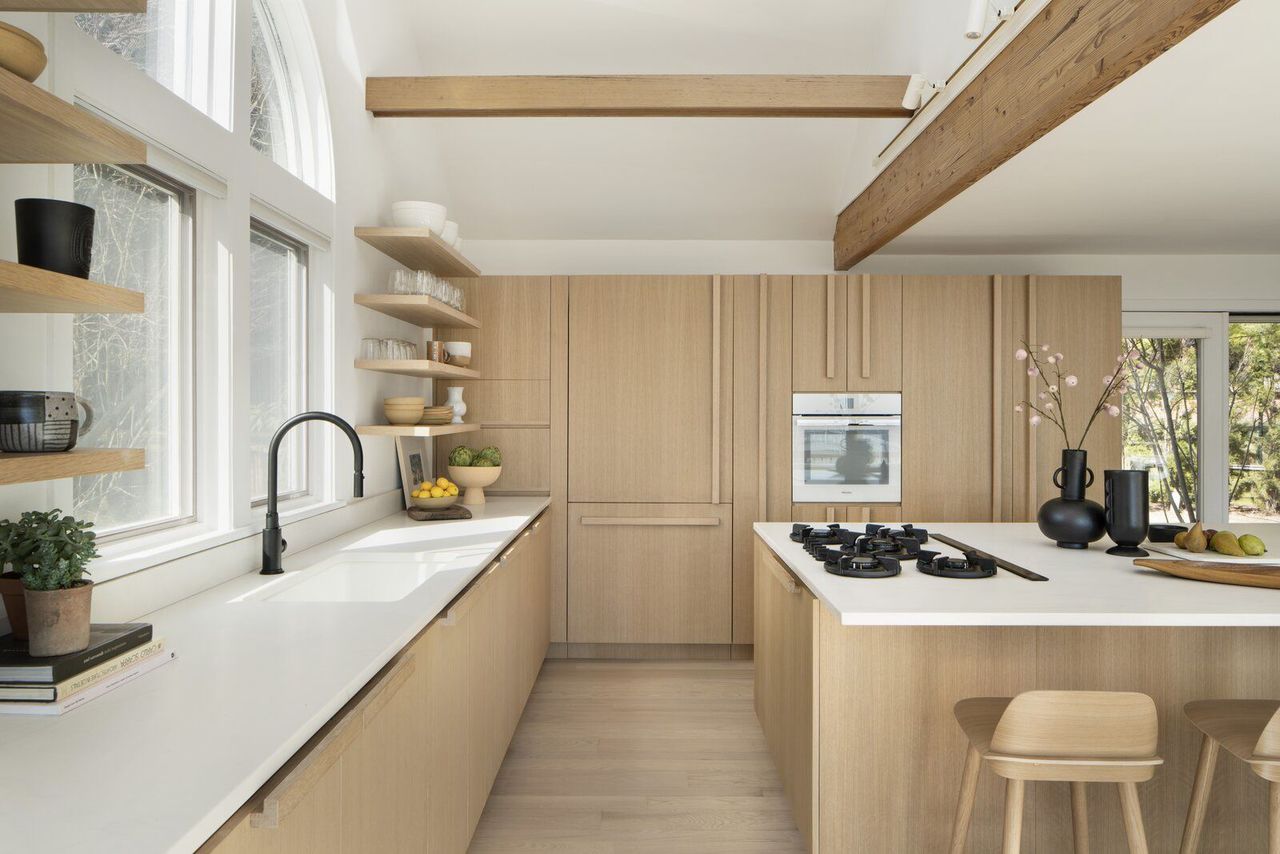 The biggest challenge, they say, was the timeline, but they were still able to execute a renovation that perfectly suits the young family. "We overcame and delivered an eclectic design which showcases the homeowners personalities, while offering a timeless look with a modern twist."