The century-old residence in the University Heights neighborhood of San Diego, California, needed to be updated, but a nearby geological feature put it between the past and hard place-the home's footprint couldn't be widely expanded given there was a small canyon located right next door.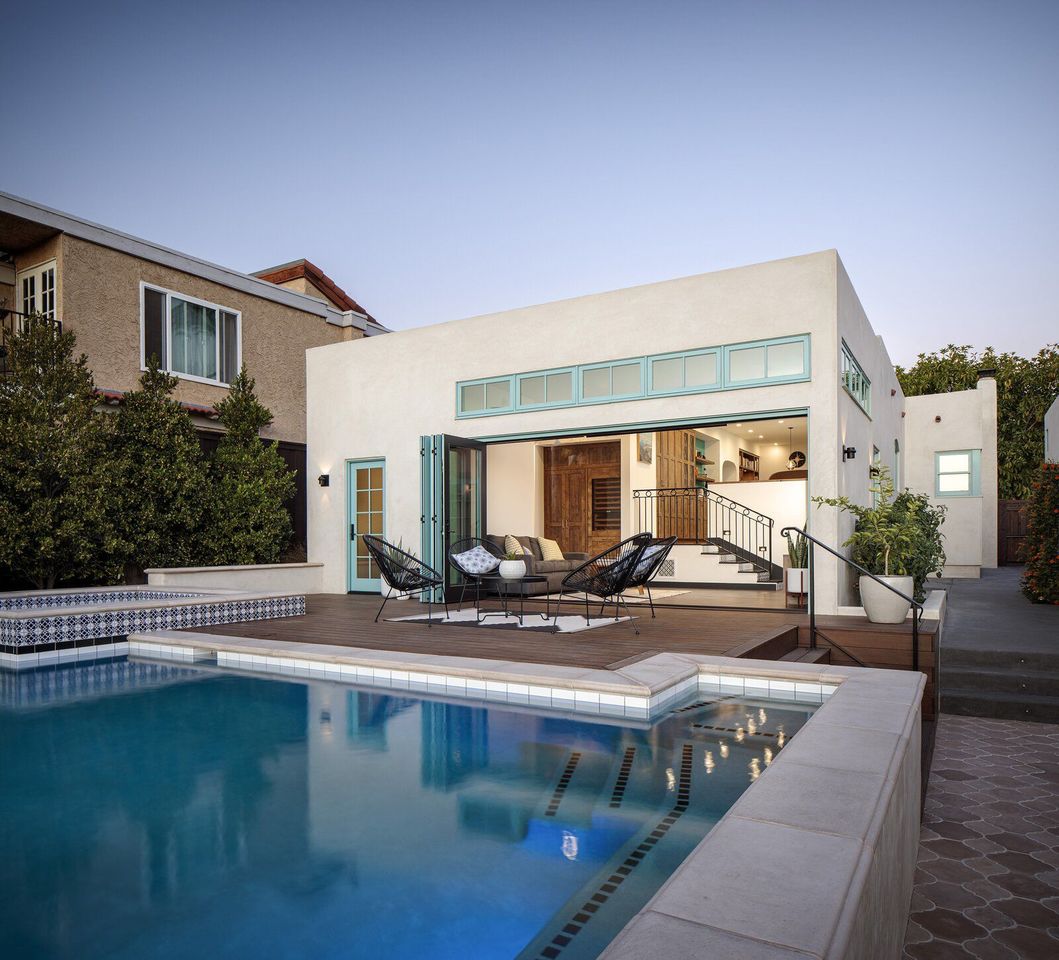 The main hub features accordion-style E Series doors from Andersen Windows & Doors that open onto the pool area. The flat roof provides an ideal spot for photovoltaic panels.

Built in 1927 as a series of compartmentalized rooms, the home lacked flow. Still, the owners wanted to retain the dwelling's original Spanish style. "They envisioned an open living area that connected to the rear yard overlooking the canyon," says architect Tony Garcia of Asquared Studios, who designed the remodel.




Mary Scro's interior design plan embraces the home's Spanish-style architecture with decorative floor tiles, arched doorways, and rich wood accents.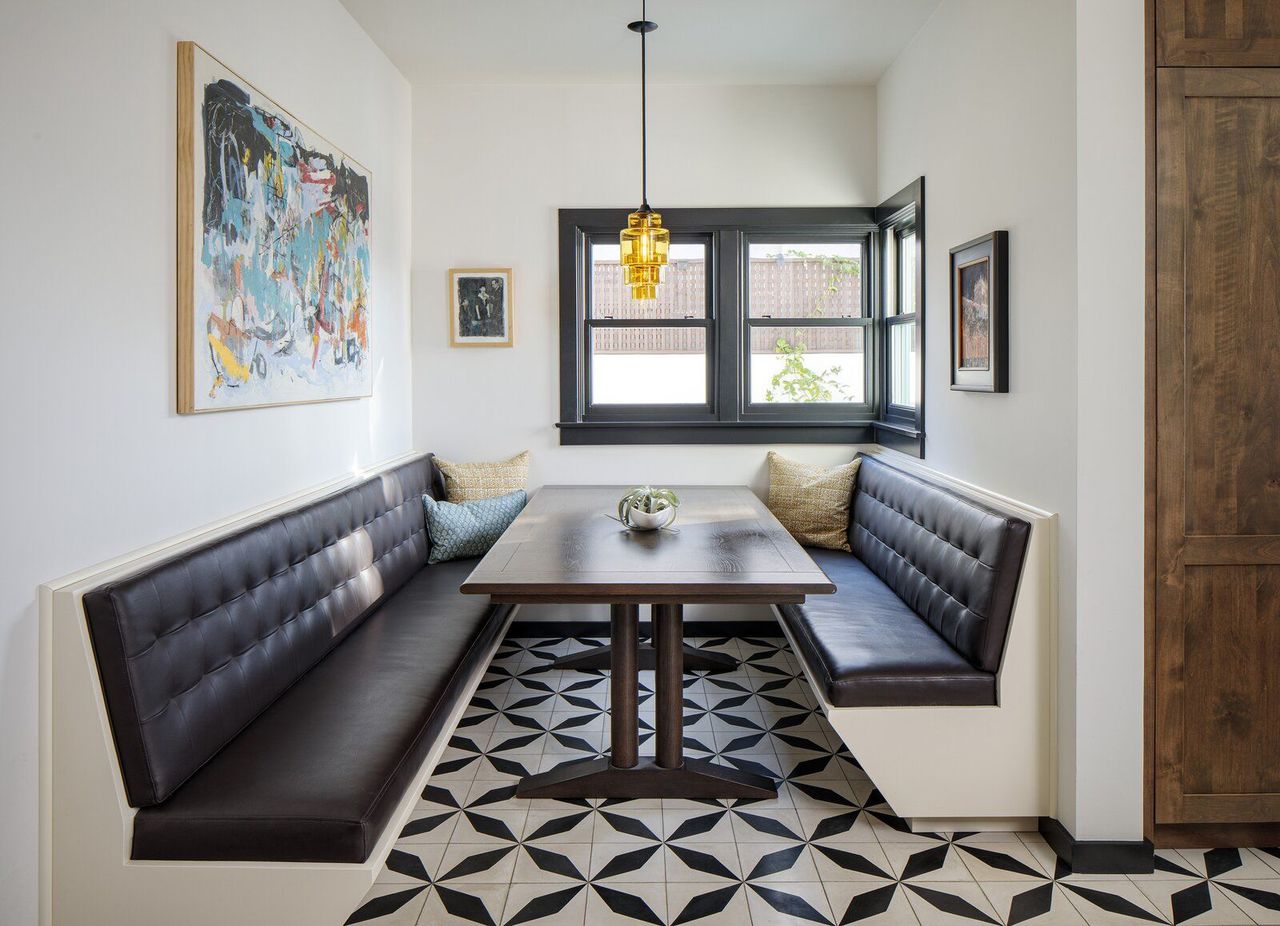 An inviting banquette is the preferred spot for family meals, and it doubles as a WFH station.

Given the home's unique siting, a large addition was out of the question. The team figured out how to optimize the layout while tacking on just 39 additional square feet. The renovation split the home into three interconnected spaces: a main hub with the kitchen and bedrooms, an "entertaining zone" with a living room and access to the pool, and a secondary outdoor dining area.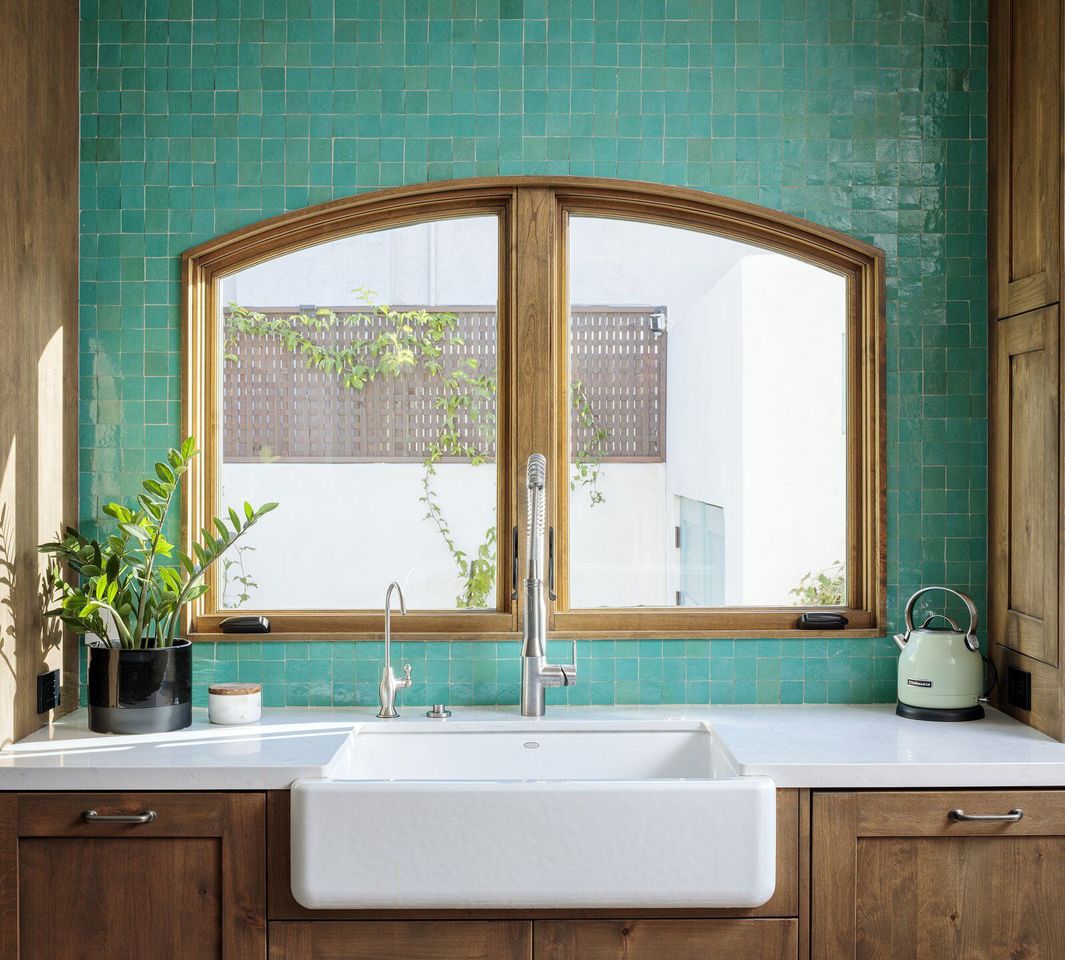 Home's perch above a canyon, where breezes can easily drift in, allows for passive cooling.

"With a very minor addition, we were able to create an open living plan that takes advantage of natural light," Garcia says. It's no surprise that the residence has become a favorite gathering place for the homeowners' friends and family, and its canyon-top location is also ideal for making the most of passive cooling strategies, improving energy efficiency.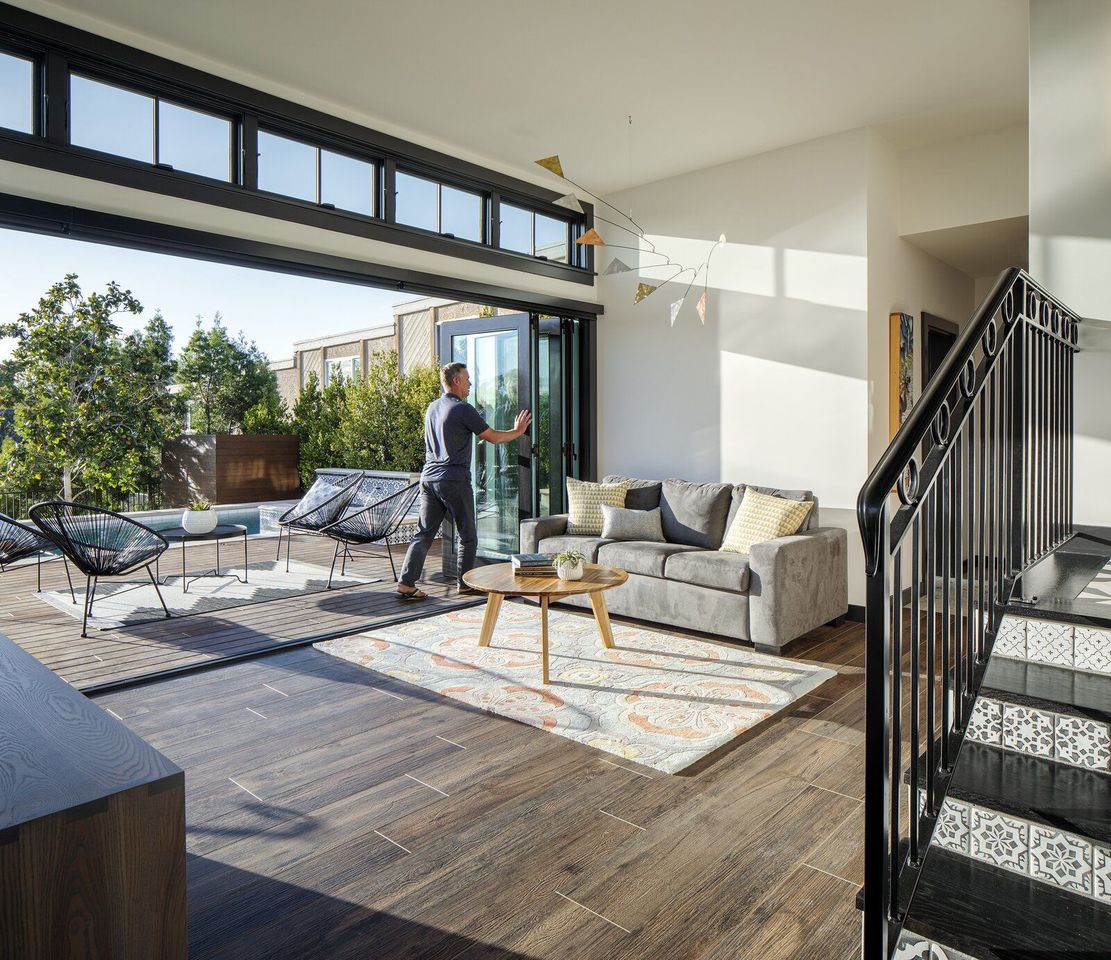 When the accordion-style glass doors by Andersen Windows & Doors are open, the backyard and the living room become one sunny space.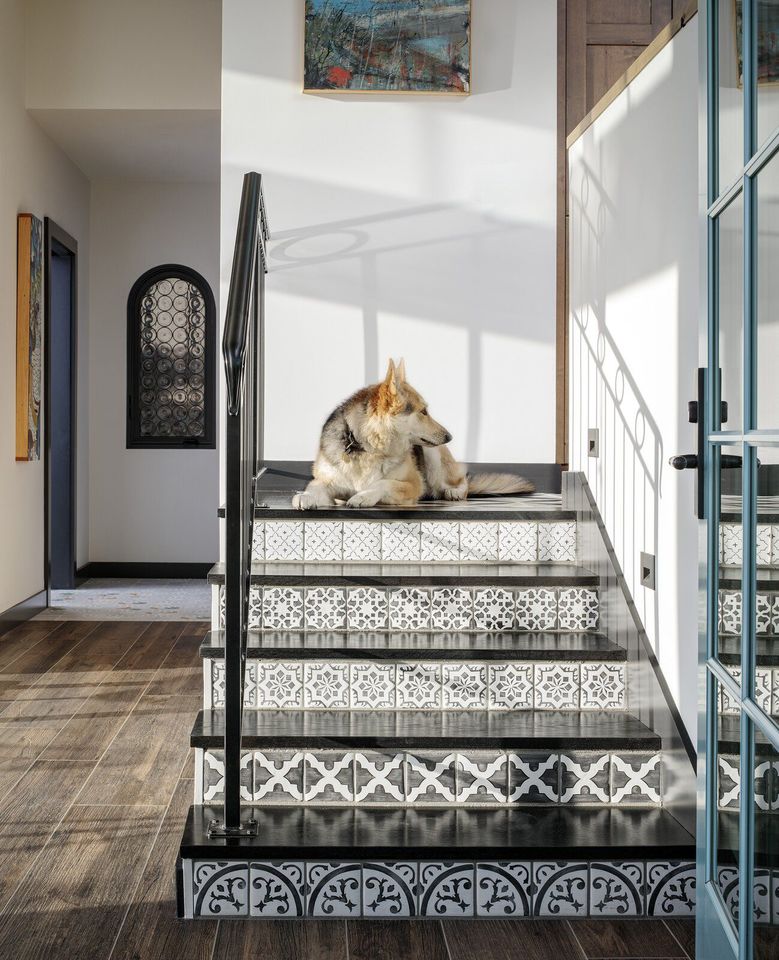 In all, only 39 square feet were added to the home, but it feels entirely different.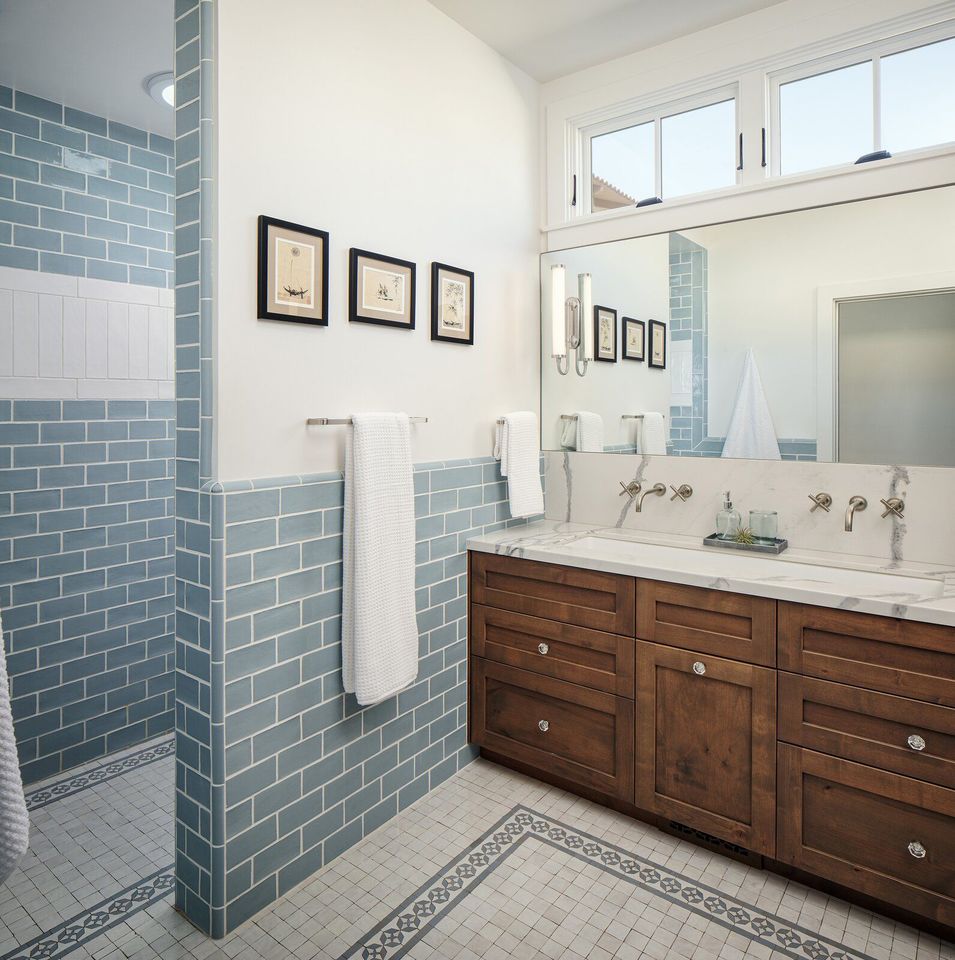 Outfitted in a soothing powder blue color scheme, the primary bathroom continues the home's focus on standout tile work.

"We love being able to host, with plenty of room for everyone to feel comfortable," says owner Karen Koijane. "The new spaces have been invaluable, especially during the pandemic when working and schooling from home became necessary."