In the town of Boadilla del Monte, located just west of Madrid, Spanish architect Malu de Miguel built a home for her ideal clients: her own kin. "My family had the plot for around 25 years," explains the architect, whose chosen name, Malu, is short for María Luisa. "A couple of years ago, my dad retired, and because the house we lived in had a lot of stairs, my parents decided to build a new [one]," she continues.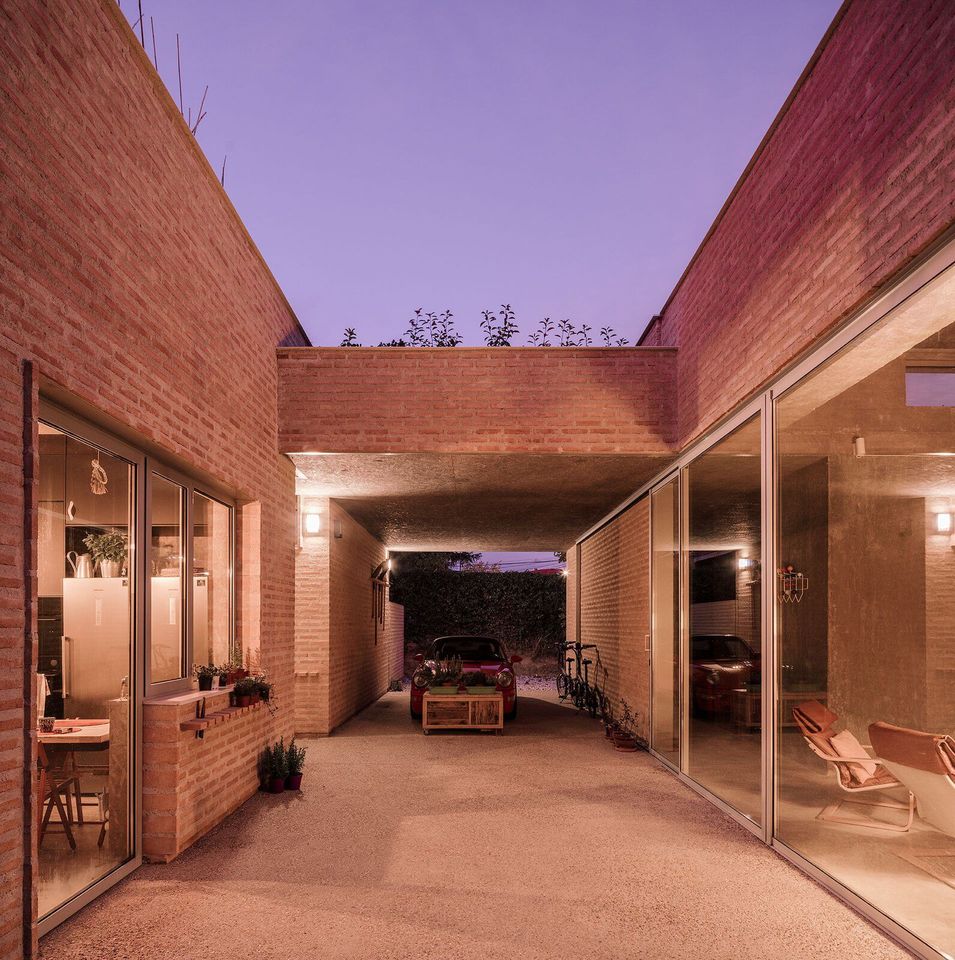 While Malu's parents split their time between Madrid and Gran Canaria in Spain's Canary Islands, the architect lives in the residence year-round with her husband and their two small children. Malu also has two brothers-one who lives in Mexico, and the other in Japan-so she designed the residence, dubbed MS5, to accommodate visits from them as well.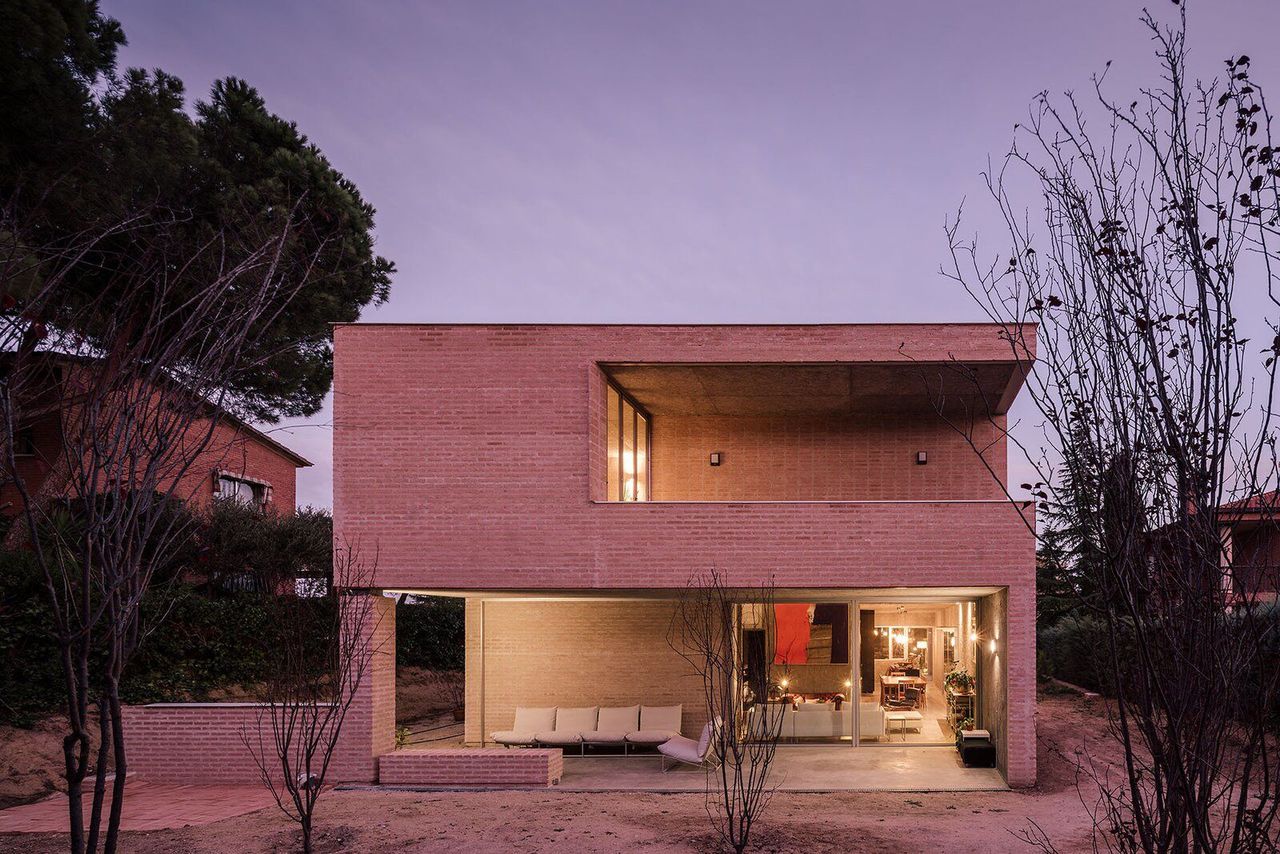 The roughly 3,390-square-foot house is divided into two separate pavilions that are connected by an enclosed patio. The main pavilion houses three bedrooms, including the one Malu shares with her husband, while the smaller pavilion has two bedrooms, where her parents stay when they're in residence. Four of the five sleeping areas have king-size beds, which eliminates the distinction between "adult and kid bedrooms" and allows the family members to occupy different rooms depending on who is staying at the residence.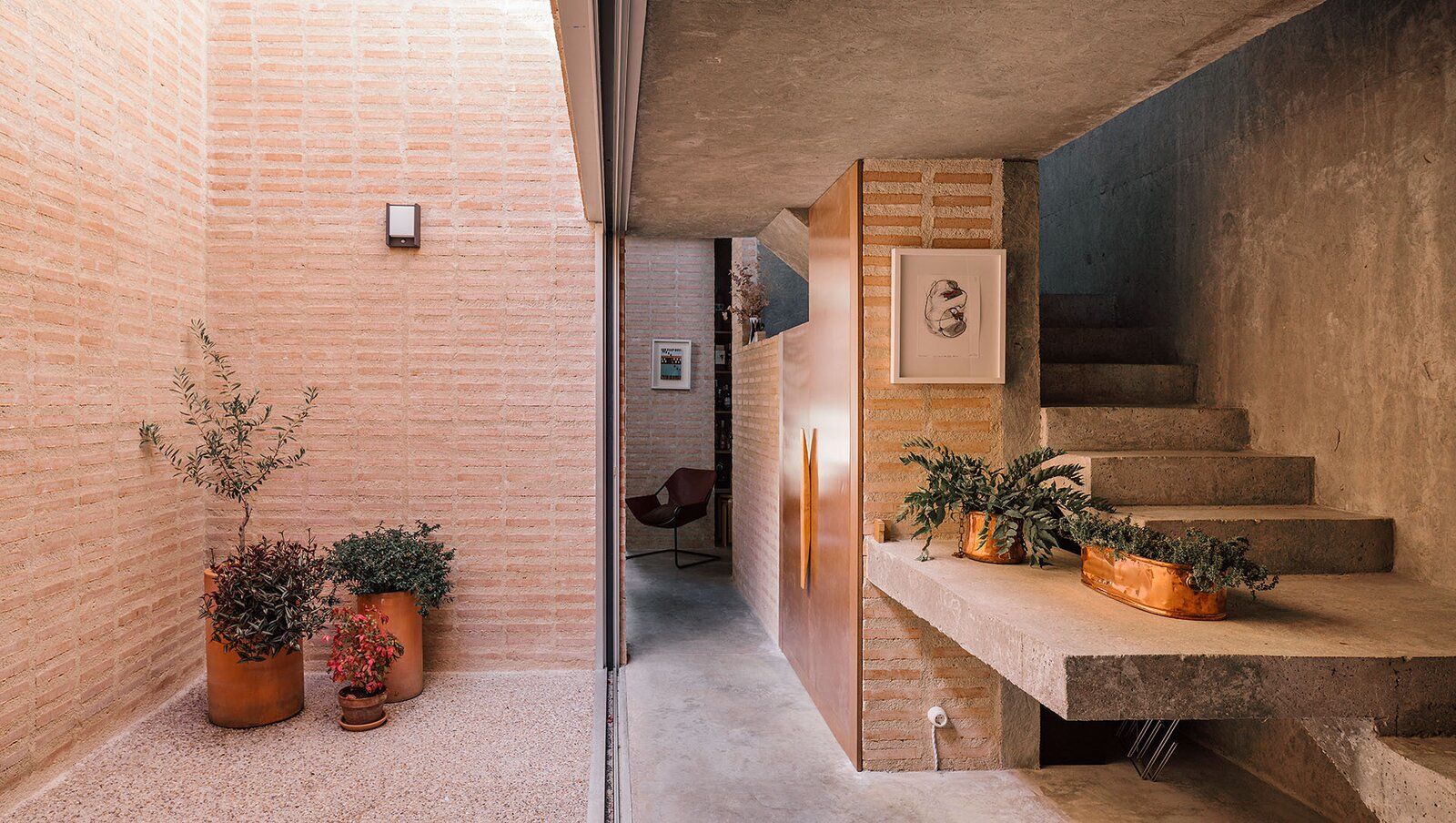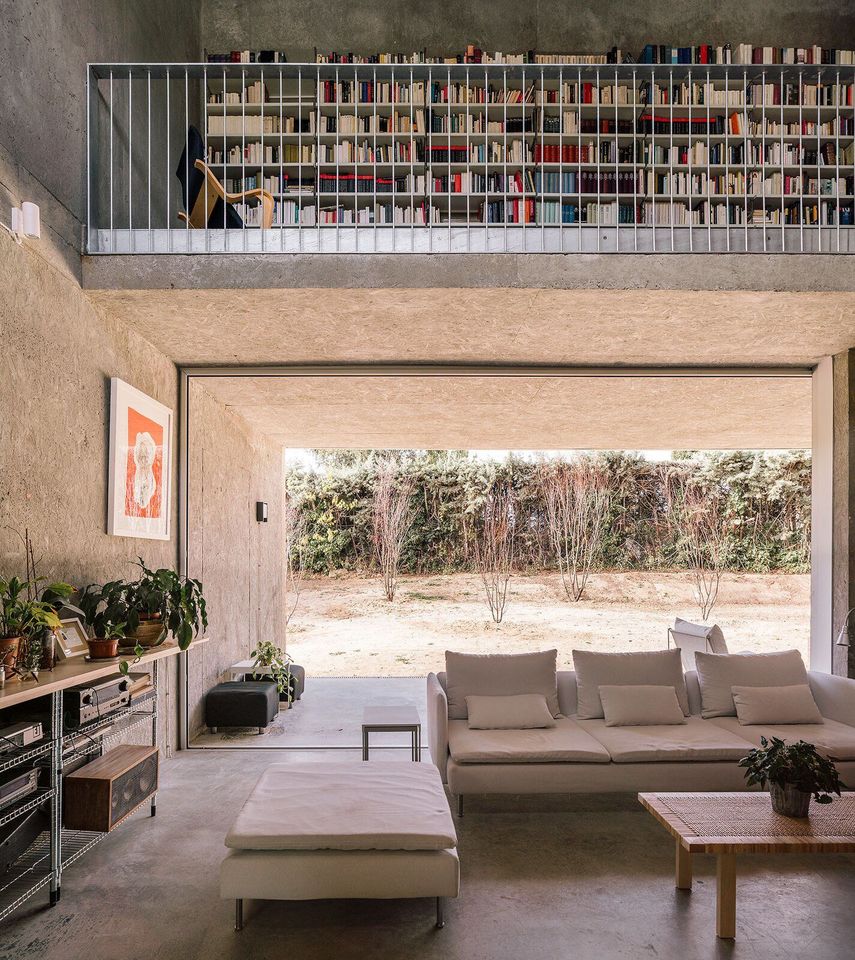 On the ground level of the main pavilion, the primary entertainment area sits below a double-height ceiling that makes room for a mezzanine-level library. Throughout both concrete-clad structures, large glass doors open up the living spaces to private terraces and internal courtyards.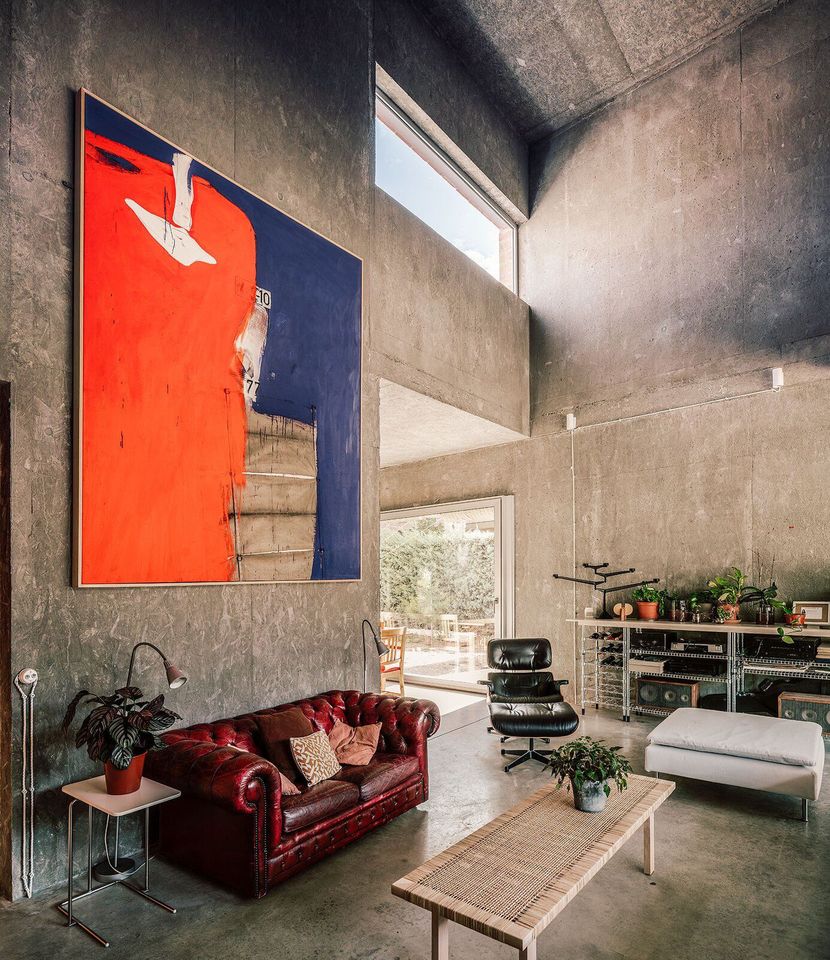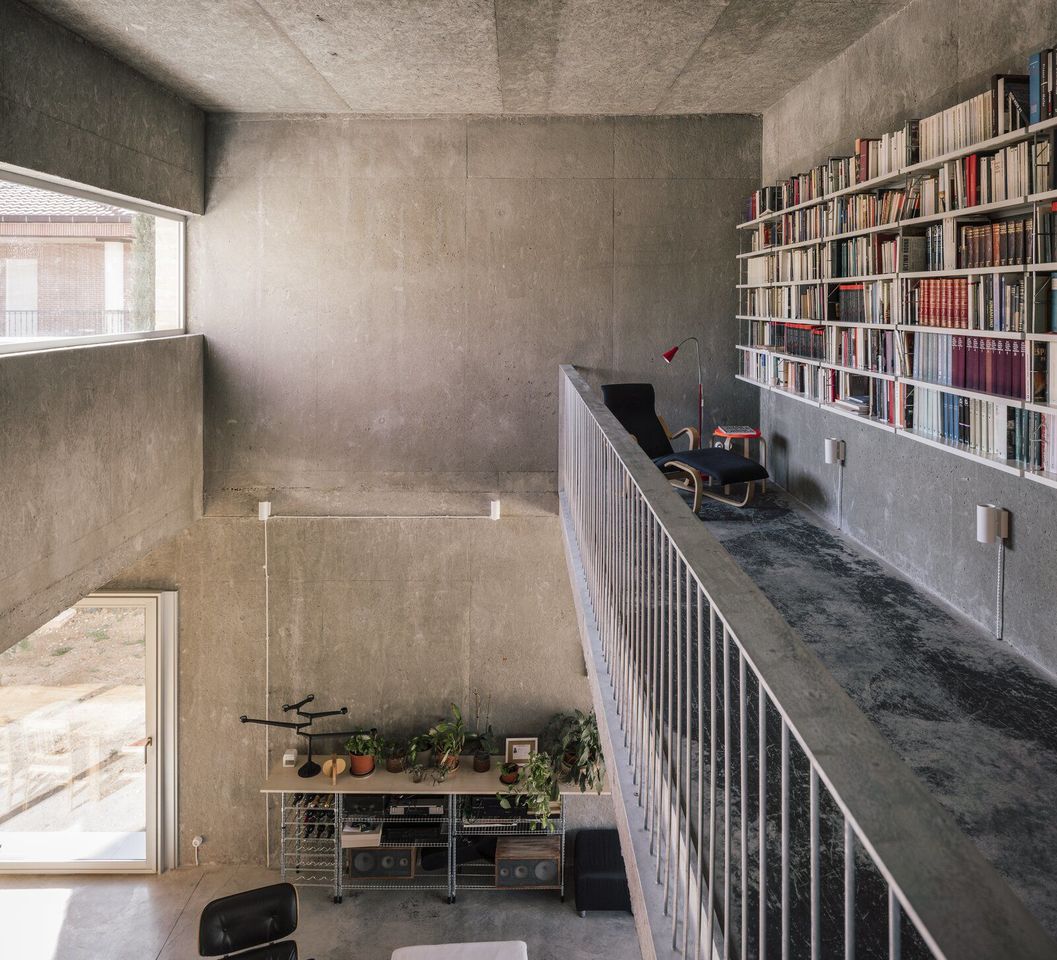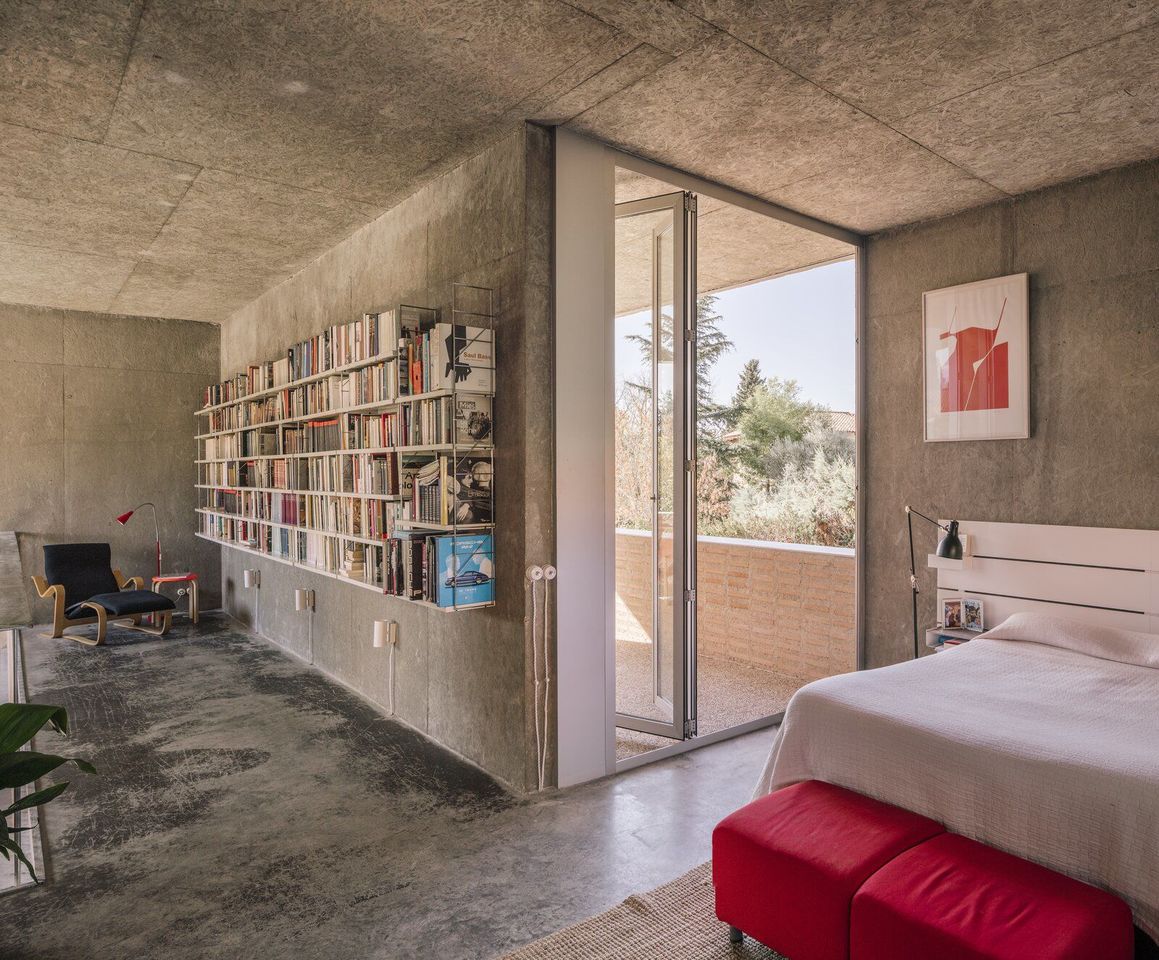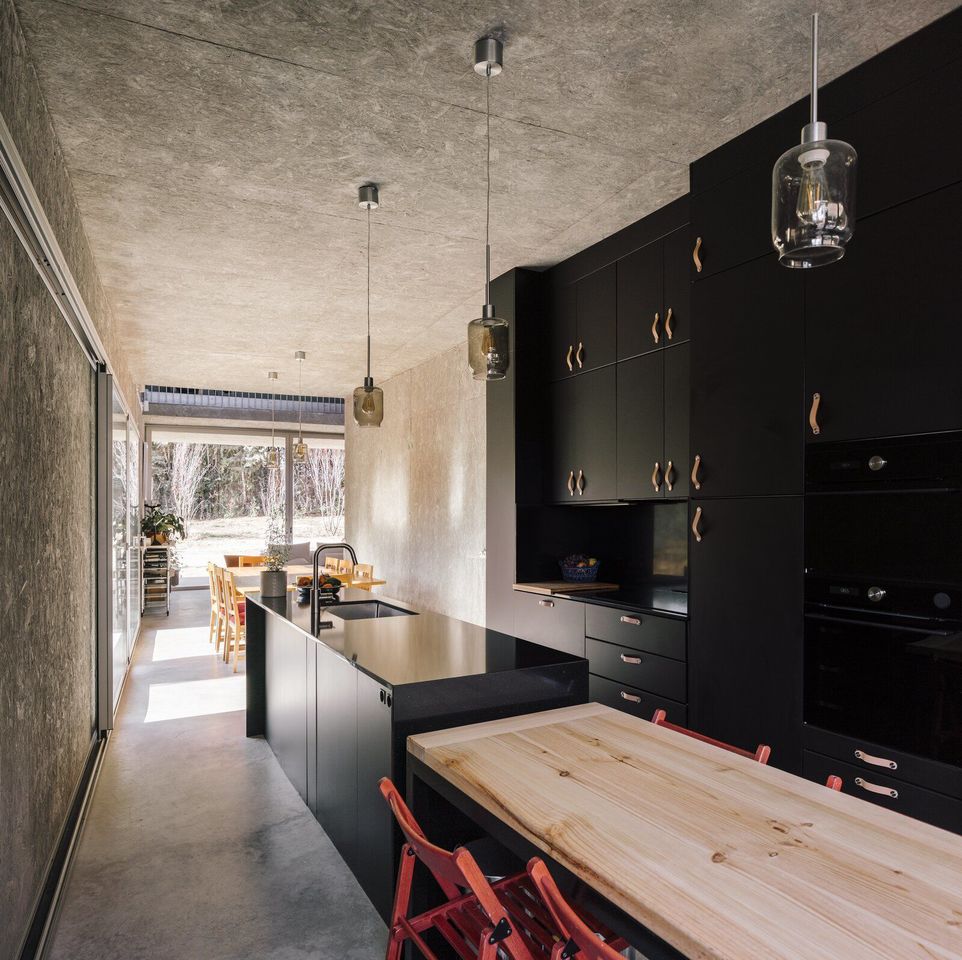 The interiors are furnished with a unique assortment of design fixtures that Malu and her husband have collected over the years, such as Eames and Marcel Breuer chairs, as well as family heirlooms owned by Malu's parents, and some new pieces from Ikea, which the architect says are "great for families with small kids."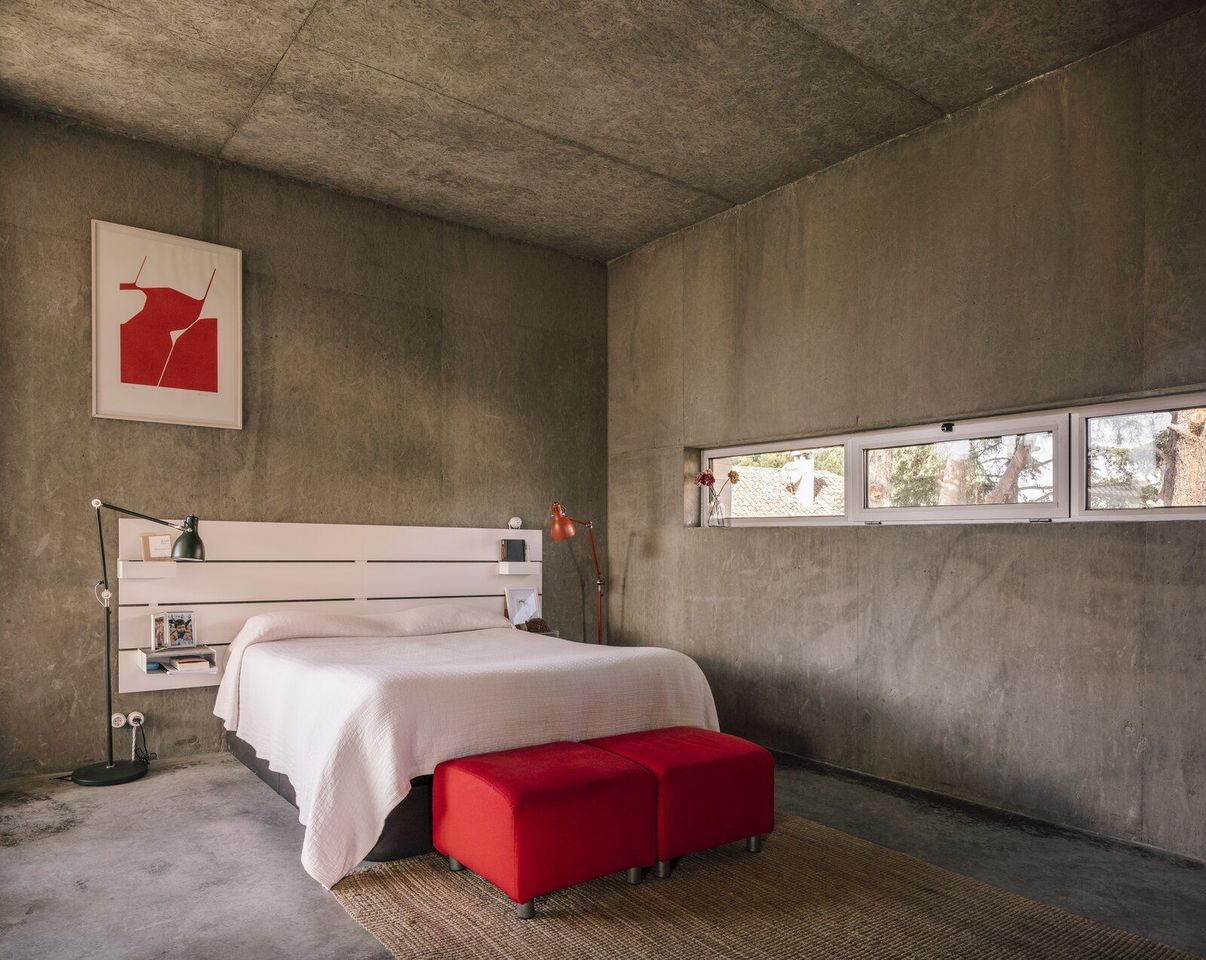 When it comes to creating a multigenerational home that reflects the tastes of all the people who live there, Malu managed to find a balance. While the structure is predominantly made of textured concrete formwork, the architect incorporated brick partitions and timber furnishings to soften up the spaces and add contrast.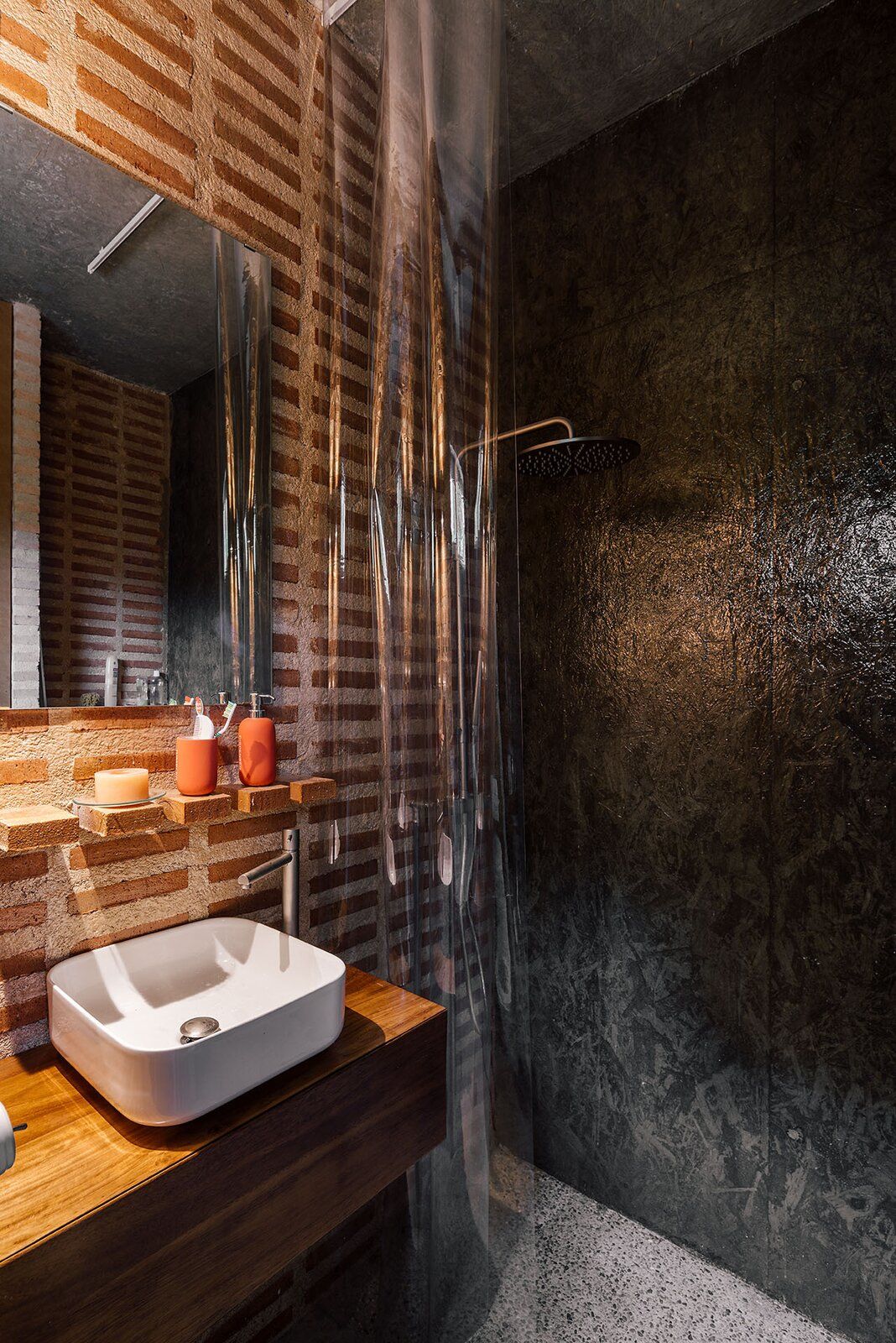 "If it were a house only for myself, I might have [used] metal doors," Malu says. "But since it was also a house for my mother, and my mother loves wood, I said, Okay, we need to [add wooden accents] to compensate for the brutality of the concrete."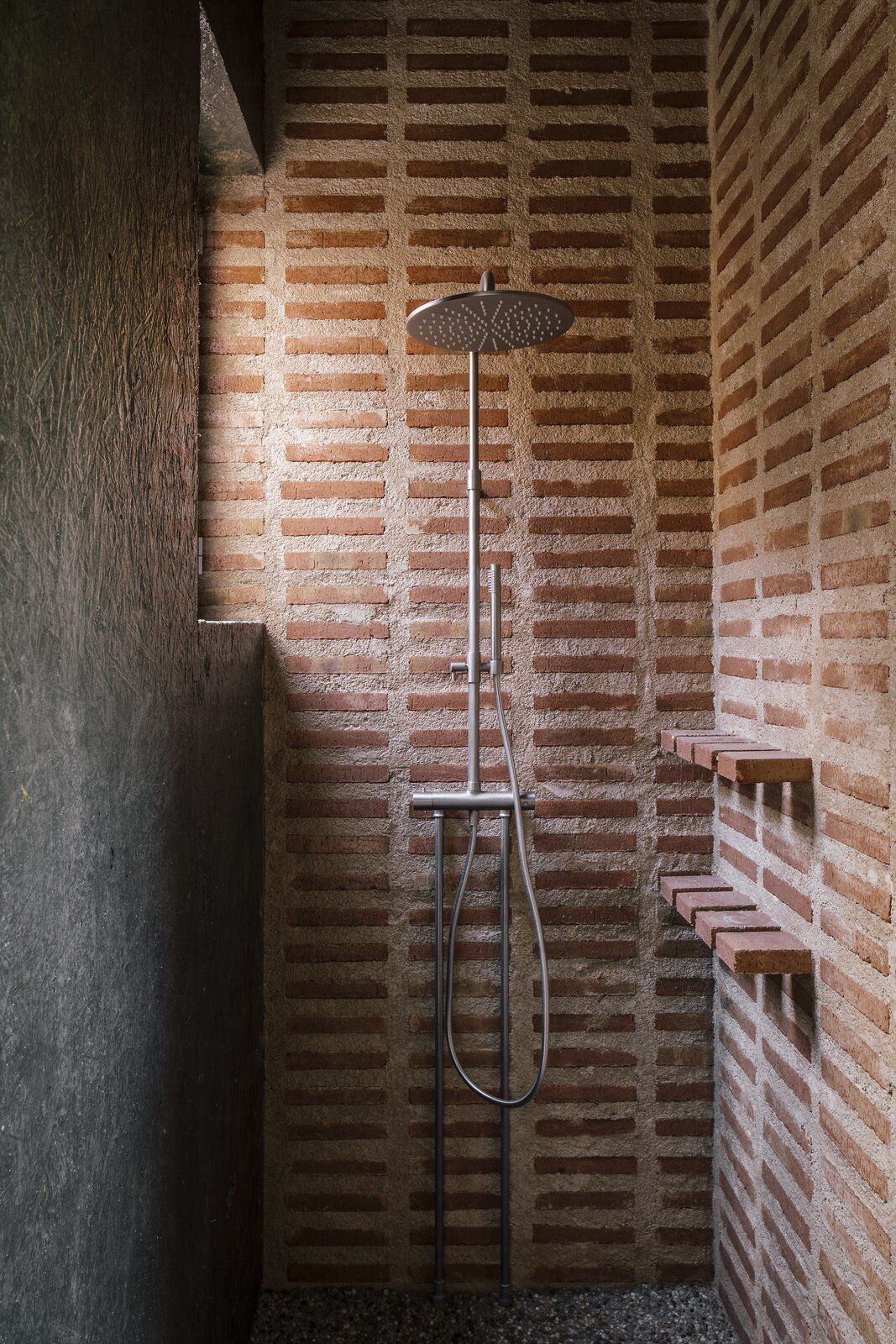 Malu's goal was to create a dwelling that would last her family "for the next 30, 40, or 60 years," she says. "I'm lucky enough to be the architect of my own home," she continues, adding that it was difficult "to think of a house that's going to adapt to your needs right now, [and] also to your future needs."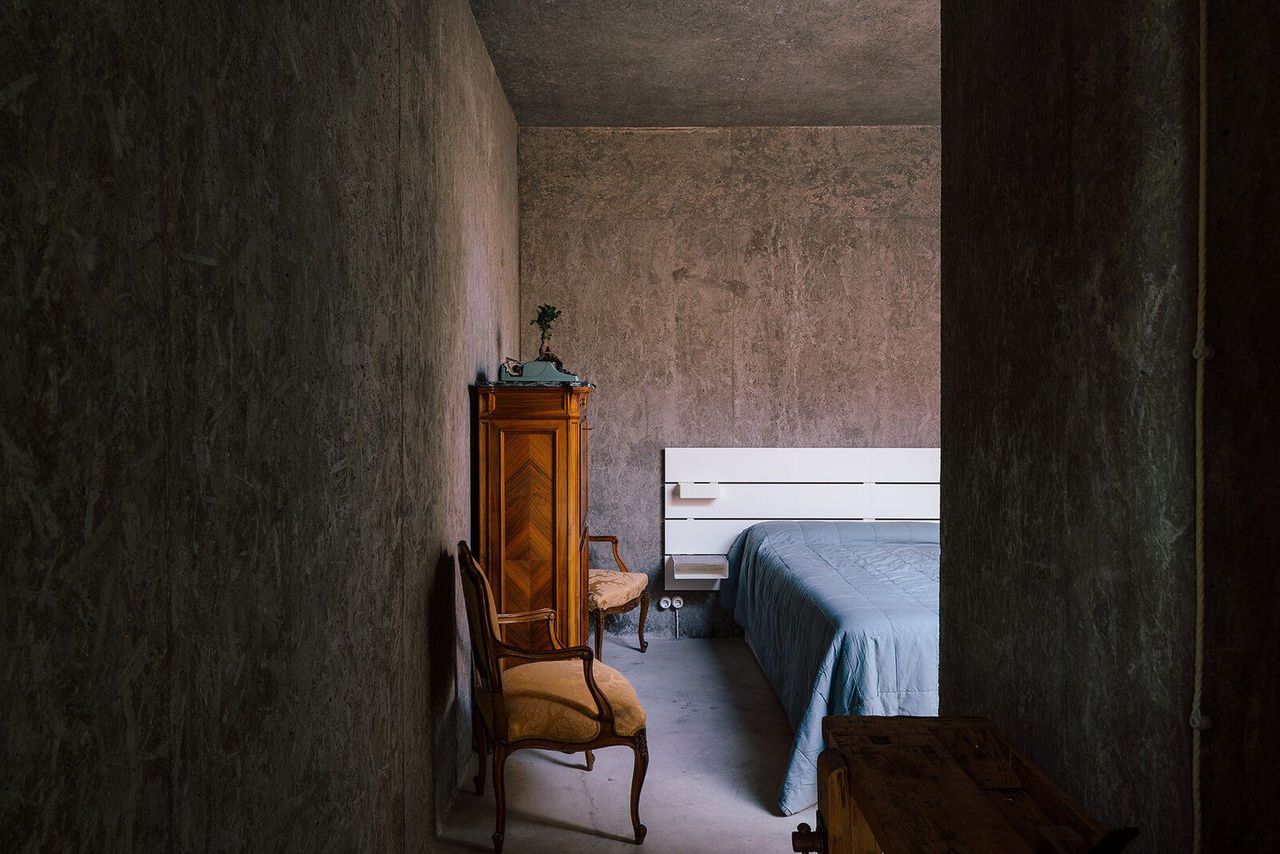 Malu's other key objective for the home was to let in natural light and ventilation while also maintaining privacy. The architect states that her family closes the street-facing windows at night for security reasons, but they leave the interior partitions extended to create an indoor/outdoor connection throughout the home. "We open up [the enclosed patio] in March, and we close it in October," she says.