After working from home for over a decade, Canadian architect Randy Bens found himself in need of a little more breathing room to accommodate the growth of his New Westminster–based architecture practice. Yet rather than rent an office, Randy decided to maintain his no-commute lifestyle by transforming an industrial shipping container into RBA Studio, a cozy 350-square-foot backyard office.




RBA Studio cantilevers over its concrete foundation by seven feet, and draws utilities from Randy's 1930s residence.

"The goal was to have the benefits of working from home while having an independent space for staff, a place to conduct meetings with clients and contractors, and to simply have more room to do our work," says Randy, who assessed various home-office options before deciding on cargotecture as the most cost-effective solution-not to mention the added benefits of modularity and mobility.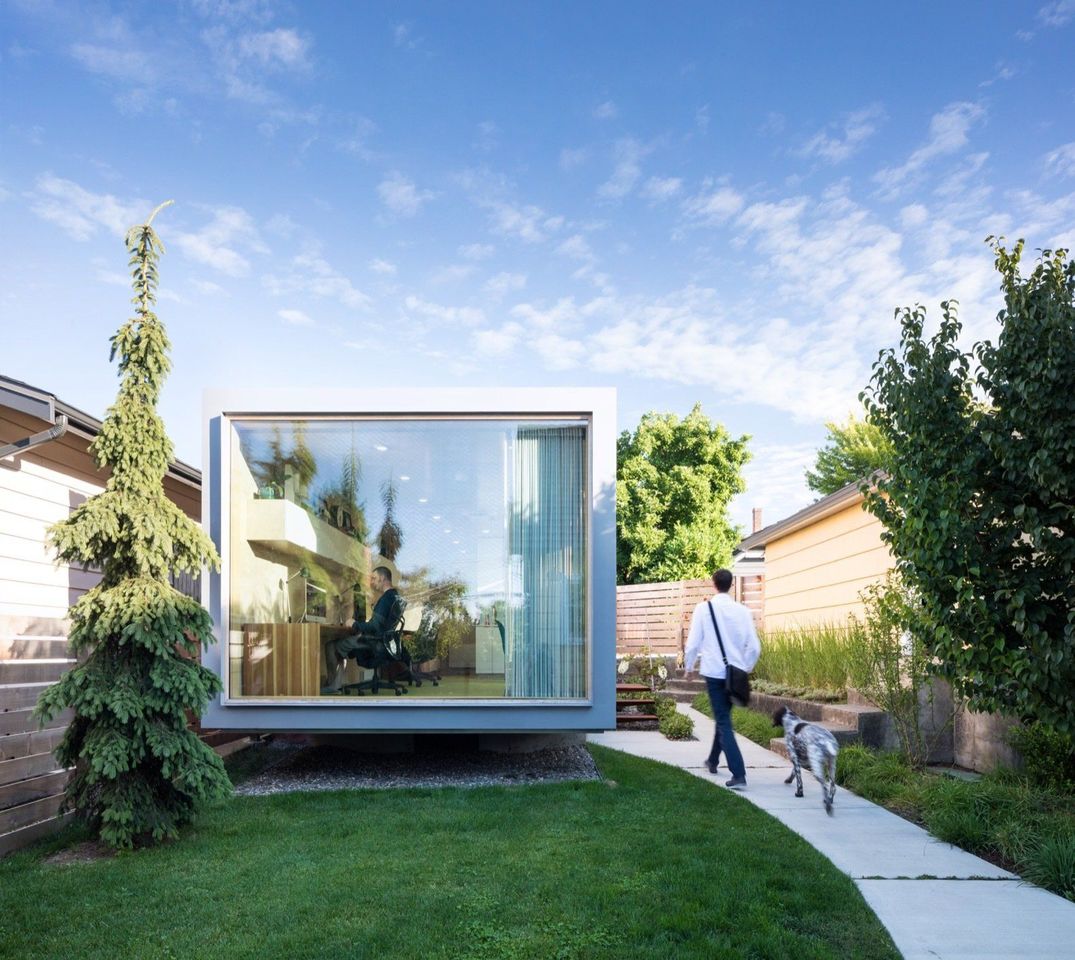 From his home in New Westminster, the commute to Randy's new office takes just 30 seconds.

He then settled on a rugged 40-foot-long container-purchased from Richmond–based ContainerWest Manufacturing Ltd.-that was originally designed for mining operations. After trimming the container down to 28 feet, Randy spent six months transforming the industrial container into a livable workspace.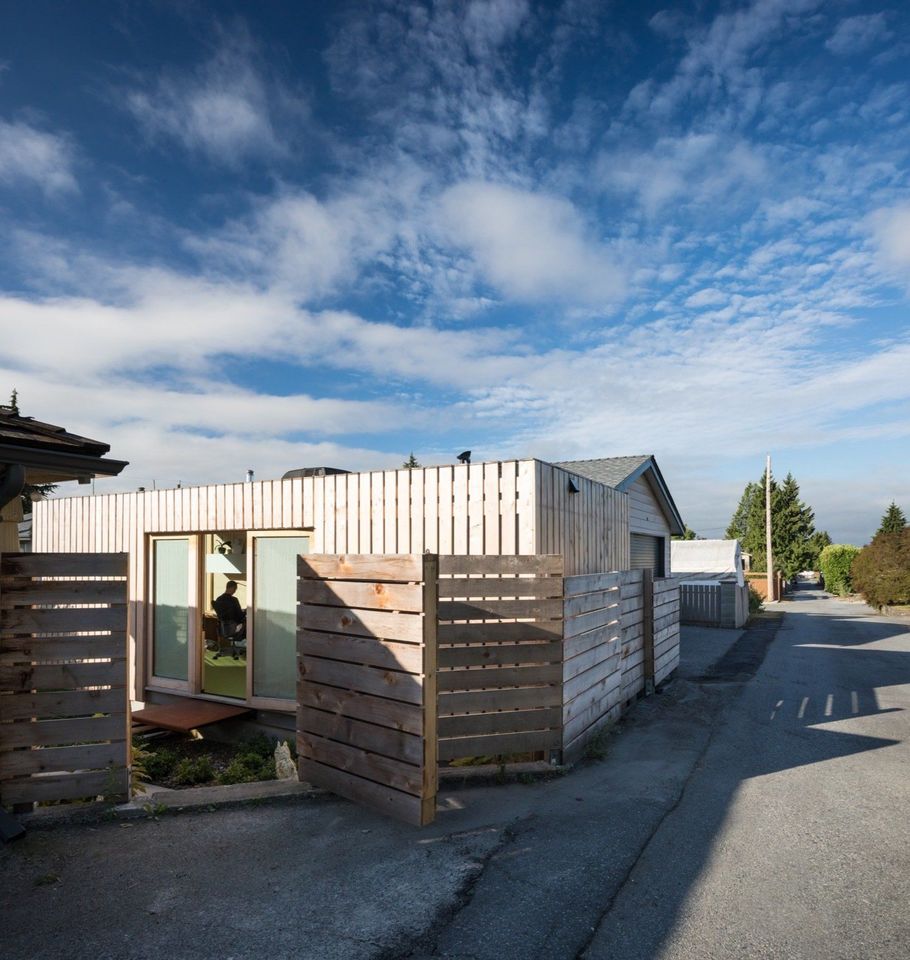 The office has been clad in yellow cedar to comply with the city requirement that all shipping containers be clad.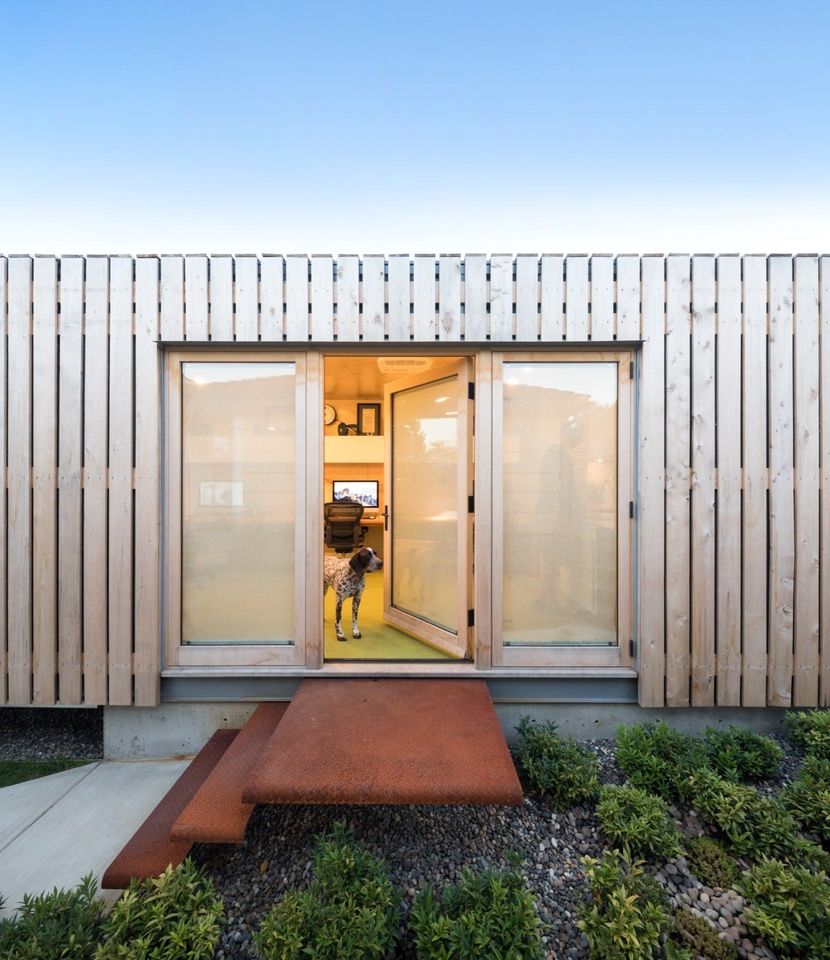 The window and door frames have also been built from untreated yellow cedar, which will weather to a gray patina.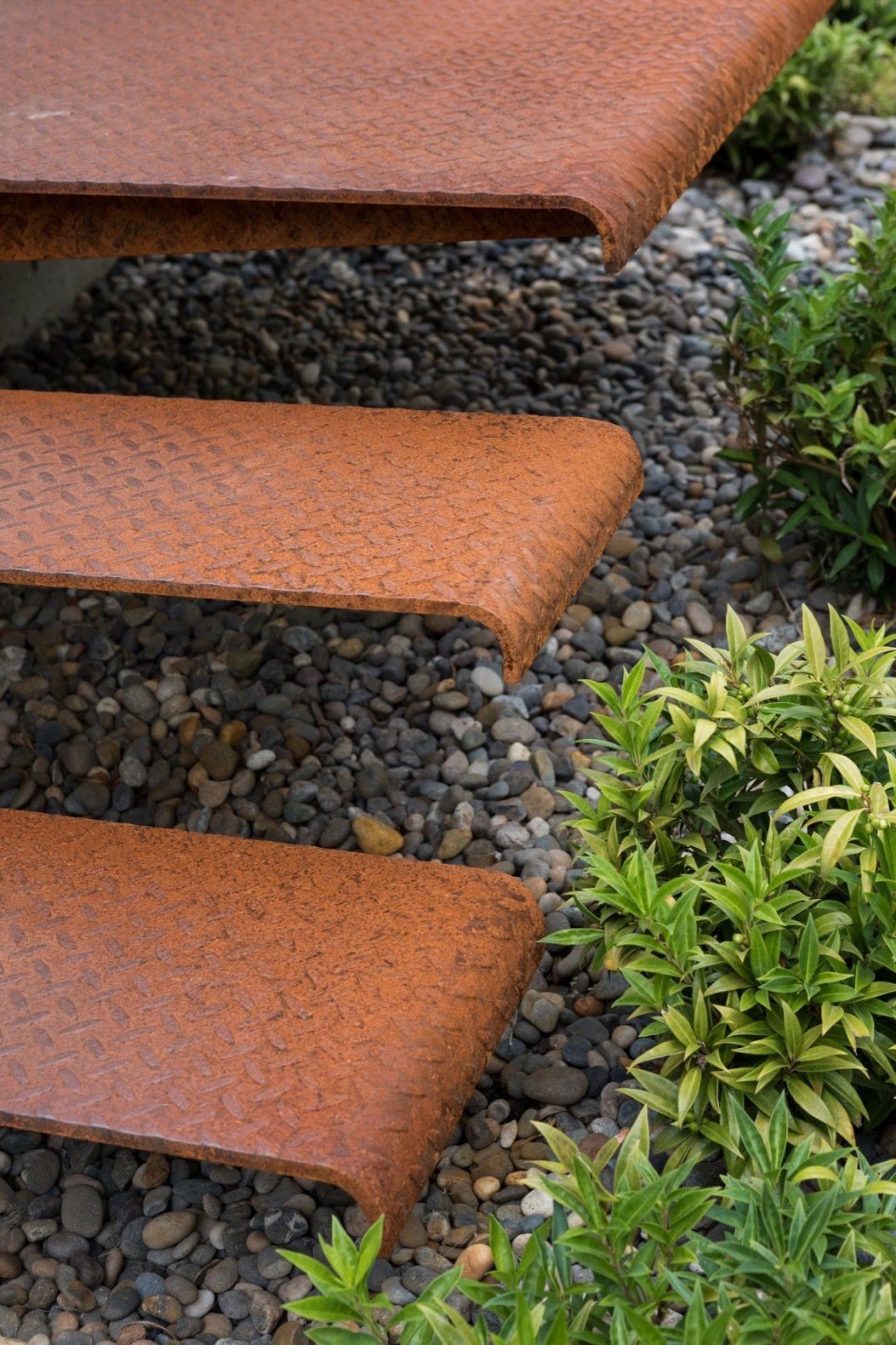 "The steel stairs have already taken on a full layer of rust," says Randy, who completed the container office in winter 2016.

The cut end of the structure was sealed with a full-height, triple-glazed window, while vertical strips of yellow cedar were used to clad the exterior. "The container was fitted out in the supplier's factory, and arrived on site 95-percent complete," notes Randy of the custom build, which was completed for a total cost of $200,000.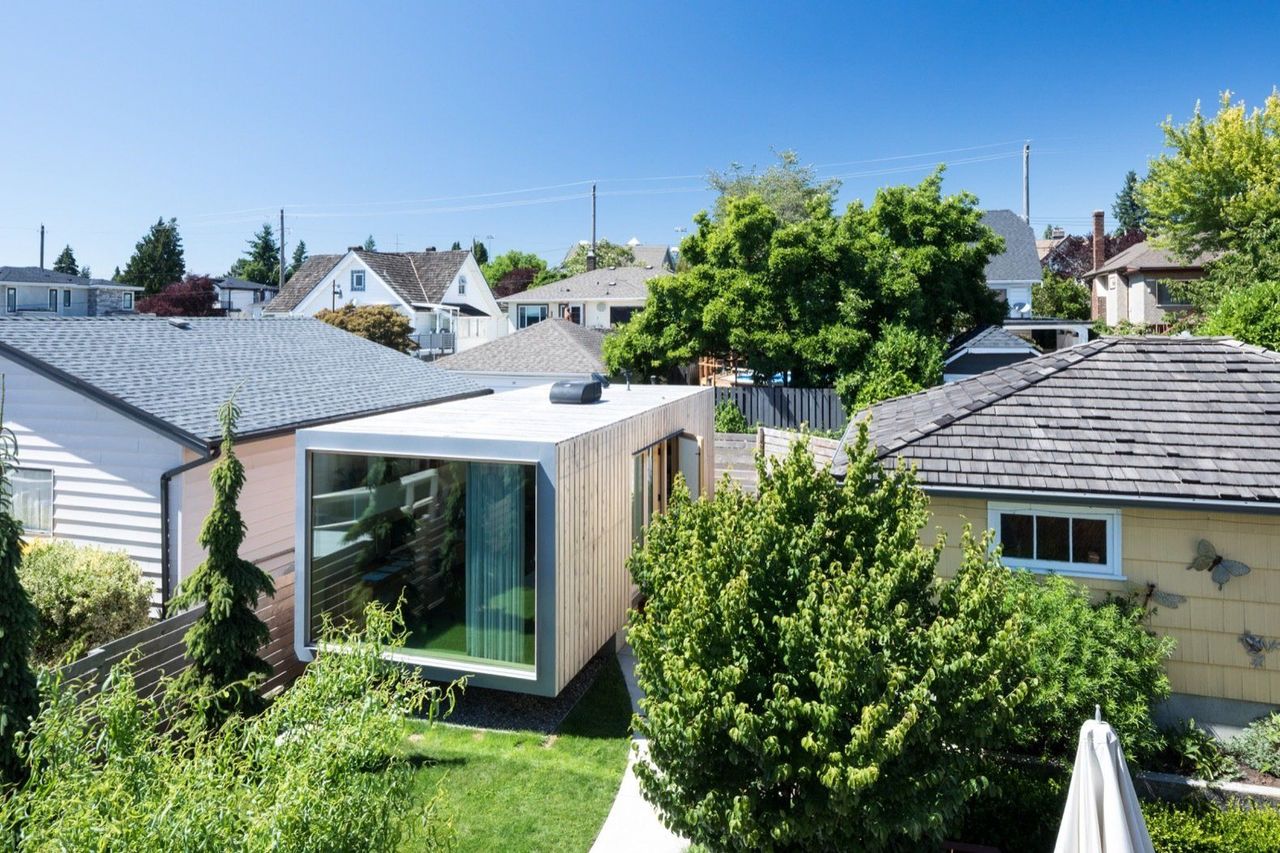 Spray foam insulation has been applied on all sides of the container. A small air conditioner helps cool the unit in summer.

Inside, the office is lined in birch plywood and fitted out with a 19-foot-long bevel-edged desk made from Douglas Fir that comfortably accommodates three workstations.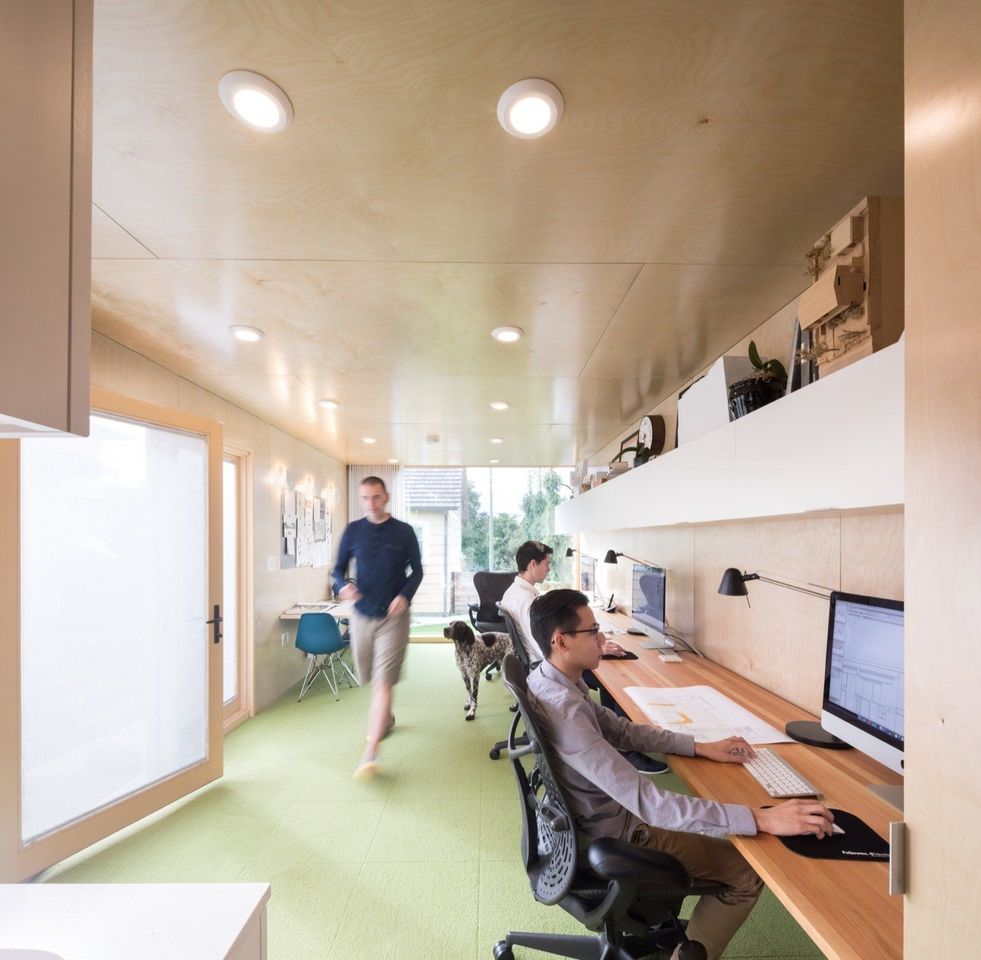 The office interior features Flor carpet tiles and walls of pre-finished birch plywood.

The office also includes custom shelving installed above the workspaces; a bathroom with a space-saving, all-in-one sink and toilet by Caroma; a meeting desk for visiting clients and contractors; and a kitchenette with a sink, bar fridge, and microwave.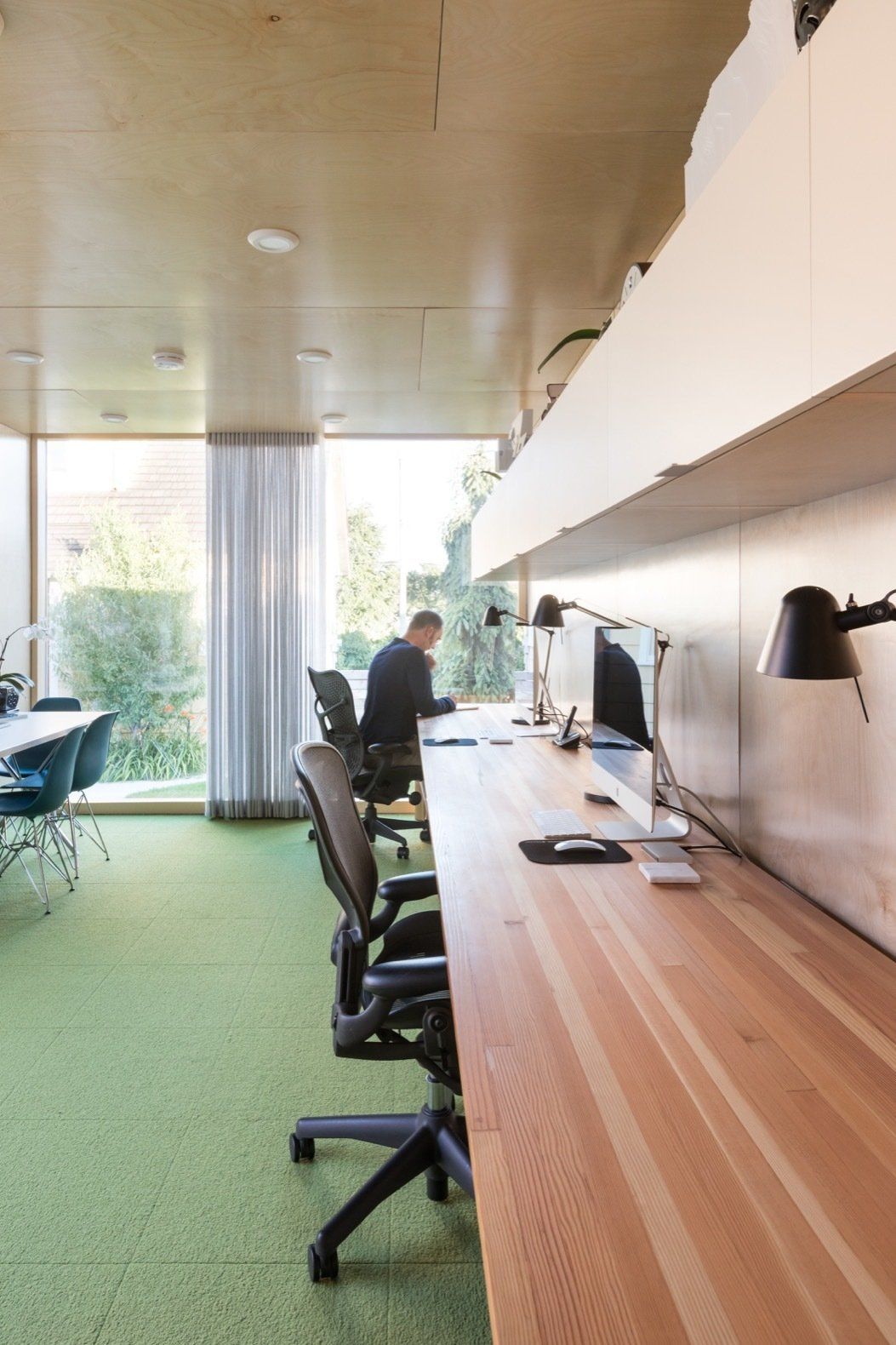 The work desk spans across 19 feet with no support.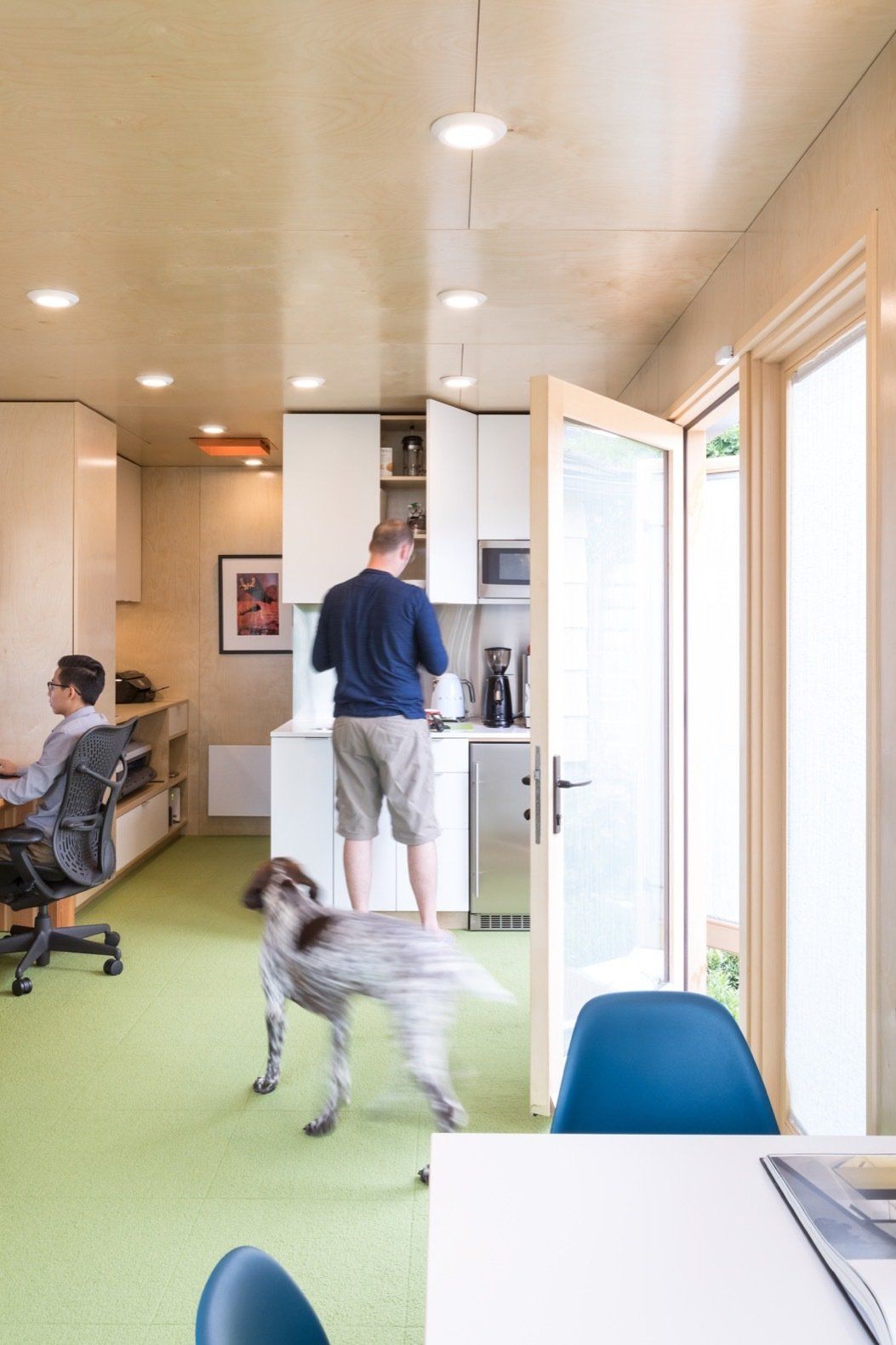 The meeting table is a Nelson X-Leg with birch wrap and a white-matte laminated top paired with Eames Molded Fiberglass in Peacock Blue. The kitchenette has been finished with Matte White Thermofoil cabinetry and a Caesarstone quartz countertop.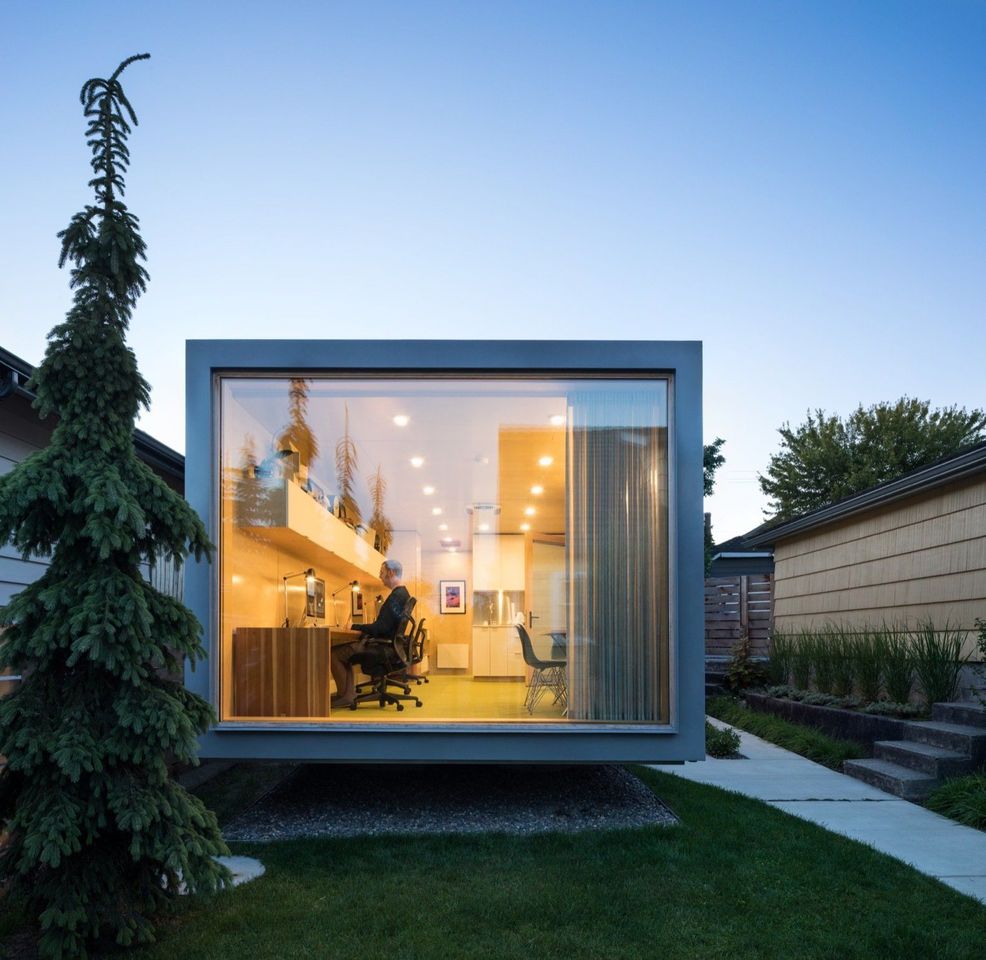 "The reaction to the project has been universal in the neighborhood and from visitors-everyone loves it," Randy says.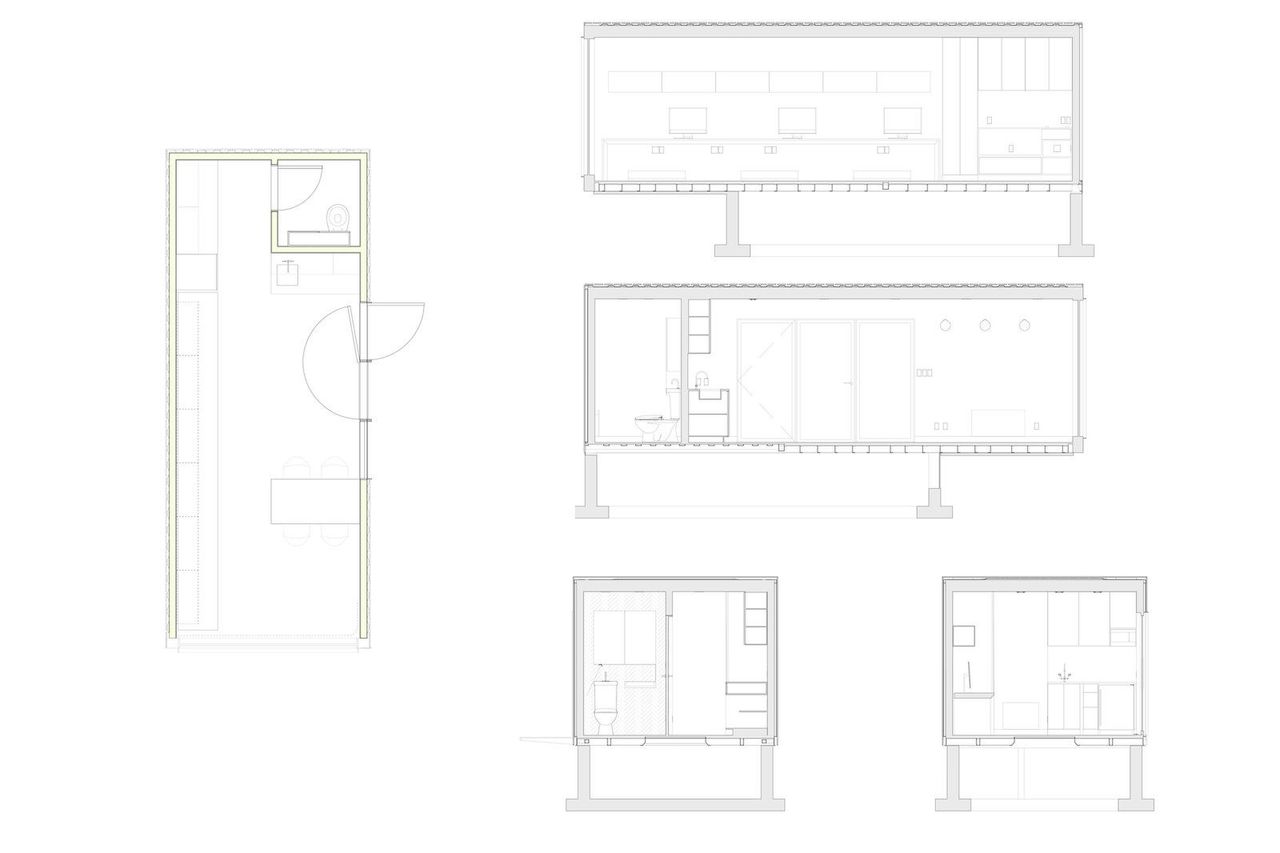 RBA Studio Floor Plan and Sections