It's not everyday that a shipping container home appears on the market-and much less so in New York City, which makes this two-story penthouse particularly noteworthy. Set above West 31st Street in Midtown, Manhattan, it was designed by local firm LOT-EK, lauded for their use of upcycled materials-in this case, a 20-foot shipping container turned into the main bedroom.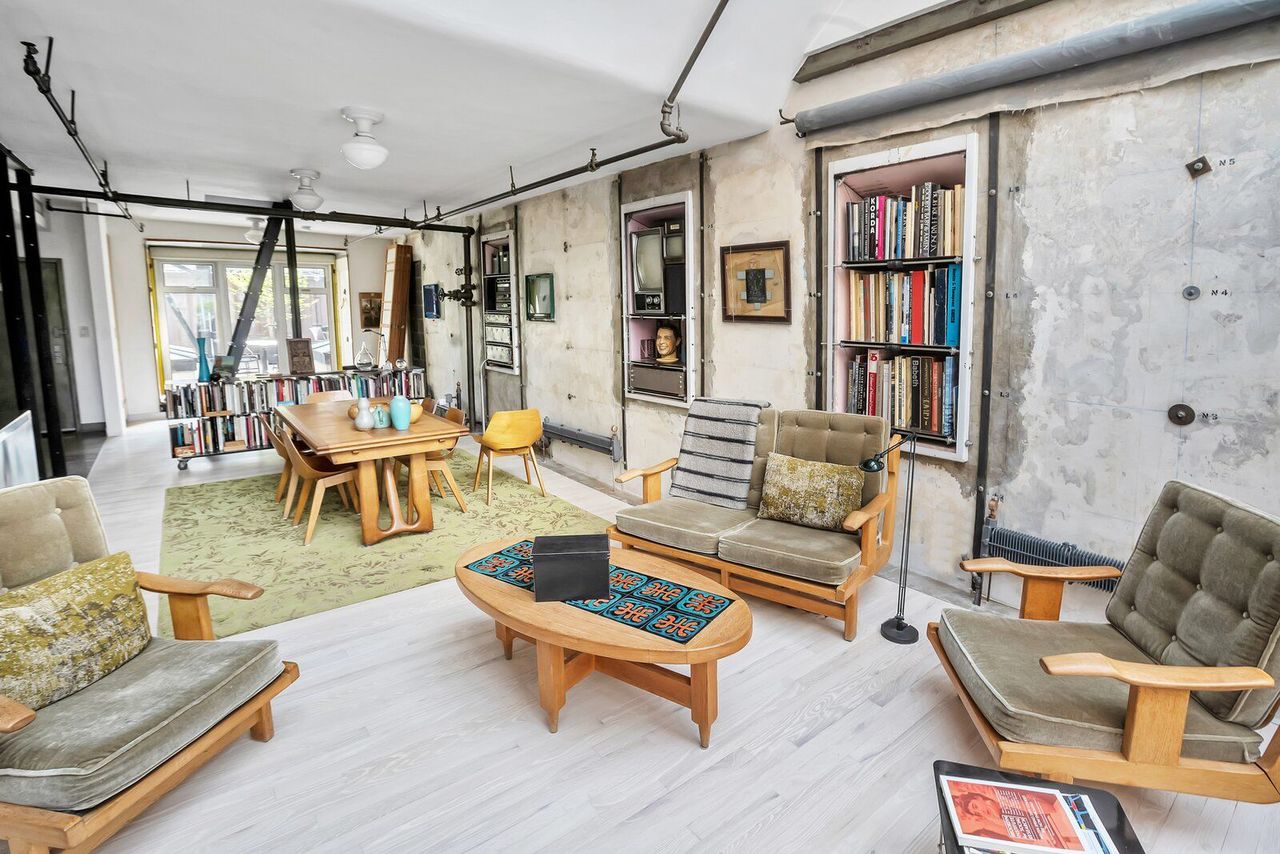 The living areas, located on the lower level, seamlessly merge by way of the open floor plan. Details such as the concrete walls, exposed pipes, and steel doors pay tribute to the home's former past as the building's mechanical room.

"This home is the most unique space I've seen in all the years I've worked in real estate," says listing agent Joe Pellegrino. "Creative and groundbreaking architecture like this makes New York what it is: the greatest city in the world, and a hub for art and design."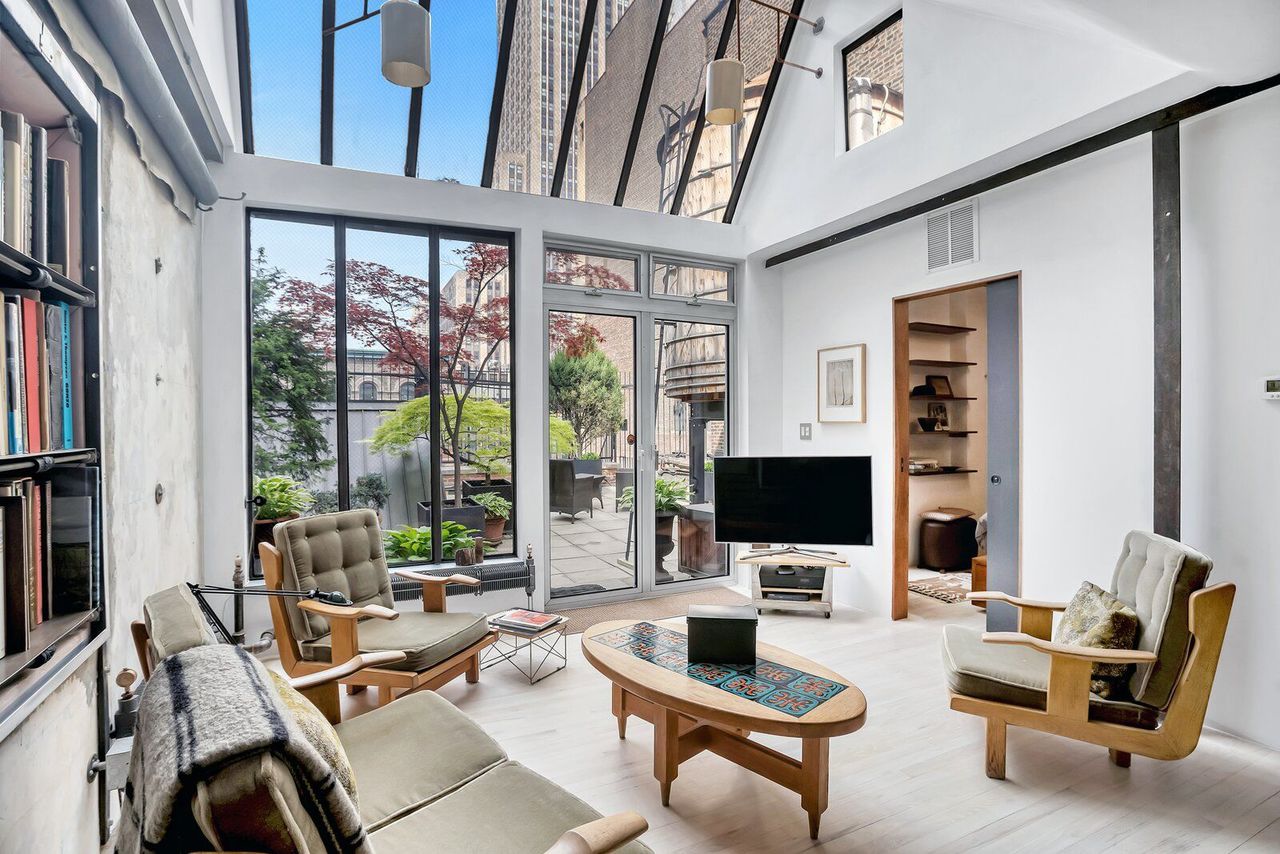 Floor-to-ceiling glazing illuminates the double-height living room while framing picturesque skyline views.

Measuring 860 square feet, the hybrid apartment is comprises two sections. The main living area, which is located on the lower level, was converted from a former mechanical room and presents a sleek industrial aesthetic with expansive glazing, including a large bay window on the southern wall.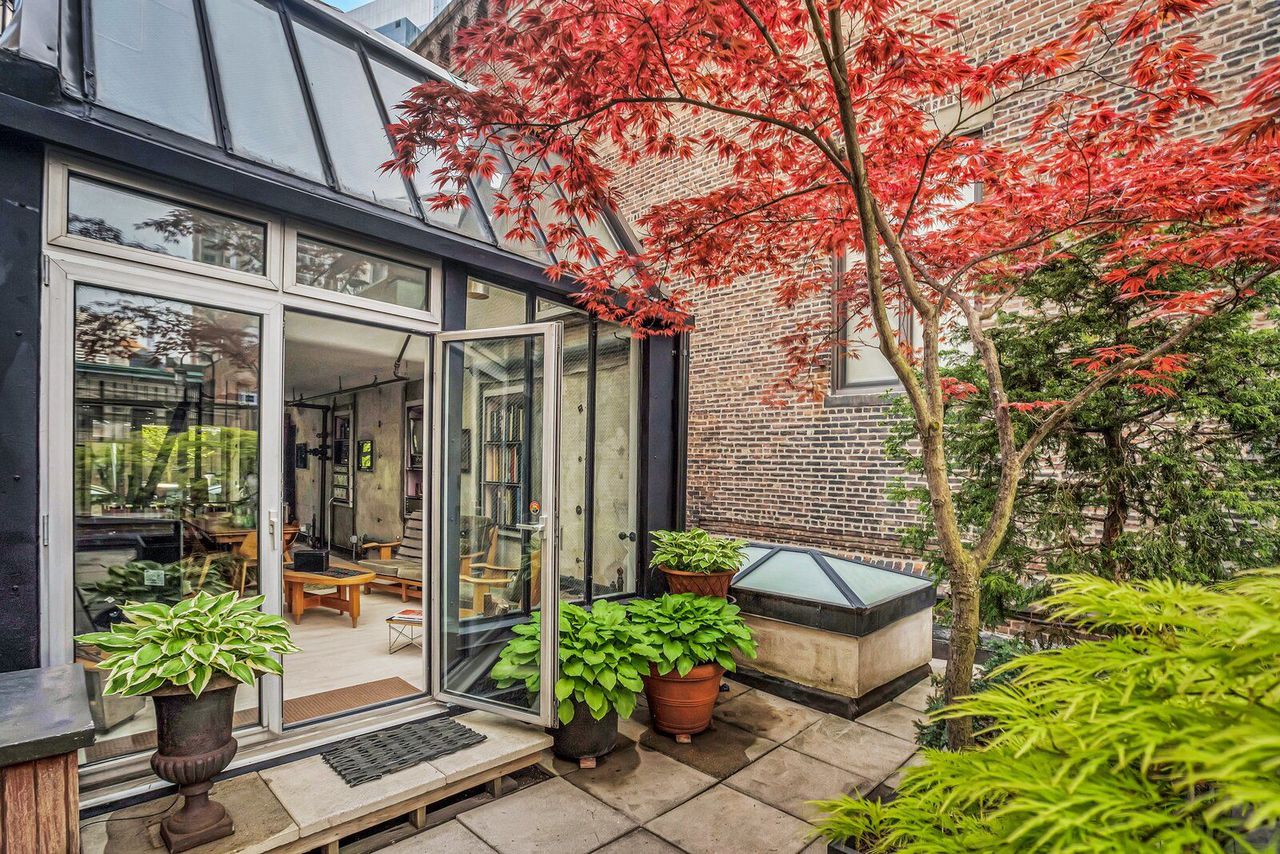 Glass doors provide direct access to the home's leafy terrace.

Working with limited square footage, LOT-EK expanded the property by installing a shipping container on top of the lower level. The new volume serves as the primary sleeping quarters and includes a multifunctional loft area.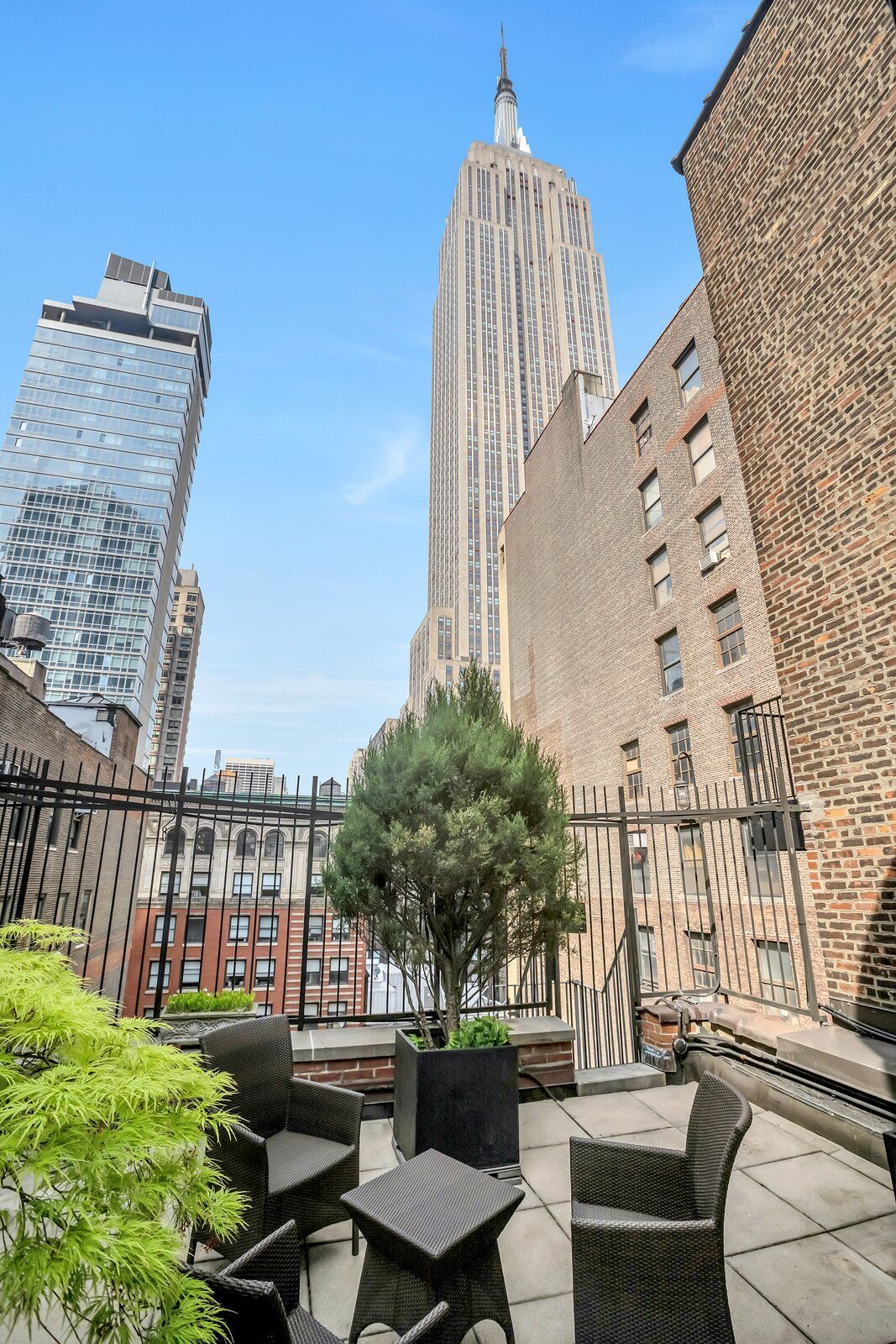 Another view of the terrace showcases its close proximity to the Empire State Building.

Clever space-spacing solutions can be found throughout the flat, such as integrated appliances and shelving made from newspaper dispensers. Yet out of the home's many highlights, the most notable is arguably its up-close view of the Empire State Building.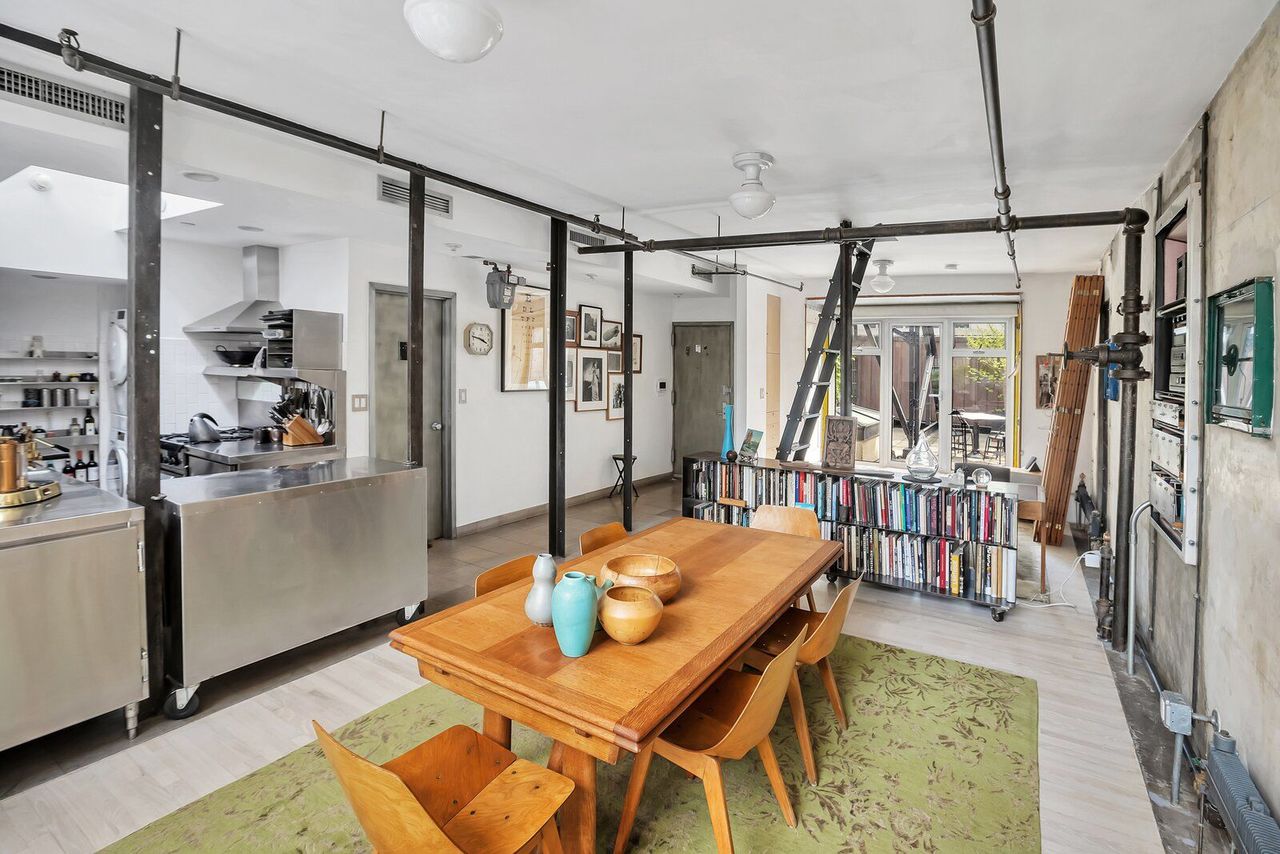 The kitchen is brightly lit by a central skylight and fitted with all new, stainless-steel appliances.

"Not only does this space offer a chance for you to feel like you're living in a piece of modern art, but it is also perfectly positioned around terraces that enable you to walk out to your own little slice of heaven and stare up at the Empire State Building in all of its grandeur," says Pellegrino. Keep scrolling to see more of the property, currently listed for $995,000.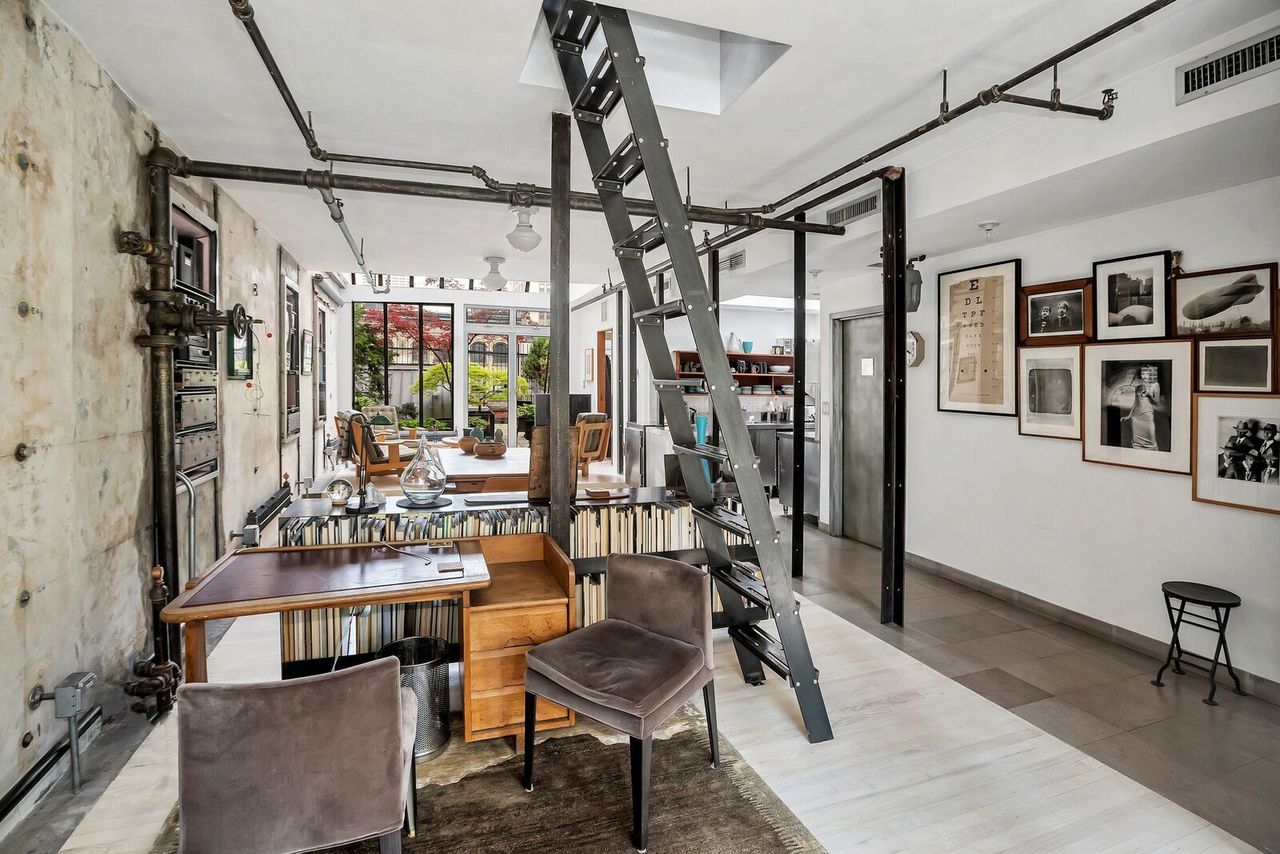 A repurposed fire escape ladder serves as the staircase to the upper-level bedroom.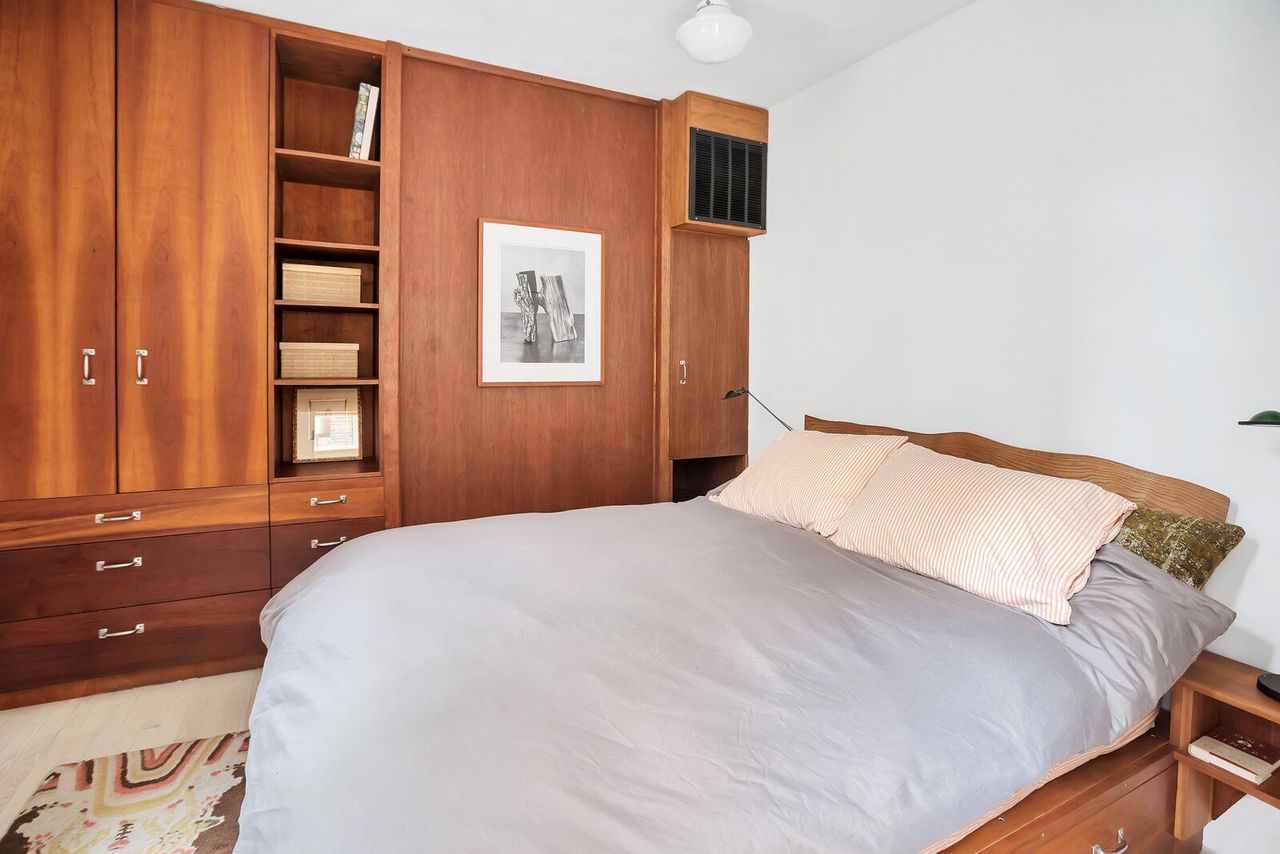 A custom-built wardrobe and shelving unit helps create a cozy, warm aesthetic in the bedroom.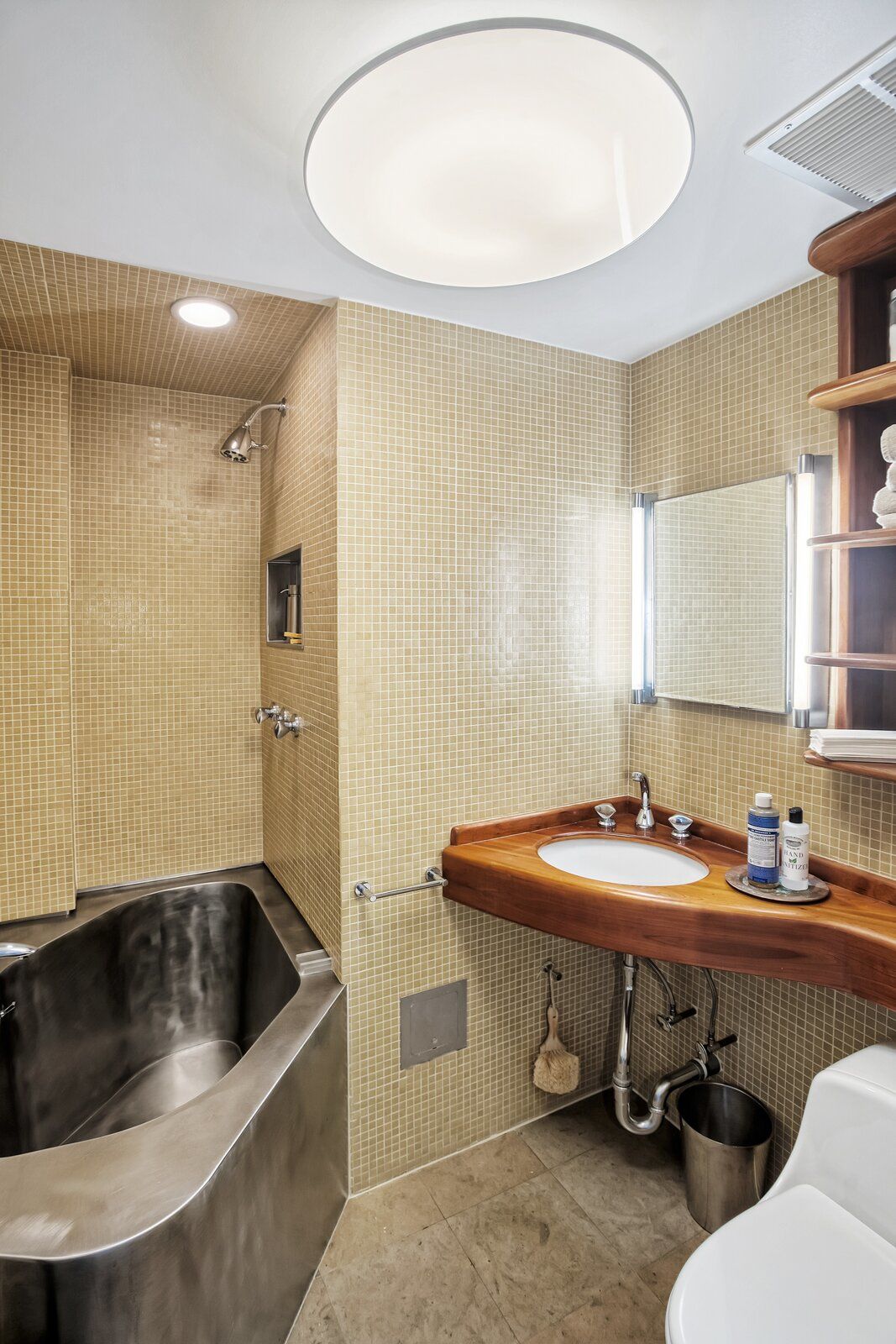 An oversized soaking tub awaits in the bathroom.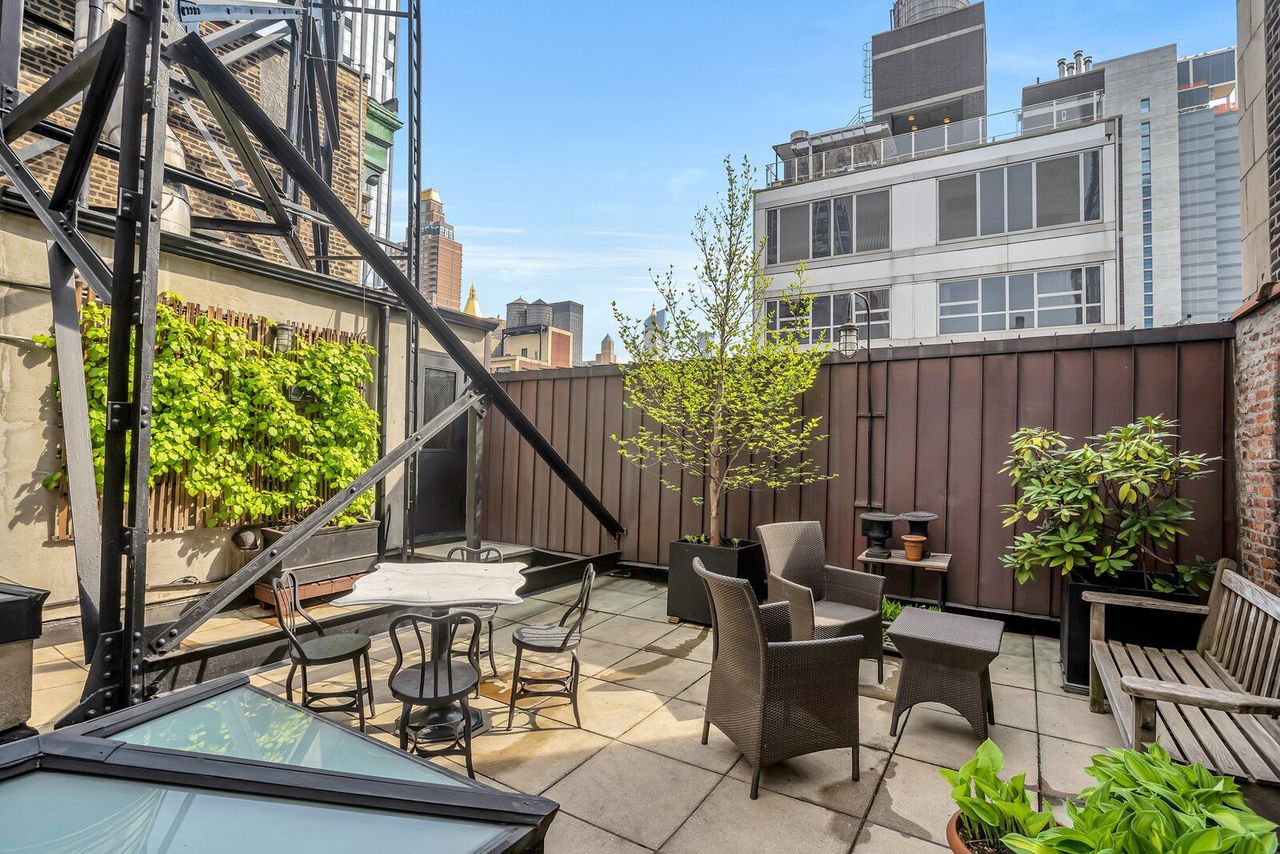 A peek at another outdoor area included with the property. Perched in a pre-war building, the penthouse is a part of a live/work co-op comprised of floor-through loft apartments.