Perched on a hillside in the small French hamlet of Breitenbach, located between the villages of Vosges and Alsace, is a cluster of soaring wood-clad cabins. Despite their scattered appearance, the 14 angular structures make up Breitenbach Hotel 48° Nord, an eco-retreat designed in collaboration by Reiulf Ramstad Arkitekter and ASP Architecture.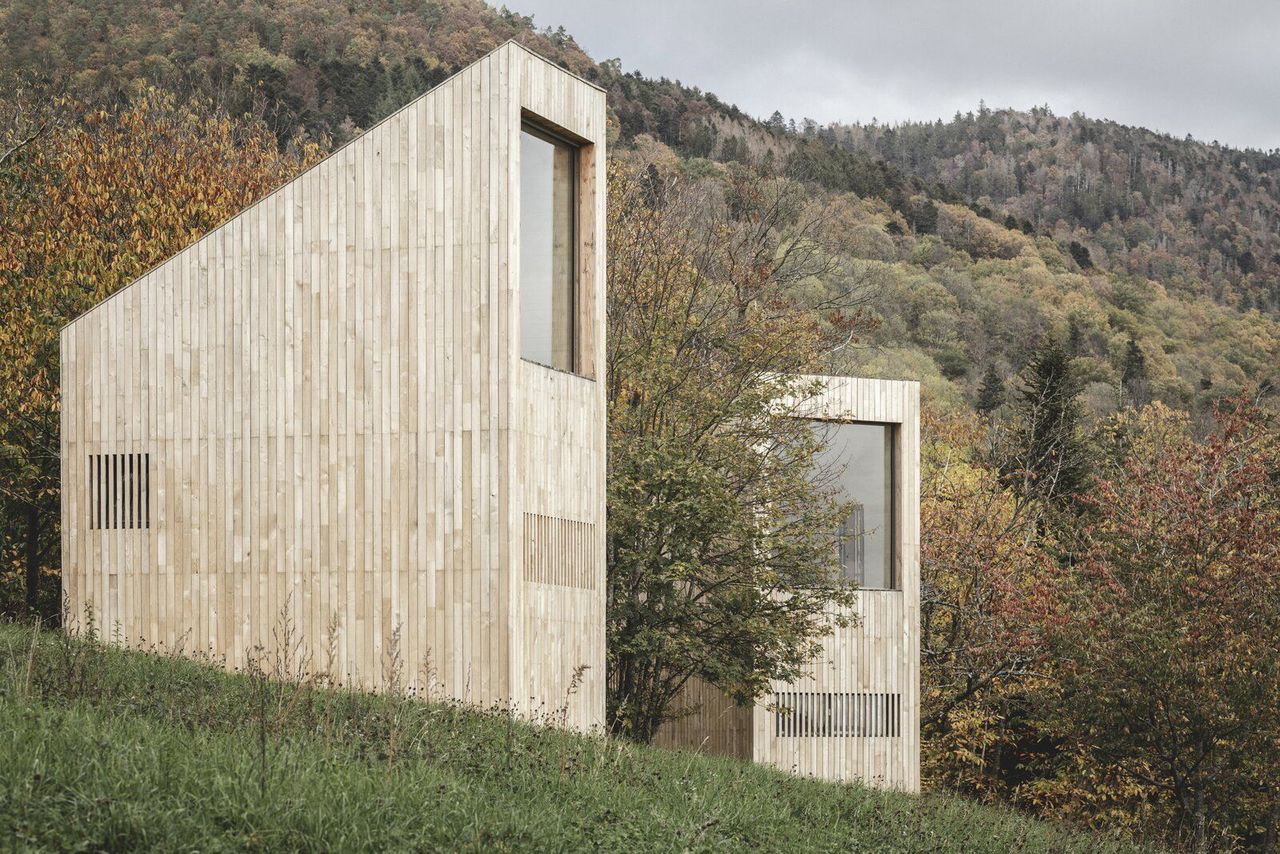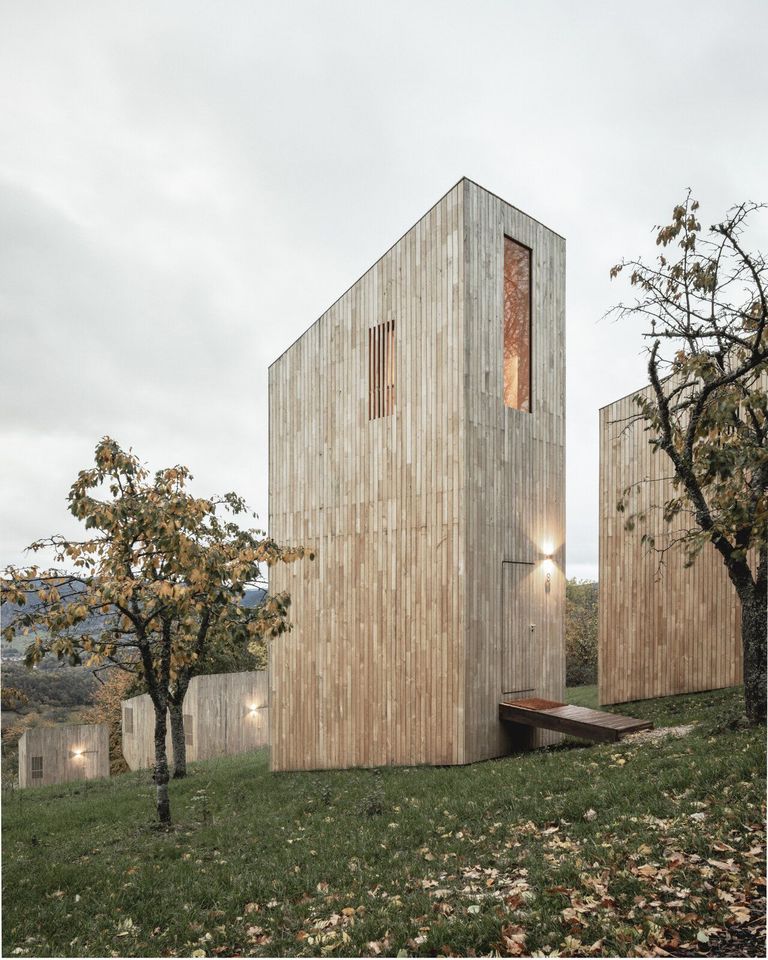 Completed in 2020, the hotel "proposes a holistic and a true ecotourism experience that's inspired by Scandinavian traditions, and builds on the region's culinary, wellness, and nature opportunities," say the firms. The structures that comprise the Breitenbach Hotel are an interpretation of the traditional Scandinavian hytte, a Norwegian word for "cabin," and they provide a way to reconnect with nature. Situated within a Natura 2000 site, the project was designed to fit into a preserved setting without ever disturbing it.

"The goal was not to build a hotel per se, but to create a place to live, a habitat to welcome people and take them on a sensual journey by experiencing a new universe in natural surroundings," the firms add.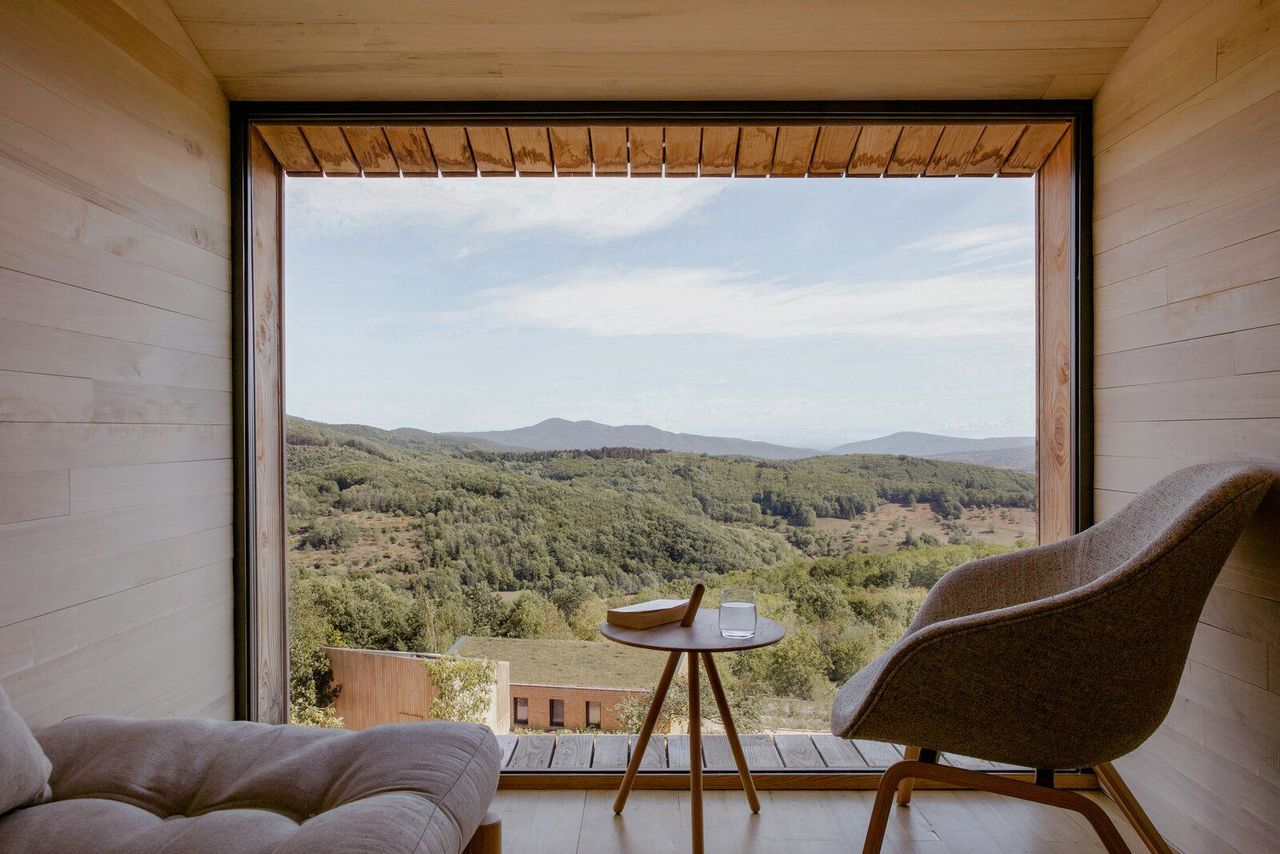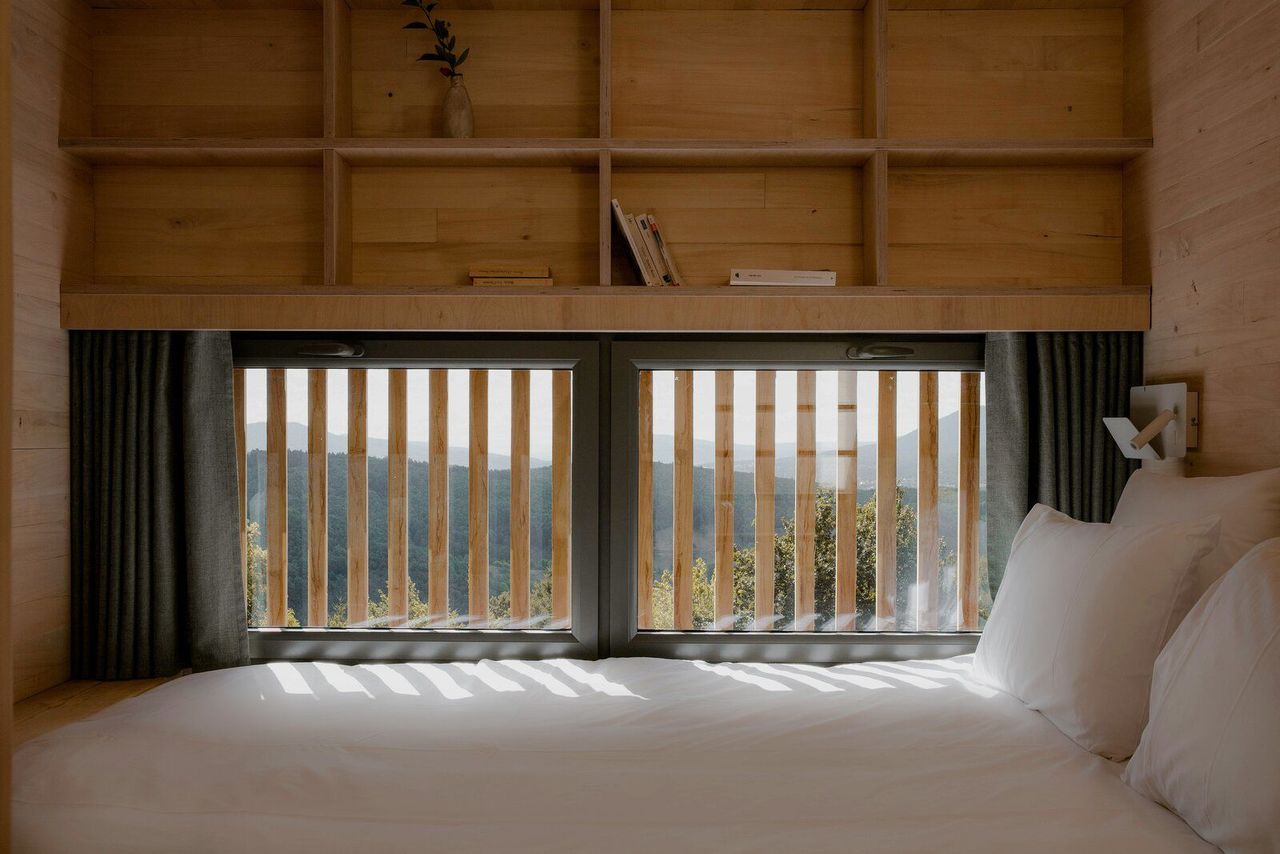 "With 48° Nord, I have imagined a space of freedom, open and intimate, where everyone can enjoy the calm of nature," says the hotel's owner and landscape architect Emil Leroy-Jönsson. "Overall, the hotel is the meeting of my two passions, my two cultures: Nature and architecture, Denmark and Alsace."