When Sharon Khosla and Chris Armes, founders of furniture design studio 16th Workshop, were house hunting in Seattle in 2013, the couple were looking for a small residence. "As designers, we were looking for a home that we could add on to and make our own," says Sharon, who is also principal at Fivedot, a local architecture firm. The designer couple soon found an 825-square-foot bungalow on a corner lot in the Central Area neighborhood. Then, they hashed out plans for a brand-new addition that would help their family of four spread out.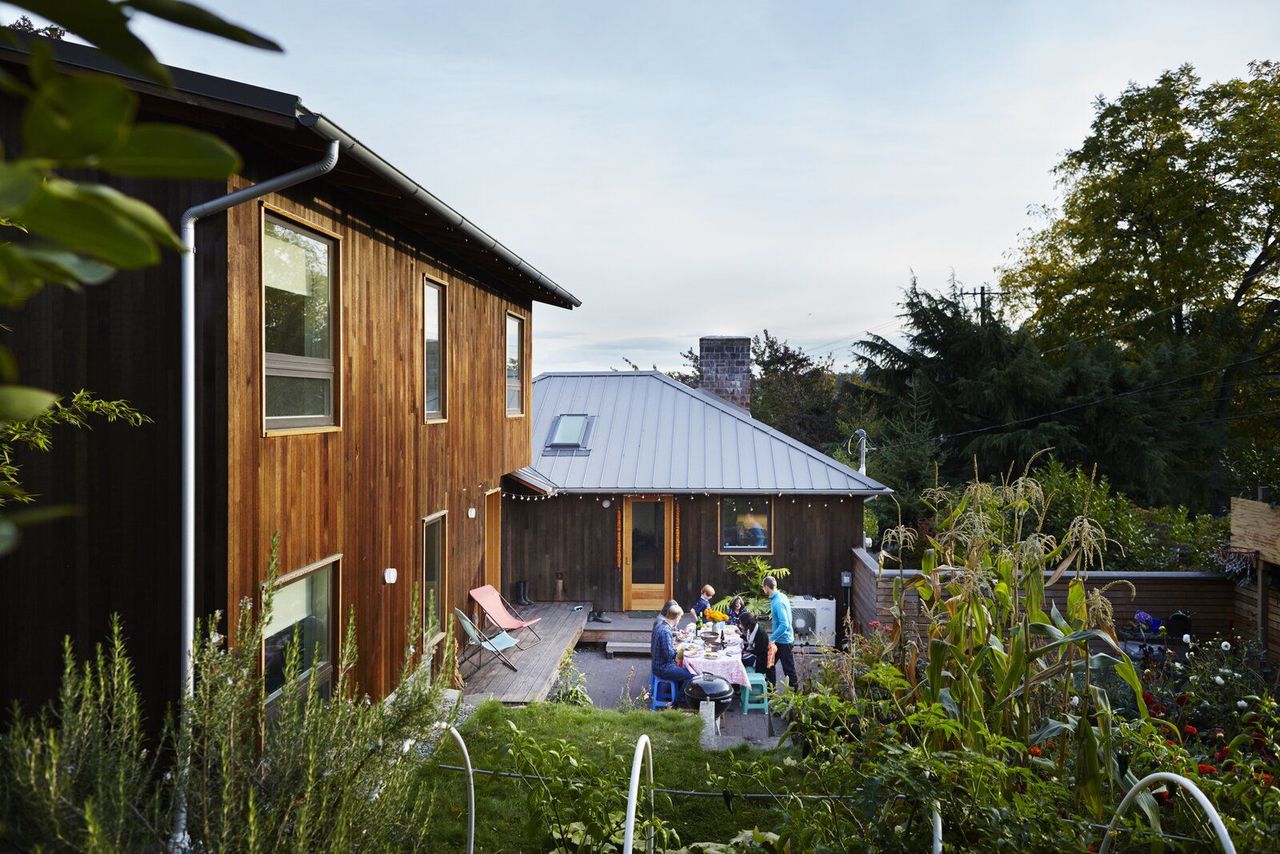 A new, two-story wing now hosts all of the home's bedrooms. On the main floor of the 1,200-square-foot addition, the couple incorporated an extra room to ensure that are enough accommodations if the grandparents come to live with them in the future. Consolidating the bedrooms to the new wing freed up the original home to become what the owners refer to as a "great room" that centers around the kitchen.

"We find that most of our activities, whether as an intimate family or with larger groups, always happen around food, or whatever comes in from the garden," Sharon says.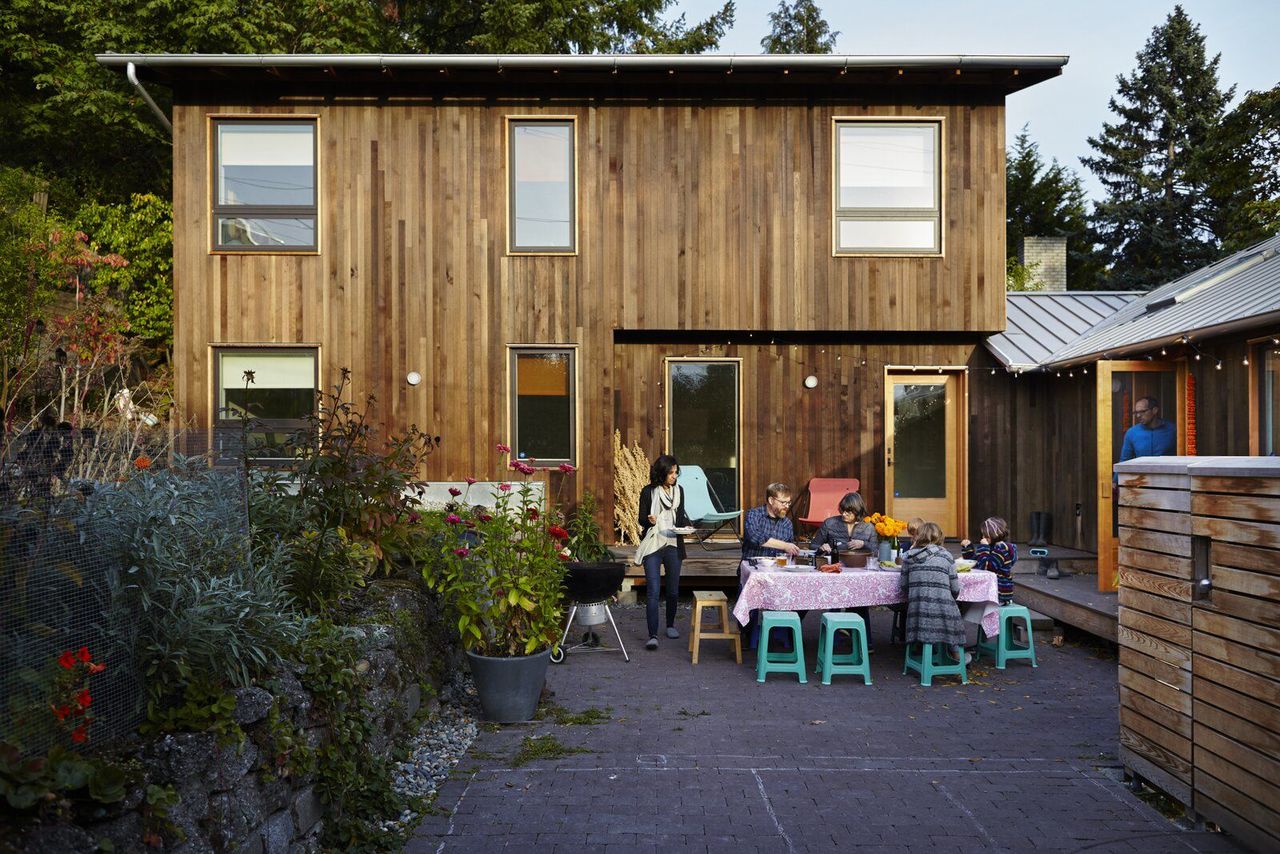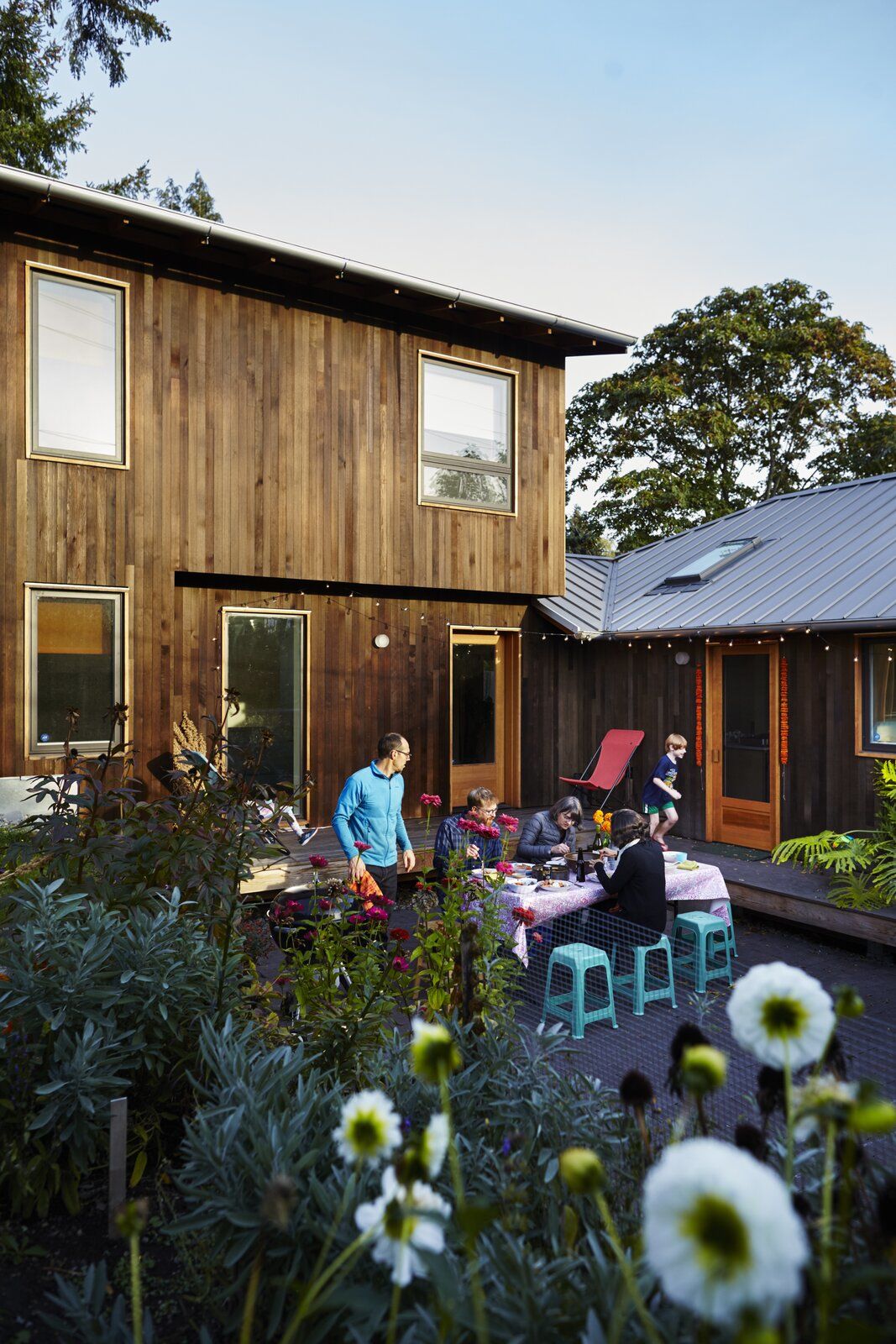 The centerpiece of the kitchen is a large island that sits under a skylight adorned with hanging orchids and tropical plants. The light-filled space features custom Oregon white oak cabinetry built by 16th Workshop, which is also integrated into the central kitchen island. This handcrafted feel threads throughout the rest of the home, where various spaces feature additional case goods by 16th Workshop, as well as bespoke light fixtures from the United Kingdom and Texas, and handmade Fireclay tiles.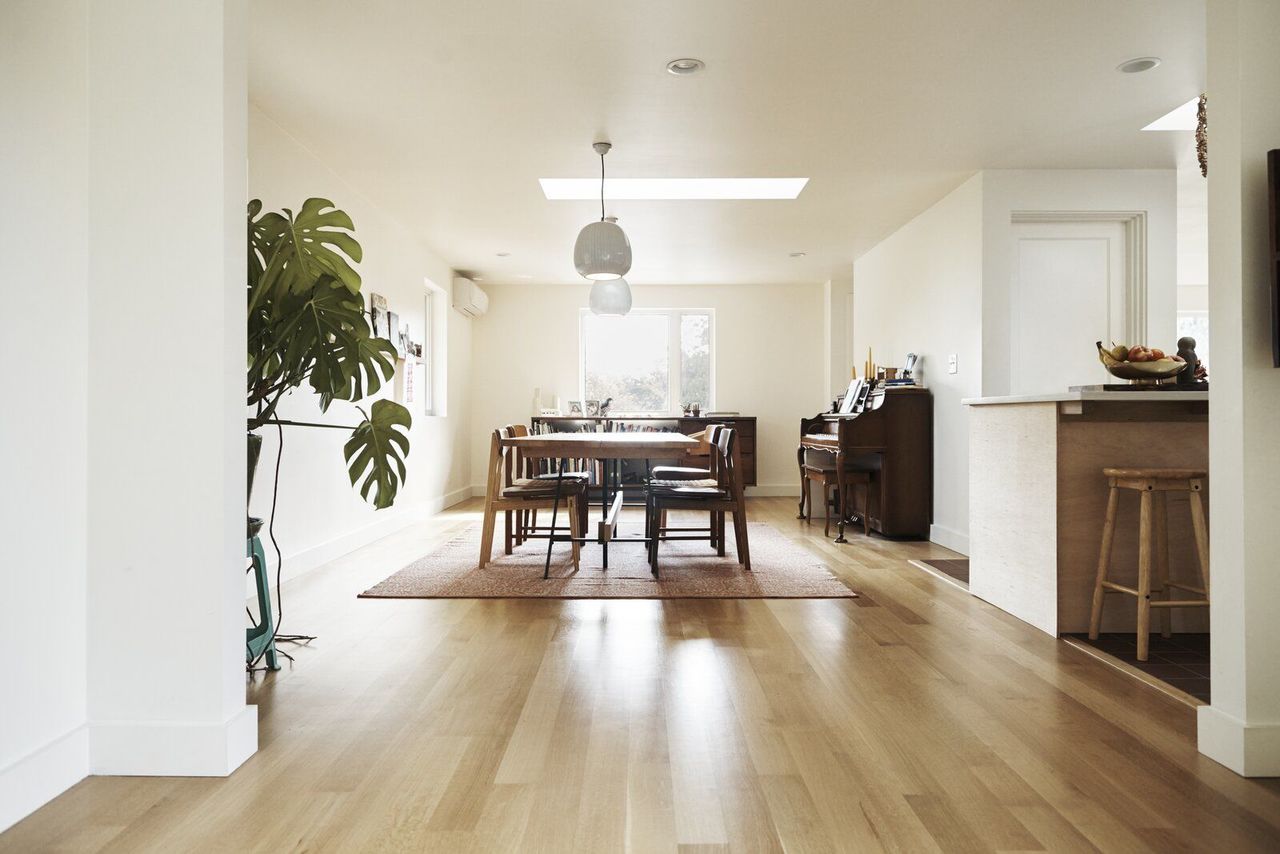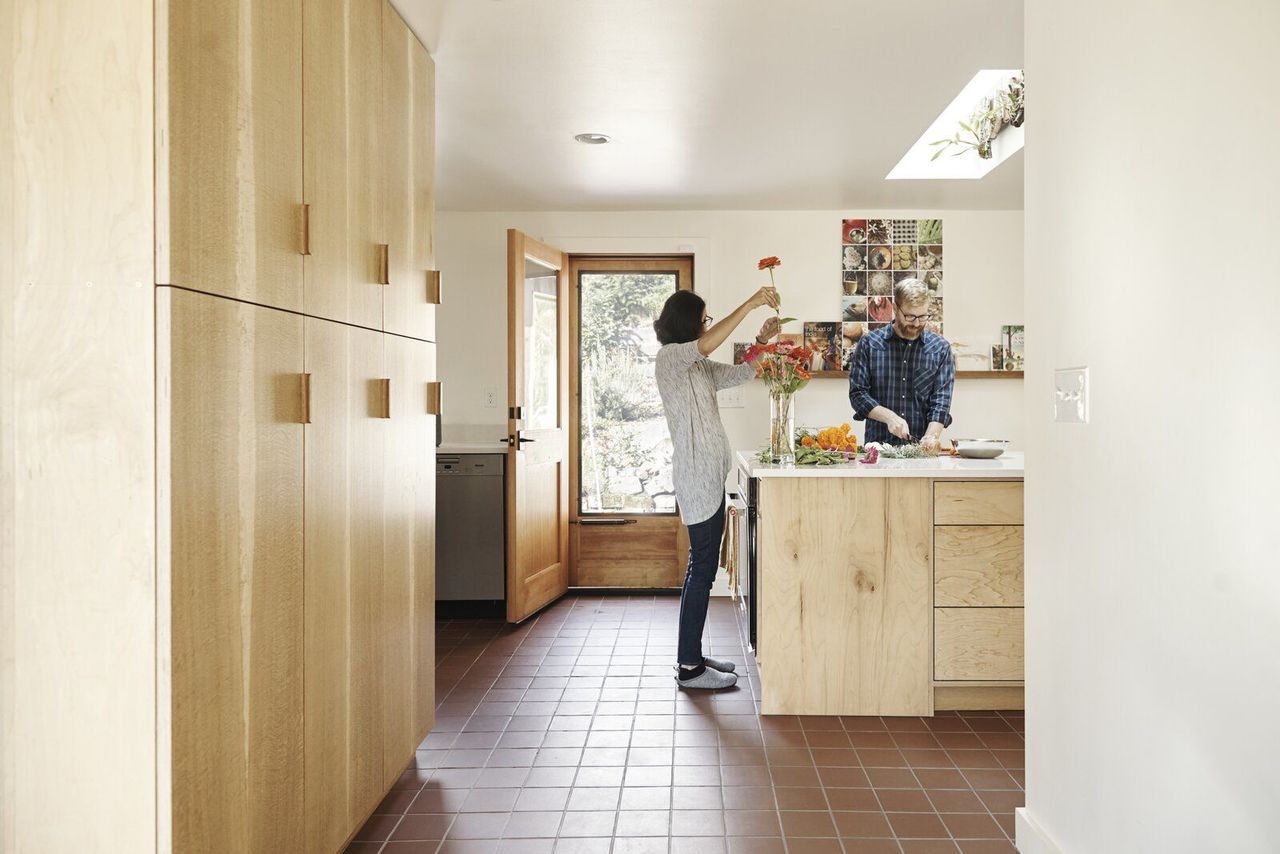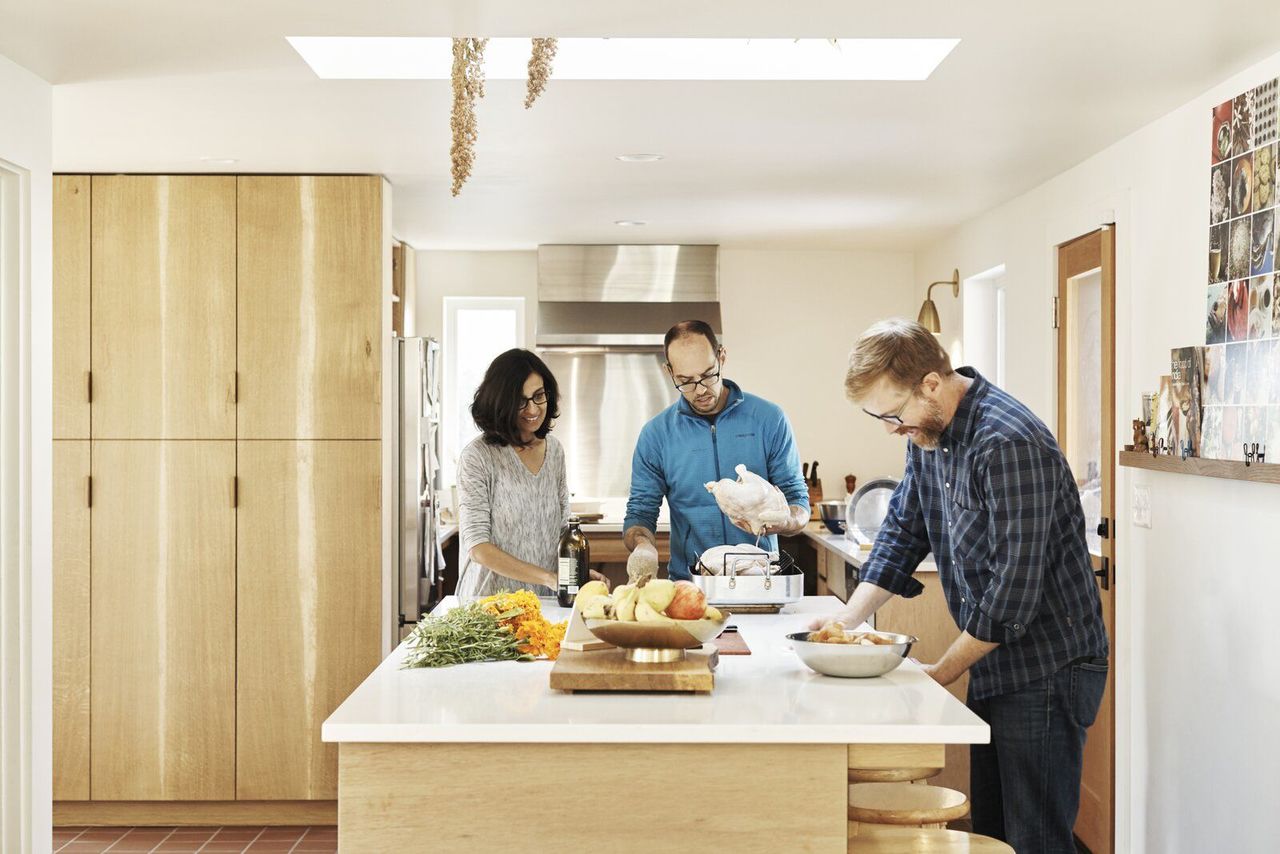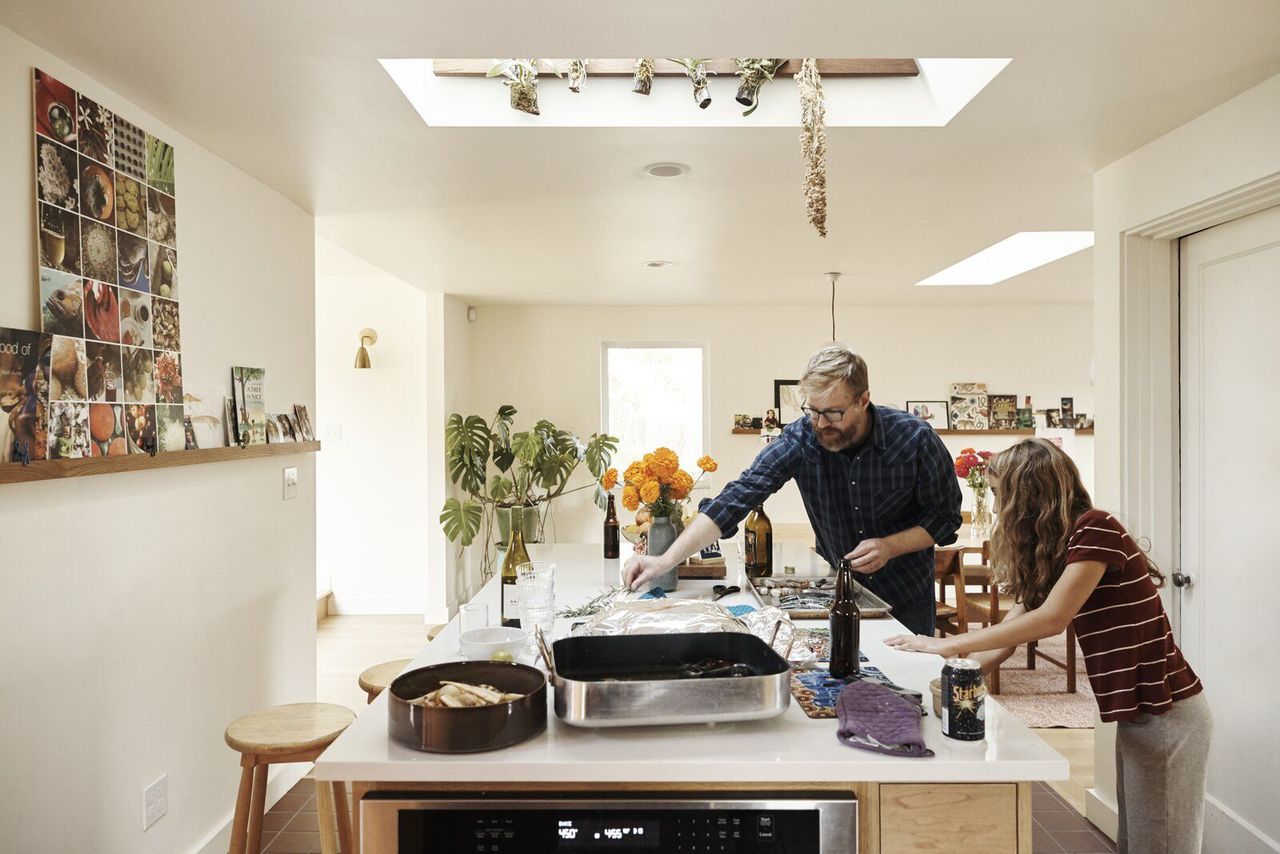 The homeowners wanted the new wing to protect the lush backyard garden. "We pushed the addition as far to one side as possible to preserve as much space in the sun as we could," says Sharon. Now, the L-shaped home-which is clad with vertical cedar siding-encases a private rear courtyard.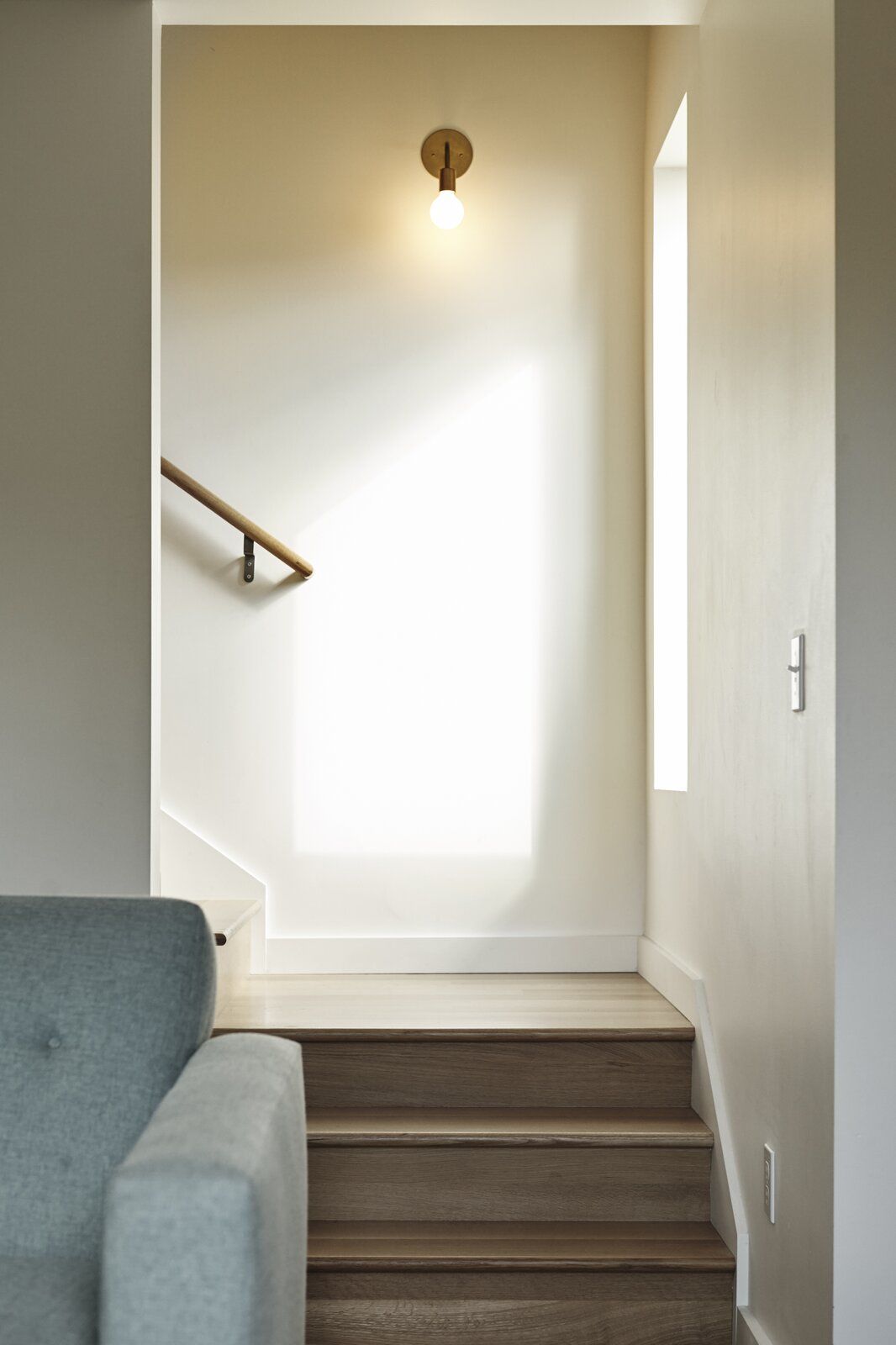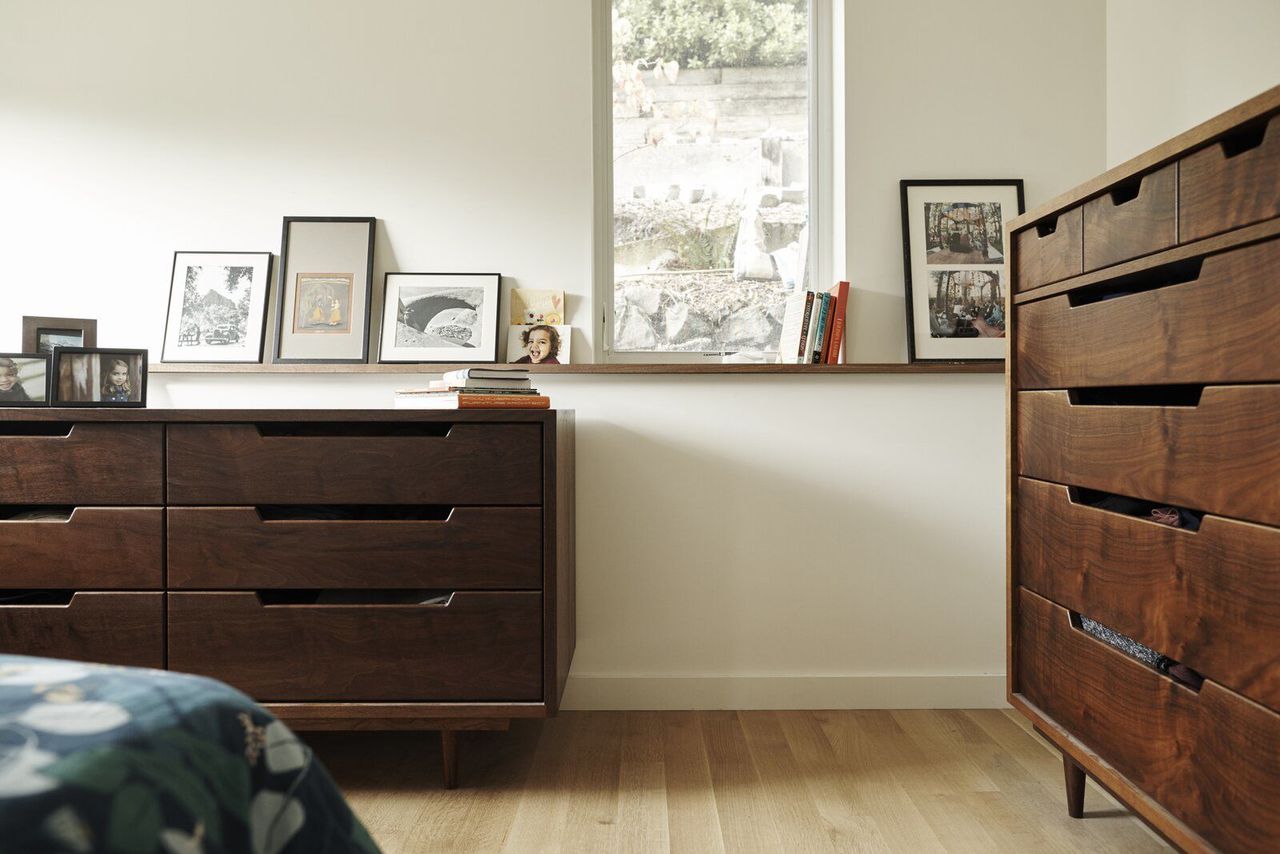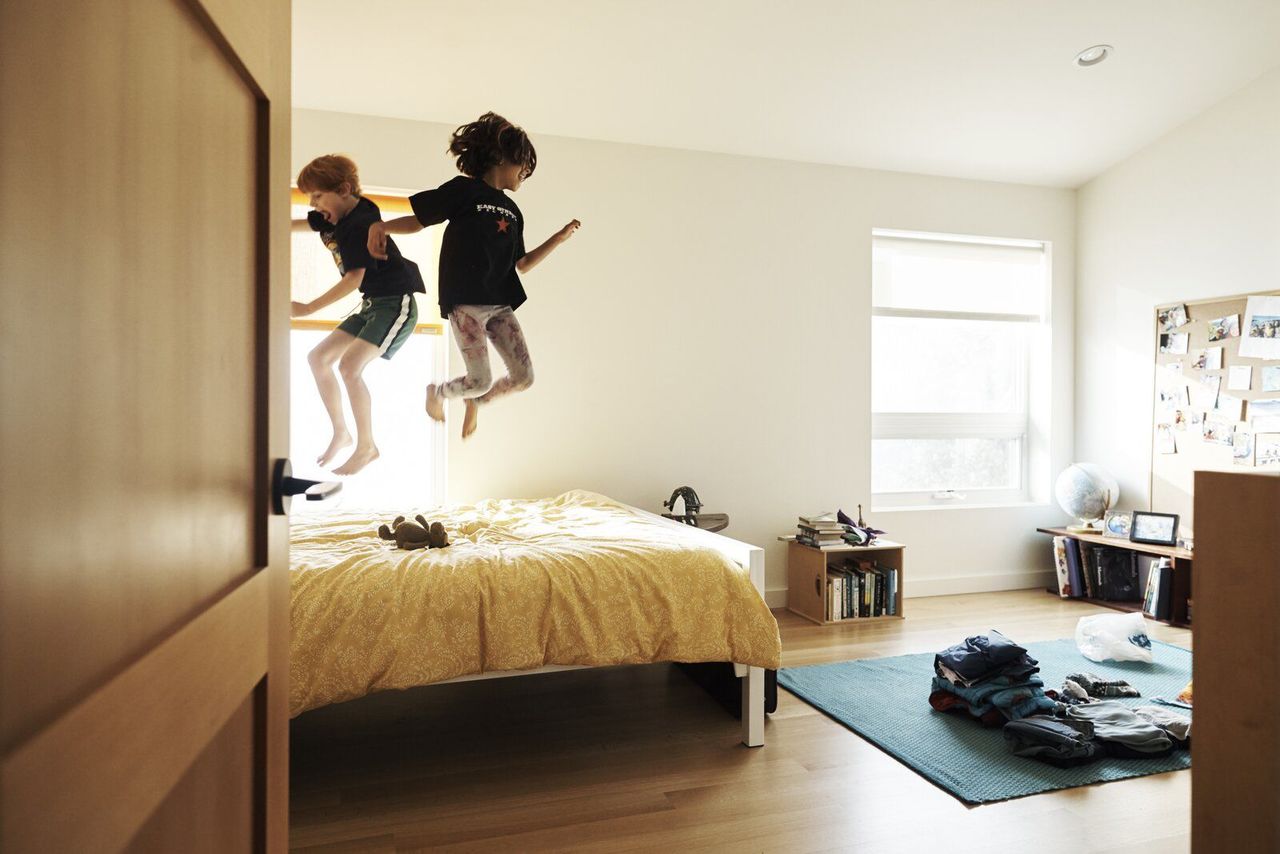 Since the Central Area Home was completed in 2018, the serene outdoor courtyard has served as a site where the family gathers throughout the year. The married couple often drink their daily morning chai in the backyard and "watch the hummingbirds feed on the sage," Sharon says. Meanwhile, the children use the space to bounce on pogo sticks or have ping-pong competitions.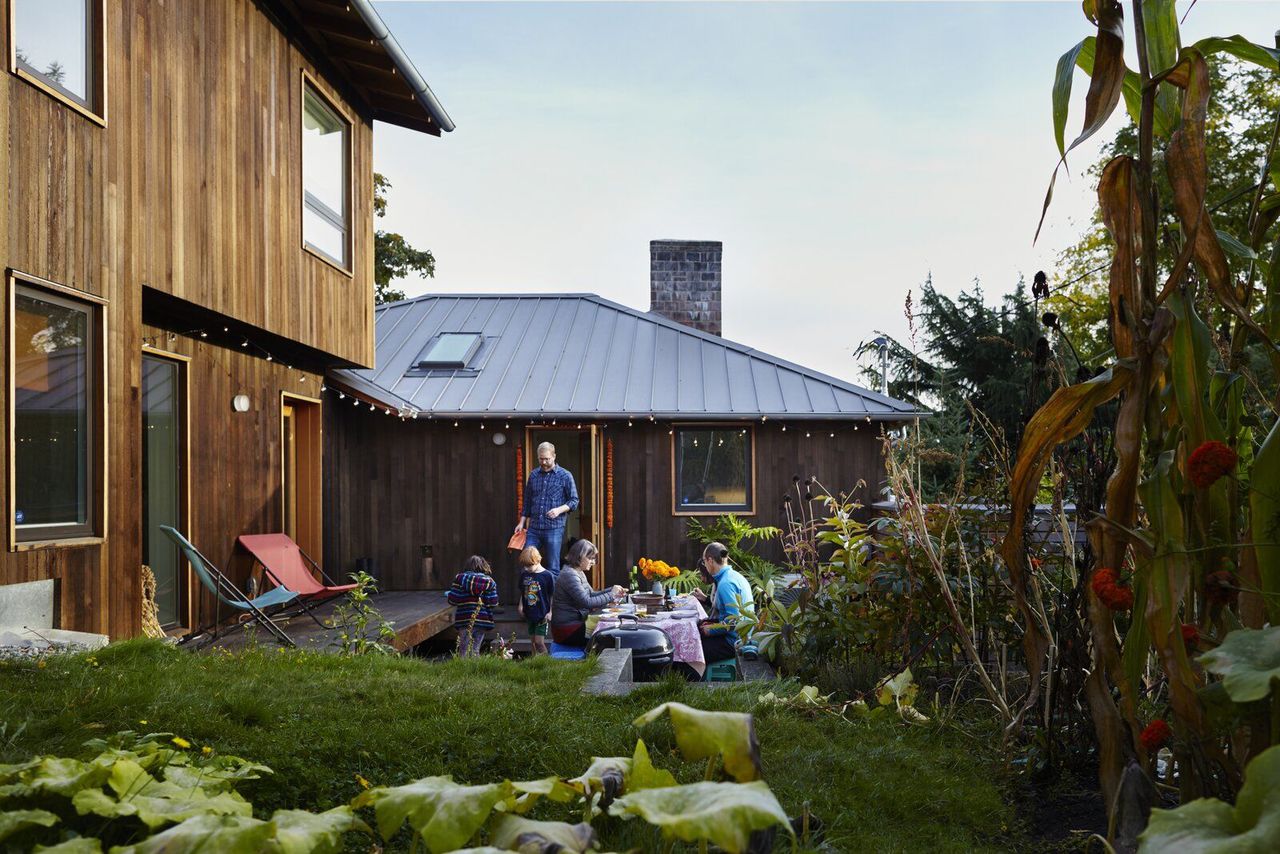 In the evening, the family sometimes hosts small gatherings around the fire pit. And the list goes on: "Dance parties. Dinner parties. Yoga and late afternoon naps. The courtyard also gets used for drying the garden harvest and making marigold garlands for Diwali," Sharon says. "How does it not get used!"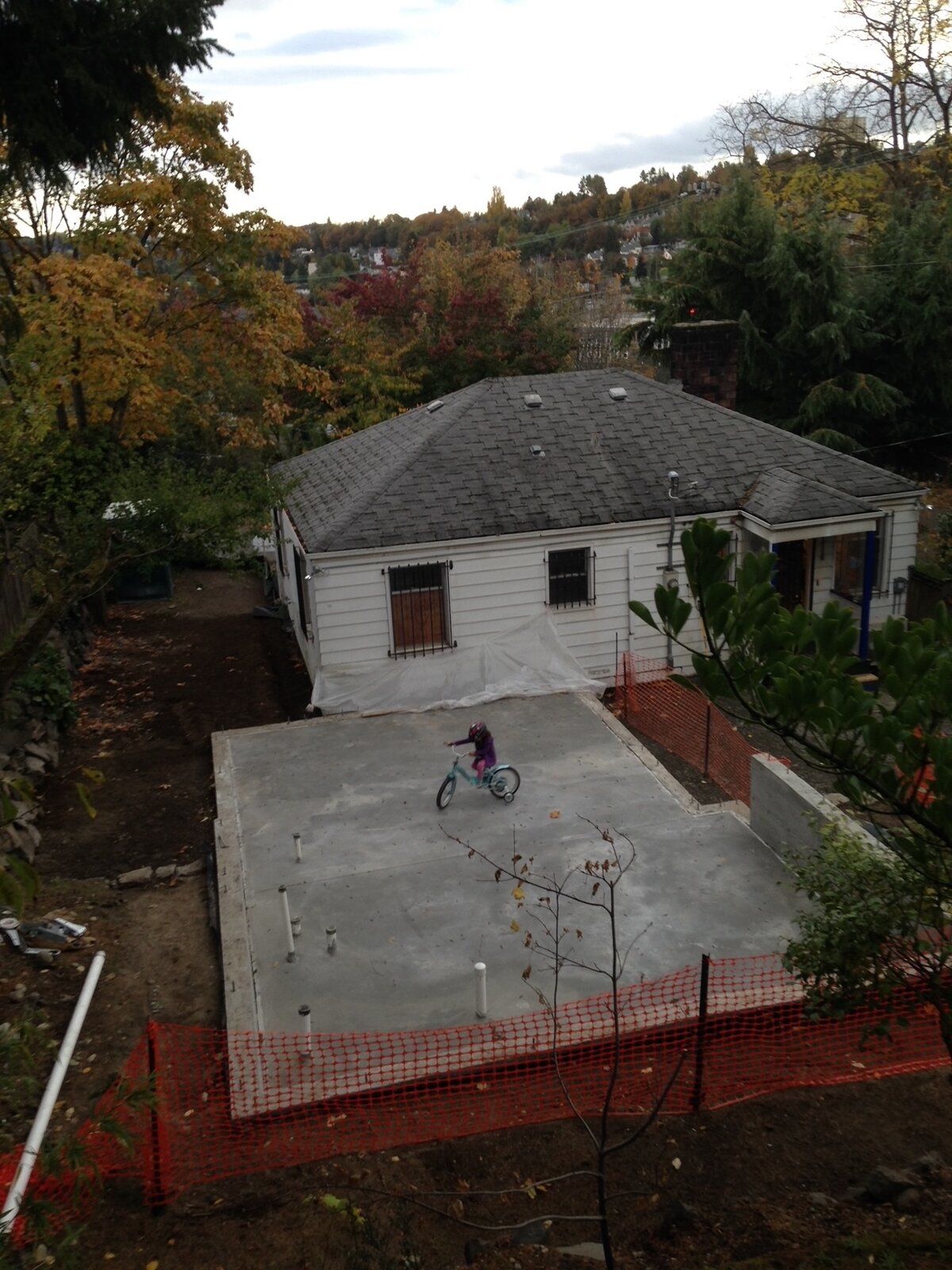 A peek at the Central Area Home before the 2018 renovation by Fivedot.