Each year, a large number of isothermal refrigerated trailers are imported into Poland once they're no longer of use. To keep the country from becoming a graveyard for out-of-commission units, local firm Znamy sie has begun converting them into rentals for Poland's first mobile hotel chain, which is also called Good Spot.




The abandoned semi-trailers sit rusted out prior to renovation.

"The concept behind this project was driven by a fascination with freedom, travel, and ease," explains the firm. "Good Spot-which was created for the brand of the same name-offers an opportunity to travel freely while also speaking loudly about ecology. By repurposing the trailers, they are given a second life."

As part of the overhaul, the team wrapped the exterior with stainless steel, evoking a similar aesthetic to the classic Airstream. The interior is accessed via a long, metal walkway, which doubles as an outdoor lounge space.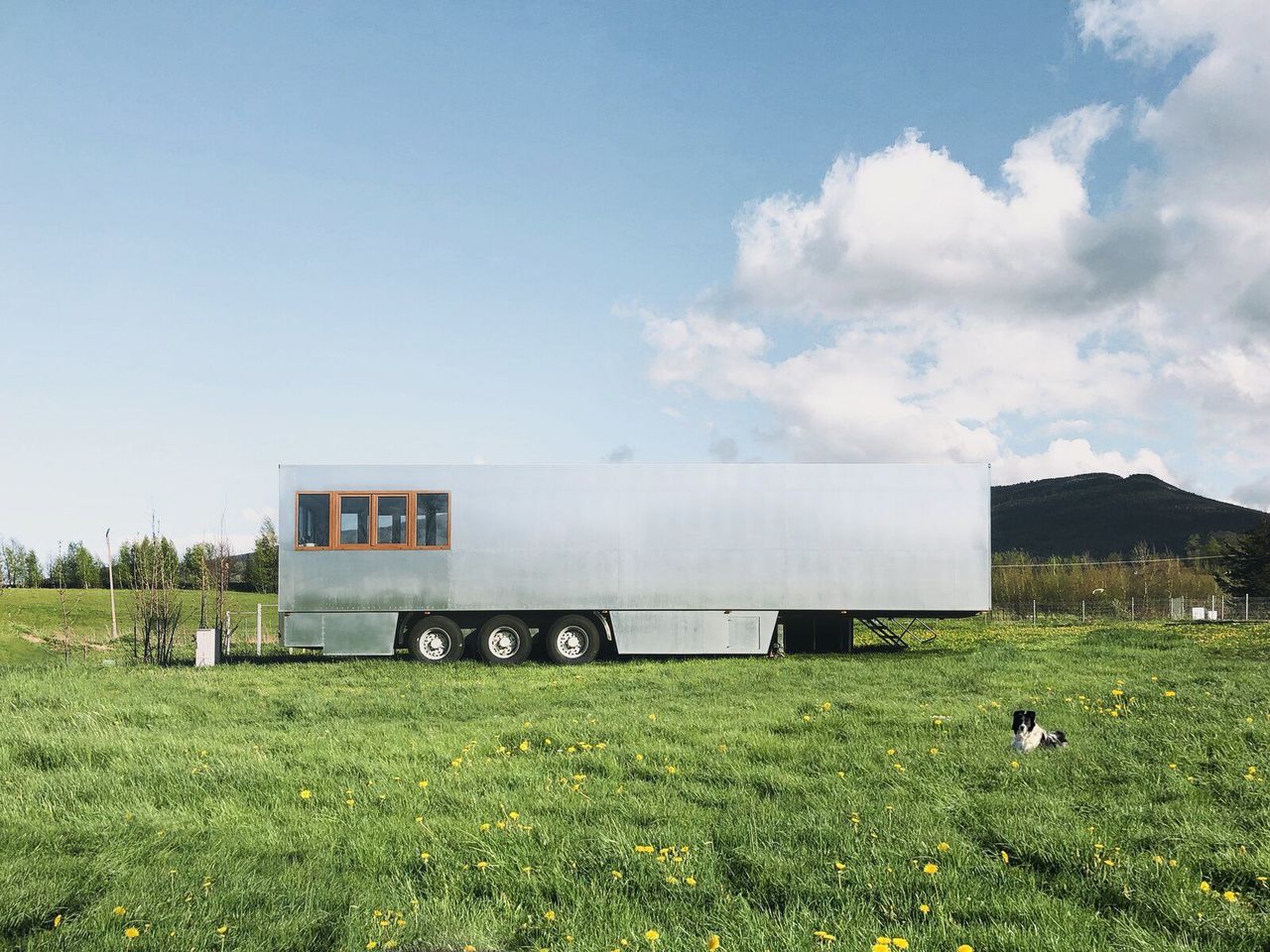 According to the hotel chain, "Good Spot offers mobile apartments that can appear anywhere." Situated away from crowds and in places inaccessible to traditional tourism, the portable trailers cater to those seeking an off-grid experience while still providing modern comforts.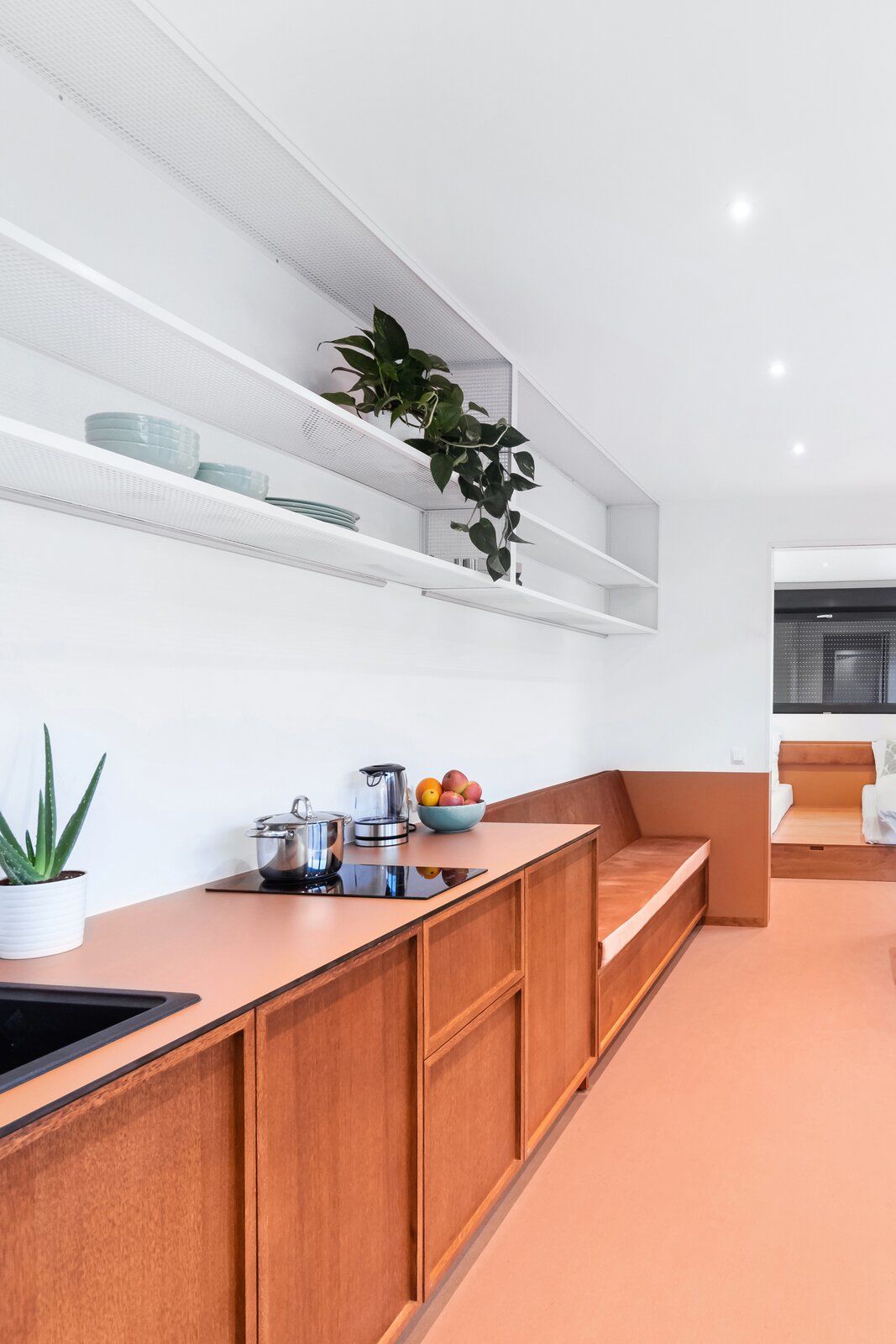 Measuring nearly 100 square feet, the trailer includes a well-equipped kitchenette, sleeping area, and full bathroom-everything you'd need in a short-term rental.

In contrast to its shiny exterior shell, the trailer presents a cozy, warm aesthetic upon entry. Custom-built wooden furniture spans across the walls, providing ample storage and seating. "The revamped layout is based on solutions typical of camper vans, where all functions are located around the perimeter as a way to maximize space in a small area," says the firm.




Open shelving spans across the kitchen and living area, providing an abundance of storage.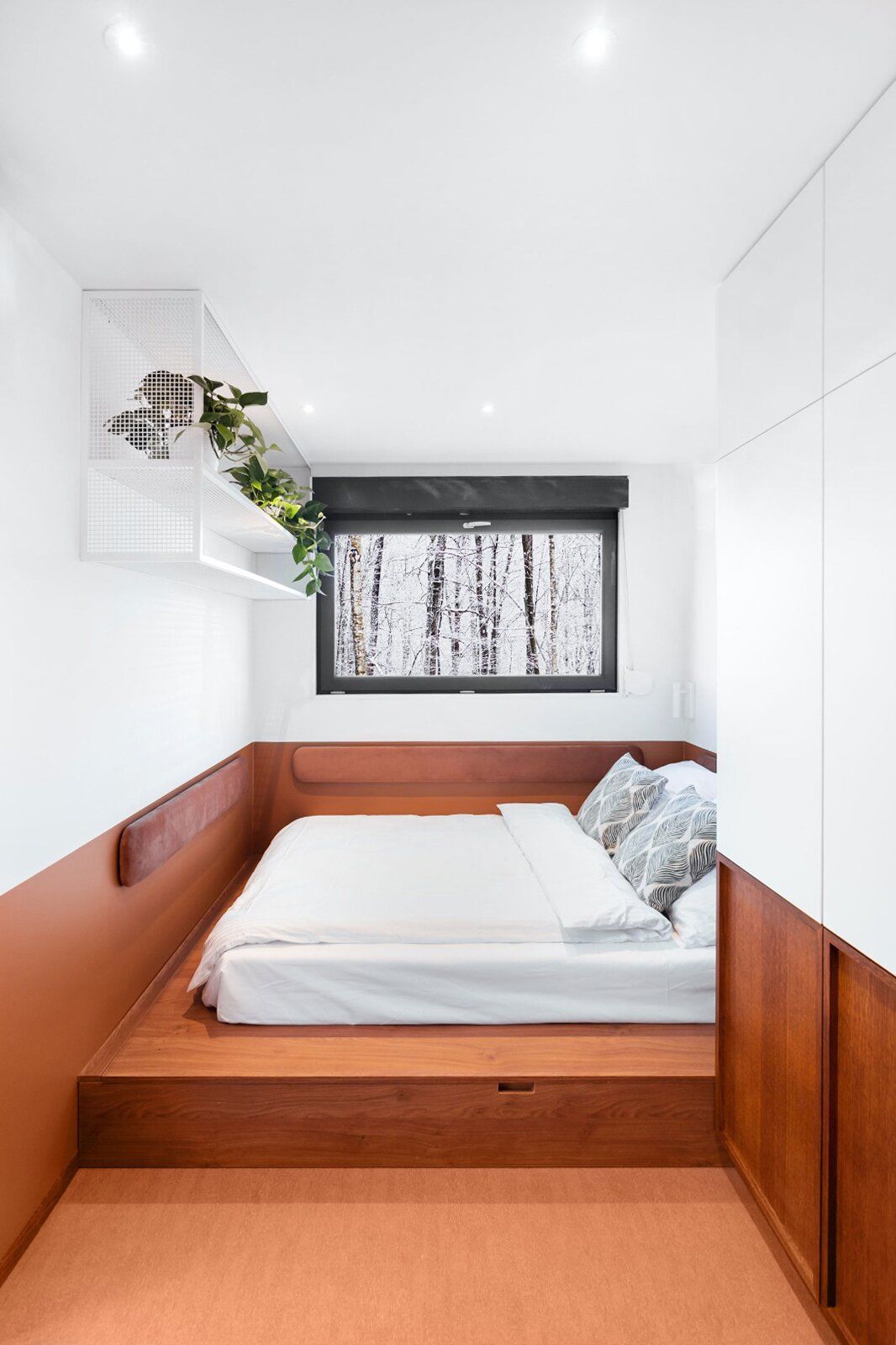 The trailer comes with two sleeping areas, each positioned on opposite ends of the interior.

To further enhance the sense of space, the firm installed large windows in both the living and sleeping areas, which helps draw in ample natural light. While most of the interior sports crisp white walls, the bathroom-sited near the kitchen-is dressed in a bright blue, reminiscent of the structure's past as a former cold store.

The Good Spot trailer is the first of four designs Znamy sie is creating for the hotel chain. "The additional three are in production, so stay tuned," adds the firm.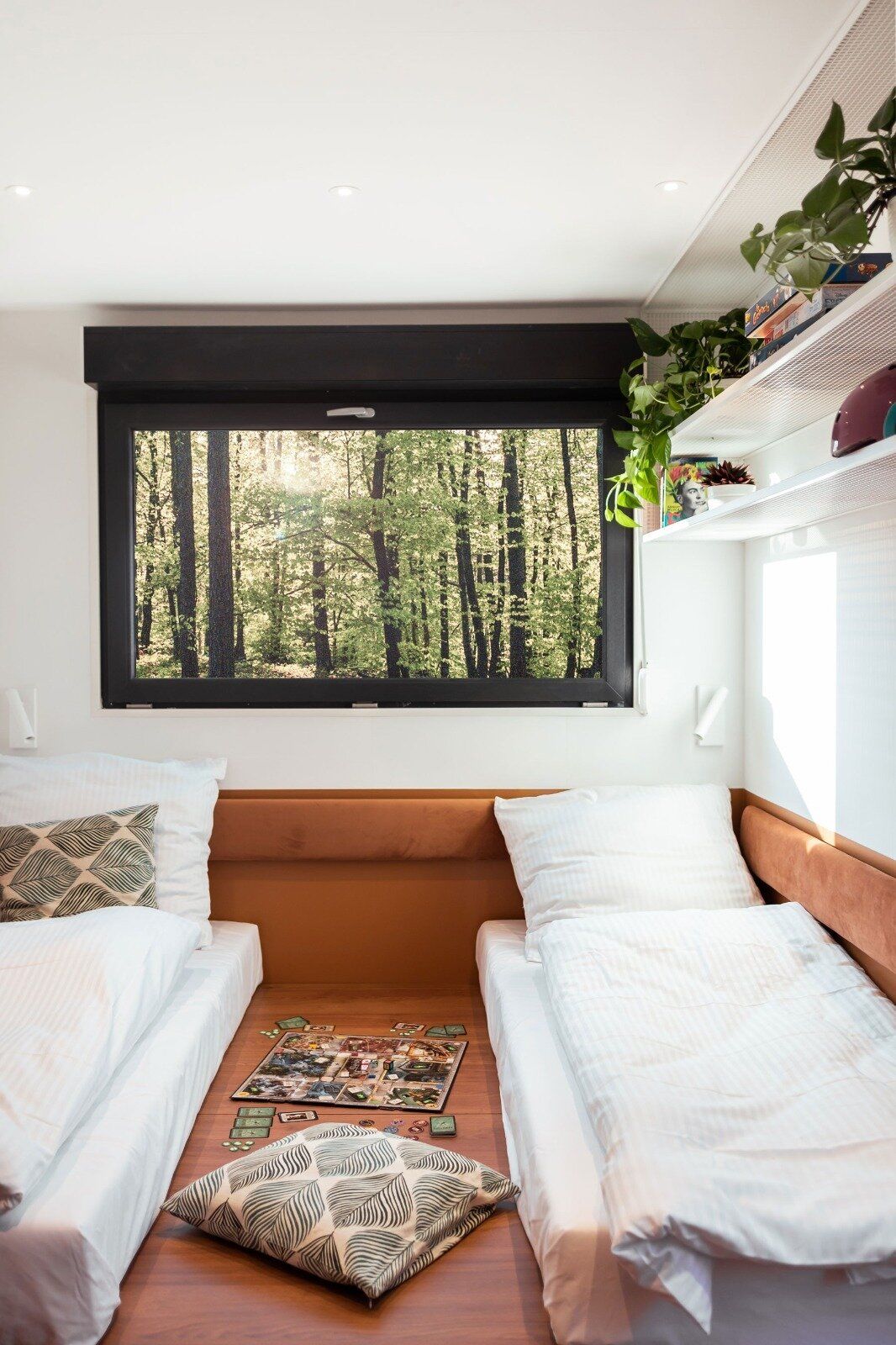 A black-framed window pops against the trailer's surrounding white walls and wooden accents.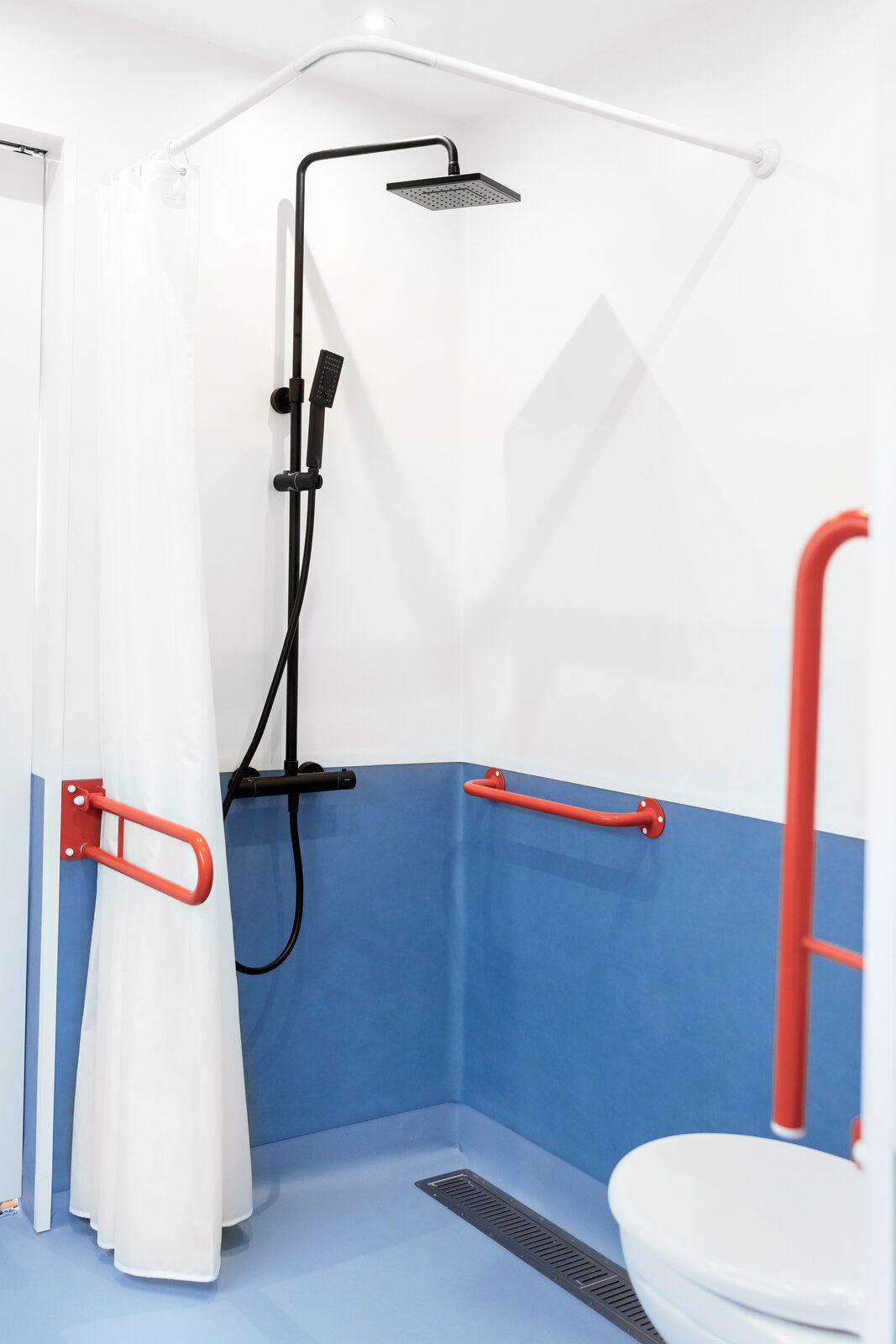 The bathroom presents a playful splash of color into the space and includes a large rain shower.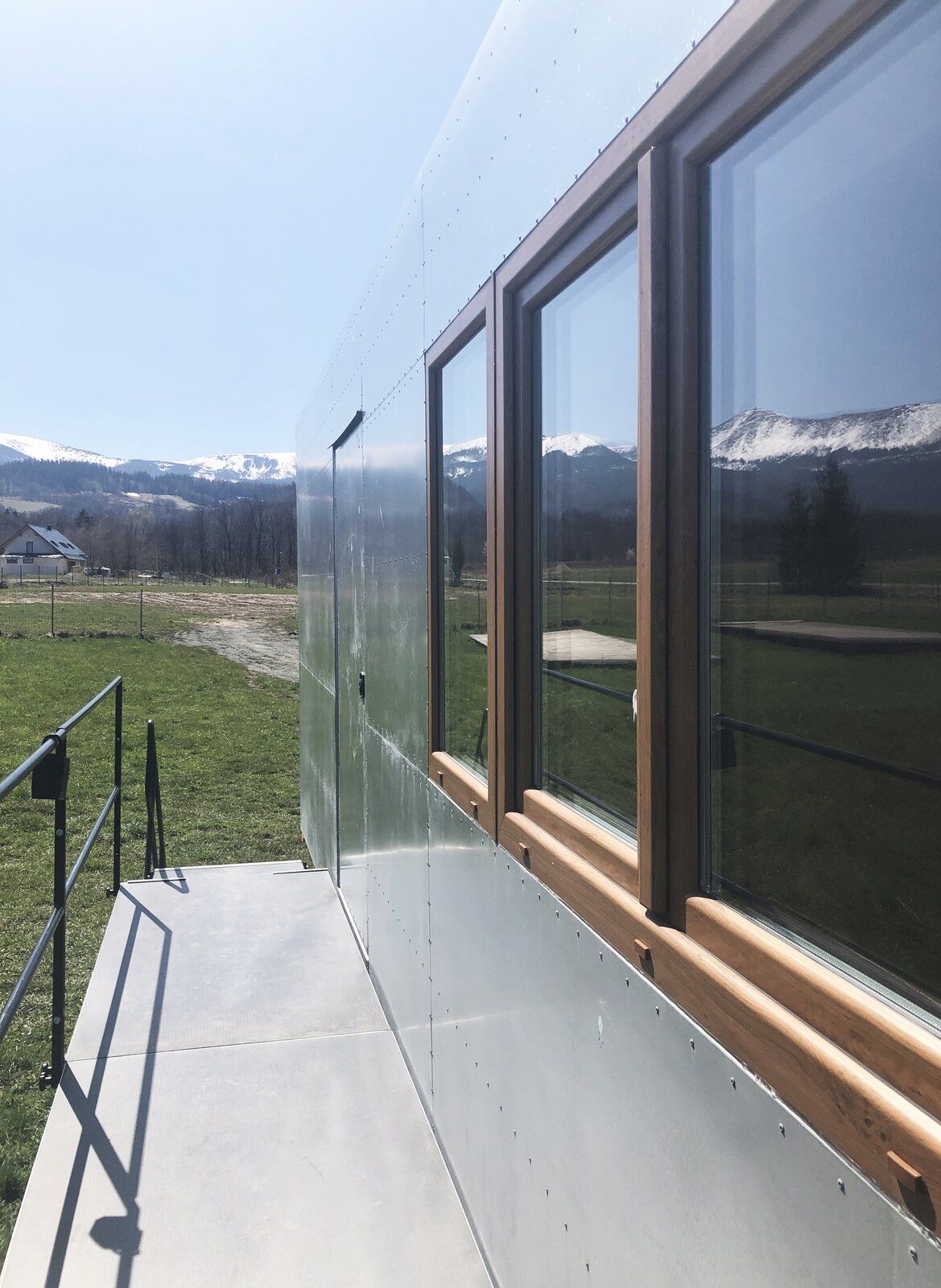 A look at the metal walkway leading up to the rental's main entrance.