In the small town of San Vicente, Argentina, located in the Buenos Aires province, a single-level residence known as Casa Monopoli features a barrel-vaulted brick roof that strikingly crowns the home.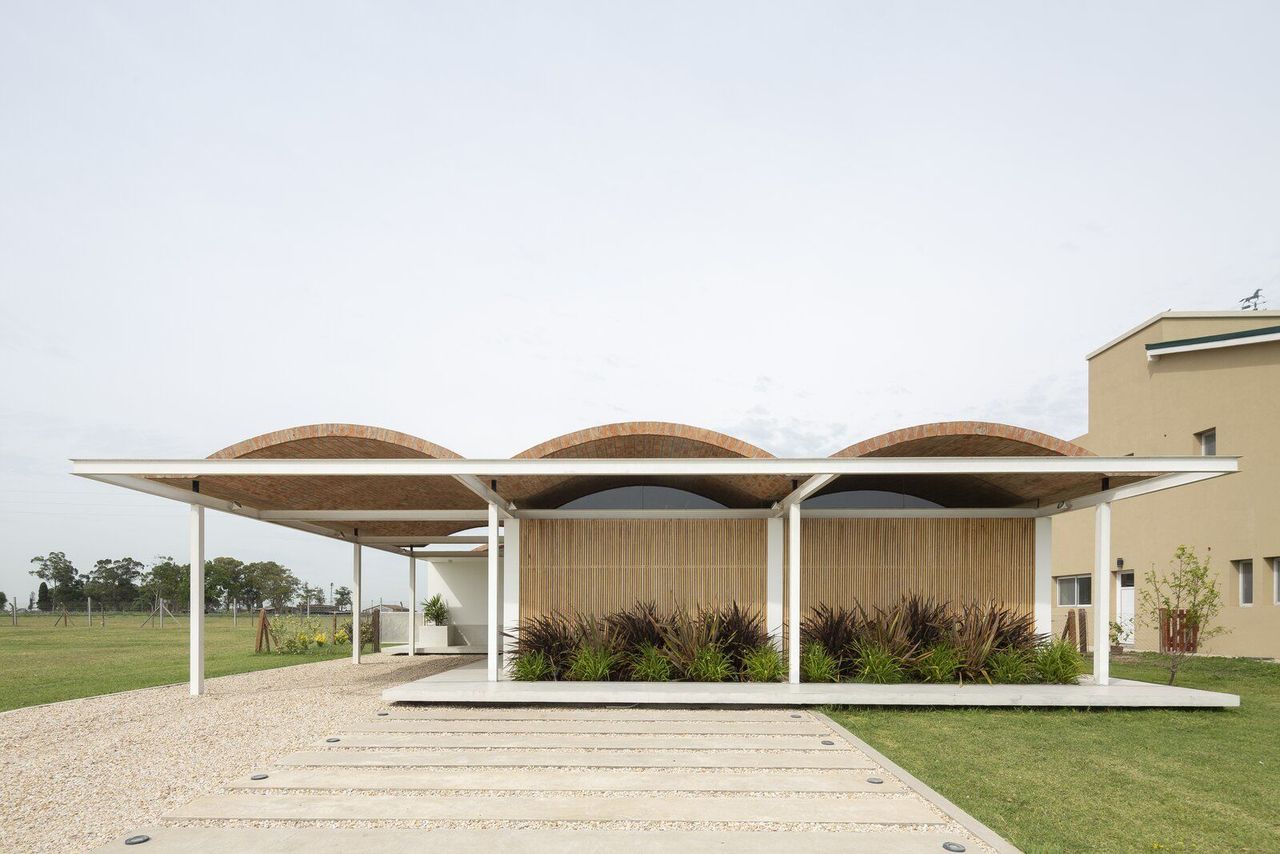 The 1,668-square-foot dwelling articulates what Argentinean architect Fabrizio Pugliese refers to as "two systems: a handcrafted one and an industrialized one." The handcrafted system references the home's undulating brick roofline, which contrasts with the encompassing white facade. Meanwhile, the industrialized system includes "a structural, metal grid that allows the organization of the layout," says Pugliese. Supported by the metal-beam system, the roof extends over the outdoor areas to shade the exterior gathering spaces.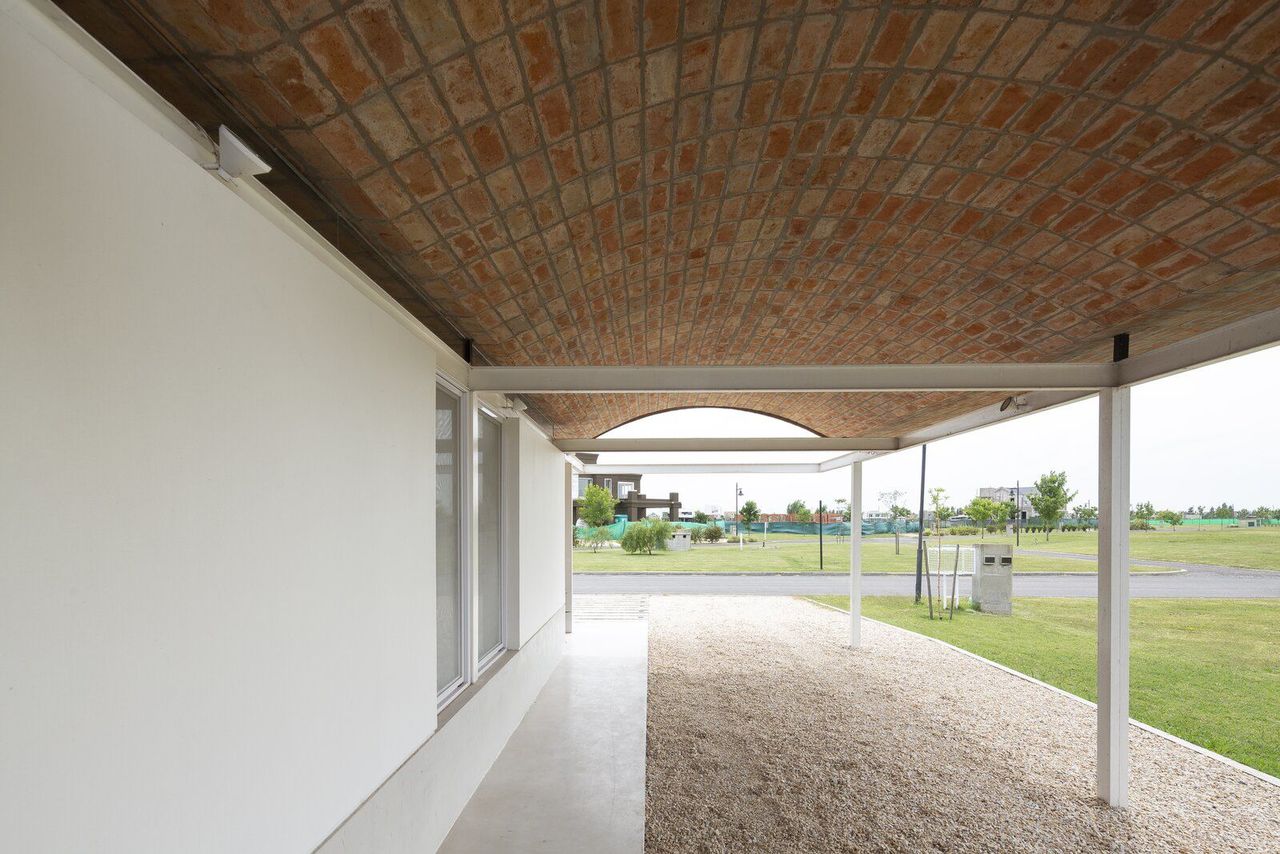 Inside, Casa Monopoli is divided into two areas-public and private-which the 30-year-old architect intentionally separated by a central patio. "This gap, which links the home's two systems, allows indirect light to enter throughout," says Pugliese. "This operation is what defines the atmosphere of the house," he explains.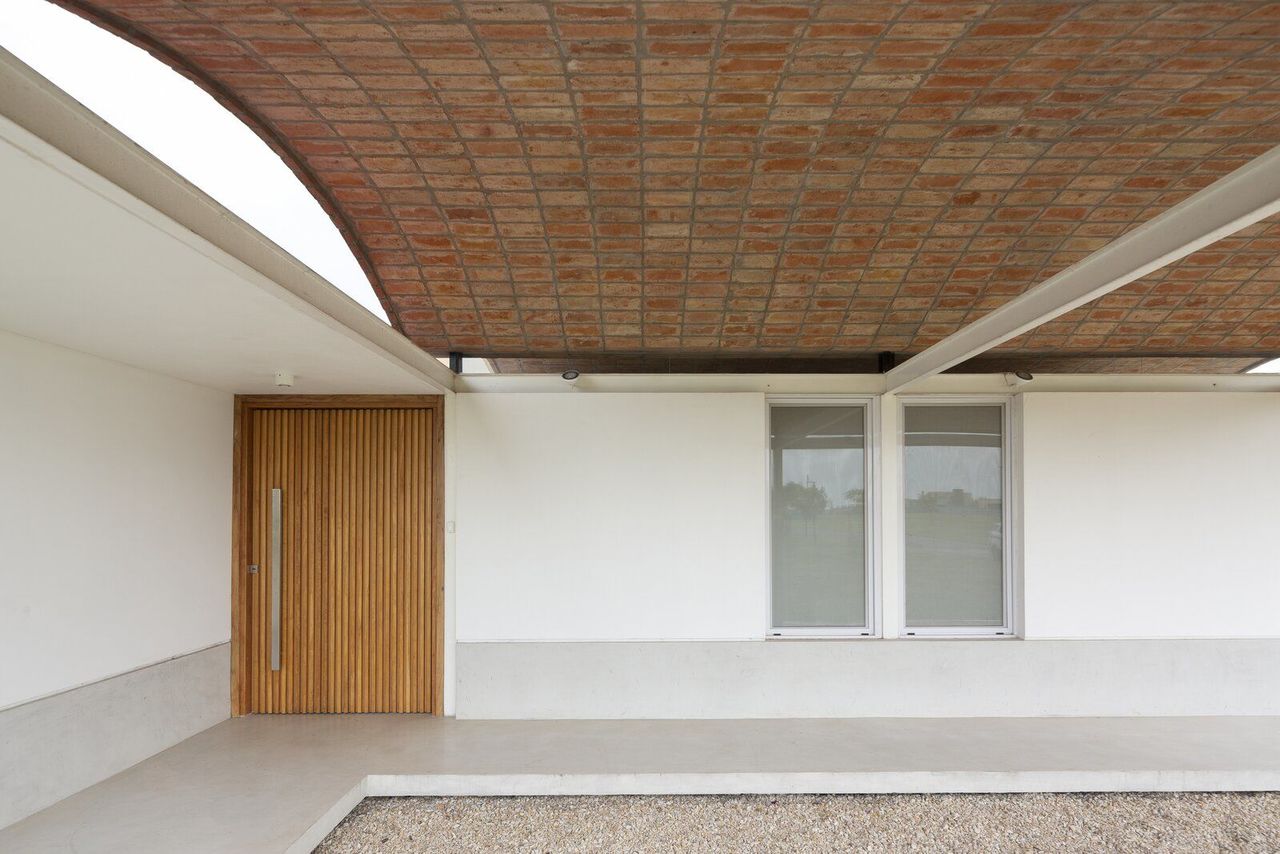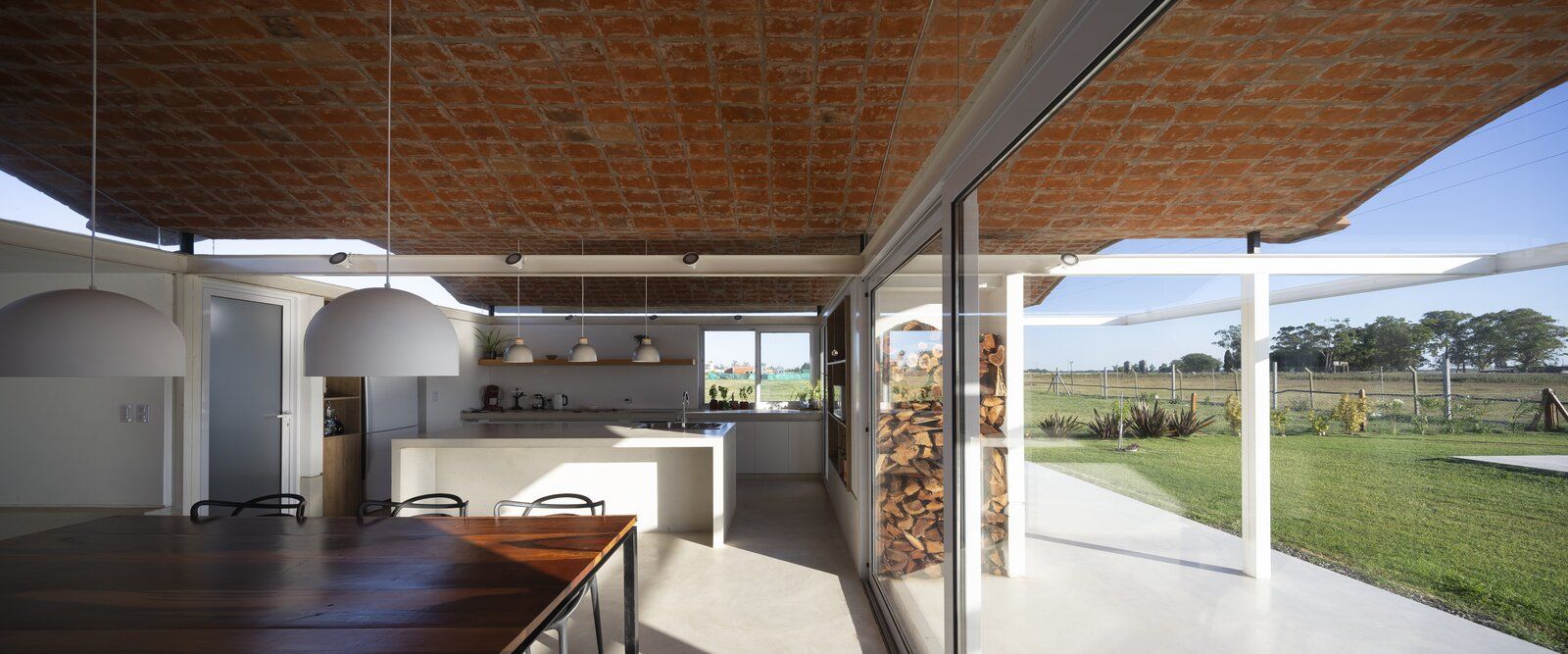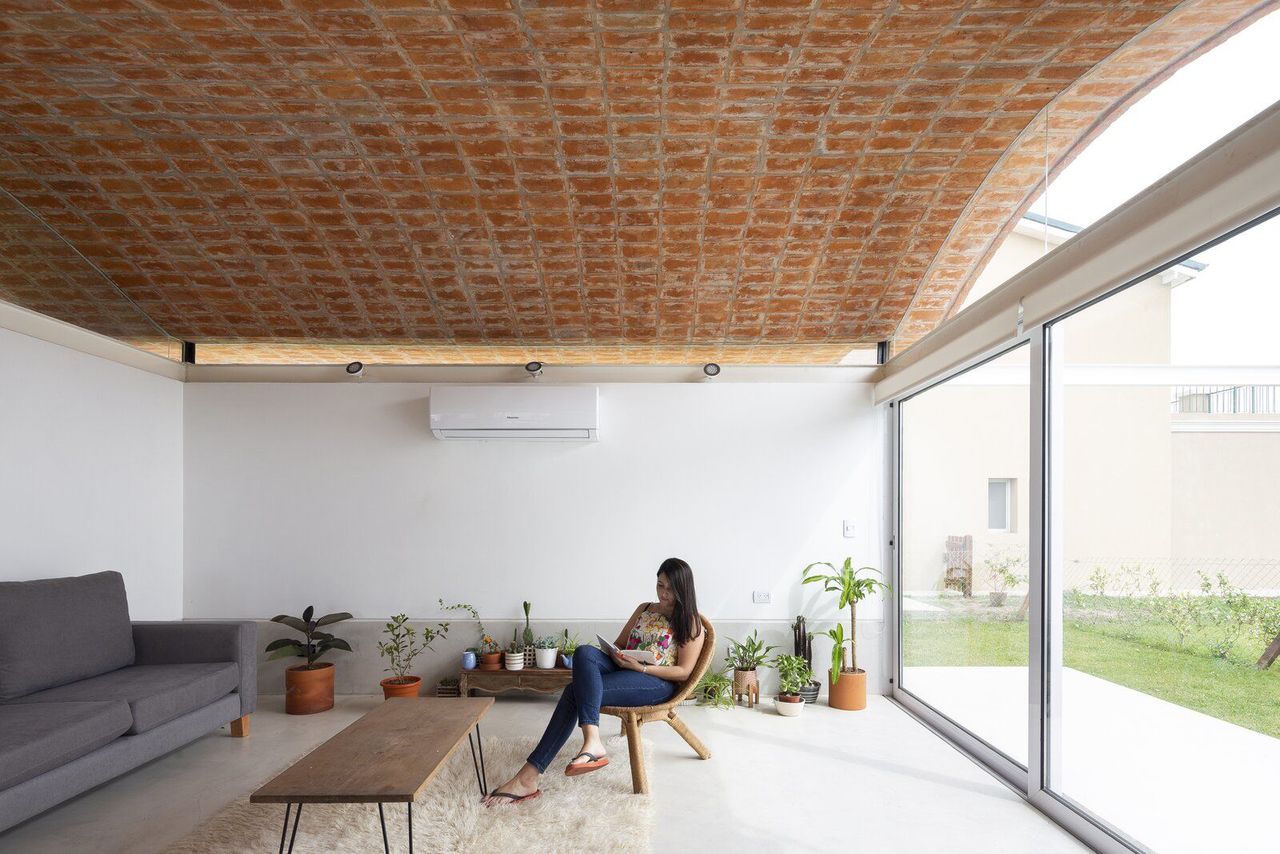 As part of the client's brief, the architect designed the home with extensive glazing to yield a strong indoor/outdoor connection in almost every room. The abundance of natural light that sweeps inside the structure reflects off the brickwork and infuses the minimalist interiors with a warm, reddish hue. Wooden accents further enhance the home's neutral material palette, while polished concrete floors elevate the contemporary flair.