The renovation of this 19th-century home, recently carried out by the award-winning London–based architect Amin Taha, celebrates the heritage of the gothic-style vicarage building while bringing it up to date.

Elegant period rooms decorated with ecclesiastical stone mullion windows and open fireplaces now feature minimalist interior design and an industrial-inspired, muted color palette, which gives this traditional home an urban, modern twist.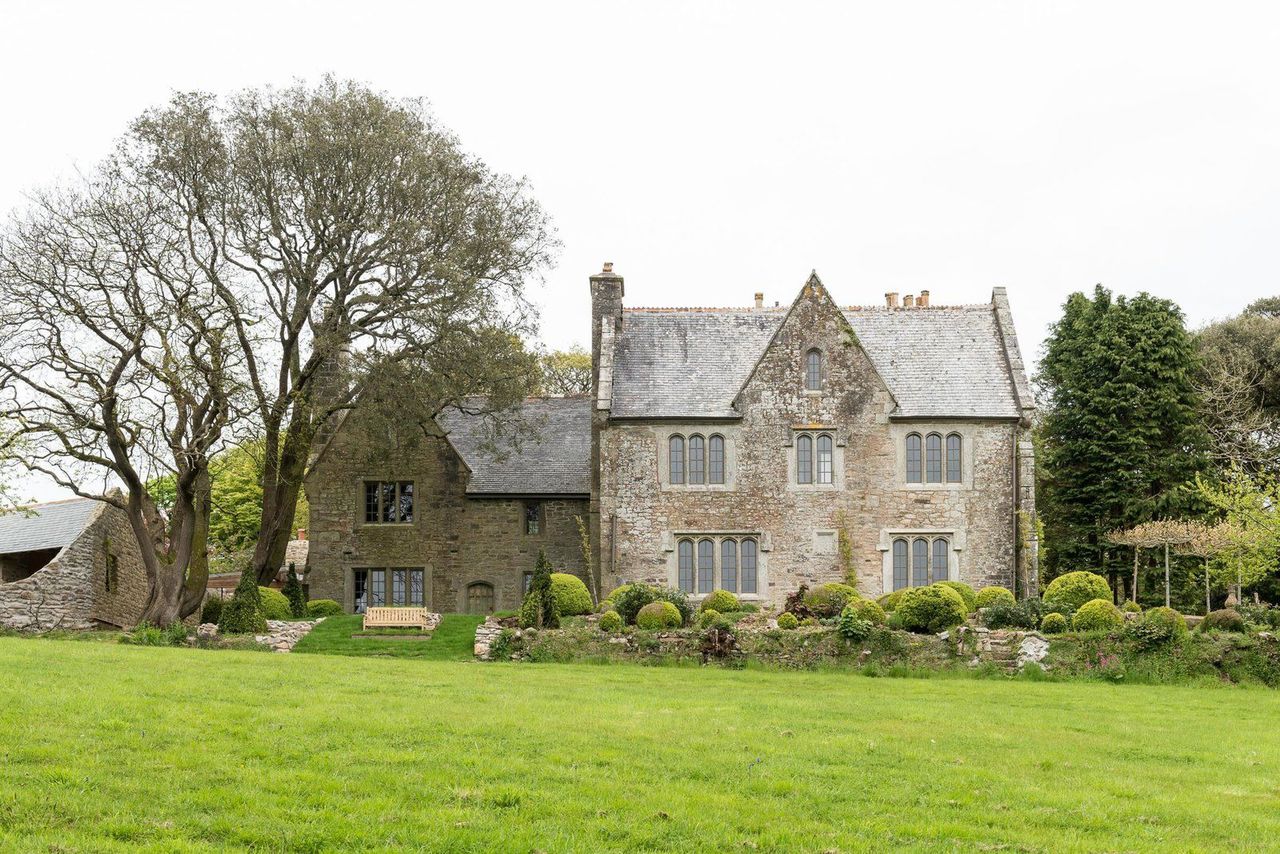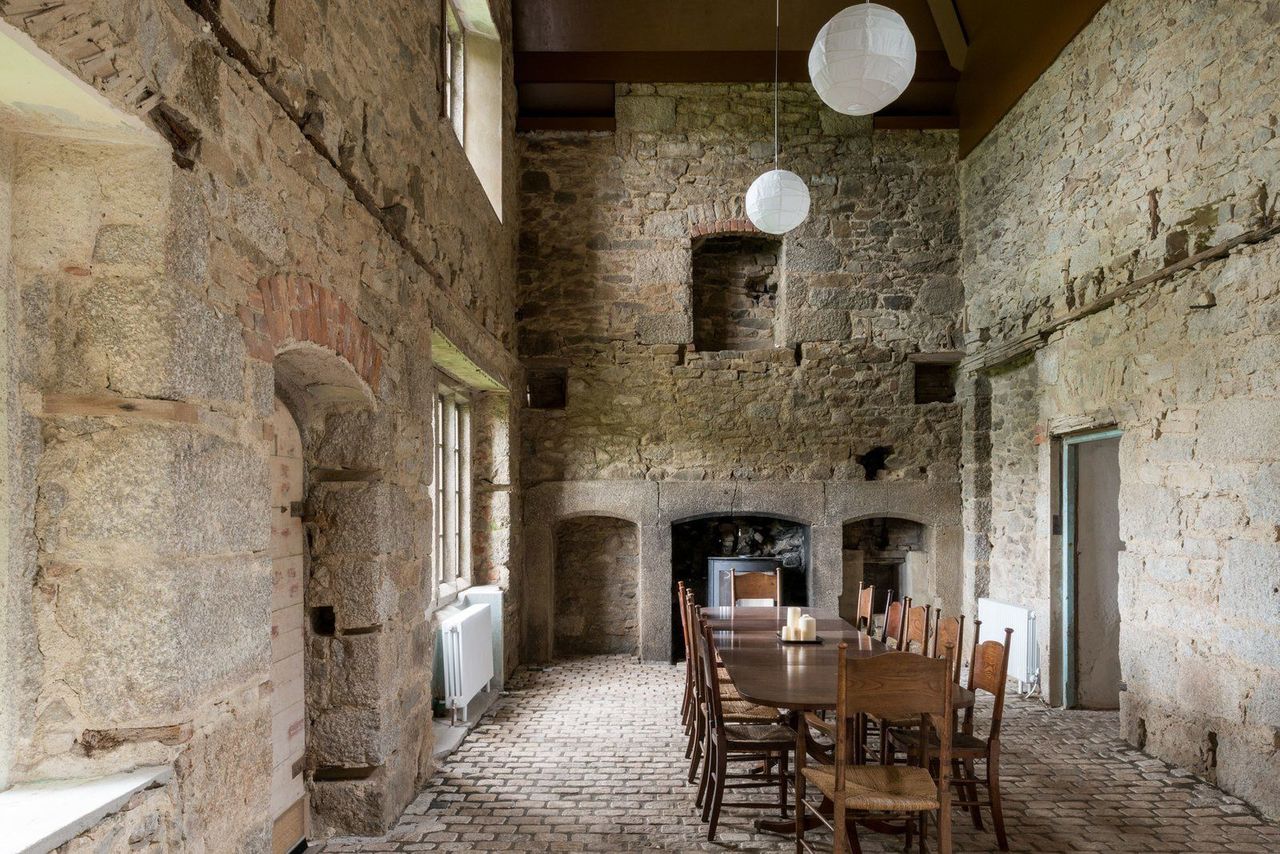 The most dramatic room in the main house is the dining room, which features a soaring, pitched ceiling and exposed stone walls.

The grade II-listed property comprises a main house with six bedrooms, two studio buildings, and a converted two-bedroom coach house with plywood interiors-and is set in five acres of natural gardens bordering rolling Cornish countryside.

Now, this fascinating property is on the market for £1,750,000 (about $2,294,000 million) with The Modern House. Scroll down to explore.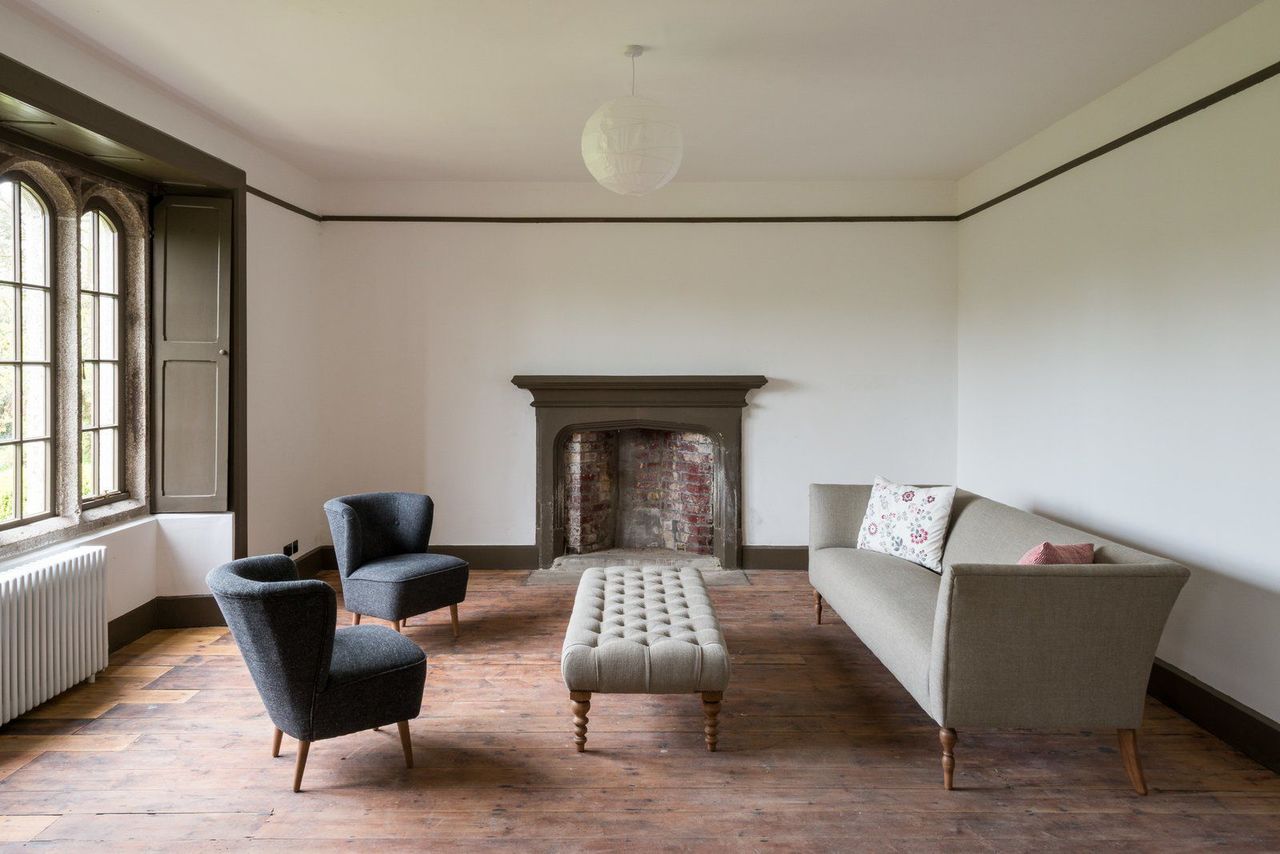 The picture rail and skirting board painted in khaki green frame the space, while the neutral walls make the trio of arched stone windows the standout feature of the room.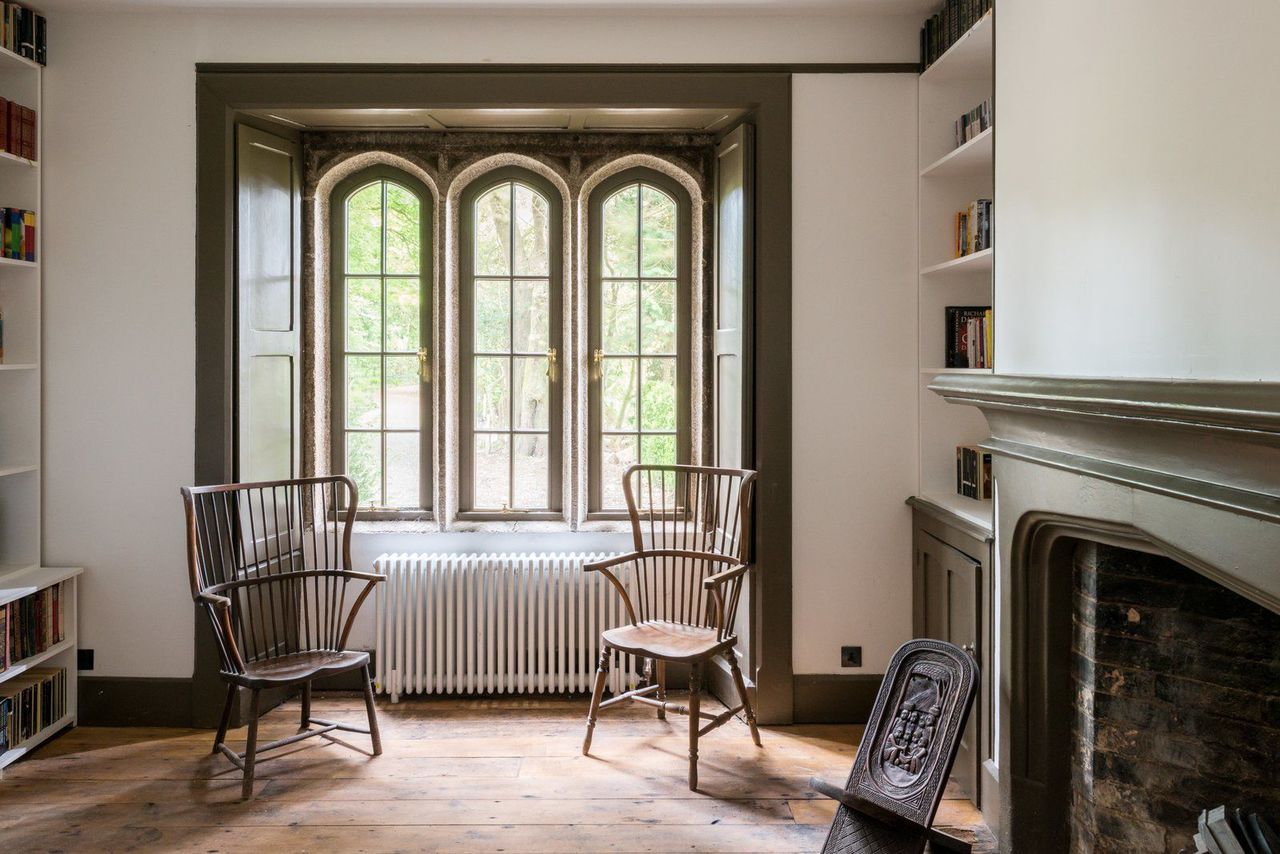 The wooden Windsor chairs placed by the recessed shuttered windows in the study create a cozy reading corner.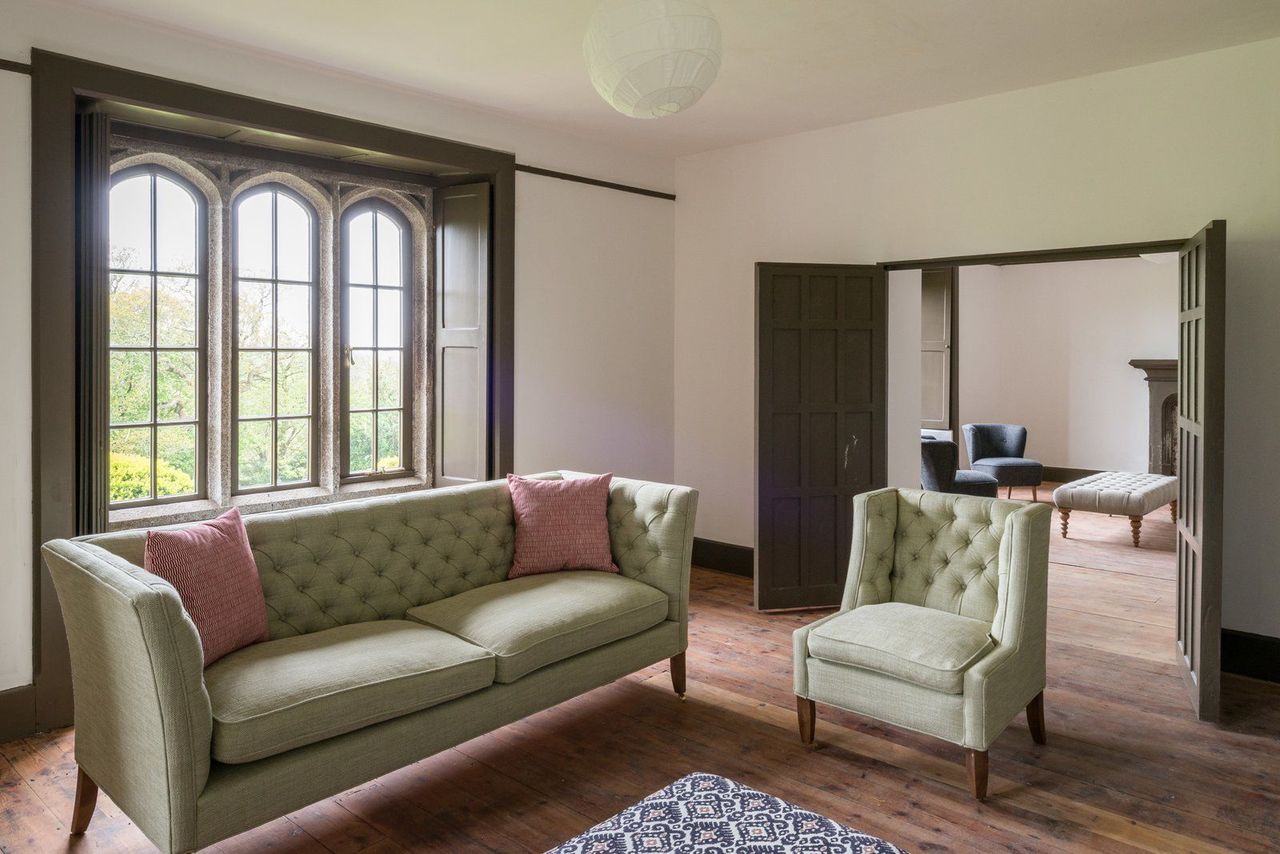 The double doors between two reception rooms open to create a double living space that is ideal for large gatherings.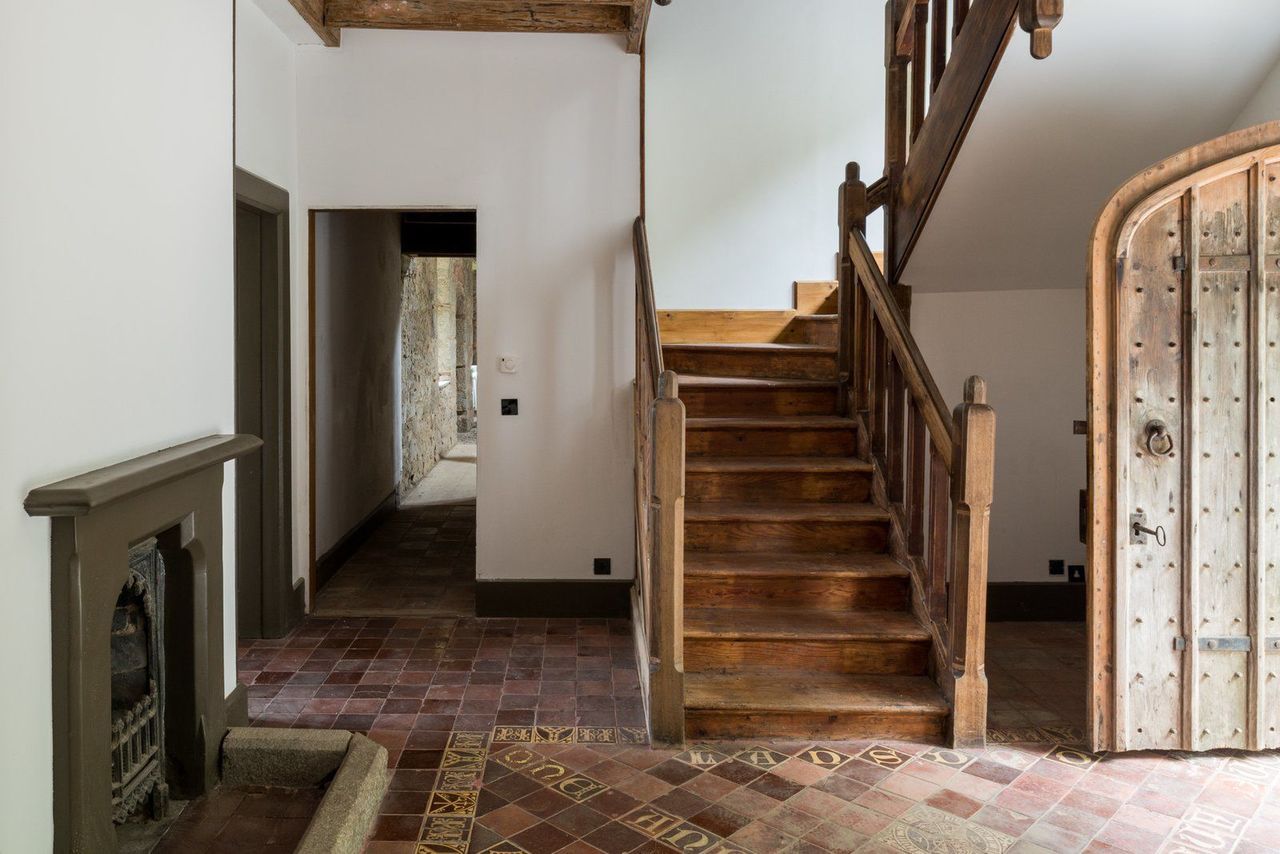 The oak staircase, arched studded front door, and decorative floor tiles in the hallway have a wonderful handcrafted look.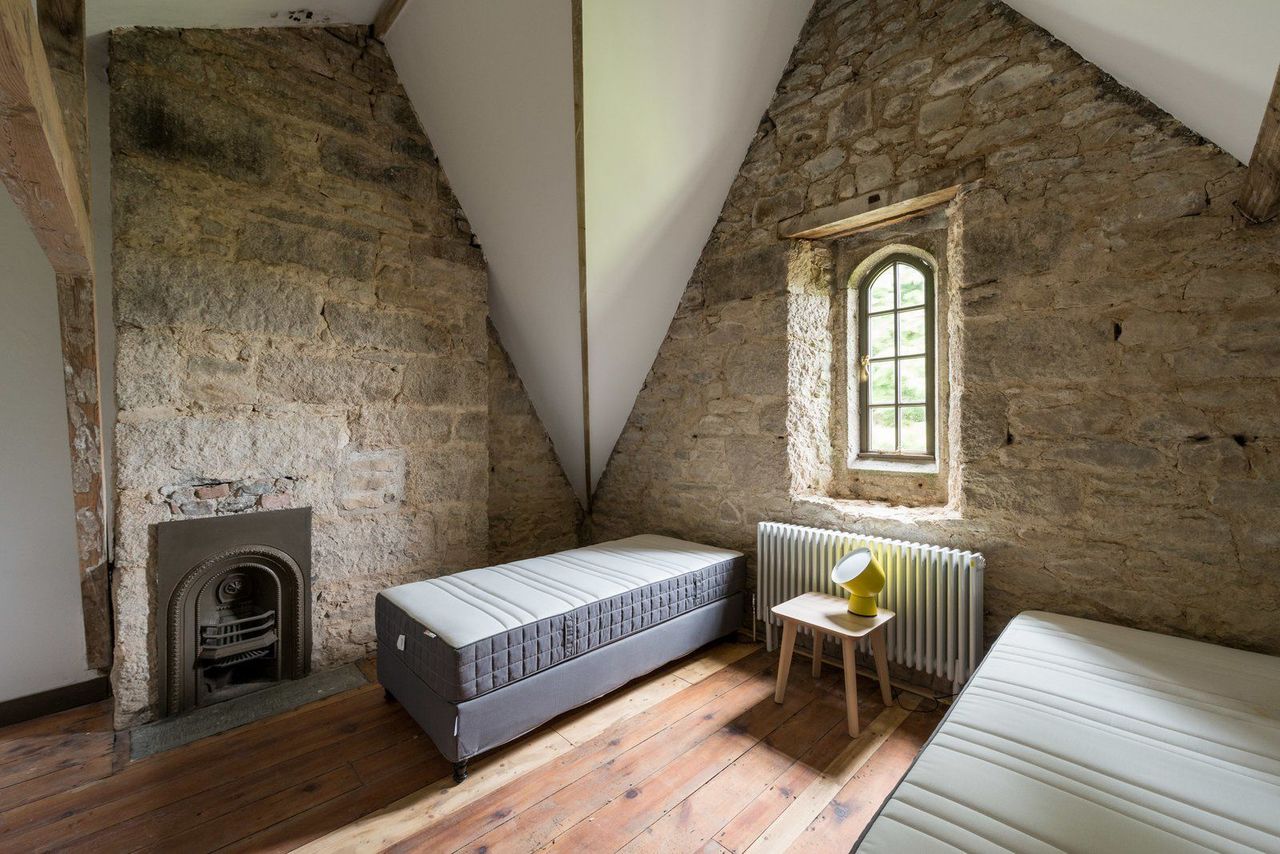 With its vaulted ceiling, tall narrow window, and exposed stone walls, this bedroom has the feeling of a convent or church building.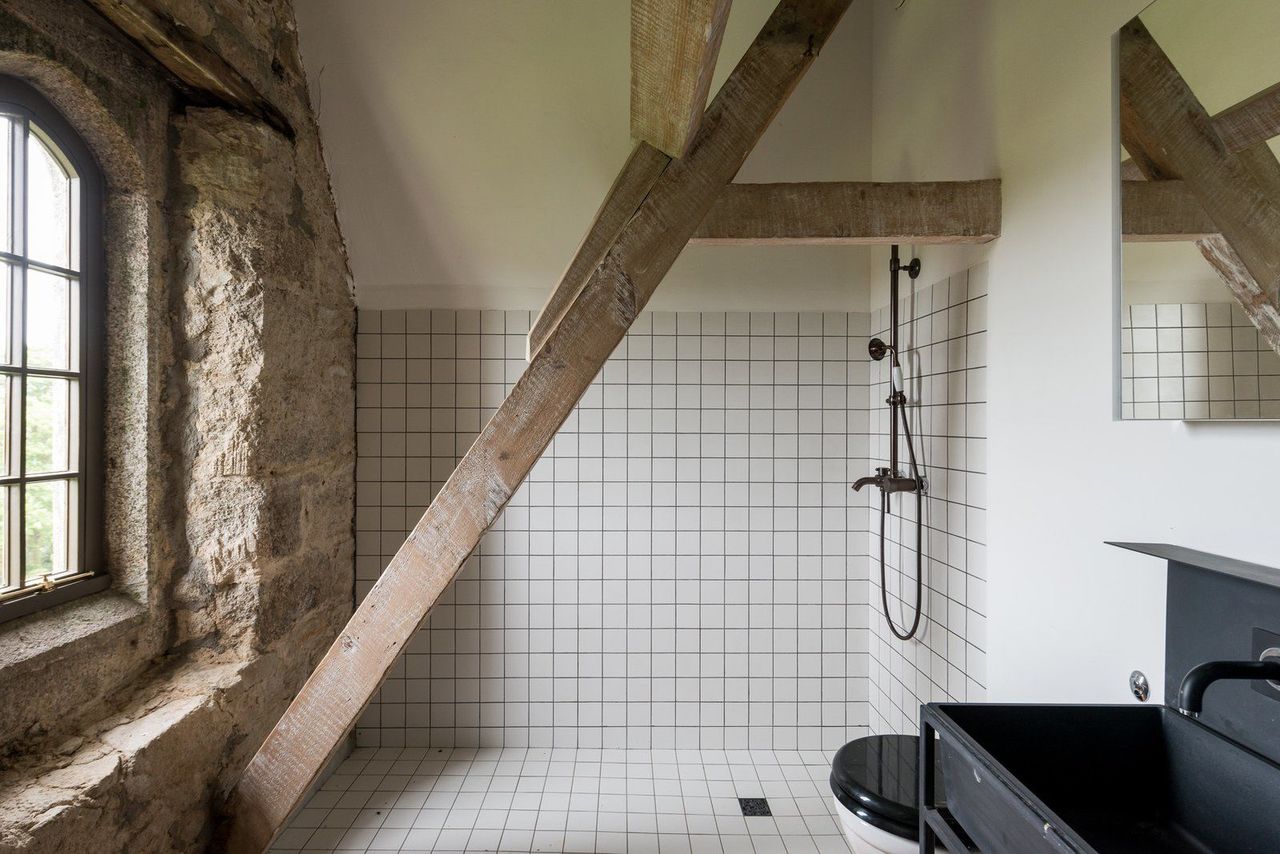 Monochrome, industrial, and minimalist, the utilitarian look of the bathroom fittings accentuate the building's rustic architectural features.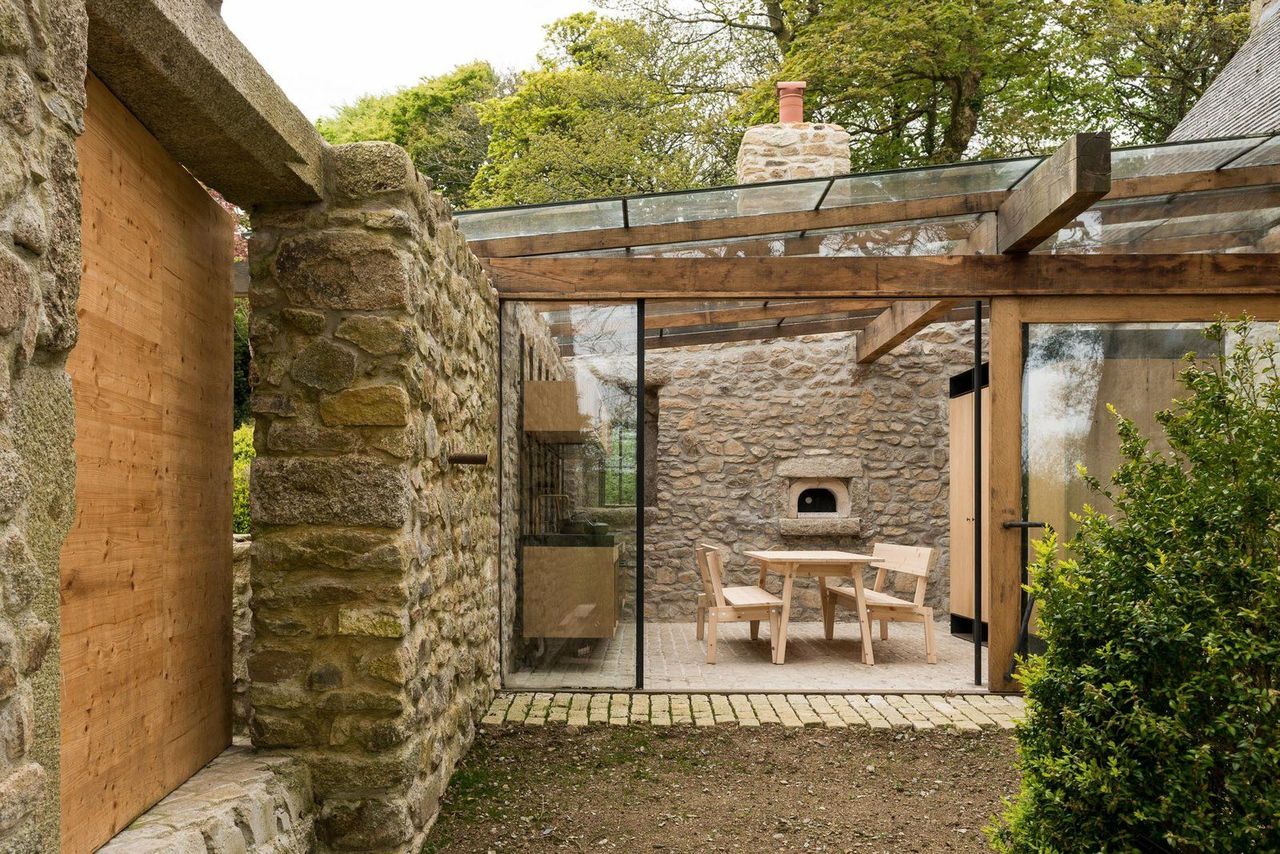 The kitchen, the property's only modern addition, has been created from a garden courtyard. The space has been enclosed by a glazed roof and wall with sliding door, yet it retains its open feel.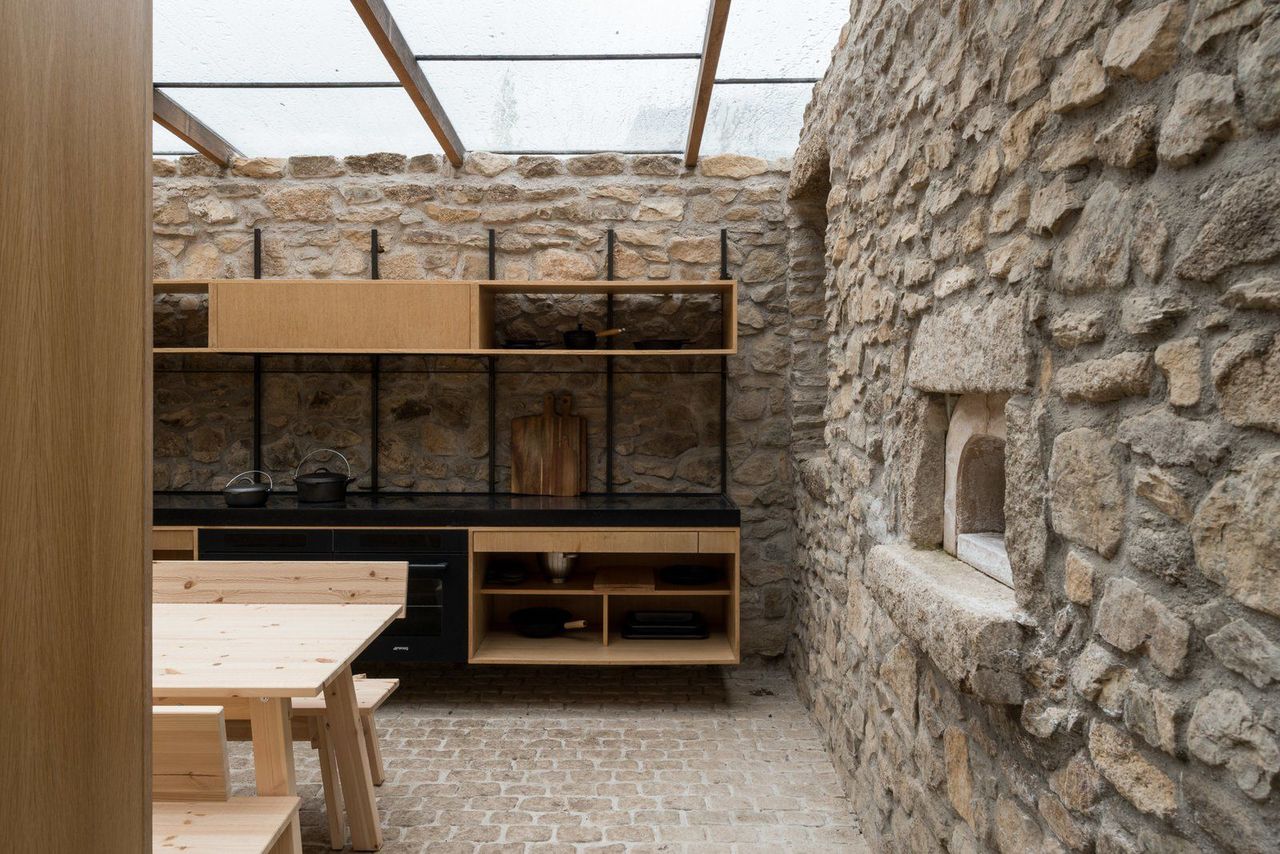 Wall-mounted kitchen cabinets accentuate the feeling of space. The use of light woods and clean lines create a calming, meditative atmosphere.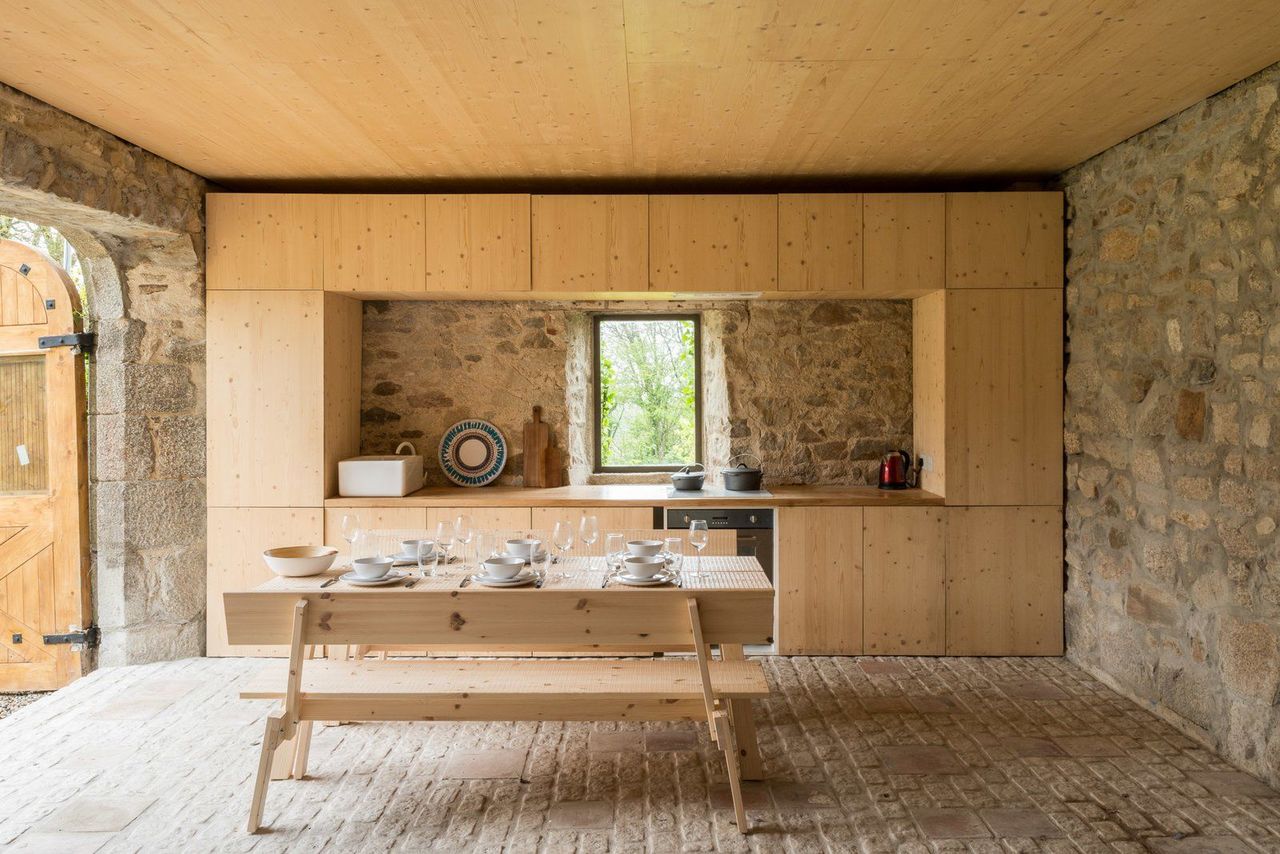 Simple shapes rule in this studio building. The shape of the rectangular central window is echoed in the plain cabinets that form the kitchen.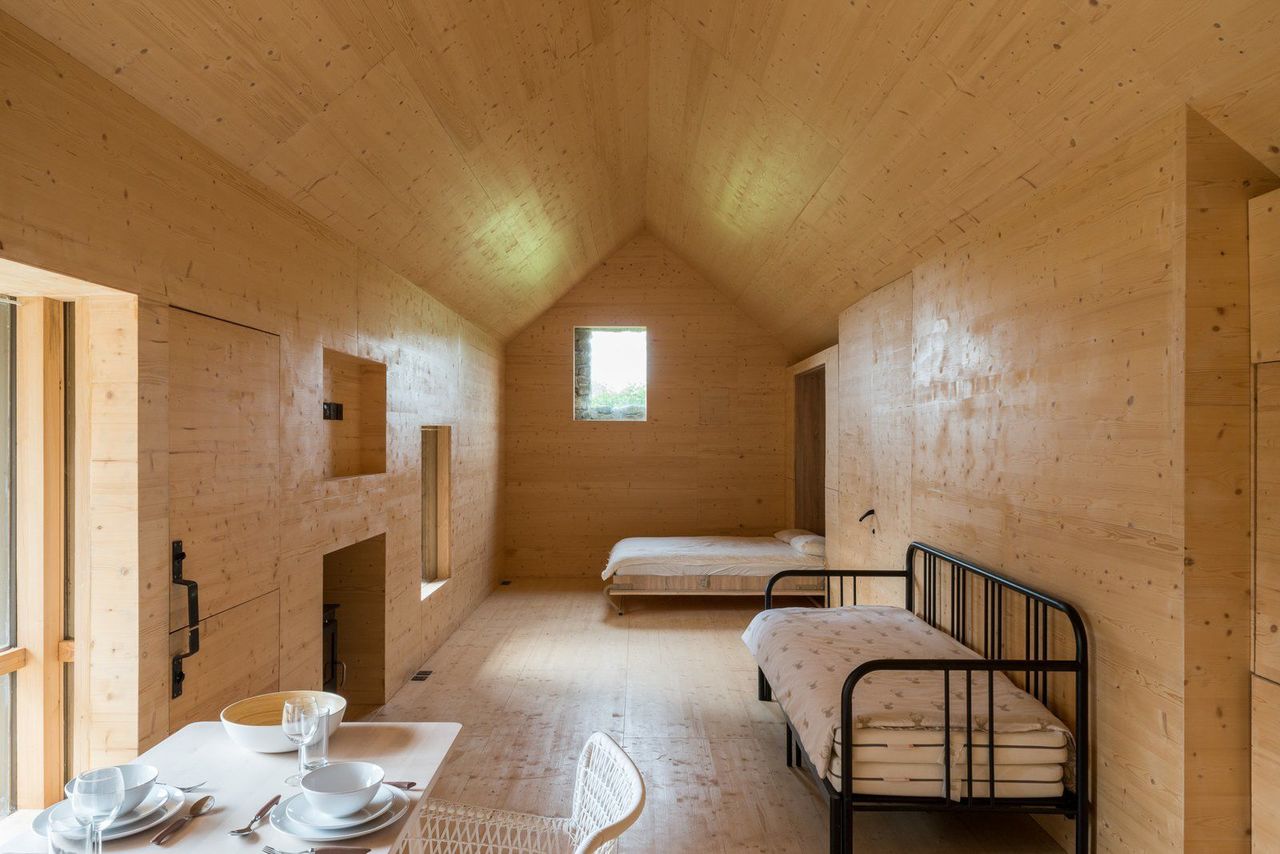 The interior of this studio building is clad in birch plywood, giving it the appearance of an Nordic wilderness cabin.