At the eastern edge of Texas Hill Country, a private retreat known as the Hill Country Wine Cave is embedded into the face of a rocky hillside. Austin- and San Antonio–based firm Clayton Korte carefully designed the 1,405-square-foot subterranean cellar and lounge, utilizing lush vegetation and large boulders collected on-site to further conceal the main entry.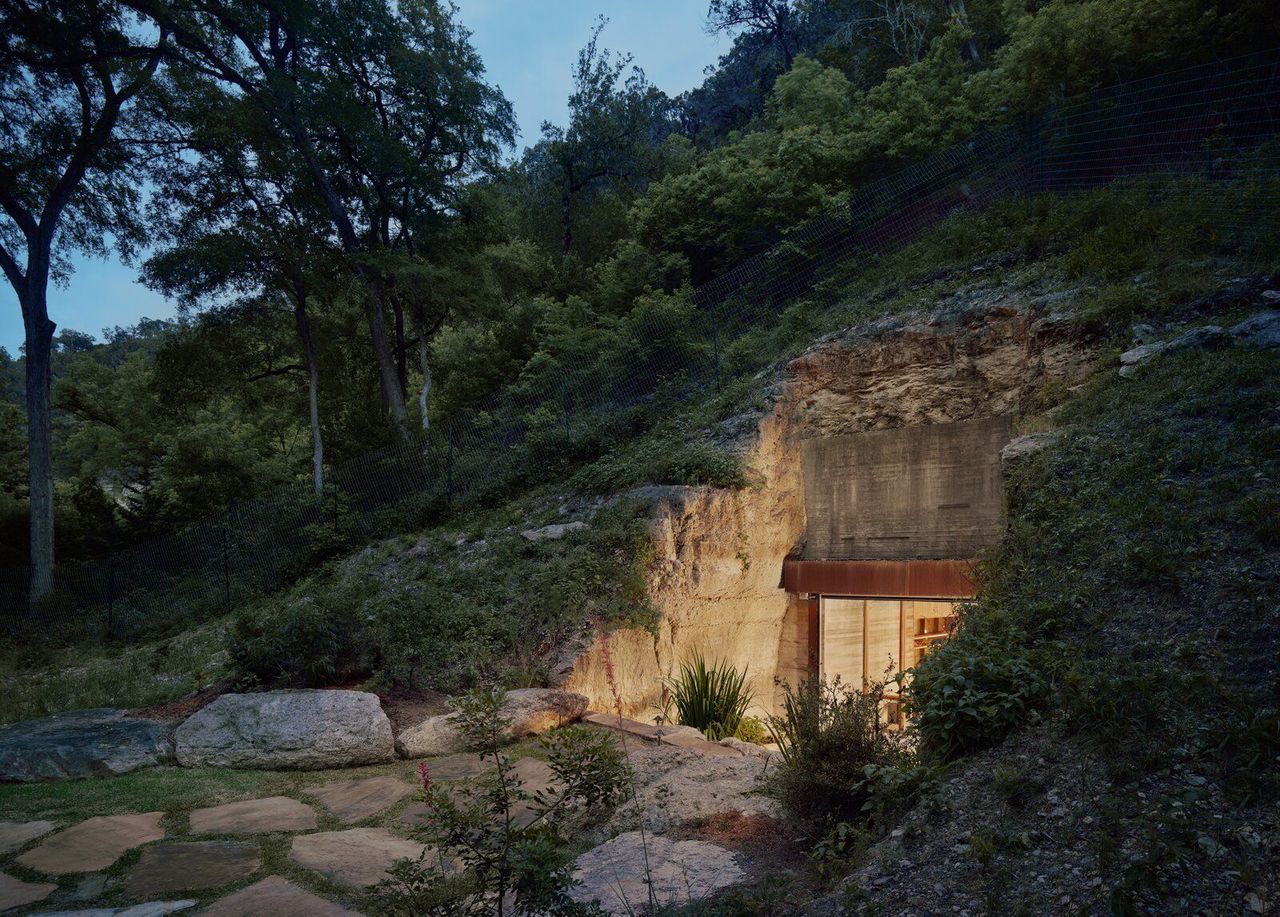 "The embedment of this space into the hillside contributes value to the larger environment by appearing as a stealth destination that calls little attention to itself," says principal architect Brian Korte, FAIA.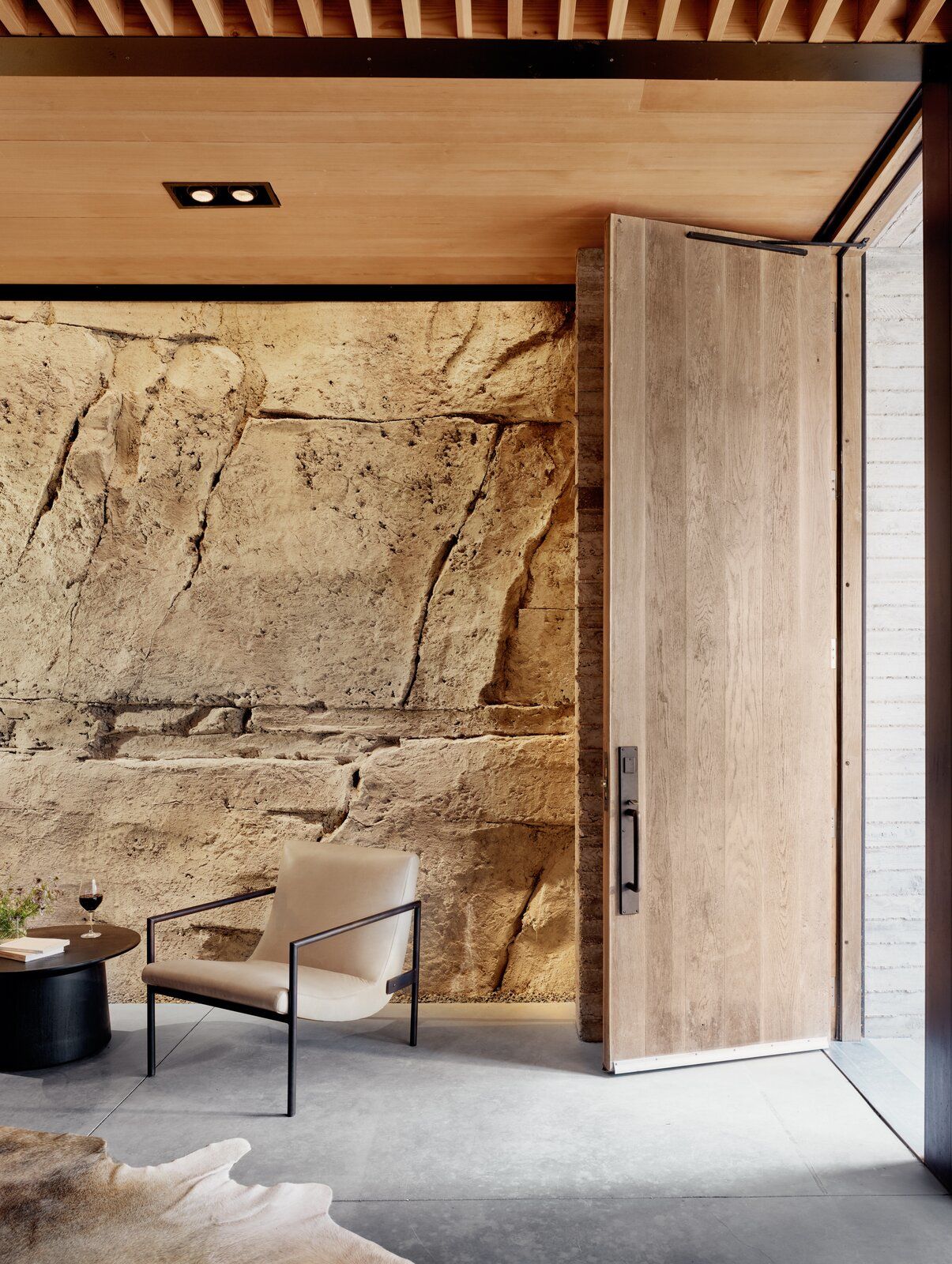 To accommodate the site's established dimensional constraints, the architects built a wooden module into the cavern, then capped the exterior with a concrete bulkhead to shield the cellar from any loose limestone bordering the entry.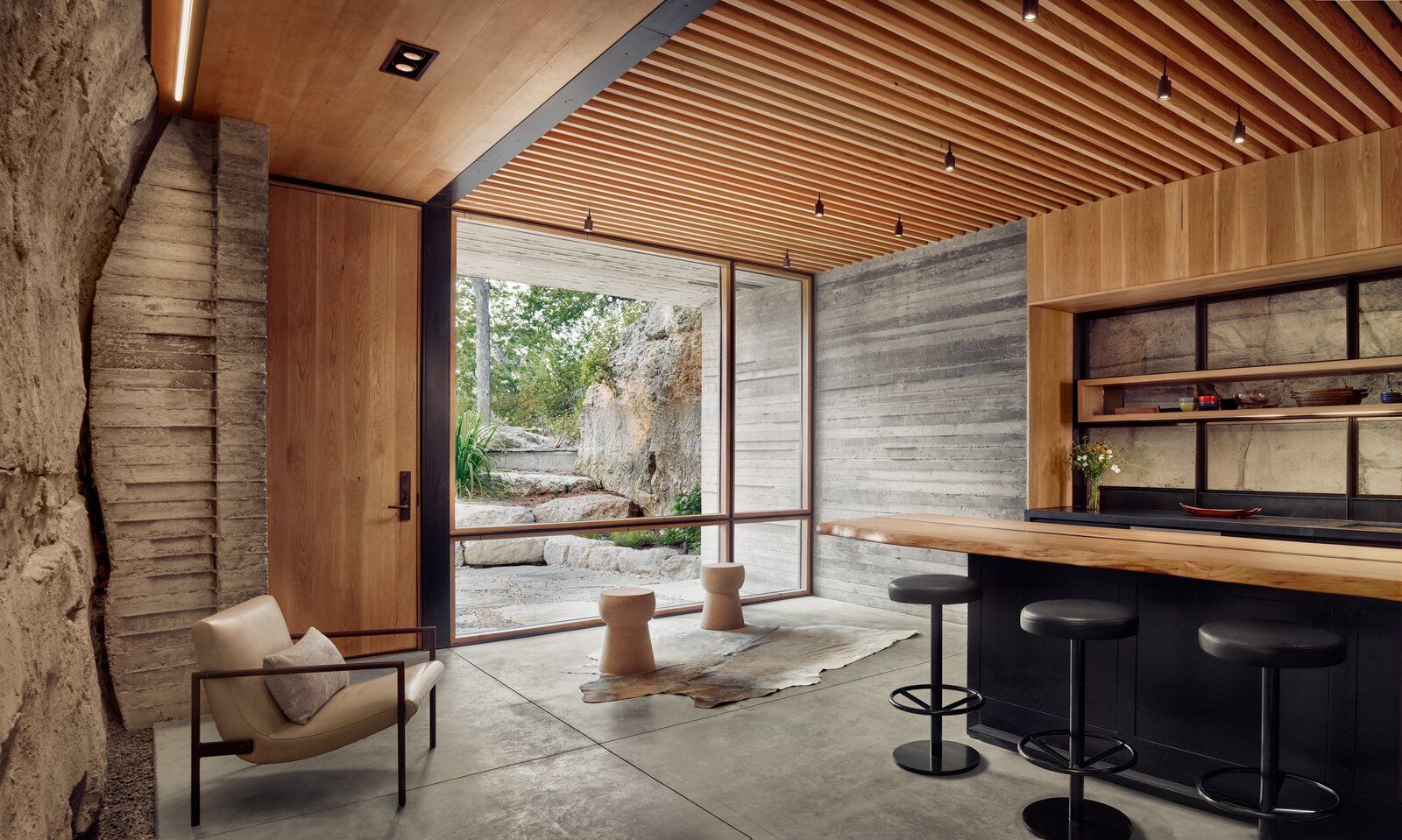 Inside, the cellar walls and ceilings are wrapped in white oak and vertical-grain Douglas fir, which provides a warm contrast to the surrounding concrete-and-stone elements. "The simple yet rich, materials were chosen for practicality and minimal maintenance," the firm says. Availability was also important: The domestic materials were sourced from within 500 miles of the site.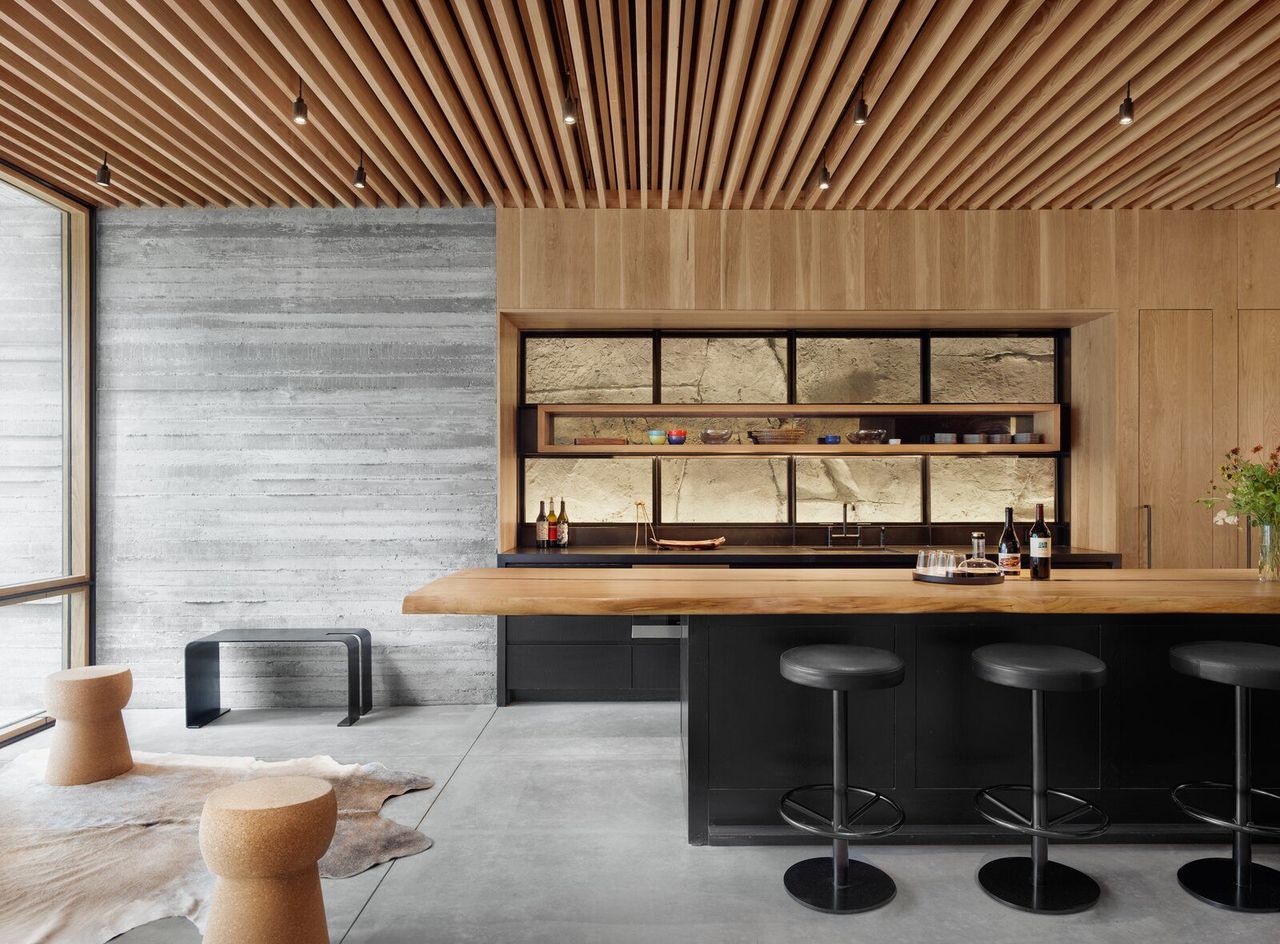 "By carefully manipulating the voids of the wooden box 'insert,' the cave can be concealed or revealed to the occupant. This leverages the alluring qualities of subterranean construction while also protecting the structure from unwanted moisture and darkness," explains Korte.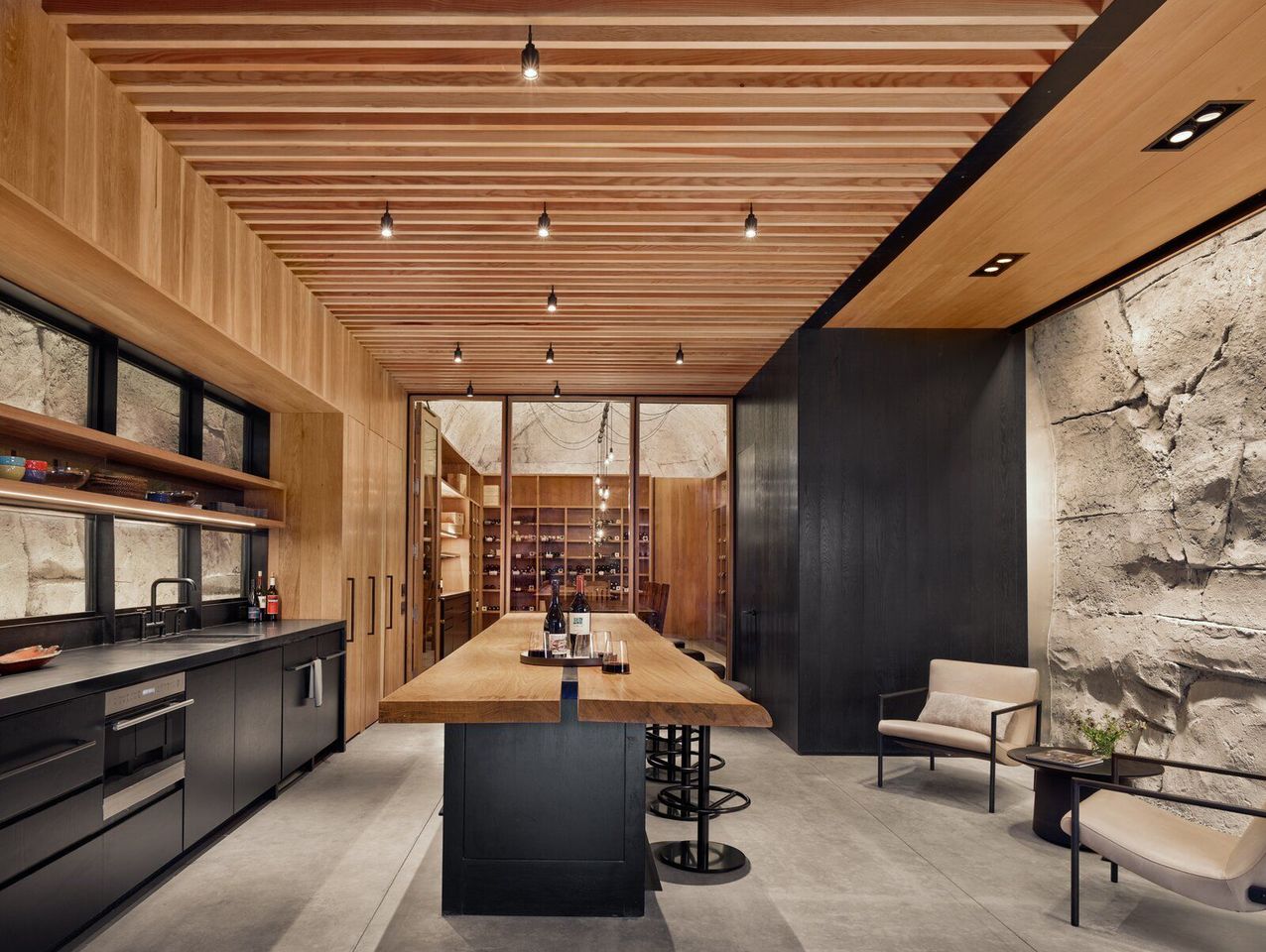 Insulated steel windows facilitate an indoor/outdoor connection within the Hill Country Wine Cave, while also separating the entertainment lounge from the chilled wine cellar. Ample storage-enough for a collection of 4,000 bottles-is provided via custom built-ins. Reclaimed cedar lines the tasting bar countertops, as well as the floating vanity in the bathroom.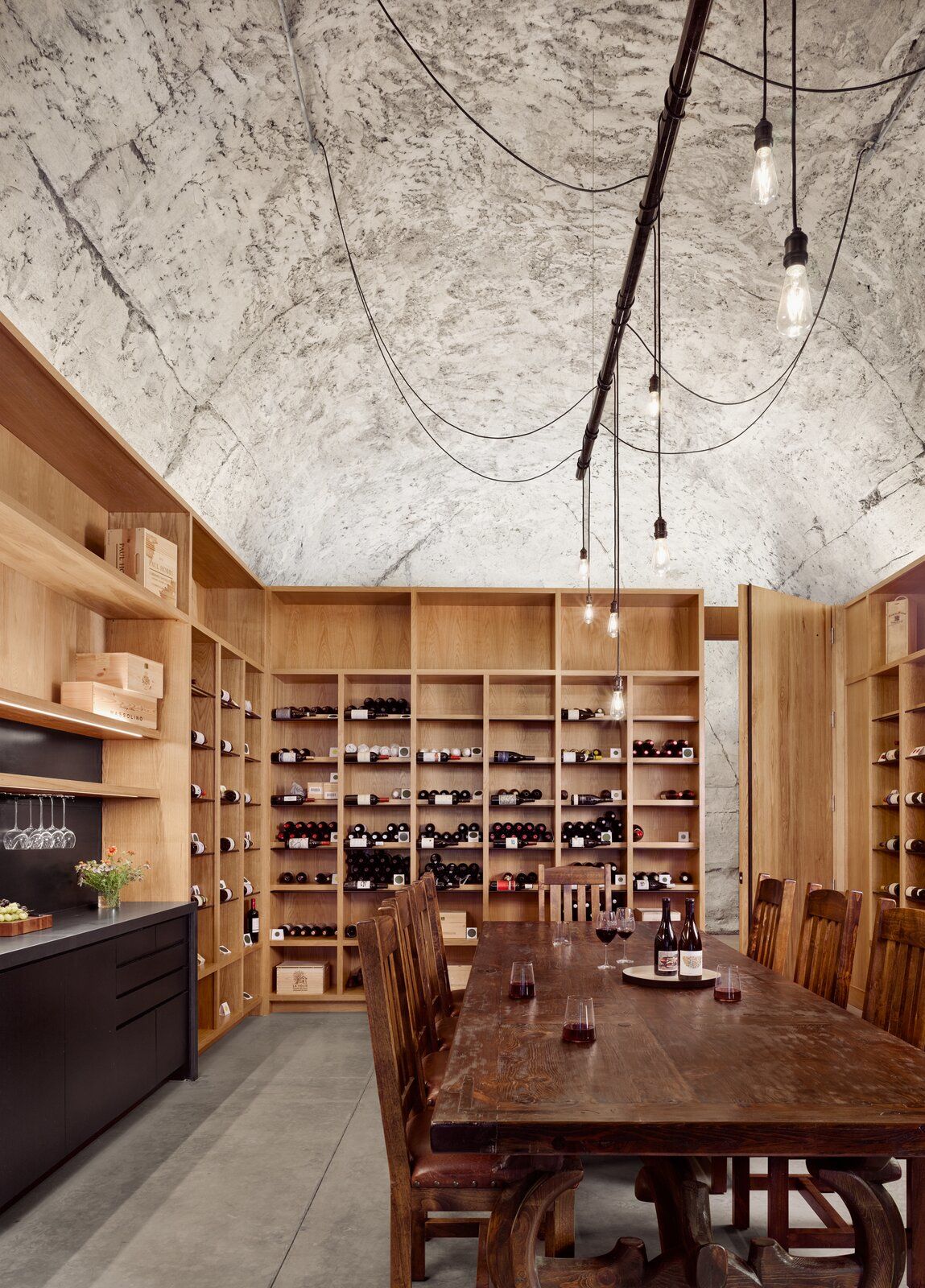 "Like a ship in a bottle, the components of the wood 'insert' were designed to be adaptable," Korte adds. "We intentionally left space between the interior structure and the existing cave shell, which provides flexibility to expand storage in the cellar over time."