Not a single tree in the surrounding birch and pine forest was cut down to accommodate the construction of the Hill House, a passive home on the outskirts of Moscow that's designed to use 90 percent less energy than a regular residence.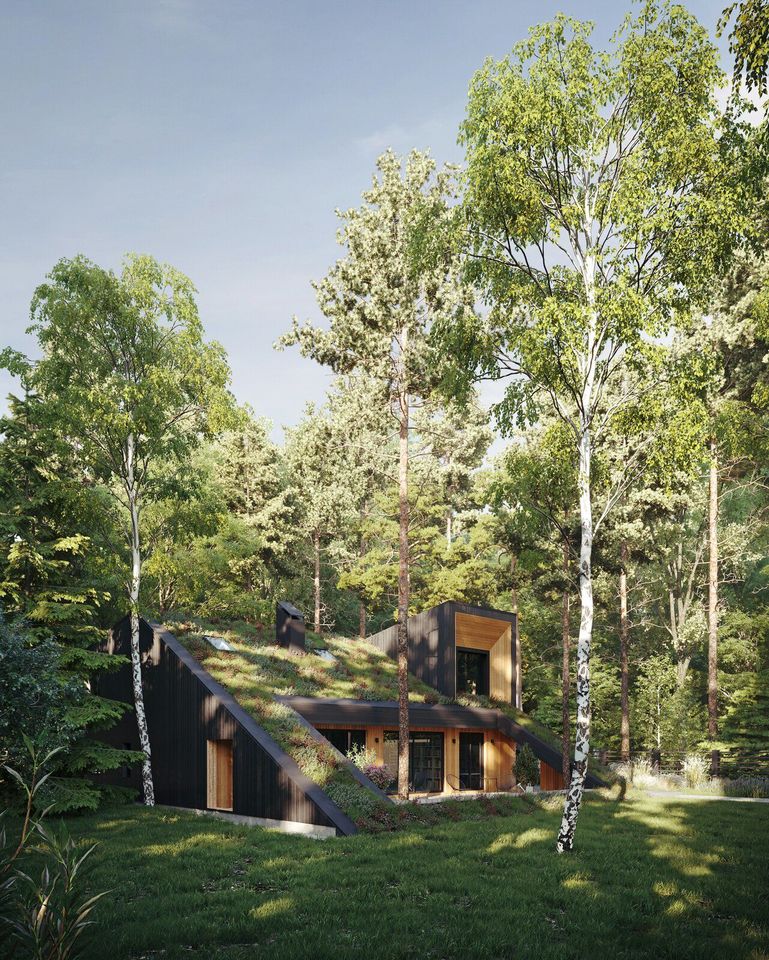 The home was designed for "a man fond of innovations," says architect Nikita Kapiturov of St. Petersburg–based firm Snegiri Architects. A long driveway leads to the side of the home, which includes the client's Tesla charging station and parking spot. The slanting green roof is carpeted with a cascade of greenery that includes stonecrop and dwarf crops such as wild chamomile.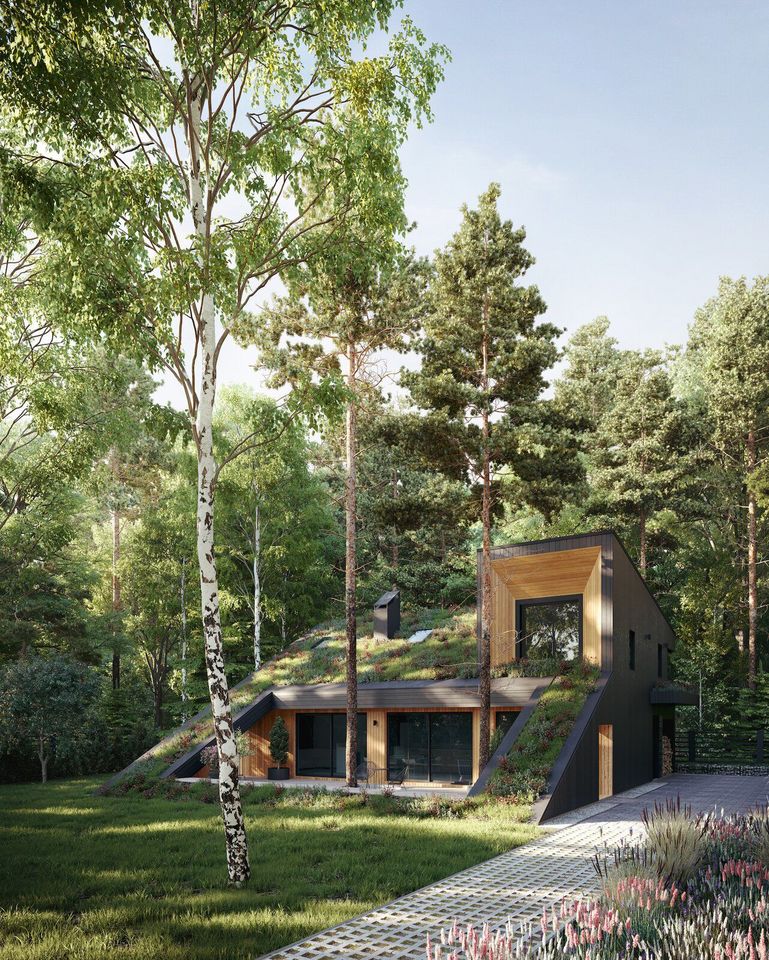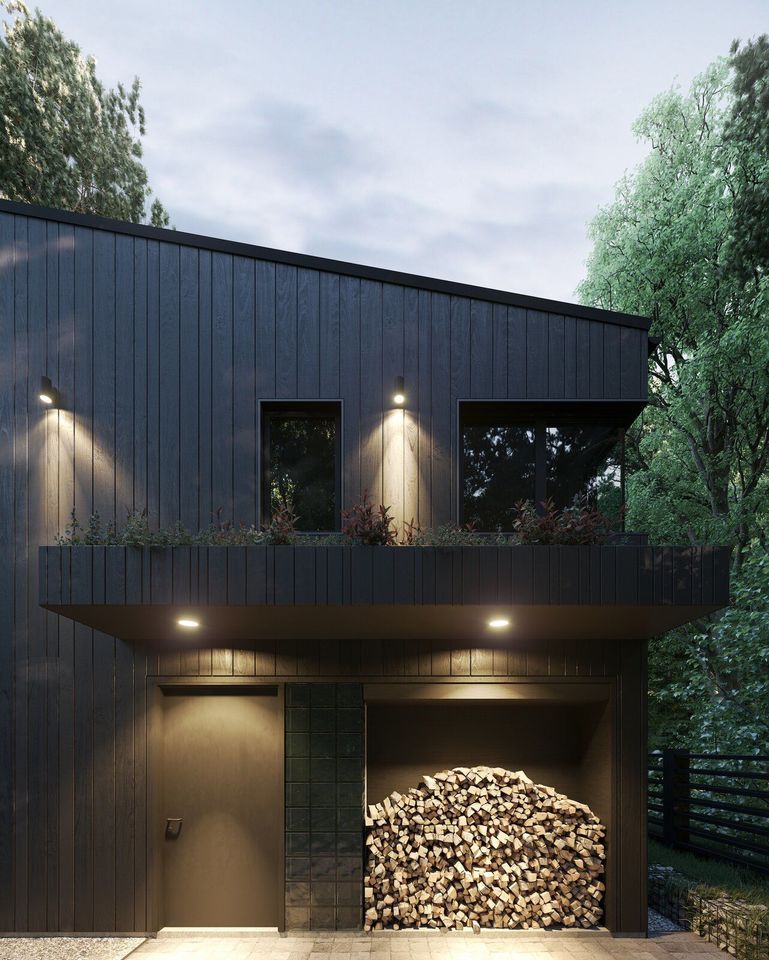 The exterior is made of darkened larch wood saturated with natural flax oil to help with the home's passive insulation. The home's foundation incorporates Swedish plate technology that helps to winterize it, keeping the structure essentially cold-proof and resistant to frost.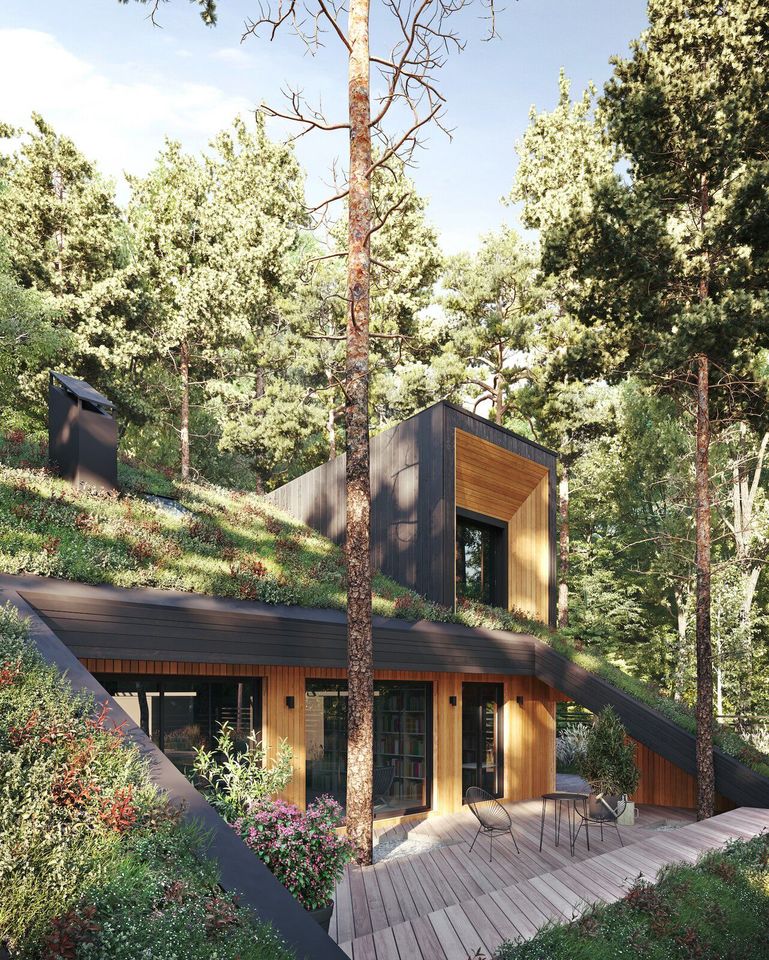 Most of the structure's energy-saving windows and doors are positioned on the sunny side of the house to aid in keeping the residence warm in the northern clime. The glazed doors open to a spacious terrace, flooding the interior spaces with light.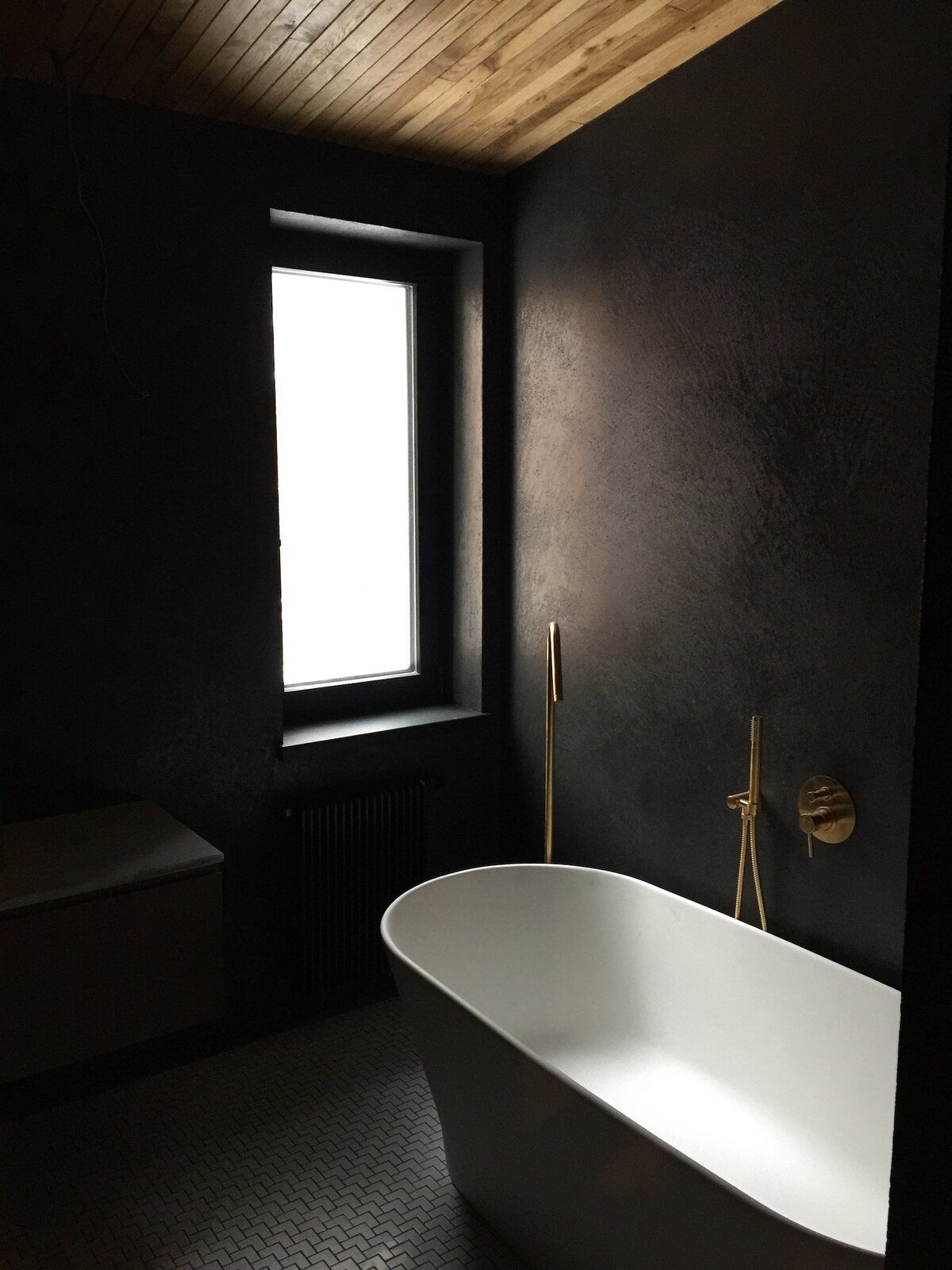 Inside, an oak staircase connects the home's two floors. Luxurious materials like brushed satin-brass fixtures and walls of mineral Greek plaster mingle in a bathroom to rich effect, nodding to theme of lightness and darkness at play throughout the home.